Back in the 1970s, a group of London businessmen were tasked with creating a new kind of drink for Irish export. But there were a few catches: it had to be Irish-inspired, it had to be new and innovative, and, of course, it had to be alcoholic. Their search for inspiration took them to the local supermarket, and one tub of dairy cream, one bottle of Irish whiskey, and one packet of Cadbury's drinking chocolate later, the original recipe for Baileys was born.
Nearly five decades after that supermarket sweep in London, there's no doubt that Baileys Original Irish Cream has become synonymous with the Emerald Isle. It is also one of the most popular drinks around the world, particularly in the US, the UK, and Europe. But in 2023, one of the original ingredients is falling out of favor with consumers. Dairy is on the decline.
Reports reveal that in the US, milk consumption is down by 42 percent compared with when the liqueur first launched 50 years ago. But does Baileys always have to have dairy? The short answer is no. In fact, the brand itself has proved it. In 2016, for the first time ever and to the delight of dairy-free drinkers everywhere, Baileys Almande hit the US market.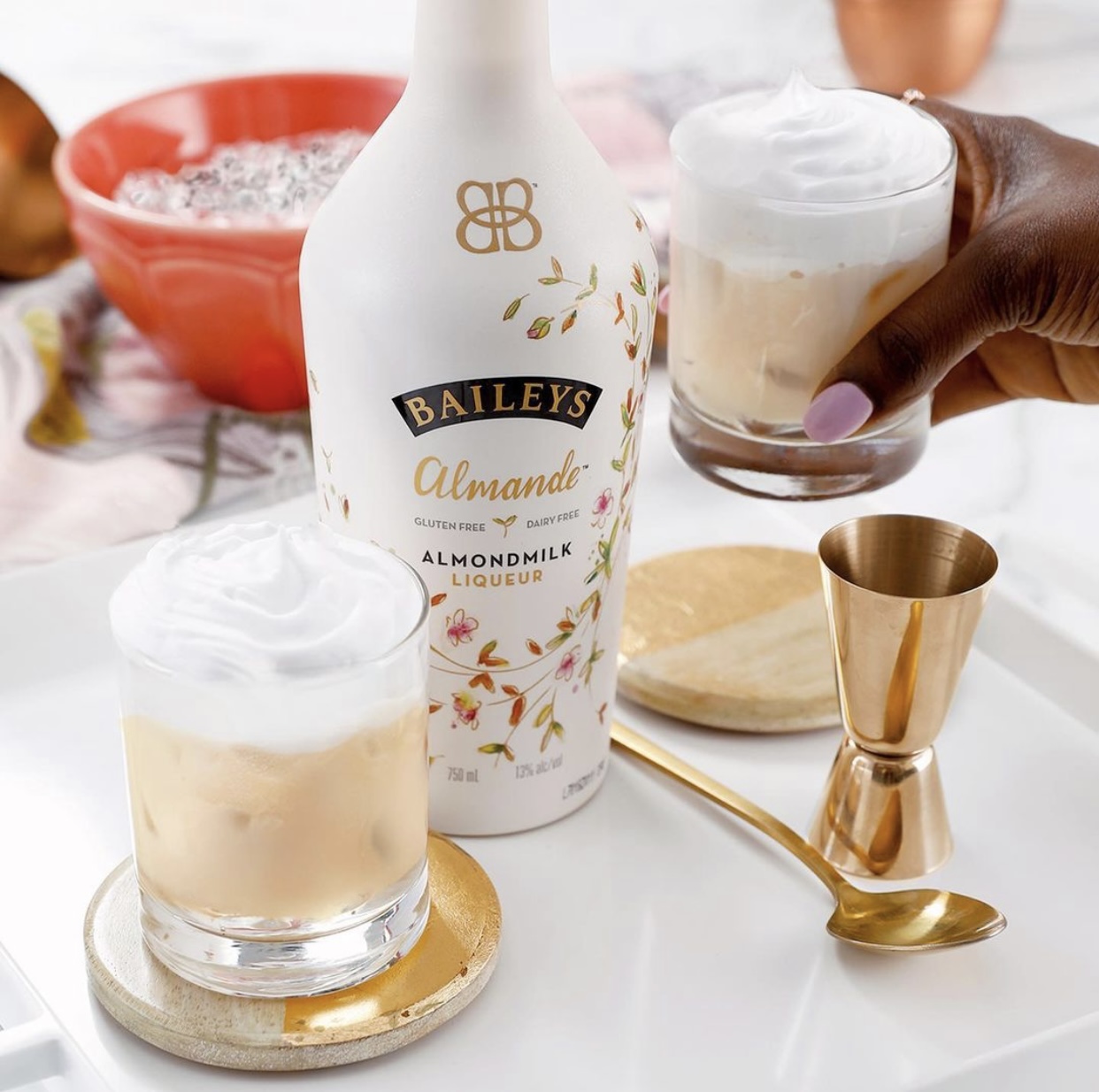 Baileys
Is Baileys vegan?
Milk is a major part of the original Baileys recipe—the production of the drink requires a staggering 230 million liters of Irish whole milk every year. But dairy is not necessary to make Baileys Almande, nor are any other animal ingredients, as the drink is 100-percent vegan.
As the name suggests, the nutty recipe (which contains soy) relies on sweet almond oil, almond essence, a hint of vanilla, and, of course, Irish whiskey.
Baileys Almande doesn't appear to be available in all markets (in the UK, for example, it seems to have disappeared from the brand's website and store shelves). But in the US, the dairy-free liqueur can be ordered from delivery services like Instacart and Drizly, as well as online marketplace ReserveBar.
How to use vegan Baileys
Just like the original version, there are multiple ways to serve vegan Baileys. You can drink it the classic way, which is neat with a few ice cubes. Or mix it into a cocktail recipe, like this Baileys Almande Pineapple Fizz, for example.
You could also sip it in a frothy latte (simply swap out plant-based milk for Baileys Almande), bake it into a cinnamon roll, or add it to a vegan smoothie or milkshake (like this Salted Caramel Milkshake).
Truly, if you're feeling creative, the options are endless. If you imagine your favorite creamy beverage, dessert, coffee, or baked good, there's likely a way you can swap in Baileys Almande.
Vegan liqueur brands
Baileys may be popular, but it is far from alone when it comes to offering vegan liqueur. From the classics to some newer options, here are just a few examples of some of the other vegan liqueur options available right now.
That said, it's worth keeping an eye out for new and exciting options as they emerge. The plant-based beverage market is growing (in 2021, it was valued at more than $24 billion) and more vegan alcoholic drinks are being released all the time.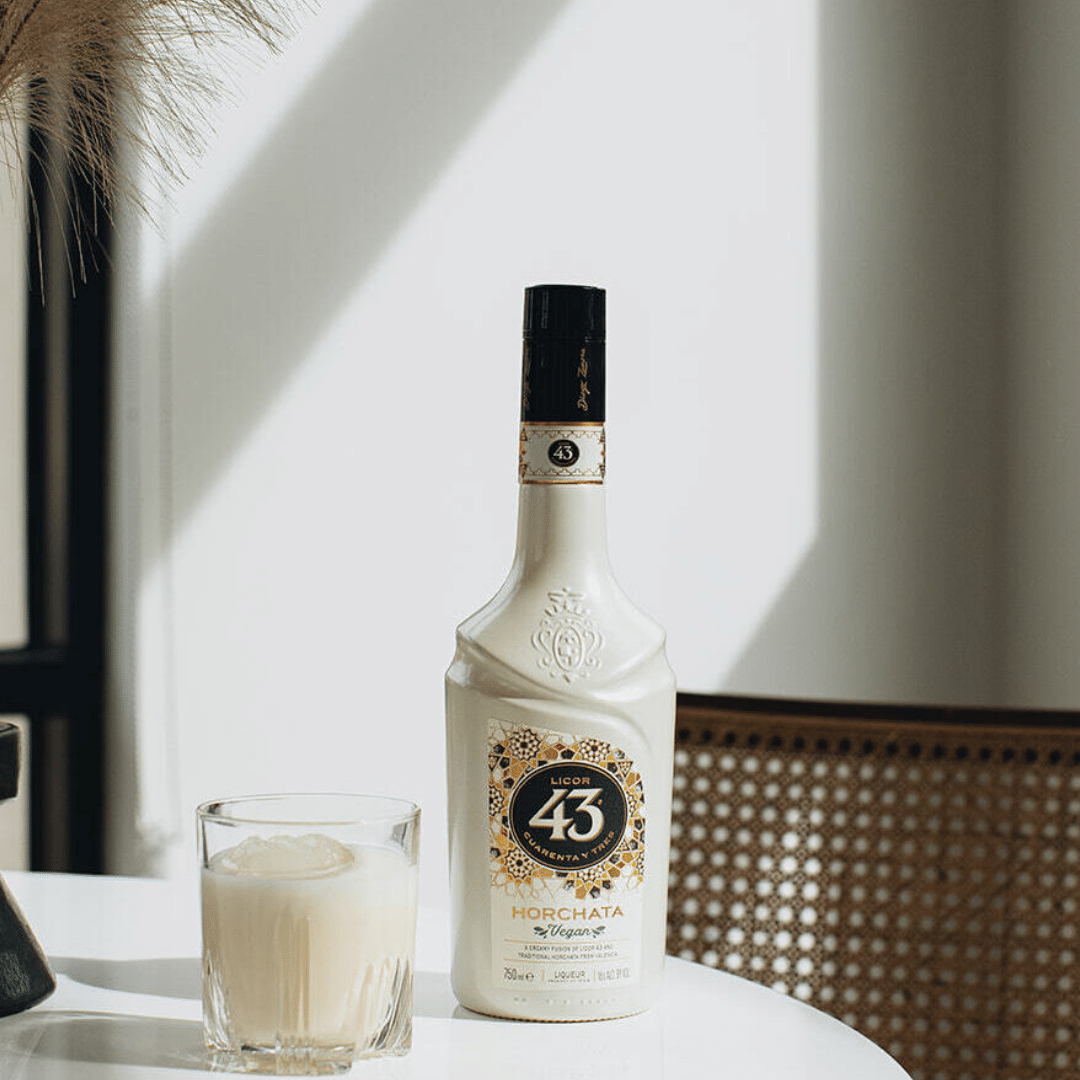 Licor 43
1 Licor 43
A flight from the US to Spain could set you back a steep $1,000, but don't worry, a bottle of Licor 43's Horchata can transport you all the way to the Mediterranean for less than $20 a bottle. The vegan liqueur is inspired by one of the city of Valencia's favorite beverages, horchata, which is made using tiger nuts.
With a hint of cinnamon and lemon, the drink is creamy, indulgent, and refreshing. Just like Baileys Almande, enjoy it on the rocks, in a frothy latte, or mix it up in a cocktail with your favorite fruit and vodka.
Get it here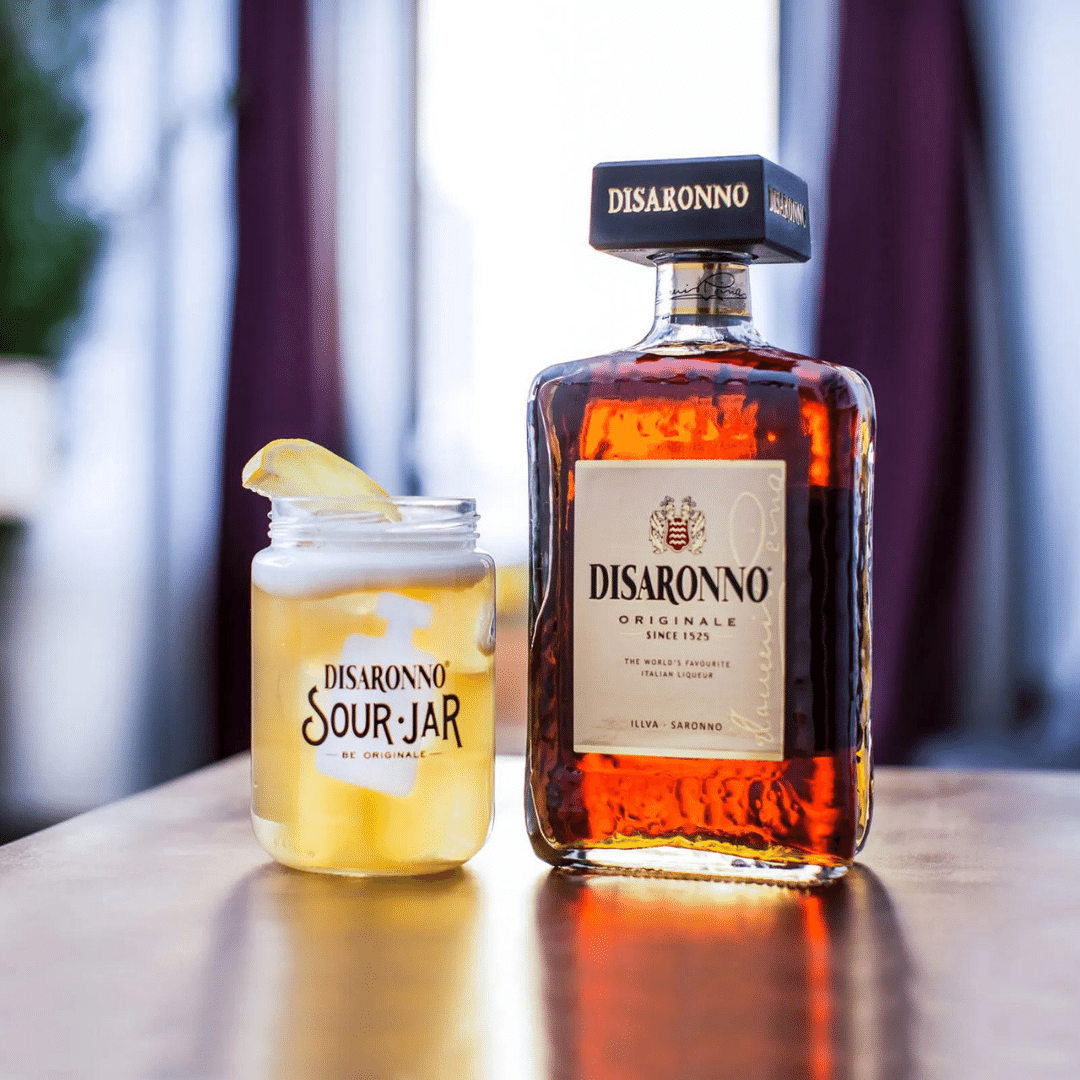 Disaronno
2 Disaronno
A tried-and-tested classic in boozy coffees and on the rocks, Disaronno has allegedly been around for hundreds of years. In fact, the legend goes that it was given to one of Leonardo da Vinci's pupils, Bernardino Luini, by a muse in Saronno, Italy back in 1525.
True or not, the fact remains that today, the liqueur's amaretto taste is iconic and much-loved around the world. Fun fact: while Disaronno Originale tastes like almonds, it doesn't actually contain any nuts. It's a blend of apricot kernel oil, alcohol, burnt sugar, and the "pure essence" of 17 "selected" herbs and fruits.
Get it here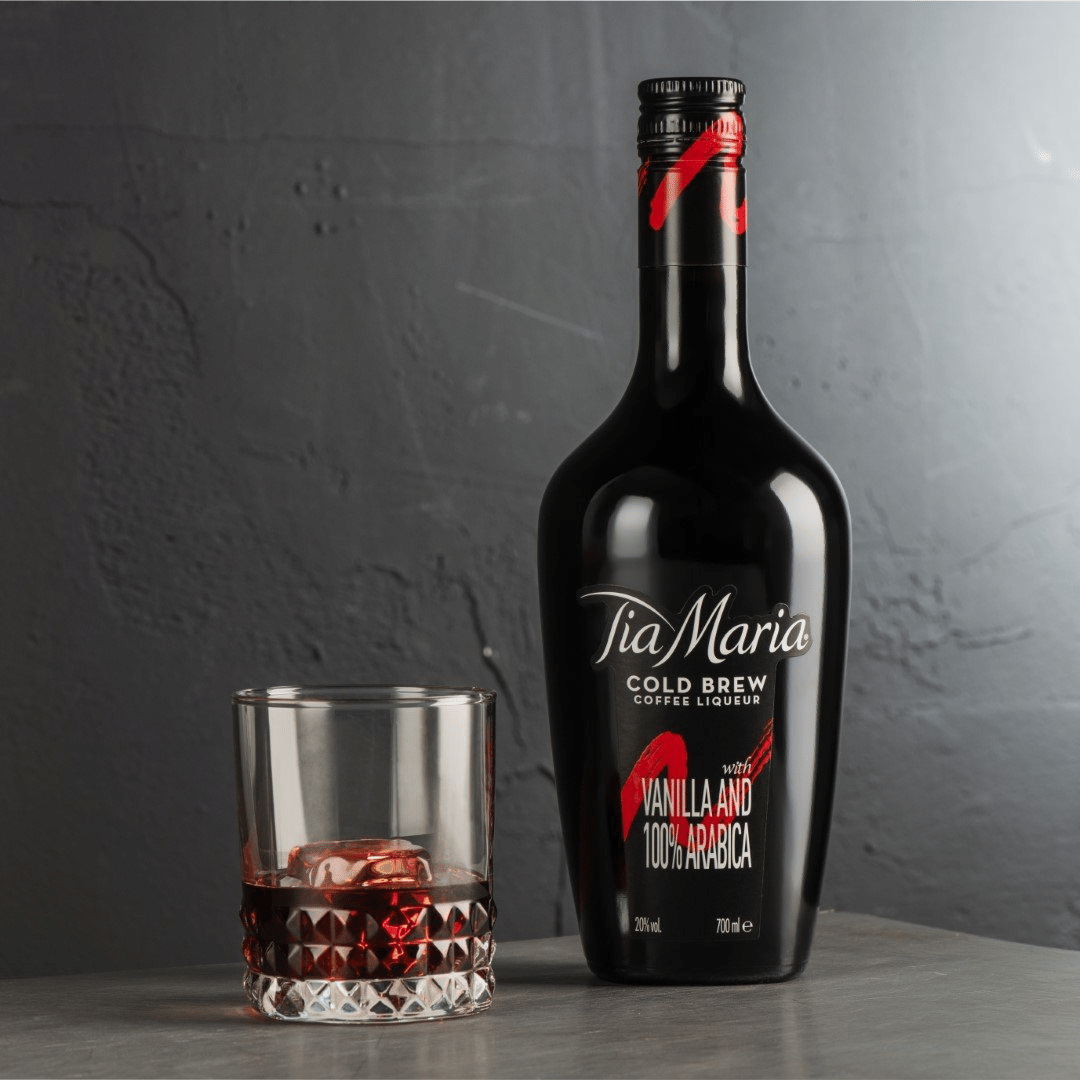 Tia Maria
3 Tia Maria Cold Brew
Like Disaronno, Jamaican coffee liqueur brand Tia Maria also claims to have deep roots. According to the company, the recipe dates all the way back to a 17th-century Spanish aristocrat who fled to Jamaica with one family treasure: a delicious coffee liqueur recipe. That recipe was "rediscovered" in the 1940s, and Tia Maria was founded.
Now, the brand's cold brew can be served in all sorts of ways, but one of the most popular is in a vegan espresso martini. (While many opt for Kahlua in the much-loved coffee cocktail, the latter is not vegan.)
Get it here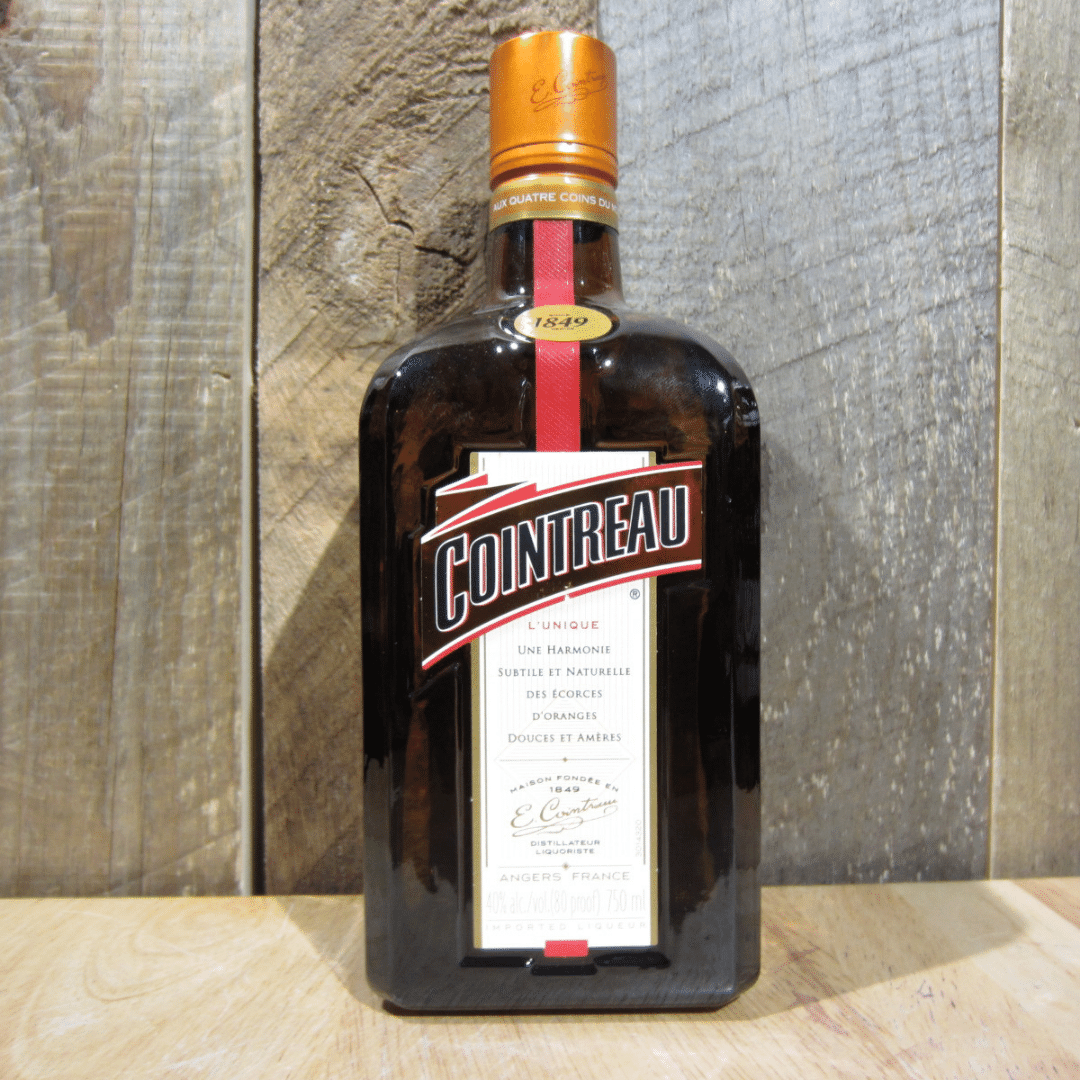 Cointreau
4 Cointreau
For those who want to keep summer alive all year long, there's Cointreau. The orange-flavored triple sec, which hails from western France, is best known for its role in the margarita, one of the most versatile and widely loved cocktails in the world. It also features in Cosmopolitans and can liven up a mimosa, but it's just as refreshing and satisfying served on its own with ice and a slice of lime.
Get it here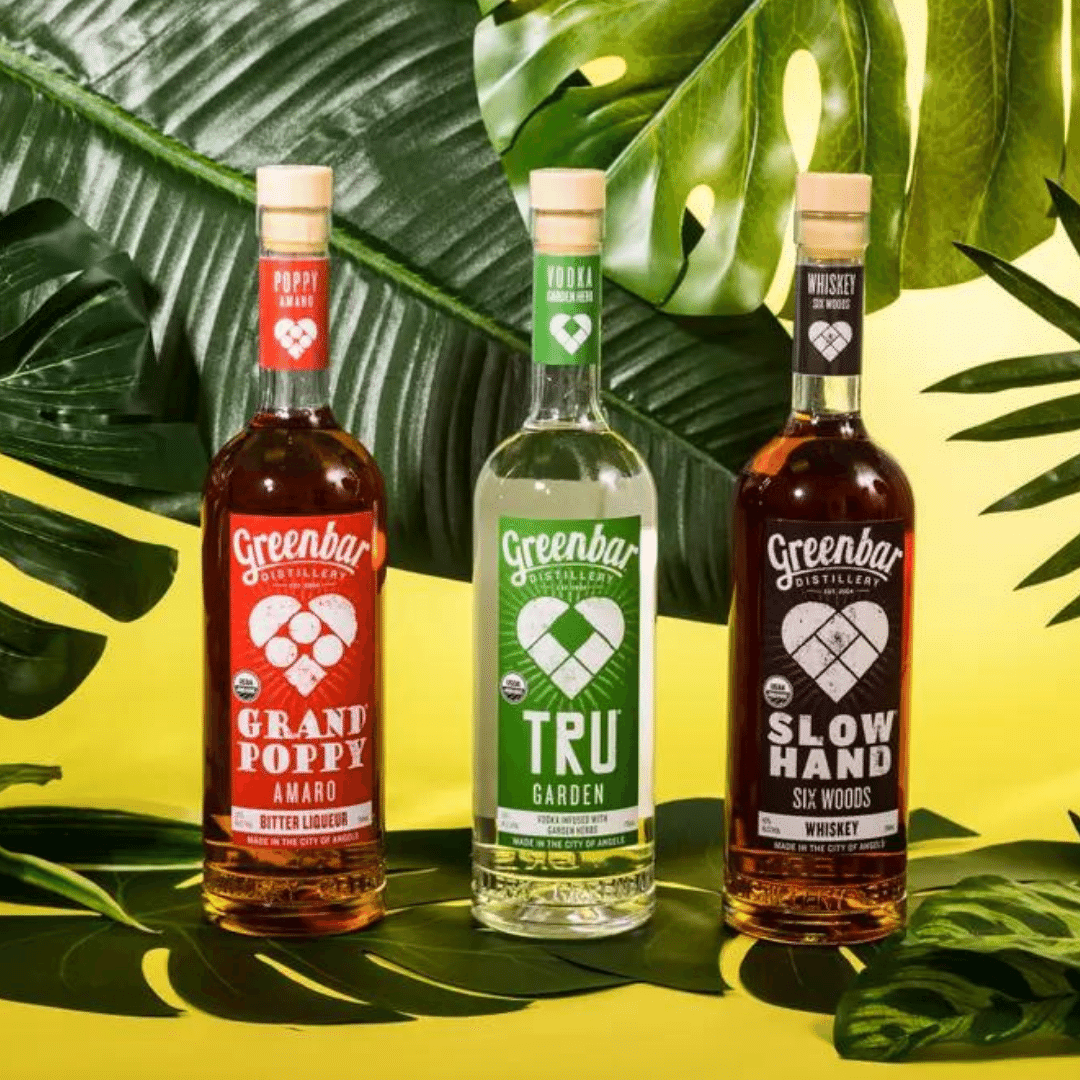 Greenbar
5 Greenbar
For Los Angeles-based distillery GreenBar, the environment is number one on the list of priorities. For every bottle sold, it plants one tree, which means that since 2008, it has planted more than one million trees in collaboration with Sustainable Harvest International.
Another top priority for the brand is, obviously, making great products. Its range of juicy, plant-based liqueurs is all certified organic. For a winter warmer, try its slightly spicy Ginger Liqueur. If you prefer something floral, try Hibiscus. Or, for citrus lovers, there's a zesty Orange Liqueur option, too.
Get it here
Vegan liqueur recipes
If you're feeling creative, you don't have to buy Baileys or any other vegan liqueur at all, because you can make your own at home. From fruity to creamy, enjoy going DIY with these vegan liqueur recipes.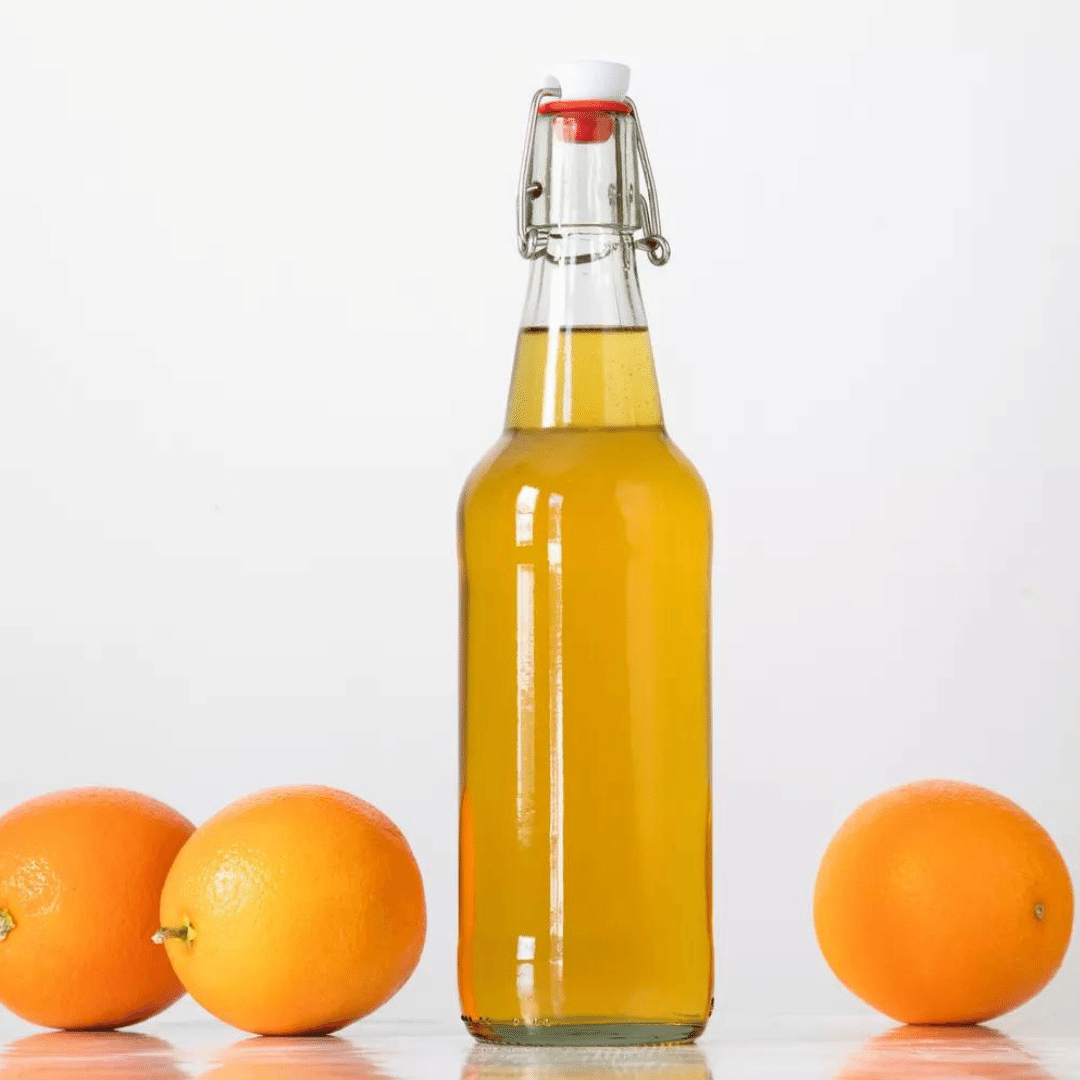 The Spruce Eats
1 Homemade Orange Liqueur
An orange liqueur is perhaps one of the easiest to make from home. It takes a little bit of time, with the infusion period at 336 hours, but the zesty, juicy, flavorsome end result is sure to be a big hit at the end. Plus, all you need to make this liqueur is a bit of vodka, a few oranges, some dried orange peel, water, and sugar. See? Simple!
Get the recipe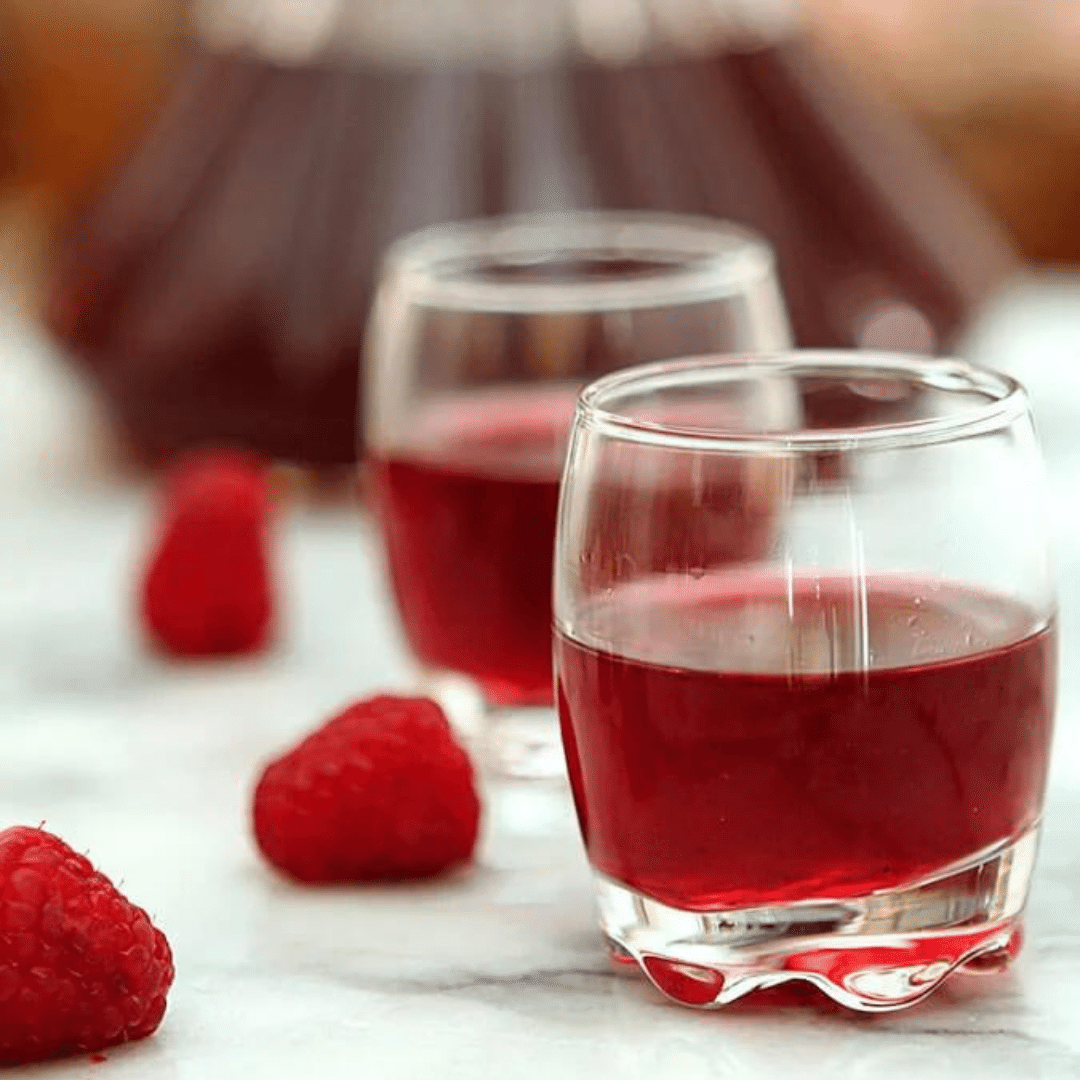 Creative Culinary
2 Homemade Raspberry Liqueur
A handmade liqueur makes a great DIY gift for a loved one, whether it's a birthday, anniversary, or the holiday season. This raspberry recipe is particularly festive and requires just 10 minutes of prep time. (After that though, you'll need to leave it for a month, so note that this is not a last-minute present idea!) All you'll need to make it is a few punnets of raspberries, one cup of sugar, and a bottle of vodka.
Get the recipe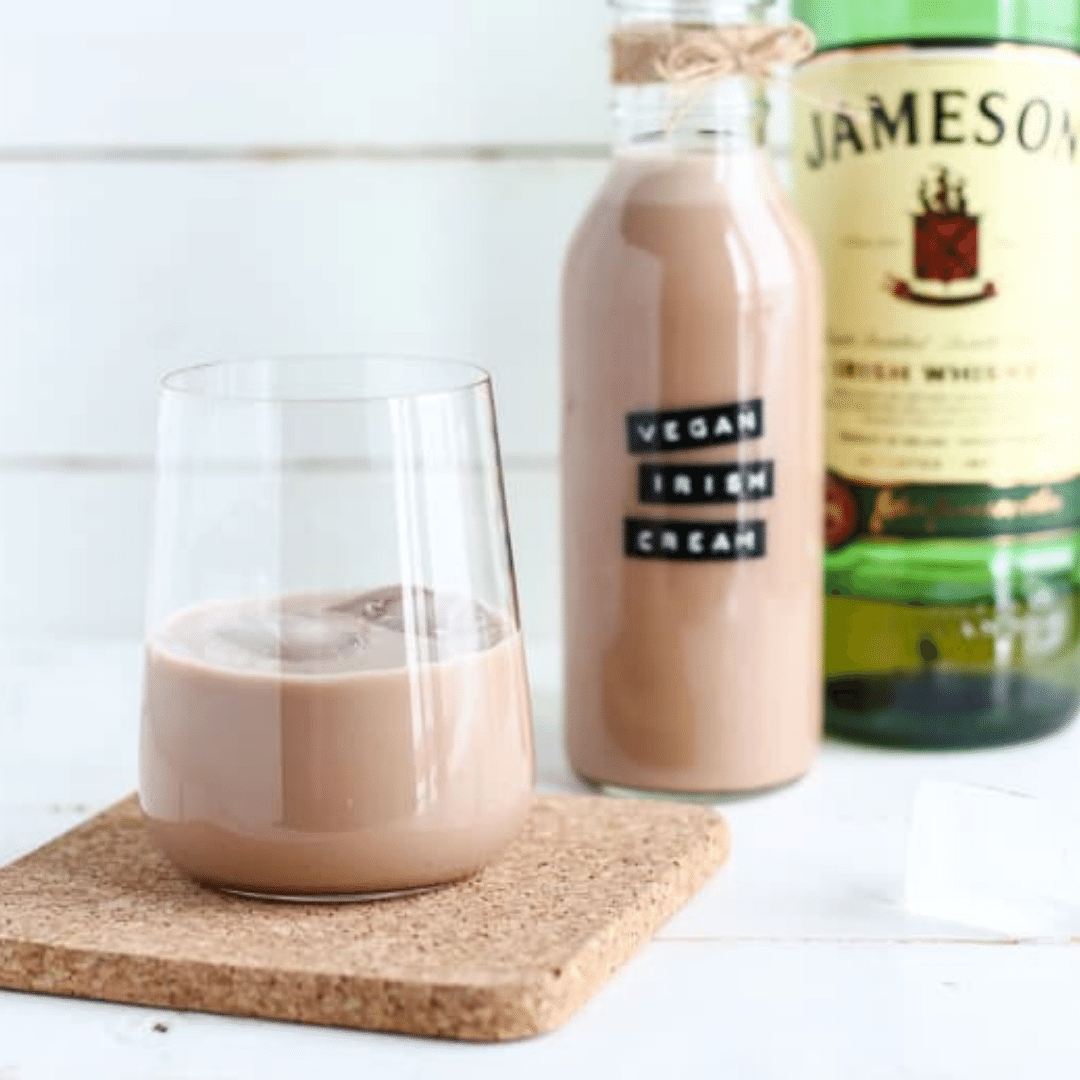 I Love Vegan
3 Vegan Irish Cream Liqueur (Homemade Baileys)
If you feel inspired by the OG creation story behind Baileys, you can do your own supermarket dash and create an Irish cream liqueur yourself. Although, this time, of course, without the dairy. Made with cashew and coconut milk, this recipe is already creamy, indulgent, and subtly sweet, but if you want to customize it to your tastes, it's easy to do so. (If you're a coffee fanatic, just increase the coffee content, for example. Or chocolate lovers may want to up the cocoa.)
Get the recipe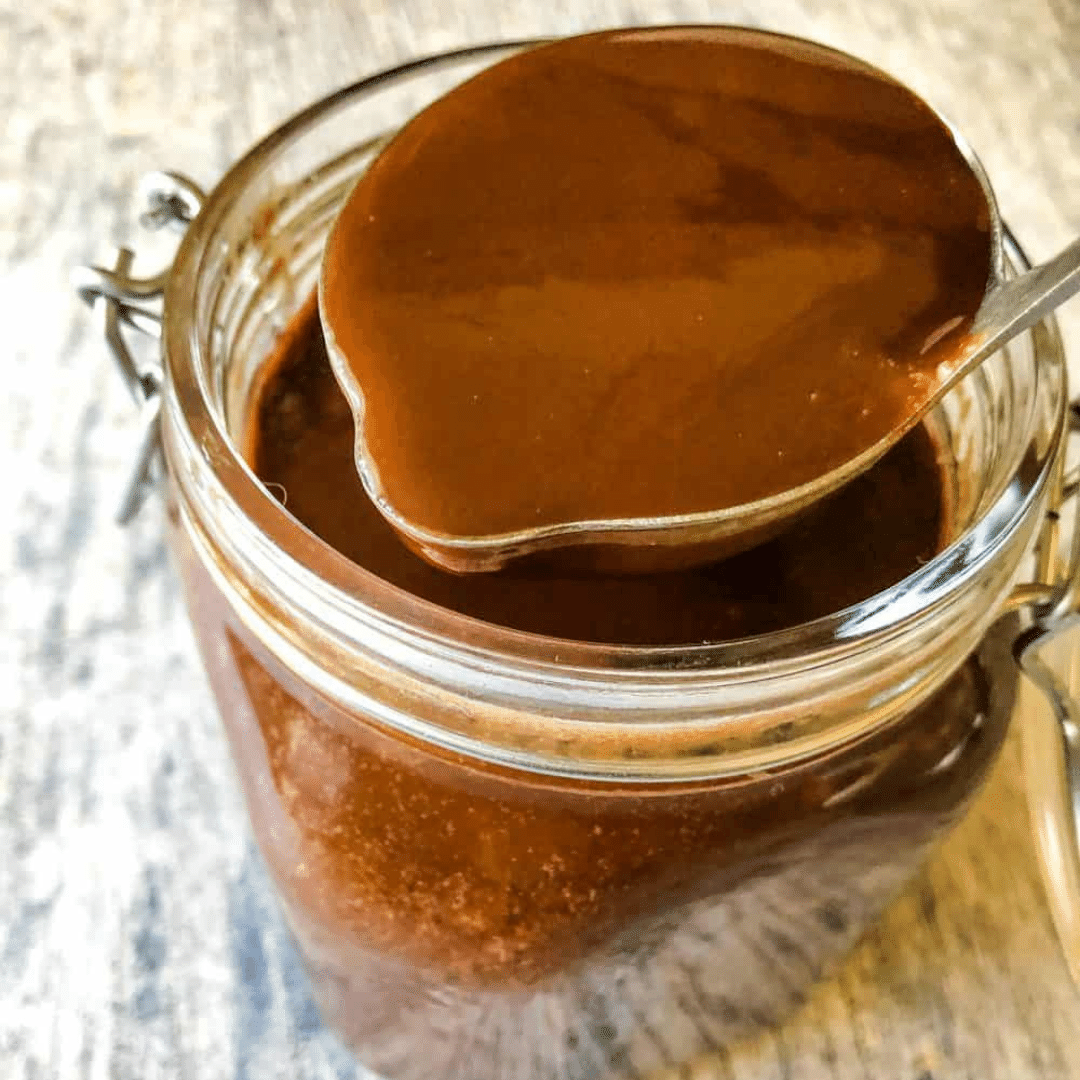 Veggie Fun Kitchen
4 Homemade Vegan Chocolate Liqueur With Coconut Milk
Sweet-toothed chocoholics, pay attention: this one is for you. With just a handful of ingredients (including cocoa and coconut milk), you can make it to vegan chocolate heaven with this creamy, decadent liqueur recipe. It's delicious on its own, or you can add it to an ultra-sweet cocktail, like a chocolate martini, for example. Or, for the cooler months, perhaps combine with vegan marshmallows and dairy-free whipped cream to create the ultimate alcoholic hot chocolate.
Get the recipe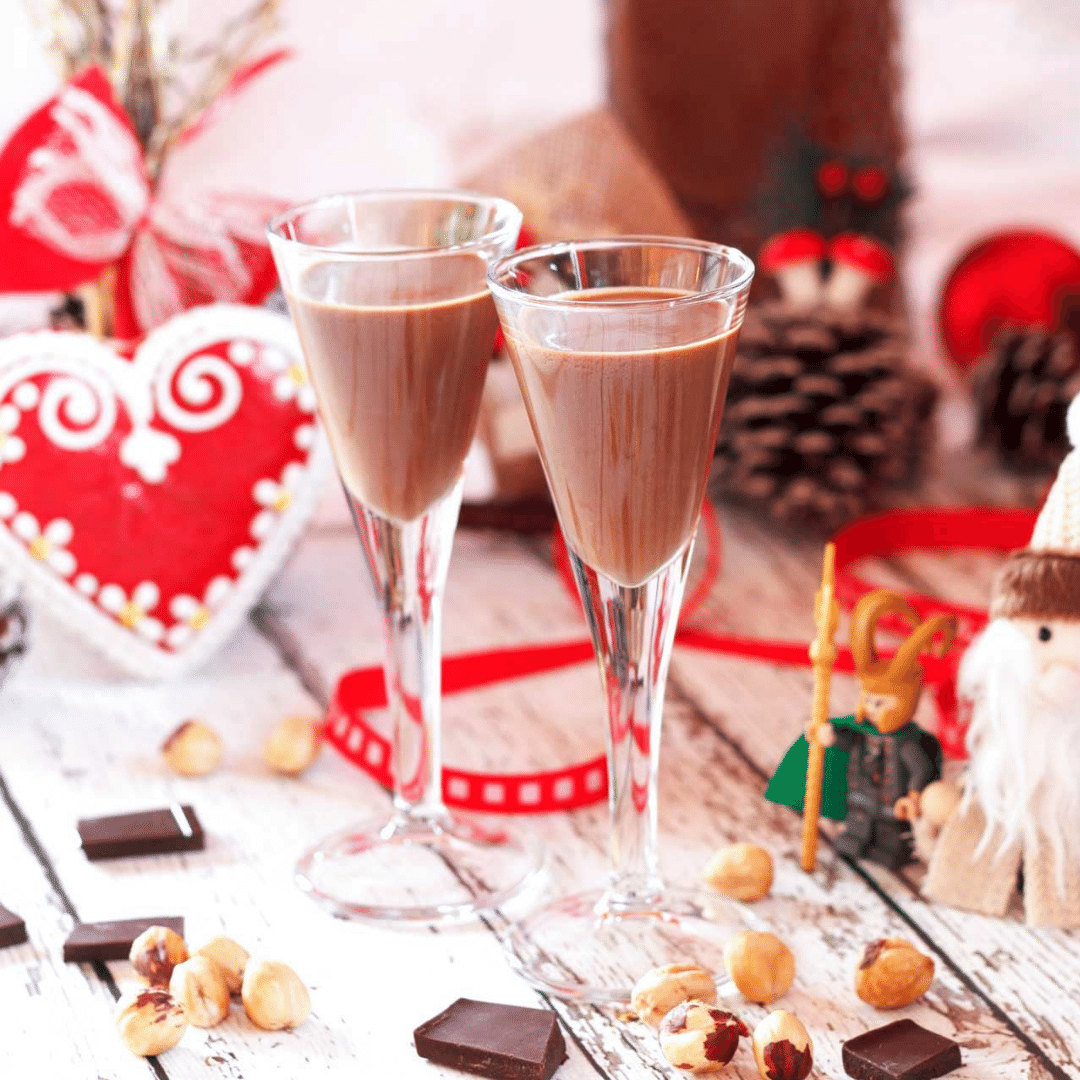 Yumsome
5 Vegan Nutella Cream Liqueur
Nuts, tick. Chocolate, tick. Alcohol, tick. This vegan Nutella cream liqueur recipe has it all. You can enjoy it all year round (in desserts, cocktails, or neat), but it's a good one for impressing your friends at a cozy, festive holiday party. It's super easy to make—dark chocolate, hazelnut spread, vegan cream, and vodka being the key ingredients. Plus, it doesn't require a month-long infusion period! Instant indulgence.
Get the recipe
For more on vegan drinks, read:
Here at VegNews, we live and breathe the vegan lifestyle, and only recommend products we feel make our lives amazing. Occasionally, articles may include shopping links where we might earn a small commission. In no way does this effect the editorial integrity of VegNews.