Maggie Baird's journey with plant-based eating began more than 40 years ago. The actress and mother to music moguls Billie Eilish and Finneas has kicked that love for sustainable living into hyper-drive since then. Her plant-based influence has transferred over to her children, as Eilish has become an outspoken activist for vegan causes. Just last year, she swayed influential designer Oscar de la Renta to drop fur from its line completely in exchange for donning a beautiful gown by the designer at the 2021 Met Gala—earning her the title of PETA's (youngest) person of the year.
Maggie Baird's vegan non-profit work
When the COVID-19 pandemic rocked the globe in 2020, Baird sprung into action, starting the non-profit Support + Feed to help keep plant-based restaurants afloat, all while getting meals to those in need. Since then, the organization has expanded to multiple states and even other countries to continue supporting a sustainable and nourishing food system.
They've brought other celebrities into the fold of their work, such as Joaquin Phoenix and Rooney Mara who helped distribute vegan meals to the Los Angeles-based organization My Friend's Place, which works to support LGBTQ+ youth experiencing homelessness. The group distributed meals donated by fast-food chain Monty's Good Burger in celebration of the one-year anniversary of Support + Feed.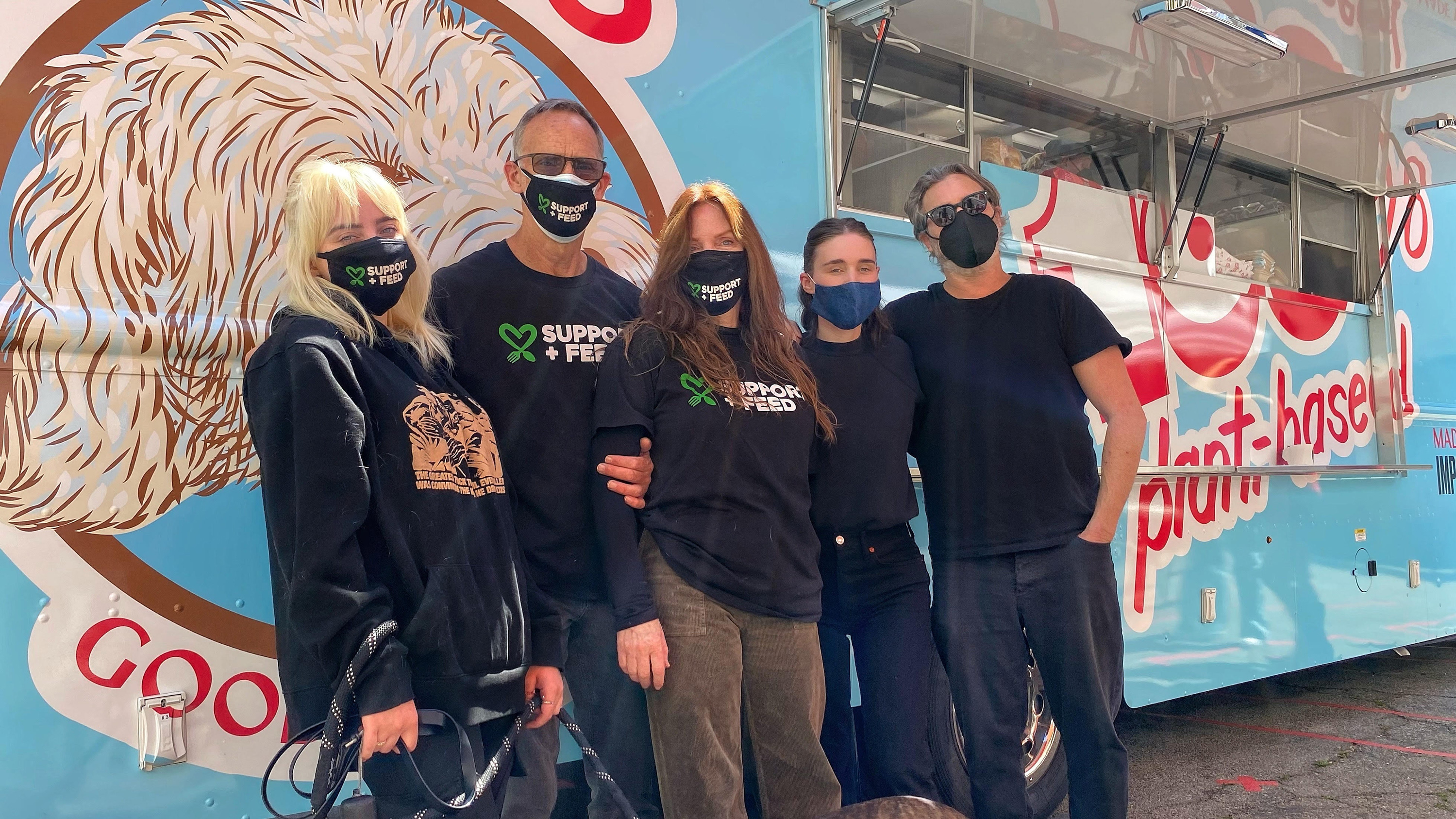 Support + Feed
In addition to supporting LGBTQ+ causes, Support + Feed has long been vocal in supporting equal access to voting and encouraging youth to take a role in the political sphere. In 2020, they partnered with several vegan companies to help feed voters and poll workers in cities across the country, including Los Angeles, Philadelphia, Phoenix, and New York City.
One of its partners, Kate Farms, donated 45,000 vegan meal-replacement shakes to keep workers and voters fueled. That same election cycle, Support + Feed also partnered with Los Angeles-based vegan burger chain Monty's Good Burger which donated more than 1,000 burgers to feed workers and voters. Support + Feed also purchased, through donations, food from restaurants to help the cause, including Los Angeles-based Cena Vegan and DC Vegan Catering and Cafe.
And this year during musical artist Billie Eilish's world tour, Support + Feed helped host Overheated, a six-day, climate-action event that was also co-hosted by Eilish and environmental nonprofit Reverb. London's O2 arena, where the event was hosted, removed all animal products from its famed venue for the six-day-long conference. Impossible Foods was the official food partner of the event and replaced animal products with craveable plant-based alternatives such as Impossible Sausage Kofta and Impossible Chicken Parmigiana.
In recognition of all this work, this fall Maggie Baird and Billie Eilish were recognized during the 32nd annual Environmental Media Association (EMA) Awards. They were presented with the EMA Missions in Music Award for their combined work to mitigate the climate crisis. "I'm thrilled to accept the EMA Missions in Music Award this year alongside my daughter," Baird told The Hollywood Reporter. "I'm so proud that Billie uses her voice to inspire a younger audience and advocate for change. It's a dream come true that Billie and I share the same passion in tackling the climate crisis. We are stronger together and I know that she'll continue to make a tremendous impact on this earth for the next generation."
Maggie Baird's charitable Christmas gifts
But for now, Baird is focused on family time and the spirit of the holidays, and so she sat down with VegNews to talk us through her holiday gift-giving, telling us that Support + Feed is highlighting gifts "that not only bring joy to the people receiving them but also are good for the planet, help small businesses, are ethically sourced and [with] proceeds [going] to people experiencing food insecurity."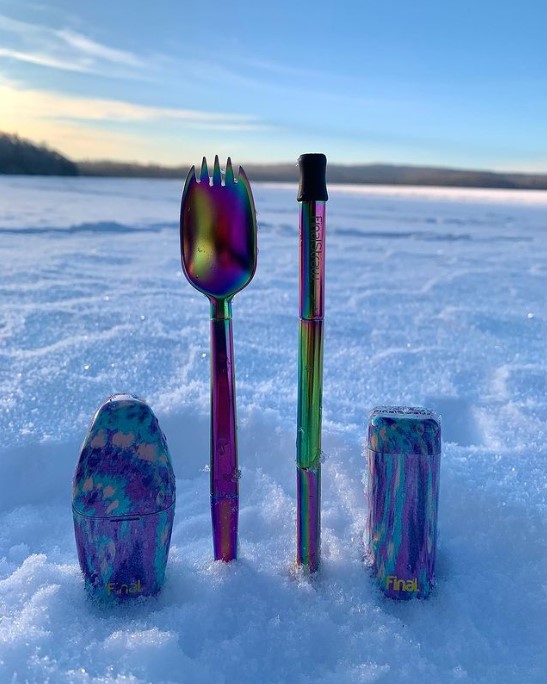 @finalstraw/Instagram
1Final Straw + Spork
"This is my go-to travel utensil because it is so small and you can truly carry it anywhere," says Baird. You'll never need another single-use utensil or straw when you add this long-lasting essential to your bag. Clean and compact, this tool can be attached to your keychain and makes the perfect stocking stuffer for anyone who wants to rid their lives—and the planet—of single-use plastic.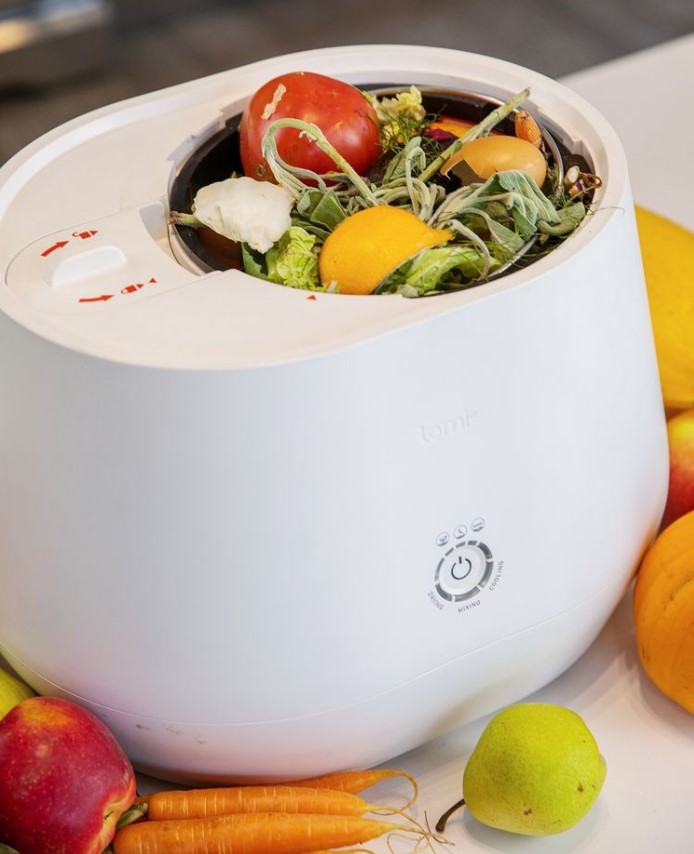 Lomi
2Lomi Home Composter
"This is a high-end gift, but well worth it for someone that really cares about the planet, and may not be able to do composting on a larger scale," Baird told VegNews. This sleek looking composter device turns food waste into dirt for your houseplants or garden in a matter of hours. Not only does it run quietly, but there's no nasty smell commonly associated with composting and helps reduce your carbon footprint one banana peel at a time.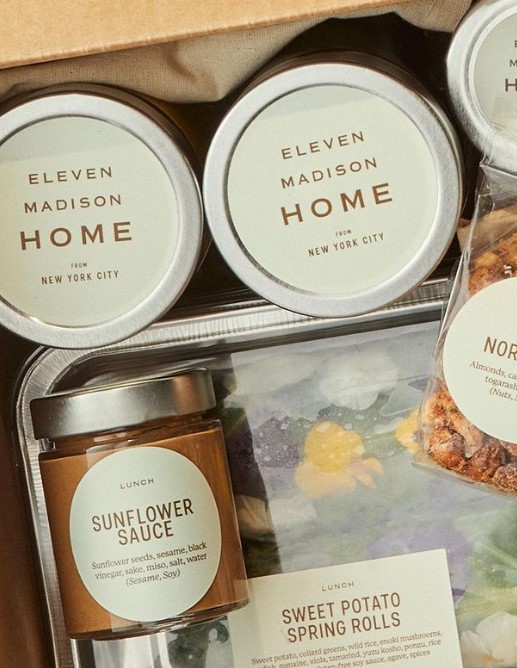 @elevenmadisonhome/Instagram
3Eleven Madison Home Sunflower Miso
"This is just plain delicious. It is so nice to have something in your own home from one of the greatest restaurants in the world," says Baird.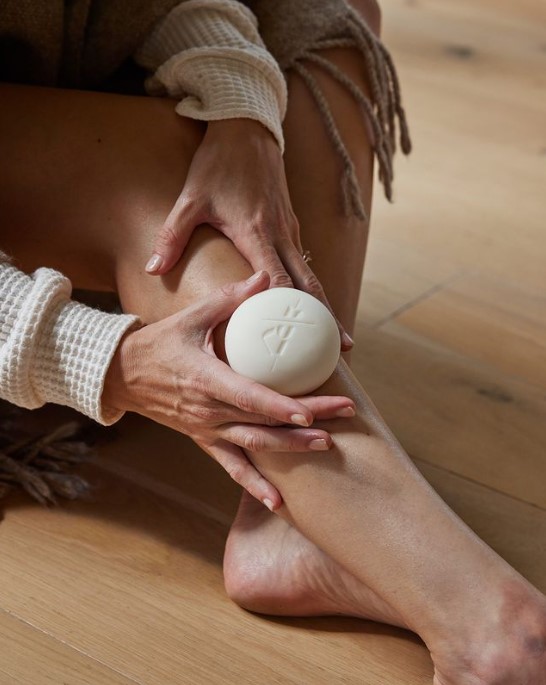 @katemcleod/Instagram
4Kate McLeod Lotion Bars
"I love these lotion bars and especially appreciate not only the beautiful texture and fragrances, but the containers are also extremely useful and attractive," Baird told VegNews. Each of these long-lasting, moisturizing bars is cruelty-free and heavily scented. Tuck them into a gift bag as a fun addition!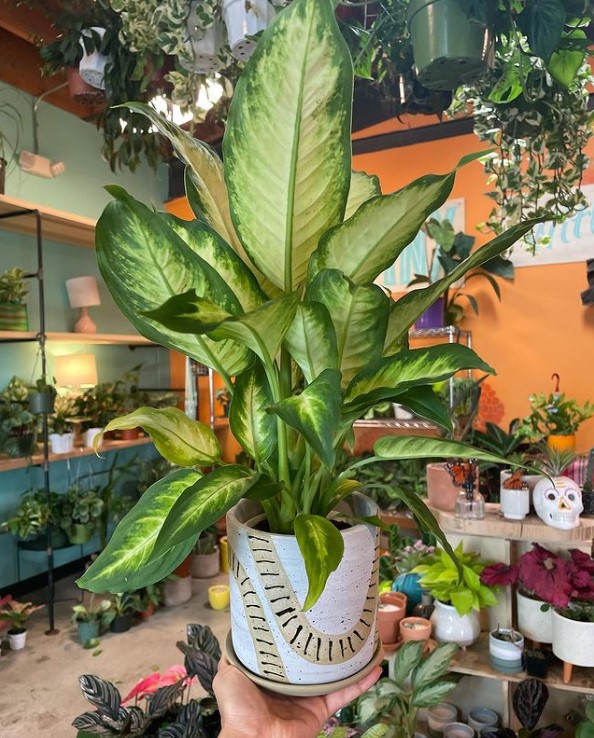 @latinxwithplants/Instagram
5Plants and pots
Baird told VegNews, "The quickest way to liven up a room is to add a plant (and even better, put it in a pretty pot!) It is good for air quality and mood, and it also brings the outdoors inside." Support your local economy and visit a nearby plant nursery to personally pick out this mood-boosting gift.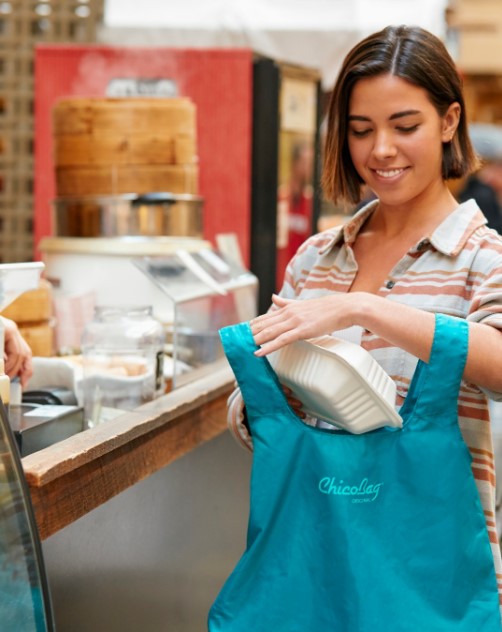 @chicobag/Instagram
6Chico Bags
"I have been a fan of this company and these bags since they launched. I always have many of them inside any other bag I'm carrying. I have one at all times, either on my body or in my fanny pack. They come in so handy and you never know when you will need one," says Baird. Like Support + Feed, this brand has a strong pull towards environmental causes and has helped millions significantly reduce their single-use consumption and has saved over 25 billion single-use items from entering the waste stream.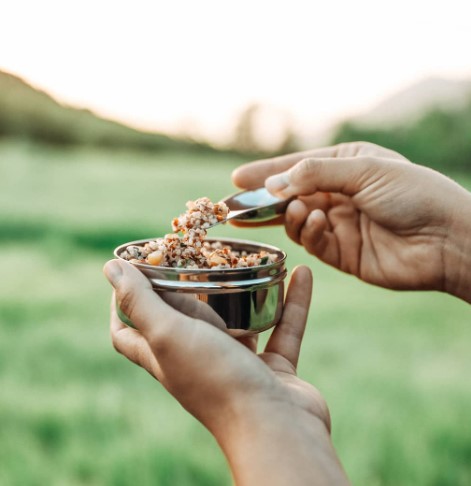 @ecolunchbox/Instagram
7 ECOlunchbox Tiffin
"This is not only a great lunch box, but perfect for taking home your extra food at a restaurant, or picking up a takeaway order," Baird told VegNews. This sleek and easy-to-clean meal carrier makes for a plastic-free lunch that's as easy at 1-2-3, complete with three separate layers which neatly clip together.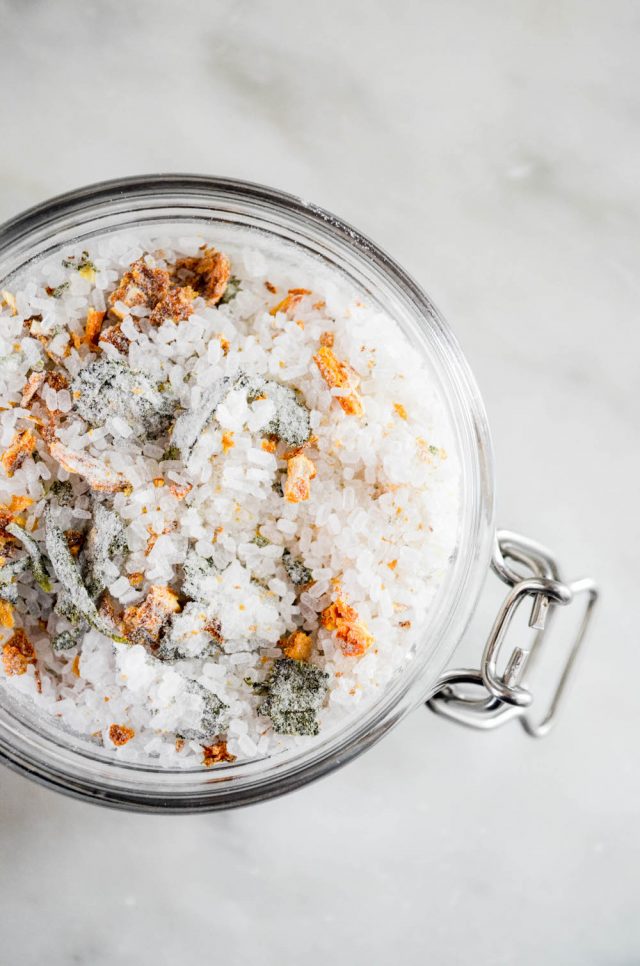 In Jennie's Kitchen
8Bath salts in a repurposed jar
Baird told VegNews, "This is a gift people genuinely love and it is so easy and affordable. You can either use plain bath salts & add your own essential oils or buy a pre-scented mixture. Any jar you happen to have will work, and maybe tie a ribbon around it that you saved from another package." Keep it simple, sustainable, and homemade with this thoughtful gift.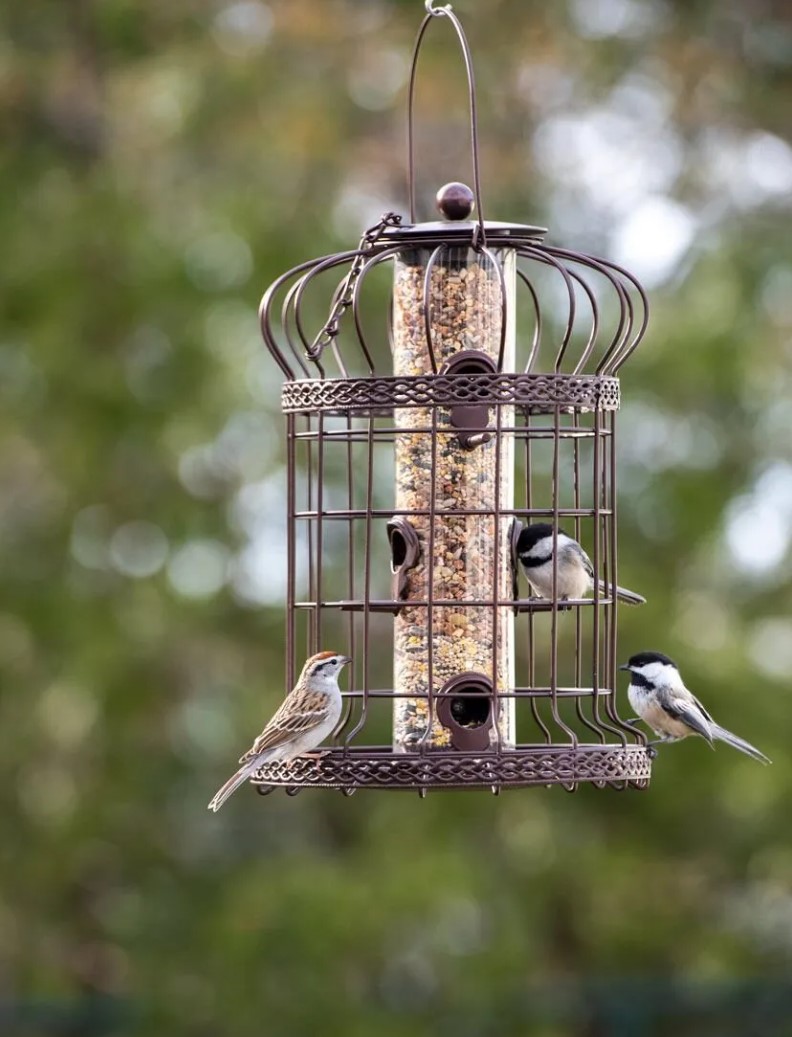 Gardener's Supply Co.
9Bird feeder
On this gift, Baird told us, "We received a bird feeder as a gift a few years ago and we have had so much joy from watching birds in our backyard. It's a great gift - your friends will love it too!" This gift from the heart is also an experience-based gift that your loved one can enjoy every day, all year long.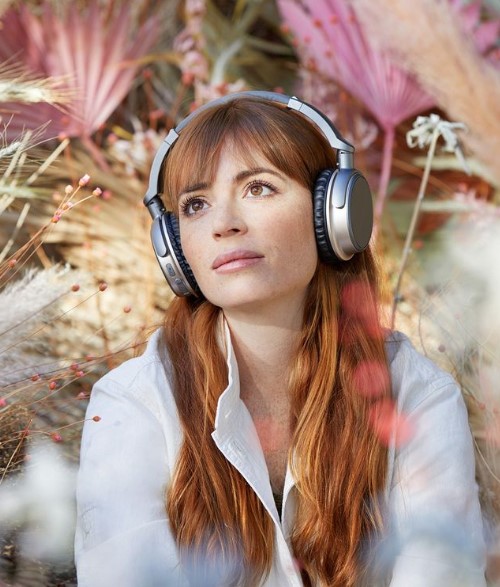 @audible/Instagram
10Audiobook subscription
"I love audiobooks, and having a subscription means I always have a credit or two to use when I hear about a good book or cookbook," says Baird. If your loved one is veg-curious, suggest one of the incredible plant-based books from our list of 15 Vegan Books For a Deliciously Vegan 2022.
A gift-giving tip from Maggie: 25-percent more trash is produced during the holidays—that's equal to one million extra tons per week. Leave behind the wrapping paper and make cloth bags from t-shirts or materials you no longer use.
For more vegan gift guides, read: