Berkeley, CA-based vegan brand Prime Roots has raised another $30 million to bring its vegan deli meats to deli counters and restaurants nationwide. This new investment brings its total funding to $50 million since the company launched in 2017.
Prime Roots vegan deli meats are made from koji (a Japanese fungus) using innovative and proprietary fermentation and food science technology. The benefit of using quick-growing koji is that it has long fibrous roots that mimic the muscle fibers of animal meat which means it doesn't take much processing to create deli slices with meaty texture. Koji is also rich in umami, one of the key flavor elements that make meat taste meaty.
Prime Roots originally launched with a range of ready-made meals featuring koji-based proteins made to taste such as lobster, chicken, and beef. But last year, the company pivoted to focus on vegan deli meats, a segment it said lacked strong leading players.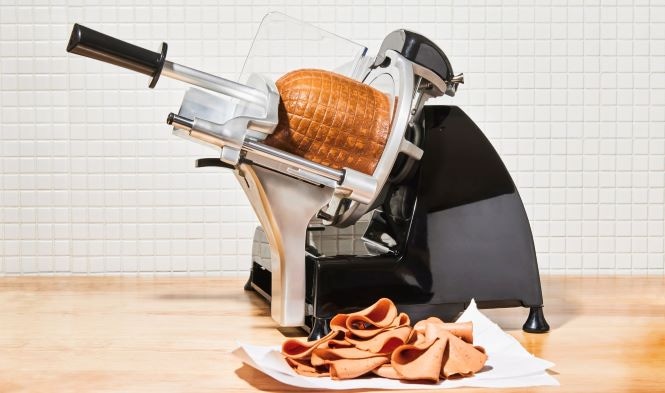 Prime Roots
Acclaimed chefs helped develop its deli meat products to emulate the savory, meaty taste, and texture that consumers are used to in animal meat. Its products include cracked pepper turkey, black forest ham, hickory bacon, salami, and pepperoni. Prime Roots also offers delicacies such as meatless foie gras and pâté.
"The deli case is ripe for innovation and over 300 million sandwiches are eaten every day, so the opportunity is huge," Prime Roots Founder and CEO Kimberlie Le tells VegNews. "We are entering an old-world category with a fresh offering that is the first-of-its-kind bulk deli meat that is freshly sliced."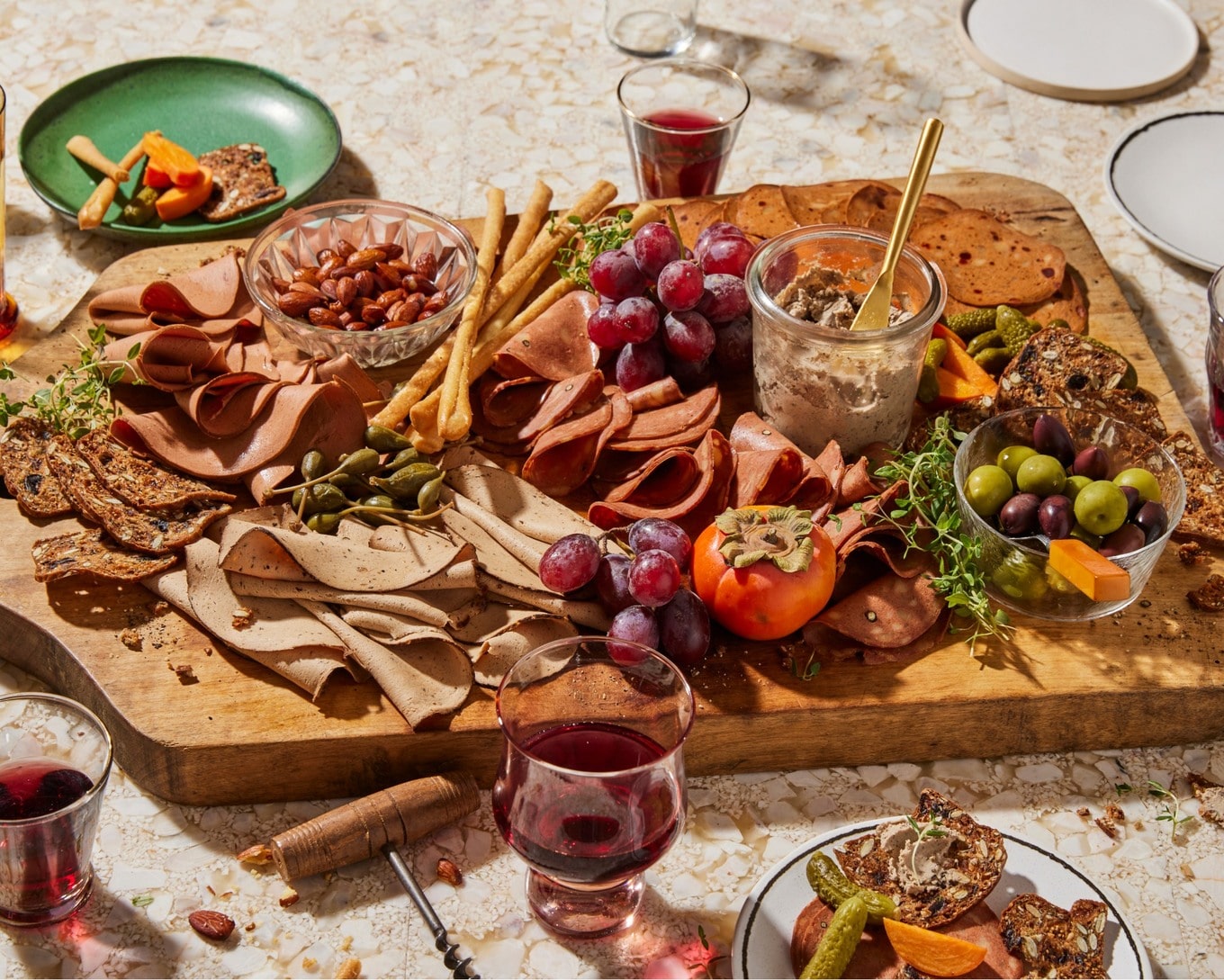 Prime Roots
Now, Prime Roots says it is on a mission to disrupt the $300 billion bulk deli industry, and its sliceable koji-based meats are on track to revolutionize traditional deli counters.
Koji meat that's better for the environment
Le founded Prime Roots to help satisfy consumers' meat cravings with better tasting and more sustainable vegan options. It only takes three to five days to grow the koji for Prime Roots' deli meats, while conventional meats take years because they require raising and slaughtering animals from birth.
"All Prime Roots products taste great, and are allergen free, clean, and sustainable. With our koji, it is extremely versatile and can be used to make virtually any protein," Le says. "We're keen to see plant-based become the default options and strive to make products that are better in terms of taste, nutrition, and cost than the animal counterpart to make it so."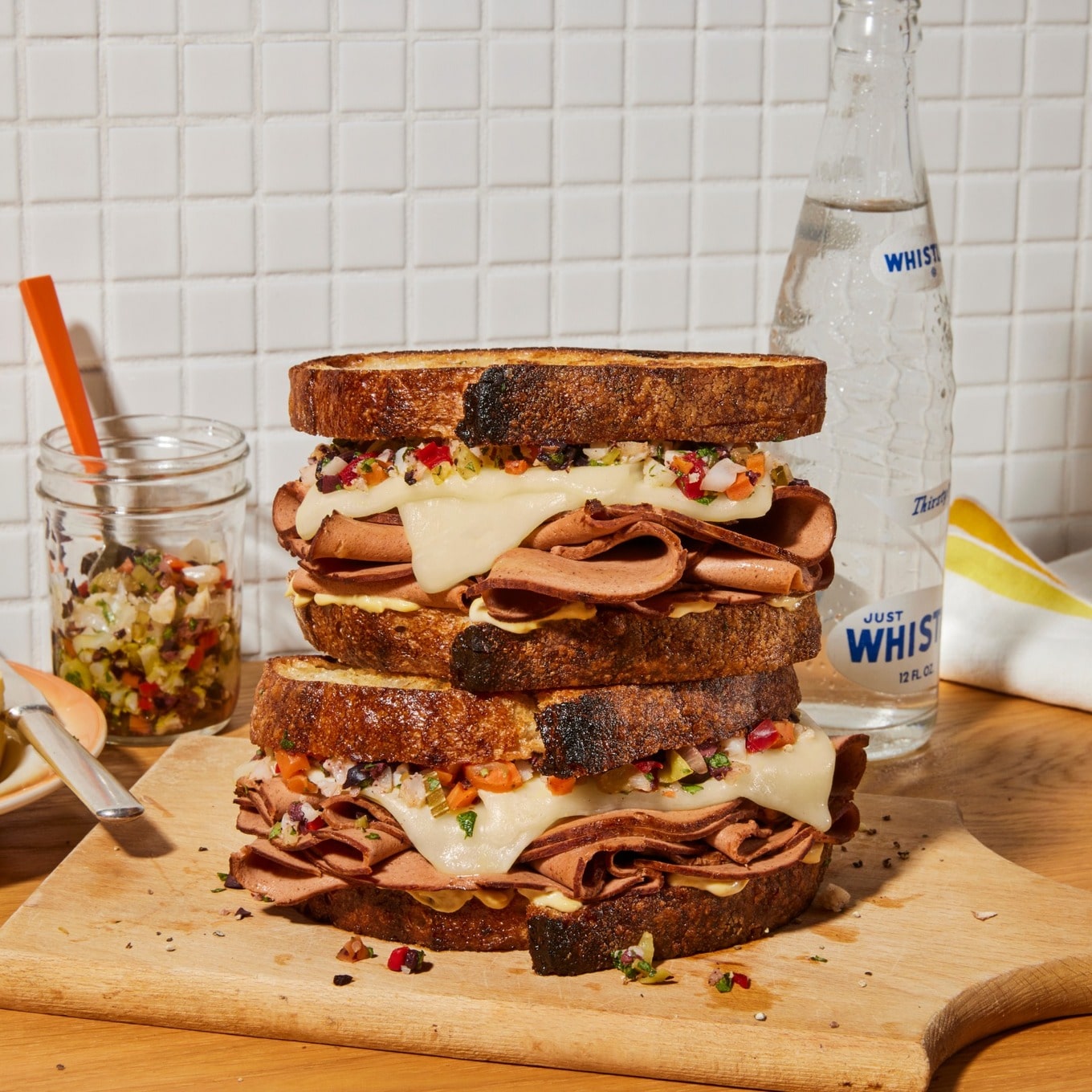 Prime Roots
A study published earlier this year in scientific journal Nature found that replacing just 20 percent of beef with fungi protein could cut global deforestation by a whopping 50 percent. How does Prime Roots' koji meats compare to traditionally made meat?
A third-party impact life-cycle assessment by Boundless Impact found that Prime Roots' methods are 89 percent to 92 percent more sustainable than conventional meats by limiting emissions and land usage.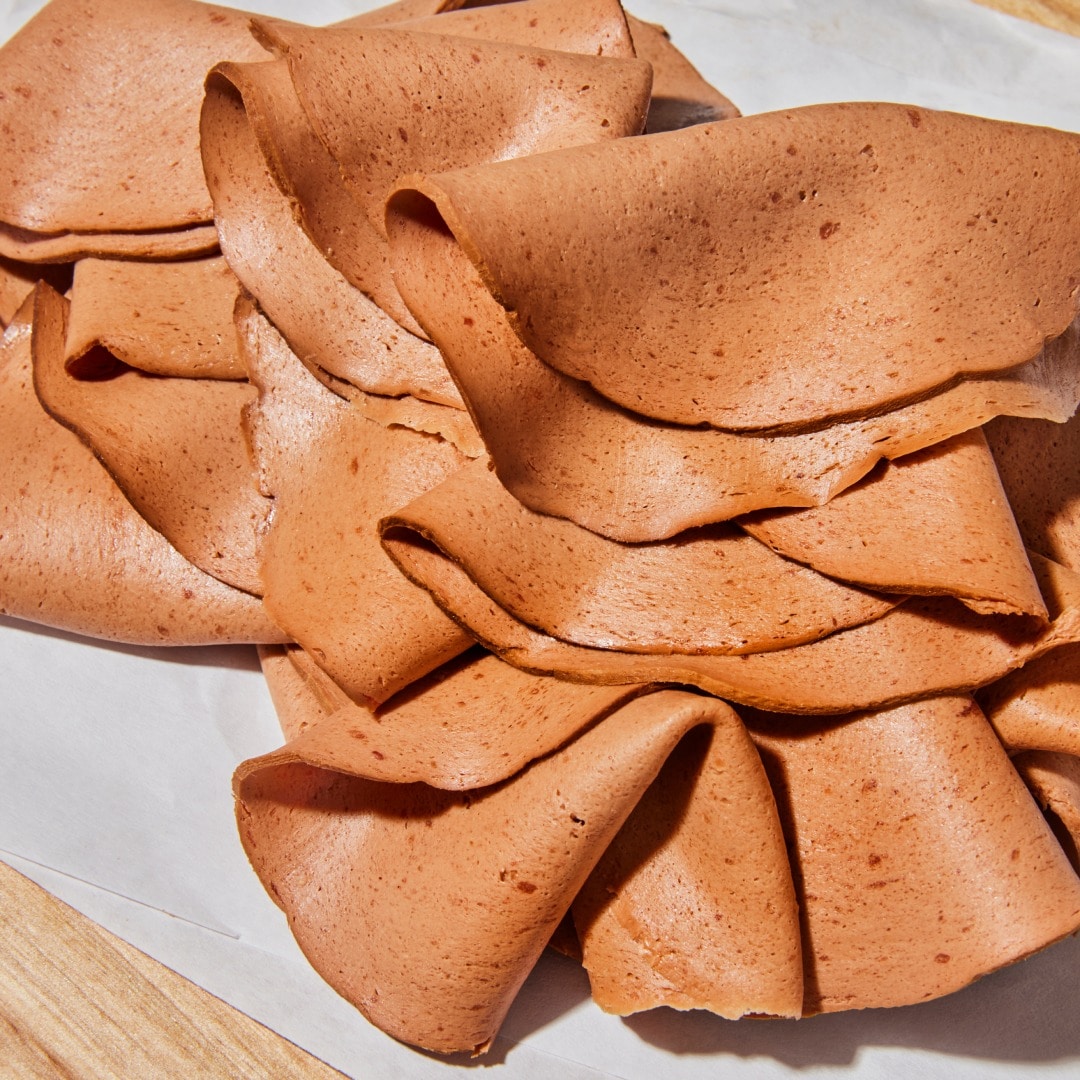 Prime Roots


For example, when compared to pork bacon, Prime Roots bacon uses 17 times less water (equivalent to two Olympic-sized swimming pools); avoids 9 kilograms of CO2 emissions per kilogram produced (equivalent to driving 22 miles in a passenger car); and has 91 percent lower land impact.
Le believes the significant amount of funding the company has been able to raise thus far is indicative of the rising interest in meat alternatives that are better for the environment.
"This new funding is a testament to the market opportunity for the next generation of plant-based meats that meet consumer expectations while forging into old-world categories like deli with disruptive innovation," Le says.
Prime Roots reports that its retail partners consistently sell out of its vegan deli meats before lunchtime, and sales are pacing at five to 10 times higher than other plant-based alternatives. 
Additionally, Prime Roots products currently cover more than 75 percent of the deli meat offerings in the market with plant-powered turkey, ham, salami, pepperoni, and bacon.
"Our goal is to be in all places where deli meats are served to provide a great tasting, fresh, and sustainable option for all eaters (vegans and non-vegans alike)," Le says. "We want to make it as easy and obvious to choose Prime Roots meats, like it is to swap to an alt-dairy option."
Bringing fungi protein to market
Last year, Prime Roots joined an all-star list of businesses to form the Fungi Protein Association—a trade group to advocate for fungi as a sustainable protein. Other founding members that are leading the fungi fermentation revolution include Quorn, Nature's Fynd, Enough, The Better Meat Co., The Protein Brewery, Mycotechnology, and Mycorena.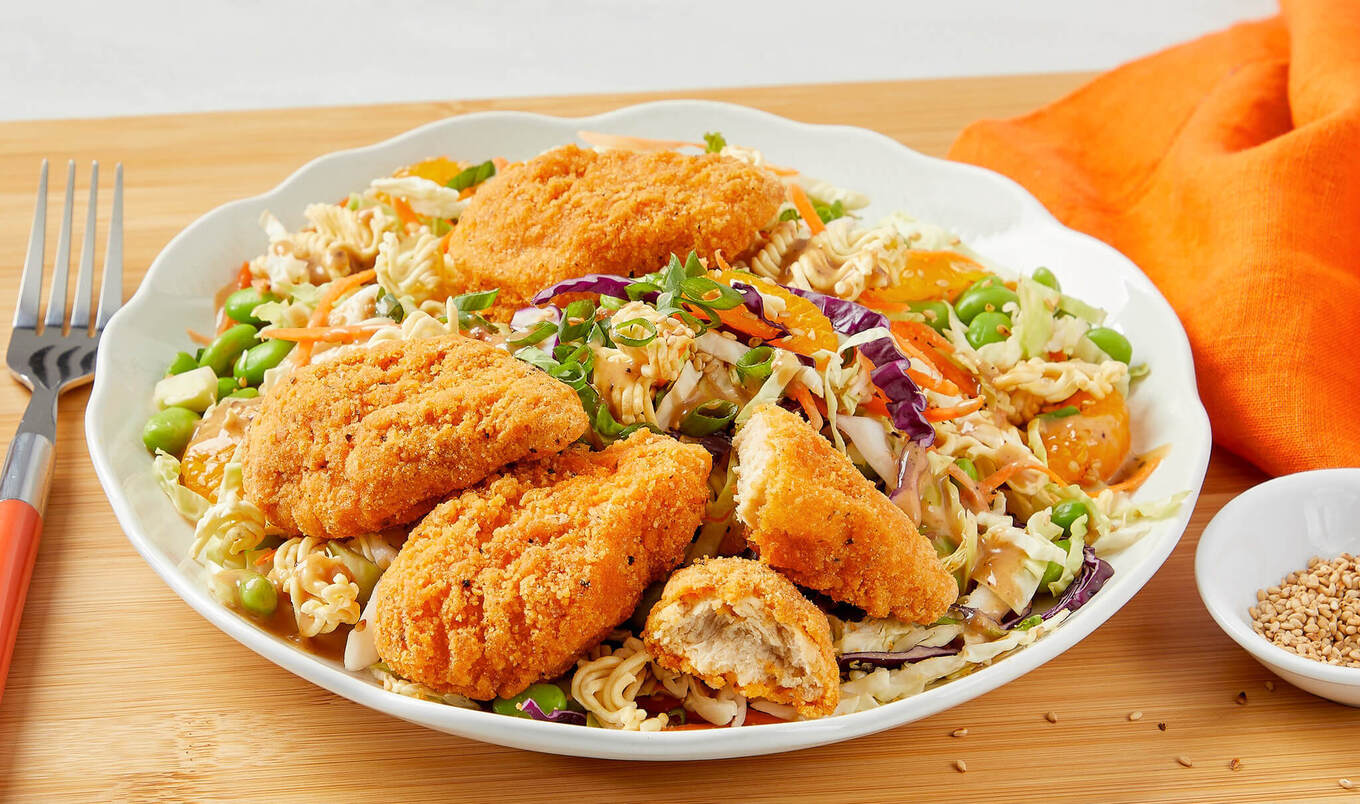 Quorn
Pioneering brand Quorn was likely the first company to make alternative meat products using fungi, and now more companies, including Prime Roots, are getting products to market after making strides in development and scaling.
"The possibilities of fungi fermentation are endless, and this is something that Quorn has known since the 1960s," Judd Zusel, President, North America of Quorn Foods, previously told VegNews.
"We're thrilled to team up with fellow industry leaders in the space through the Fungi Protein Association to raise awareness and appreciation of the wonderful ways this sustainable resource can be harnessed to improve the health of people and of our planet," Zusel said.
For the latest vegan news, read: