You cannot fail by gifting chocolates on Valentine's Day—unless your significant other has a chocolate allergy, in which case, we send our condolences. These vegan-friendly chocolatiers have stepped up their game for the special occasion, offering silky smooth and velvety confections in unparalleled flavors from Hazelnut Praline Cream to White Wine Pear and more. Valentine's Day is fast-approaching, so order a vegan box from one of these 14 chocolate shops today.
Are chocolate truffles vegan?
We call them boxes of chocolate, but the heart-shaped gifts we give each other on Valentine's Day and other romantic occasions are typically filled with chocolate truffles. Truffles are chocolate candies crafted with a soft filling contained by a hard chocolate shell.
While the shell may be made with dark chocolate, the fillings often contain dairy. Things like caramel, dairy-based ganache, or creams are some of the most common truffle fillings. It's not difficult to come across accidentally vegan chocolate bars, but accidentally vegan truffles are a rarity.
Fortunately, there are plenty of intentionally vegan truffles on the market. Below you'll find plenty stuffed with divine confections like salted caramel, rich peanut butter, and fruity ganaches.
14 vegan boxes of chocolates
From humble dark chocolate bars to gorgeously decorated bonbons, there's something sweet for every chocolate lover in your life.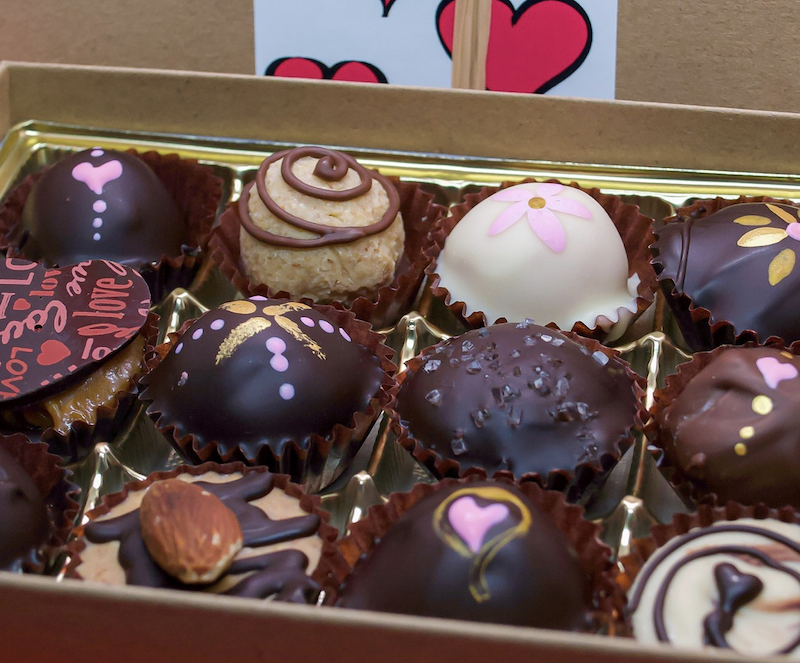 Cocoa Parlor
1 Cocoa Parlor
This isn't your standard box of chocolates where you're left with a box of half-eaten, subpar truffles. As a small-batch, inventive chocolatier, Cocoa Parlor's vegan white, milk, and dark chocolate truffles are unique one-bite wonders that will make you fall in love. To purchase a set, choose your assortment count (from 10 to 24 pieces) and select your favorite confections. You can't go wrong with the Strawberry Milkshake, Balsamic Fig, or Dark Chocolate PB.
Find out more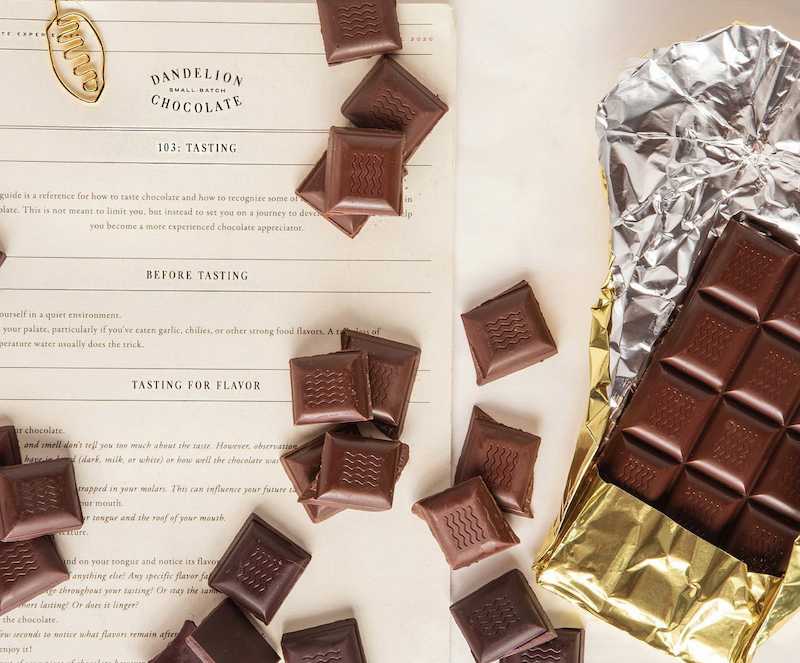 Dandelion Chocolate
2 Dandelion Chocolate
Technically, this chocolate doesn't come in a box, but it does come with an elegant ribbon and three remarkable bars of single-origin vegan dark chocolate. For the true dark-chocolate lover who can appreciate the nuances of pure chocolate tasting, this is the gift to get.
Find out more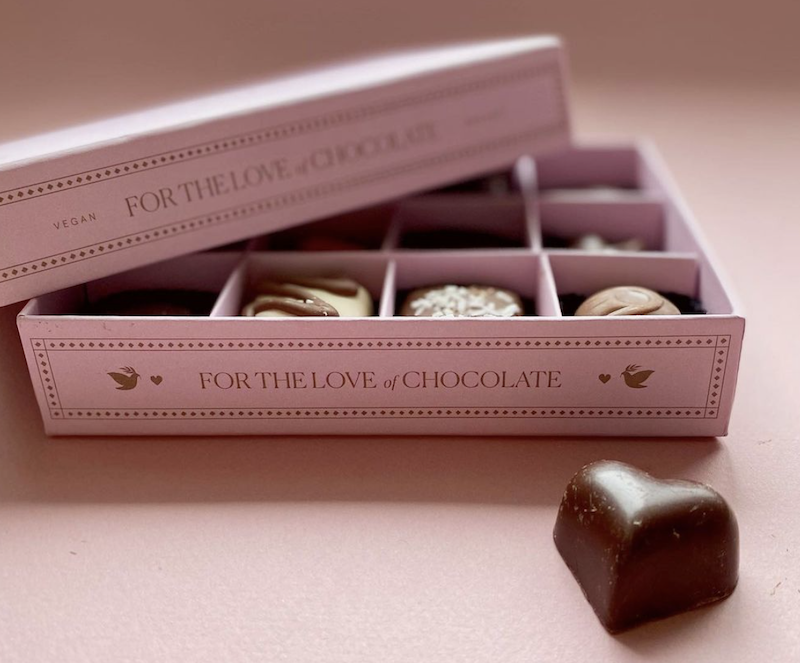 SJAAK's
3 SJAAK's
Vegans can always rely on this plant-based chocolatier to churn out whimsical confections when any holiday rolls around. This year, the company is offering a huge array of chocolate boxes and heart-shaped sets for everyone you hold dear. Give something practical and delicious with the Assortment of Valentine's Hearts. Each reusable wooden crate is filled with five flavors of heart-shaped truffles (Raspberry, Lavender, Maple Sugar Caramel, Green Tea, and Lemon). For a tongue-in-cheek gift, the Melt My Heart box is just what you need.
Find out more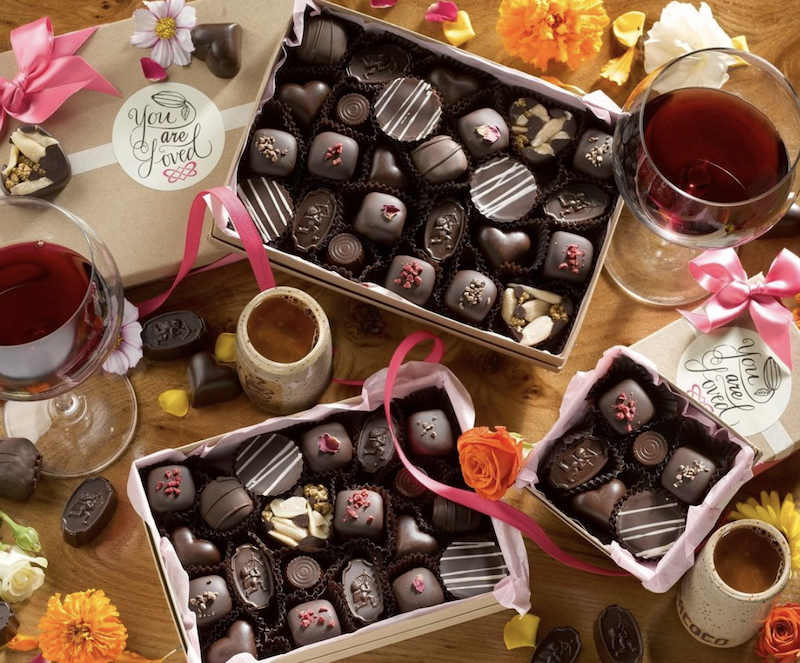 Coracao
4 Coracao
Build your own box of vegan chocolate delights to ensure your giftee receives all the confections they love and nothing of what they don't. Choose from classic Peppermint Patties to Mulberry Cacao Nib Hearts to Almond Butter Cups and more. This option is ideal for those with food sensitivities as all options are free from peanuts, gluten, cane sugar, and soy.
Find out more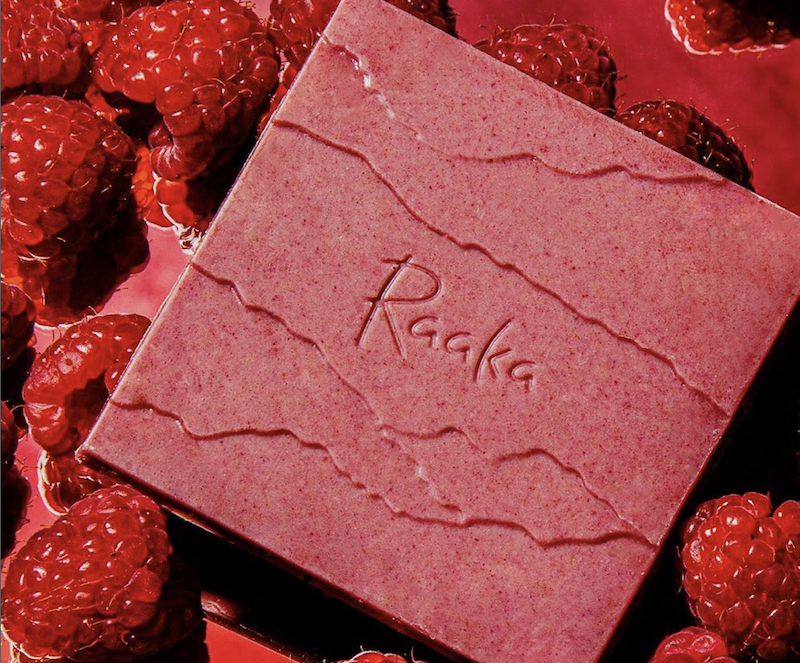 Raaka
5 Raaka Chocolate
Why give eight tiny truffles when you can give eight full-sized chocolate bars? Raaka's Library Gift Box showcases the company's delicious range of products including flavors such as Bourbon Cask Aged, Oat Milk, Bananas Foster, and Green Tea Crunch. This box has a flavor to match any sweet craving.
Find out more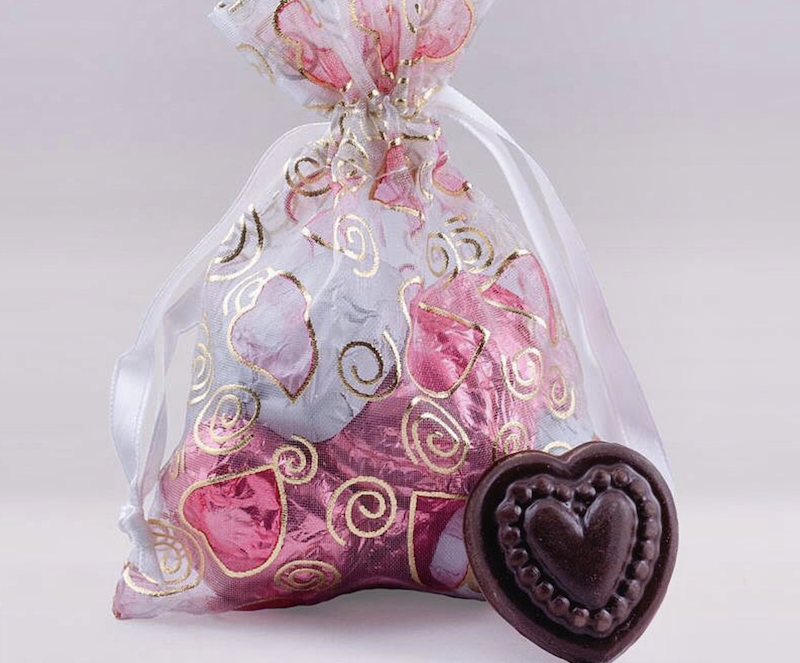 Amanda's Own Confections
6 Amanda's Own Confections
Send some love to this Ohio vegan chocolatier by purchasing a bag of adorable Valentine's Day-themed confections. From the exquisitely decorated chocolate hearts to the picture-perfect present boxes, each piece melts in your mouth for a decadently pure chocolate experience.
Find out more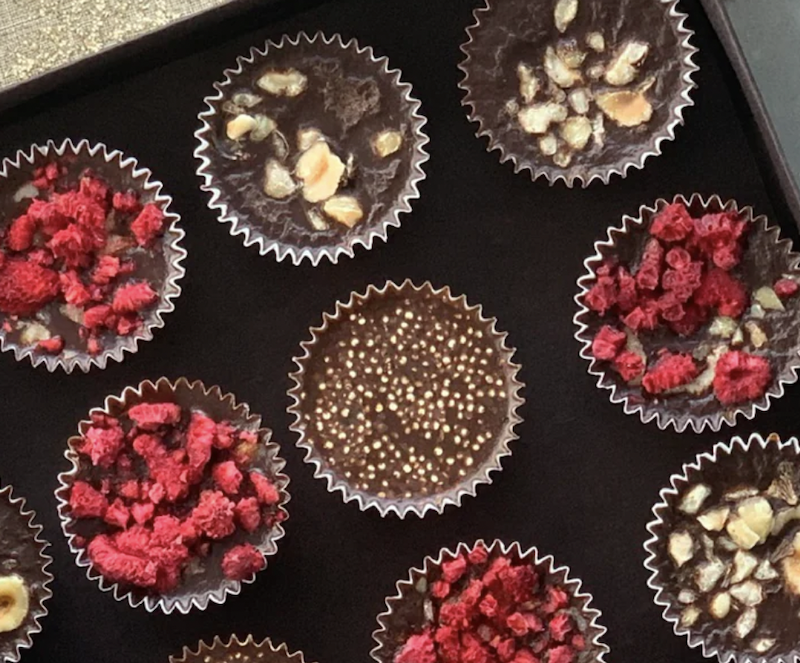 Giselle's Vegan Kitchen
7 Giselle's Vegan Kitchen
First and foremost, this is a bakery, but amongst the refined sugar-free cookie dough brownie cakes and soul-satisfying lemon loaves, Giselle's makes amazing raw chocolate truffles. Each flavor melts in your mouth, slowly, prolonging the bliss. The 24-item chocolate box includes three delightful and distinct flavors: caramel, raspberry, and peanut butter. This is an excellent option to treat yourself and savor these chocolates throughout the month.
Find out more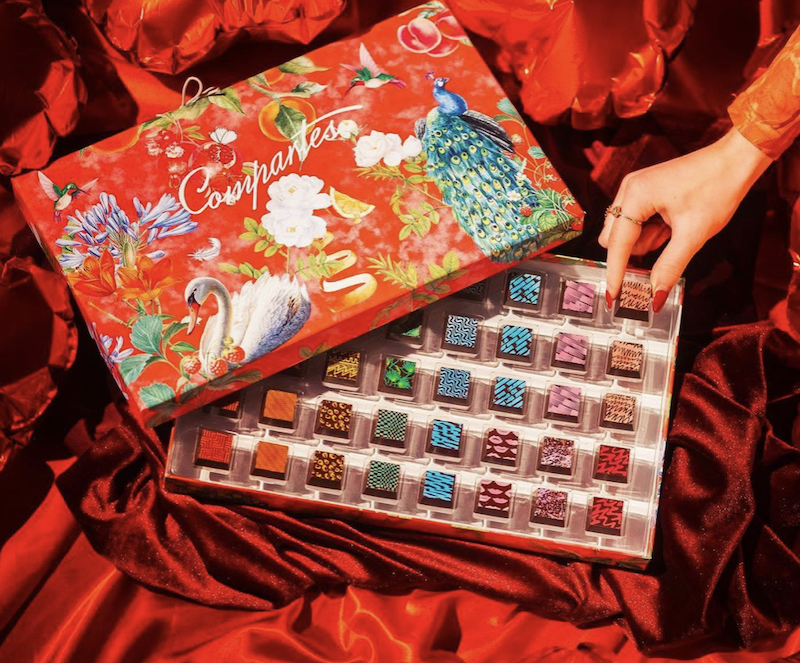 Compartes
8 Compartes
These sleek chocolate boxes are the epitome of luxury. This sophisticated chocolate brand produces a number of divine vegan bars—such as Nightcap Whisky or Salted Pistachio—but we've got our eye on the gift sets. Choose from an assortment of Almond Butter-Filled Chocolates, Original Dark Truffles, or a 20 piece set with a combination of the two. }
Find out more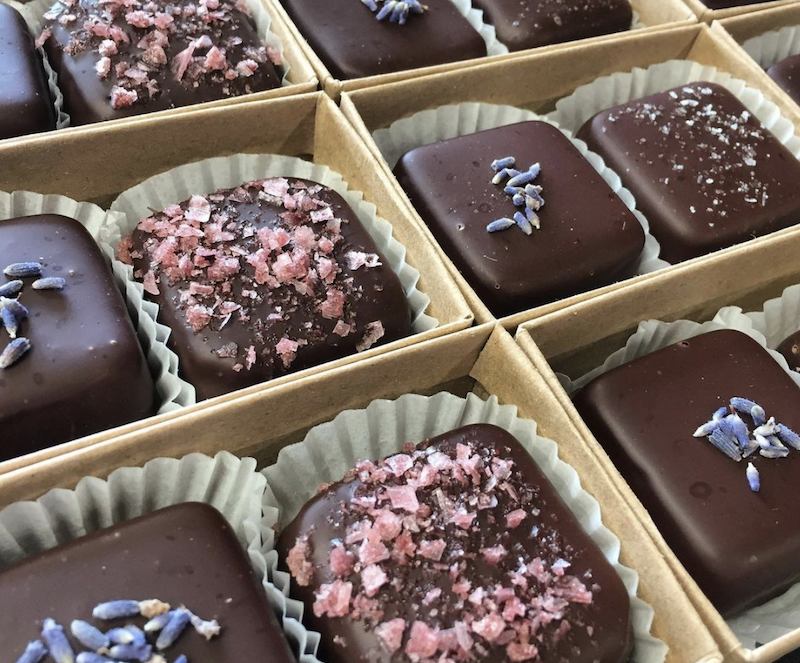 Missionary Chocolates
9 Missionary Chocolates
When plans go a bit haywire on your special day—dinner is burning, the power goes out, or you're spending the night alone on the couch for the third year in a row—smooth over all hiccups and treat yourself to these award-winning vegan truffles. Really, they took home first place at the Northwest Chocolate Festival in Portland, OR, crushing the dairy-based chocolate competitors. Take a deep, calming breath and bite into one of these super-stuffed hearts in flavors that range from classic raspberry to stronger, adult-only options like Rose Champagne, cherry Manhattan, and Jacobsen Pinot Noir Salted Caramel.
Find out more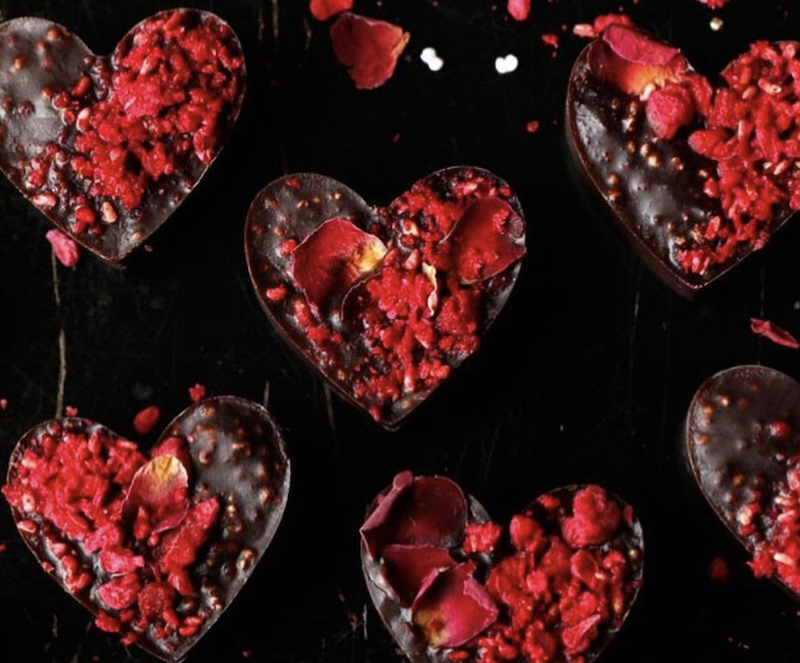 Amore Di Mona
10 Amore Di Mona
Everyone gets giddy when presented with a large heart-shaped box of chocolates. It's one of those things we would never (or rarely) buy for ourselves yet is so appreciated when gifted. This generous assortment comes with 33 chocolate confections with flavors ranging from solid dark chocolate hearts to cherry truffles. Not quite at the "33 chocolates stage" in the relationship? Smaller 16-piece assortments are also available.
Find out more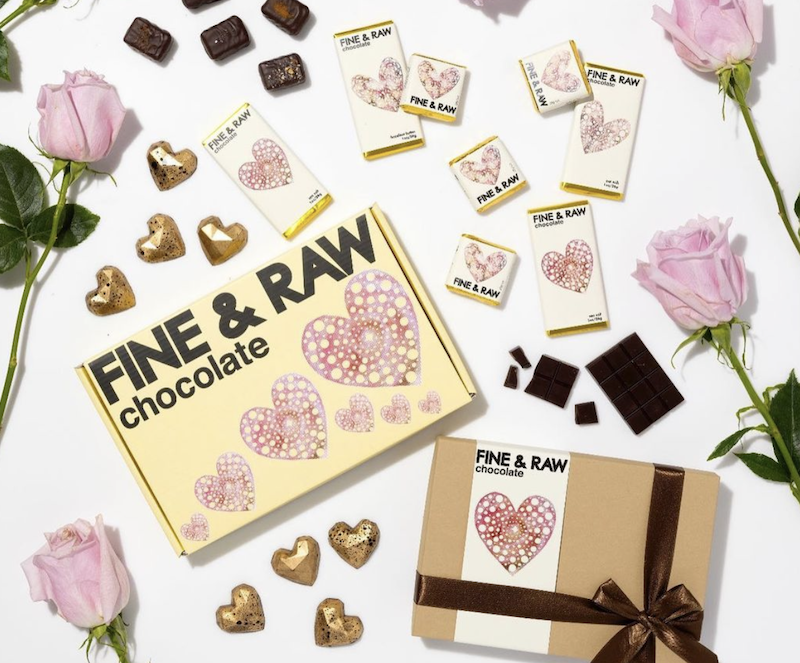 Fine & Raw
11 Fine & Raw Chocolate
How much do you love your person? If you're just starting out, a few one-ounce Valentine's Hazelnut Butter bars will do the trick. Mildly into it? The 8 Piece Truffle Box shows you care without overly committing. However, if there's a ring on your partner's finger (or you're hoping to put one on it) the elaborate Star Crossed set says it all. The collection includes enough chocolate to last an individual through next year (24-piece truffle box, four full-sized bars, one eight piece bonbon box, and four Mini Hazelnut Chunkettes). It's the most delicious way to show your devotion.
Find out more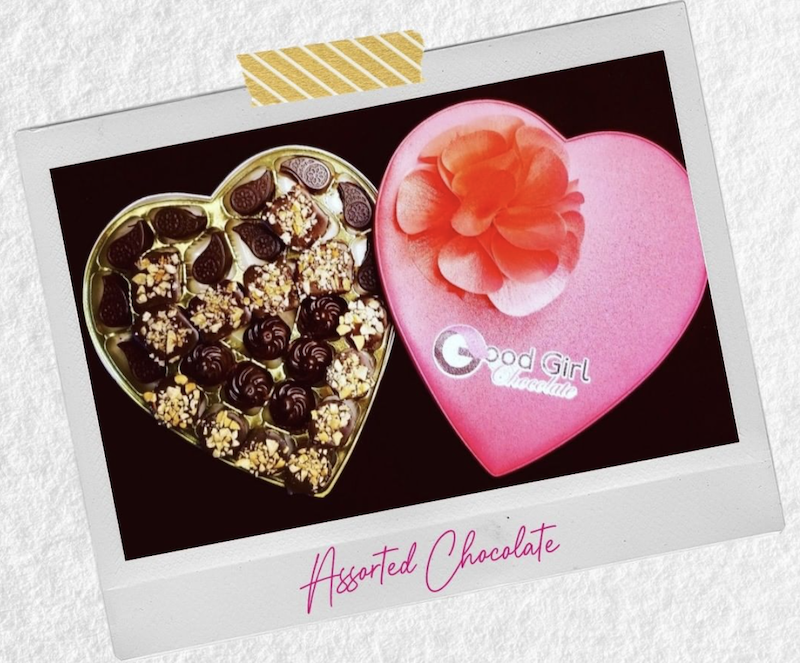 Good Girl Chocolate
12 Good Girl Chocolate
This award show-worthy single origin chocolate was featured in last year's Grammys gift bag. Choose from a medley of assortments ranging from five to 36 count that are filled with elegantly decorated Caramel Cakes, Fudge Cupcakes, Pecan Fudge pieces, and Cashew Caramels.
Find out more
13 Harbor Candy Shop
While not exclusively vegan, this confectionary creates fantastic vegan truffles and other chocolatey delights. The $46 Favorite Vegan Sampler options include an array of exquisite truffles, nut clusters, chocolate-dipped dried fruit, marzipan, and more. Twenty percent of all vegan sales go toward PETA, so go ahead and splurge on a box for yourself, too.
Find out more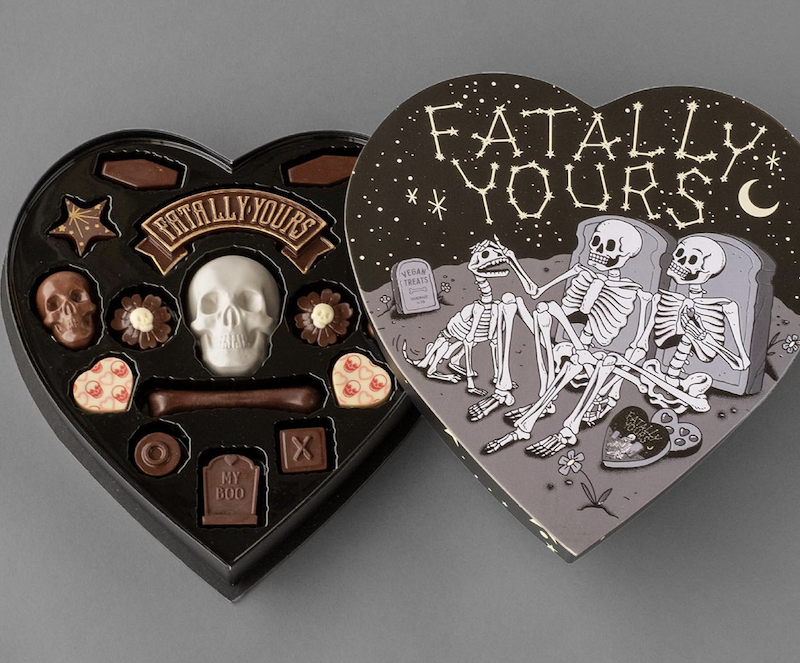 Vegan Treats
14 Vegan Treats
The annual Fatally Yours chocolate box collection sells out every year, and for good reason. Not only does this standout vegan bakery deliver on swoon-worthy truffles and chocolate-coated confections, it also plays to an audience who prefers less pink and more dark, gothic tones. New this year, the Stay Wild Collection includes similar treats but features a blood red, black, and linen color scheme complete with wild cat artwork. Both are a welcome departure from the sickly-sweet nature of the holiday.
Find out more
For more vegan Valentine's sweets, read:
Here at VegNews, we live and breathe the vegan lifestyle, and only recommend products we feel make our lives amazing. Occasionally, articles may include shopping links where we might earn a small commission. In no way does this effect the editorial integrity of VegNews.