Most people love cookies. In fact, research suggests that in 2020, 95 percent of Americans ate at least one cookie every month, and one in five ate more than three cookies a day. It's not hard to see why: cookies are sweet, crunchy, satisfying, and they taste great. And if you're vegan, you don't have to miss out. While they're not always animal-free, it's very easy to find freshly baked, delicious vegan cookies—if you know where to look. Here, we've gathered some of the best bakeries with vegan cookies. Pour out the oat milk and let's go.
Are cookies always vegan?
Many cookies contain animal products, like cow's milk and eggs, meaning they're not always vegan. But it's becoming easier than ever to find animal-free versions. Right now, the vegan cookie market is worth more than $391 million, according to some estimates, and by 2033, it could hit more than $885 million.
Because there are many plant-based milk options on the market and easy egg replacer ingredients, vegan cookies are easy to make. For proof, check out this recipe for classic chocolate chip cookies or these quick and easy vegan peanut butter cookies.
You can also find vegan cookies on grocery store shelves and online (like these delicious gluten-free vegan cookies from Partake Foods, for example). But sometimes, only freshly baked will do. If you like your cookies warm and fresh out of the oven, check out some of these vegan-friendly bakeries.
The best bakeries with vegan cookies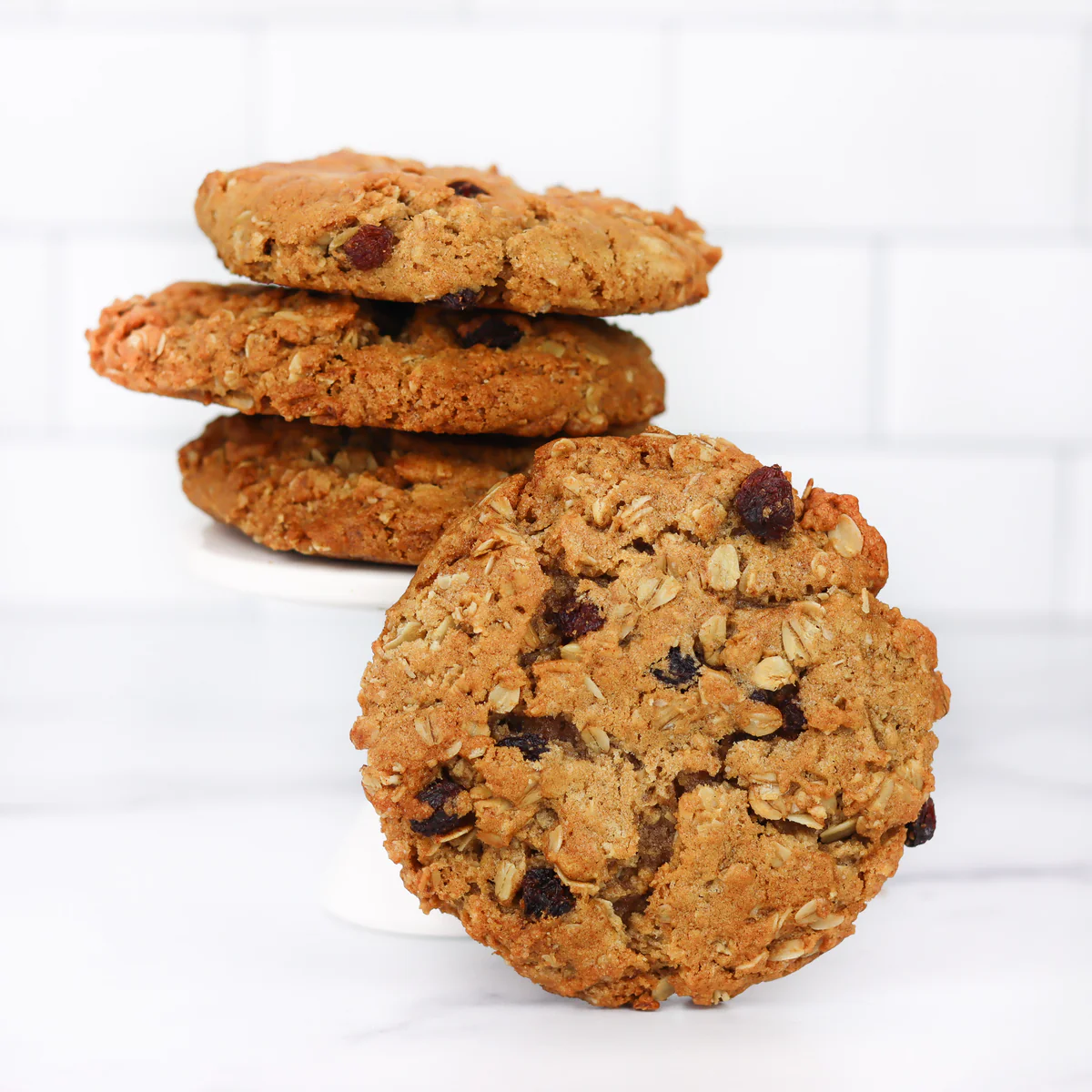 Maya's Cookies
1 Maya's Cookies
For some of California's finest freshly baked vegan cookies, head to Maya's Cookies, which has two locations, in San Diego and San Marcos. Whether you prefer a classic chocolate chip or something a little different, like Drunken Grandma (complete with rum-soaked raisins!), this popular bakery has something for you.
Check it out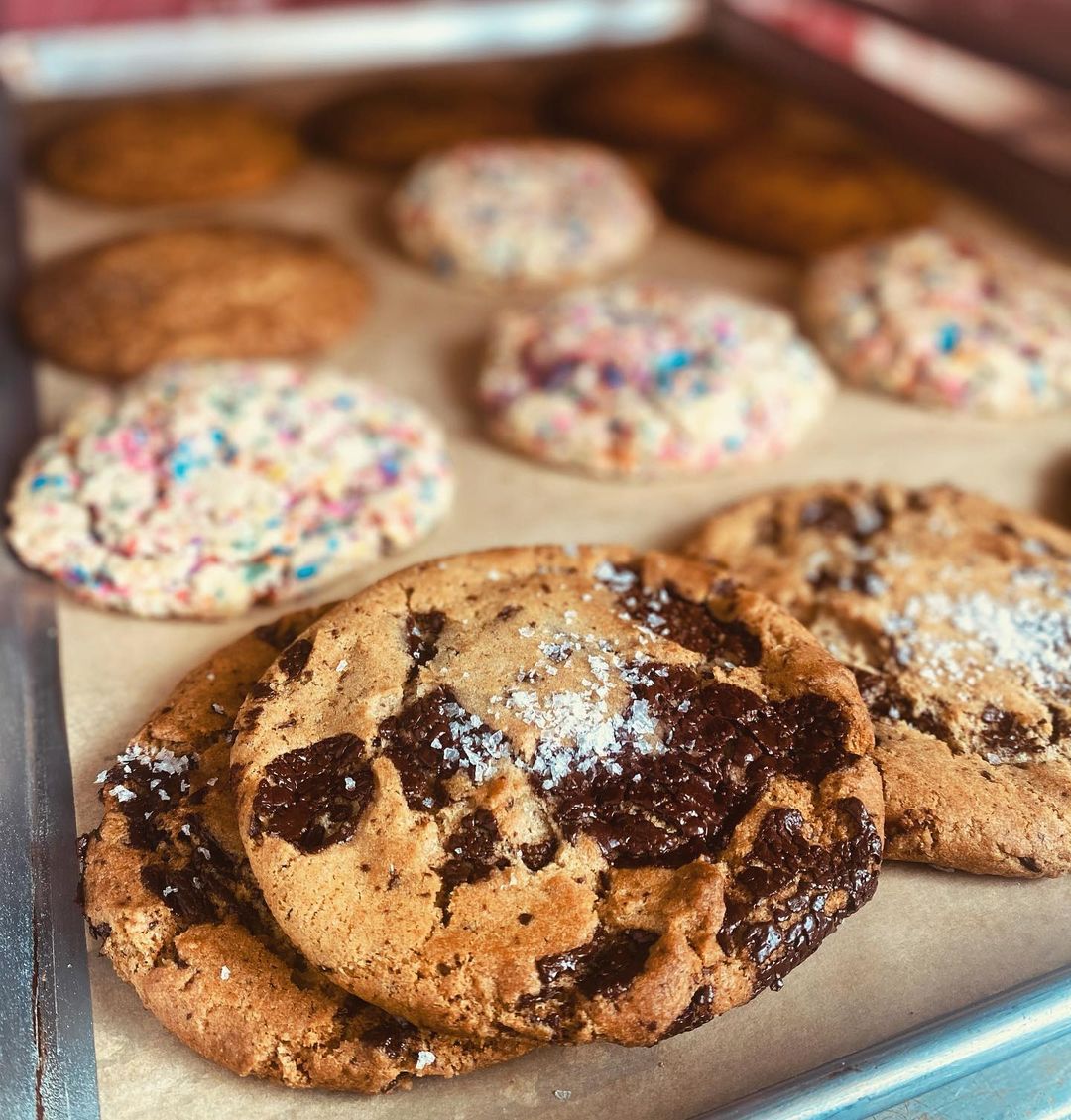 Just What I Kneaded
2 Just What I Kneaded
Los Angeles bakery Just What I Kneaded is a community hub and bakery combined, and its sweet treats, including its cookies, are deliciously addictive. The Chocolate Chunk Cookie with Sea Salt is not to be missed.
Check it out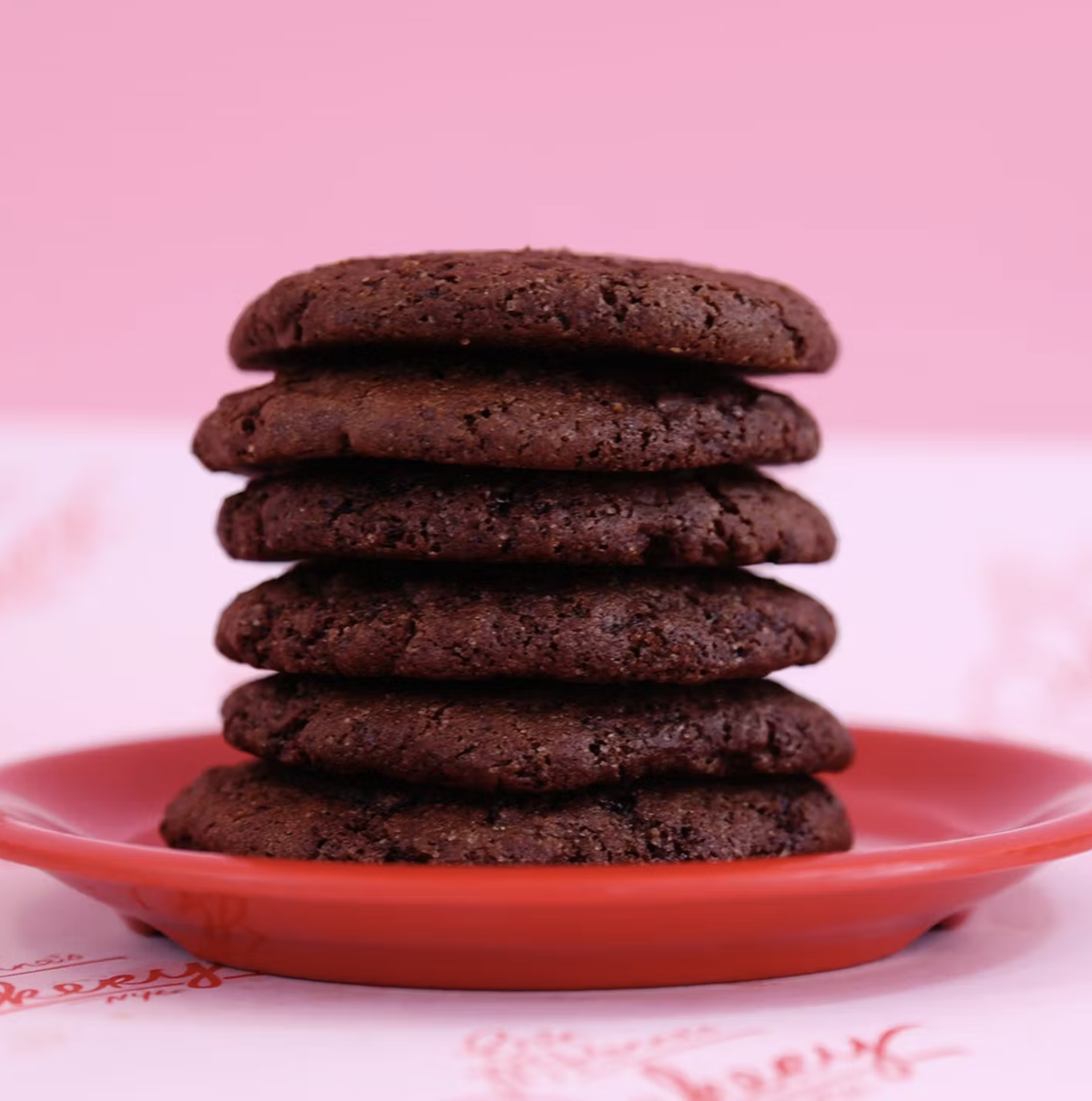 Erin McKenna's Bakery
3 Erin McKenna's Bakery
Erin McKenna's has been supplying New York City, Los Angeles, and beyond with delicious vegan, gluten-free sweet treats since the early 2000s, and it's still going strong. If you're not lucky enough to have the bakery's storefront near you, you can order the brand's Cookie Best Seller 6-pack from Goldbelly.
Check it out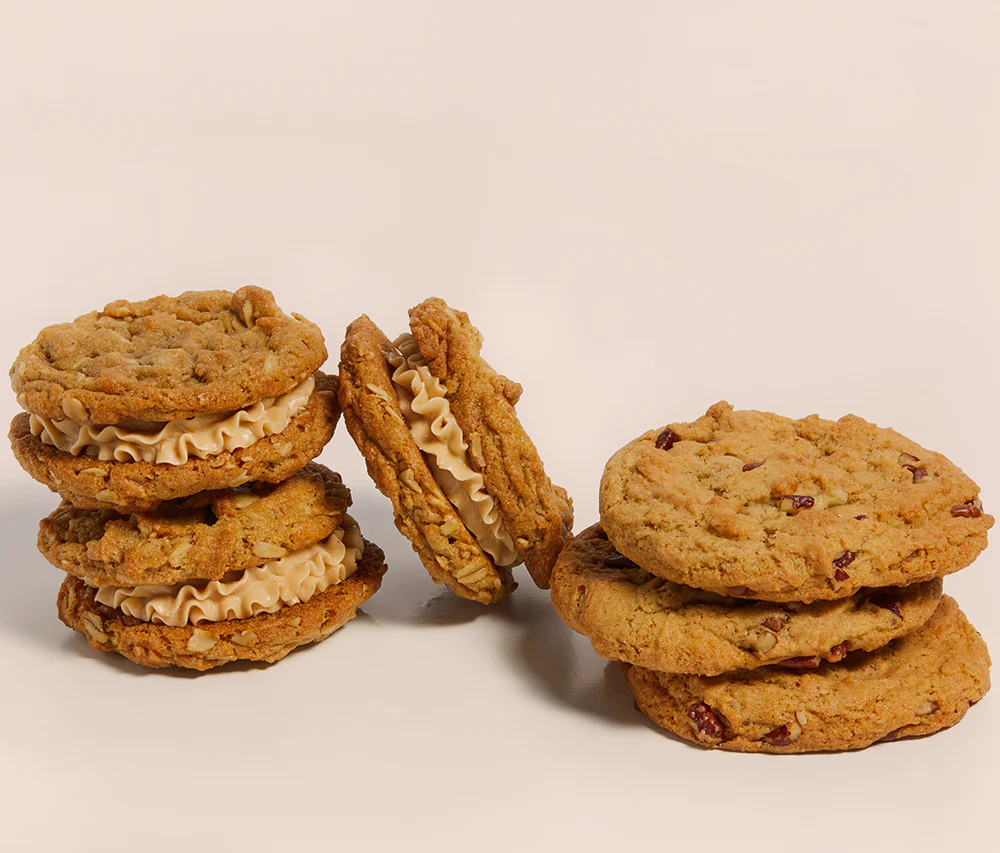 Sticky Fingers
4 Sticky Fingers
Founded in 2002 in Washington, DC, Sticky Fingers has always offered a wide range of tasty plant-based baked goods. You can head to its storefront to try its always-tasty cookie menu, or you can order its Cookie of the Month subscription package for year-long deliciousness.
Check it out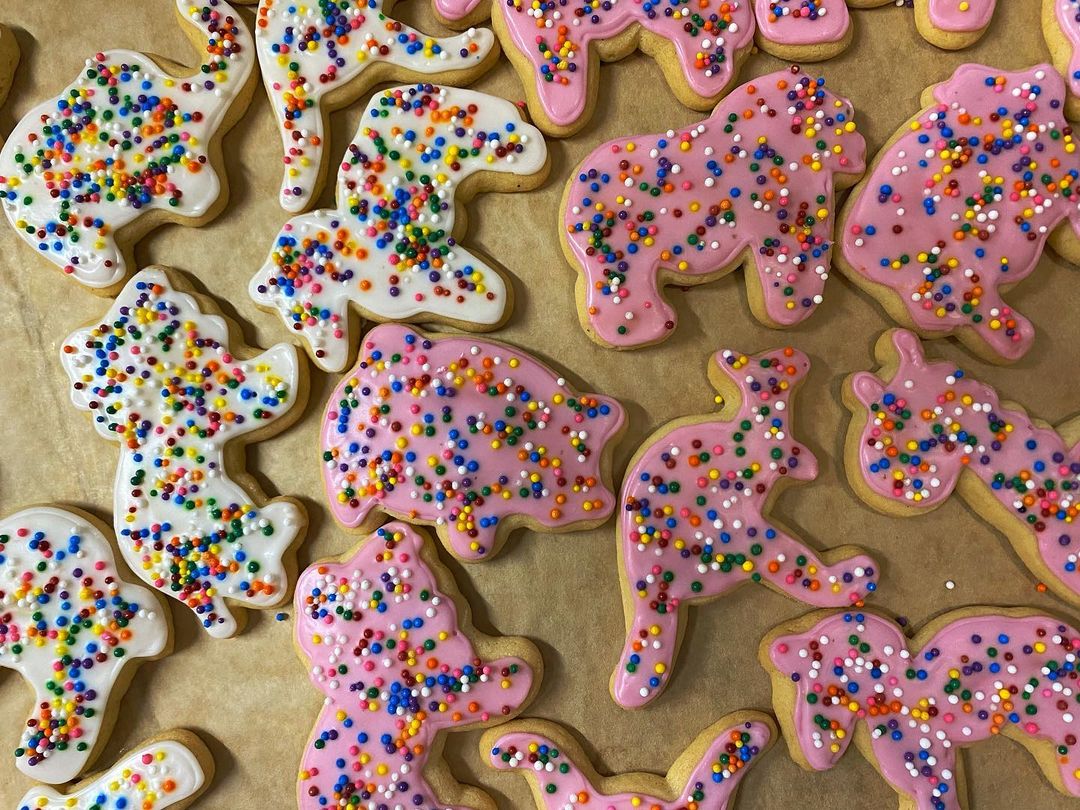 Shoofly Vegan Bakery
5 Shoofly Vegan Bakery
Portland, OR is known as one of the best places in the US for vegan food, so it's no surprise that you can also grab yourself some super tasty vegan baked goods there. Check out Shoofly Vegan Bakery on 11th Avenue for delicious treats, including cupcakes, muffins, and cookies.
Check it out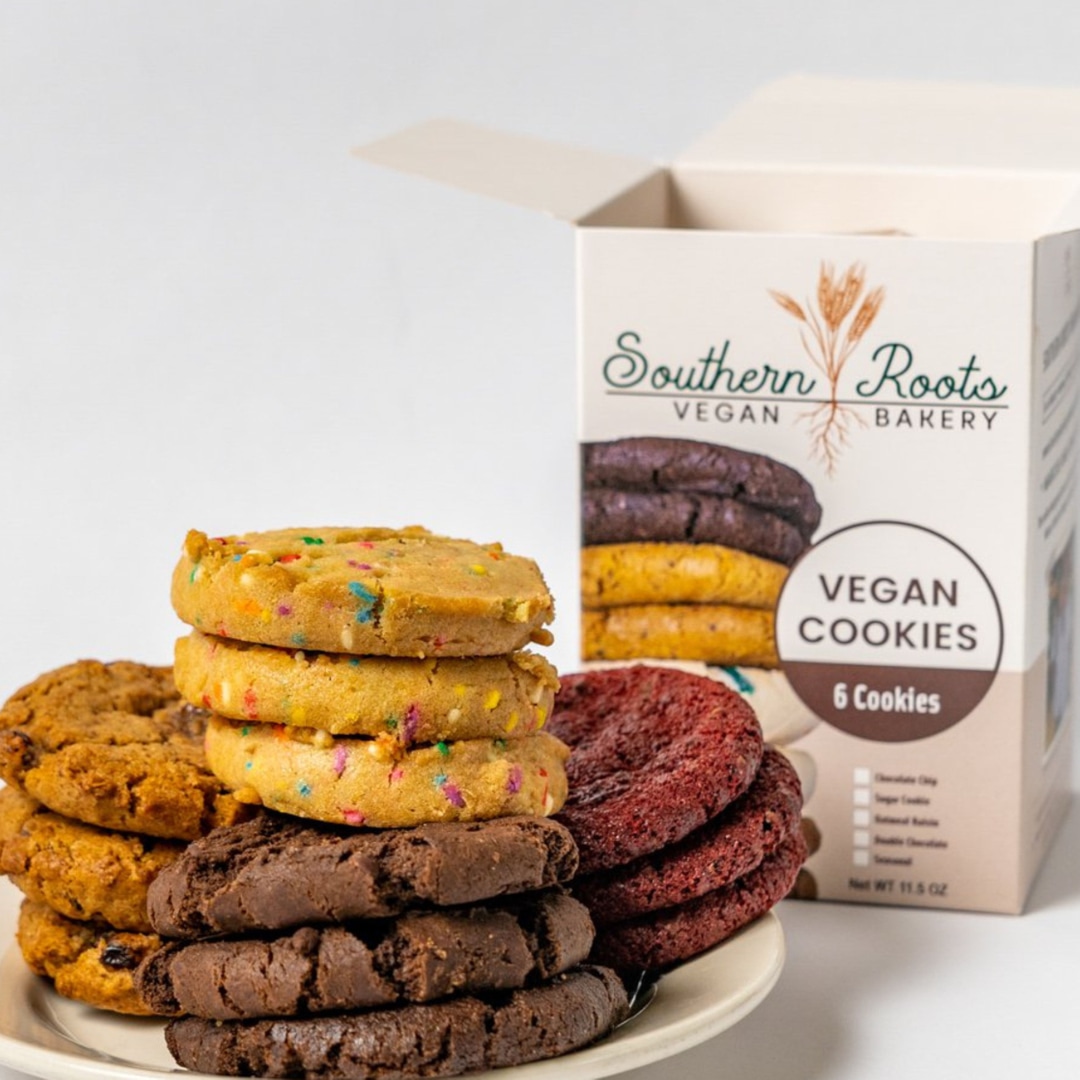 Southern Roots
6 Southern Roots
Based in San Antonio, TX, you can rely on Southern Roots for outstanding gourmet baked goods—all of which are totally vegan. If you're in town, try the bakery's tasty Chocolate Chip Cookies, Sugar Cookies, Oatmeal Raisin Cookies, and much more. You can also order online, too.
Check it out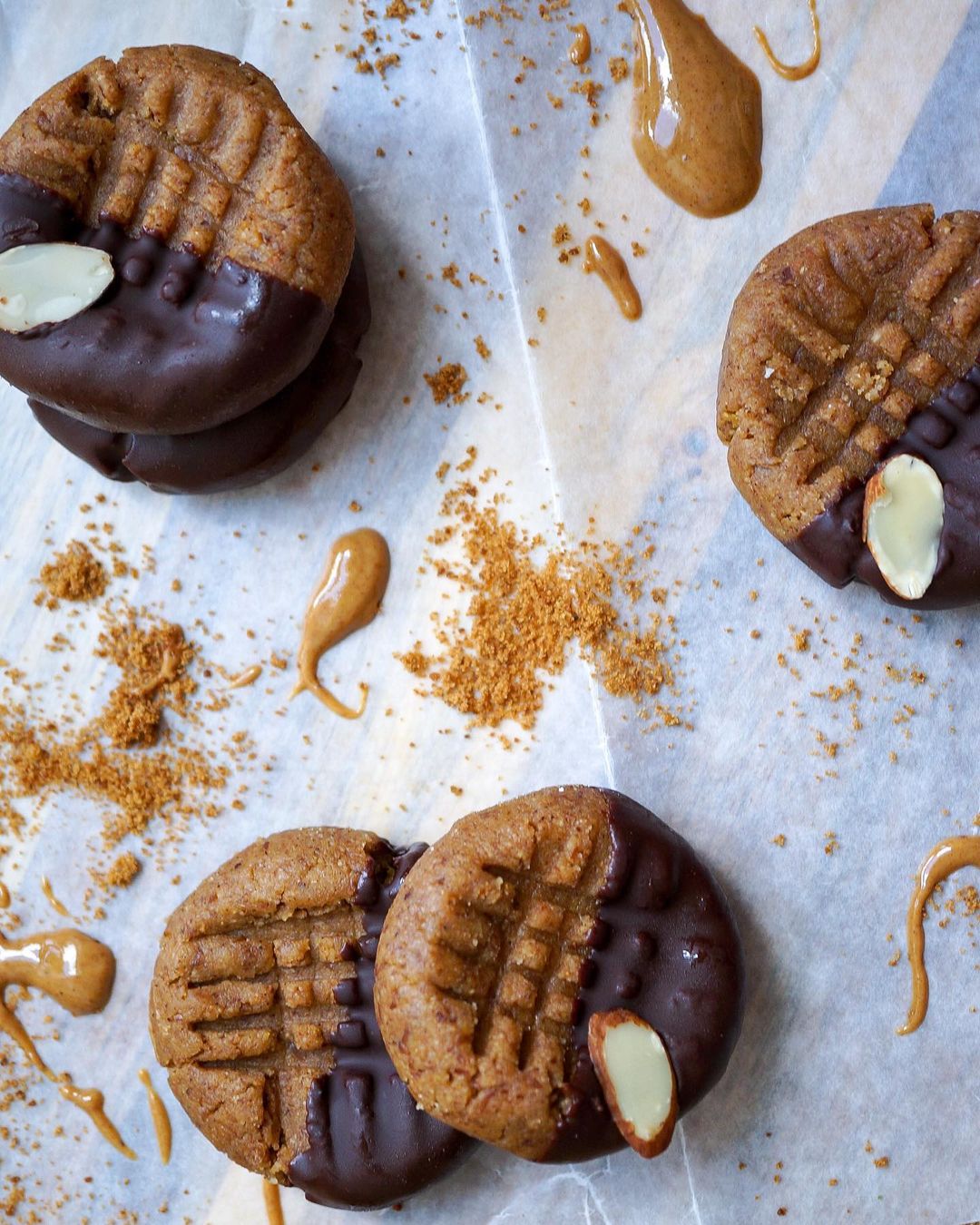 Raw Bites by Risa
7 Raw Bites by Risa
According to this Charlotte, NC-based bakery, it is possible for "nutrition and indulgence to coexist." And the proof is in the delicious range of donuts, cake slices, and cookies on offer. For a taste of nostalgia, try the Almond Nutter Butter Cookie.
Check it out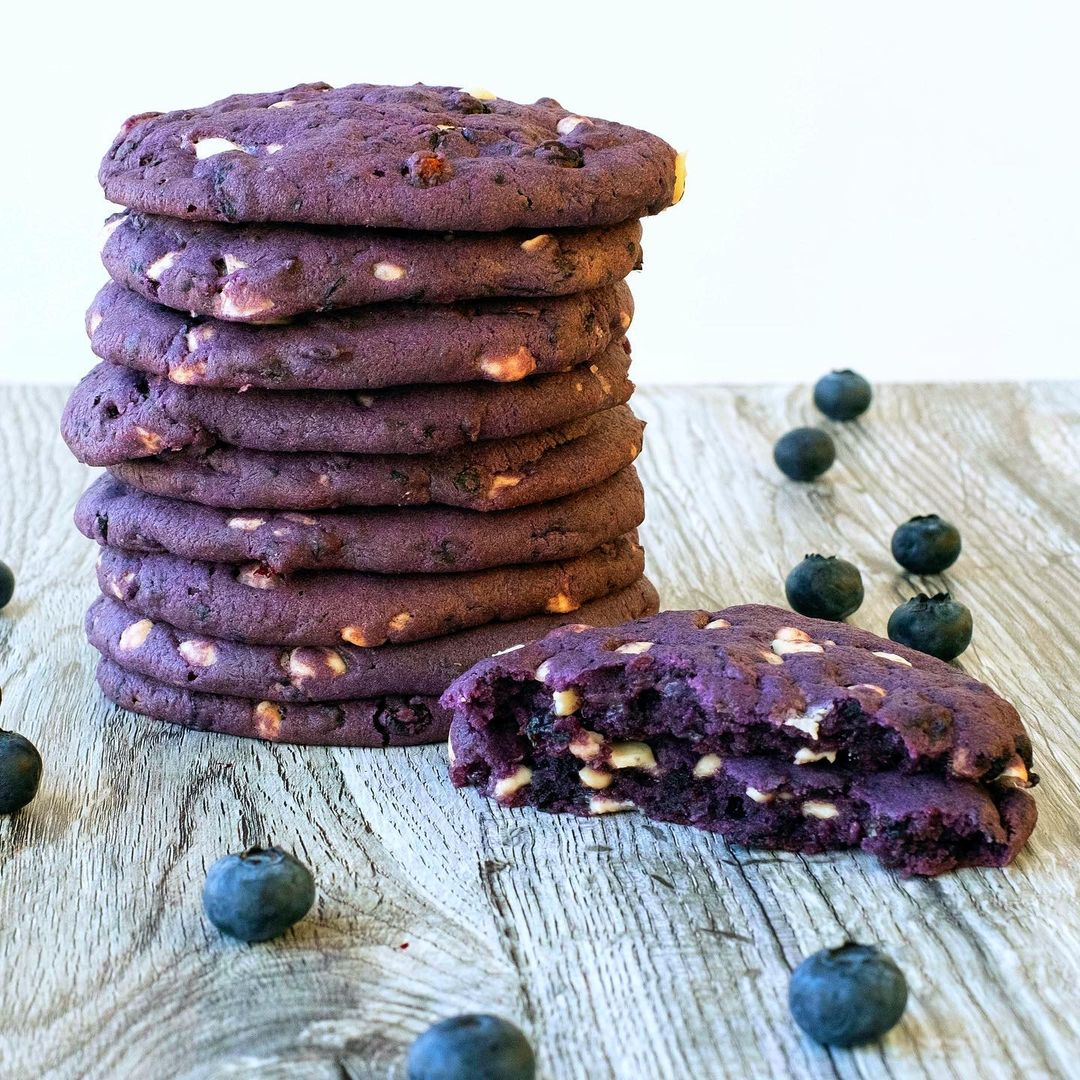 Vegan Treats
8 Vegan Treats
As the name suggests Vegan Treats is all about ethical baked goods, with zero animal products. Based in Bethlehem, PA, the bakery offers delicious cakes, cheesecakes, whoopie pies, cannoli, and, of course, cookies. Choose from cookie flavors like Chocolate Mint Chunk, Lemon Poppyseed, and Peanut Butter Surprise.
Check it out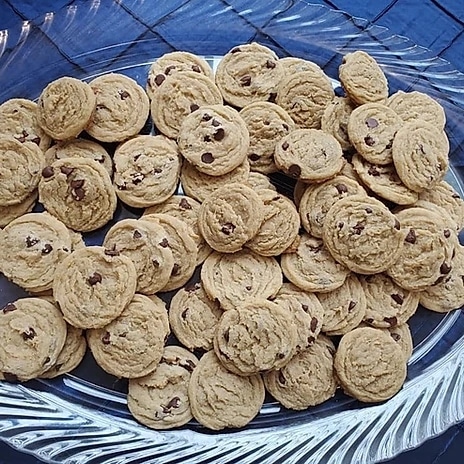 Shyah's Vegan Bakery
9 Shyah's Vegan Bakery
Located in Knightdale, NC, Shyah's Vegan Bakery offers a wealth of animal-free delights, including brownies, sweet pies, and donuts. But arguably some of the tastiest treats on offer are its cookies. Try flavors like Peanut Butter, Oatmeal Raisin, and Chocolate Chip.
Check it out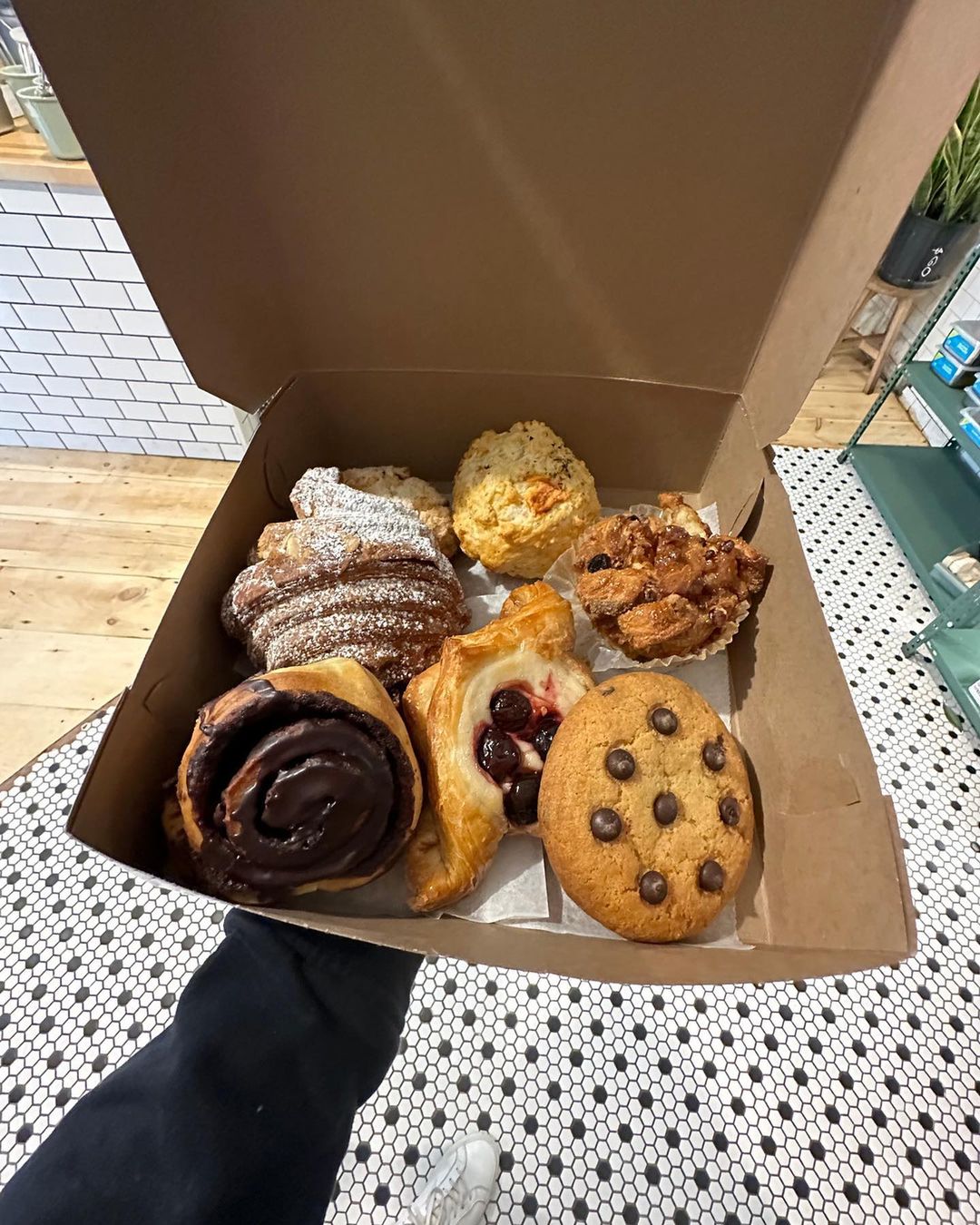 Clementine Bakery
10 Clementine Bakery
New York's Clementine Bakery specializes in local, sustainably sourced, inclusive, vegan food. You can find many delicious baked foods on the menu, including cakes, cupcakes, and pies, but the cookies are also a must-try.
Check it out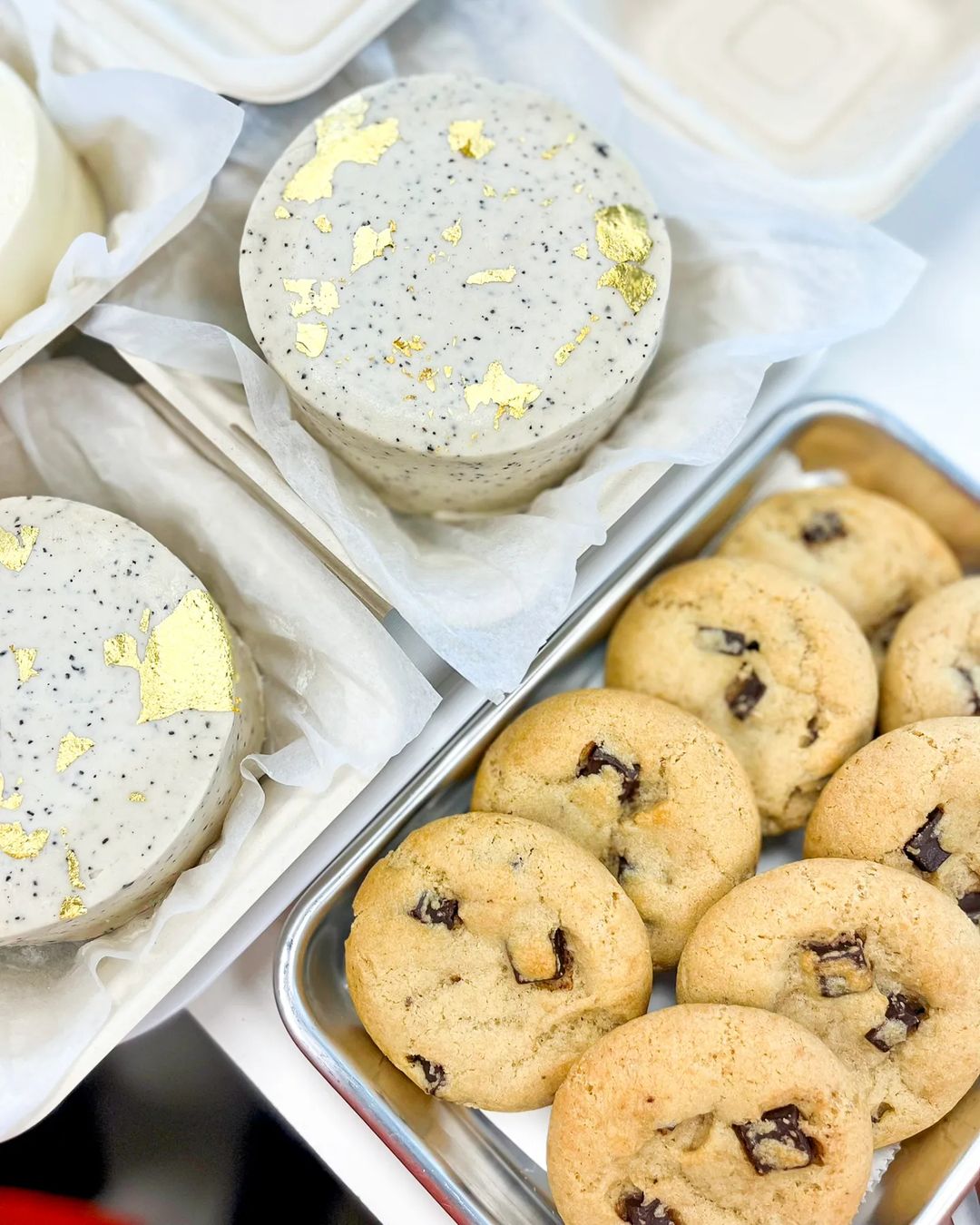 V Taste Cakes
11 V Taste Cakes
Tucker, GA is home to V Taste Cakes, which, as the name suggests, is known for its deliciously indulgent animal-free cakes. But like all great bakeries, it has an ultra-tasty cookie range, too. You can't go wrong with its Maple Brown Sugar Cookies, for example, or Chocolate Chunk.
Check it out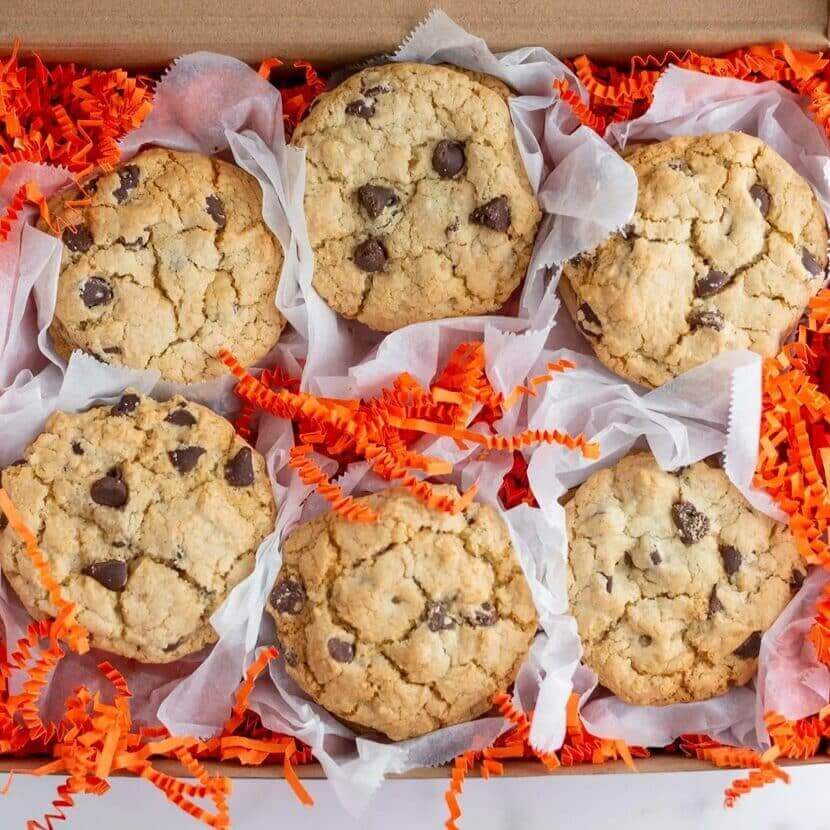 Karma Baker
12 Karma Baker
For unique and creative gluten-free, vegan cookie flavors, check out Karma Baker. The Westlake Village, CA bakery has a cookie for every taste and occasion, including macarons, sandwich cookies, and festive gingerbread. If you're sharing (or you just have a big appetite), check out its boxed options.
Check it out
Crust
13 Crust
In Philadelphia, PA's Manayunk neighborhood, there's Crust, a woman-owned and operated bakery that makes everything with high-quality, vegan, and natural ingredients. It's hard to pick from the brand's delicious assortment of baked goods, but a jumbo cookie is hard to beat.
Check it out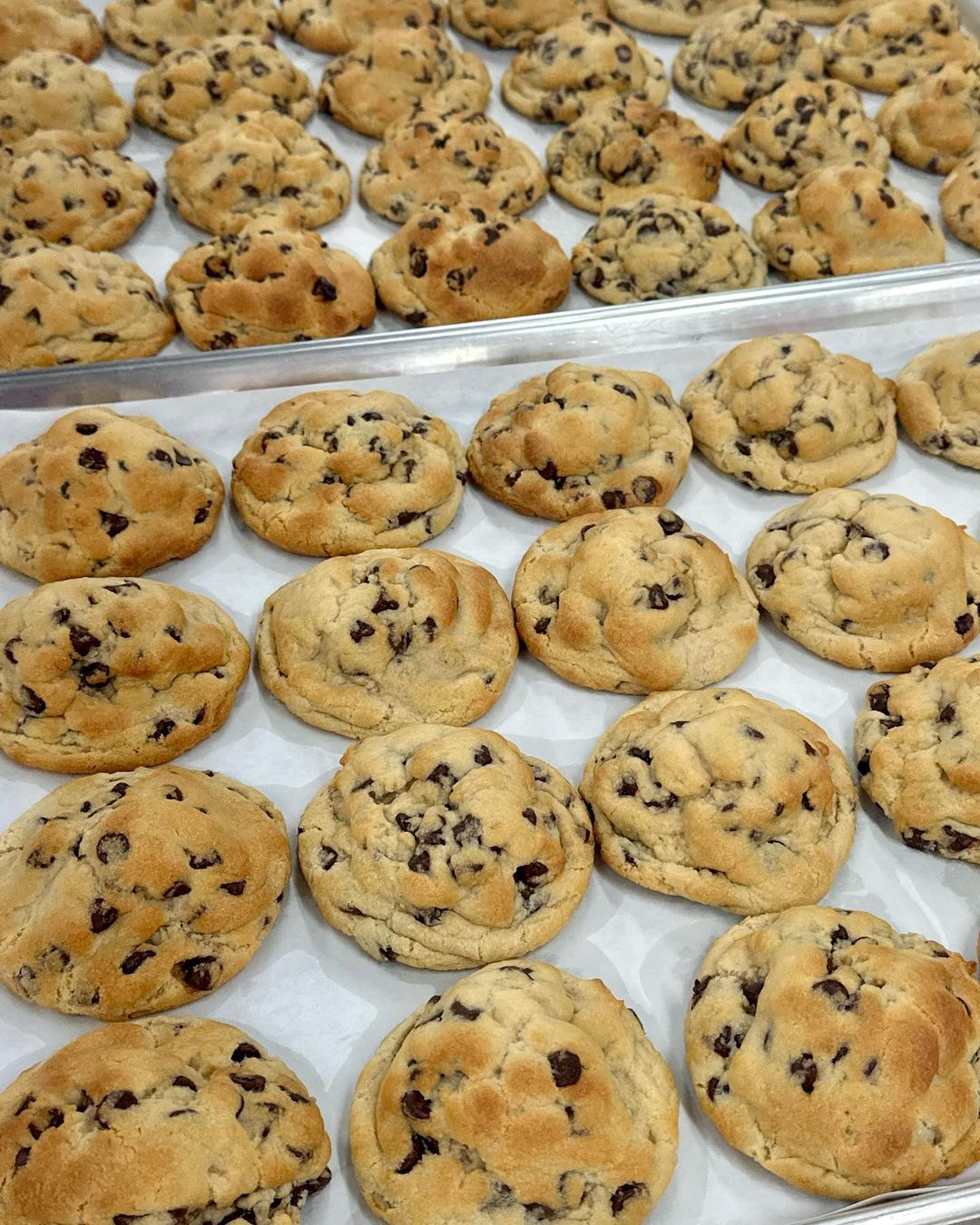 Cookies by MK
14 Cookies by MK
This online vegan bakery, which was founded by Mary-Kate of Six Vegan Sisters, specializes in cookies. Really big cookies. They're soft and doughy in the middle, crispy on the outside, and come in a range of delicious flavors, including S'mores, Snickerdoodle, and Triple Chocolate.
Check it out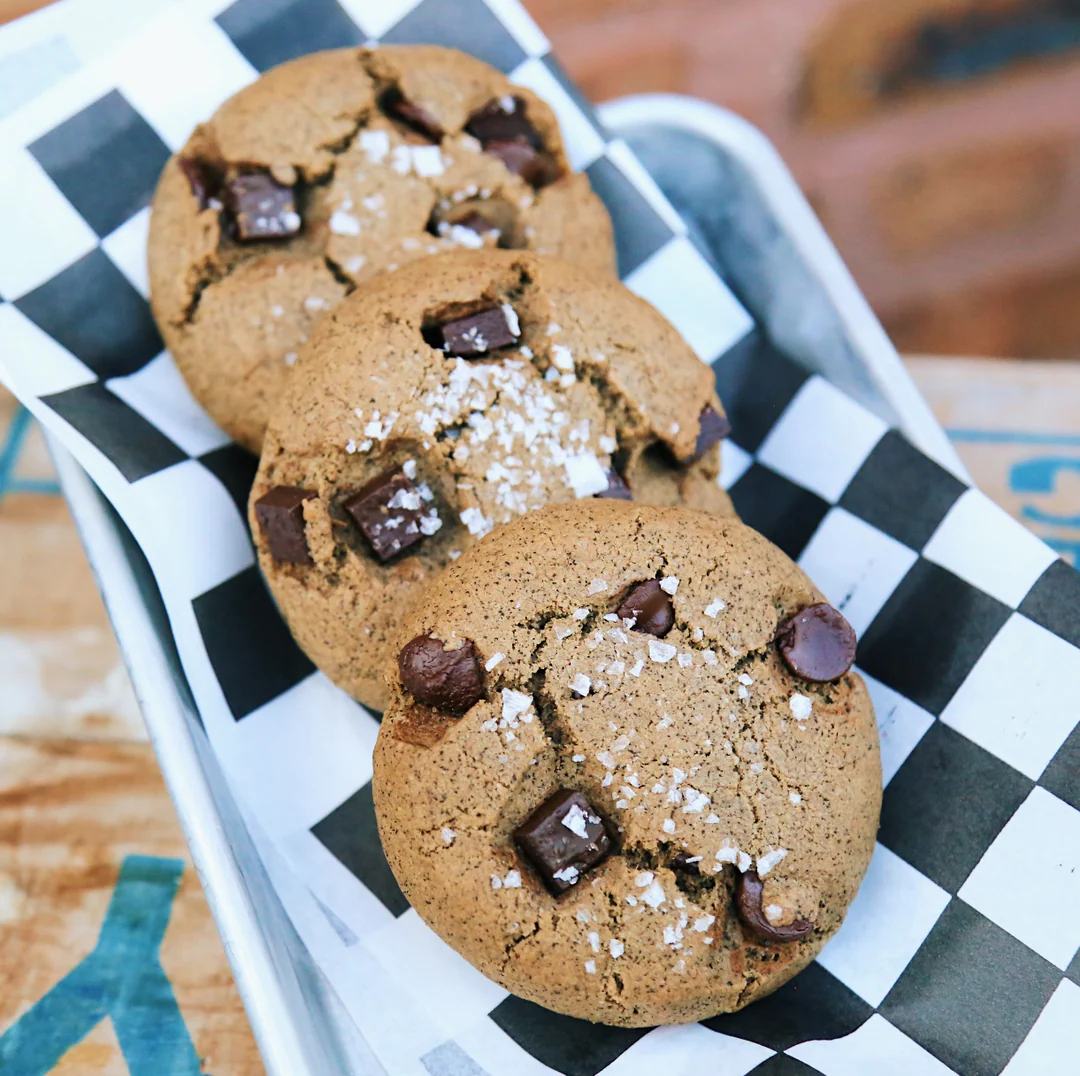 Foxship Bakery
15 Foxship Bakery
Chicago, IL-based Foxship Bakery operates exclusively online, so don't worry if you're not in the area, because it ships its tasty vegan goods nationwide. Cookie options include Quarter Pounder Vegan Espresso Chocolate Chunk Cookies and even cookie cakes (but note these are for pick up only).
Check it out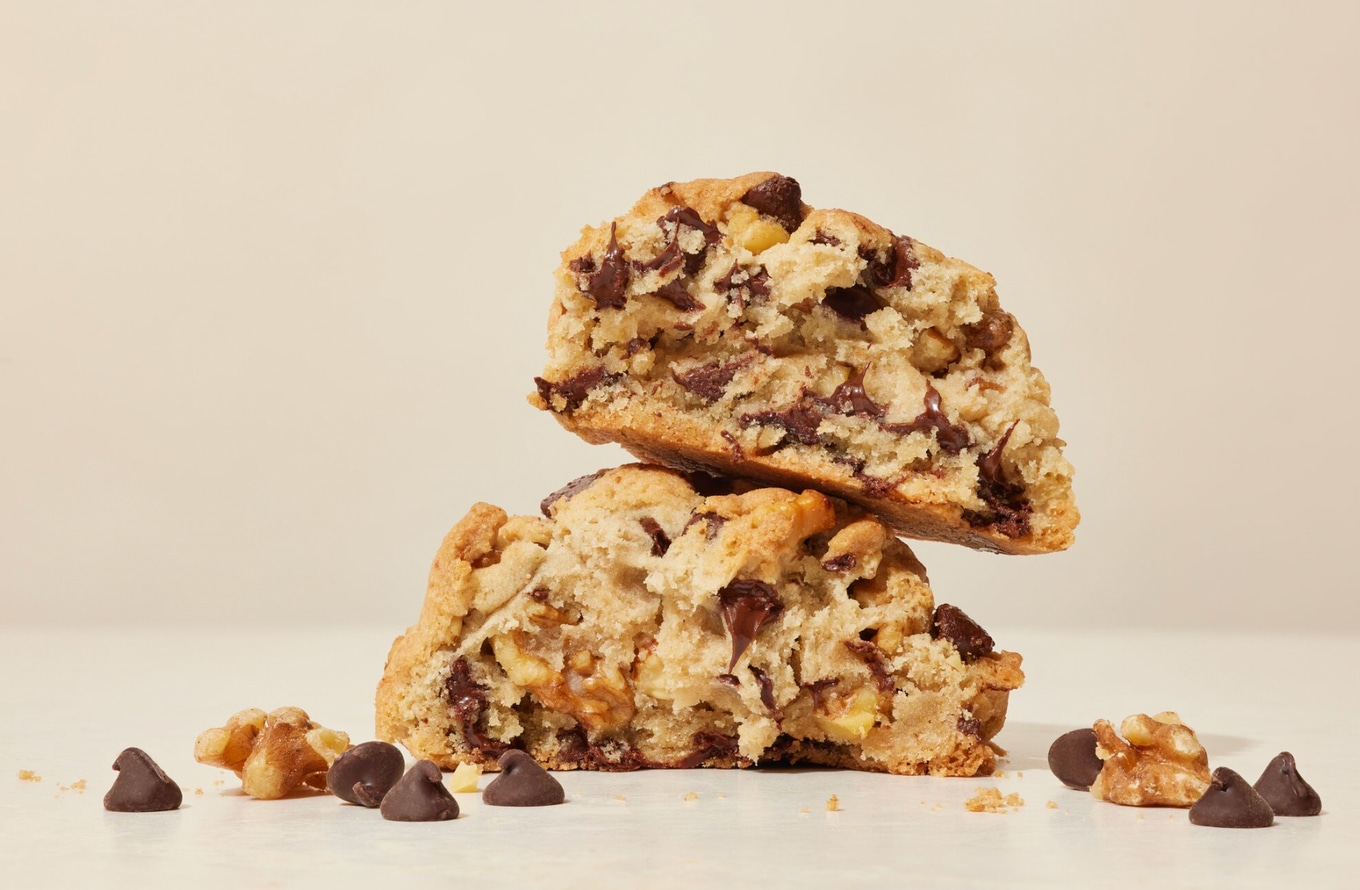 Levain Bakery
16 Levain Bakery
Iconic New York City bakery Levain Bakery isn't vegan, but back in March, it launched its first-ever vegan cookie. The Chocolate Chip Walnut cookie is also gluten-free and features creamy butter, cashews, walnuts, and vegan chocolate chips. If you can't visit New York (or one of the bakery's locations in Boston, Chicago, or Washington, DC), then this cookie is also available for shipping nationwide.
Check it out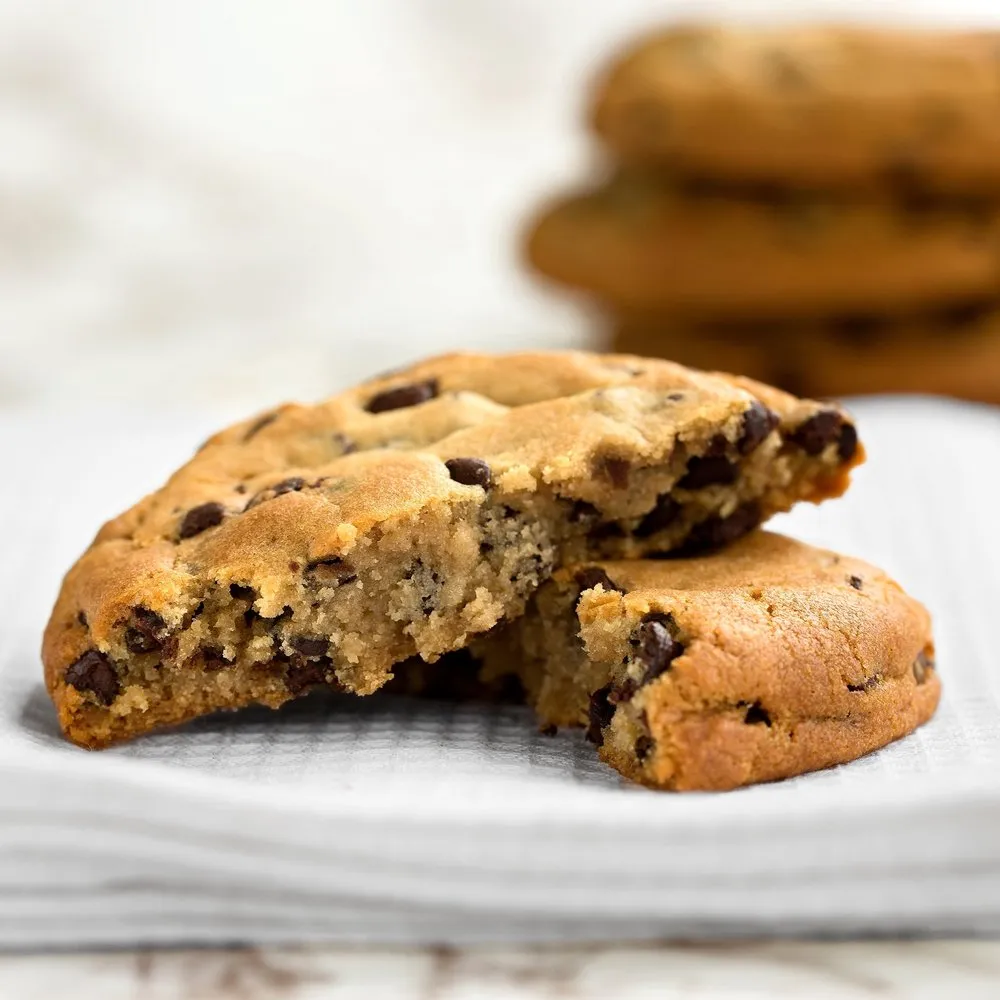 Cinnaholic
17 Cinnaholic
Cinnaholic isn't just about cinnamon rolls (although those are delicious and vegan). You can also get your hands on tasty, animal-free cookies, cookie dough, and cookie cakes from the popular bakery chain.
Check it out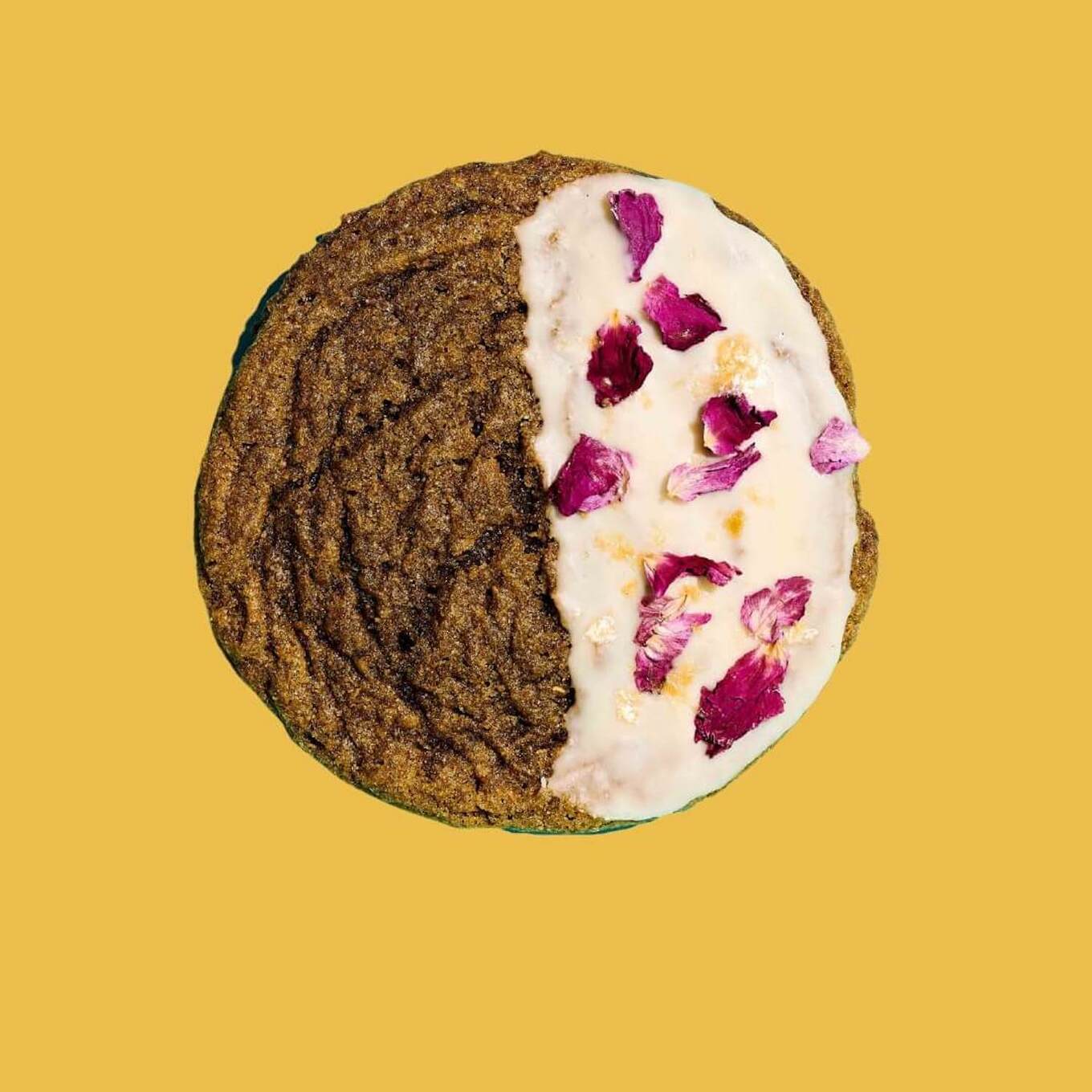 One Fresh Cookie Co
18 One Fresh Cookie Co.
This Los Angeles pop-up is not to be missed. It specializes in vegan cookies in a range of creative, mouthwatering flavors, which change regularly. Right now, you can order flavors like Churro, Spill the (Matcha) Tea, and That Espresso Life. Don't walk, run.
Check it out
Here at VegNews, we live and breathe the vegan lifestyle, and only recommend products we feel make our lives amazing. Occasionally, articles may include shopping links where we might earn a small commission. In no way does this effect the editorial integrity of VegNews.