It's salty, fishy, and the go-to for adding that addictive umami element to dishes like pad Thai, stir-fries, ramen, marinades, and more, but is there any way to make fish sauce vegan? We'll cut to the chase: it's a big yes.
It turns out, there are a few different ways to replicate the signature deep flavor of fish sauce using only plant-based ingredients. But if you don't want to make it, you can also buy it, too. Here, we've gathered some of the best vegan fish sauce brands on the market. But first, what actually is fish sauce? And how do you make it vegan?
What is fish sauce?
It seems like an obvious answer to an obvious question, but fish sauce is, of course, made with fish. But that said, there is also a little more complexity to it. To get that deep, salty, sweet, pungent flavor, the fish must be fermented for at least a few months. In some instances, it's fermented for up to two years.
"Small fish like anchovies are coated in salt and packed in large barrels to hang out," explains Bon Appétit. "The natural bacterias start to break down the fish, producing a briny, fishy, savory liquid. That, friends, is fish sauce."
Fish sauce can be used in many different dishes to add more depth of flavor, but it's particularly popular in Southeast Asian cuisine. According to The Spruce Eats, in Thailand, it's a common table condiment, and it's not unusual for people to apply it liberally to their food after it's been served, just like salt and pepper.
What is vegan fish sauce made from?
The key ingredient in fish sauce may be fermented fish, but there are ways to replicate it without using animal ingredients. Often, recipes are made with seaweed to get that distinct seafood flavor. Dried shiitake mushrooms can add an element of earthiness, and, salt, of course, is a must.
How to make vegan fish sauce
There are a number of recipes available to guide you through the process of making vegan fish sauce. There's this one from Minimalist Baker, for example, which uses sea salt, shiitake mushrooms, dulse seaweed, chickpea miso, and tamari. Or this one from The Foodie Takes Flight simply uses coconut sugar, sea salt, lime juice, and red chili.
When you've made your vegan fish sauce, one of the most popular ways to use it is in Pad Thai. Follow this recipe for a sweet, savory, saucy, and satisfying pad Thai, featuring vegan fish sauce and crispy pan-fried tofu.
Vegan fish sauce brands
If you don't have a lot of time on your hands, or you'd simply rather buy fish sauce than make it, it is possible to find vegan versions of fish sauce online or on store shelves. Here, we've gathered a few of the best brands on the market, in no particular order.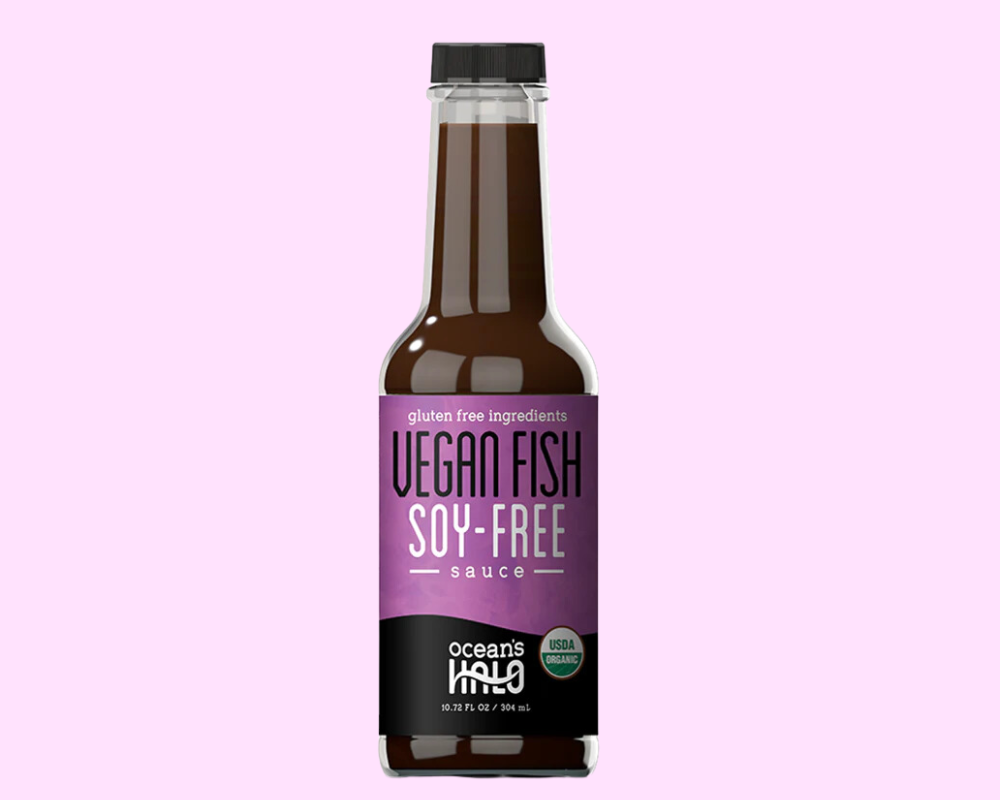 1 Ocean's Halo
For fishy snacks and sauces without, well, the fish, Ocean's Halo is one of the best brands to check out. It offers a range of seaweed-based snacks, as well as vegan broth, dressings, marinades, and, of course, its own Vegan Fish Sauce. Its kelp-based recipe is totally soy-free, organic, and gluten-free.
Get it here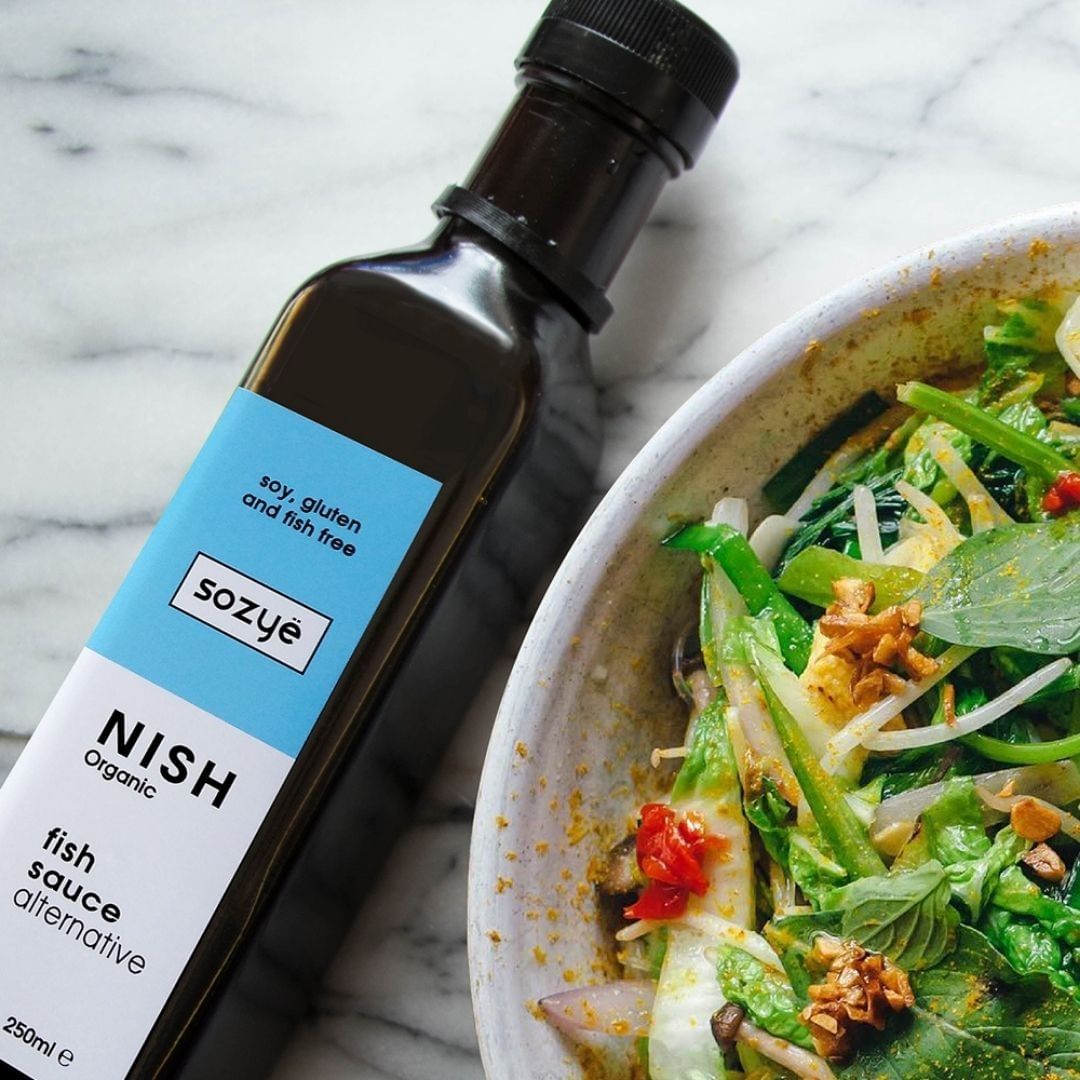 Sozyë
2 Sozyë
British brand Sozyë was founded by Jacob Thundil, who is also the brains behind the popular coconut water brand Cocofina. During lockdown in 2020, he decided to use Scottish seaweed as a soya replacement in sauces and created three different organic, soy-free products: Noya (a soya sauce alternative), Oyster (an oyster sauce alternative), and Nish (a fish sauce alternative). According to Sozyë, Nish is brewed in the UK using sustainable seaweed to "capture the taste of the sea."
get it here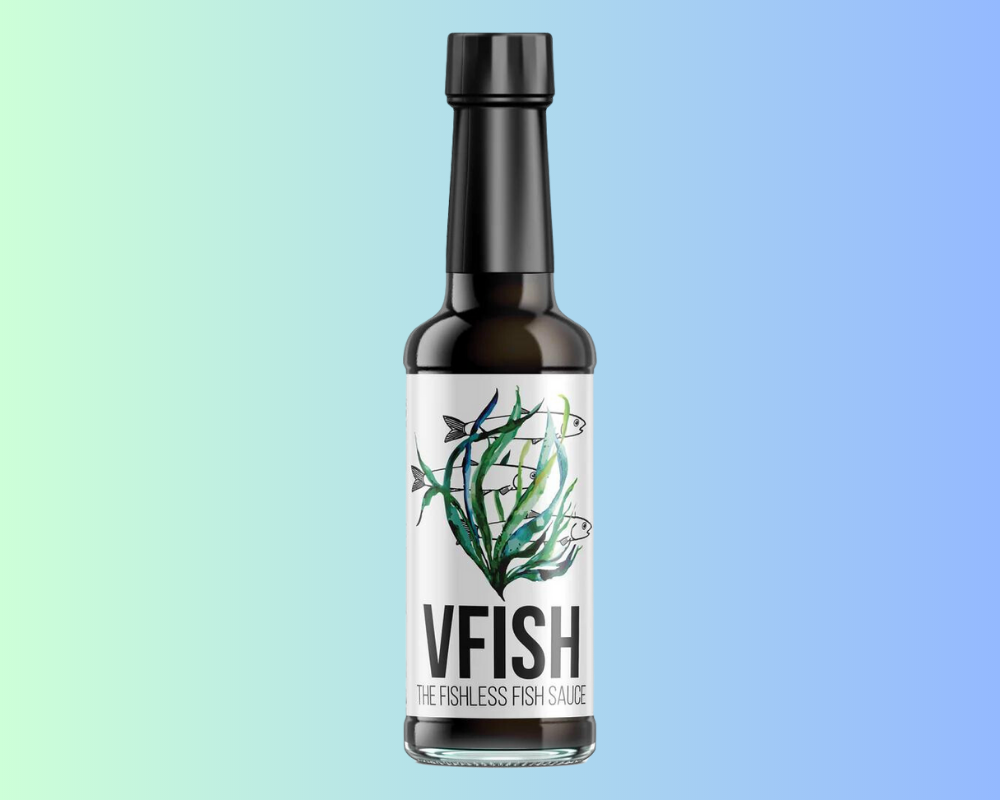 Chilli Mash Company
3 Chilli Mash Company
The Chilli Mash Company is best known for, you guessed it, chili mash. But it also includes several other condiments and sauces, including Reaper Hot Sauce, Habanero Chilli Jam, and non-chili related products, like banana jam and Vfish, a totally vegan fish sauce alternative, which is made with two types of seaweed.
get it here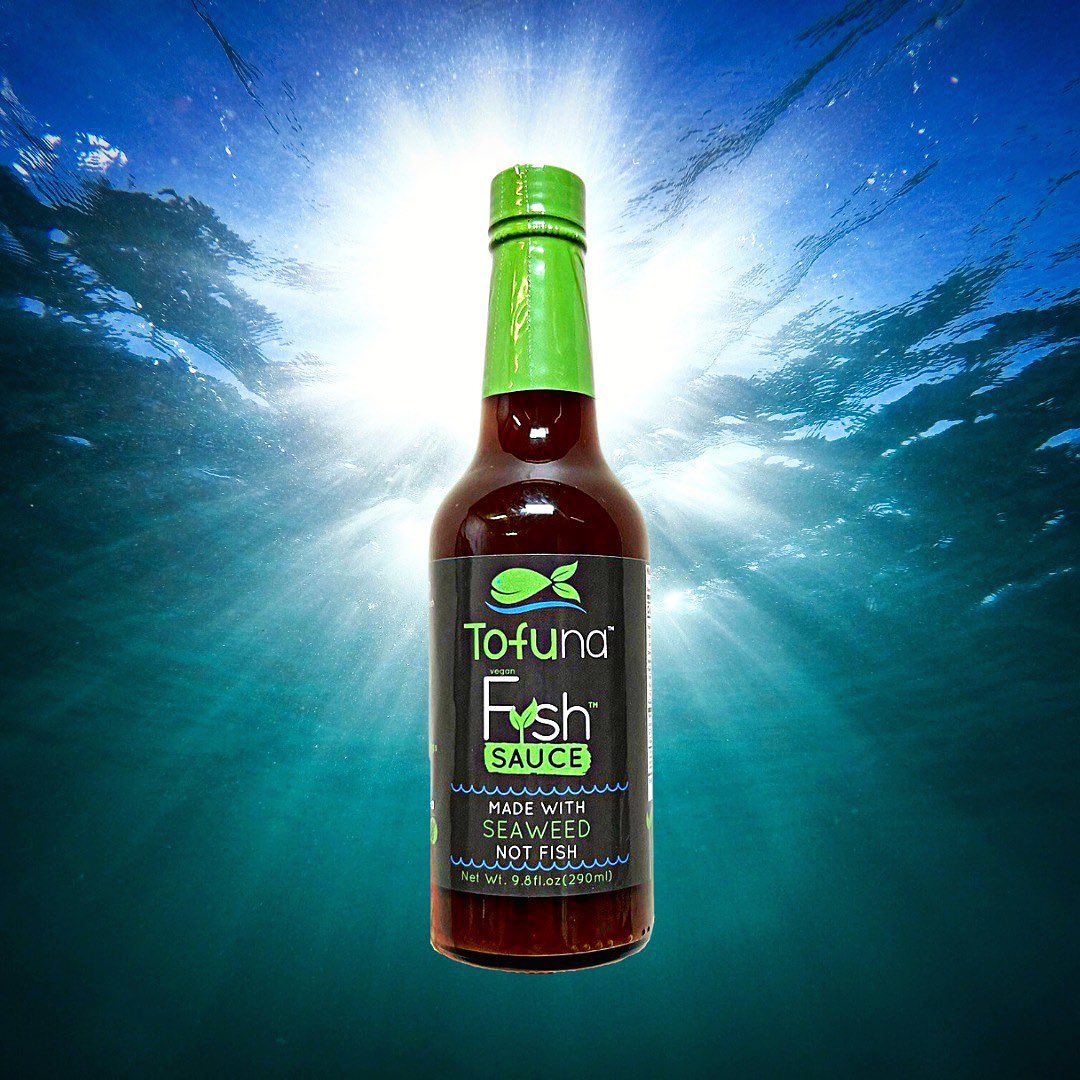 Earthly Gourmet
4 Earthly Gourmet
Based in Portland, OR, Earthly Gourmet is on a mission to make vegan foods more accessible in the Pacific Northwest. Its popular range of products includes Tofuna Fysh sauce, which is a vegan fish sauce made with ingredients like seaweed, tamari, horseradish, and pineapple juice.
get it here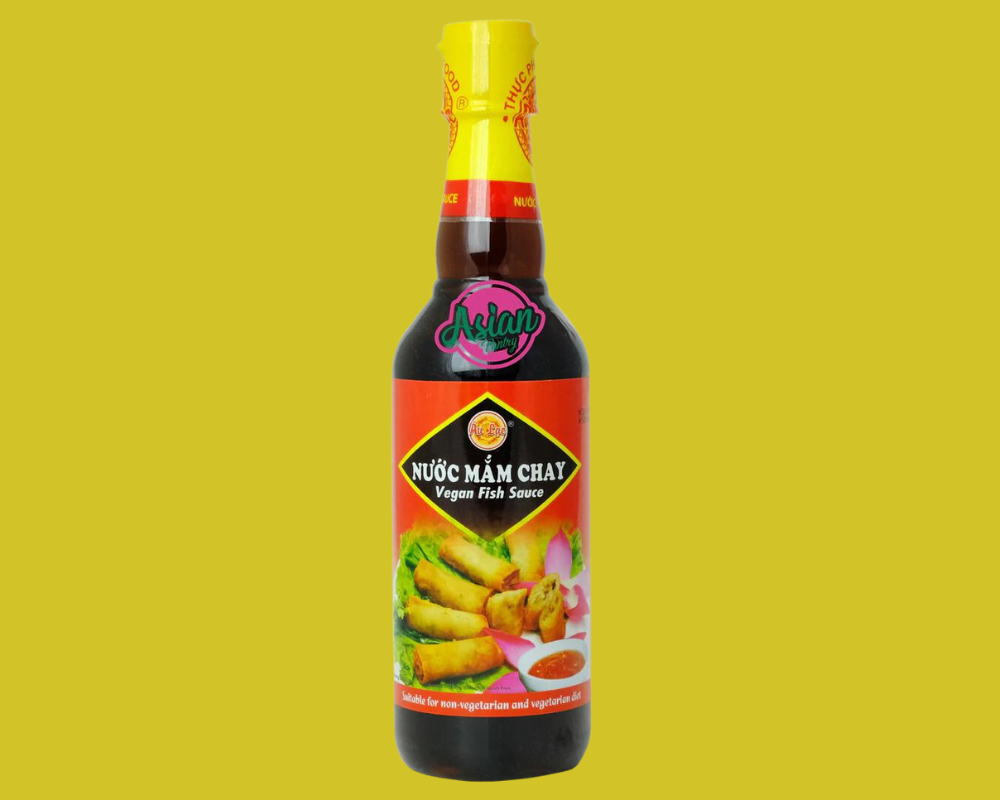 5 Au Lac
For authentic Southeast Asian vegan fish sauce, check out Au Lac, which is one of the leading manufacturers of vegan food in Vietnam. Made with just three ingredients, soybeans, water, and salt, this sauce will add that delicious and highly sought-after umami element to any dish.
get it here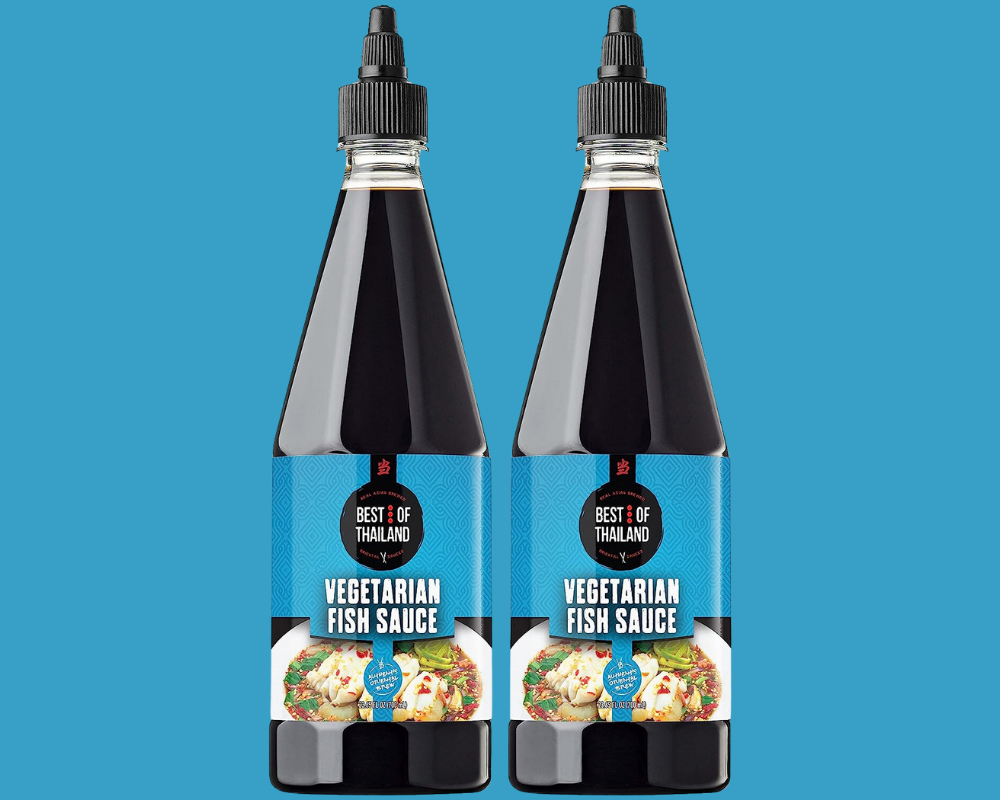 6 Best of Thailand
For depth of flavor, Best of Thailand's vegetarian fish sauce is one of the best condiments you can have on hand. The game-changer ingredient is fermented soybeans, which are combined with seaweed to get that authentic and deliciously fishy taste.
get it here
For more on vegan sauce, read:
Here at VegNews, we live and breathe the vegan lifestyle, and only recommend products we feel make our lives amazing. Occasionally, articles may include shopping links where we might earn a small commission. In no way does this effect the editorial integrity of VegNews.