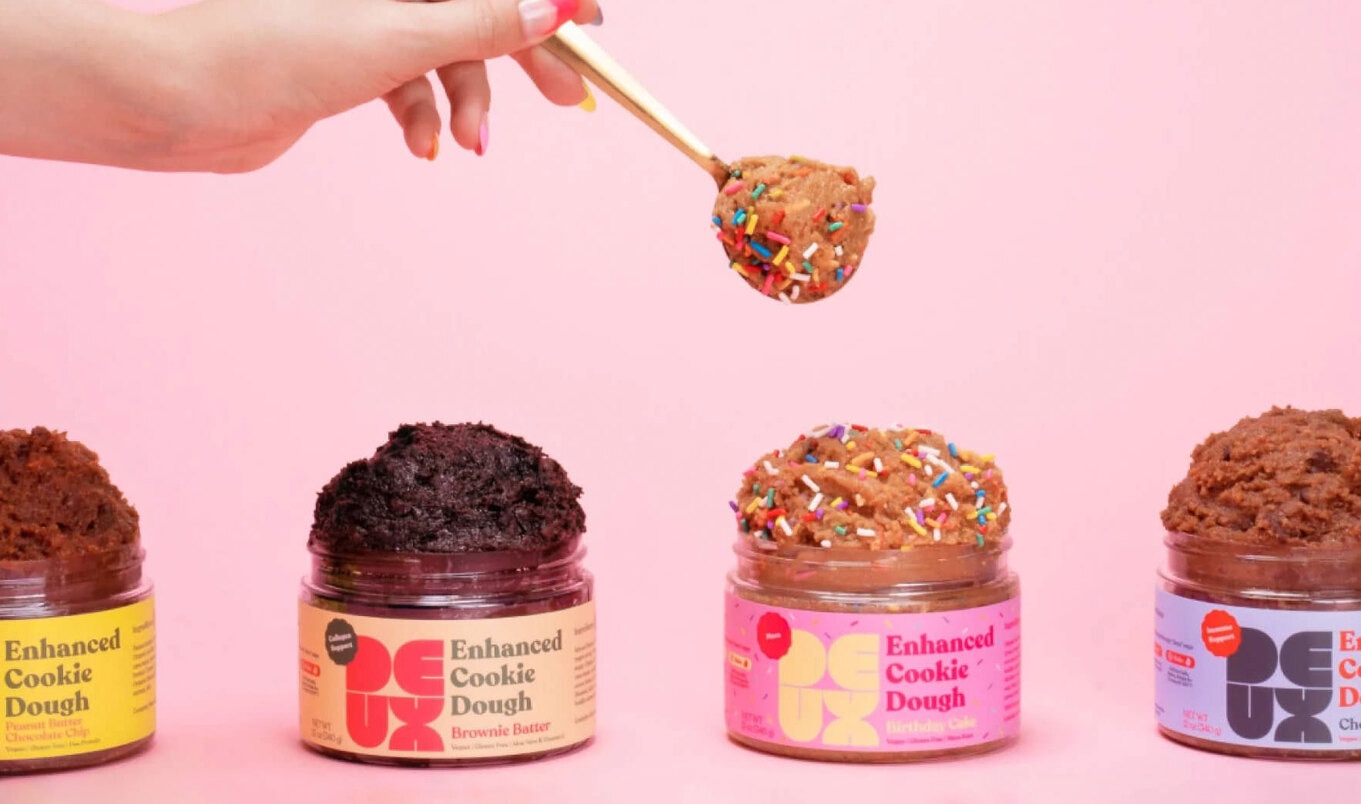 From non-dairy ice cream to meatless chicken tenders, America's favorite store has a plethora of options for vegans.
July 9, 2023
---
Already a one-stop shop for consumers, Target is quickly becoming a vegan haven thanks to a surprising number of cruelty-free products. In fact, the freezer section proudly displays a "Plant-Based Protein" sign above a case packed with brands such as Gardein, Beyond Meat, and Sweet Earth Foods. This budget-friendly store makes vegan living simple with its frequent sales and abundance of options, further proving veganism's place in the mainstream. So, grab your red shopping cart (and this list!) to make sure you don't miss any amazing vegan finds at Target.
Is Target expanding its vegan offerings?
Yes. That can be said with certainty. Earlier this year, Tabitha Brown launched a 34-product line with Target that literally flew off shelves. They may be sold out for now, but the multi-hyphenate has teased that the entire line (sausages, burgers, meals, sauces, and more) is set to return in 2024.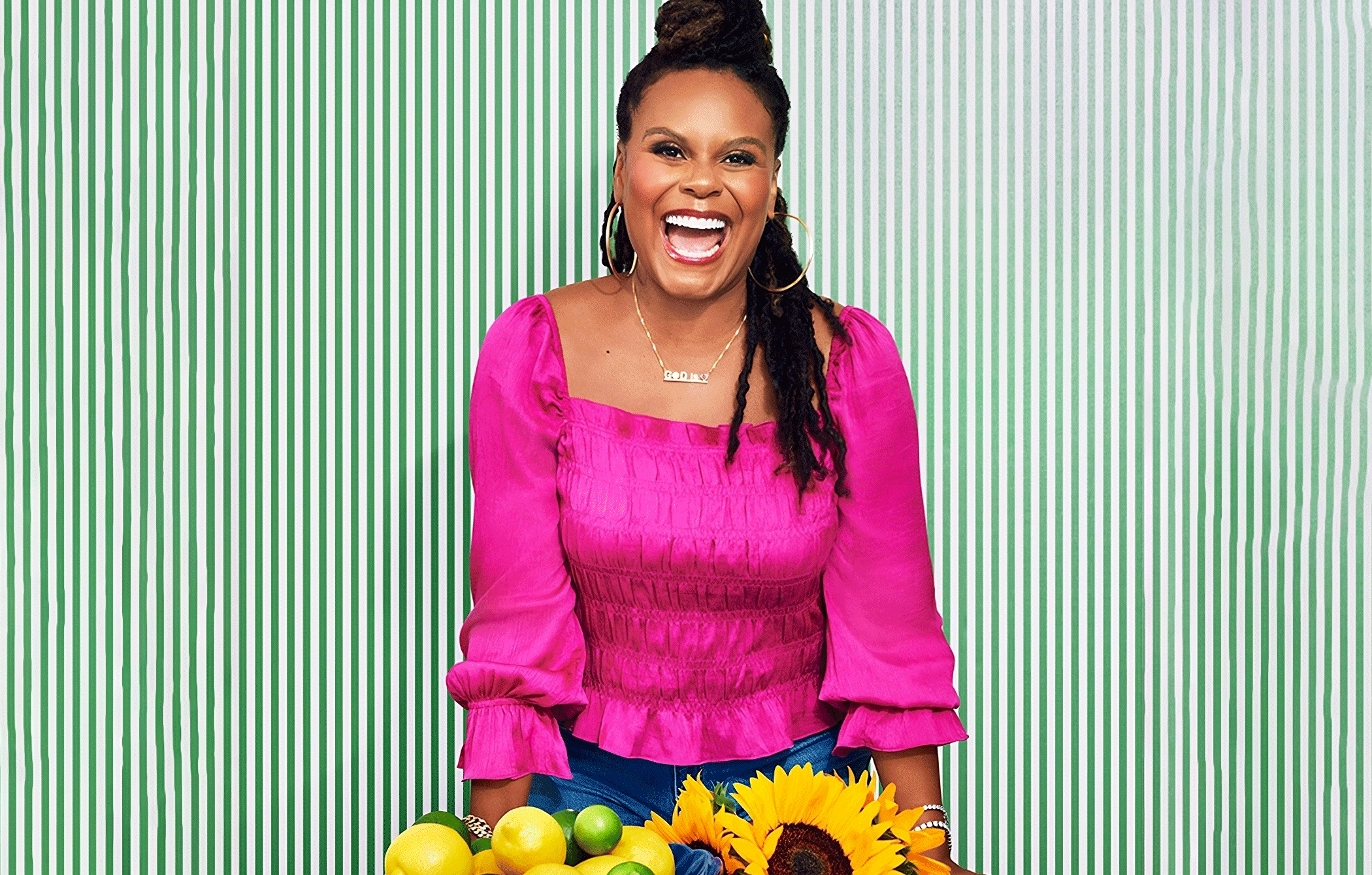 Target
In 2021, the megastore also added its own vegan line called Good & Gather Plant Based, featuring over 30 products for under $5 each. The 30 plant-based products spanned across 10 categories such as meat alternatives, plant-based dips, spreads, creamers, salad dressings, and more. Rick Gomez, Executive Vice President and Chief Food and Beverage Officer at Target, told VegNews, "Guest demand for plant-based offerings is incredibly high and continues to grow. By adding Good & Gather Plant Based to our curated assortment of plant-based offerings, we're giving guests more of what they want and making it easy for them to discover the joy of food every day."
What's vegan at Target?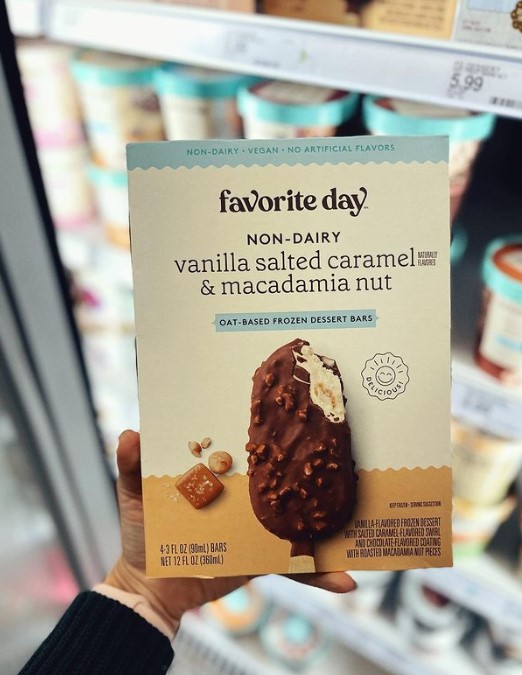 Sarah McLaughlin
1Favorite Day Ice Cream Bars
This Target line carries many dairy-free options. Look out for these salted caramel and macadamia nut bars as well as the peanut butter variety.
Find it here
2Frozen Vegan Falafel With Tahini Sauce
Whether you enjoy this frozen vegan falafel as a quick snack, a delightful appetizer, or a satisfying main course, it's a versatile and nutritious option. Packed with plant-based protein and fiber, these falafels keep us fueled throughout the day.
Find it here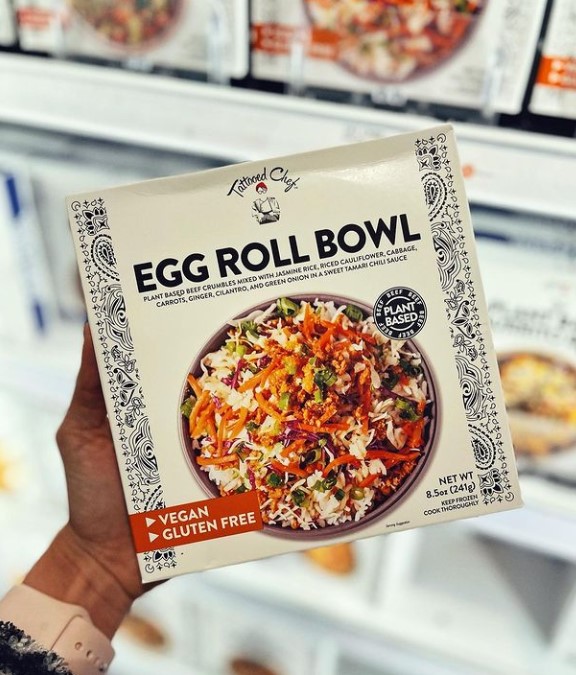 Sarah McLaughlin
3 Tattooed Chef Foods Meals
Scan the freezer section at your local Target for a plethora of vegan frozen meals from this brand. A few of our favorites? This egg roll bowl, the Spicy Thai bowl, Veggie Hemp Bowl, and the line's frozen pizzas.
Find it here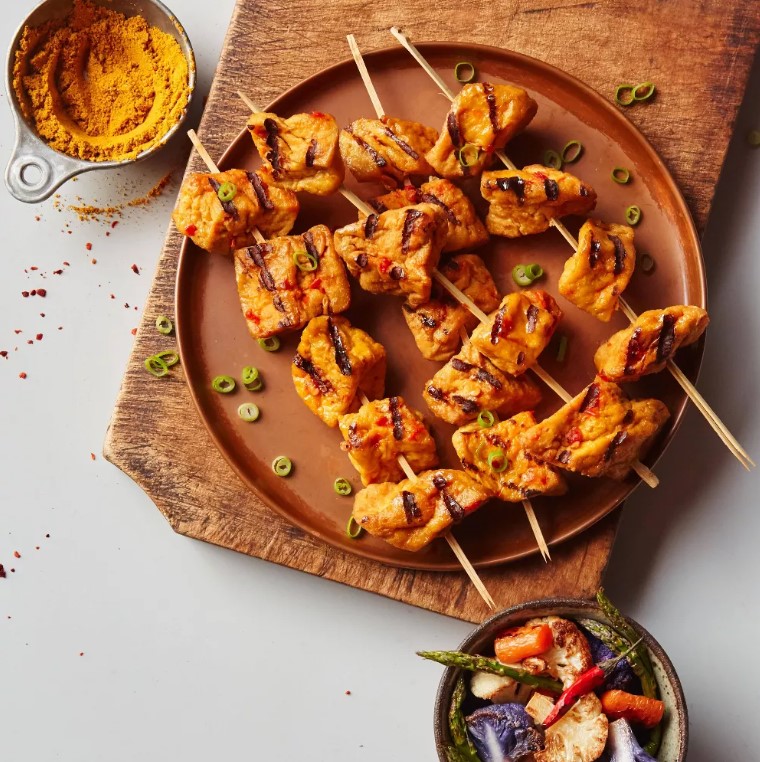 Target
4 Hodo Curry Nuggets
These nuggets boast a perfect balance of texture and taste, with a golden-brown, crispy exterior and a tender, melt-in-your-mouth center. Seasoned with a harmonious blend of herbs and spices, each bite delivers a burst of umami goodness that will leave your taste buds dancing with delight.
Find it here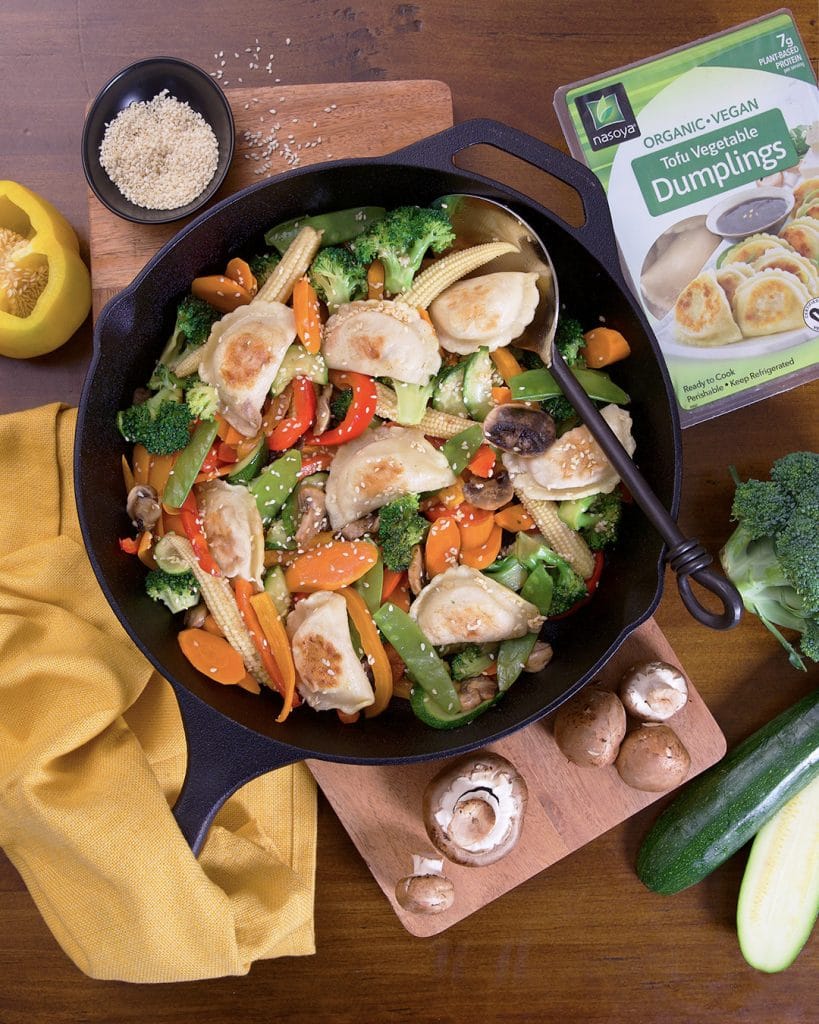 Nasoya
5Nasoya Vegan Thai Basil Vegetable Dumplings
These delectable dumplings are filled with a fragrant blend of Thai basil, colorful vegetables, and aromatic spices, creating a mouthwatering combination that will transport your taste buds to the streets of Thailand.
Find it here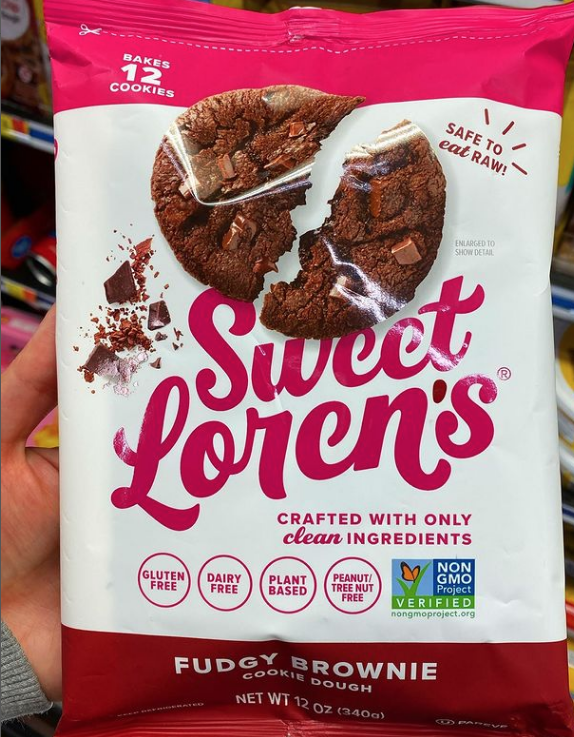 6 Place-and-Bake Sweet Loren's Cookie Dough
When a craving for fresh baked cookies hits, these place-and-bake sugar and fudgy brownie cookie dough chunks are great to have on hand. Stash a few in your fridge for emergency cookie cravings.
Find it here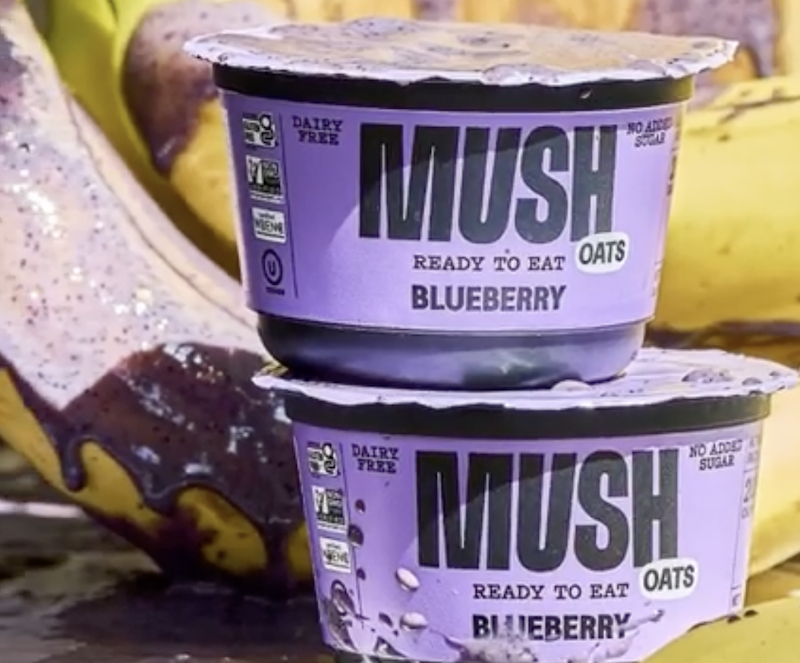 MUSH
7 MUSH Ready-to-Eat Oats
Bursting with juicy blueberries and made with gluten-free oats, these convenient cups of goodness are perfect for busy mornings. Also available in strawberry, vanilla bean, coffee, and chocolate varieties, we're obsessed with these morning oats.
Find it here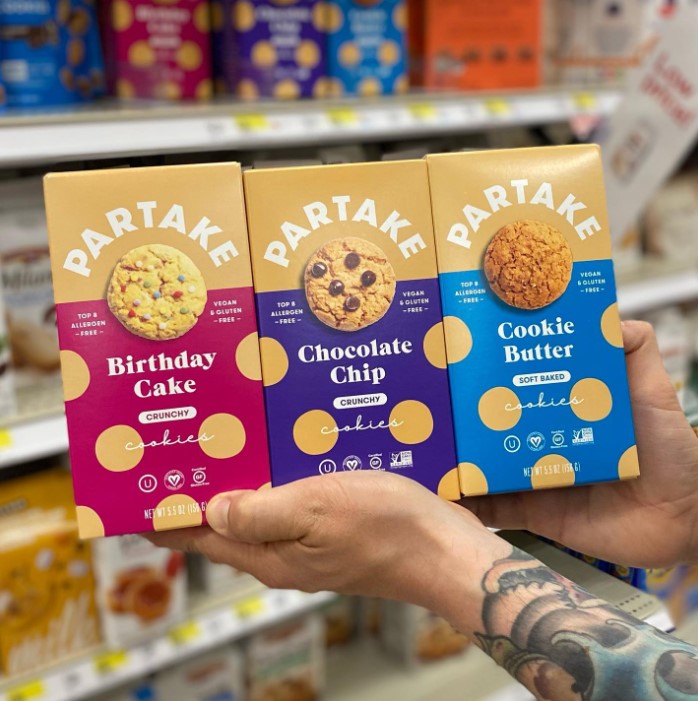 @veganjunkfoodz/Instagram
8 Partake Foods Vegan Cookies
Chocolate Chip, Birthday Cake, or Cookie Butter? No need to decide which cookies you prefer when you can pick them all up in the aisles of Target.
Find it here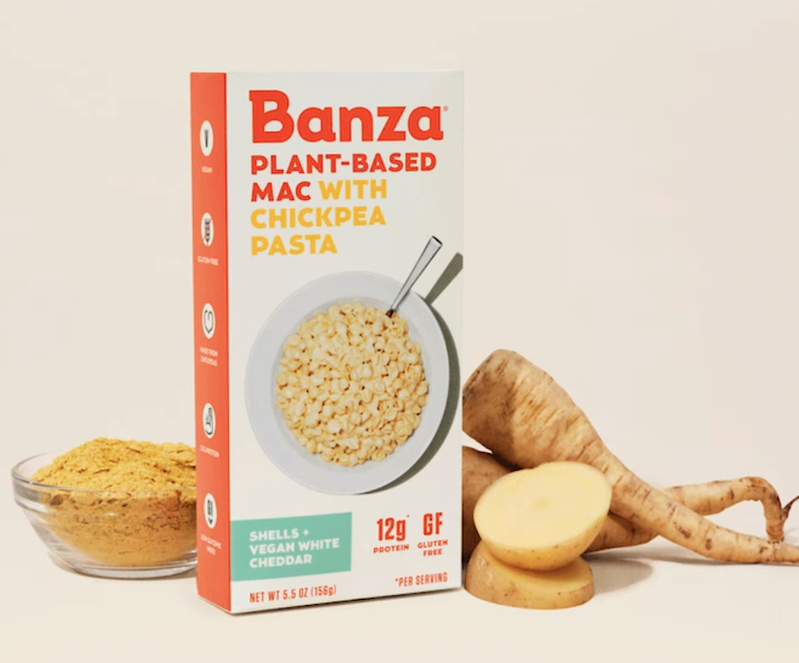 Banza
9 Banza Plant-Based Mac and Cheese
Crafted from nutritious chickpeas, these gluten-free shells offer a satisfying texture and a subtle nutty taste that pairs perfectly with the creamy vegan cheddar sauce. Elevate your pasta night with this plant-based twist on a classic favorite.
Find it here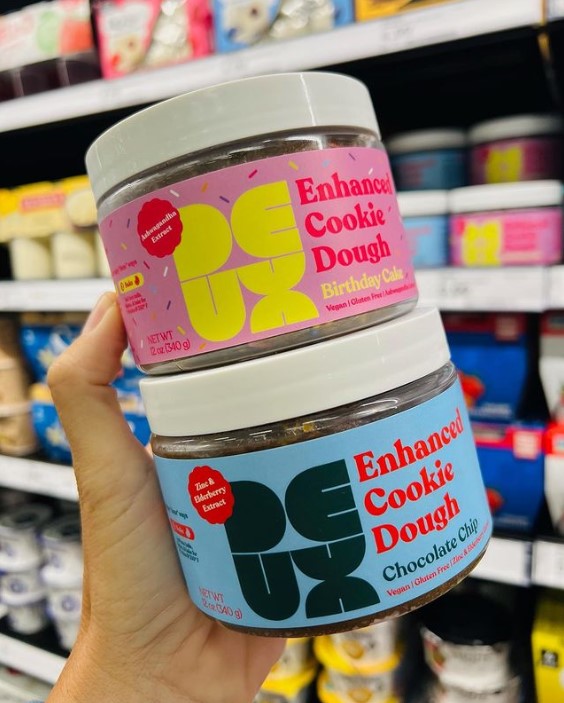 @targetdoesitagain/Instagram
10 Deux Enhanced Cookie Dough
These enhanced cookie doughs are gluten-free, vegan, packed with nutrients and adaptogens, and totally fine to eat straight from the jar. Now the only question on our mind is birthday cake or chocolate chip?
Find it here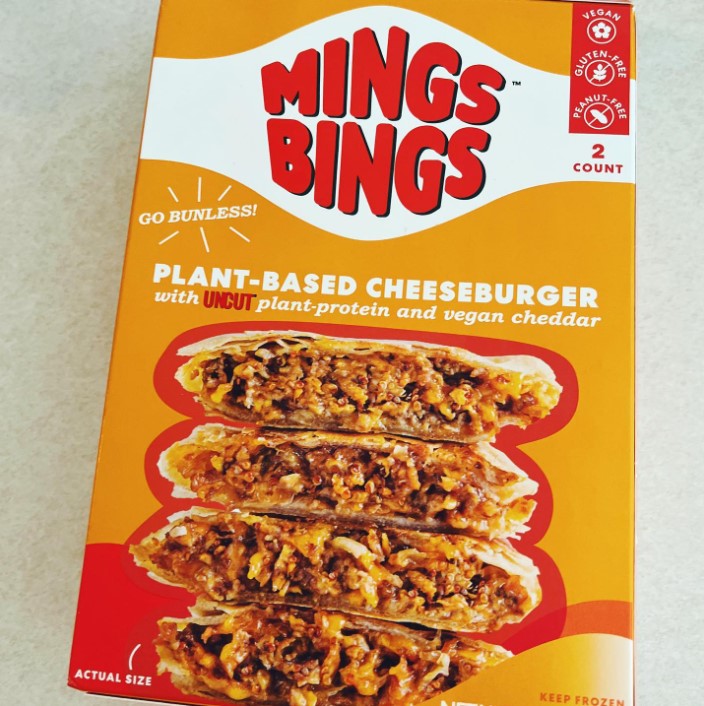 11 Mings Bings Plant-Based Cheeseburger Bites
These stuffed, snackable pockets are wrapped in crispy brown rice paper and come from Ming Tsai, the celebrity chef known for his long-running Simply Ming PBS show and one of the five Iron Chefs tasked to defend Kitchen Stadium in the revival of the show.
Find it here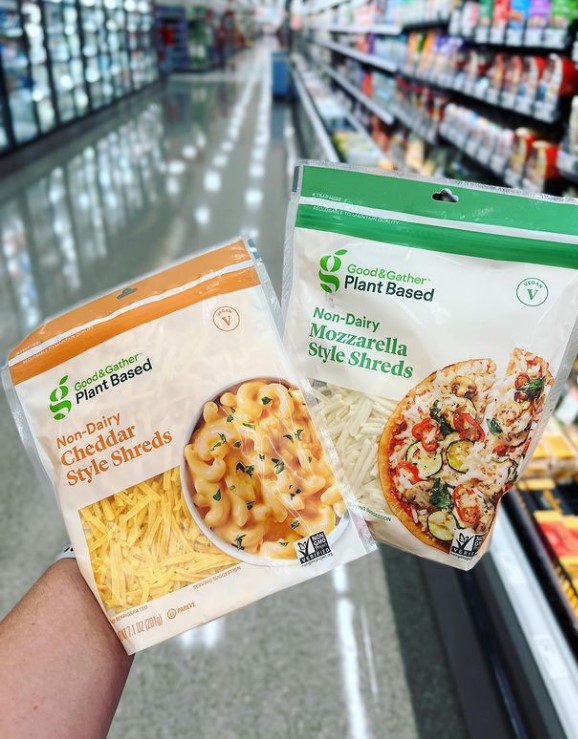 @bigboxvegan/Instagram
12 Good & Gather's Vegan Cheeses
The Target housebrand even has its own line of vegan cheeses! We're stocking up on all of our cheesy, non-dairy basics now at everyone's favorite all-in-one store.
Find it here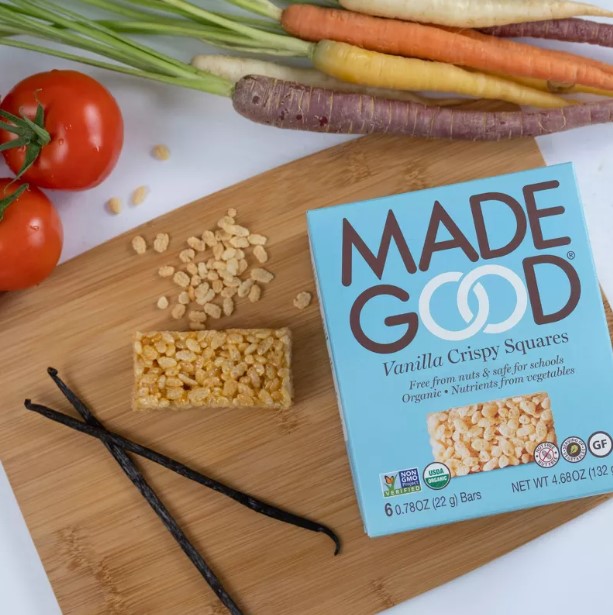 Target
13MadeGood Vanilla Crispy Squares
Rice Crispy Squares don't stand a chance against these plant-based, allergen-friendly treats.
Find it here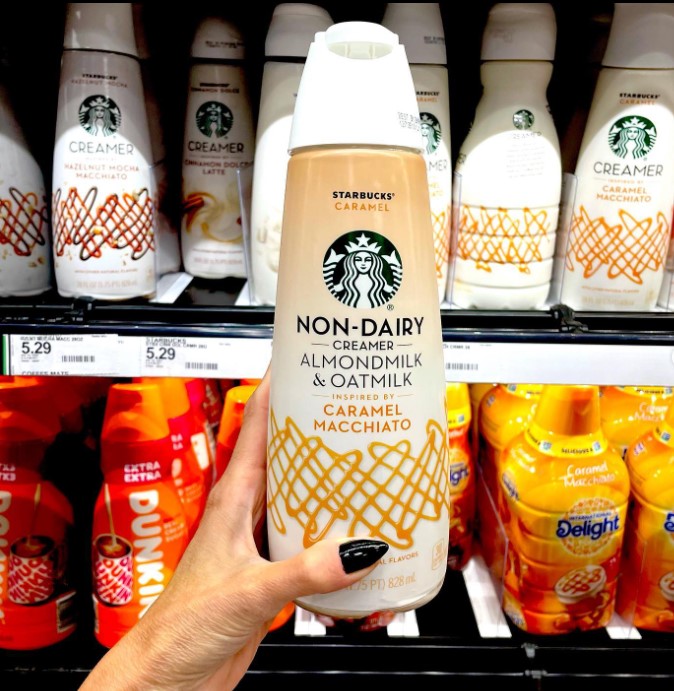 @marincountyvegan/Instagram
14Starbucks Dairy-Free Coffee Creamer
The coffee giant is making some of its favorite drink flavors into deliciously creamy dairy-free creamers with an almond and oat base.
Find it here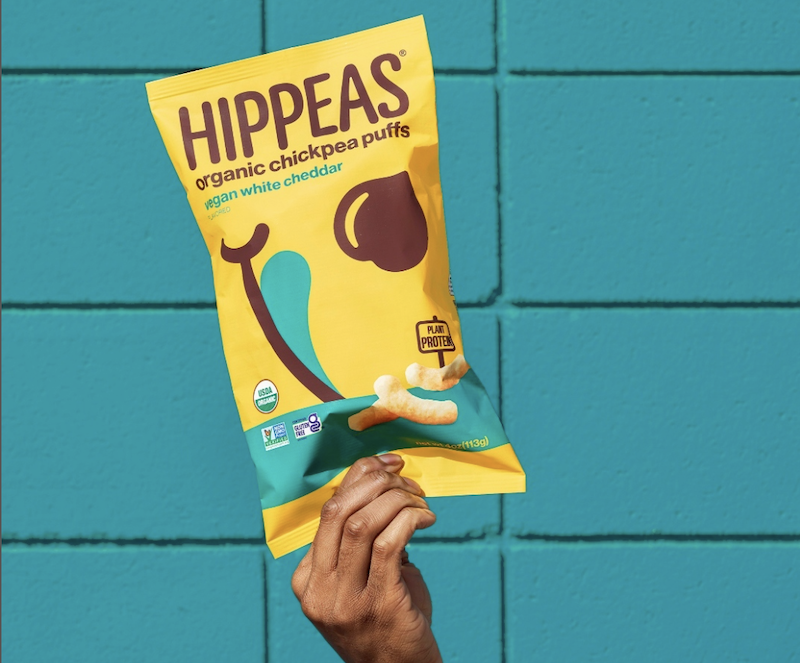 Hippeas
15 Hippeas Puffs
Our advice? Stock up on these kid-friendly, crave-worthy chickpea puffs for whenever a major snack hankering happens.
Find it here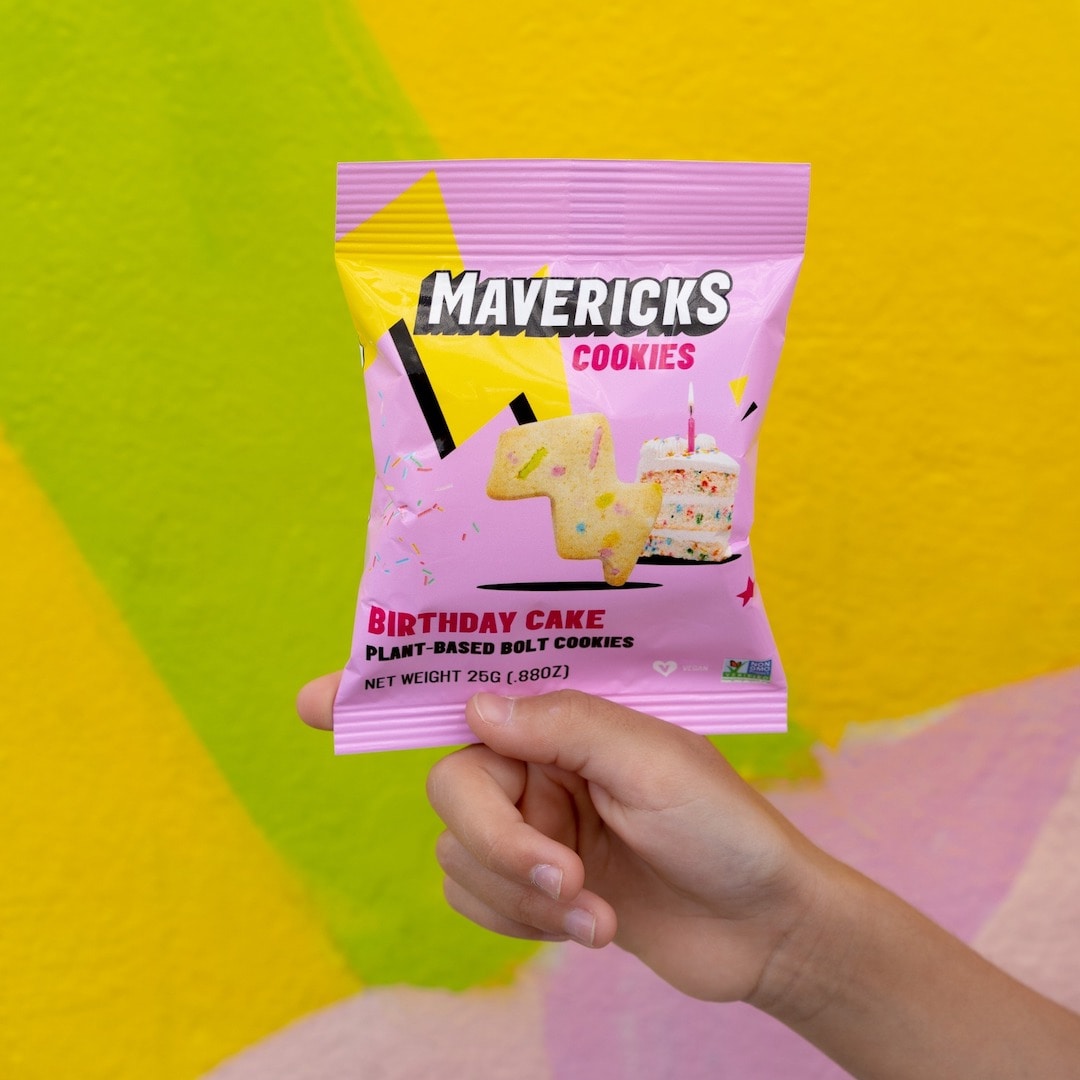 Mavericks
16Mavericks Vegan Birthday Cake Cookies
With each bite, you'll experience the nostalgic taste of birthday cake, complete with soft-baked texture and colorful sprinkles, making it a perfect choice for both kids and kids-at-heart looking for a healthier indulgence.
Find it here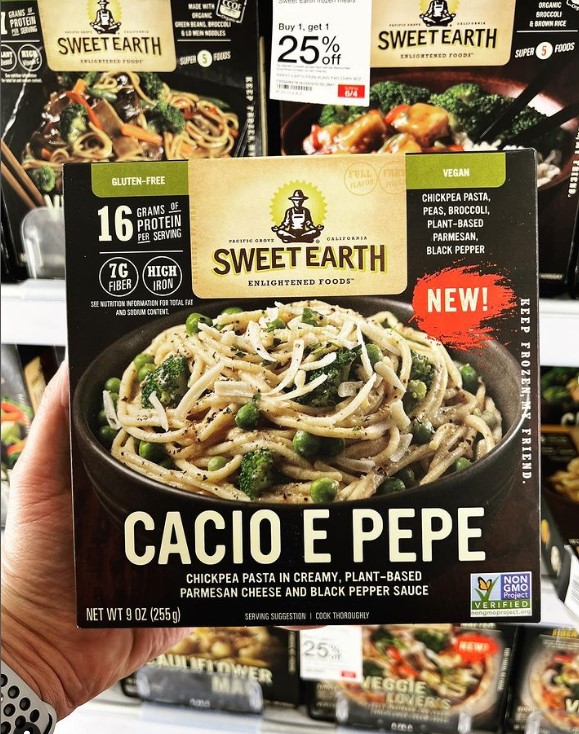 @bigboxvegan/Instagram
17 Sweet Earth Foods Frozen Meals
Whether its this newer Italian-inspired Cacio e Pepe meal or the brand's plant-based pizzas or Korean-inspired vegan chicken bowls, one thing's for sure: dinner is a lot easier with these around!
Find it here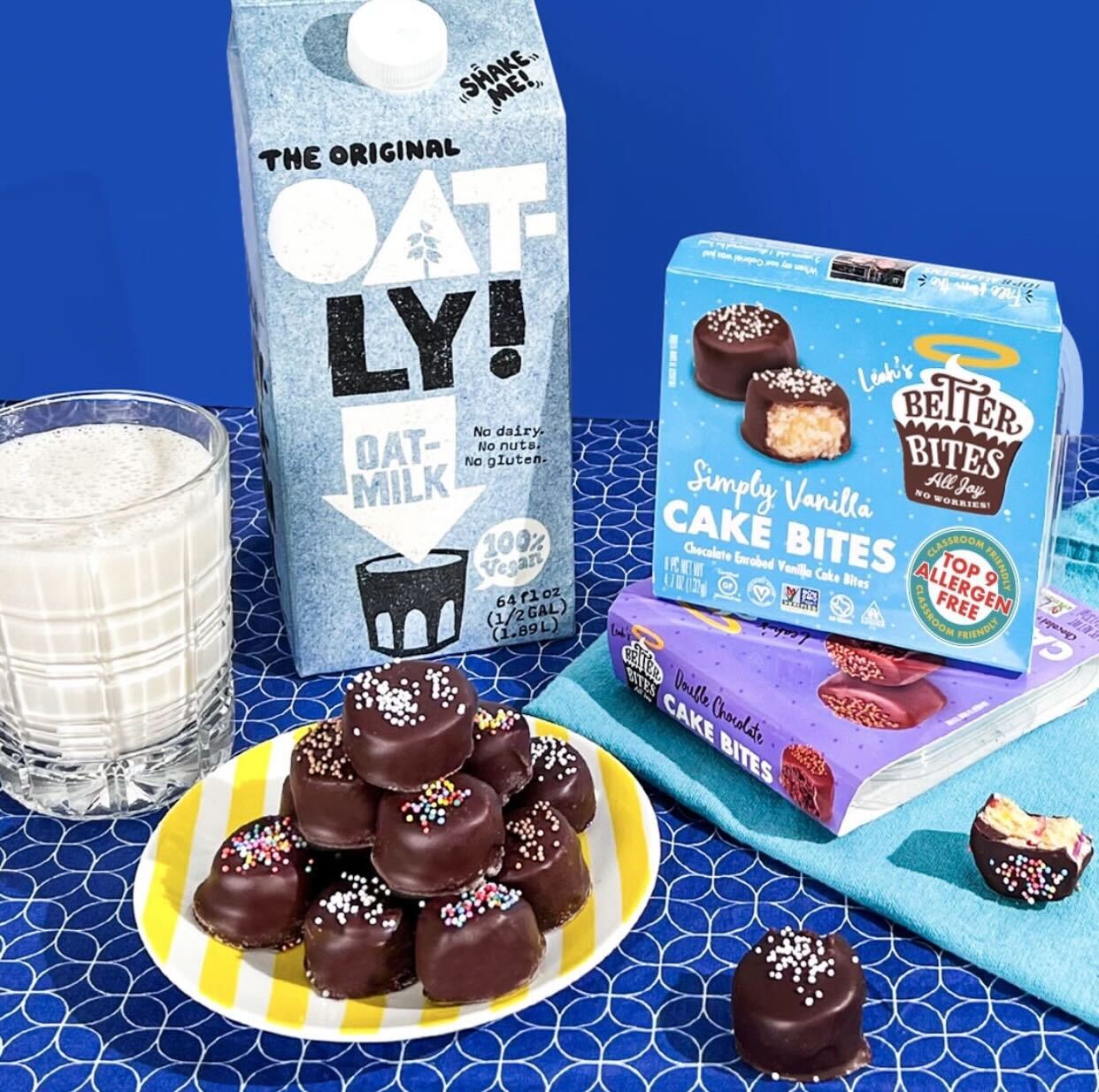 18Better Bites Vegan Cake Bites
Chocolate-enrobed cake bites? Say no more! We're running to our closest Target to get these strawberry-flavored, gluten-free sweet treats.
Find it here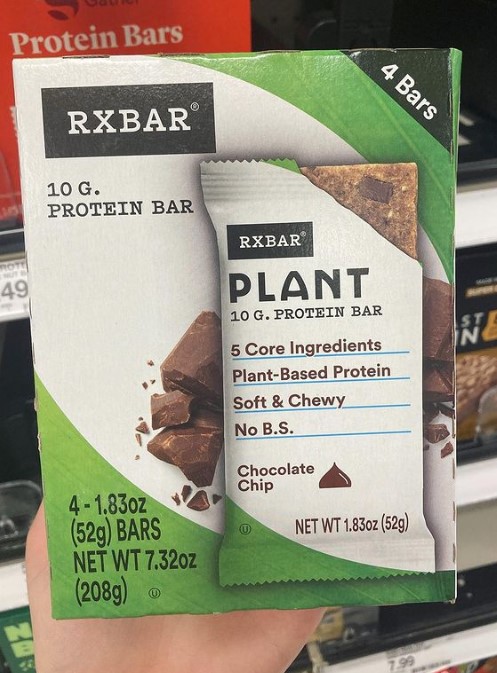 @vegangrocerygrabs/Instagram
19RXBar Vegan Bars
This popular protein brand is getting into the vegan market with a line of peanut butter and chocolate chip plant protein bars. And yes, they can be found in the aisles of Target.
Find it here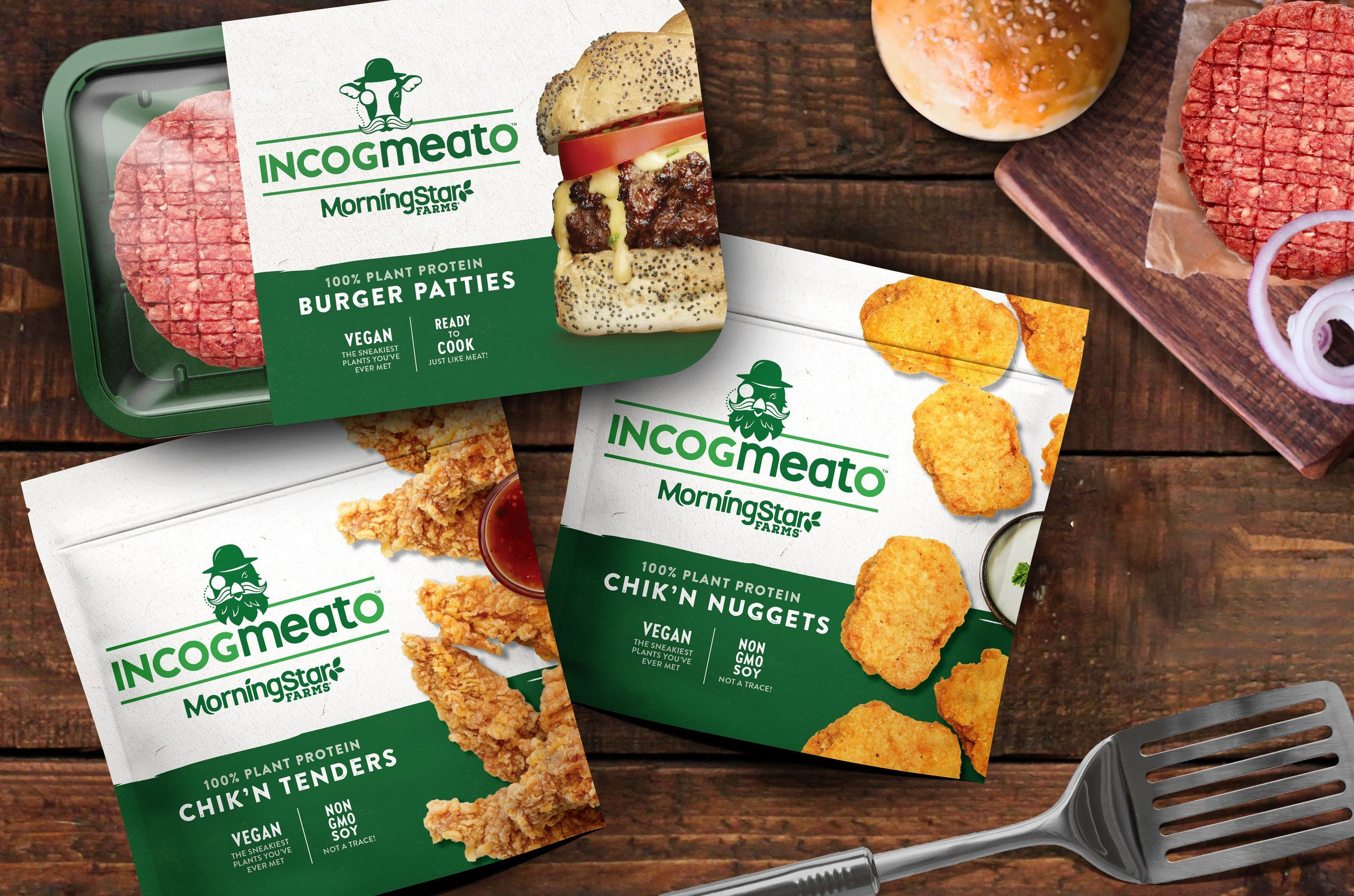 Morningstar Farms
20Morningstar Farms Vegan Chicken Products
Vegan nuggets? We're more than in. And then we came across bags of crispy, breaded popcorn chick'n bites, and the deal was done. We loaded up our cart and headed for the checkout lane.
Find it here
For more vegan shopping guides, read: