When you want to eat more plant-based and you also don't want to be tied to the kitchen, many time-crunched people are turning to meal delivery options to enjoy the benefits of vegan food with the convenience of having most of the labor—from deciding what's for dinner, to grocery shopping, to chopping and measuring—removed from the equation.
Plant-based meal delivery subscriptions vary from focusing on artisan ingredients and superfoods to worldly and comfort foods, from smoothies to filling meals. If you are interested in dabbling, just assess your own or your household's needs and check out the great variety of possibilities that are available for delivery across the US today.
What is a plant-based meal delivery subscription?
Meal delivery service might mean ordering locally from Postmates or the likes, but in this case, it is referring to the growing number of businesses that offer meals you prepare at home, which are also sometimes known as meal kits.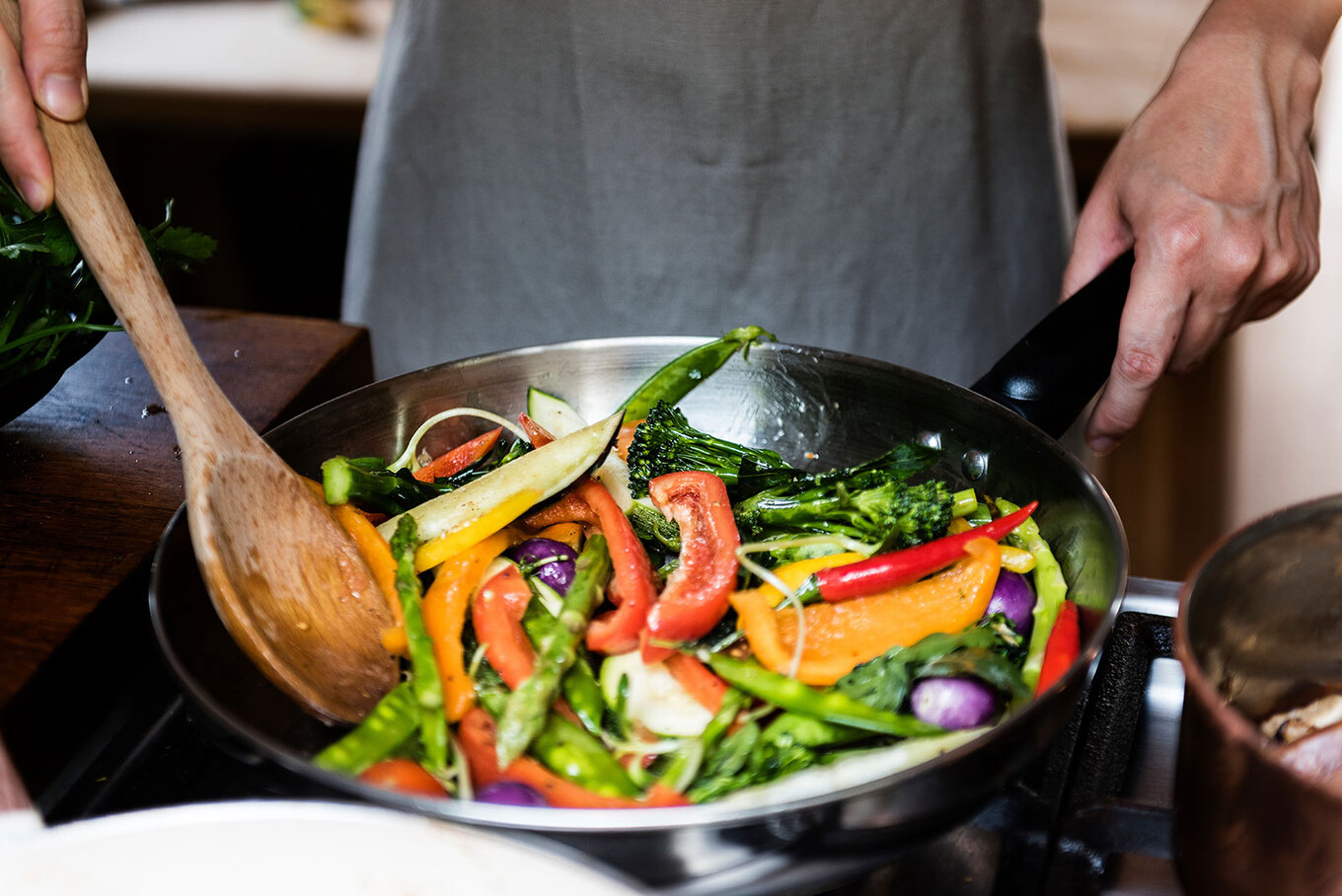 Adobe
In most cases, subscribers sign up for meals by the week, month, or longer, and receive deliveries to their door that contain ingredients separated by meal along with food prep instructions, or prepared meals that are simply heat-and-eat. Meals can also be ordered for multiple family members depending on the service.
Why try a plant-based meal delivery subscription?
In addition to the convenience for those without the time or desire to shop and cook, plant-based meal delivery services allow subscribers to reap the physiological benefits of animal-free diets, such as heart health and reduced inflammation, as well as benefit the environment and contribute less to animal cruelty.
What are the different types of plant-based meal delivery subscriptions?
There are meal services and plans that specialize in prioritizing health benefits and ones that are focused on recipes that are family-friendly.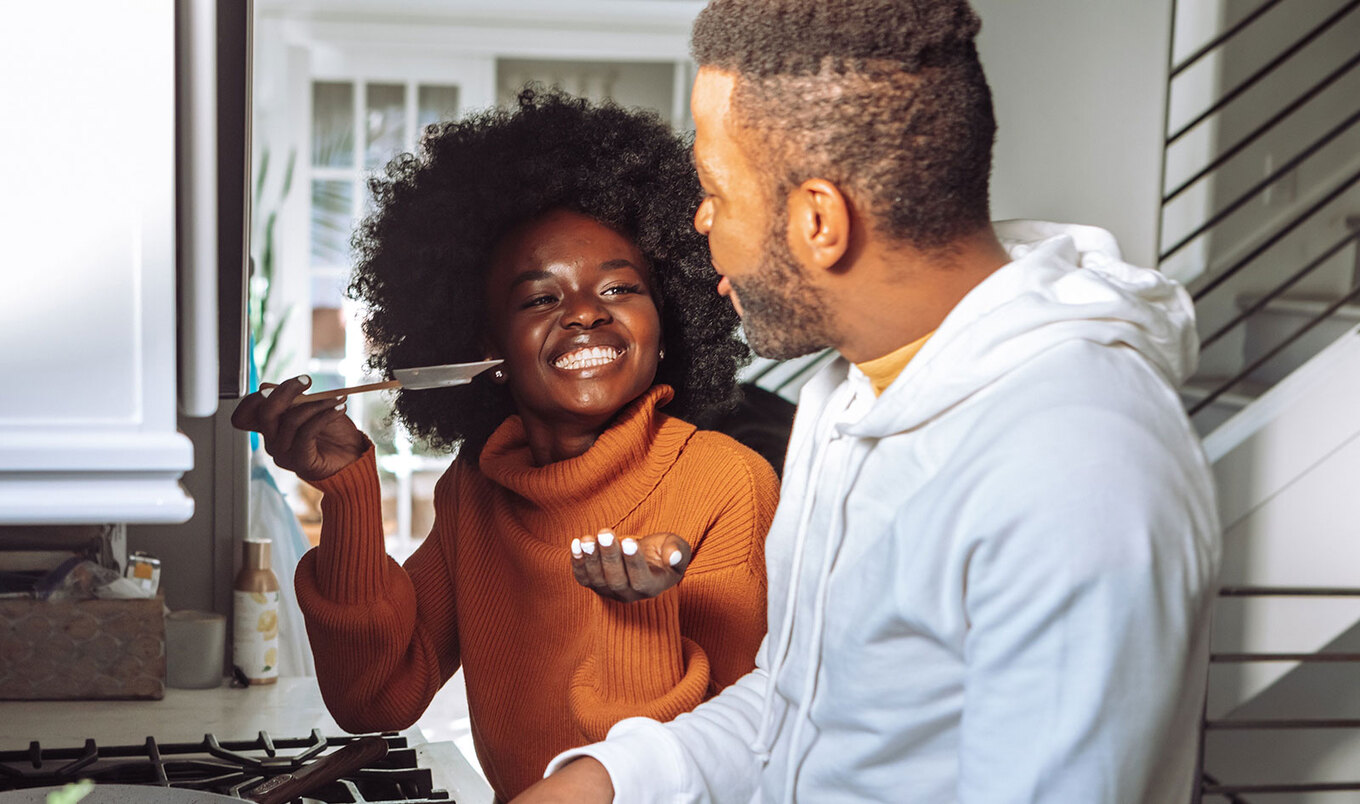 Unsplash
Some delivery services are heat-and-eat and others require a little effort in the kitchen but use ingredients that have been pre-measured in the designated amount.
The best plant-based meal delivery subscription plans
If you're considering signing up for a meal delivery subscription plan, these vegan and vegan-friendly options are among the best.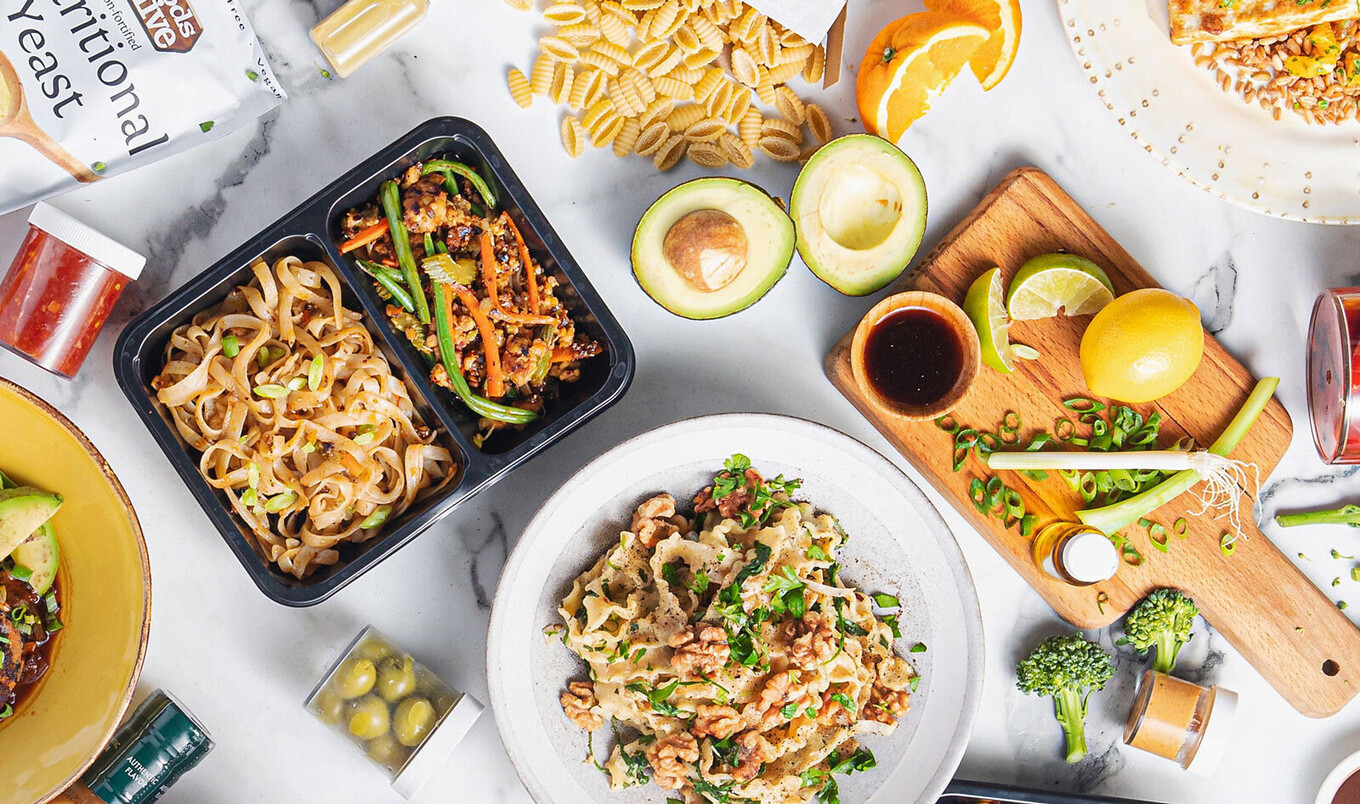 Purple Carrot

1 Purple Carrot
In addition to being entirely plant-based, Purple Carrot's delivery service allows subscribers to choose gluten-free menus as well as the option to pick and choose meals based on allergies or preferences. With their meal kits, subscribers chop and prepare the ingredients that are pre-measured in the weekly box. Purple Carrot now also offers a vegan prepared meals option.
Sample meals: BBQ Corn Flatbreads, Scallion Mushroom Dumplings, and Peach Poke Bowls
Find it here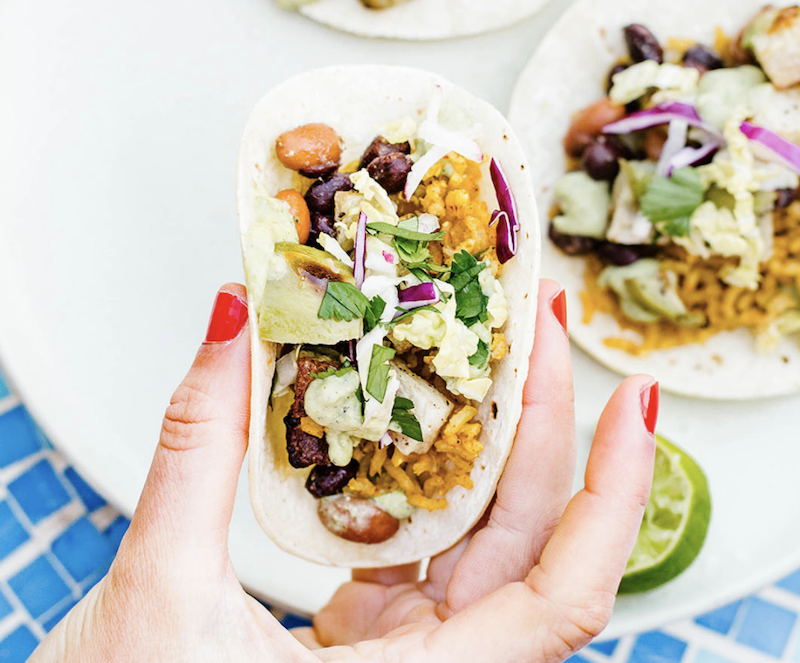 Thistle


2 Thistle
Featuring an entirely gluten- and dairy-free menu, Thistle also offers vegan options for every meal. The vegan-friendly company's nutrient-dense ingredients include superfoods such as turmeric, maca, spirulina, ginger, matcha, chia, and moringa.
Sample meals: Sprouted Brown Rice Pudding With Cardamom, Pineapple Fried Rice, and Almond Cherry Moringa Fudge
Find it here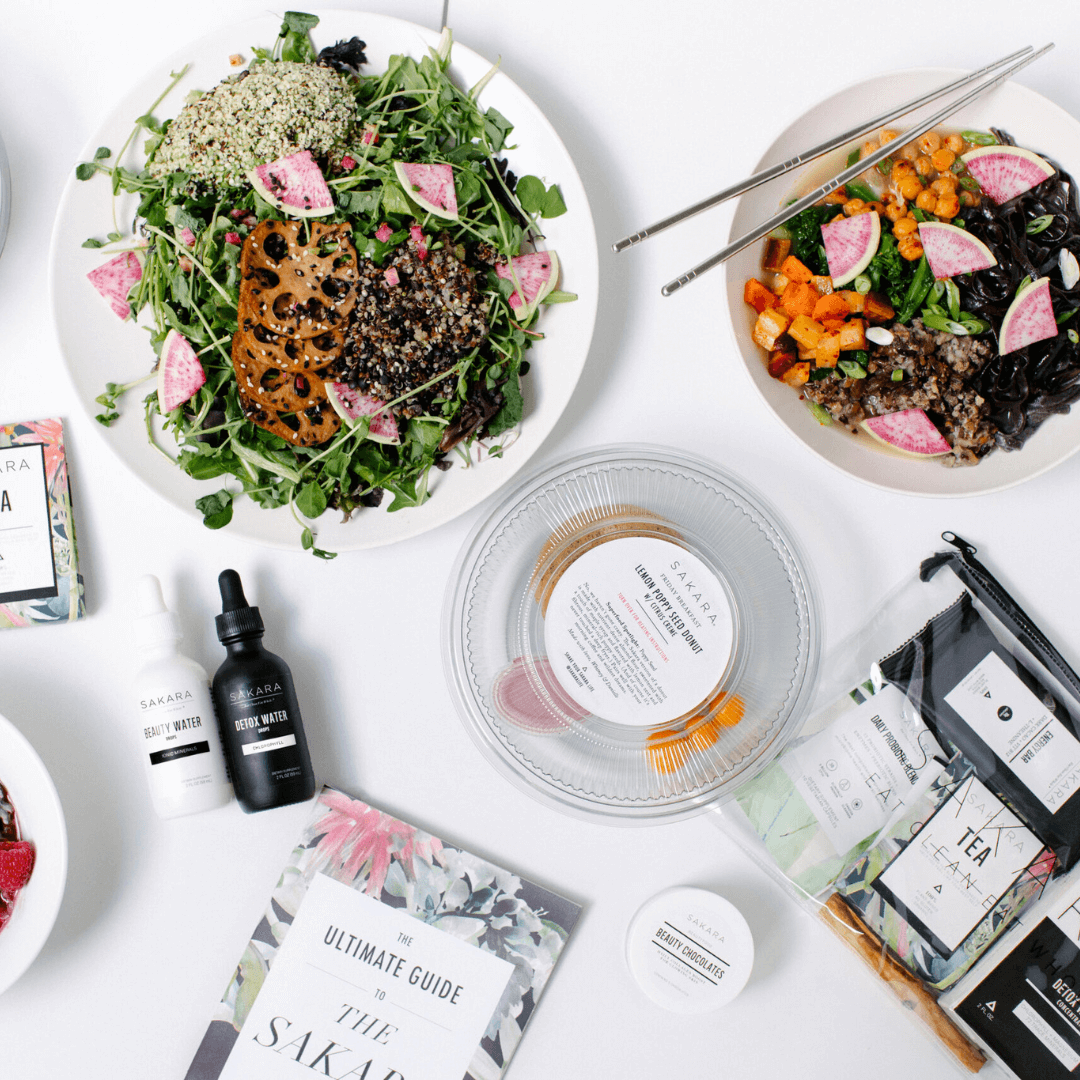 Sakara
3 Sakara
Another ready-to-eat meal delivery service, Sakara offers all-vegan, organic, gluten-free, and plant-forward menus that emphasize fresh, seasonal vegan ingredients. Offering both a signature program, which includes different meal frequency options and is available by the week or subscribing for longer plans and a 30-Day Reset, a four-week program focusing on optimizing wellness, Sakara is great for those who want to boost their nutrition with ease.
Sample meals: Sapphire AB&J Parfait, Red Beet Burger, and Lasagna Bolognese With Hydrating Greens
Find it here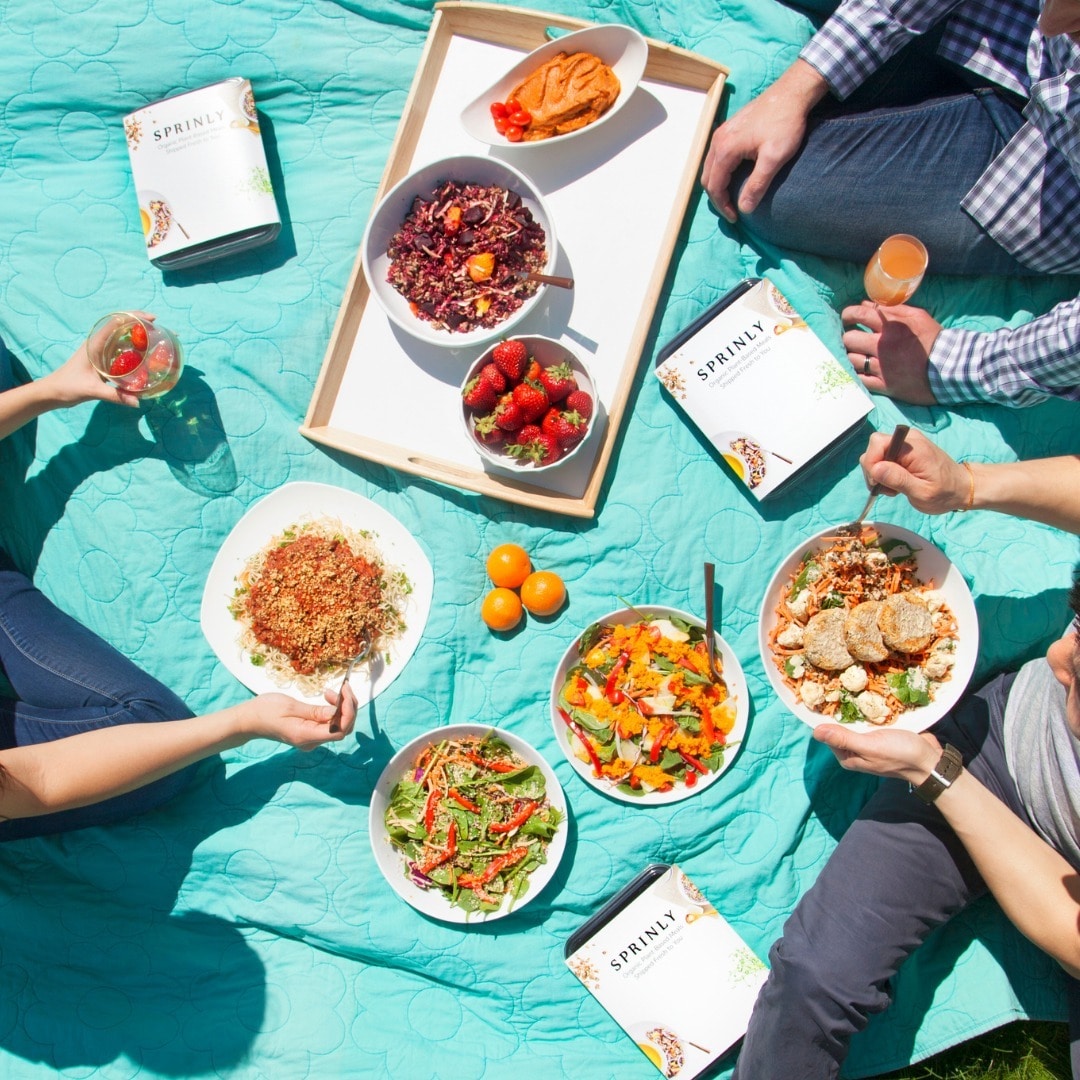 Sprinly


4 Sprinly
A vegan, gluten-free, refined sugar-free whole food service, Sprinly offers different plans depending on the number of diners and emphasizes nutritionist-approved prepared meals with organic ingredients as well as minimal oil and sodium. Menus rotate and subscribers can choose what they like each week.
Sample meals: Mediterranean Veggie Kofta Crumble, Mushroom Lentil Sliders, and Roasted Tahini Butter Sweet Potatoes
Find it here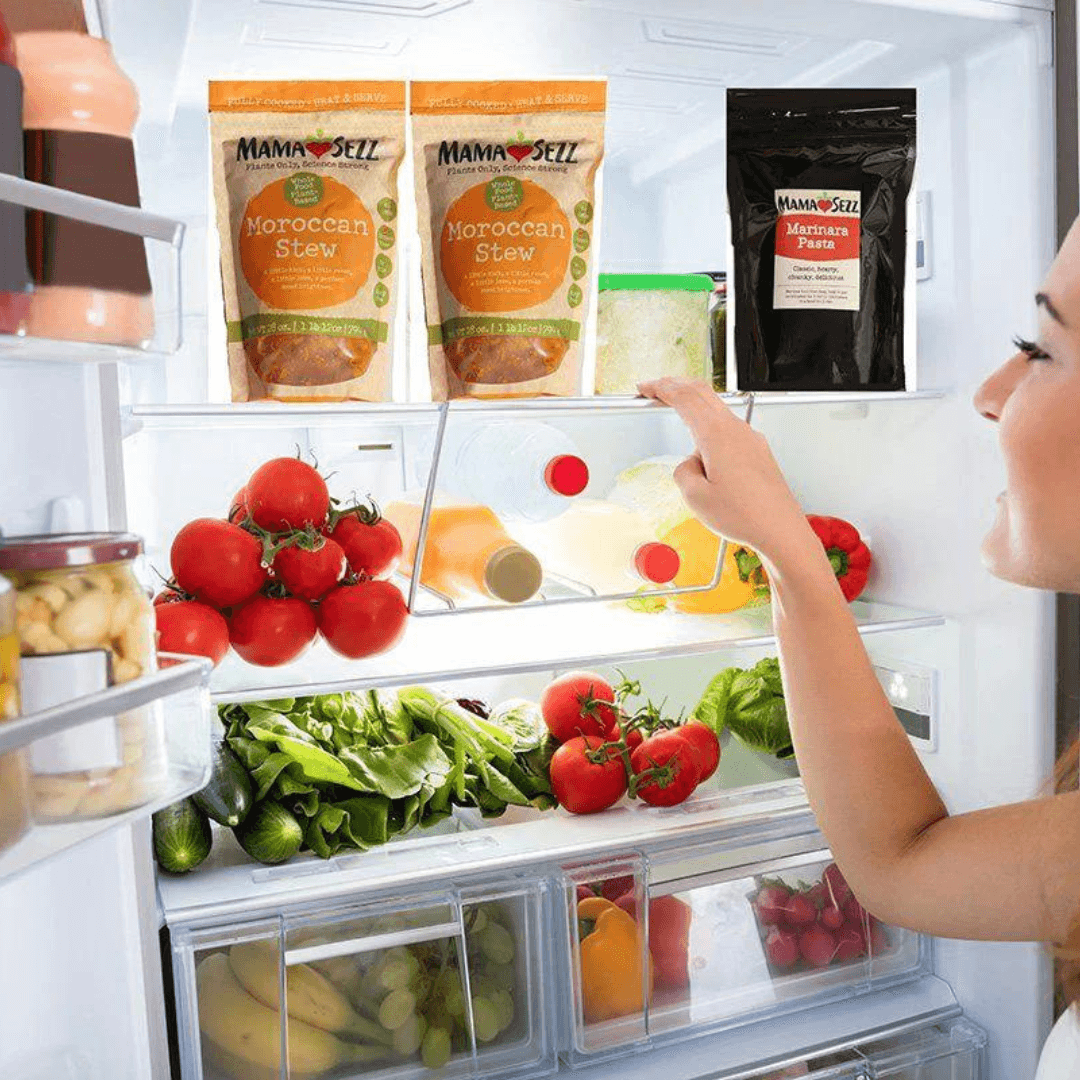 MamaSezz


5 MamaSezz
Founded by a new mother with a premature baby and a parent who was suffering from congestive heart failure, Mamasezz's heat-and-eat food delivery service was inspired by the work of Dr. Caldwell Esselstyn and in addition to being vegan, is GMO-, oil-, gluten-, refined sugar-, and peanut-free. Subscribers can order à la carte from rotating weekly menus or buy different bundles, such as their Mastering Diabetes box or their Protein Bundle.
Sample meals: Aunt Mary's Chick'n Salad, Hungarian Mushroom Soup, and Ricotta Style Mushroom and Tomato Bake
Find it here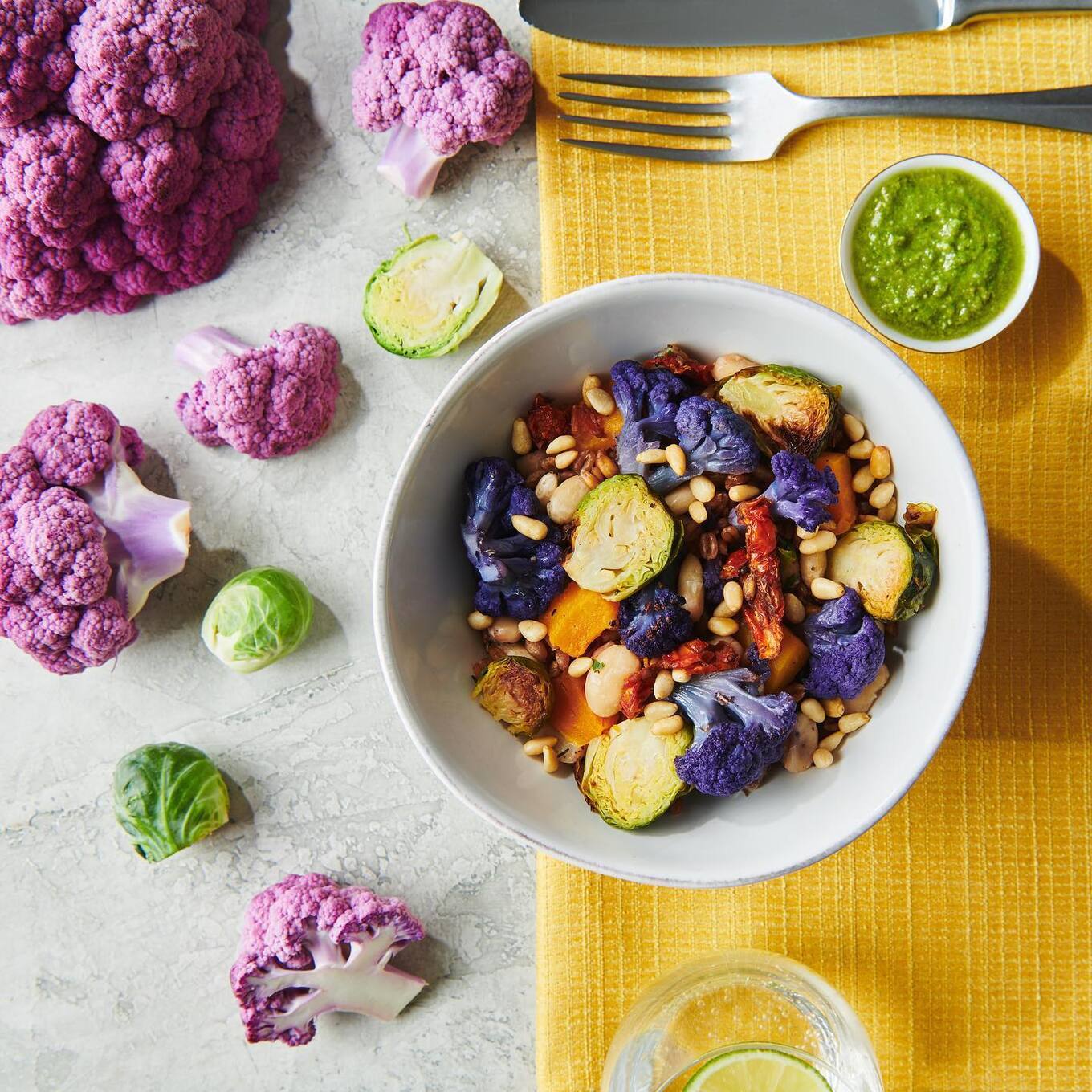 Mosaic


6 Mosaic
Mosaic sends frozen, prepared meals to subscribers from dozens of menu options that are ready to heat-and-eat, offering options for breakfast, lunch, and dinner. (Mosaic also sells vegetarian meals so be sure to choose the vegan plan.) Emphasizing plants and avoiding artificial ingredients, Mosaic specializes in hearty bowls that are nutrient-dense. Icons make it easy to navigate gluten-free, nut-free, and high-protein options from the menu.
Sample meals: Ginger Sesame Noodles, BBQ Meatloaf and Sweet Potato Mash, and Coconut Chickpea Curry
Find it here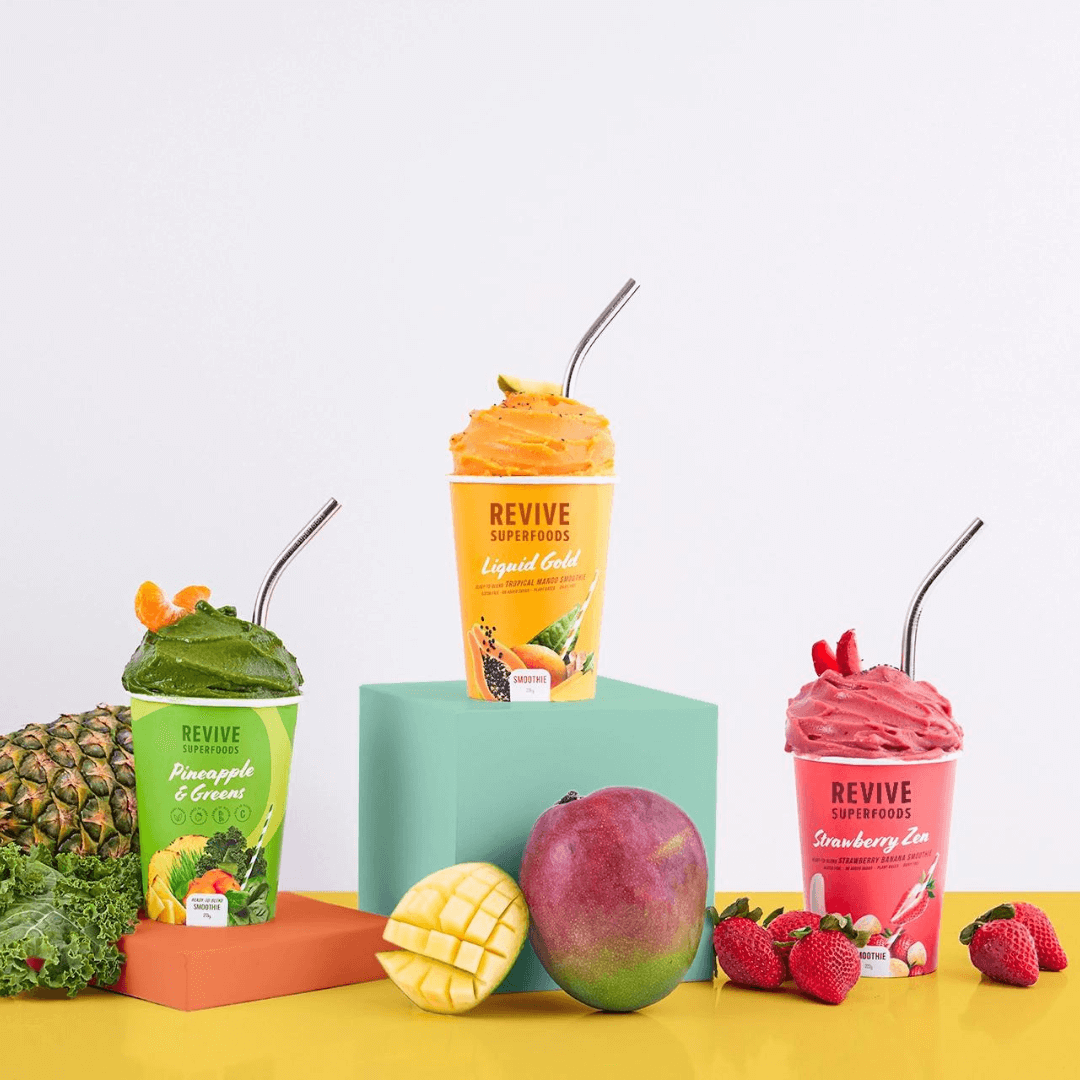 Revive
7 Revive Superfoods
Available for delivery in the US and Canada, Revive Superfoods offers smoothies, soups, frozen desserts, meals, and more, emphasizing nutrient-dense superfoods and offering a free meal with every purchase to a charity that supports food-insecure communities. All chef-crafted menu items are flash-frozen and quick to prepare.
Sample items: Sweet Peach and Yuzu Smoothie, Lentil and Sun Dried Tomato Bowl, and Carrot and Ginger Soup
Find it here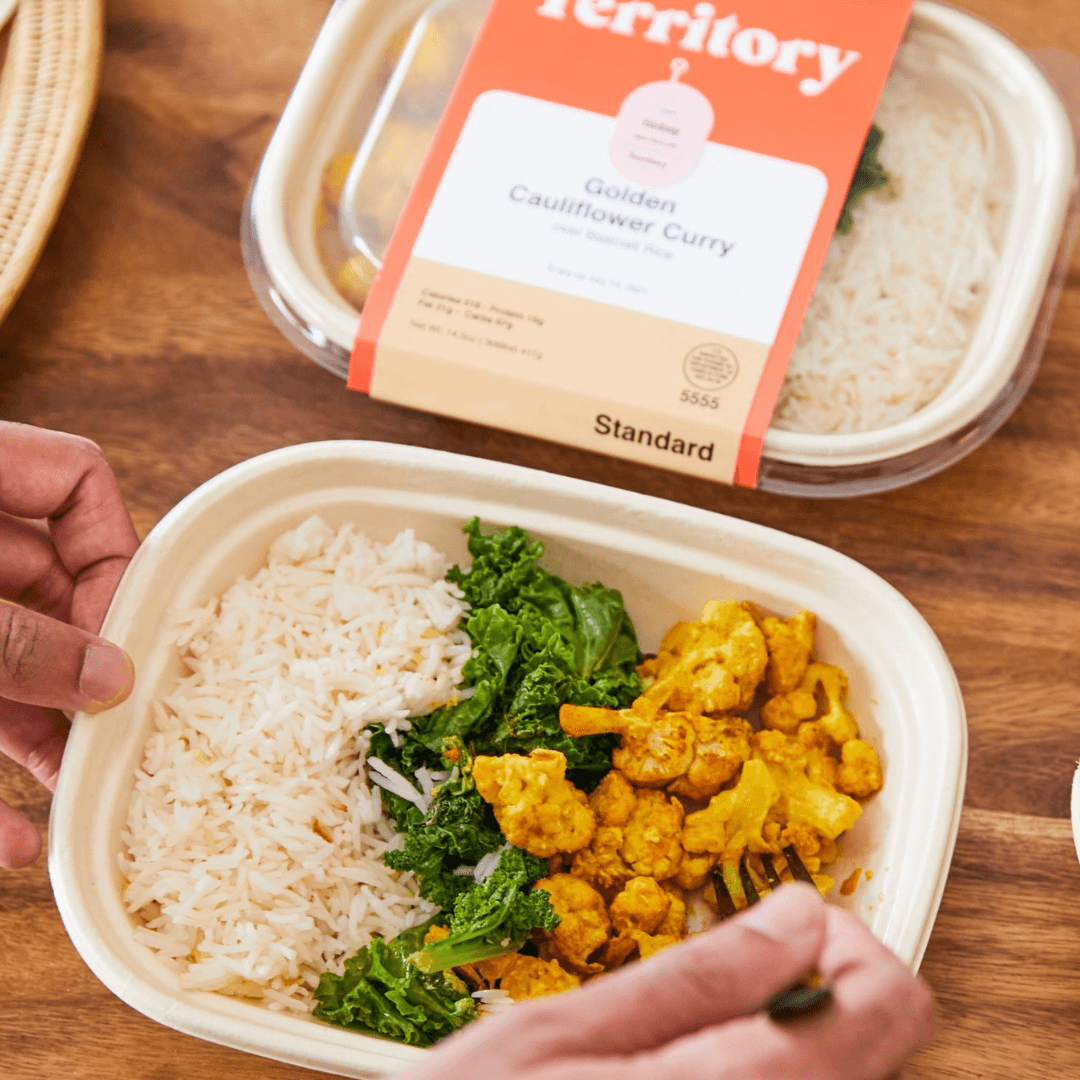 Territory Foods


8 Territory Foods
Partnering with chefs and restaurants, Territory Foods is not exclusively vegan but depending on your zip code, offers subscribers menus of plant-based food every week. Working locally, the environmental footprint is reduced and more money stays within communities. Territory Foods meals are all ready-to-eat, gluten-free, and free of refined sugars.
Sample meals (depending on location): Tropical Bowl With Coconut Rice, Lentils, and Peanut Sauce; Fusilli Pesto With Cashew Alfredo Sauce; and Macro Grain Bowl With Crispy Cornflake Crusted Tempeh
Find it here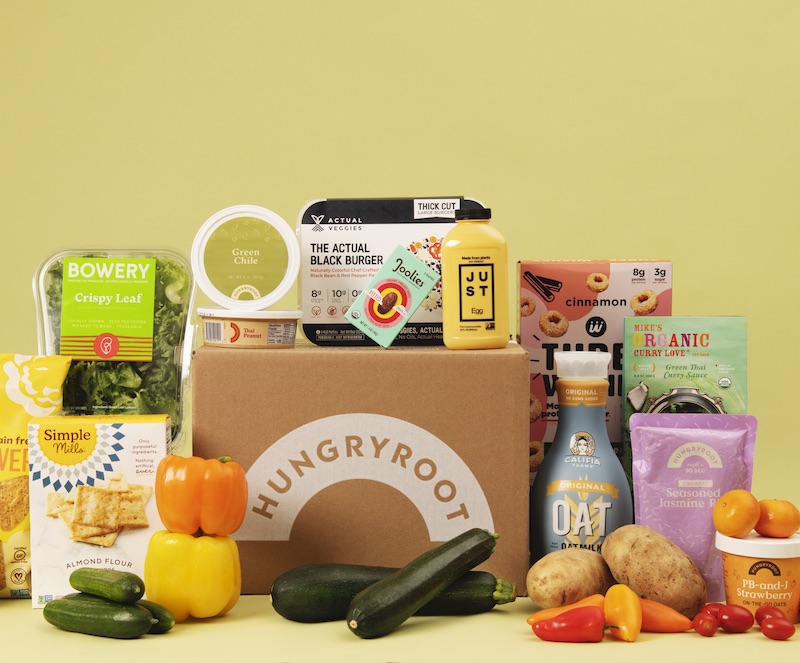 Hungryroot

9 Hungryroot
Also not exclusively vegan, Hungryroot offers vegan menus of their quick-to-cook, pre-measured recipes with an option of adding to your subscription box from their additional grocery options, like fresh produce, plant-based proteins, and sauces and dips.
Sample meals: Chorizo Morning Scramble Tacos, Beyond Meatball Marinara Stuffed Mushrooms, and Coconut Curry Tofu Rice Bowl
Find it here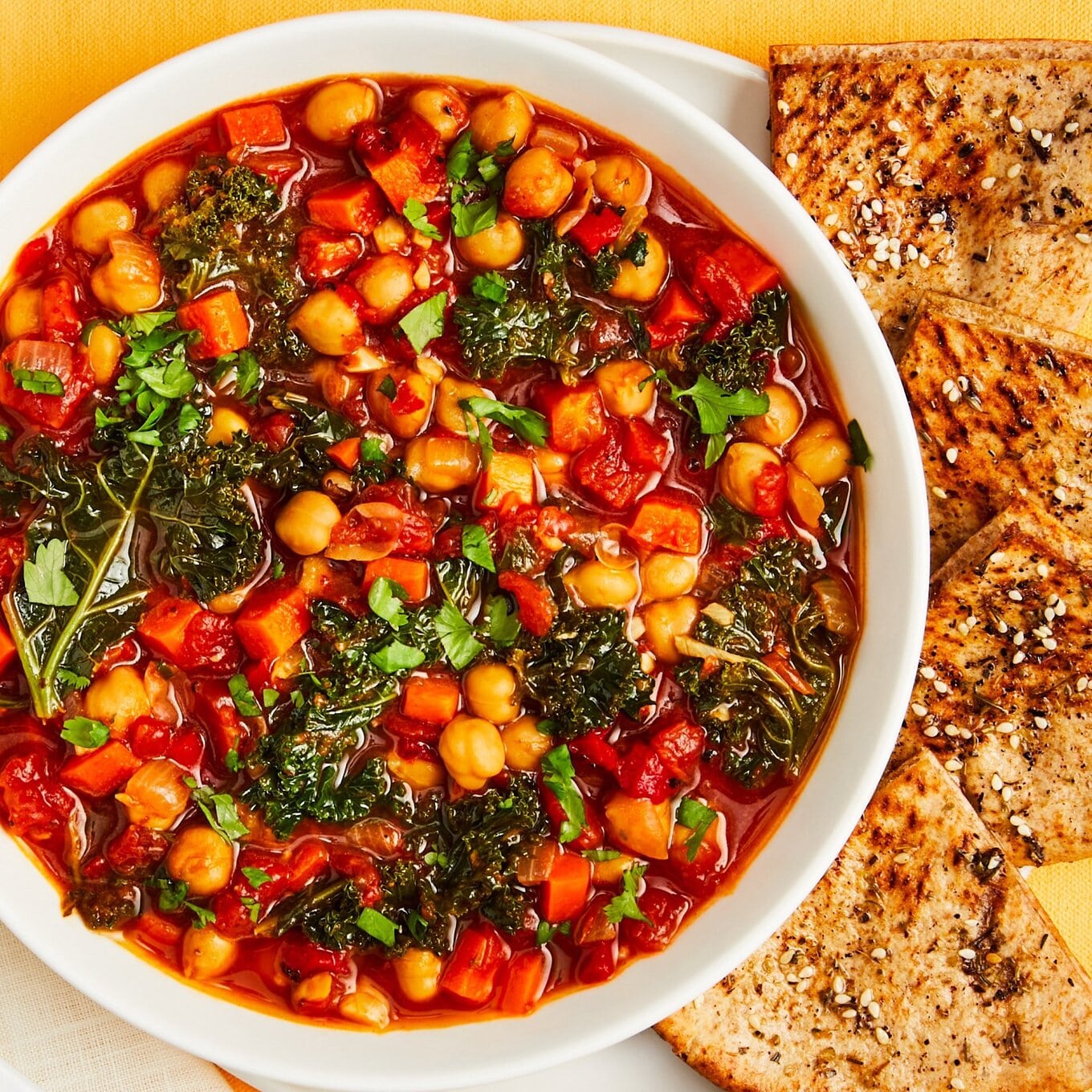 Green Chef


10 Green Chef
A certified organic company, Green Chef offers a rotating vegan menu plan with recipes made with pre-measured ingredients that can be prepared in 30 minutes or less. With an emphasis on sustainability, Green Chef supports local growers and uses packaging that is made from recycled, reusable, and/or compostable materials.
Sample Meals: Thai Veggie Peanut Curry, Roasted Portobello Sandwiches, and Jerk-Spiced Fried Rice
Find it here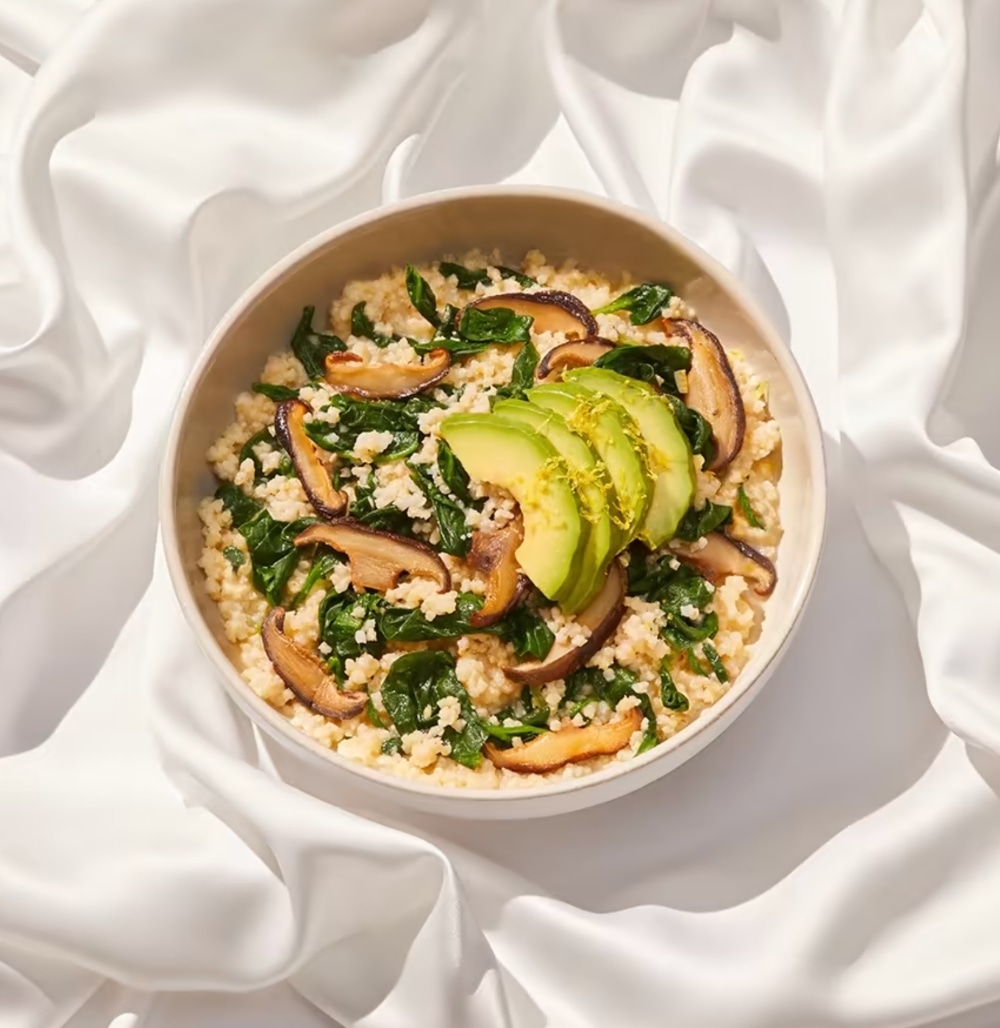 Daily Harvest
11 Daily Harvest
Best known for its signature smoothies, Daily Harvest has since expanded its offerings to include bowls, soups, flatbreads, snacks, and even ice cream. Chef-crafted, all foods are entirely animal free, so you can order with ease. All you need to do is select a plan (small, medium, or large), customize your order with your meal selections, and schedule delivery.
Sample Meals: Blueberry + Cacao Smoothie, Artichoke + Spinach Flatbread, and Black Chickpea + Harissa Harvest Bowl
Find it here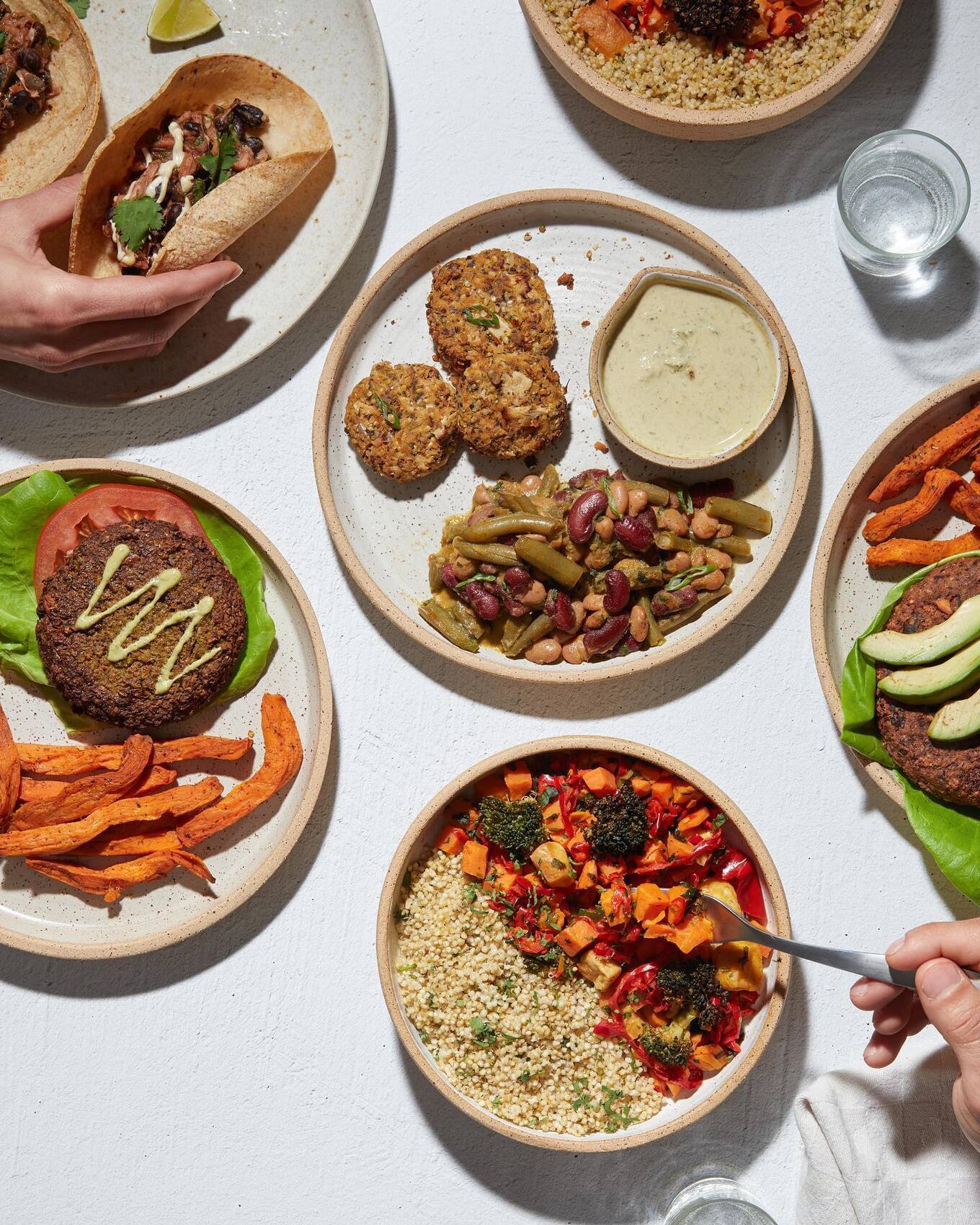 Plantable
12 Plantable
Plantable is all about building healthy habits. Its 28-day reboot plan comes complete with weekly chef-prepared meals, access to six weeks of one-on-one coaching; and health education. For a taste of the 28-day program, opt for Plantable's seven-day quick-start plan.
Sample Meals: Hippie Brunch Burrito With Green Salsa, Wild Mushroom Ragout With Polenta Cake, and Root Vegetable Tart
Find it here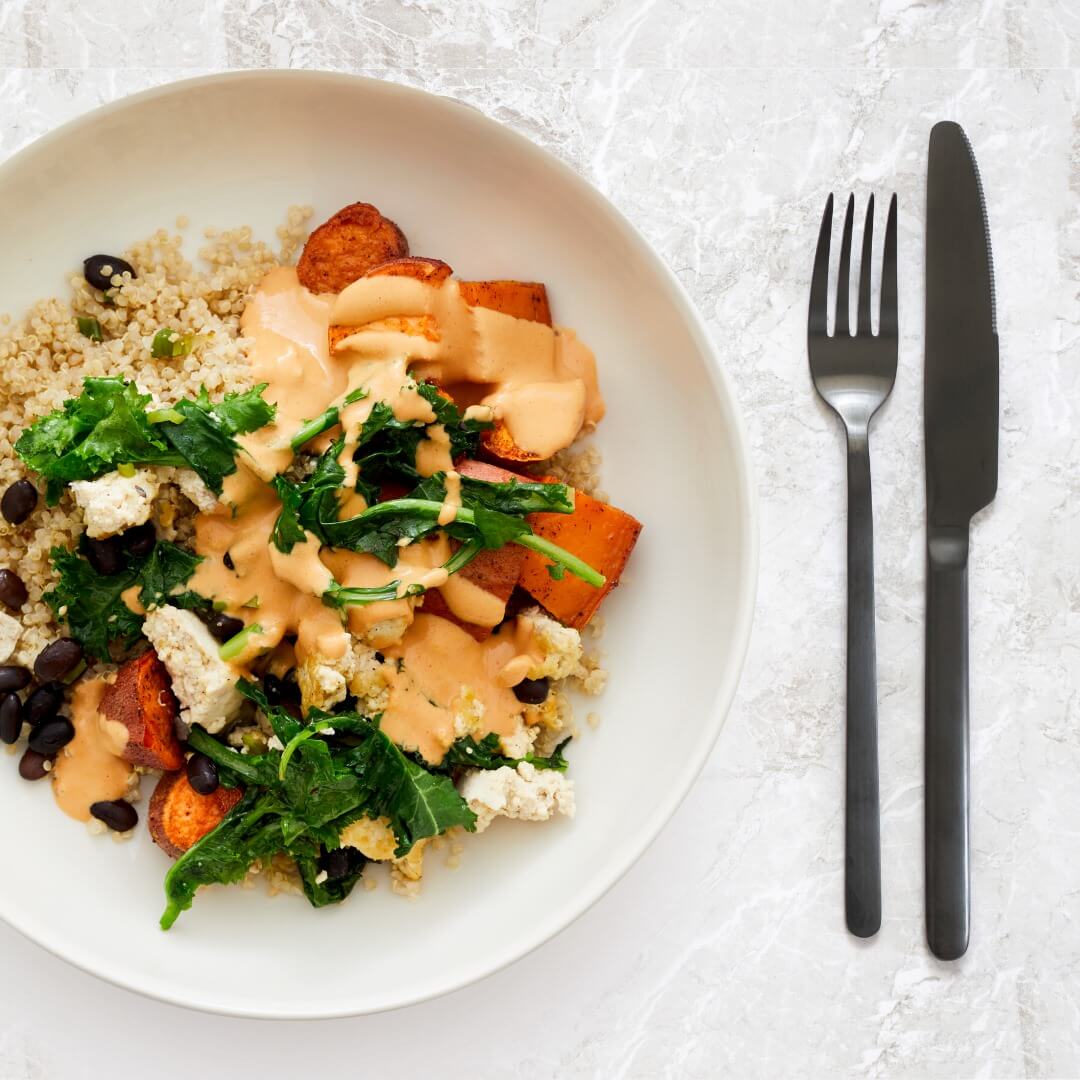 FireRoad Foods
13 FireRoad Foods
Created by Brendan Brazier, a former professional Ironman and vegan sports nutrition pioneer, FireRoad Foods was created with athletes in mind. All meals come frozen and are relatively affordable when compared to other companies. Choose between the FireRoad Sampler for 12 of the company's best-selling items; the Lean Pack, perfect for those trying to shed some pounds; the Power Pack, 24 of the company's highest protein meals and smoothies; and the 21 Jumpstart for those making the switch to a plant-based diet.
Sample Meals: Tropical Mango Oats, Chik'n Shawarma Bowl, and Roasted Red Pepper Spinach Pasta
Find it here
Splendid Spoon
14 Splendid Spoon
Convenience is the name of the game at Splendid Spoon. But these meals aren't just quick and easy—they pack bold, enchanting flavors while providing protein, fiber, complex carbs, and healthy fats. When every meal is crafted in partnership with chefs and nutritionists, you know you're about to enjoy forkfuls of bliss. Healthy never tasted this good.
Sample meals: Roasted Tomato Risotto, Creamy Mushroom and Spinach Noodles, and Red Lentil Dal
Find it here
For more vegan eats that deliver, read:
Here at VegNews, we live and breathe the vegan lifestyle, and only recommend products we feel make our lives amazing. Occasionally, articles may include shopping links where we might earn a small commission. In no way does this effect the editorial integrity of VegNews.