United Kingdom–based chain The Breakfast Club—known for its all-day bacon and eggs breakfast menu—is transforming its flagship location in London's SoHo neighborhood to a fully meatless restaurant for the month of January.
The new meatless restaurant is launching just in time for Veganuary, an annual challenge that promotes going vegan in January and beyond. To celebrate, the chain is also launching two new vegan menu items that will roll out at all 13 Breakfast Club locations nationwide. Created in partnership with vegan brands La Vie and Redefine Meat, the new menu items aim to replicate the classic comfort food The Breakfast Club is known for.
The first vegan option, called The Works, is a full vegan breakfast plate featuring Redefine Meat sausages, La Vie bacon, Scottish-style potato pancakes, homemade baked beans, scrambled tofu, mushrooms, and roasted tomatoes.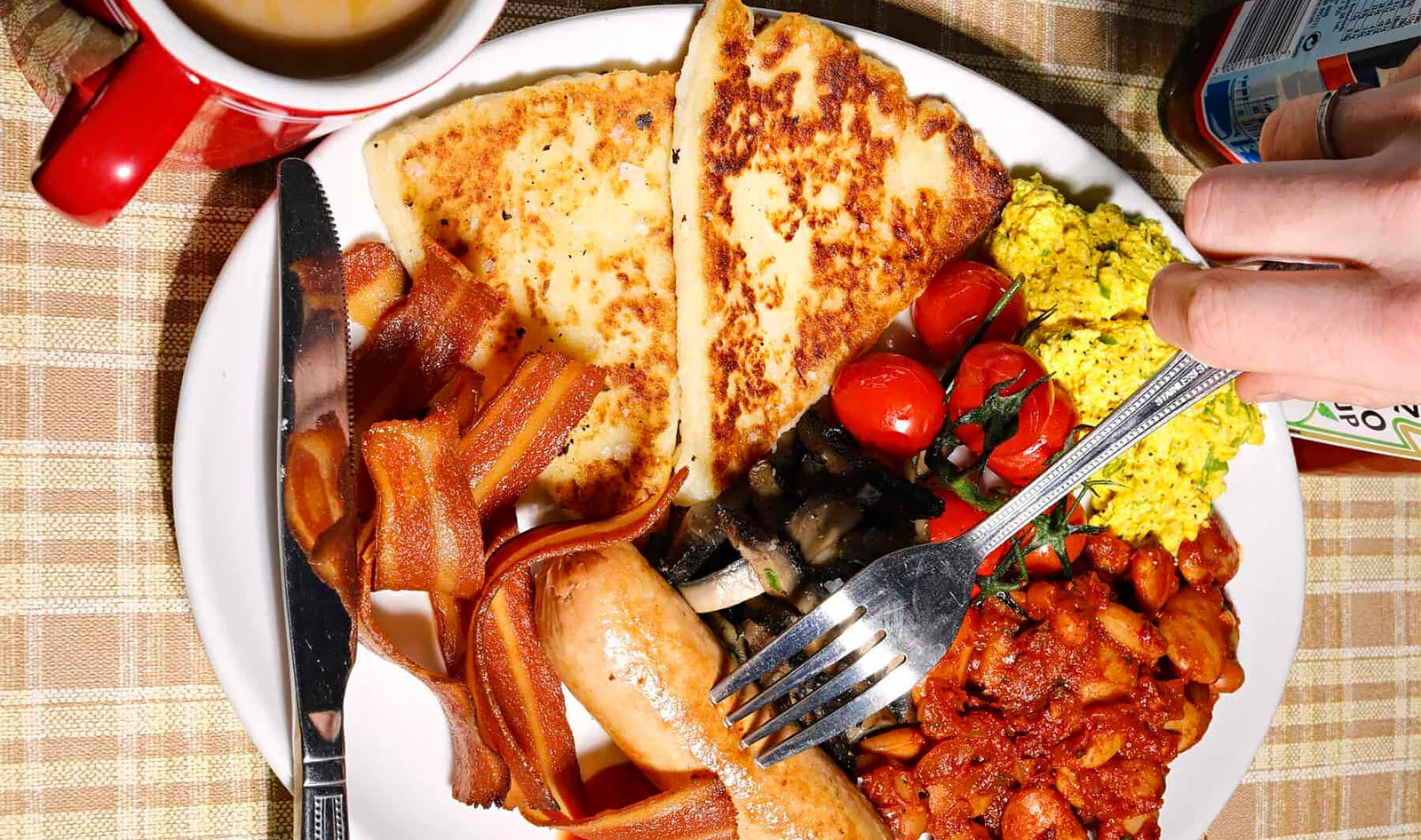 The Breakfast Club
The second new menu item, the Posh Sausage Sandwich, contains Redefine Meat sausages, Applewood's smoky vegan cheese, and tomato chutney, all served in ciabatta bread.
Additionally, the chain has developed its own vegan chorizo, made from sun-dried tomatoes, lentils, garlic, smoked paprika, cumin, and lemon.
"What makes January 2023 different is that after many many years of trying we finally found a vegan sausage, bacon, chorizo, and burger we can hang our hat on," Tom Williams, Marketing Manager at The Breakfast Club, said in a statement.
La Vie makes hyperrealistic vegan bacon
French brand La Vie produces a vegan bacon made with a patented sunflower-based vegan pork fat and counts vegan actress Natalie Portman as one of its investors. Its collaboration with The Breakfast Club follows a new partnership with Burger King.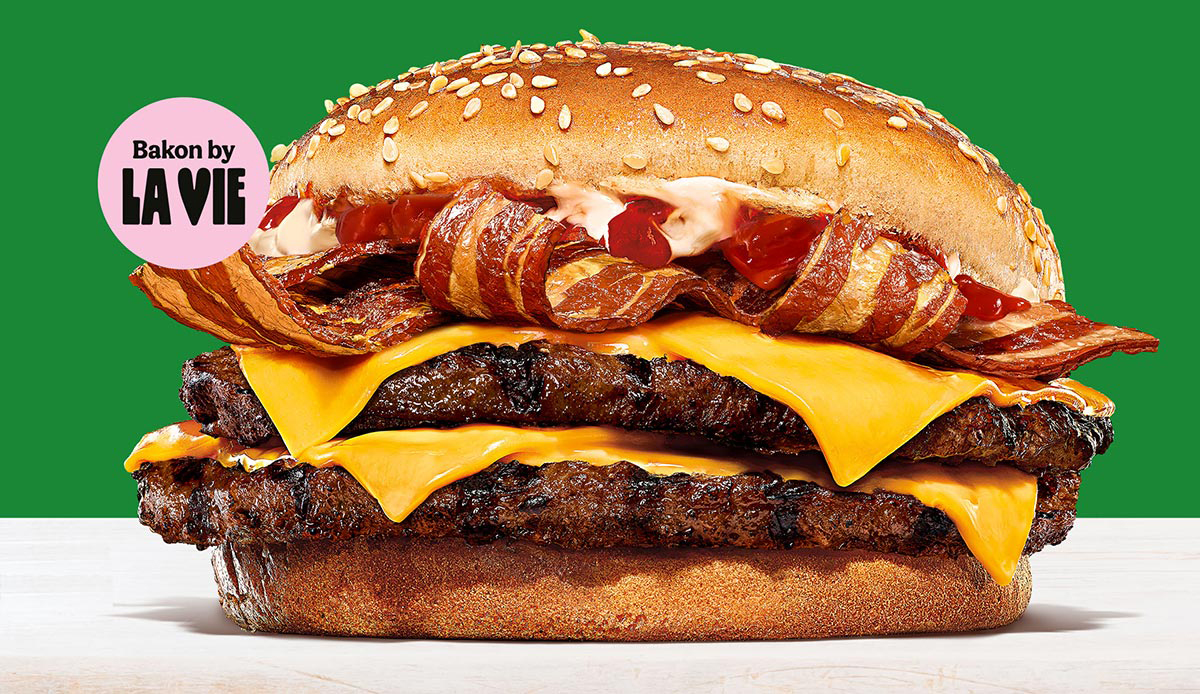 Burger King
Earlier this year, the company made headlines when it successfully campaigned for Burger King France to use La Vie bacon in the Veggie Steakhouse burger, a vegan take on a classic menu item that originally excluded a plant-based replacement for the bacon component.

The burger chain first tested La Vie vegan bacon at its 550 locations in France, and this month it will roll out as a permanent menu item at all 510 Burger King locations across the United Kingdom.
"We are very proud to be partnering with Burger King, bringing our multi-award-winning, plant-based bacon La Vie to their restaurants," Romain Jolivet, Chief Marketing Officer at La Vie, said in a statement. "This will allow us to accelerate the pace of switching from animal-based meat to plant-based, which is a climate emergency we are all facing."
Redefine Meat brings 3D vegan meat to menus
Redefine Meat, an Israeli company that produces hyper-realistic 3D-printed meat alternatives, is another brand that will appear on The Breakfast Club menus. The company's brand, New-Meat, focuses on whole-muscle cuts that provide the full sensory experience of meat, including flavor, texture and aroma. Recently, the brand launched five new products under its New-Meat portfolio, including plant-based tenderloin and striploin.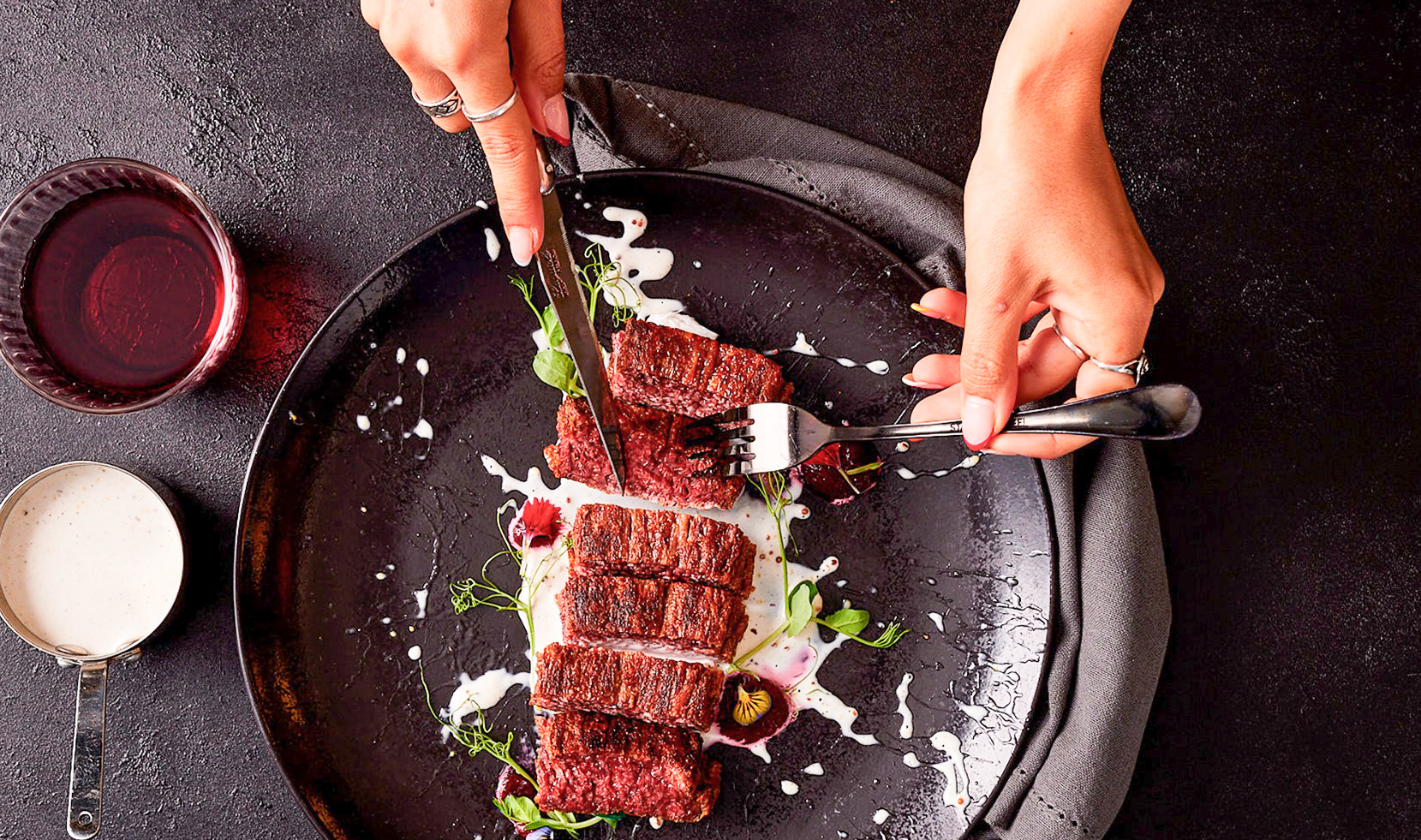 Redefine Meat
Following a $135 million funding round earlier this year, the New-Meat portfolio has launched at nearly 1,000 locations across Europe and Israel, including steakhouse chains, high-end restaurants, and fast-casual venues. The brand also recently partnered with a leading conventional meat importer to expand across dozens of countries.
"Partnering with two of the most respected and award-winning vegan brands in the country is about to change the game for us massively, and we feel very lucky and proud to be entering the new year on such a high," Williams of The Breakfast Club said.
Burger King goes meatless
The Breakfast Club is not the first restaurant to transform into a meatless haven in London. Earlier this year, Burger King opened a vegan location in London's Leicester Square, which offered the chain's biggest plant-based menu yet with 25 items from plant-based Whoppers to vegan chicken nuggets. This follows meatless pop-ups in other countries around the world, including Germany, Spain, and Costa Rica. And now it appears that other chains are following suit.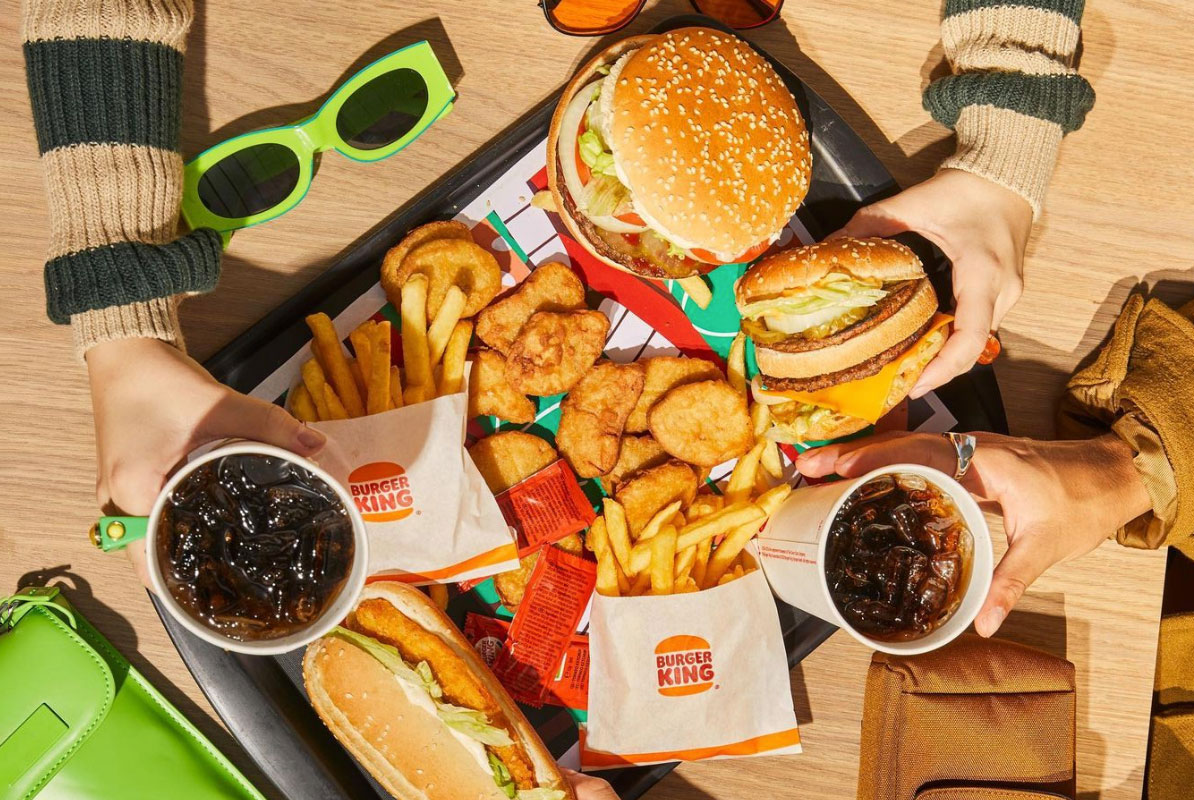 Burger King's Head of International Marketing, Sabrina Ferretti, told VegNews that the chain is actively working to become a leader in plant-based fast food. "Burger King is expanding its plant-based menus in different countries to offer tasty alternatives for everyone who would like a substitute to animal meat without sacrificing on the unmatched BK taste," Ferretti said. "Our ultimate goal is to position Burger King as the leader and go-to for the best-tasting plant-based food in the quick-service restaurant industry."
For the latest vegan news, read: