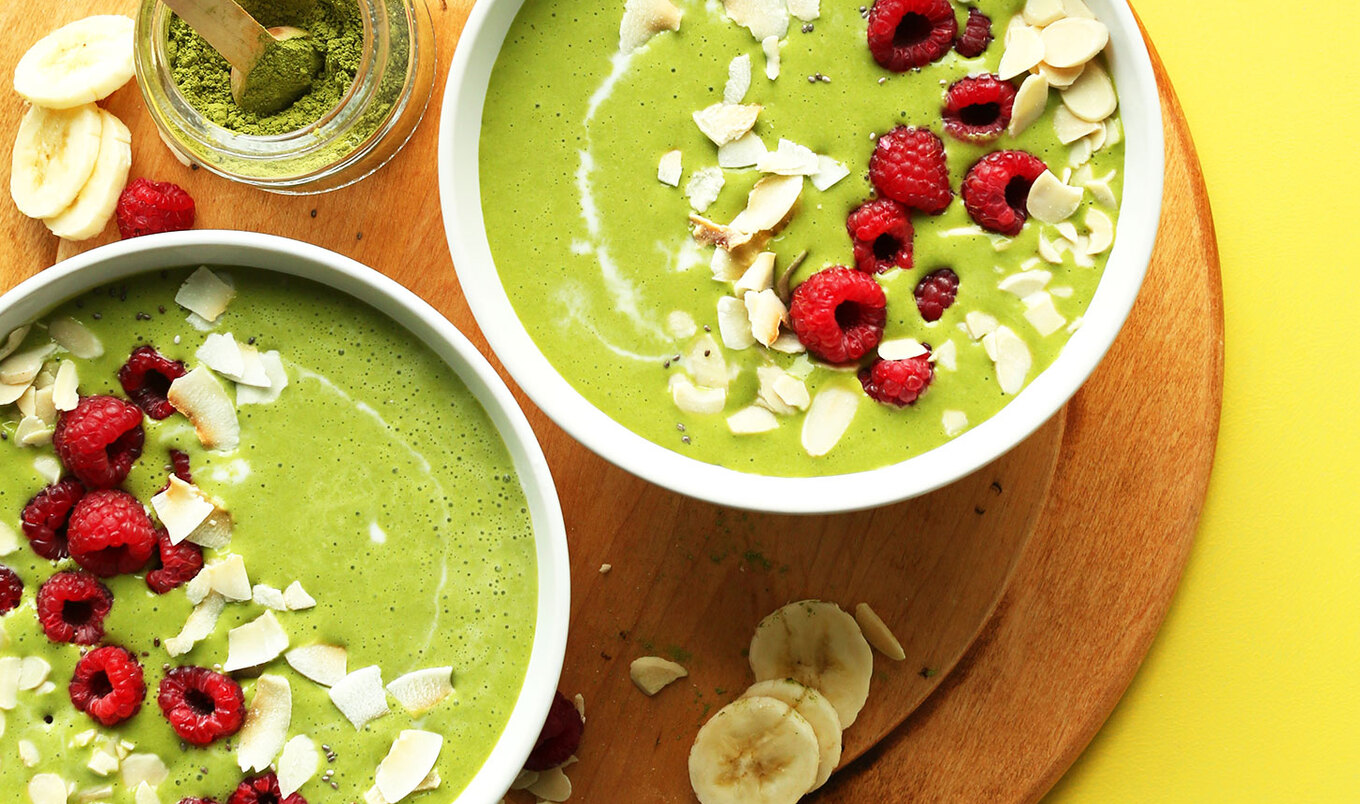 With more than one million images under the smoothie bowl hashtag on Instagram, this food trend is here to stay.
June 17, 2023
---
Consisting of a thick, fruity, blended base and loaded with superfood-centric toppings, smoothie bowls have found their unique niche in the food world thanks to beautiful aesthetics and the health-focused community. Scrolling through the multitude of colorful creations provides all of the inspiration you need to get into the kitchen, so pull out your blender, and create your own beautiful smoothie bowl.
However, with so many amazing recipes, scrolling can also have you wondering which recipes you should make first. With this in mind, we've created this list to highlight 10 of our favorite smoothie bowl recipes.
How do you build a vegan smoothie?
It's important to use the right non-dairy milk to ensure a perfectly creamy smoothie base. Our pick? Coconut milk, especially if you're wanting to get the most nutrients out of your green smoothies. According to a study that was recently published in the scientific journal Nutrients, coconut milk works best when it comes to liberating lutein (an antioxidant) from spinach. The study found that coconut milk without additives significantly improved lutein liberation by 42 percent and coconut milk with additives improved lutein liberation by 25 percent. Plus, coconut milk delivers a balanced, creamy blend for the ultimate refreshing smoothie.
A high-quality blender is also a must. A Vitamix has long been an industry favorite and for good reason. Much of Vitamix's superior performance and ongoing success comes down to innovative engineering. Today, the machines operate on a vortex system, which, according to the brand, "systematically folds ingredients back to the blades for faster, smoother blends." It also has "aircraft-grade" stainless steel blades, a metal drive system, and a powerful cool-running motor.
10 vegan smoothie bowl recipes to make right now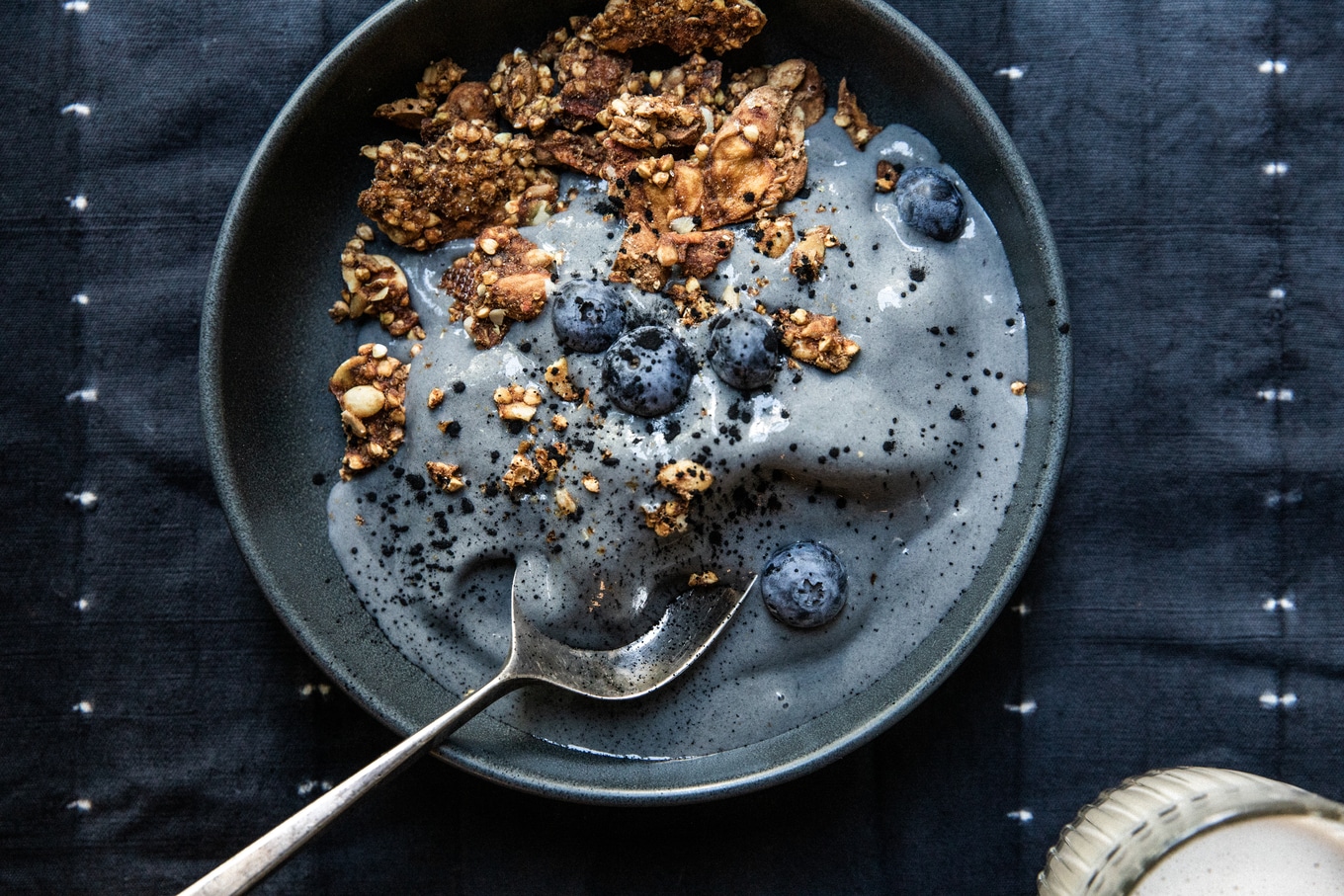 Greta Rybus
1 Vegan Vanilla Smoothie Bowl With Activated Charcoal
This delightful treat combines the rich, smooth flavor of vanilla with the healing properties of activated charcoal, resulting in a nourishing and Instagram-worthy breakfast that will leave you feeling refreshed and revitalized. Plus, a generous topping of crunchy granola and fresh blueberries adds an extra satiating touch.
Get the recipe
2 Chocolaty Vegan Peanut Butter Smoothie Bowl
Indulge in the irresistible combination of rich chocolate and creamy peanut butter with this vegan smoothie bowl. Packed with decadent flavors and wholesome ingredients, it's the perfect healthy treat to satisfy your cravings and nourish your body.
Get the recipe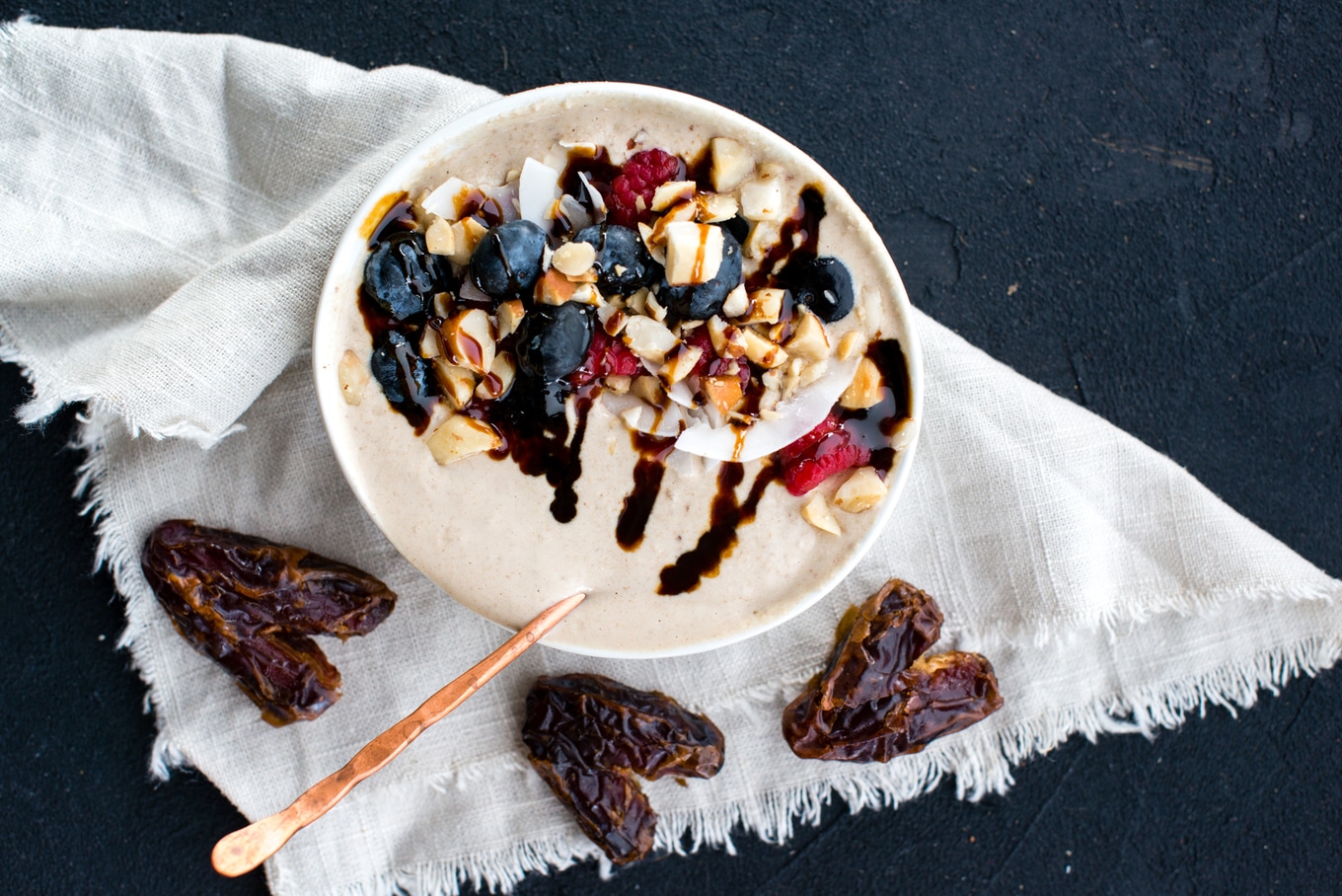 Smorgasbowl
3 Vegan Smoothie Bowl With Tahini, Coffee, Buckwheat, and Coconut
Elevate your breakfast game with a tantalizing blend of tahini, coffee, buckwheat, and coconut. This nutritious and energizing bowl is a fusion of creamy tahini, aromatic coffee, crunchy buckwheat, and tropical coconut, offering a delightful combination of flavors and textures that will awaken your taste buds and fuel your day.
Get the recipe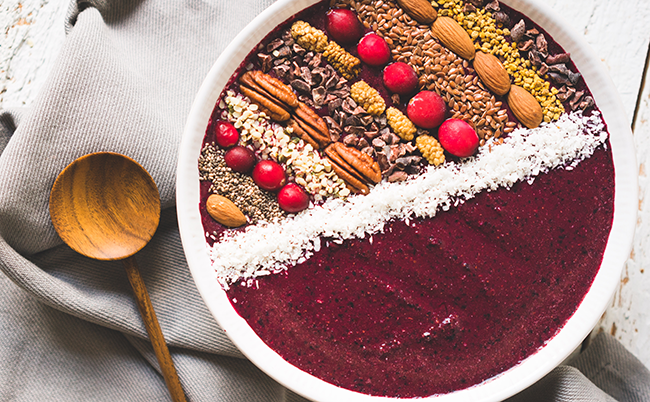 Sara Stevens
4 Blueberry Beet Smoothie Bowl
This delightful blend combines the sweetness of ripe blueberries with the earthy undertones of beets, creating a visually stunning and nutrition-packed bowl that will leave you feeling refreshed, nourished, and ready to conquer the day.
Get the recipe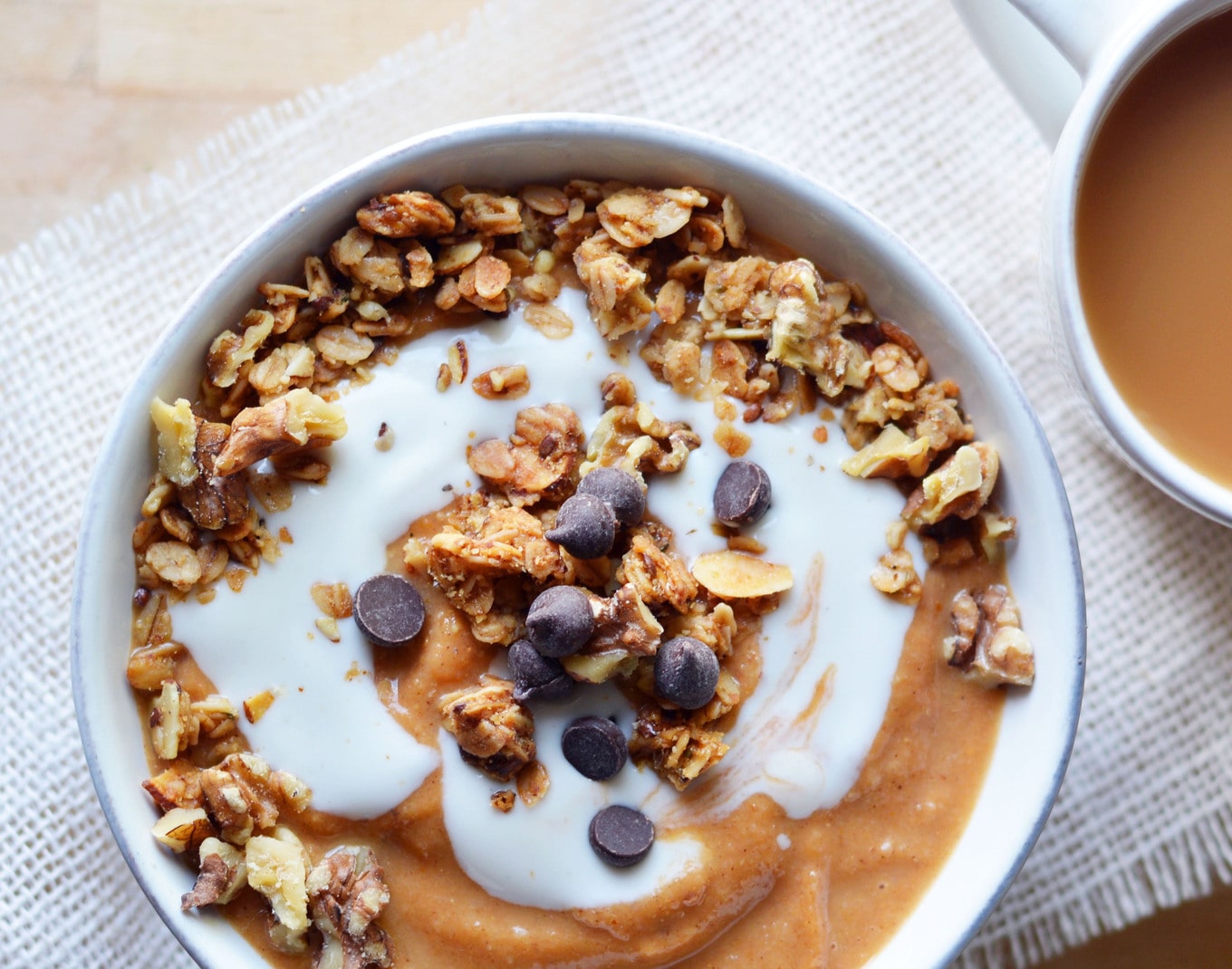 Ilene Godofsky Moreno
5 Silky Vegan Pumpkin Pie Smoothie Bowl
Indulge in the creamy goodness of pumpkin combined with warm spices like cinnamon and nutmeg, all topped with crunchy granola and a sprinkle of walnuts for the perfect autumn-inspired breakfast or snack. Get ready to savor the essence of pumpkin pie in a wholesome and plant-based way that will leave you craving more with every spoonful.
Get the recipe
Wholly Tasteful
6 Thick Vegan Snickers Smoothie Bowl
Frozen avocados are the unexpected base that make this chocolaty smoothie bowl so rich and creamy. Pair that with a drizzle of drippy peanut butter, dark mini chocolate chips or cacao nibs, and chia seeds or hemp seeds for extra crunch and nutrition.
Get the recipe
Emilie Eats
7 Banana Cream Pie Smoothie Bowl
You'll never guess the secret ingredient in this smoothie bowl is cauliflower! This dreamy blend of ripe bananas, creamy coconut milk, and a hint of vanilla creates a smooth and luscious base, while the topping of chopped pecans, flax meal, and coconut flakes adds the perfect balance of textures and sweetness.
Get the recipe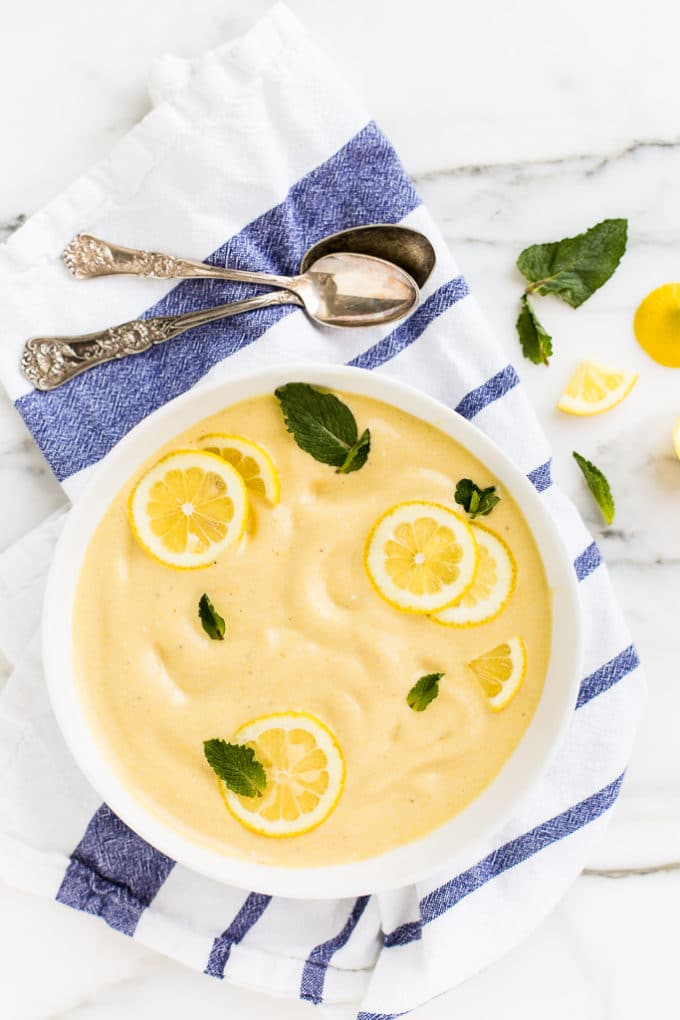 Blissful Basil
8 Vegan Lemon Cream Pie Smoothie Bowl
This vibrant blend combines the tangy essence of fresh lemons with a creamy coconut base, creating a luscious and invigorating bowl that is both satisfying and uplifting. Topped with a sprinkle of fresh mint leaves and juicy lemon slices, it's a tropical-inspired treat that will transport you to a sunny paradise with every spoonful.
Get the recipe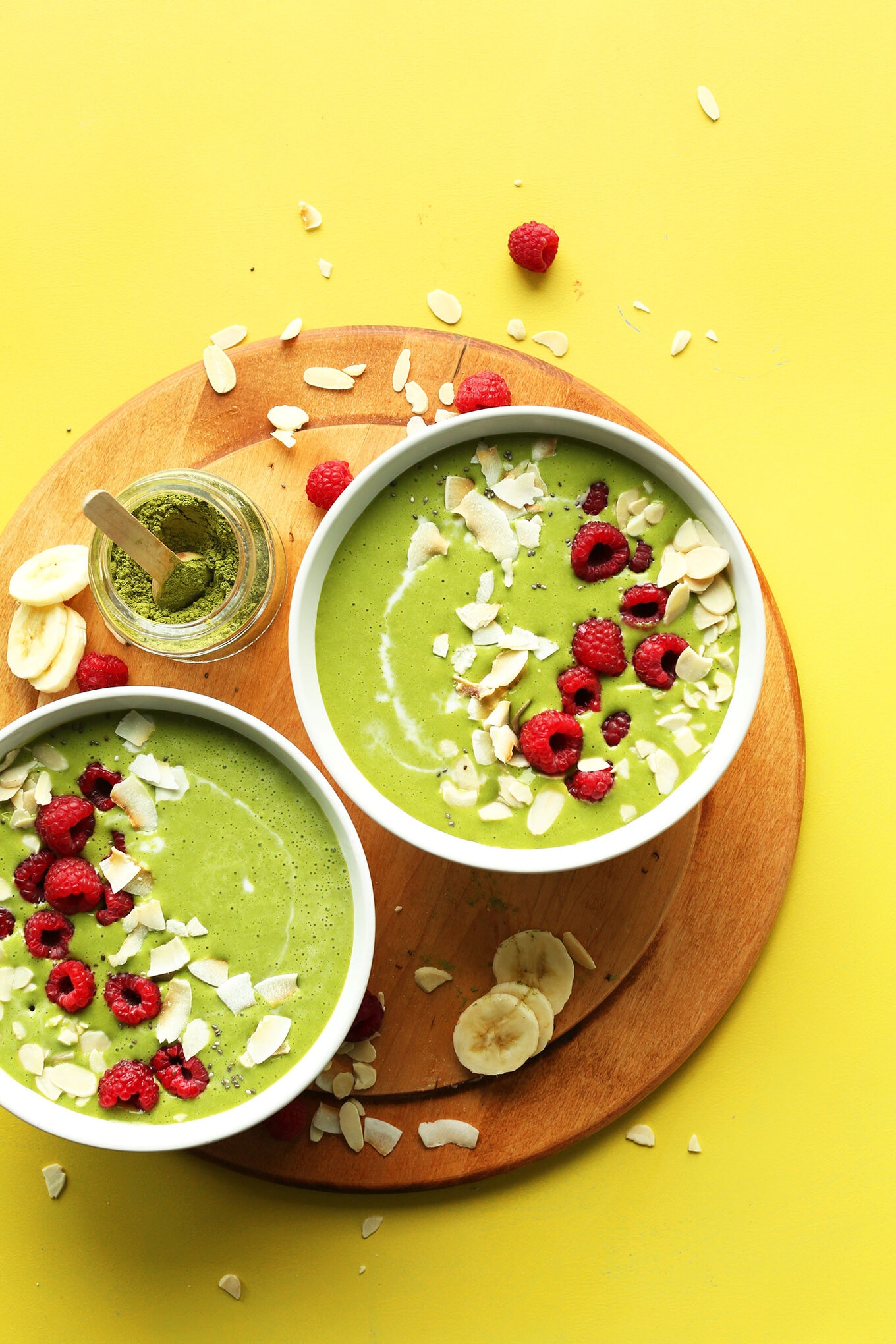 Minimalist Baker
9 Matcha Green Smoothie Bowl
This antioxidant-packed delight features the earthy and energizing flavors of matcha, combined with a medley of fresh greens and a creamy coconut milk base, resulting in a velvety smooth texture that nourishes and uplifts. Topped with an assortment of fresh berries, sliced coconut, and a sprinkle of chia seeds, it's a refreshing bowl of goodness that will help you start your day on a vibrant and healthy note.
Get the recipe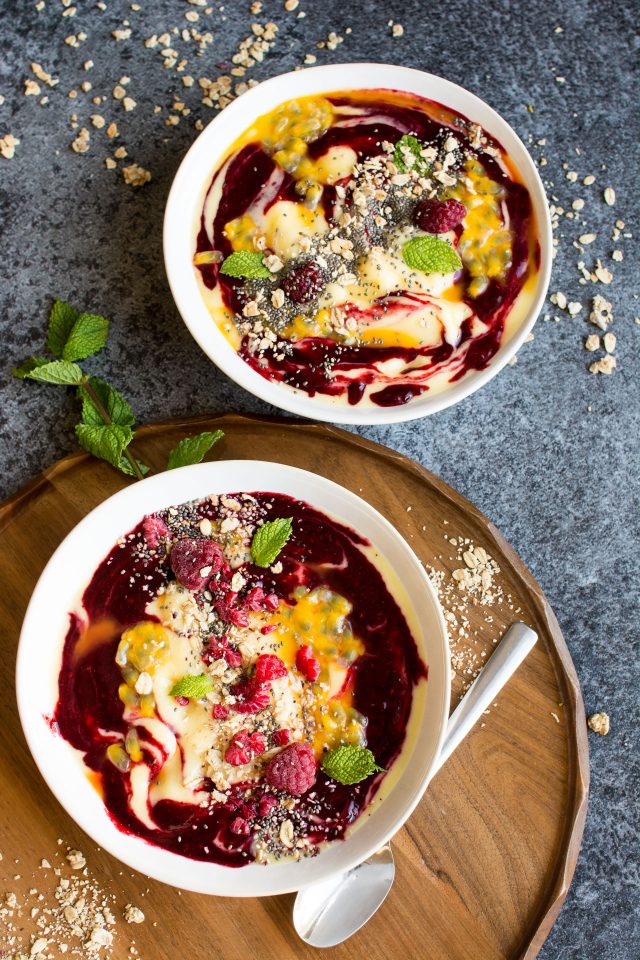 Healthy Green Kitchen
10Mango Smoothie Bowl with Raspberry Sauce
Indulge in a tropical paradise with this sweet smoothie bowl drizzled with luscious raspberry sauce. This vibrant and refreshing bowl features a velvety mango base blended to perfection, topped with a sweet and tangy raspberry sauce that adds a burst of fruity goodness.
Get the recipe
For more like this, read: