The days of clunky pleather boots and hemp sandals are long gone. Now, conscientious fashion shoppers have seemingly limitless choices when it comes to animal-free footwear. Whether you're looking for ultra-glam heels, handcrafted vegan leather clogs, or a pair of "man-made" shoes from your favorite mainstream shoe company, these 20 cruelty-free kicks will fit the bill.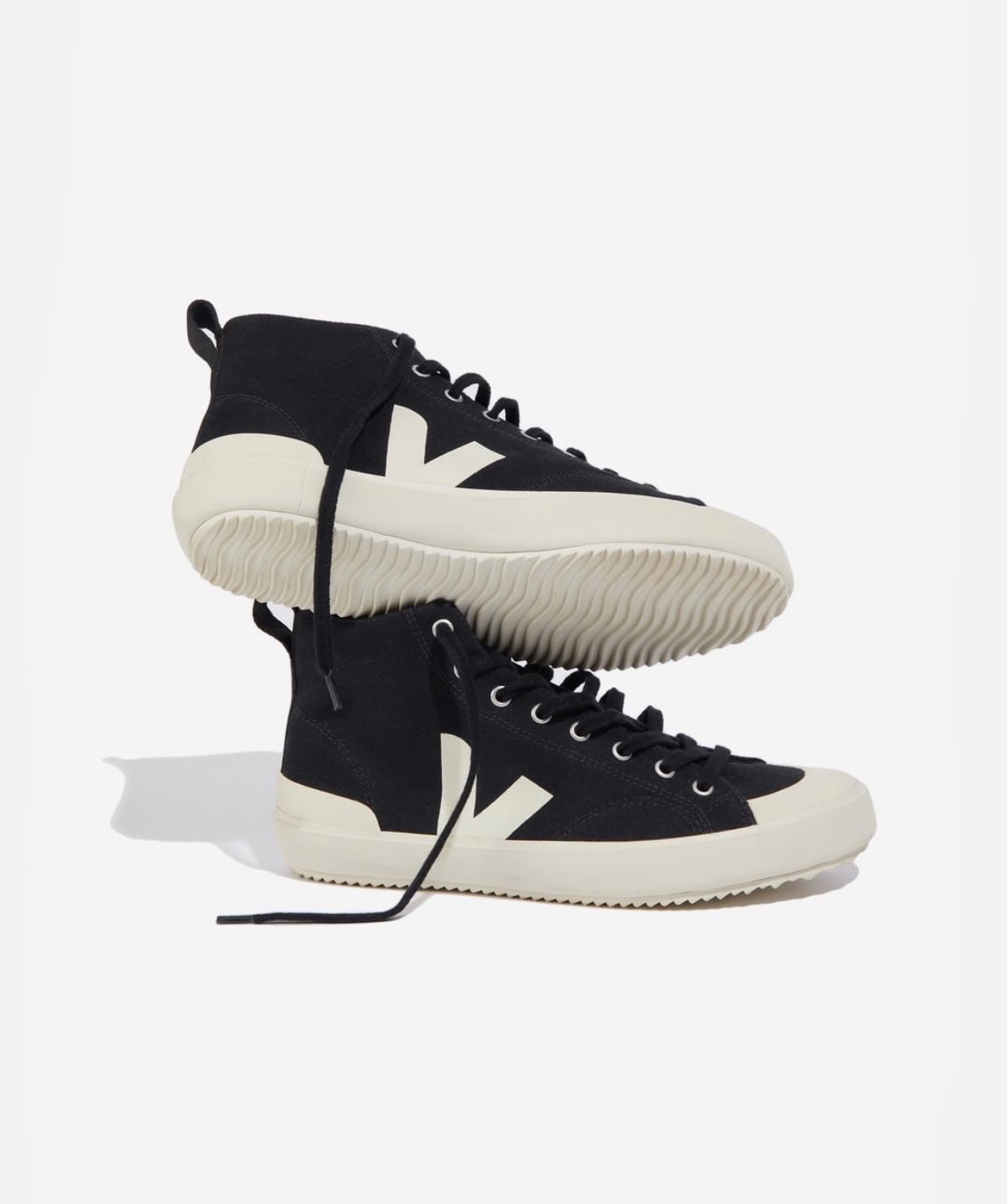 Veja
1. Veja, Nova High Top
These classic unisex sneakers are made from sustainable materials such as organic cotton and wild rubber from the Amazonian forest. Their effortlessly cool appeal can easily go with any outfit, making them an easily transitionable staple for any season.
Shop here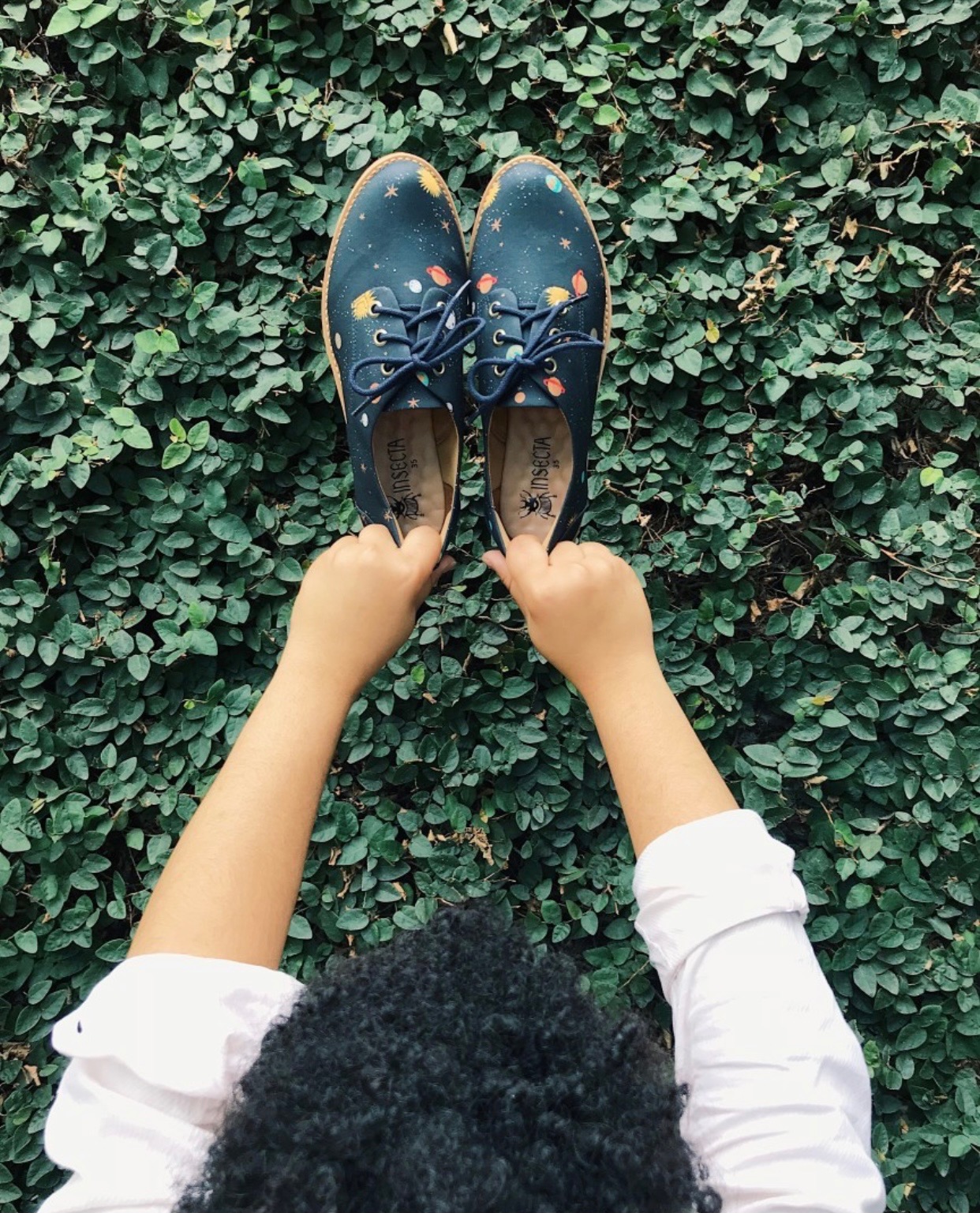 Insecta Shoes
2.Insecta Shoes, Oxford Sarabeus Planets
Nerdy chic has never looked so cool. This 100-percent vegan Brazilian-based shoe brand makes all sorts of stylish boots and sandals, but we're head over heels for these galaxy-inspired Oxfords made from recycled materials.
Shop here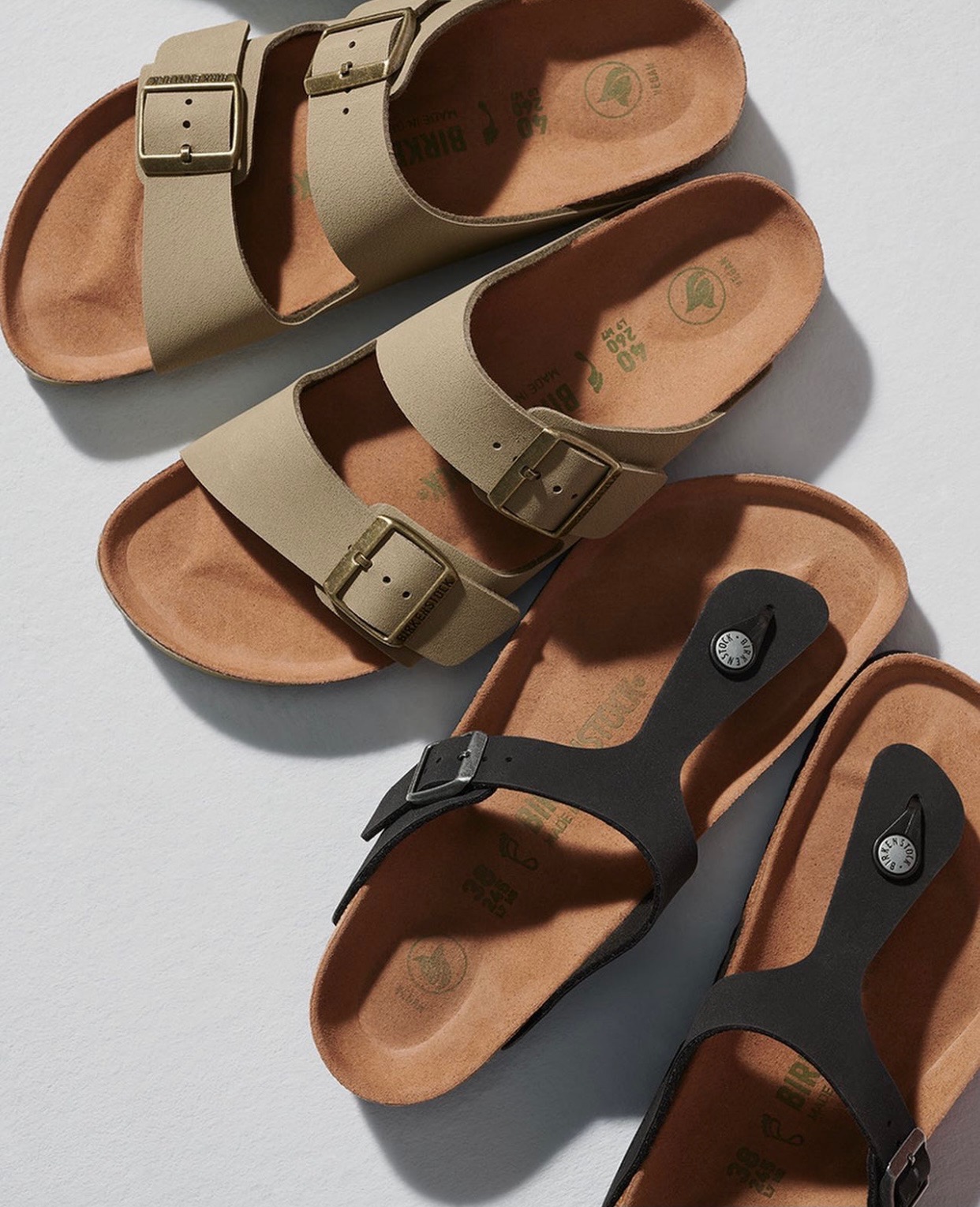 Birkenstock
3. Birkenstock, Vegan Sandals
Everyone's favorite old-school sandal company debuted a vegan line in 2017, and we couldn't wait to snatch up a pair. These sandals feature Birkenstock's beloved anatomical footbed and high-quality vegan leather so you can live out your hippie dreams in the comfiest sandals ever.
Shop here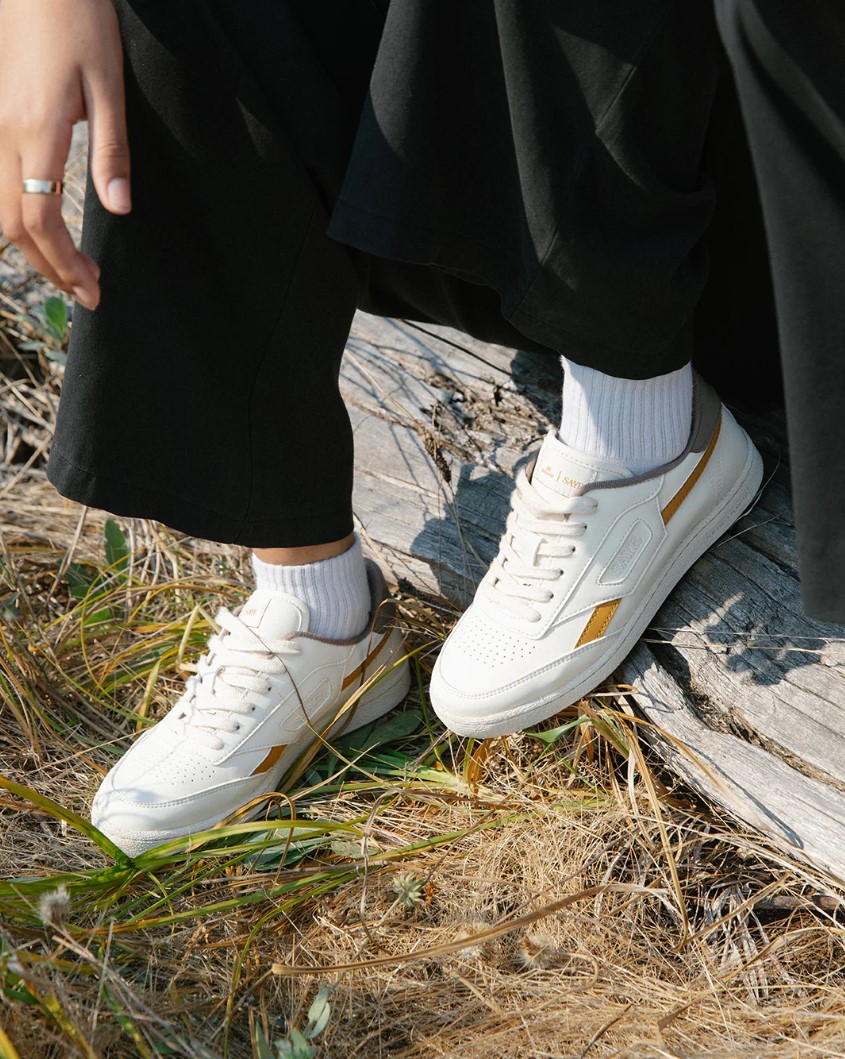 SAYE
4. SAYE Tentree
In collaboration with Tentree, shoe brand SAYE has launched a philanthropic-minded shoe in 3 styles that will help plant 10 trees for every pair of shoes sold. Not only are they sustainably made, but they also are 100-percent vegan and super chic to pair with any look.
Shop here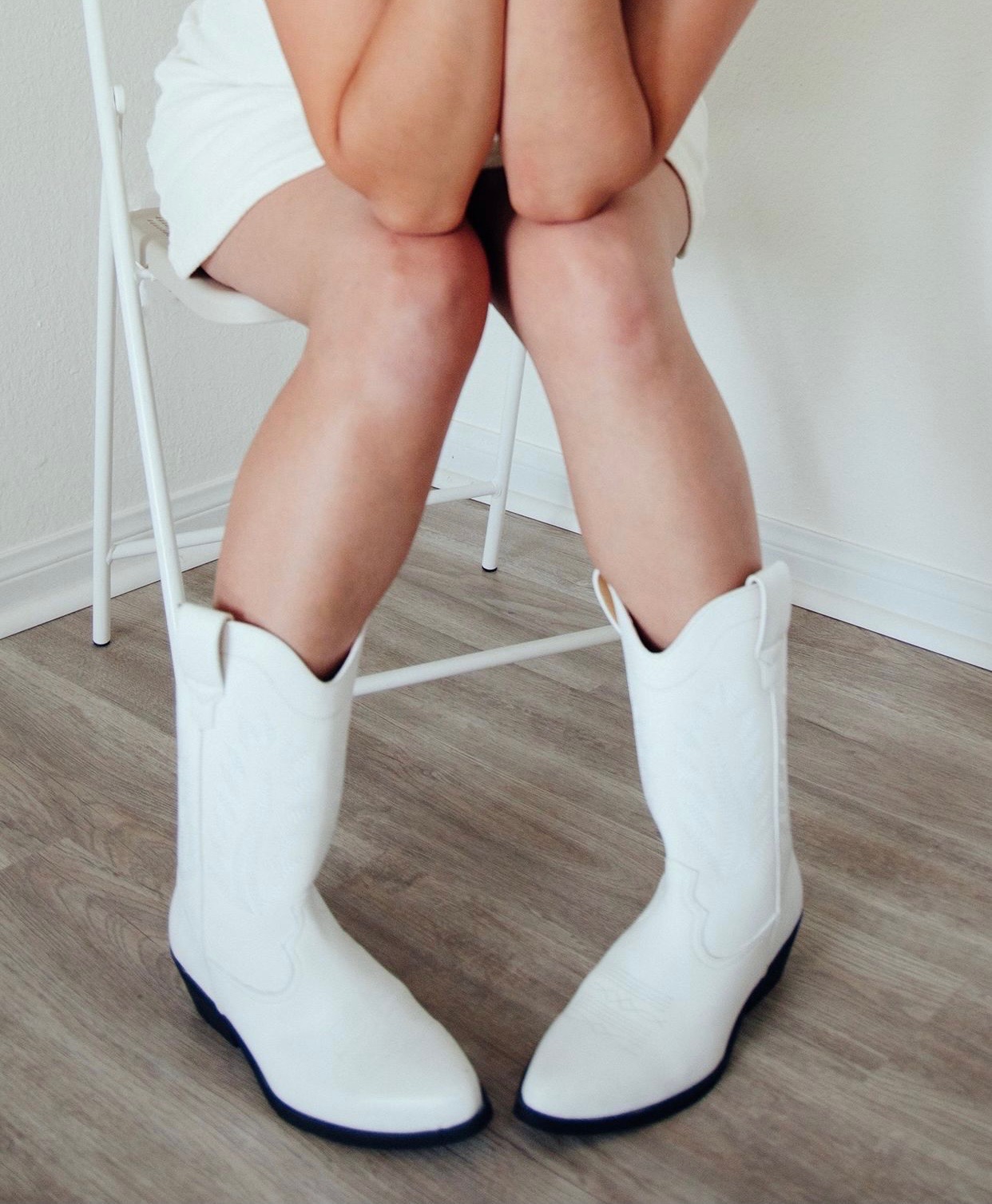 @imagenazul/Instagram
5. Good Guys Don't Wear Leather, Lucky High Top Western Boots
Boasting features in high-profile magazines such as Vogue, Elle, Nylon, and more, this women-owned company has been breaking fashion boundaries one fashionable shoe at a time. And it's really no surprise the seven-year-old brand has taken home numerous awards from both Fashion.net and PETA. These bright white boots are just one of its timeless and durable offerings.
Shop here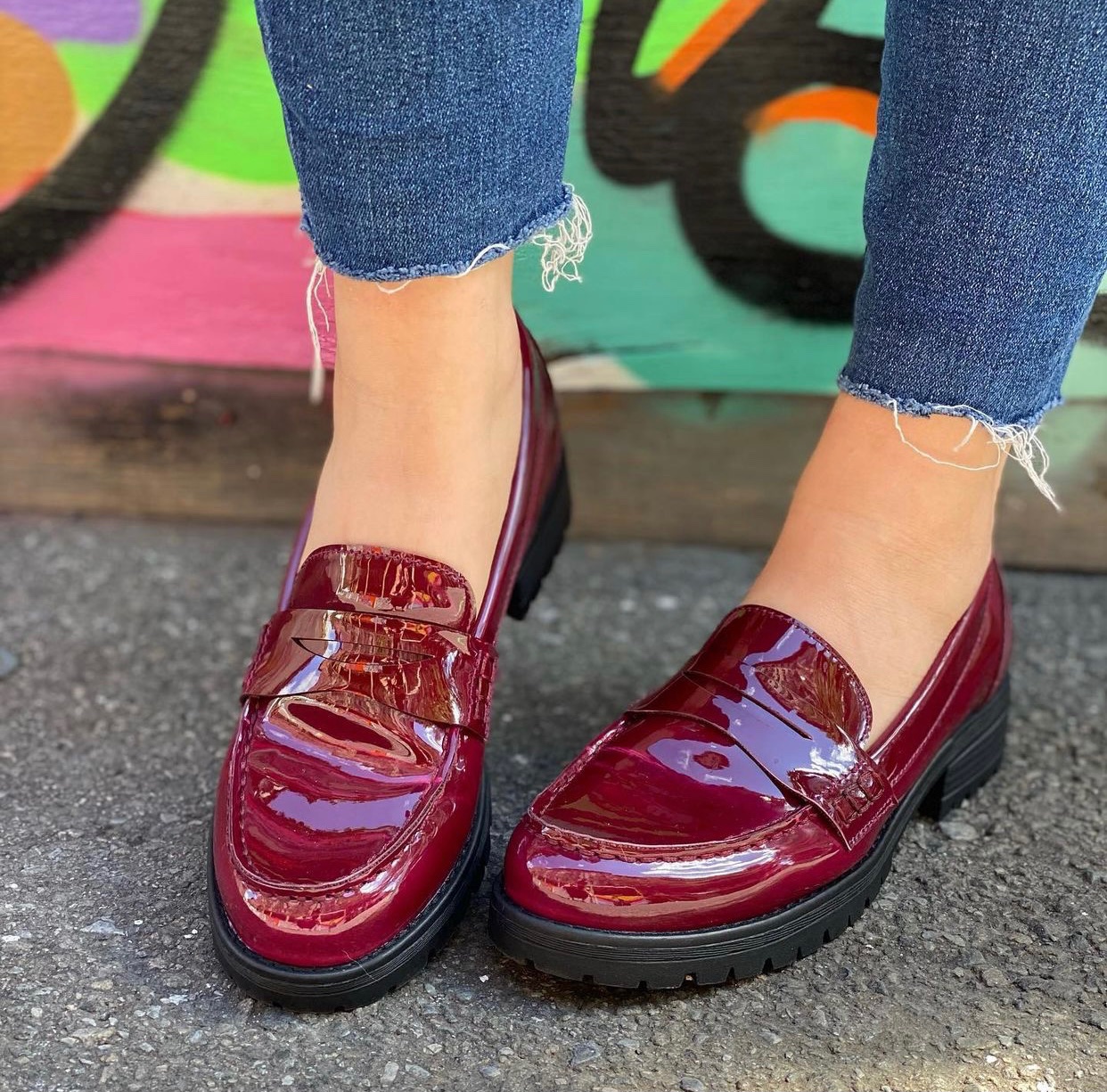 @mooshoes_nyc/Instagram
6. BC Footwear, Roulette Loafer
We j'adore these ultra-luxe vegan penny loafers from this super fashion-forward brand. The warm tones alone makes us want to snap up a pair right this minute! Pair these cute kicks with a pair of dark wash jeans, and you're ready for a night out.
Shop here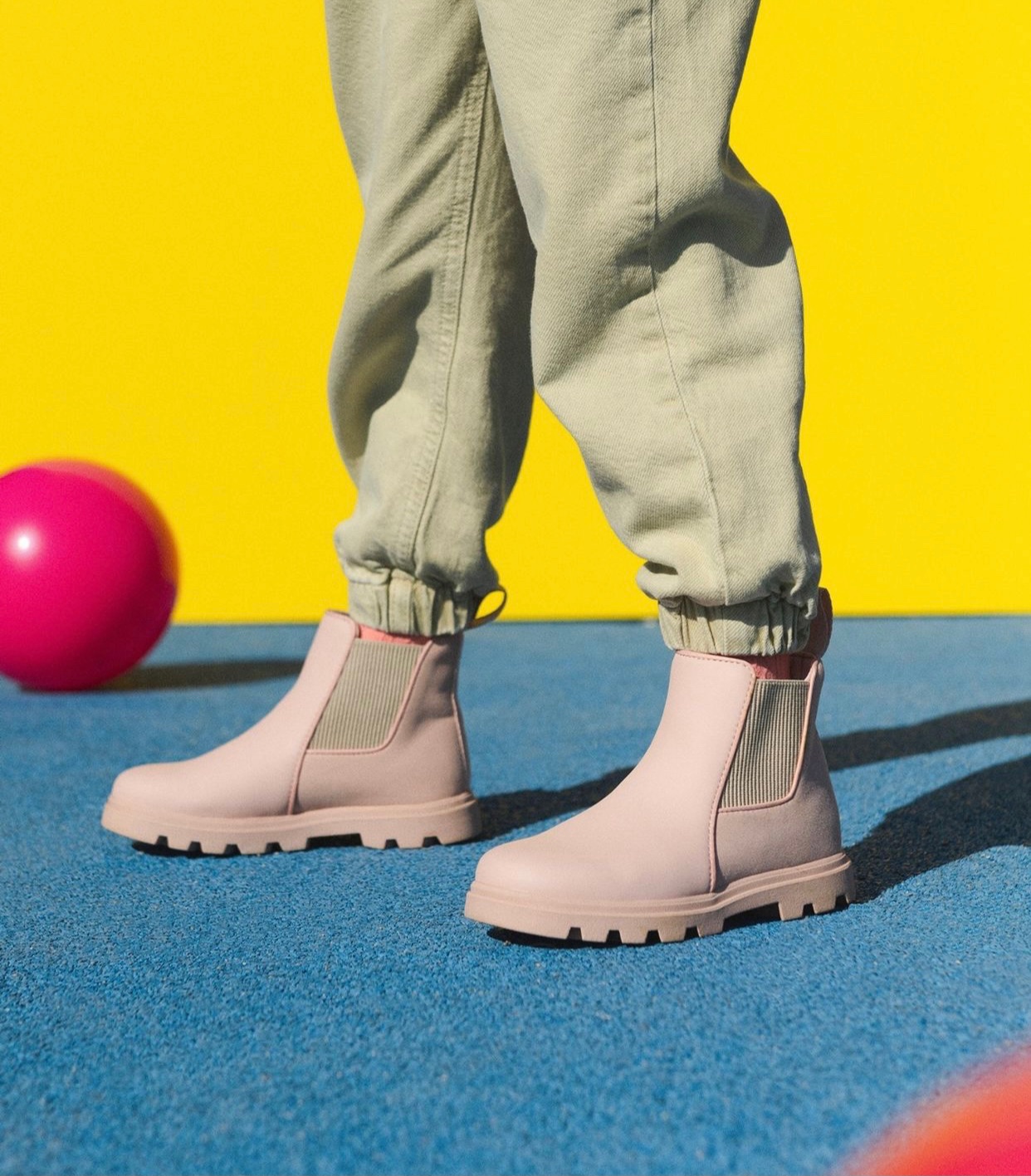 Native Shoes
7. Native Shoes, Kensington
This environmentally minded company is aiming to revolutionize the manufacturing process by setting up a system for customers to send in their worn out shoes to be ground down and given new life in community projects. This sustainable approach to fashion is just as endearing as this brand's stylish kids' boots.
Shop here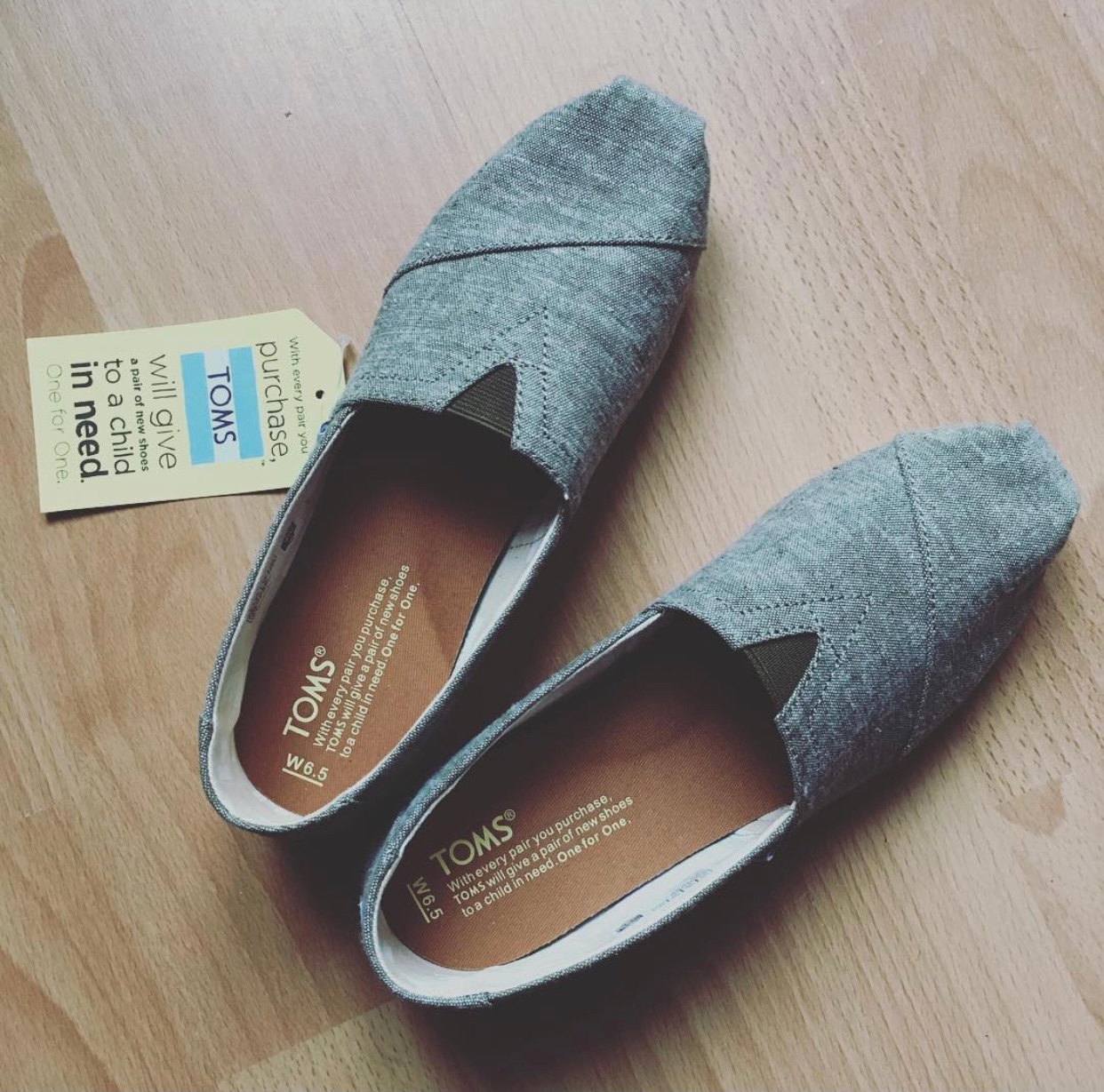 @wobblyvegan/Instagram
8. Toms, Alpargata Heritage Canvas
This philanthropic company has given over 60 million shoes to children in need, but what makes us love this brand even more is its extensive selection of animal-friendly kicks. We're opting for its iconic slip-ons, but you can choose from other styles such as wedges and boots.
Shop here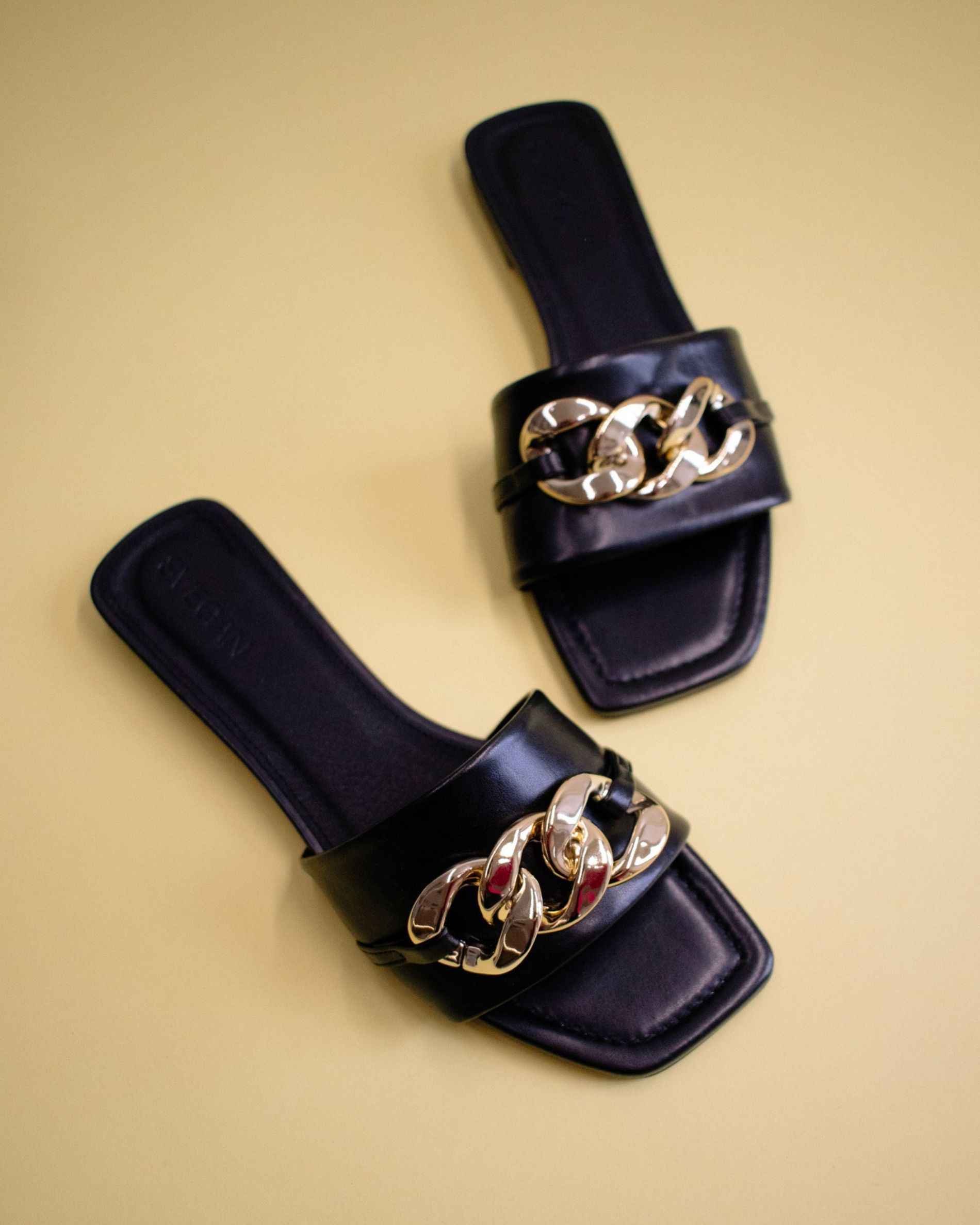 ALOHAS
9. Svegan, Claquettes Chain
Vegan and sustainable brand Svegan makes these ultra cute, eye-catching sandals guaranteed to add glitz and glam to any outfit. Pair with a long skirt and neutral toned top for the perfect brunch look.
Shop here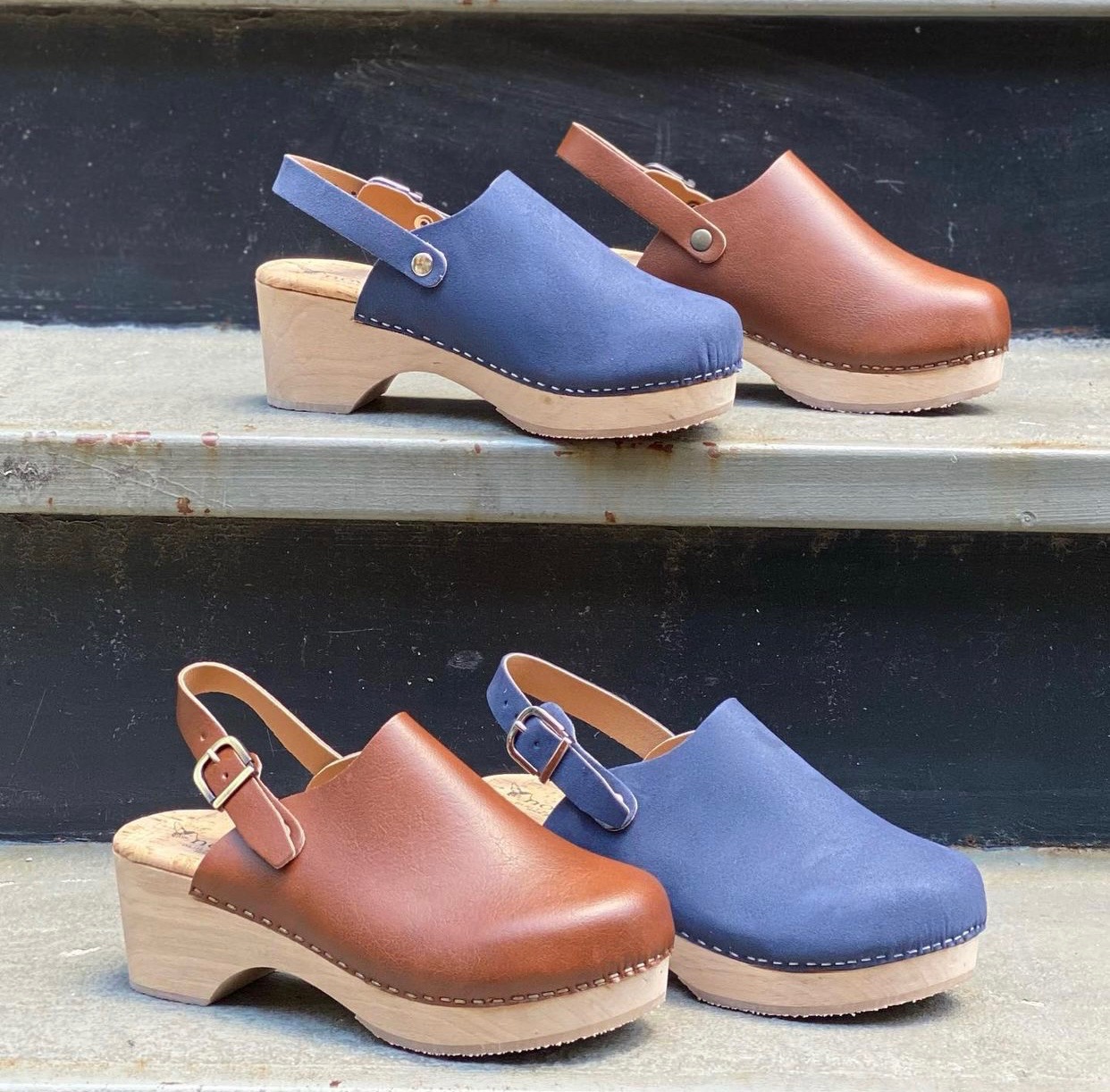 @mooshoes_nyc/Instagram
10. Novacas, Fatima Clog
These chunky, platform clogs from New York institution MooShoes are handmade in ethically operated, family-owned factories in Portugal. Available in tan, blue, and black, they're perfect for dressing up a casual look for a night on the town.
Shop here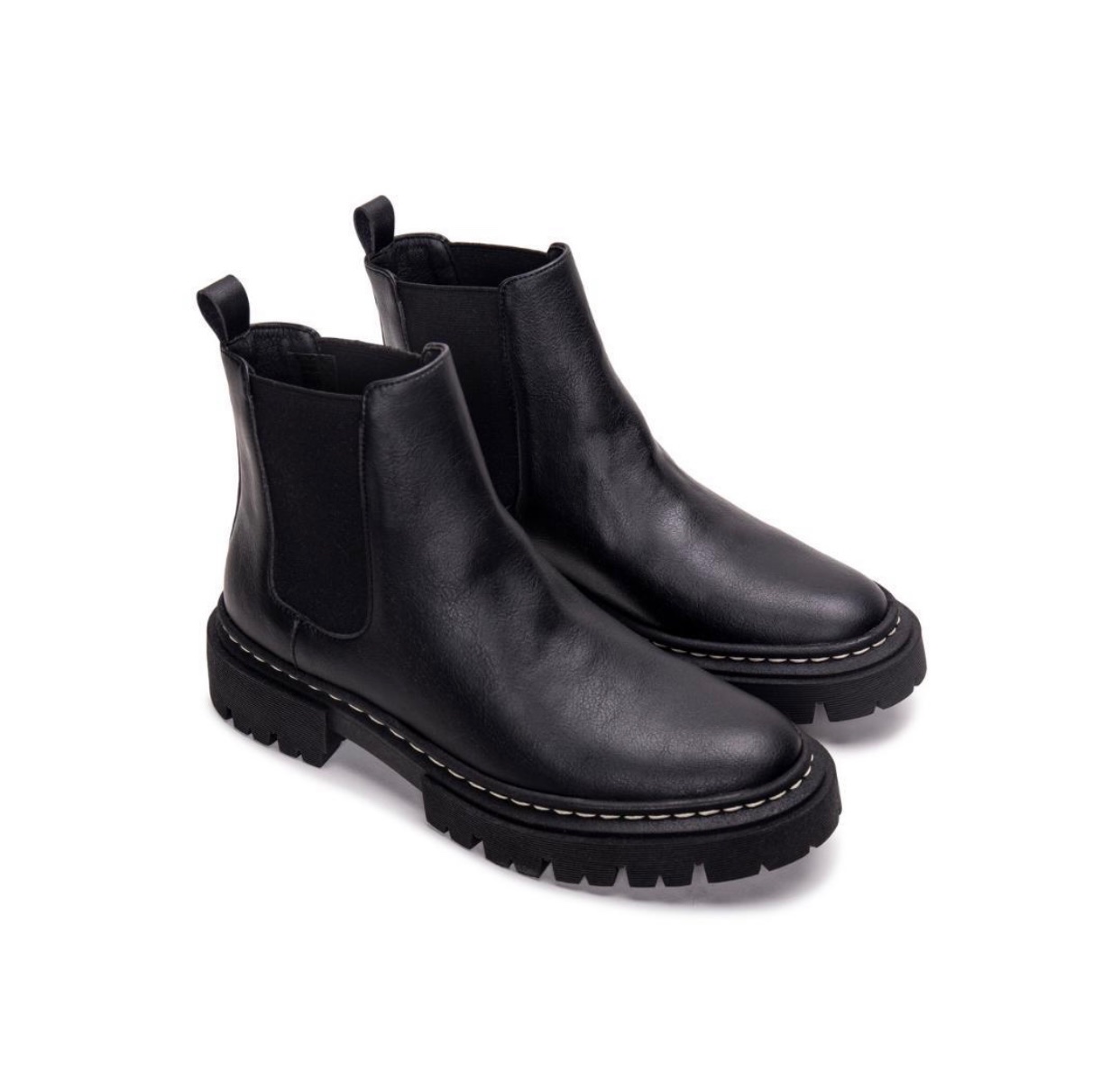 NAE Vegan Shoes


11. NAE Vegan Shoes, Duda Micro Vegan Boots
NAE (standing for No Animal Exploitation) ensures all of its products are made without animal or human exploitation. From using natural materials such as cork and pineapple to manufacturing only in certified factories in Portugal, your conscience can rest easy when you wear these kicks.
Shop here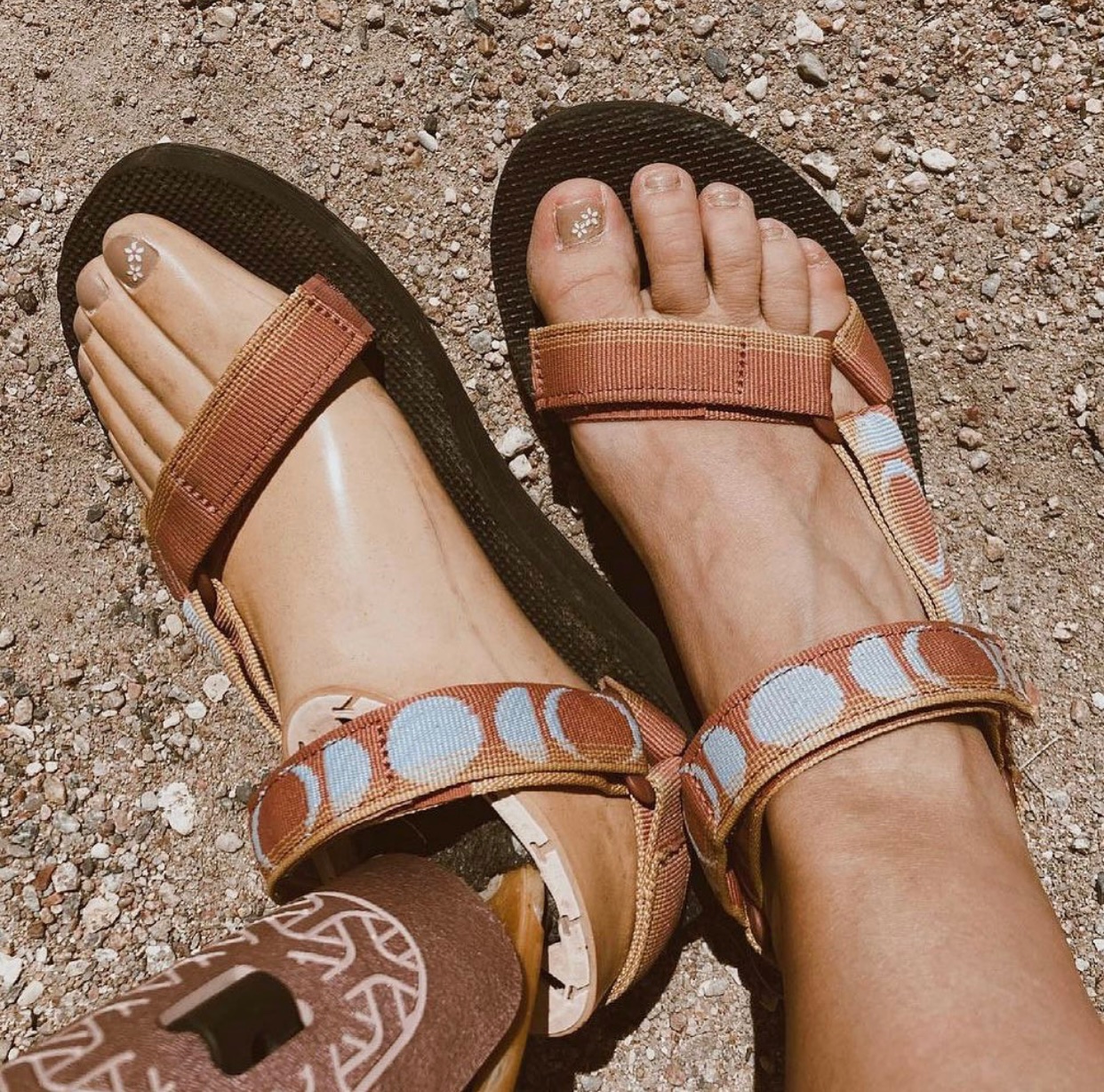 @thisbioniclife/Instagram
12. Teva, Original Universal
You'll be set for your next adventure when you fasten the velcro strap on these ever-popular sandals. Head out for a hike, walk your dog at the park, or skip to a low-key vegan lunch—the options are endless. Check out the vegan search on its website for a full list of cruelty-free offerings.
Shop here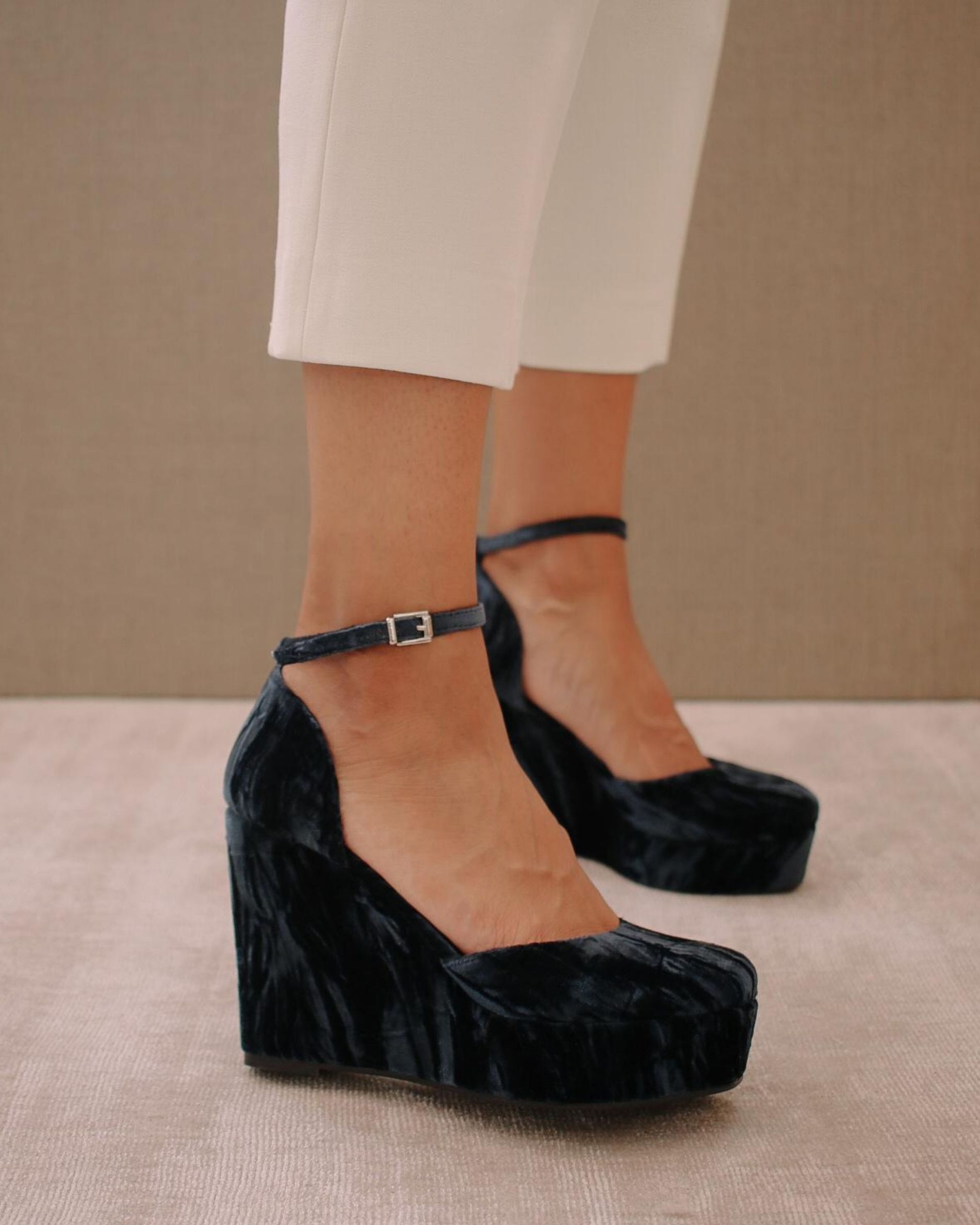 ALOHAS
13. Alohas, Clara Nightfall
These velvety soft wedge heels are perfect for any special occassion, from autumn weddings to weekend in the vineyard.
Shop here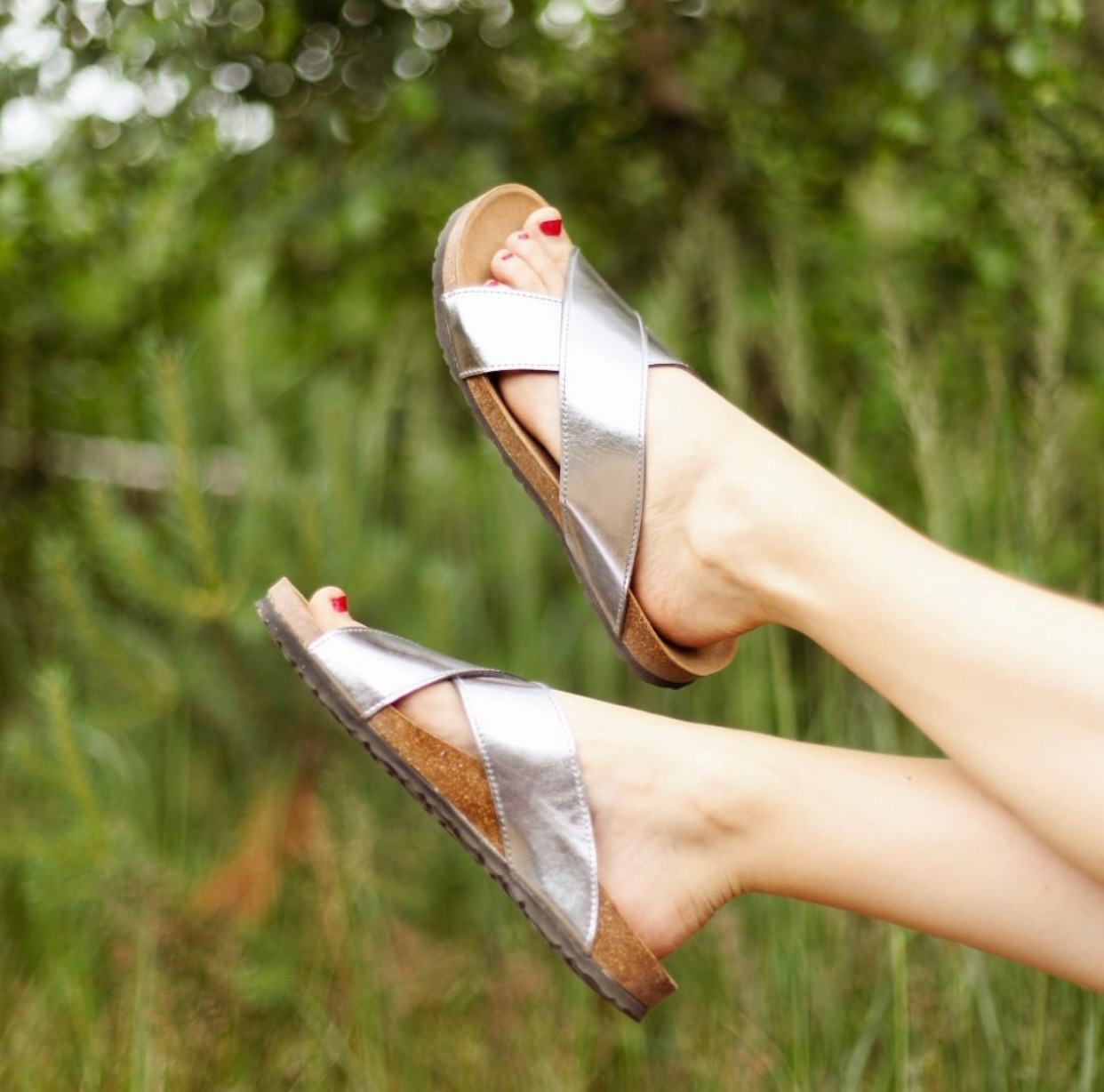 @fvckluckygohappy/Instagram
14. Bahatika, Agua
With a slogan like "No Animals. No Pain. Just Shoes.," we already knew we'd be a fan of this Germany-based company, but then we saw these super cute, metallic vegan sandals perfect for the early days of fall. And now we're obsessed. This PETA-approved company's magazine-quality shoes are making cruelty-free look so good.
Shop here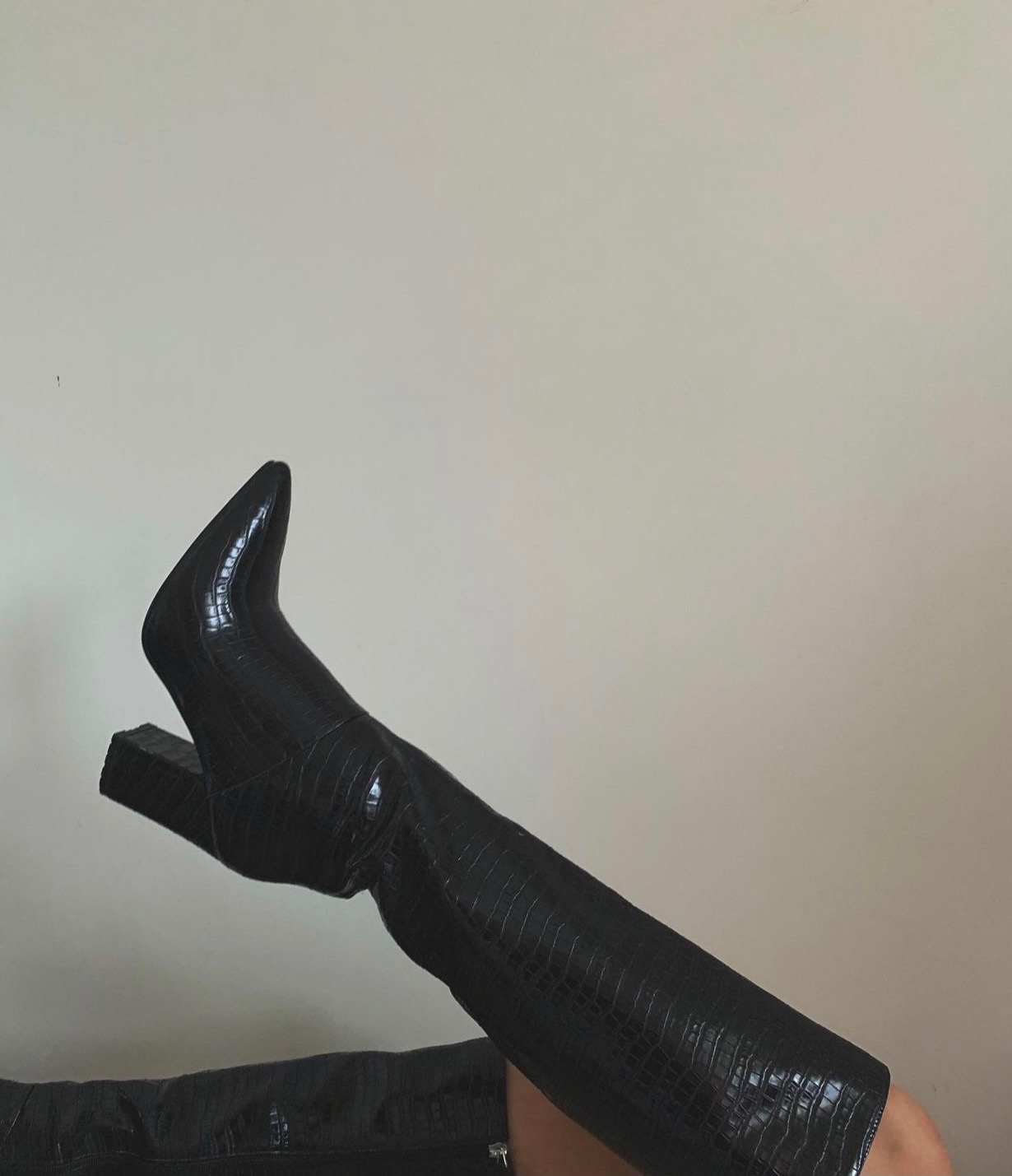 Collection & Co
15. Collection & Co, CARINA Boot
This UK-based vegan shoe store has been outfitting vegan Londoners for the past five years and has quickly garnered a loyal fan base for its use of innovative textiles and fashion-forward styles such as these upcycled faux leather knee-high boots.
Shop here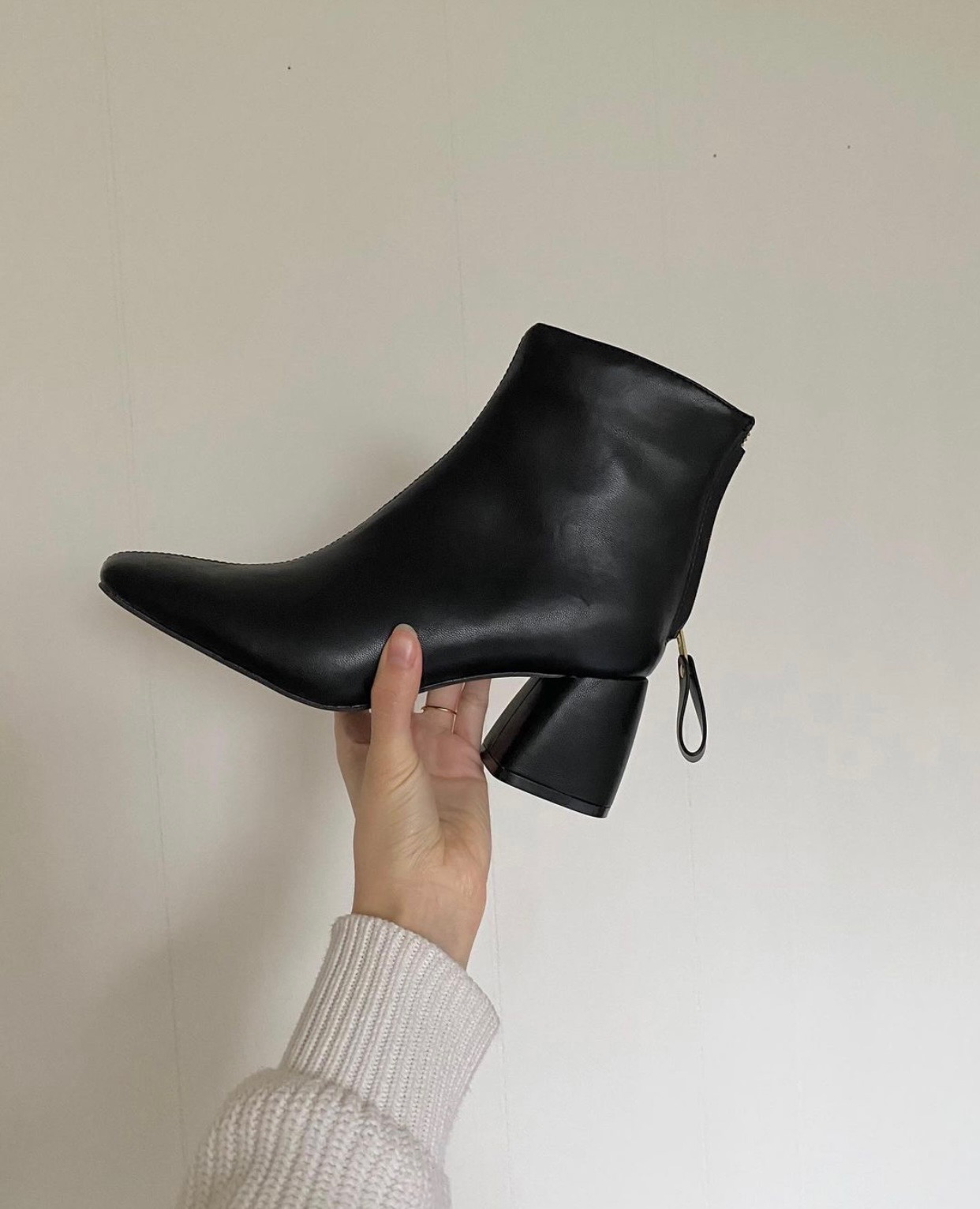 @adorahraylene/Instagram
16. Matt & Nat, Deena Mid Heel Boots
A favorite among many cruelty-free shoppers, this high-fashion brand has spread internationally. Worn by A-list celebs including Olivia Wilde, Emily Deschanel, and Tobey Maguire, this brand's clean and minimalist designs are on everyone's must-have lists.
Shop here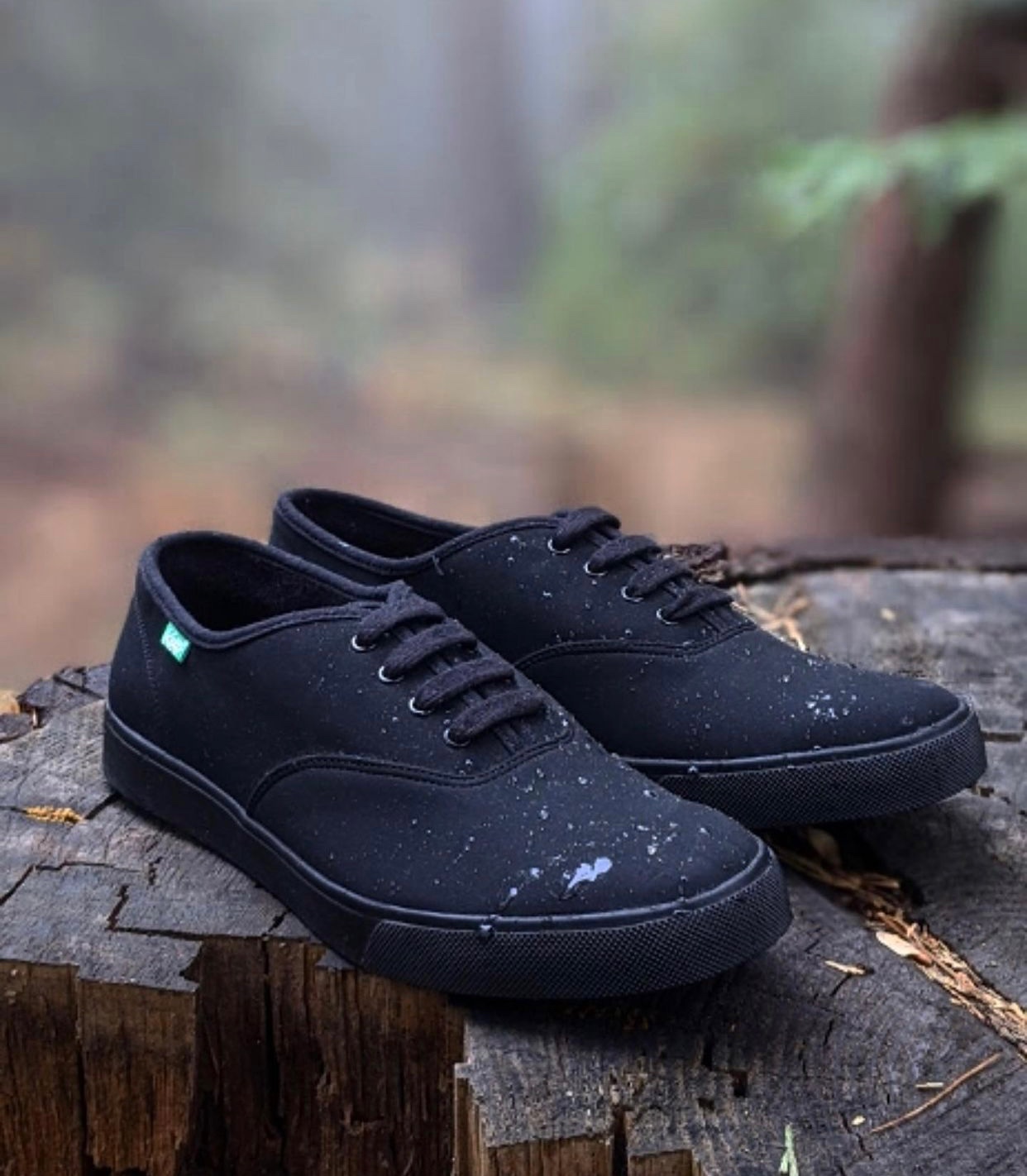 @sleepydz/Instagram
17. Keep Company, THE HOMER
These California-made sneakers are water-resistant and have a natural, grippy gum sole, making them essential for skaters and mallrats alike. You can feel good when you strap on these kicks because each pair is ethically made in sweatshop-free factories.
Shop here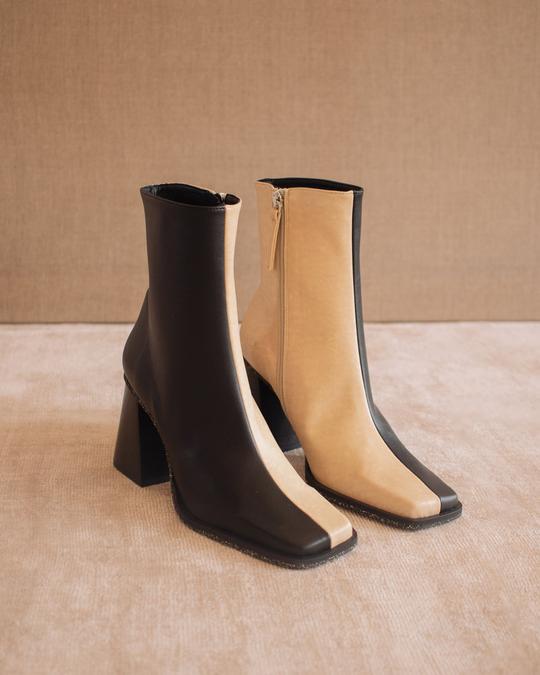 ALOHAS
18. Second Life, South Bicolor Corn Black Stone Beige
Corn is magically transformed into these modern, two-toned and fashion-forward boots. This head-turning, one-of-kind footwear is guaranteed to garner compliments wherever you go.
Shop here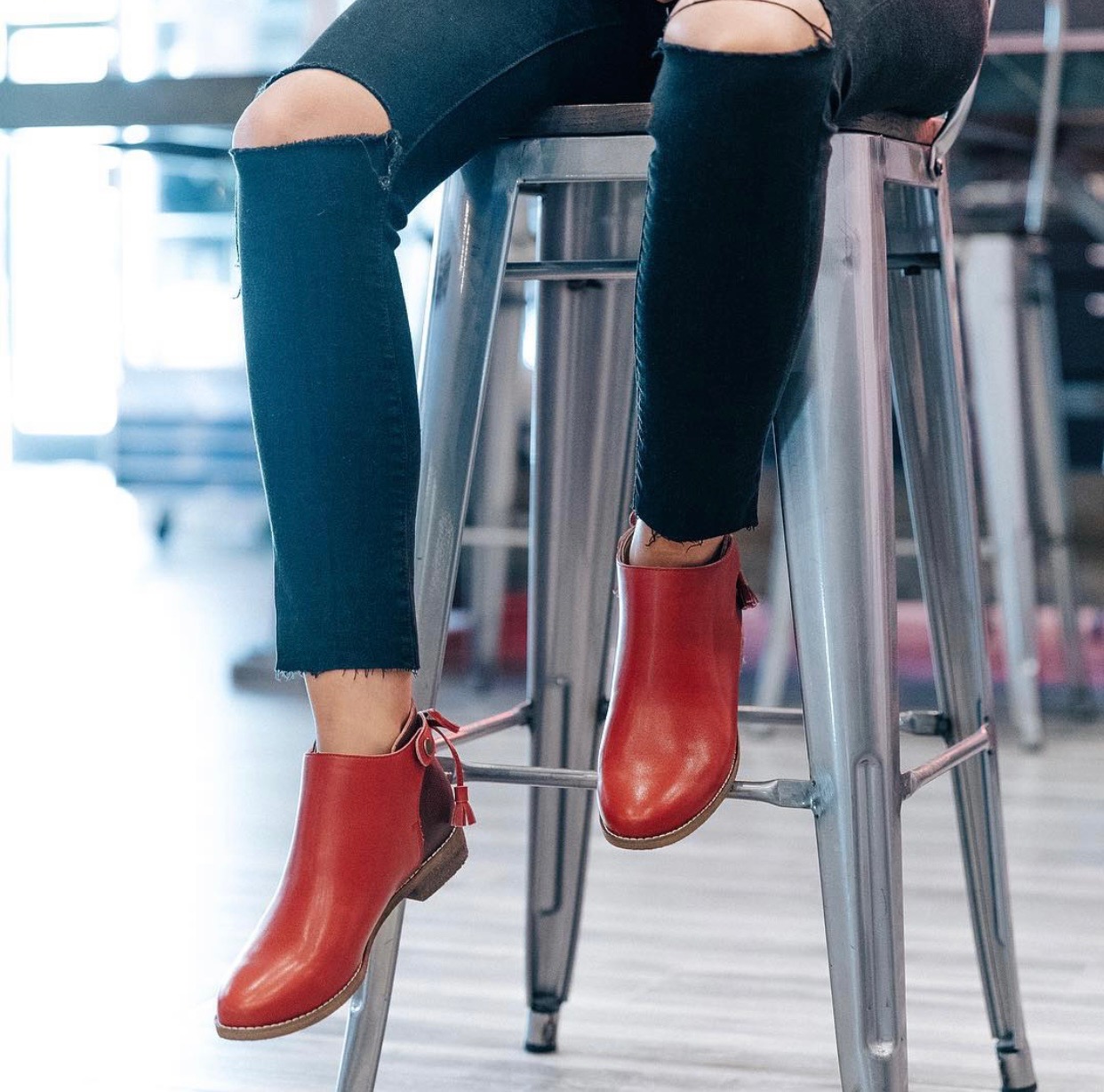 @nishabalsara/Instagram
19. Tastemaker Supply, Taste Artistry
Each pair of these shoes are handmade by experienced shoemakers and the comfy custom-made insole makes these boots even more of a dream to wear. We're pairing these statement booties with a pair of cuffed jeans for an #OOTD worthy of an Instagram post.
Shop here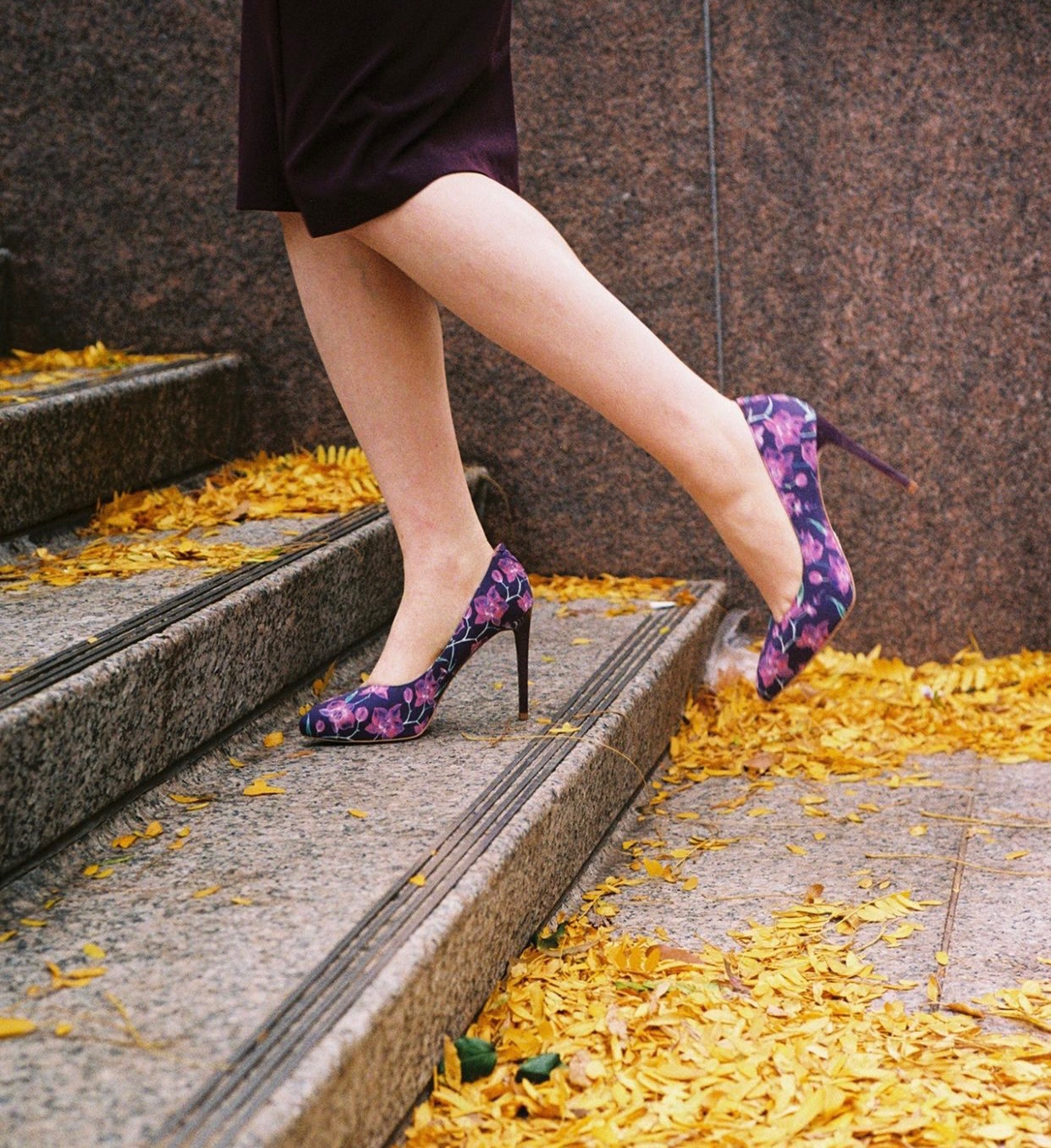 @veerahofficial/Instagram
20. Veerah, Mulan
Shoes made from plastic bottles? Yes, we're serious. We can't think of a dreamier statement piece than these sky high, floral-printed stilettos.
Shop here
Sarah McLaughlin is the New Products Editor at VegNews who is super eager to go on an online shopping spree after looking at all these cruelty-free shoes.