In the ever-evolving landscape of fashion, as consumers become more environmentally and ethically conscious, the demand for sustainable and cruelty-free clothing options is on the rise. As the chilly winds of winter begin to rustle the leaves, the search for the perfect coat becomes a yearly ritual. This season, we're celebrating all things cruelty-free in the outerwear industry.
What exactly makes a coat vegan?
It's simple, vegan coats are crafted without the use of any animal-derived materials, such as fur, leather, or wool. Instead, they rely on a range of sustainable and cruelty-free alternatives, which can include high-quality synthetic fibers, recycled materials, and innovative textiles that mimic the look and feel of traditional materials, without the ethical concerns. You can step out in style, knowing that your choice of outerwear aligns with your values. No animals were harmed in the making of your coat, and the materials used have a minimal impact on the environment. It's a win-win scenario that allows you to look good while doing good.
Wool is commonly used in outerwear and it can be tough to find cold weather jackets without this animal-sourced material. Vegan jackets, such as the ones in this piece, use alternatives like organic cotton, hemp, bamboo, or innovative synthetic fabrics to achieve warmth without relying on animal fibers.
You'll discover that choosing a vegan coat is not just a fashion statement; it's a conscious decision to be kinder to our planet and its inhabitants while looking chic and staying cozy throughout the winter season. So choose between one of these luxe, chic, fashion-forward coats for this winter season.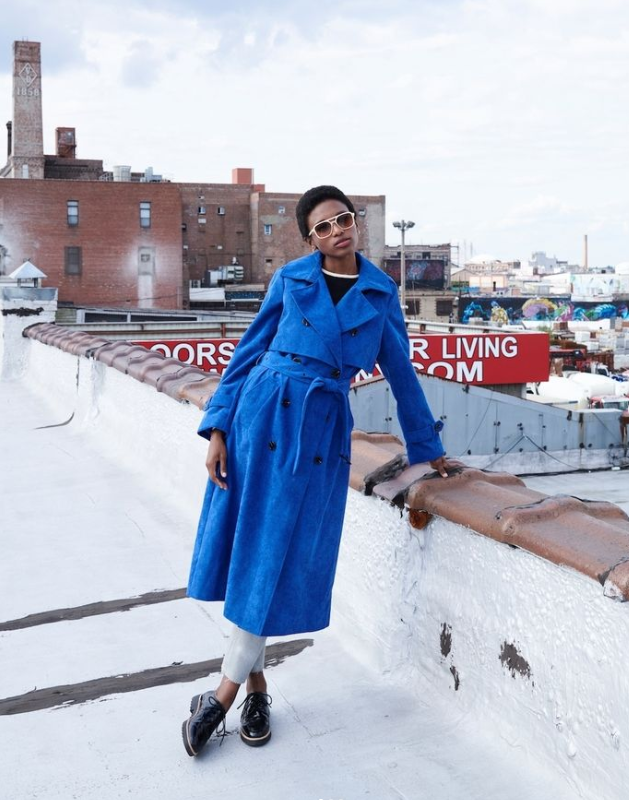 Bernardo Fashions
1 Bernardo Fashions
The rich corduroy fabric in this long coat exudes warmth and sophistication, making it an ideal choice for the autumn season. Its long, belted silhouette not only provides a cozy cocoon of comfort but also cinches at the waist, offering a flattering and customizable fit. Whether you're strolling through the city streets or embracing the tranquility of the countryside, this trench coat is your versatile companion, adding a touch of classic charm to any ensemble.
Find it here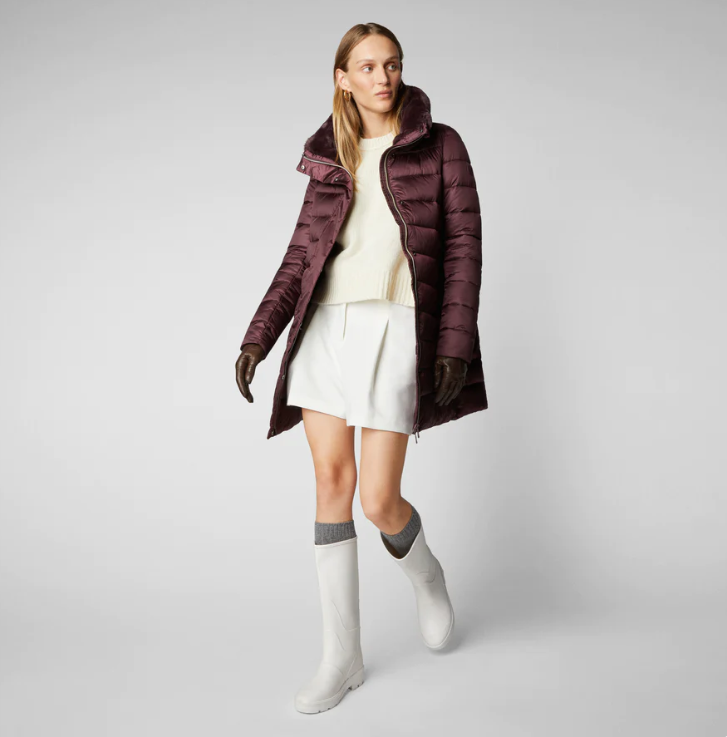 Save the Duck
2 Save The Duck
Milan, Italy-based brand Save The Duck is recognized for its colorful, quilted jackets that are completely animal-free. The company created its own proprietary technology to replace goose feathers with a warmer and more breathable material that is stuffed into hooded snow jackets, hooded parkas, quilted coats, fleece jackets, and vests. Styles from the Recy fabric line use 100-percent recycled polyester fibers, and many of the coats are designed specifically for frequent travellers; they are light, comfortable, and easily foldable to take wherever you go.
Find it here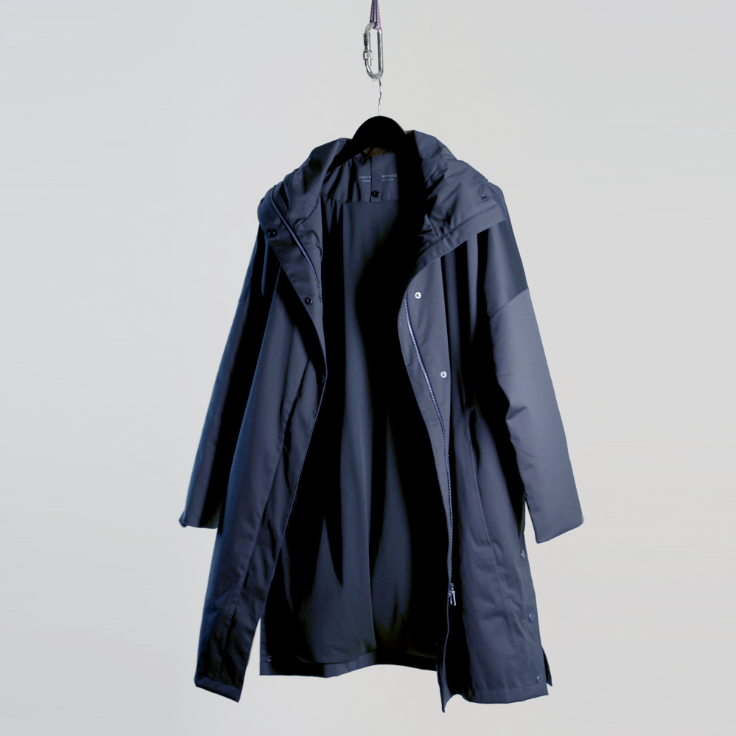 Protected Species
3 Protected Species
This exceptional piece of outerwear combines cutting-edge waterproof technology with a sleek and sophisticated design. Whether you're conquering a rainy urban commute or embarking on a nature adventure, this parka is your shield against the elements. Seamlessly blending style and practicality, it boasts a flattering silhouette, functional pockets, and an adjustable hood.
Find it here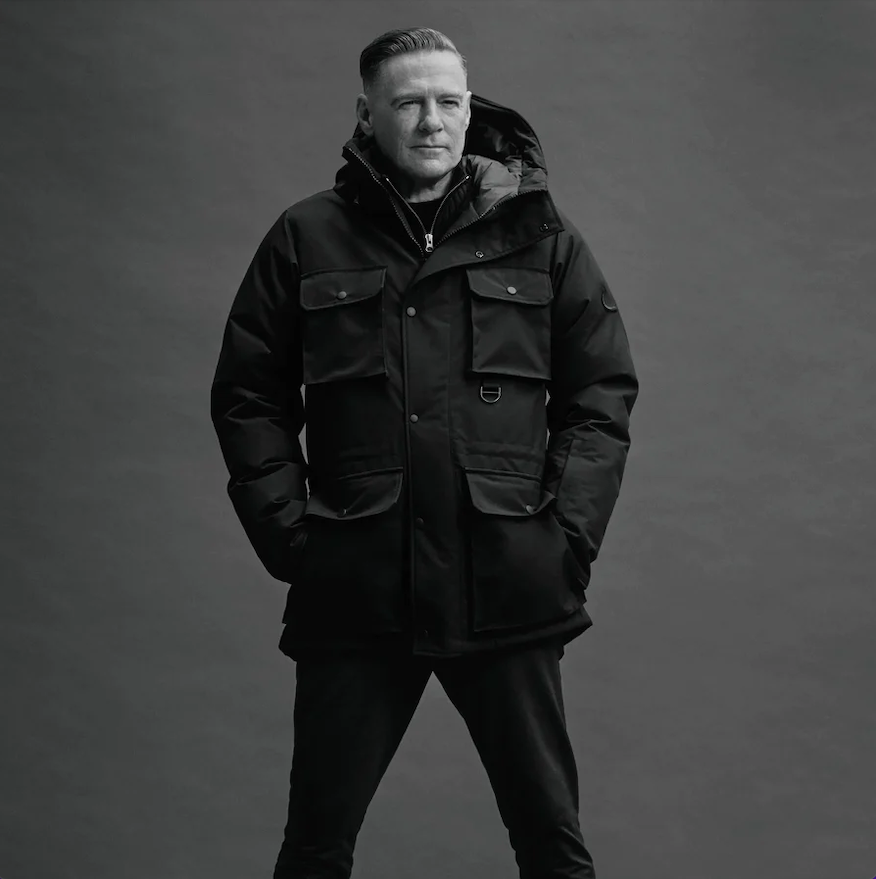 Wuxly Movement
4 Wuxly Movement
This cruelty-free Canadian brand—created by former professional football linebacker James Yurichuk—screams urban cool more than Arctic expedition, but is designed specifically for harsh conditions and temperatures as low as negative-22 degrees (it is from Canada, after all). Its unisex vests, parkas, versa jackets (a fall/winter hybrid), and bomber jackets utilize fabrics with a low environmental impact and stringent fair-labor practices. Since the brand's launch in 2012, it claims to have saved more than 21,500 animals from harm compared to clothing made with goose down. The jackets come in a variety of colors with black or lumberjack-style interiors. Plus, Wuxly's Trade-Up Program allows you to save up to $275 on one of its parkas if you trade in your old fur-trimmed or down-filled jacket.
Find it here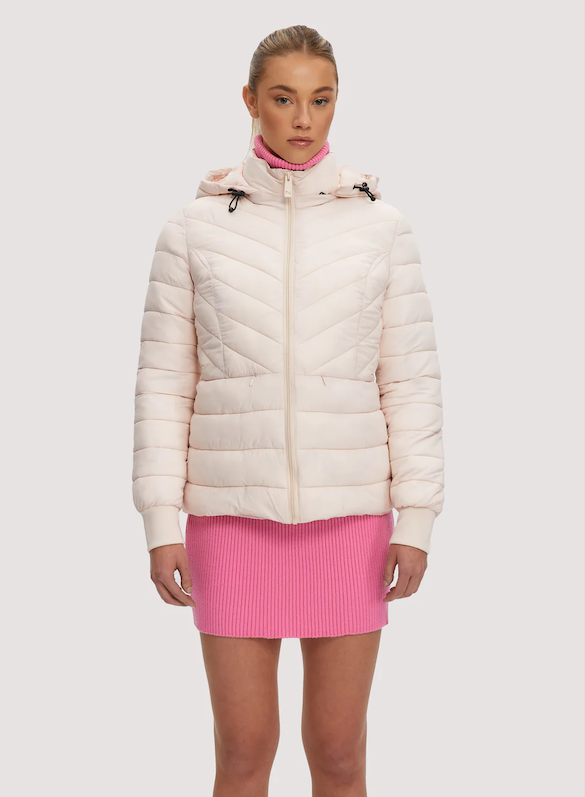 Noize
5 Noize
This jacket effortlessly combines fashion-forward design with eco-conscious ethics. Crafted from premium vegan materials, it's not only warm and cozy but also cruelty-free. The sleek and versatile design makes it an ideal choice for city streets or outdoor adventures, while the lightweight construction ensures comfort without bulk.
Find it here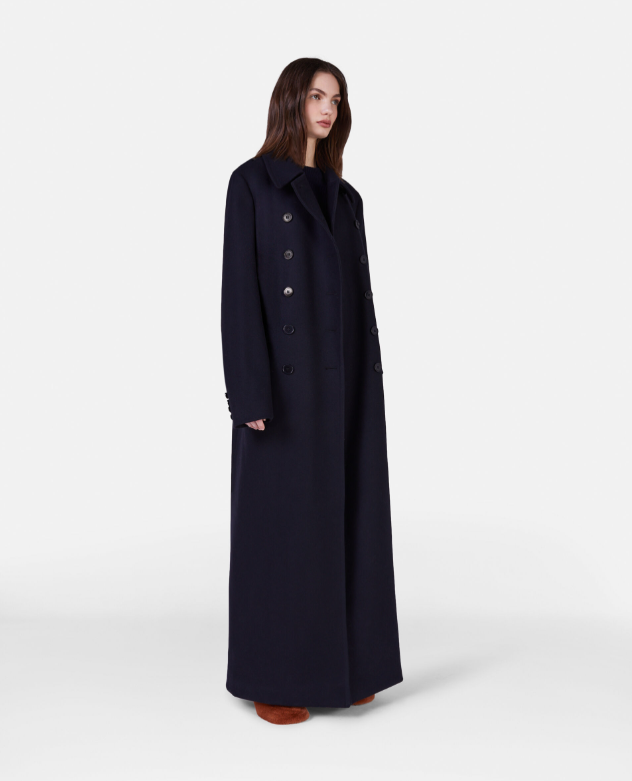 Stella McCartney
6 Stella McCartney
Vegetarian designer Stella McCartney creates runway-ready looks that aim to be ethical and sustainable. The brand is working on phasing out its wool and silk fabrics and moving toward becoming fully vegan by partnering with companies to create animal-free alternatives. So far, Stella has pioneered a "skin-free" leather, bioengineered silk, and "alter-suede" and "alter-shearling" fabrics that could pass as the real thing. The brand's outerwear selection includes vegan shearling short jackets, oversized fur-free coats, and vegan leather biker jackets with faux-fur trim. When you can arrive at a party wrapped in a luxurious, oversized, fur-free champagne waistcoat, there's really no need for coat check.
Find it here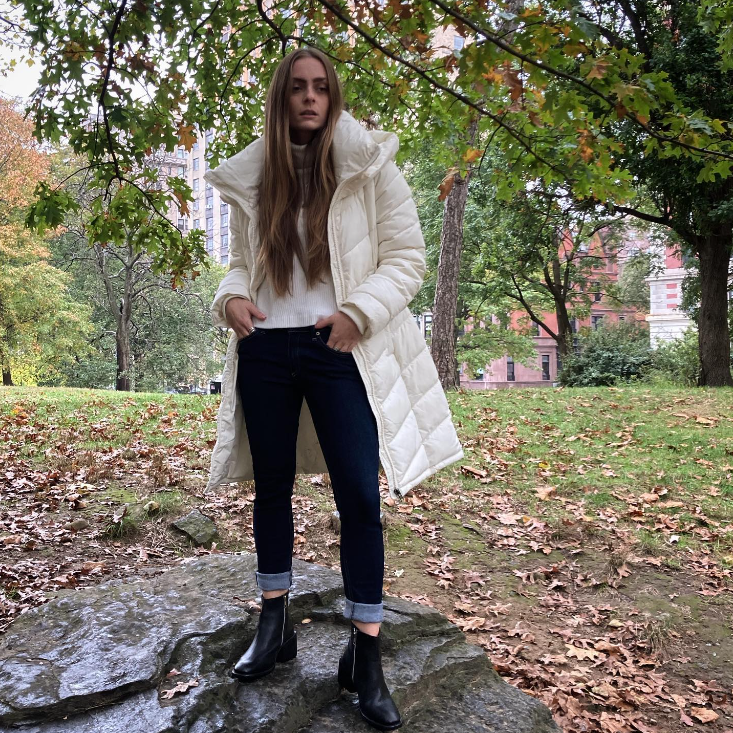 Harper Coats
7 Harper Coats
This luxurious puffer coat is the epitome of timeless elegance, crafted with meticulous attention to detail. Its soft ivory hue adds a touch of sophistication to any ensemble, while the plush cruelty-free, sustainable filling keeps you cozy and warm throughout the season. The Uptown Puffer seamlessly marries fashion and function, featuring a tailored fit and a high-quality finish. Whether you're strolling through the city or attending a winter soirée, this coat is the perfect outerwear piece to make a statement.
Find it here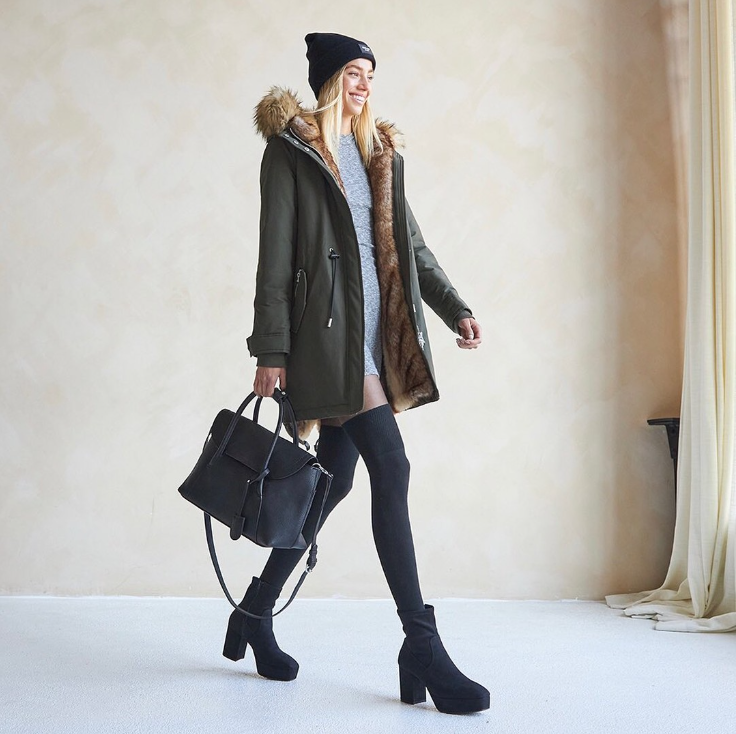 For All Kind
8 For All Kind
Crafted from windproof and water-resistant materials, this rich green-hued parka offers warmth, comfort, and protection against the elements without compromising on sustainability. The parka's design combines urban chic with practical features (for instance, a comfort zone down to -22 degrees), making it ideal for both city streets and outdoor adventures.
Find it here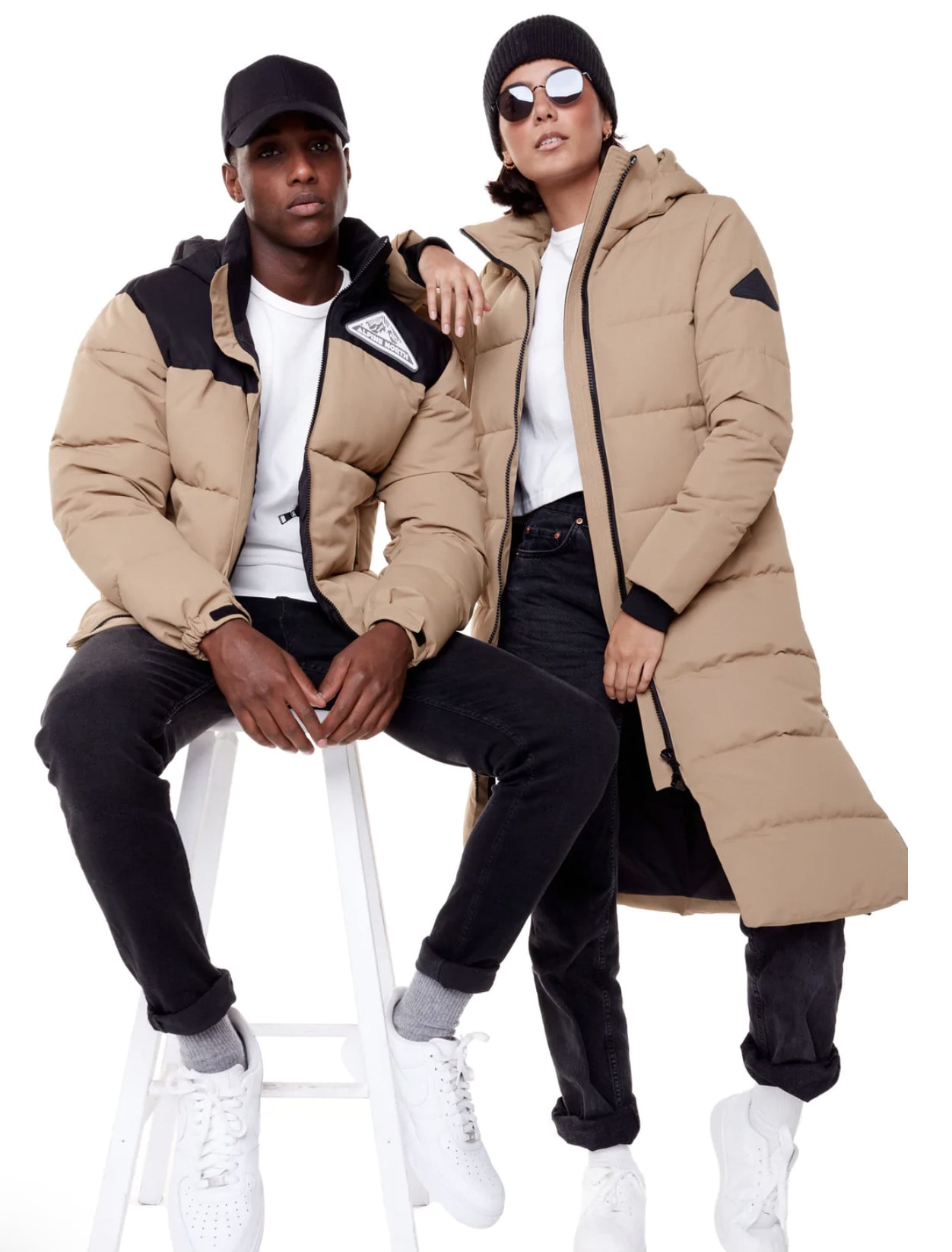 Alpine North
9 Alpine North
Crafted with the adventurer in mind, this parka is designed to keep you snug and stylish during the coldest months. The rich camel color adds a touch of sophistication to your outdoor attire, while the parka's thoughtful features, such as the plush faux fur hood lining and ribbed storm cuffs, provide exceptional comfort and protection against the elements. With its durable construction and timeless design, this parka is your dependable companion for winters to come.
Find it here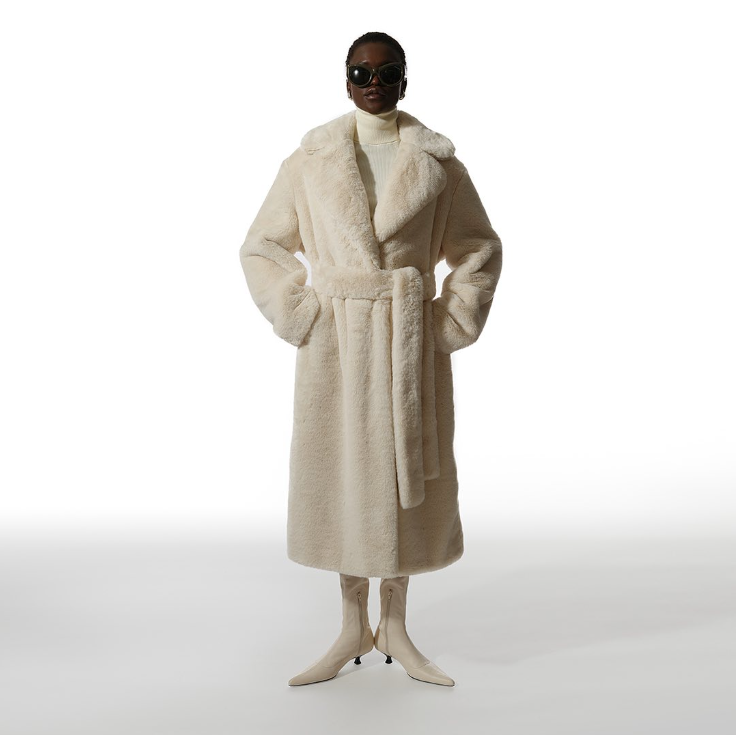 Apparis
10 Apparis
From the elegant faux fur coats that envelop you in warmth and glamour to the sleek puffer jackets that provide unparalleled insulation without compromising on design, Apparis caters to every winter fashion preference. High-quality, animal-friendly materials replicate the luxurious feel of real fur and down, without harming animals. Whether you're navigating the bustling city streets or escaping to a snowy retreat, Apparis has a coat to suit your unique style.
Find it here