The cosmetics industry creates a lot of waste—we're talking more than 120 billion units of packaging every year. Luckily, people are becoming more conscious than ever before about their plastic waste and opting for more sustainable, low-waste, or zero-waste options. This Mother's Day, explore these 10 cruelty-free companies that are reimagining the beauty industry with innovative eco-friendly products that your mom will want to add to her beauty routine immediately.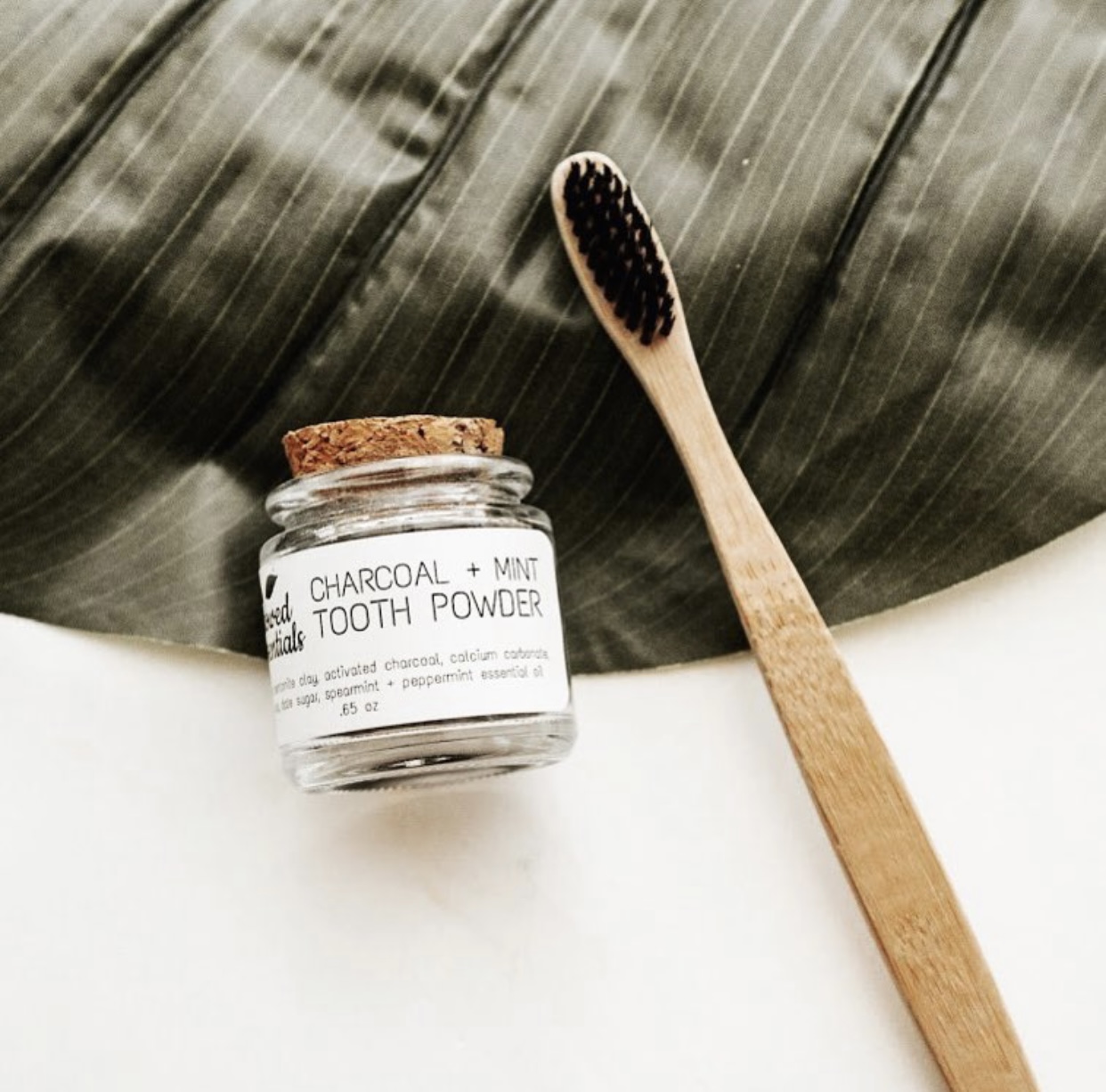 1. Bestowed Essentials Toothpaste Powder
Swap out plastic tubes of squeezable toothpaste for this long-lasting tooth powder made with activated charcoal and baking soda (both are naturally whitening!). Take it a step further and go zero-waste by reusing or recycling the container—created with 50-percent post-consumer recycled glass and 100-percent recycled cork top.
Find it here.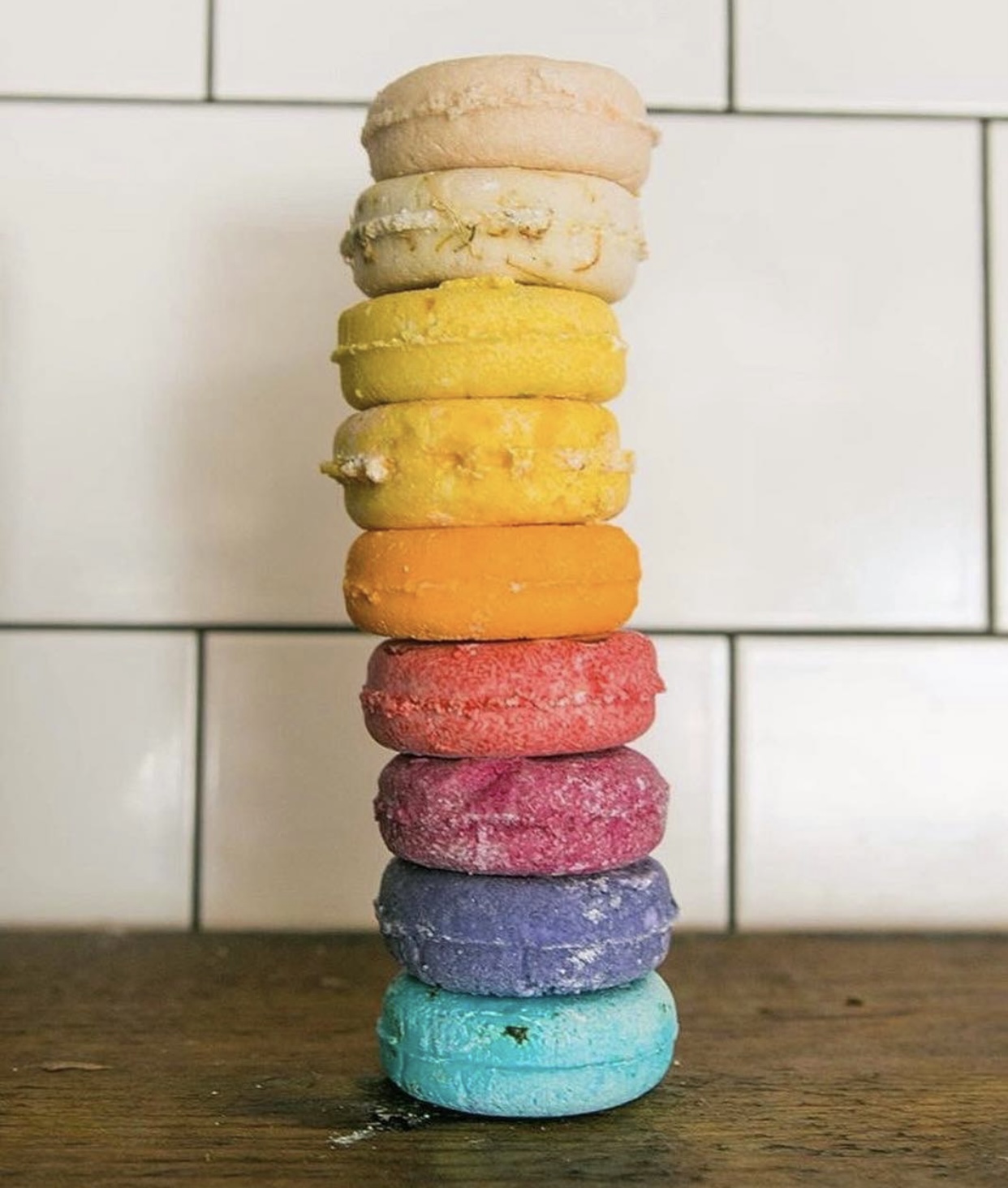 2. LUSH Shampoo Bars
Trade in bottles of shampoo for a luxurious shampoo bar. Not only are these sold with zero packaging, but each bar saves up to 3 bottles of liquid shampoo (that's 80 washes!), and saves money, to boot. Choose between over a dozen different options from the seaweed-infused Seanik bar to the lemon lime-scented Jumping Juniper bar. Pro tip: purchase one of LUSH's aluminum tins to store shampoo bars.
Find it here.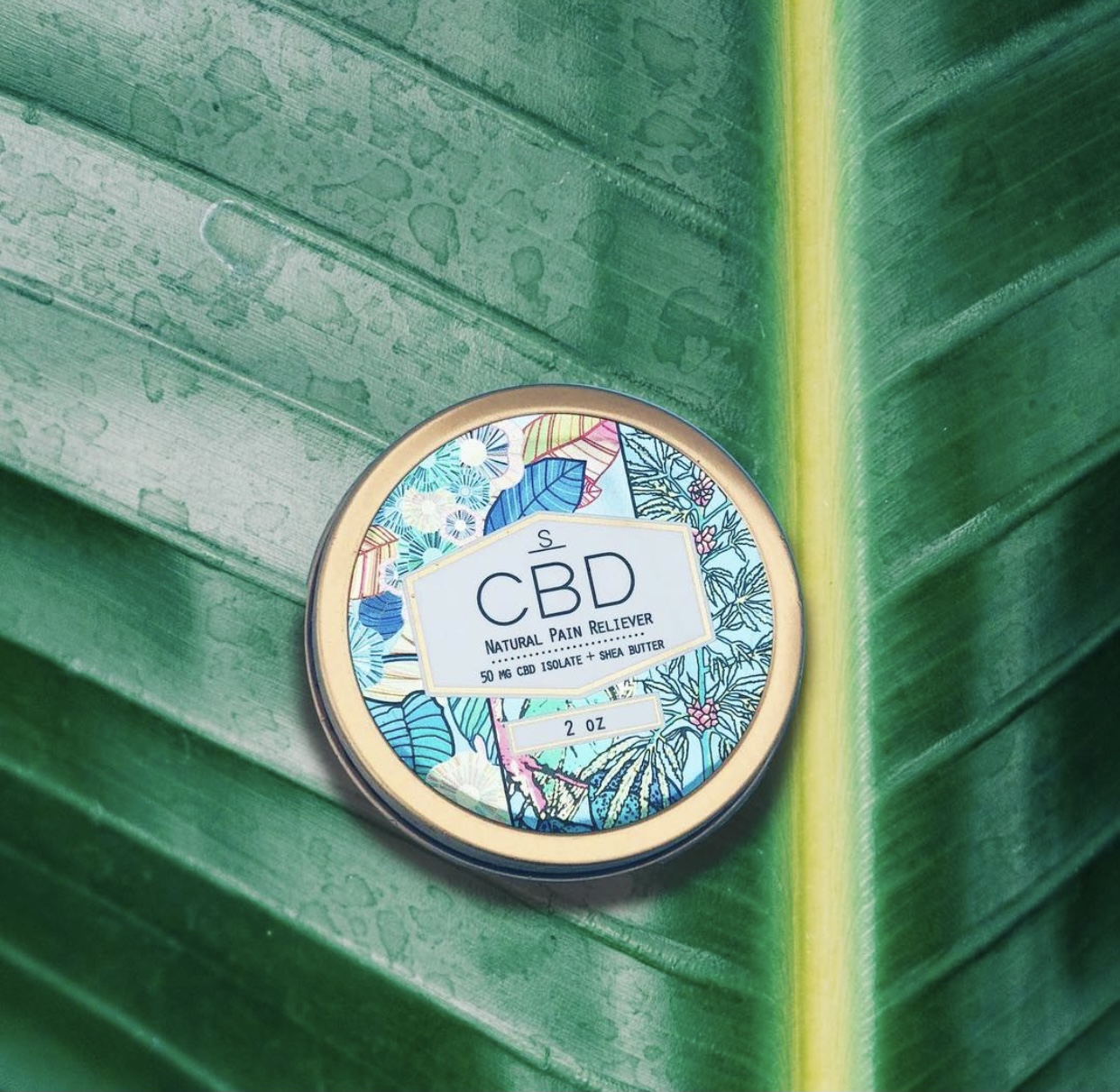 3. Shea Brand CBD Butter
Do double duty and pamper your skin while also relieving sore muscles with this CBD-infused shea butter. Soothing arnica oil and essential oils like black pepper, cinnamon, eucalyptus, ginger, peppermint, and wild oregano will make your skin feel awake and ready to take on the day. This soothing spread comes in a plastic-free, recyclable aluminum tin so it can ease your conscience as well.
Find it here.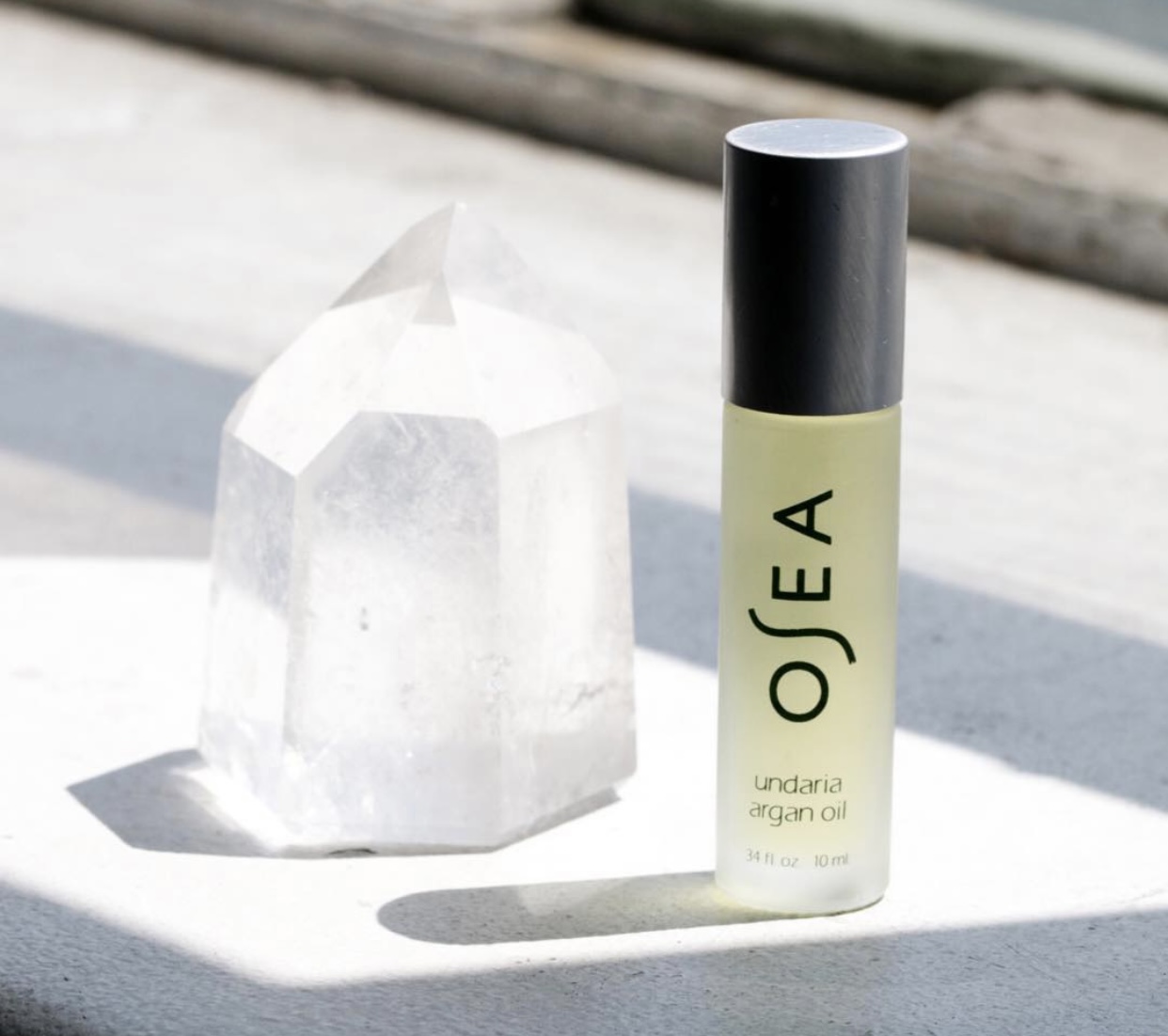 4. OSEA Malibu's Undaria Argan Oil
Give yourself a plump and youthful glow with this seaweed-based facial oil. The Undaria seaweed—an invasive species to the area—is eco-responsibly hand-foraged off the Patagonian shore, so the small harvests are beneficial to the local ecosystem. The glass container can be creatively upcycled or recycled.
Find it here.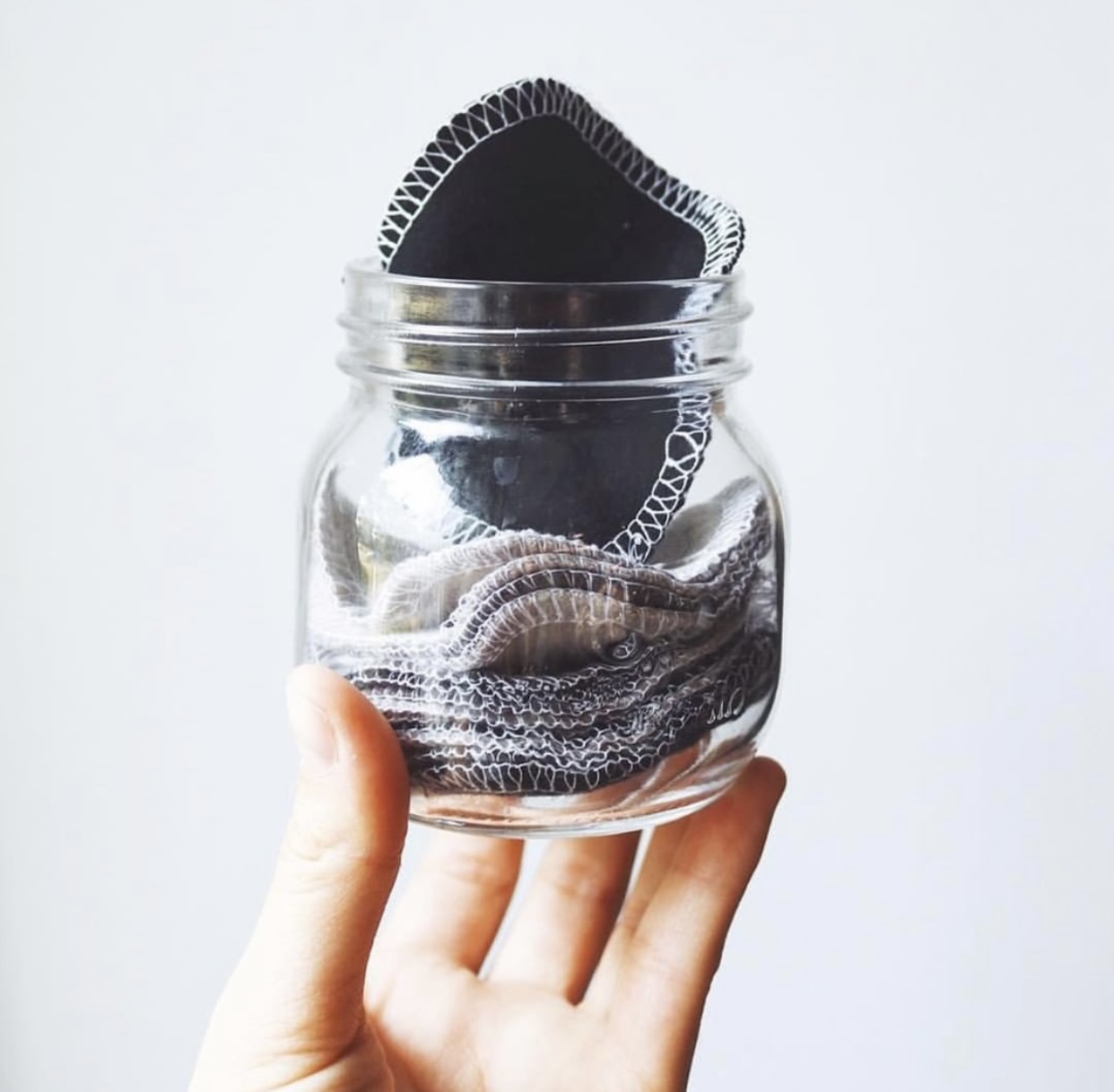 @vibing.vegan/Instagram
5. Marley's Monsters Reusable Facial Rounds
If your go-to method of makeup removal is to grab a single-use cotton round and a bottle of cleanser, then you'll be happy to know there's a super simple zero-waste solution. These 100-percent cotton reusable rounds can be tossed in the wash with laundry to be cleaned and then used over and over again.
Find it here.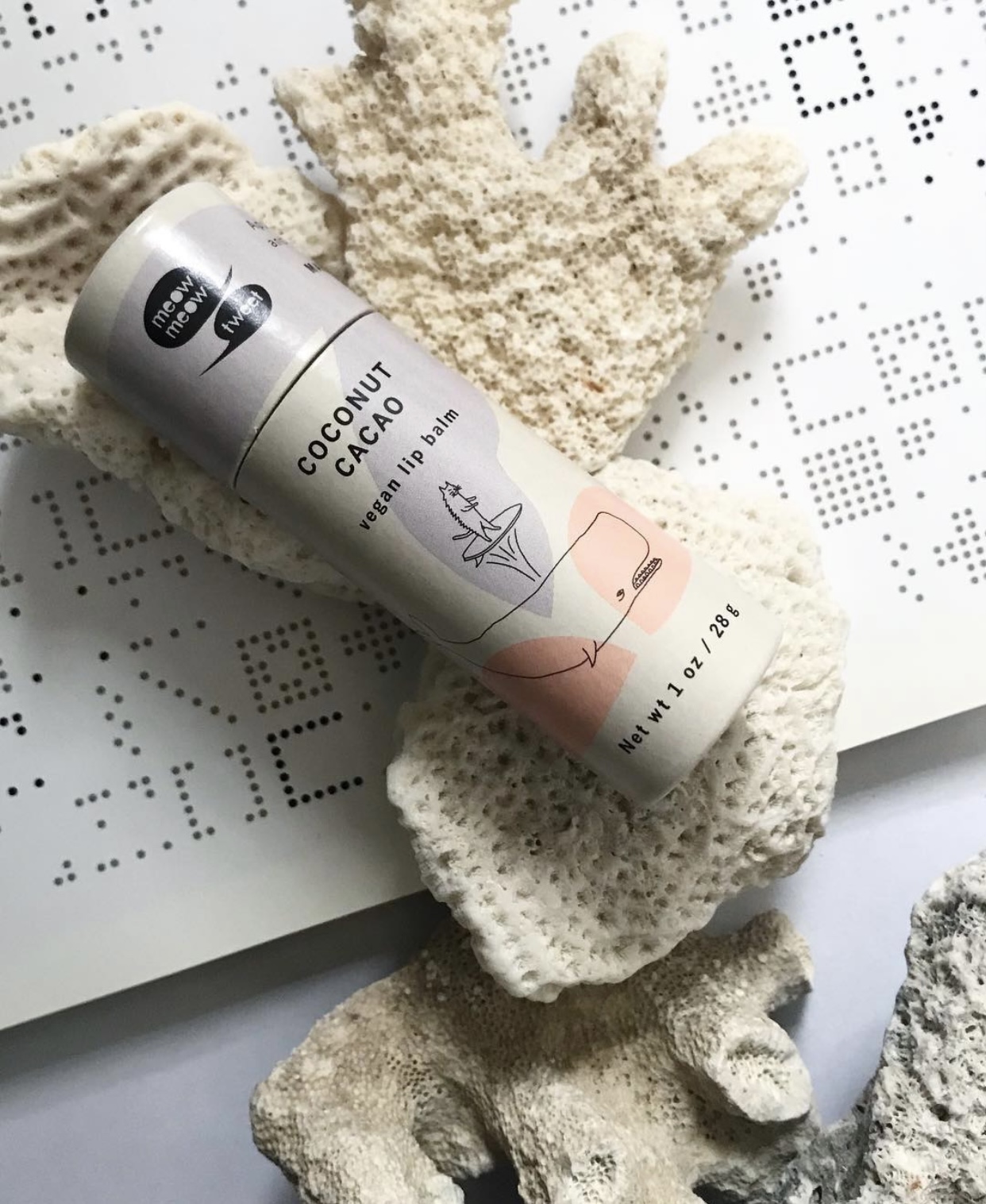 6. Meow Meow Tweet's Lip Balm
Housed in a biodegradable paper tube, these eco-friendly balms are multipurpose and can be used for lips, hands, or anywhere else that needs a little extra TLC. Moisturizing plant oils and butters are the base of the ultra-luxe balms, and the super cute packaging covered in cartoon animals makes us an even bigger fan.
Find it here.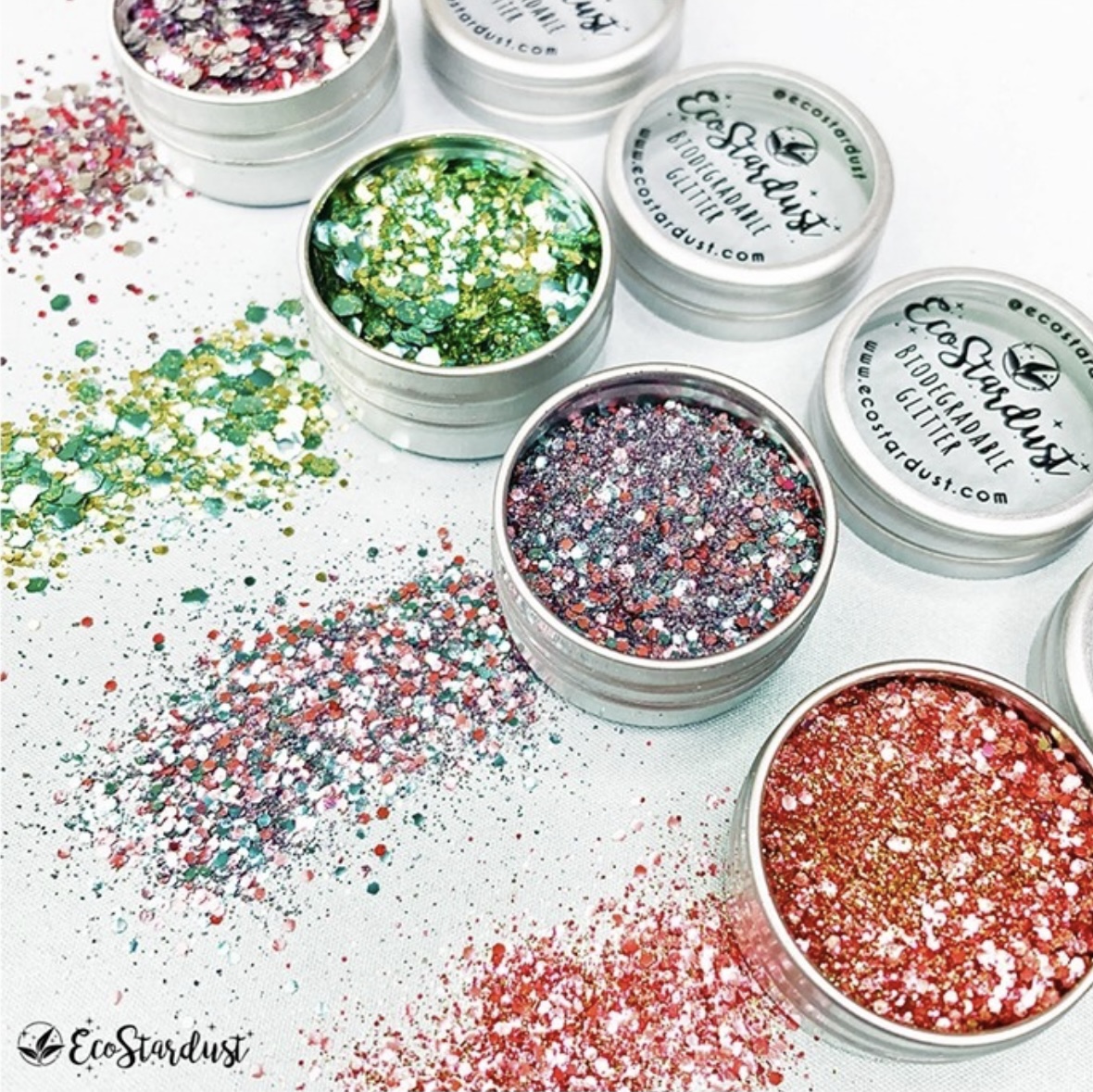 7. EcoStardust Biodegradable Glitter
If you're anything like me, glitter is a beauty must-have, but standard glitter is made up of microplastics which wash out into our oceans and end up in sea life's stomachs. Luckily, biodegradable glitter options are burgeoning onto the market, making our eco-friendly sparkly dreams come true. This company's SHINE glitter line is fully vegan and comes in tins you can reuse again and again.
Find it here.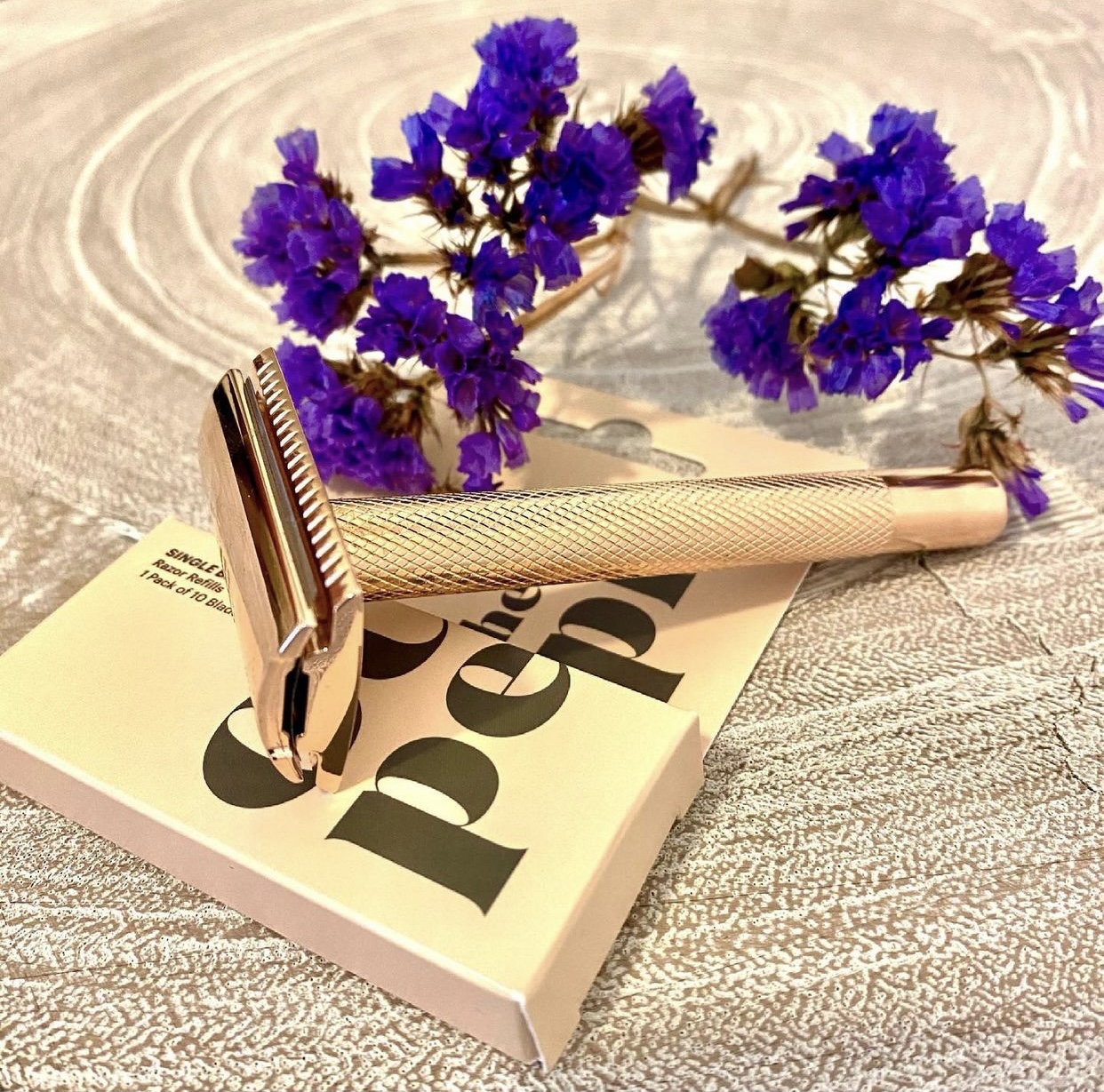 @girlivingreen/Instagram
8. OUI the People's Safety Razor
Say goodbye to those plastic single-use razors and say hello to this sleek, single-blade razor. Safety razors are quickly becoming popular again thanks to the zero-waste movement and with this beautiful gold option, we're here for it. Hold on to this long-lasting razor forever, by simply switching out the blades whenever they start to dull.
Find it here.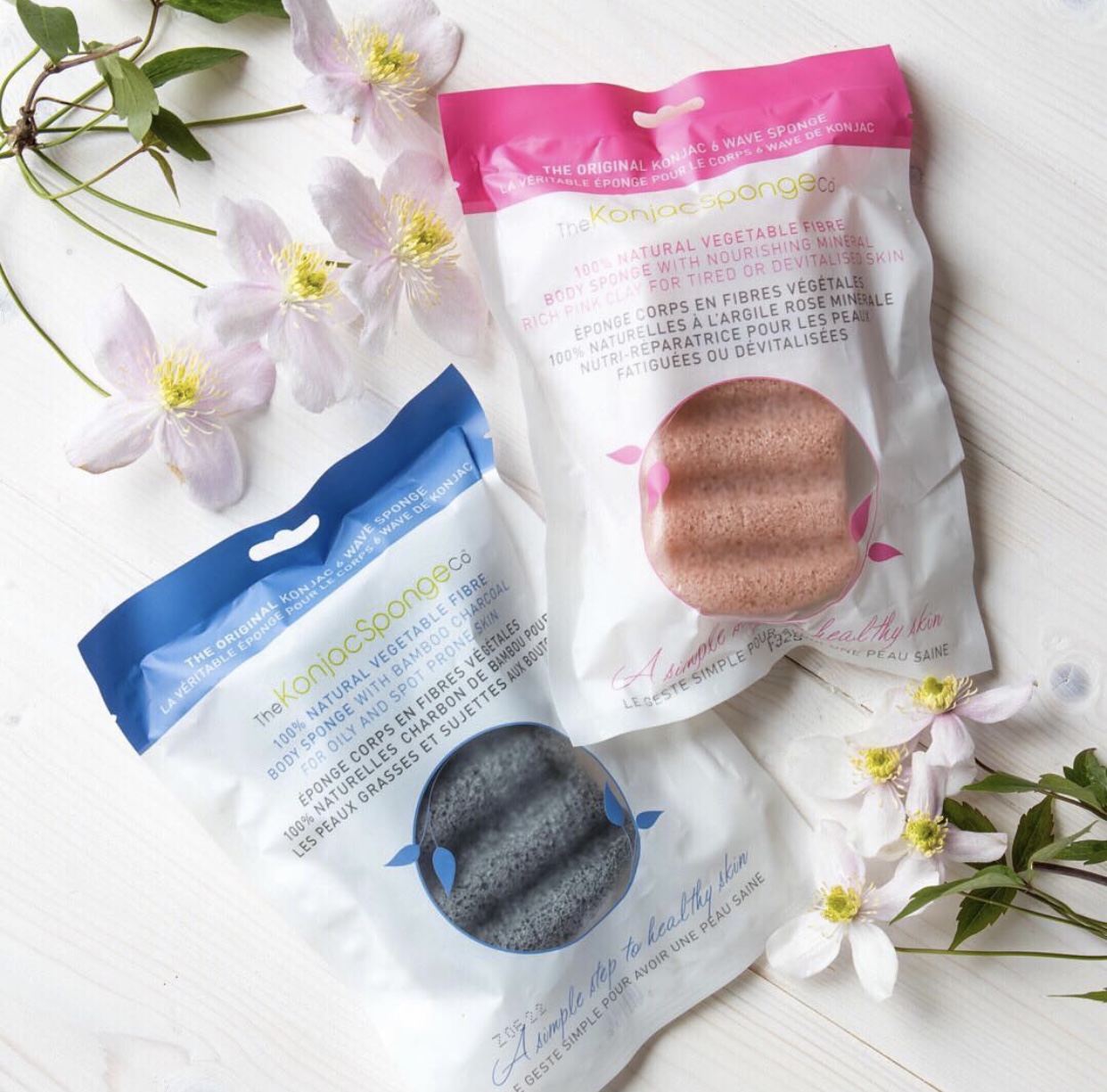 9. Konjac Bath Sponge with Pink French Clay
The Konjac potato is a perennial plant native to Asia and has been used for over 1,500 years as medicine, food, a dieting aid, and a beauty product. This 100-percent biodegradable, pollutant-free bath sponge makes a much more sustainable alternative to those plastic poufs you may have hanging in your shower.
Find it here.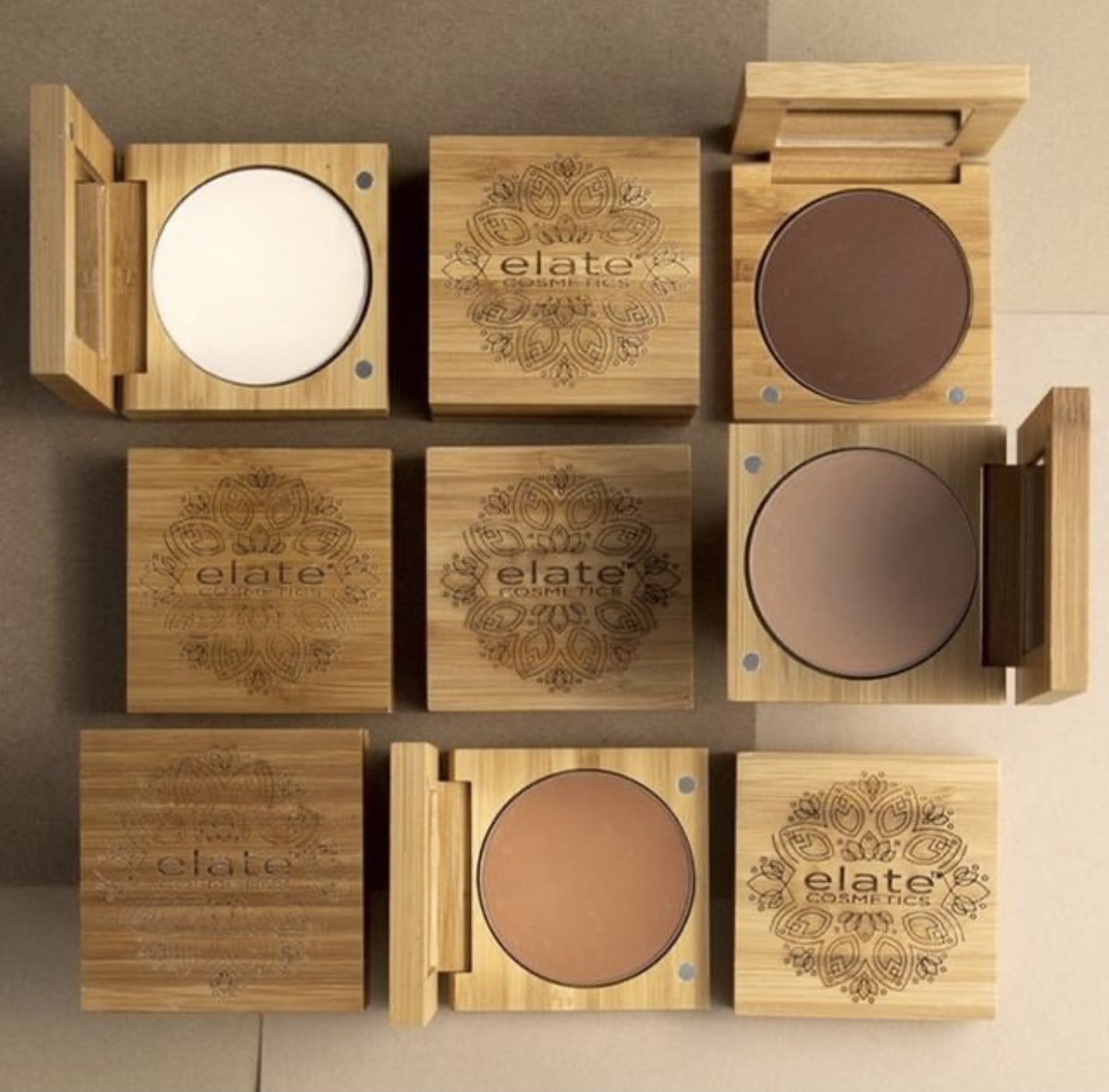 10. Elate Cosmetics Pressed Blush Palette
Each of this environmentally minded company's elegantly etched bamboo palette boxes comes with a mini magnet, so when your compact runs out you can easily order a new one to pop into your palette. The wooden compacts are housed in small, recyclable tins. You can help eliminate wasteful packaging while still keeping your beauty box looking camera-ready.
Find it here.
Sarah McLaughlin is a New Products Editor at VegNews who is always looking for innovative ways to reduce her plastic usage.