For many of us, when the first bright days of spring roll around, that's the point when we start thinking it's time to start applying sunscreen. But while it is, of course, important to protect your skin with SPF throughout the spring and summer, most dermatologists now agree that we should all be applying sunscreen every day. Yep, even on those cold, windy, overcast days, when you can't see the sun through the rain clouds. Here's more about why regular sunscreen use is so important, plus where to find the best vegan options on the market.
Why do we need to wear sunscreen?
Whether it's in spray, lotion, or gel form, the main purpose of all sunscreen is to protect our skin from UV light damage, which can lead to premature aging, uneven skin tone, and, more seriously, raise the risk of skin cancer.
The sun emits three different types of UV radiation, UVA, UVB, and UBC, but the former, UVA (which stands for Ultraviolet A) makes up most of the light that reaches the Earth, according to Medical News Today. While it's UVB light that will cause sunburn, UVA can still damage skin cells. "Prolonged exposure to either type of UV light may lead to skin cancer," notes the publication.
The reason it's important to wear sunscreen every day is because this UV light can pass through clouds and harm our skin, even in the winter. And even those with darker skin should consider wearing sunscreen regularly, experts say. "People with darker skin have more melanin to absorb harmful UV rays," dermatologist Anna Chacon, MD told Refinery29. "But that doesn't mean dark skin is immune to damage caused by the sun."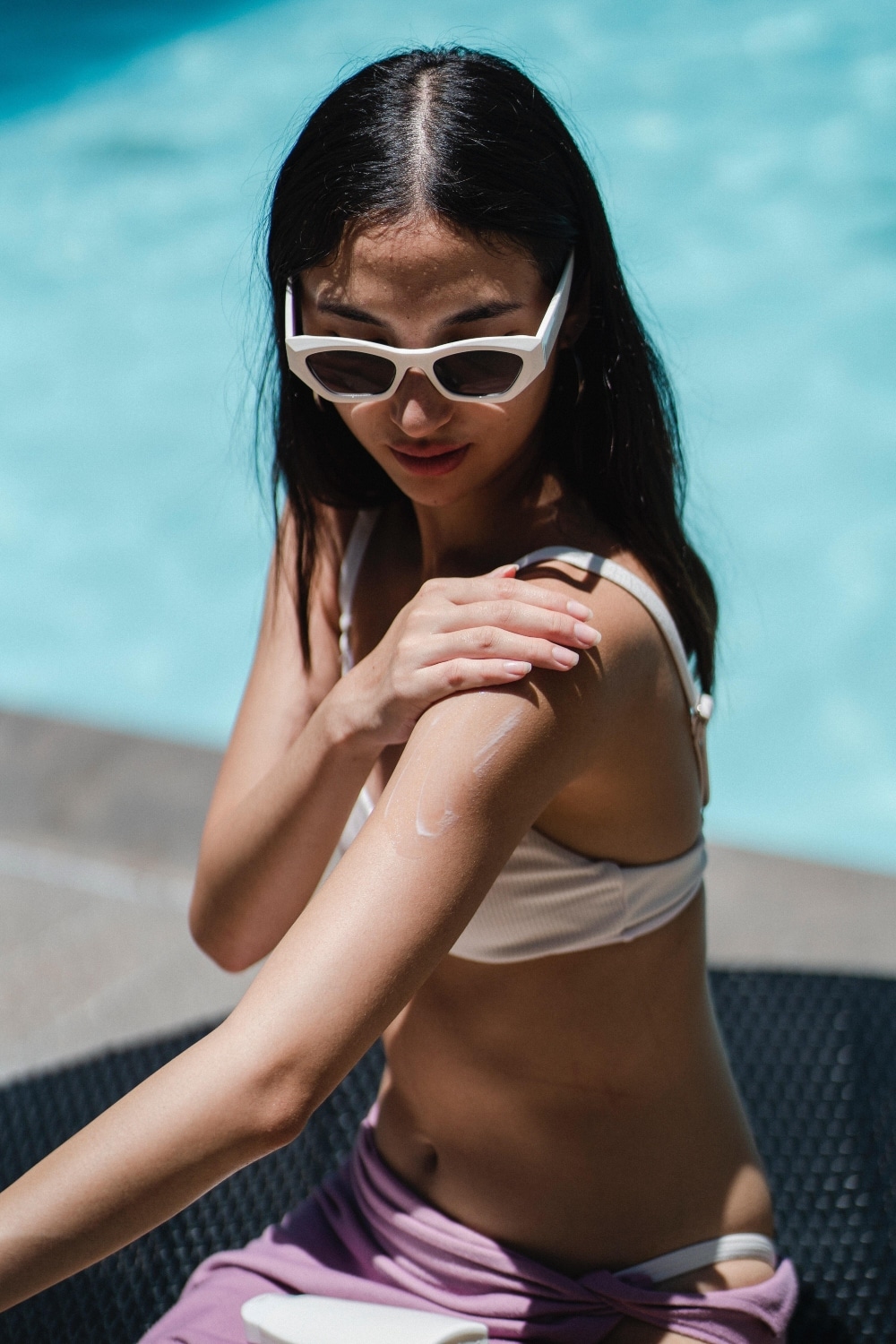 Pexels
What SPF is best?
When you're scanning the aisles for sunscreen, you'll notice each product is labeled with a different SPF number. The lowest is usually around 10, and it can climb as high as 100. According to the Skin Cancer Foundation, this number "tells you how long the sun's UV radiation would take to redden your skin when using the product exactly as directed versus the amount of time without any sunscreen."
"So ideally, with SPF 30 it would take you 30 times longer to burn than if you weren't wearing sunscreen," it continues. The foundation recommends that people wear a minimum of SPF 30 for prolonged outdoor activity, and it should also be broad spectrum (which means it protects against UVB and UVA light) and water-resistant.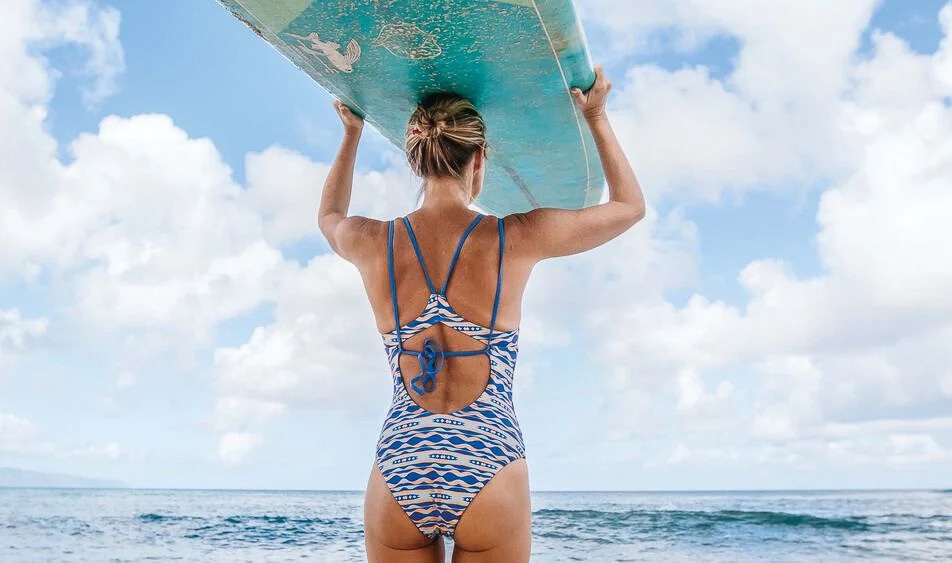 Patagonia
And finally, reapplication is incredibly important. "Regardless of the SPF, it's important to apply one ounce (two tablespoons) 30 minutes before going outside and reapply it every two hours or immediately after swimming or sweating," notes the foundation.
What is vegan sunscreen?
There's no doubt, sunscreen is one of the most important products we can use to protect our skin. But unfortunately, many of the choices on the market may be tested on animals or contain animal byproducts, like beeswax (produced by bees), collagen (which comes from the connective tissue of animals), or lanolin (which comes from sheep's wool).
If you want to keep your skin safe without harming animals, we have good news: it's totally possible. Here are some of the best vegan, cruelty-free sunscreens you can grab right now.
The 17 best vegan, cruelty-free sunscreens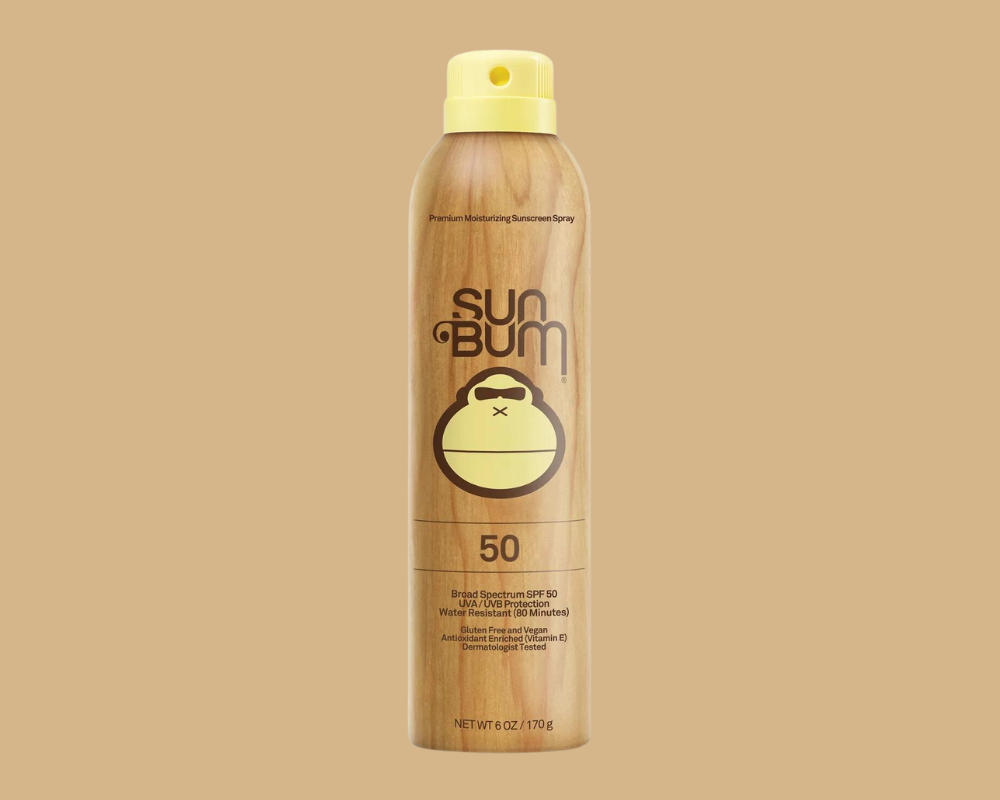 Sun Bum
1 Sun Bum Original Sunscreen Spray
Designed to be easy to apply and quick to absorb, Sun Bum's lightweight sunscreen doesn't feel greasy like many of the creamy formulas on the market. It has an SPF of 50 and will protect your skin against both UVA and UVB rays. Plus, it contains vitamin E, which helps to reduce any inflammation on the skin caused by UV damage.
Find it here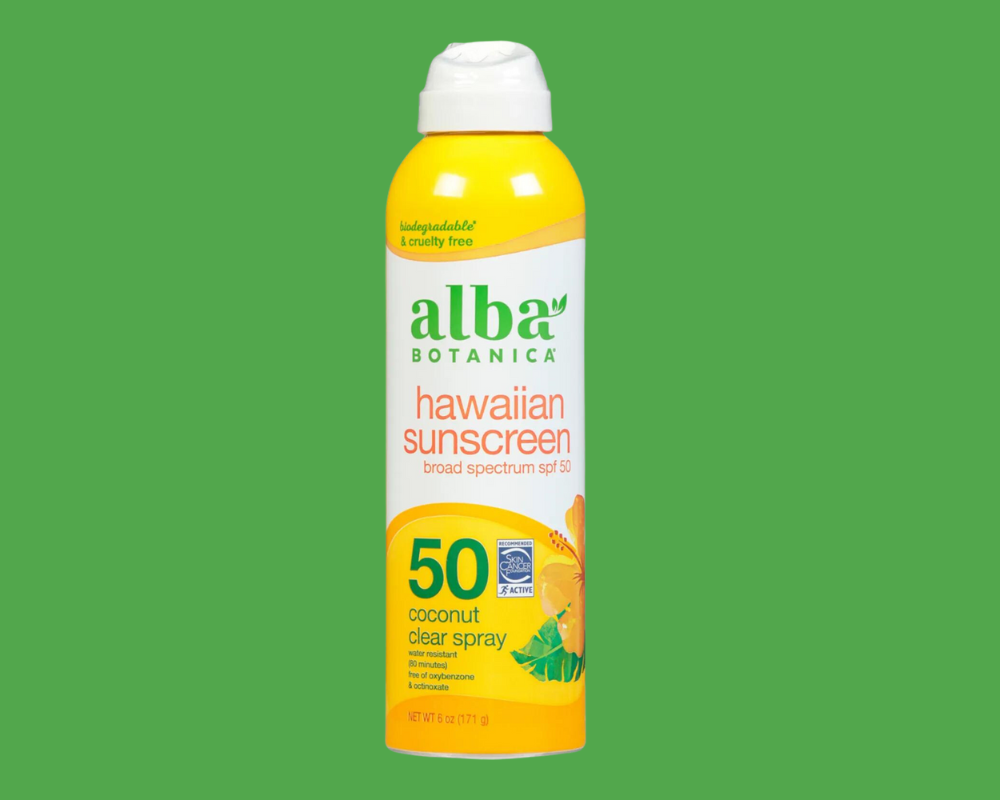 Alba Botanica
2 Alba Botanica Hawaiian Coconut Spray
Again, this SPF 50 sunscreen (which is recommended by the Skin Cancer Foundation) comes in a spray, which means the formula is lightweight, but also non-greasy. It also contains skin-nourishing ingredients, like coconut extract and avocado oil, as well as moisturizing shea butter.
Find it here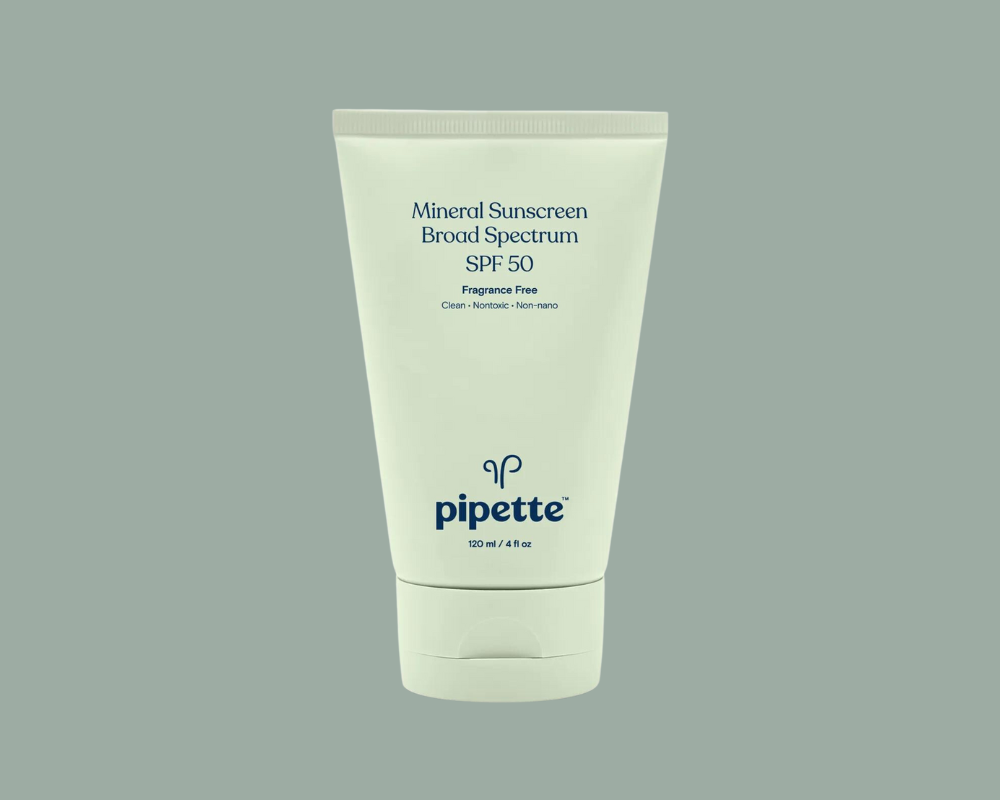 Pipette
3 Pipette Mineral Sunscreen Lotion
There's nothing more annoying than applying sunscreen and immediately getting that uncomfortable sticky feeling afterward. With Pipette's family-friendly mineral lotion (which is SPF 50), that doesn't happen. It's also lightweight, absorbs quickly, and it's moisturizing, too.
Find it here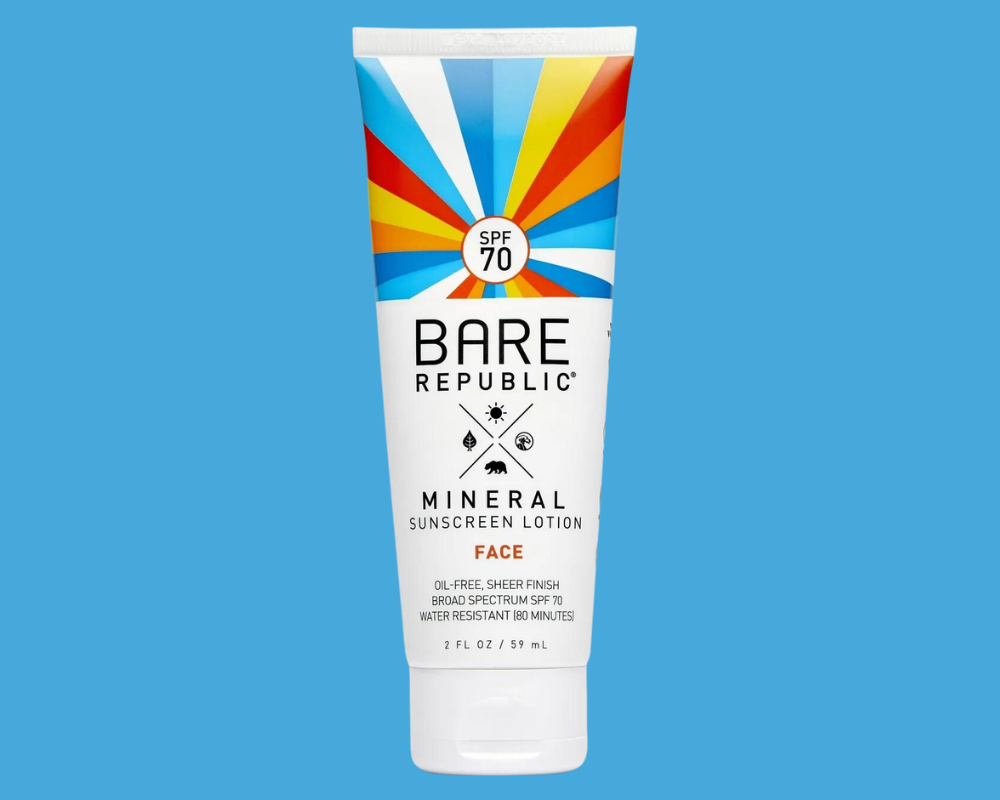 Bare Republic
4 Bare Republic Mineral Face Lotion
If you want your face sunscreen to double as skincare, this lotion by Bare Republic (which has an SPF of 70!) is a great choice. It's incredibly lightweight, and it's packed with skin-nourishing antioxidant-packed natural oils, including raspberry, grape, and carrot seed.
Find it here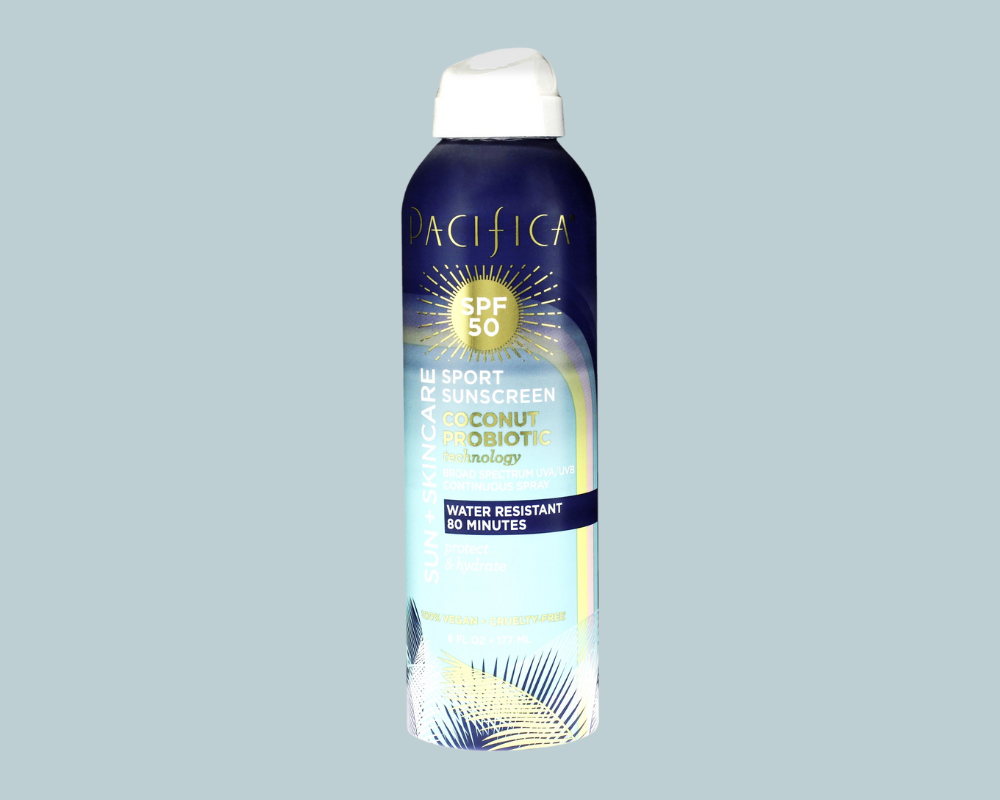 Pacifica
5 Pacifica Probiotic Sport Sunscreen Spray
If you're planning to get active out in the ocean, this water-resistant sport spray-on formula by Pacifica is worth a try. It also feels cool and hydrating on the skin, plus it has a pleasant coconut scent.
Find it here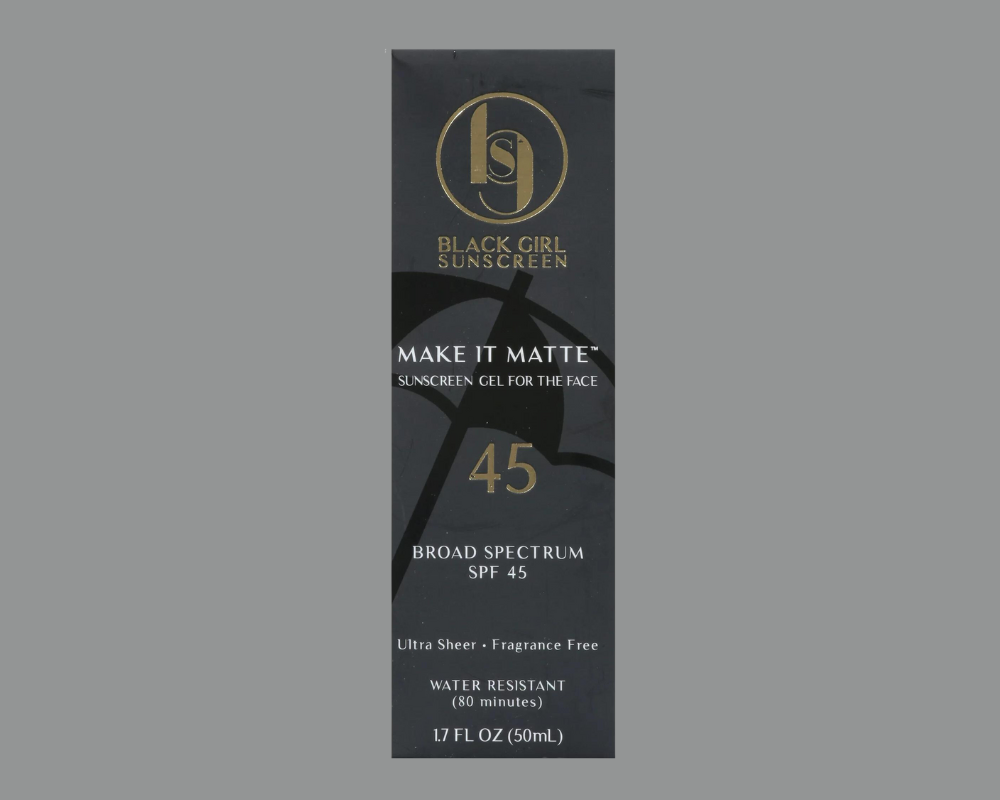 Black Girl Sunscreen
6 Black Girl Sunscreen Make It Matte
Sunscreen is important for people of all skin tones, but, for those with darker skin, many options on the market (particularly heavy creams and lotions) can leave white residue behind. Black Girl Sunscreen has been designed specifically to combat this problem and help people of color stay sun safe all year long. With SPF 45, this gel-like water-resistant formula is designed specifically for use on the face and will protect and moisturize your skin simultaneously.
Find it here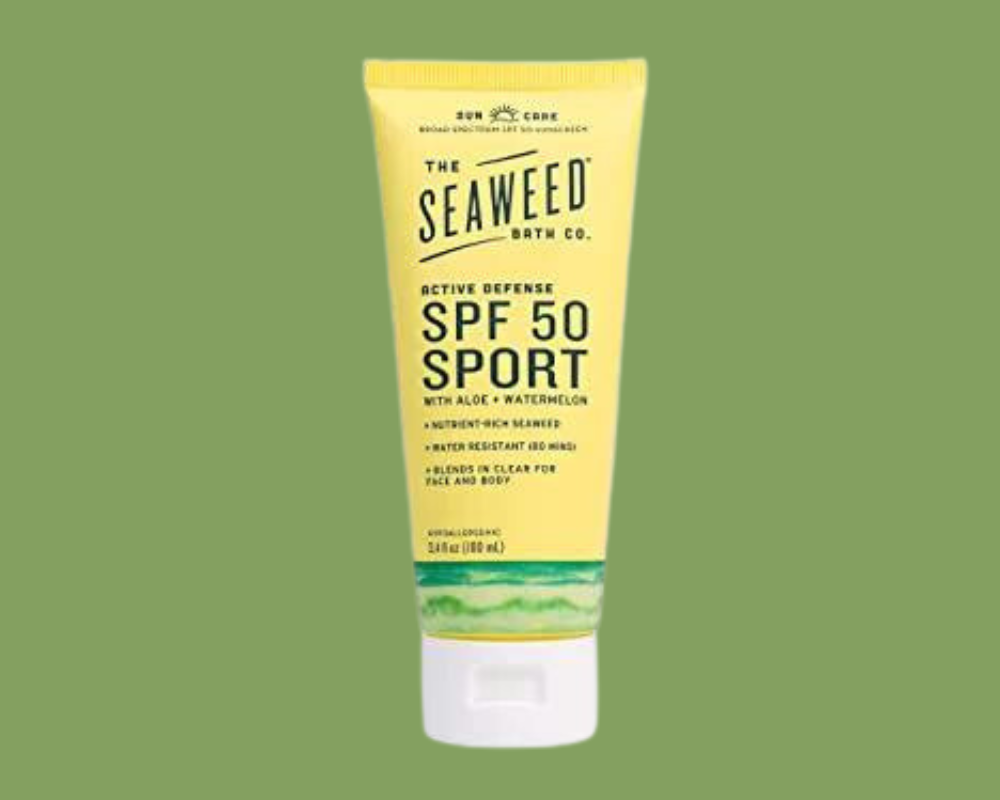 The Seaweed Bath Co.
7 The Seaweed Bath Co. Active Defense
As the name implies, The Seaweed Bath Co. is all about harnessing the skin-nourishing benefits of vitamin-packed seaweed, specifically the bladderwrack variety. This non-greasy formula, which has an SPF of 50, also contains nourishing ingredients like watermelon extract, as well as soothing aloe vera.
Find it here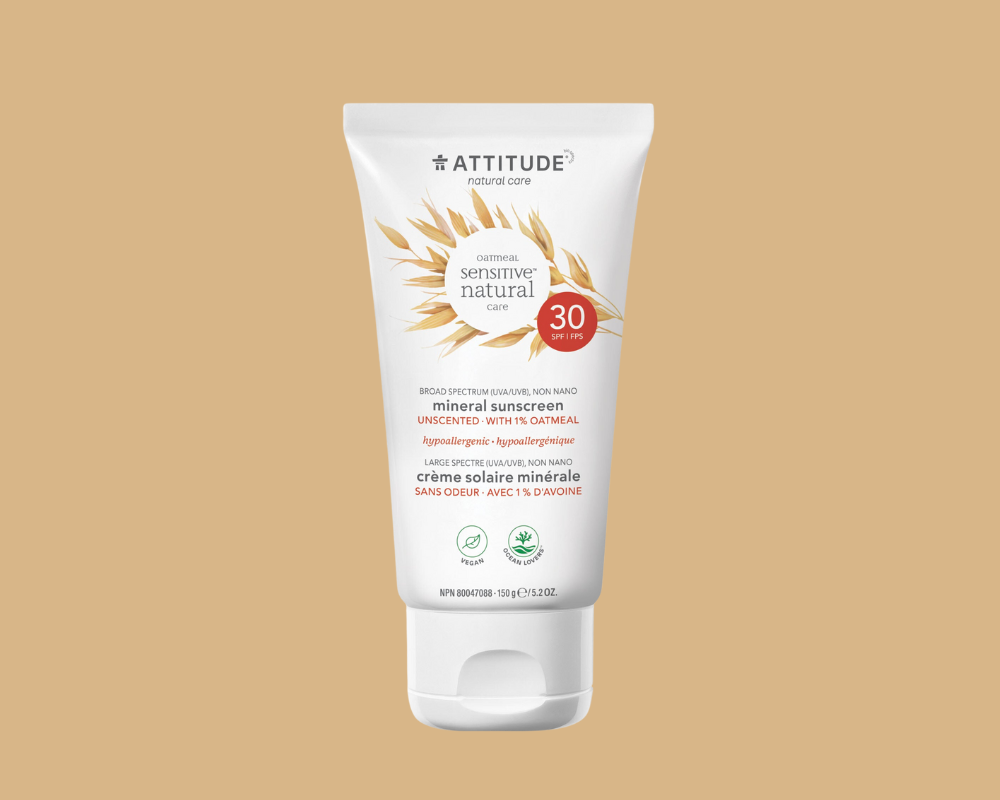 Attitude
8 Attitude Sensitive Natural Oatmeal Mineral Sunscreen
Those with super sensitive skin need to be a little bit more careful when choosing sunscreen. But this unscented formula from Attitude is gentle, smooth, and easy to apply. Plus, with an SPF of 30, it will effectively protect your skin from the sun's harmful rays.
Find it here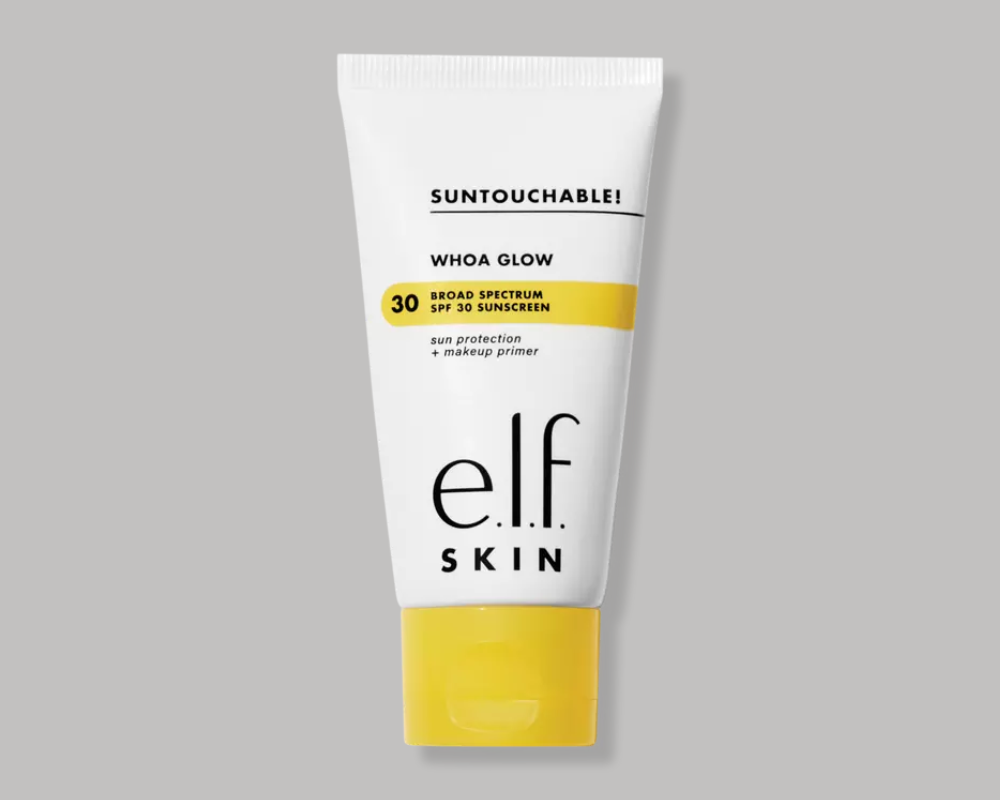 Elf Cosmetics
9 Elf Suntouchable! Whoa Glow Sunscreen
Elf is known for its cosmetics, but the brand also wants to keep your skin sun-safe, too. This lightweight formula, which is SPF 30, will help to protect, nourish, and prime your skin for makeup application. Plus, it's infused with skin-loving ingredients, like aloe vera, hyaluronic acid, and squalane.
Find it here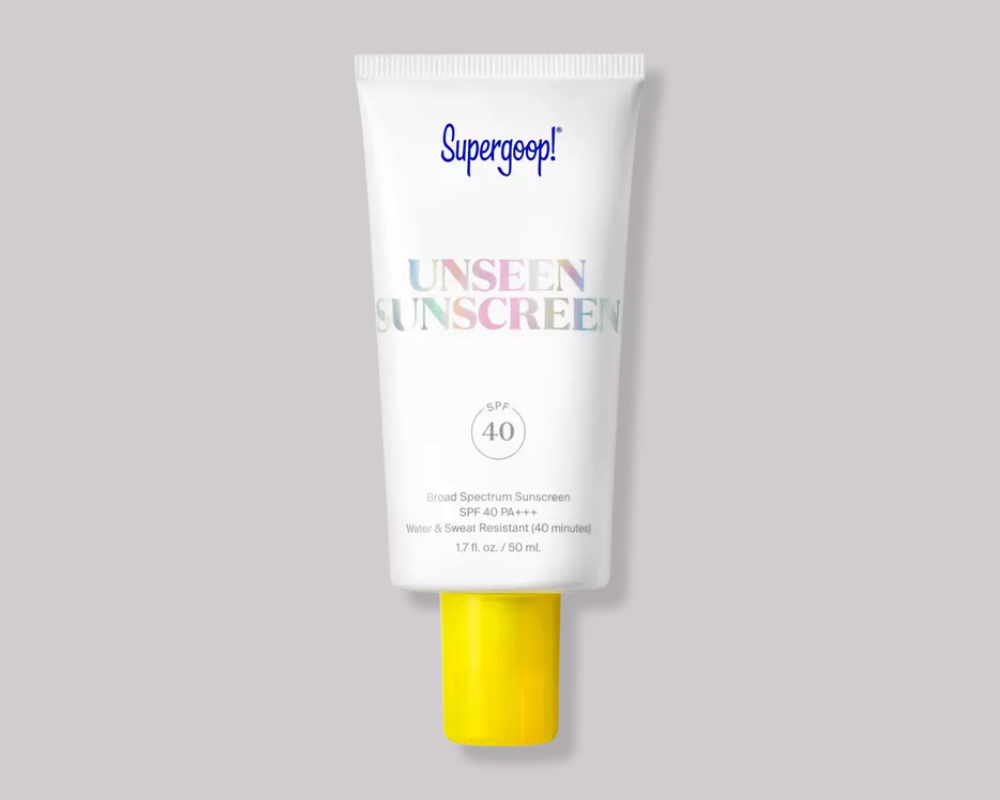 Supergoop!
10 Supergoop! Unseen Sunscreen
Supergoop!'s number one priority is protecting your precious skin from the sun's harmful rays. It has a number of products on offer, but among the best is this Unseen Sunscreen formula, which is SPF 40. The clear, invisible sunscreen feels lightweight, and will also help protect you from blue light, too, as well as UVA and UVB, according to the brand.
Find it here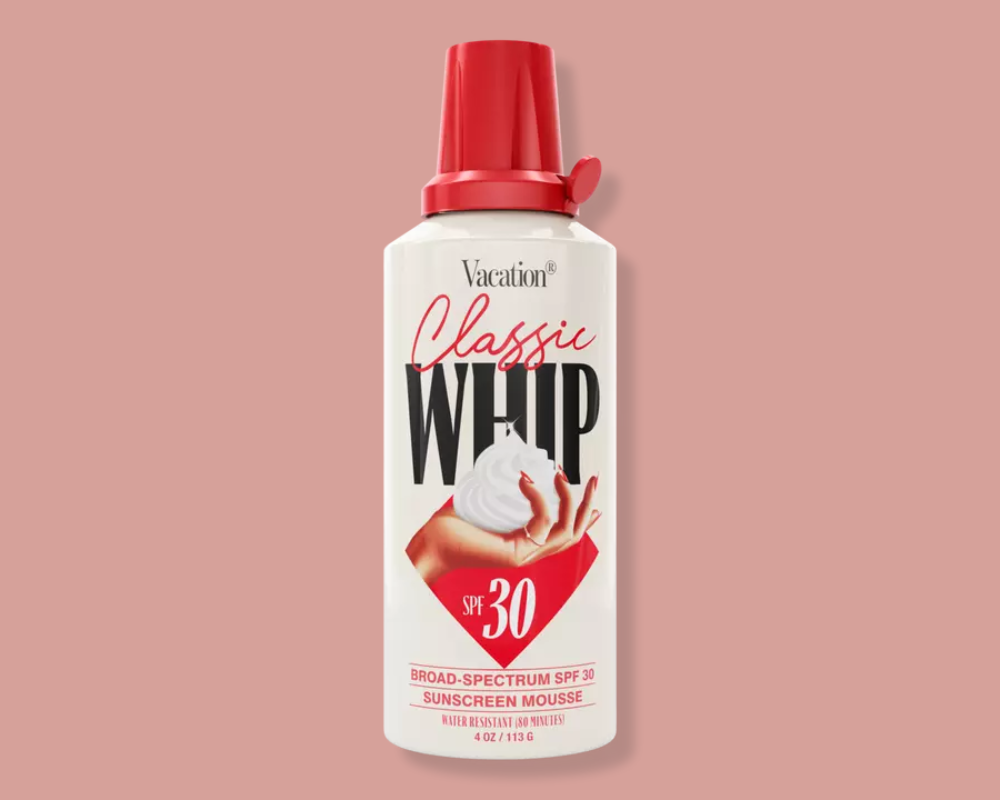 Vacation
11 Vacation Classic Whip Sunscreen Mousse
It may look and feel like whipped cream, but rest assured this mousse from Vacation is not for topping your dessert. Instead, smother the eco-friendly SPF 30 formula on your skin for full, safe, lightweight coverage.
Find it here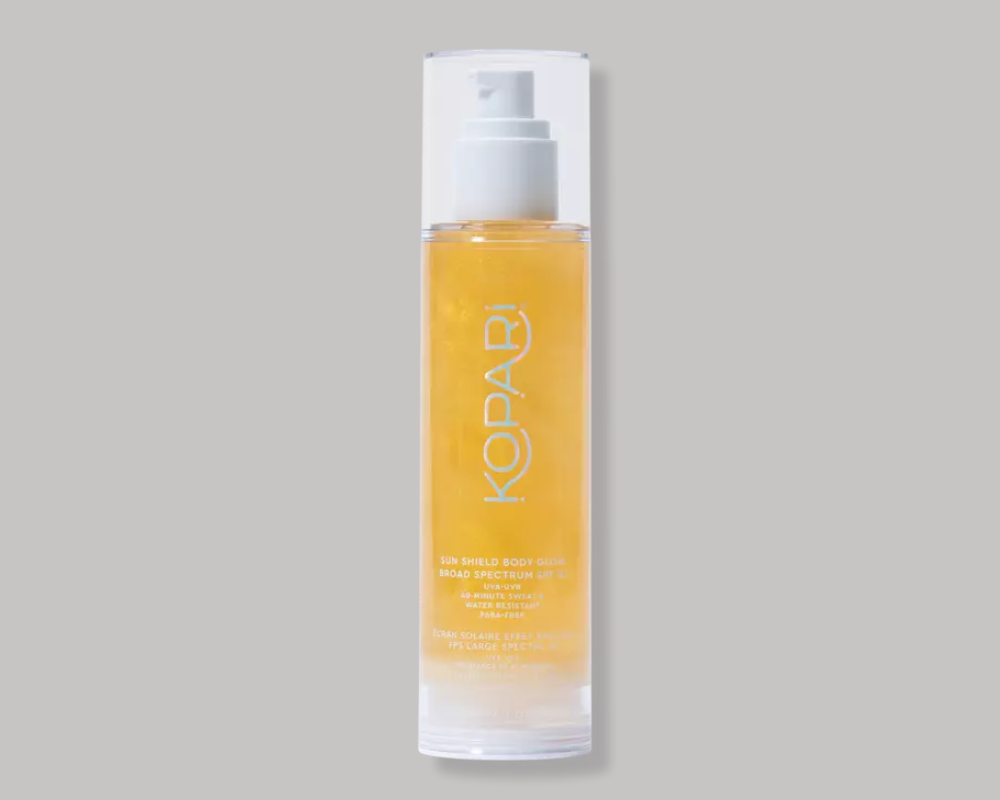 Kopari Beauty
12 Kopari Beauty Sun Shield Body Glow Gel
Not everyone likes the feeling of thick, heavy creams on their skin. If that's you, this gel from Kopari Beauty is well worth a try. With SPF 50, the weightless formula, which is infused with antioxidants and oils, also has a pleasant coconut scent.
Find it here
Good Molecules
13 Good Molecules Sheer Mineral Sunscreen
Designed for all skin tones and types, this SPF 30 mineral sunscreen has a transparent, non-greasy formula. It's mess-free, easy to apply, and nourishing, thanks to the addition of ingredients like grapeseed oil, tucuma seed butter, and hyaluronic acid.
Find it here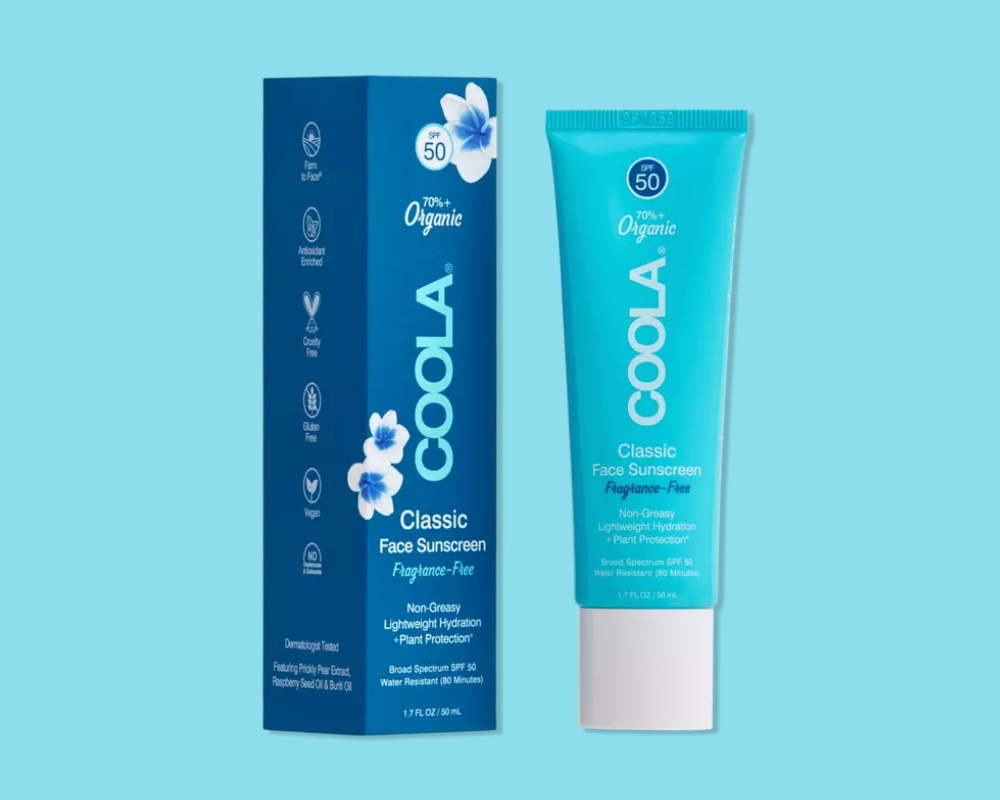 Coola
14 Coola Organic Classic Face Sunscreen
If you're looking for a trusty organic sunscreen, this Coola formula has more than 70 percent organic ingredients. It's SPF 50, and will keep you safe for around 80 minutes in the water, but after that, you'll need to reapply. As with all SPF formulas, we recommend setting a timer on your phone to remind you to top up regularly!
Find it here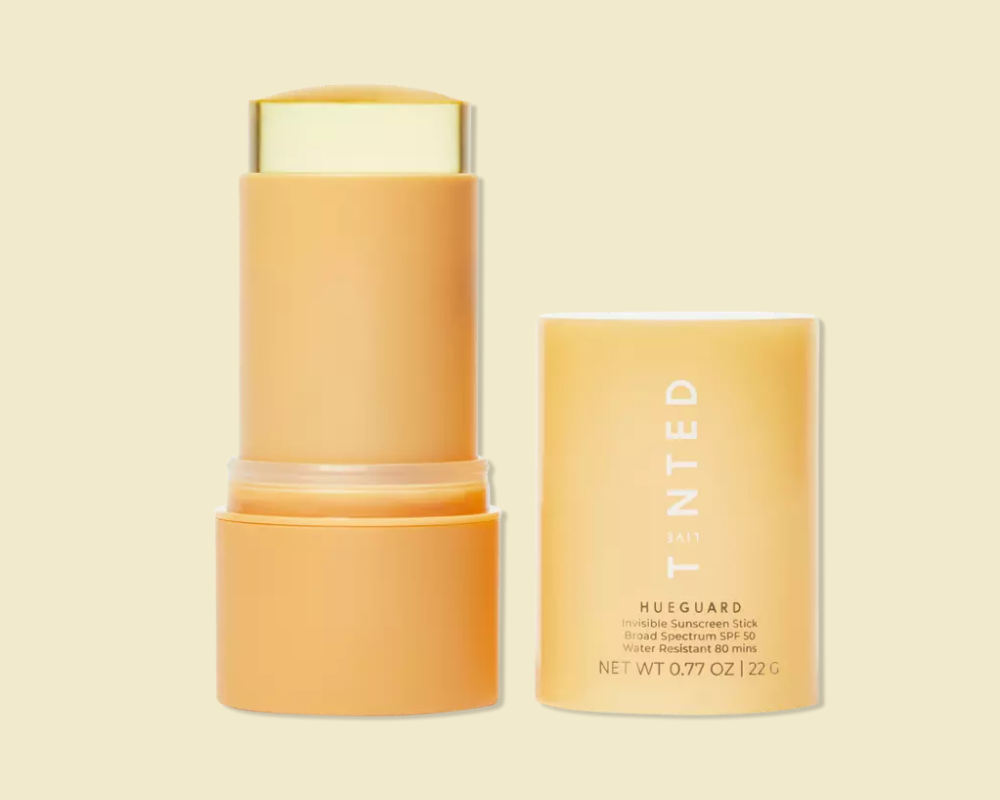 Live Tinted
15 Live Tinted Hueguard Invisible Sunscreen Stick
Live Tinted has made being sun safe as easy as possible with this sunscreen stick. All you need to do is swipe it across your body, pop it in your purse for later, and then you're ready to go. As an added bonus, the hydrating SPF 50 formula will leave you with a glossy, healthy shine after application.
Find it here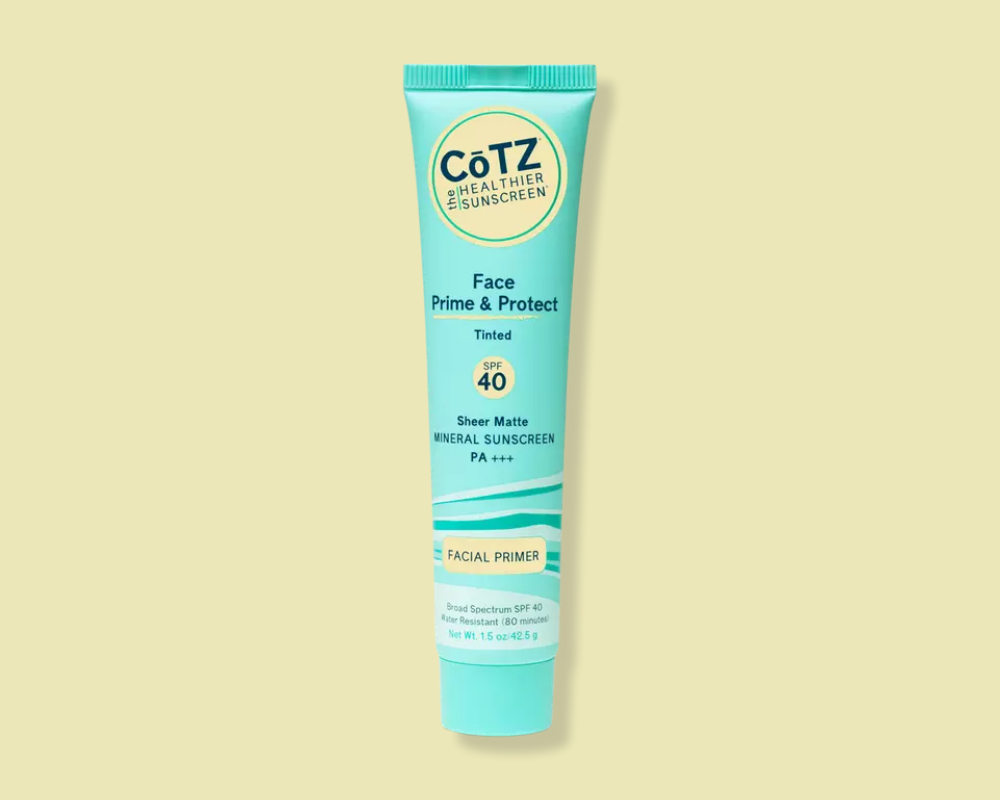 Cotz
16 Cotz Face Prime & Protect Tinted
For a multitasking formula, which gives you a tinted primer and an SPF in one, try this SPF 40 sunscreen from Cotz. Designed only for use on your face, this product can be worn under makeup or by itself for sun-safe protection.
Find it here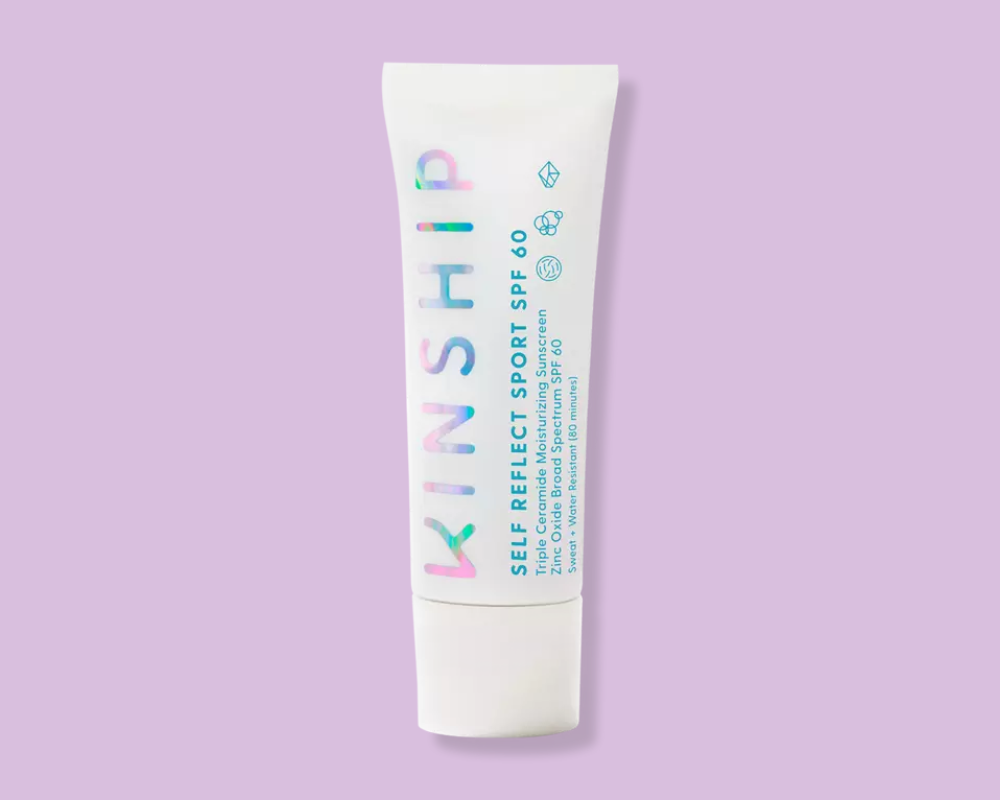 Kinship
17 Kinship Self Reflect Sport
If you like to keep active, you need sunscreen that's going to keep you safe even when you start to break a sweat. This formula from Kinship, which is SPF 60, is designed to be moisture-resistant, plus it's breathable and hydrating, too.
Find it here
For more on vegan skincare, read:
Here at VegNews, we live and breathe the vegan lifestyle, and only recommend products we feel make our lives amazing. Occasionally, articles may include shopping links where we might earn a small commission. In no way does this effect the editorial integrity of VegNews.