Warmer weather is upon us, and for many, that means breaking out the pretty sandals. If you want to make sure your nails are in tip-top condition, you're going to need a good manicure. But you don't have to spend a fortune down at the salon to get your claws and paws in shape (unless you want a bit of pampering, of course). Instead, you could try one of the many vegan nail polish options on the market. While cruelty-free, animal-free nail polish used to be hard to find, these days the market is teeming with options.
Is nail polish vegan?
Vegan nail polish is more accessible than ever, but it's important to note that many products still contain animal ingredients. Carmine, for example, which is made from crushed beetles, is often used in bright red shades. And guanine, which is derived from fish scales, is occasionally used to give polish more of a shiny, shimmery effect. Some polishes can be tested on animals, too. In fact, some of the biggest brands on the market are not cruelty-free. But don't worry, if you're on the hunt for a polish that will give you a beautiful manicure without harming living creatures, we've compiled some of our top vegan picks below.
The best vegan nail polish brands to choose from
Not sure which nail polish brand to pick? We've got you. Here are our 15 top choices!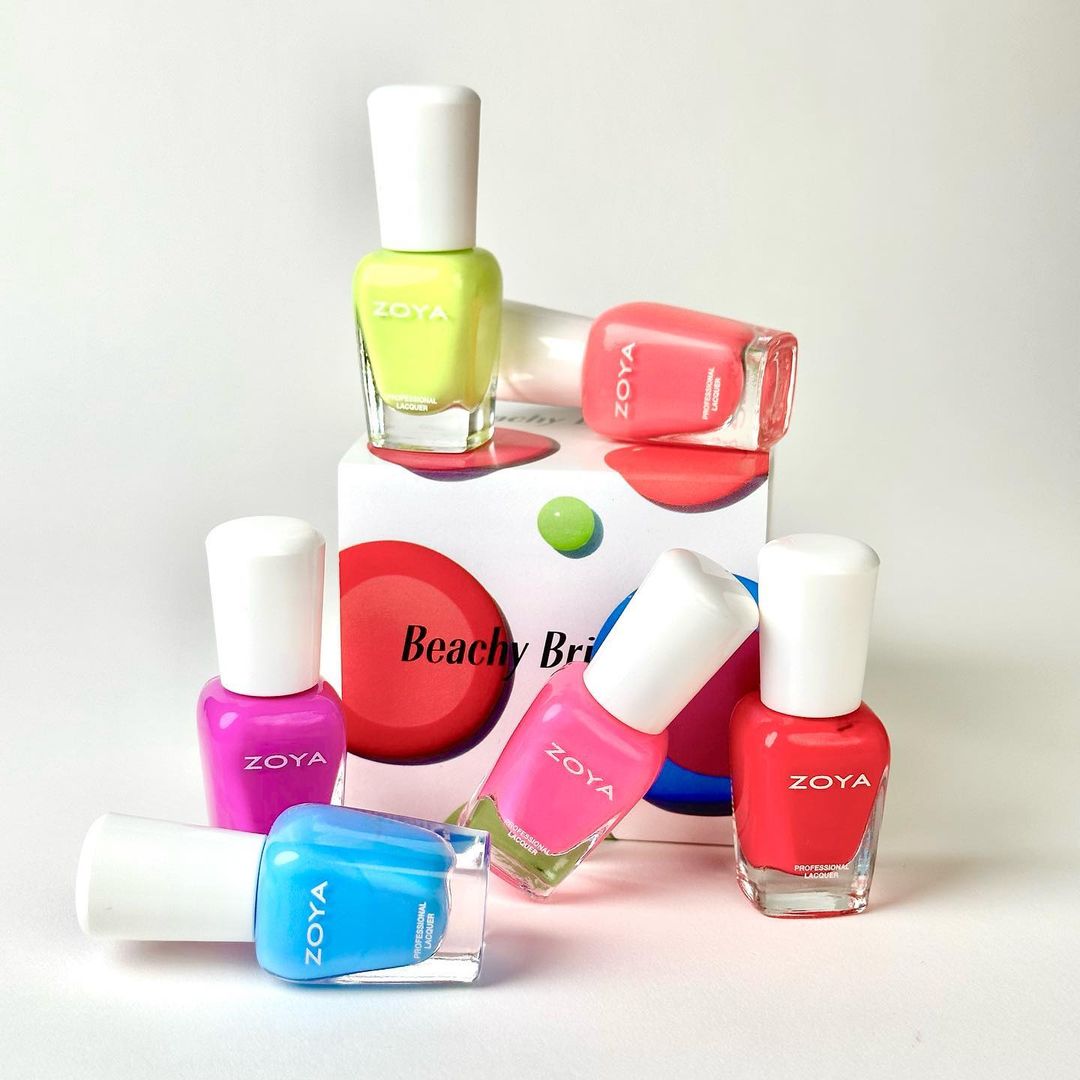 Zoya/Instagram
1 Zoya
Whether you're after bright, vivid colors, swirly chromes, or muted neutrals, Zoya has the nail polish for you. The brand is totally vegan and releases new, seasonal collections regularly, so you're never short of new options to try. We love the new Beachy Brights range, which consists of vibrant pinks, an ocean blue, and even a zesty lime green. Perfect for standing out at your next pool party.
Learn more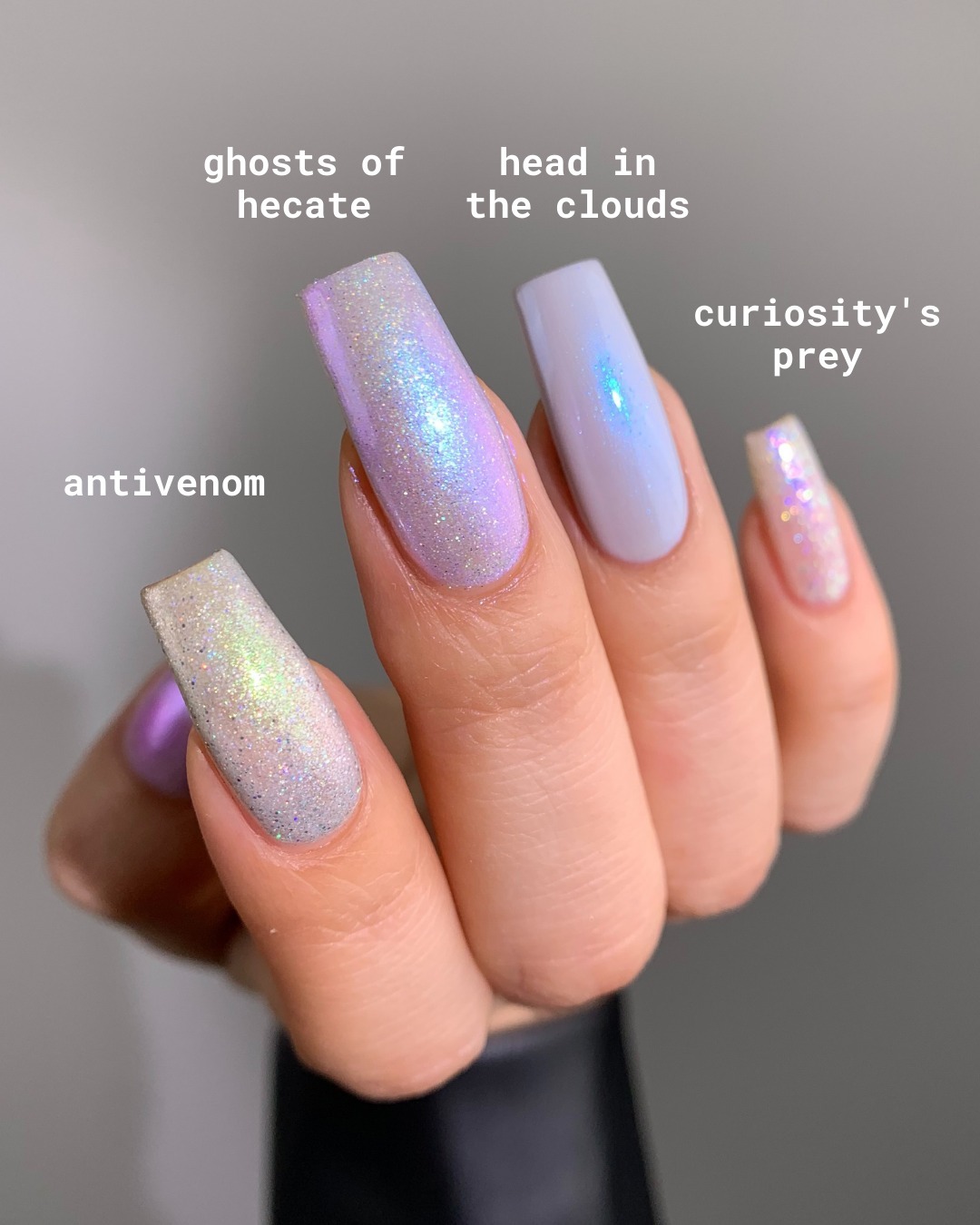 Mooncat/Instagram
2 Mooncat
According to Mooncat, its shades are not nail polish. Oh no, they are "wearable works of art." And we have to say, we agree. From Head In The Clouds, a shimmery white lacquer, to the holographic, rose gold glimmer of Fake Halo (one of its best-sellers), expect to find only the most unique, most creative shades at this popular vegan, cruelty-free brand.
Learn more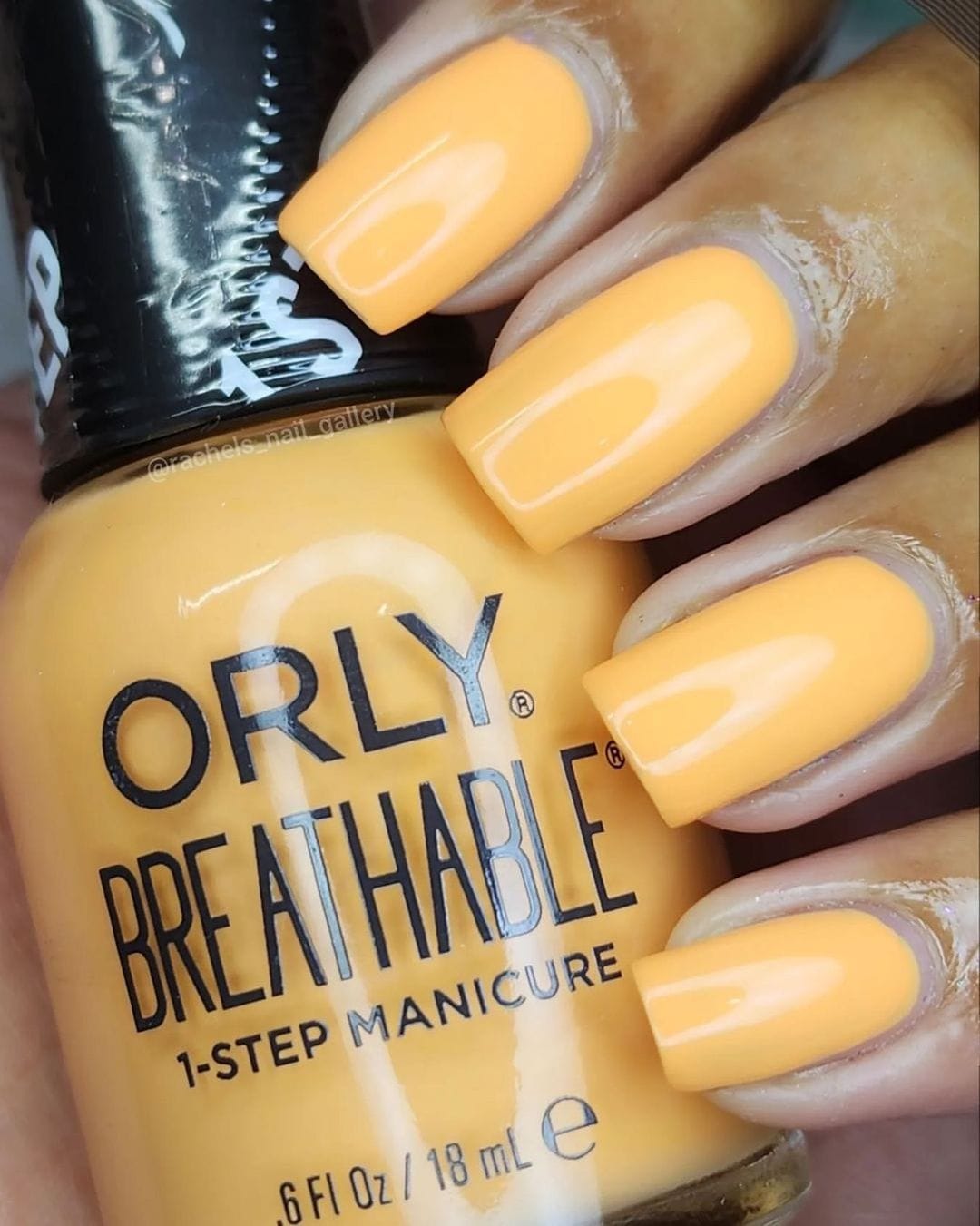 Orly/Instagram
3 Orly
Orly is one of the most popular brands in the vegan nail care world and for good reason. Its US-made formulas don't just look good, but many are also good for nail health, too. Its Breathable range formulas, for example, are infused with pro-vitamin B5, vitamin C, and argan oil, all of which help to strengthen the nails and make your manicure last longer.
Learn more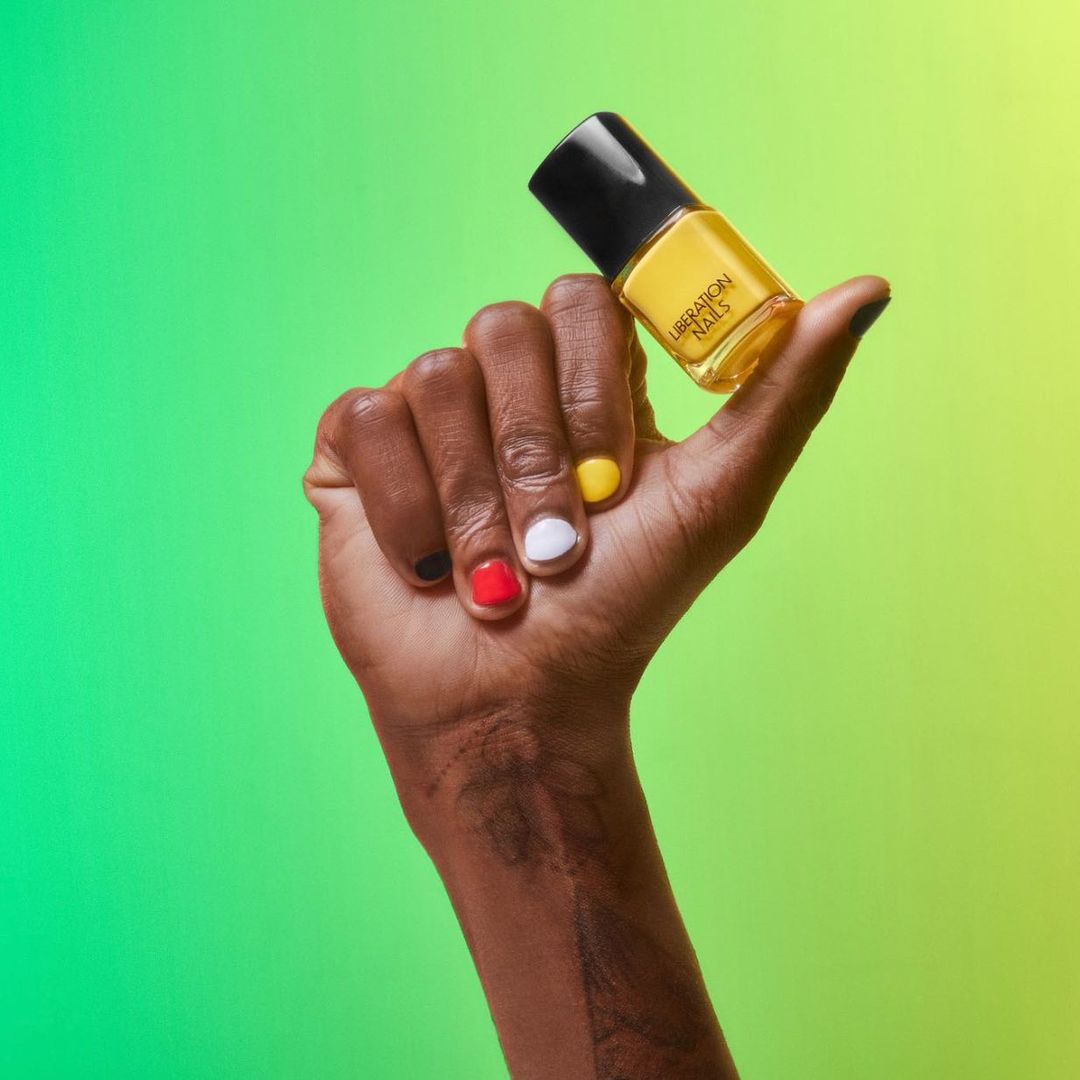 Liberation Nails/Instagram
4 Liberation Nails
Sometimes, nail art and polish are about more than just looking good. Often, it's about self-expression, too. The shade we go for can represent our mood, as well as the type of person we want to represent to the world on any given day. Liberation Nails understands this. Its non-toxic, cruelty-free formulas—like sunshiney Golden Hour and shimmery Disco Salvation—are unique and individual, just like us. Plus, they're 21-free and long-lasting, too.
Learn more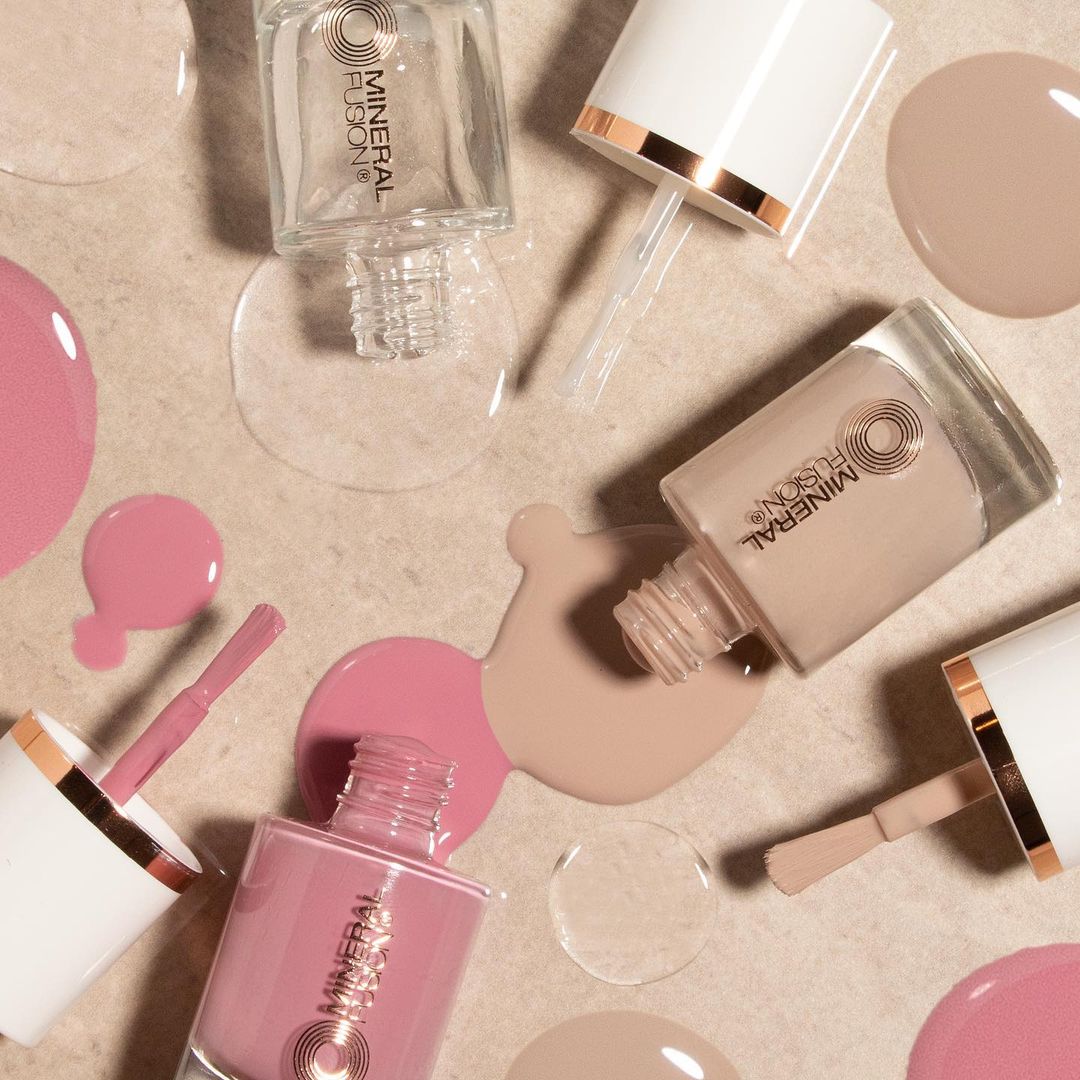 Mineral Fusion/Instagram
5 Mineral Fusion
All of Mineral Fusion's cosmetics are formulated in line with its mission, which is to create high-quality, hypoallergenic, cruelty-free products, without the use of artificial fragrances, parabens, or phthalates. And its nail care range is no exception. To make sure your color lasts as long as possible, we recommend investing in both its Base Coat Nail Treatment and its Top Coat Nail Treatment.
Learn more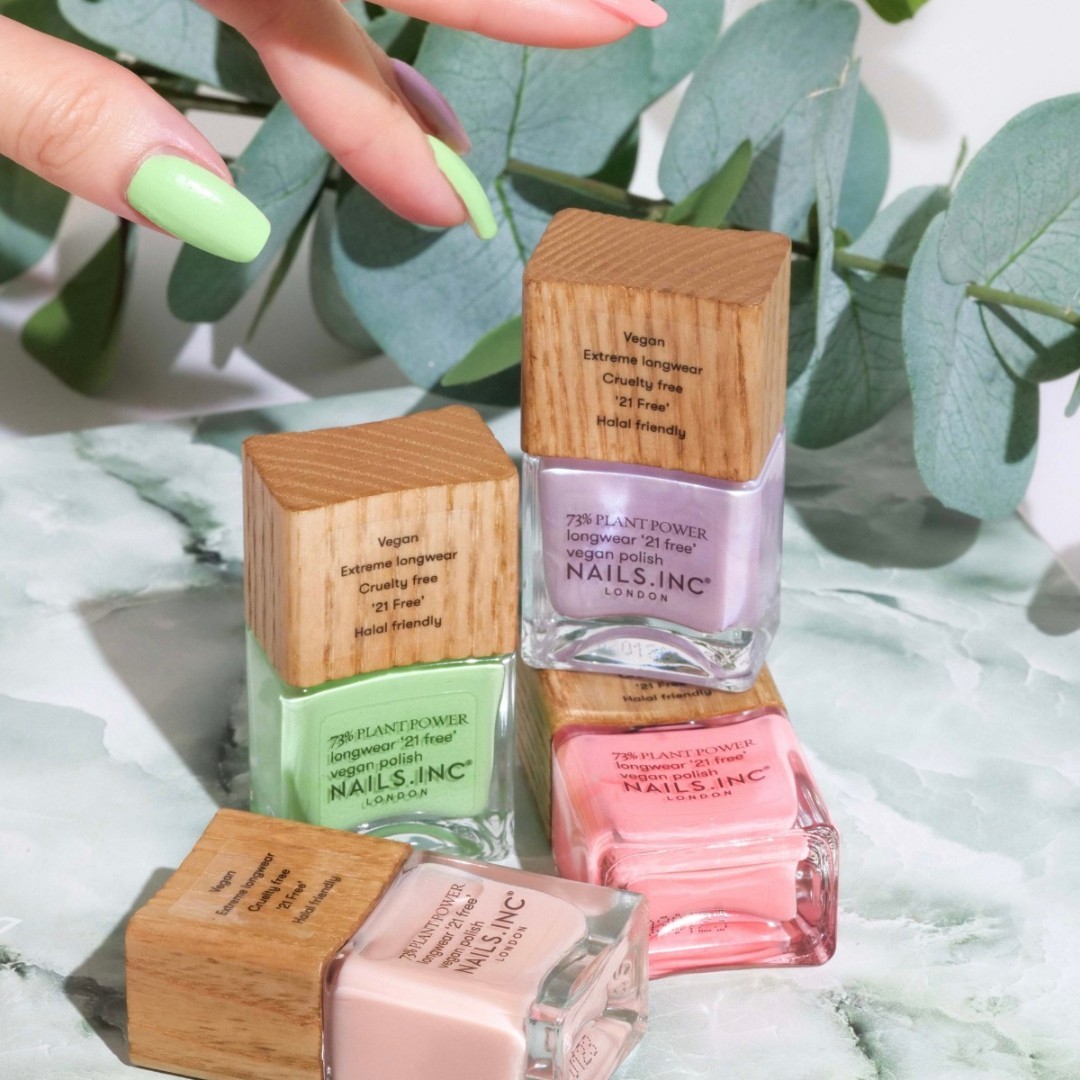 Nails.Inc/Instagram
6 Nails.Inc
When it comes to nail art, British brand Nails.Inc wants to make it as easy as possible for everyone to achieve that fresh-out-the-salon look. That's why, as well as a top-quality range of 21-free, long-lasting, shades, it also offers its own set of Mani Markers for perfecting at-home French manicures or just doodling your own designs.
Learn more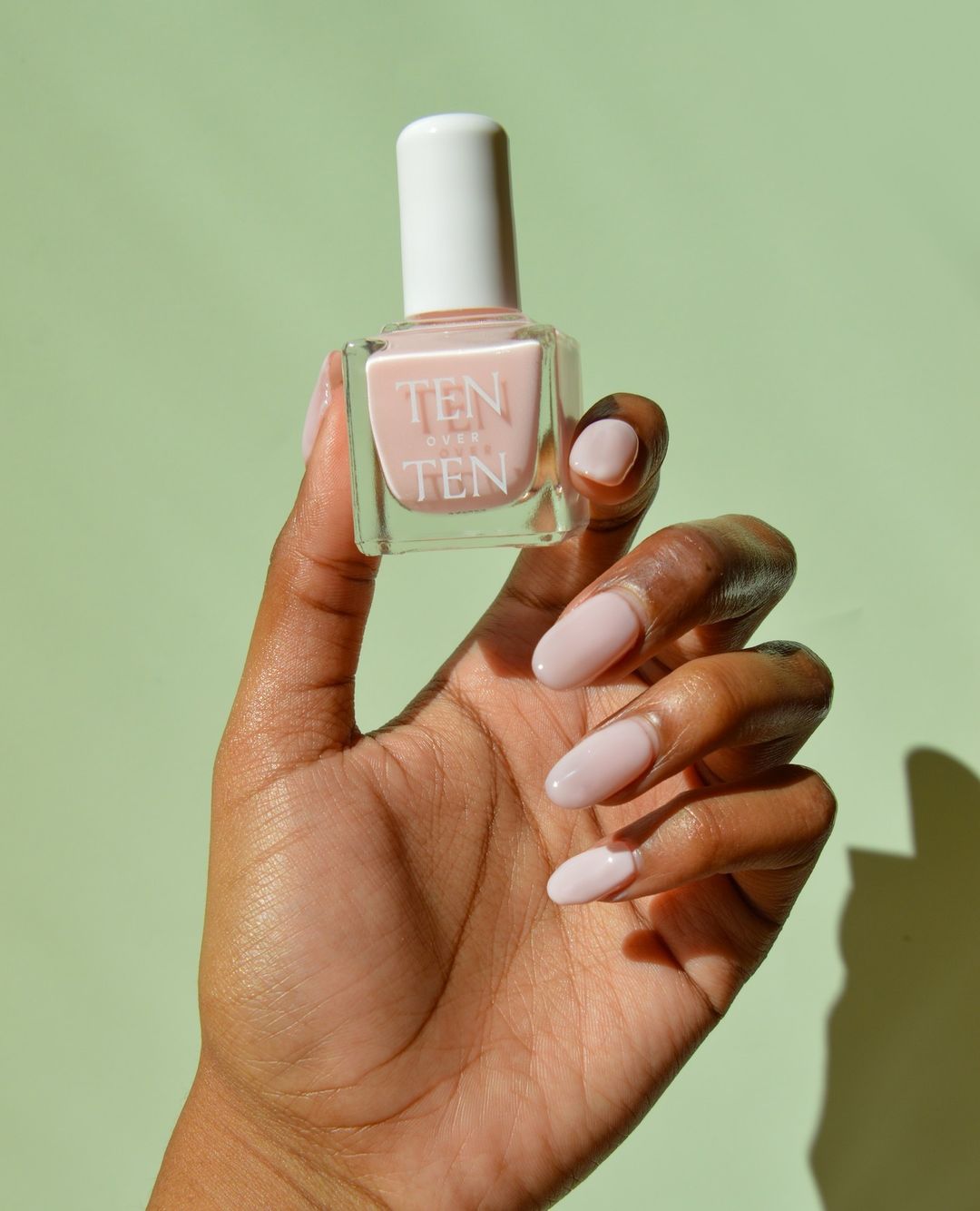 Tenoverten/Instagram
7 Tenoverten
Take some time out and treat yourself to a proper nail polish pampering session with Tenoverten's nail care range. As well as beautiful-looking vegan polishes, like the nutty Canal and classy Cherry, the brand also offers a range of cruelty-free products designed to take care of your nail health. Take the Rose and Celery Oil Set, for example, which is designed to repair, strengthen, and hydrate your cuticles and nails.
Learn more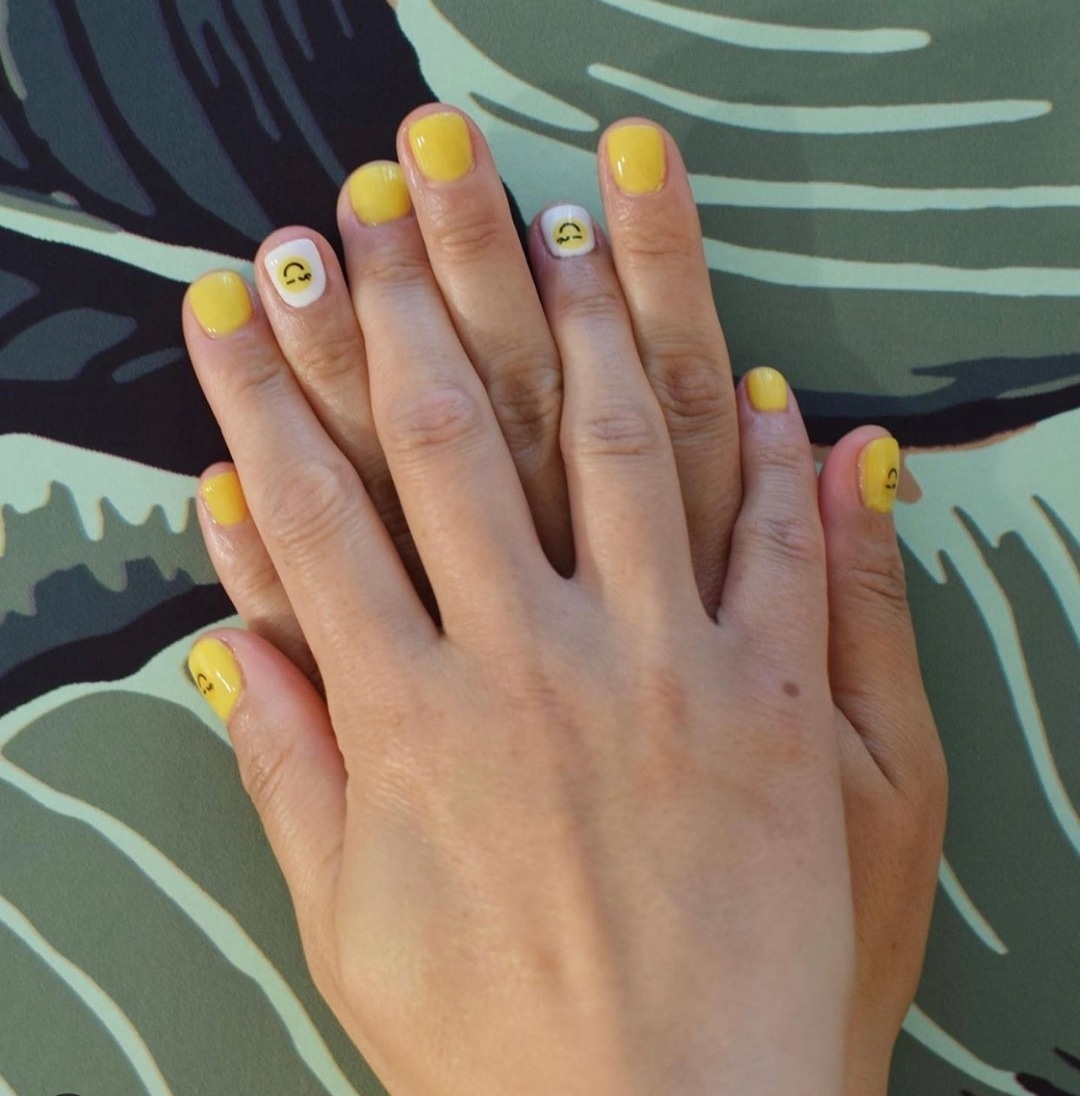 Base Coat/Instagram
8 Base Coat
To ensure its products are of the highest quality, Denver-based Base Coat makes all of its clean, non-toxic, top-quality nail care products in small batches, by hand. Manufacturing this way also helps the brand to cut down on waste, and keep its operations as sustainable as possible. The brand has gone from strength to strength in recent years, and now can be bought from select Nordstrom locations, Whole Foods, and its own flagship locations. Plus, of course, you can order from its website online.
Learn more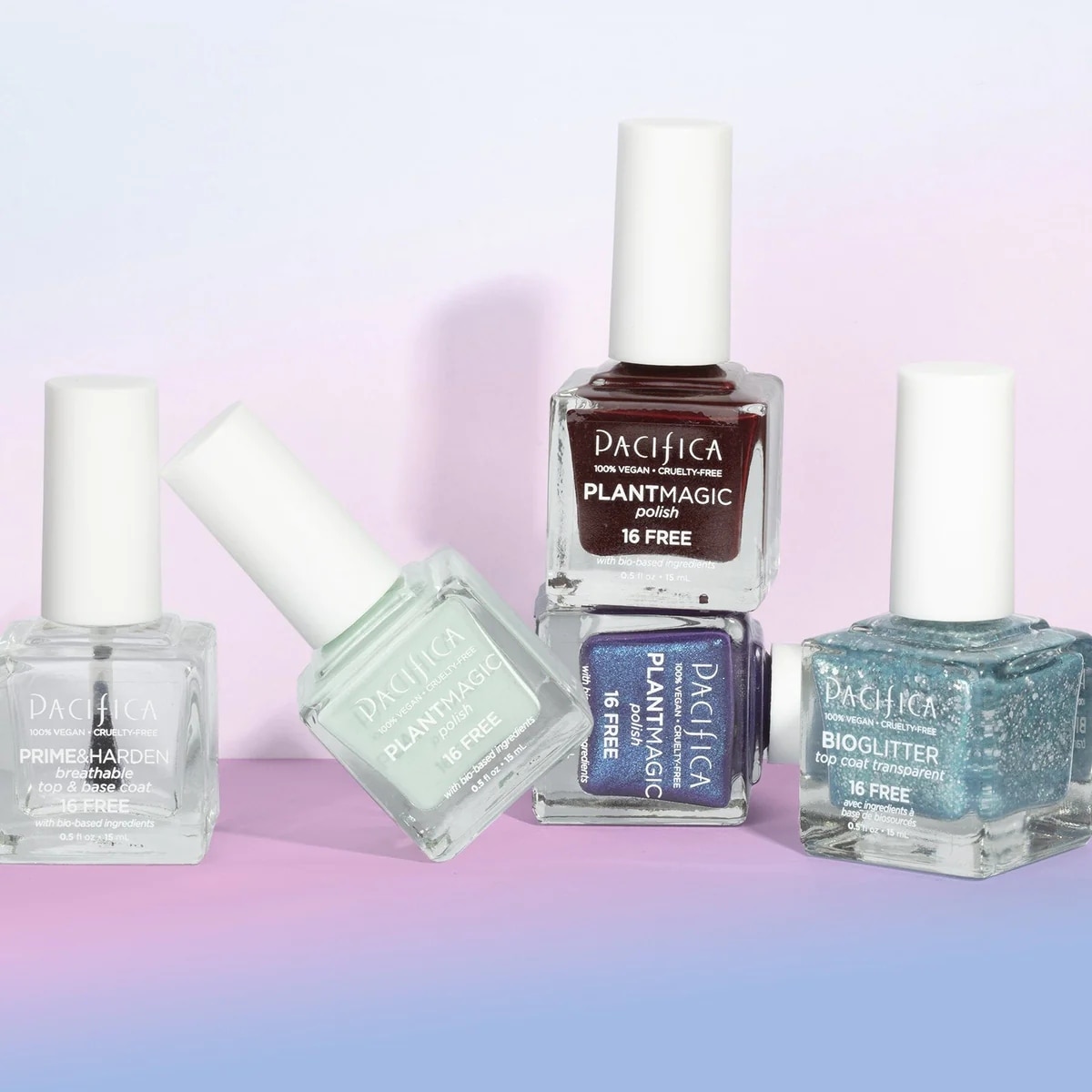 Pacifica
9 Pacifica
Pacifica is a well-established and trusted brand in the vegan beauty space. But, as well as making top-quality skincare, suncare, and makeup, the brand also offers a range of nail products. We love the Create Your Own At-Home Mani Kit, which comes with one base coat, three shades of your choice, and one topper (either bio-glitter or translucent).
Learn more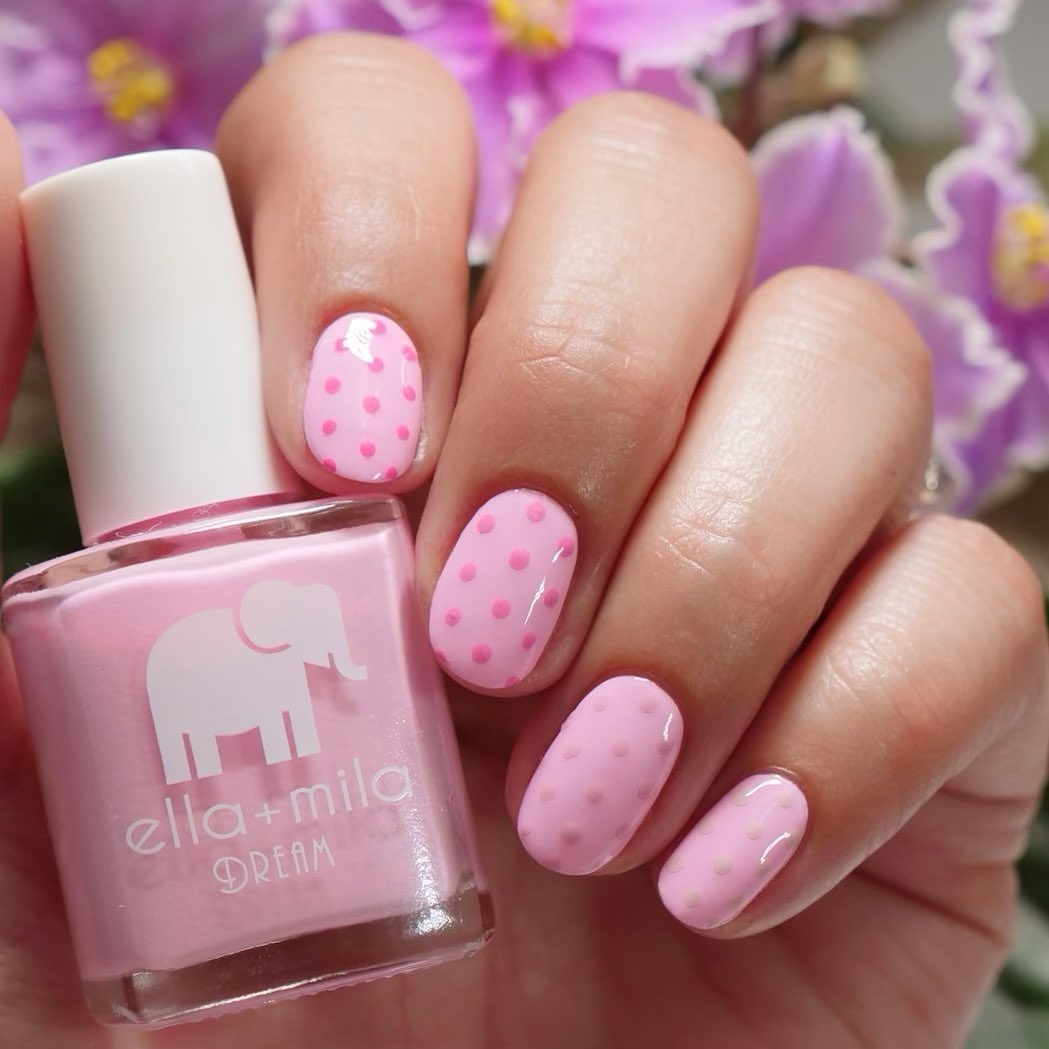 @chatter_nails/Iinstagram
10 Ella + Mila
Ella+Mila's 17–free formulas are long-lasting, quick-drying, made in the US, and totally vegan and cruelty-free. Plus, the brand has a truly extensive shade range to choose from. Honestly, whatever your preference, there is guaranteed to be a color that suits you.
Learn more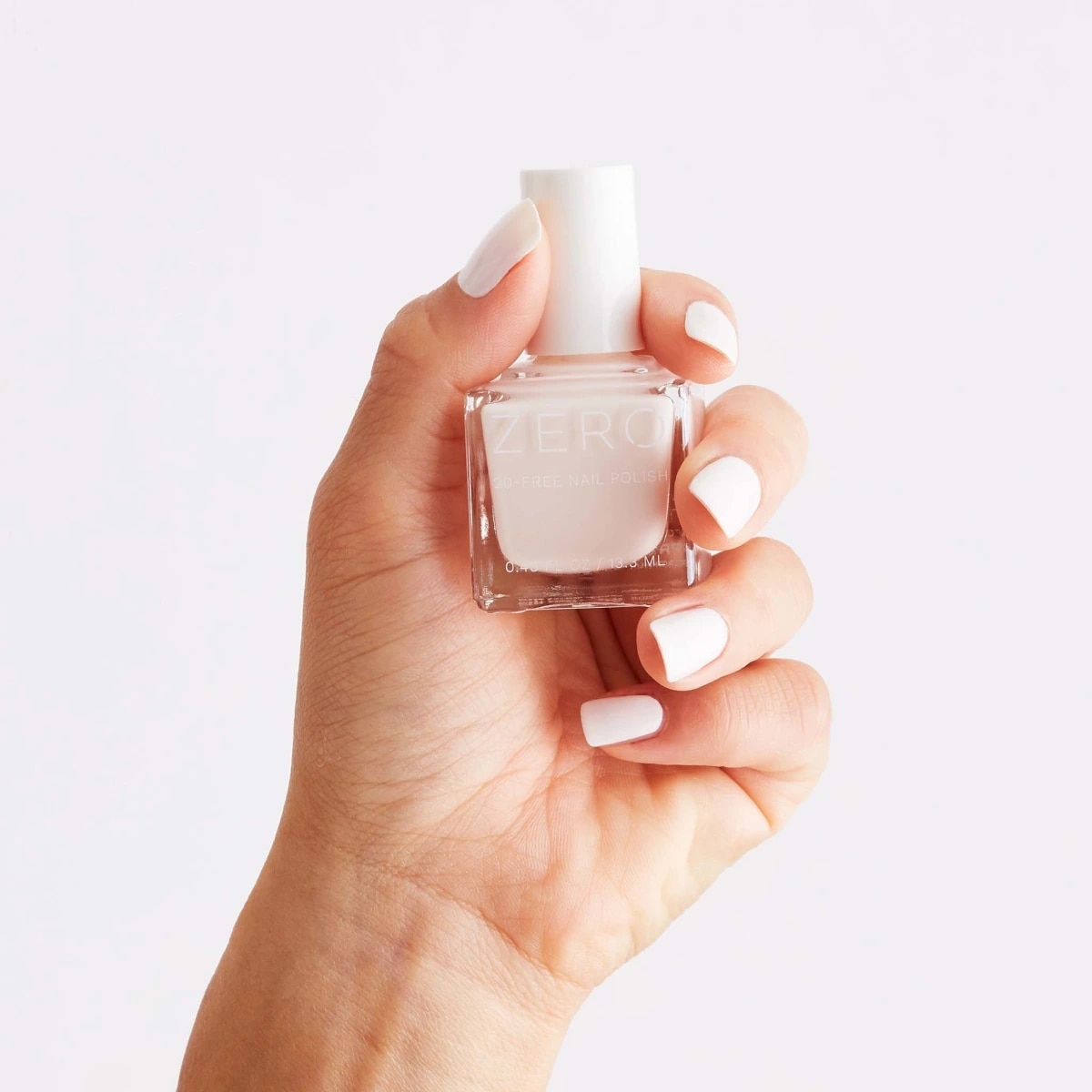 100% Pure/Instagram
11 100% Pure
100% Pure is known for its commitment to organic, natural beauty products, and its signature fruit-pigmented makeup range. The latter includes several 20-free, chip-resistant nail polish shades, like this Barbie pink Dragonfruit color, for example. Prefer things a little more subtle? We love this creamy Oat Milk shade, too.
Learn more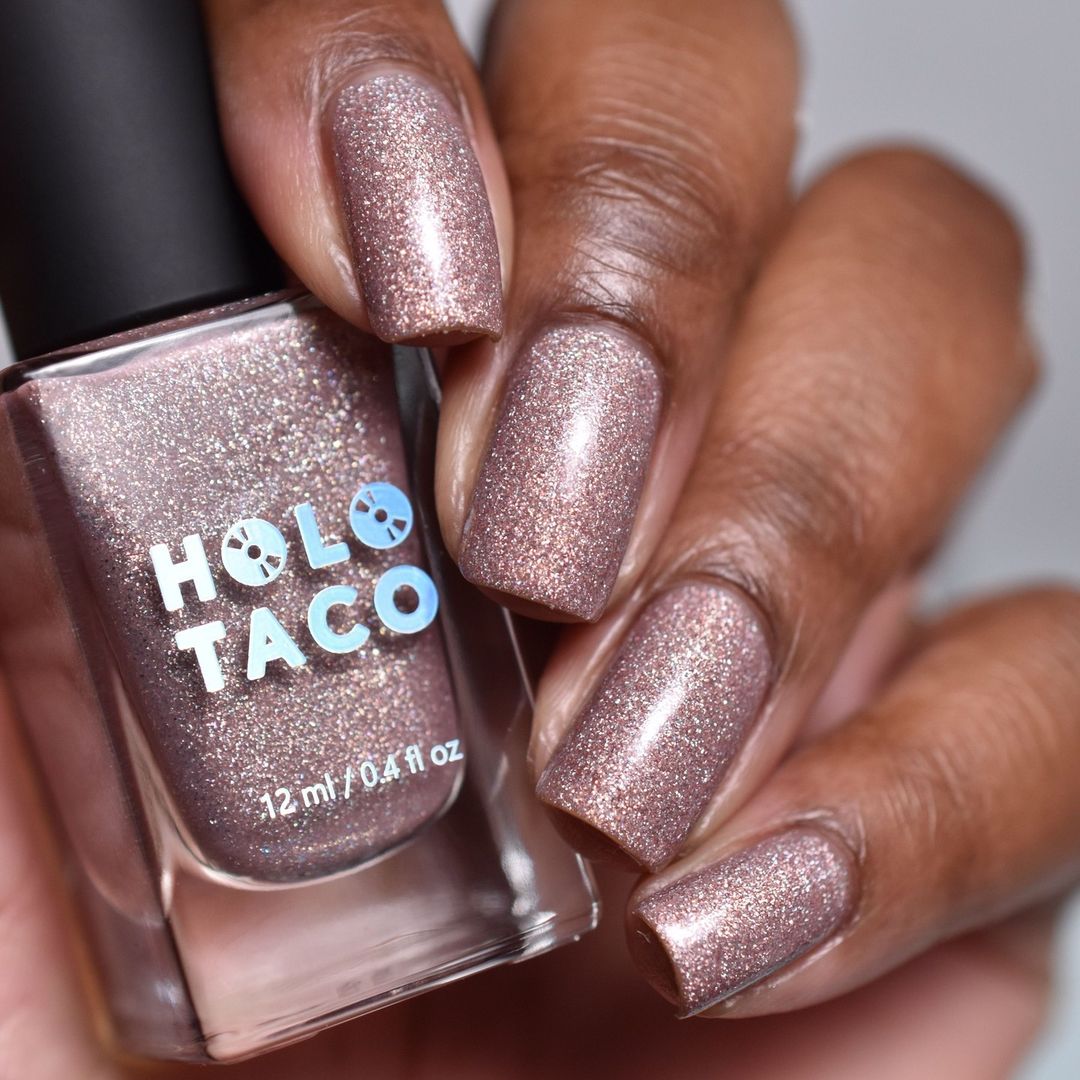 @your.girl.vee/Instagram
12 Holo Taco
If you like the holographic look, then Holo Taco—founded by the popular nail art YouTuber Cristine Rotenberg—is your holy grail of nail polish brands. Its holographic range is extensive, but it has also branched out into other eye-catching shades, too, like magnetic, chrome, and metallic options. Plus, of course, everything is cruelty-free and vegan.
Learn more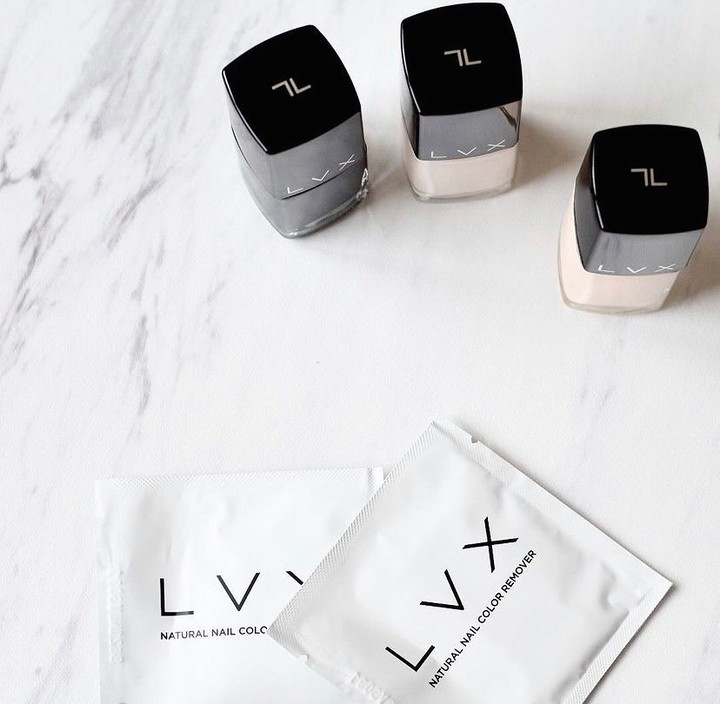 @thestellnewyork/Instagram
13 LVX
When it comes to top-quality, vegan nail polish, LVX is a go-to for many. It has an extensive range of shades to choose from, all of which are 10-free and cruelty-free, plus its Natural Remover Wipes offer an easy, innovative way to remove polish when you're done with it.
Learn more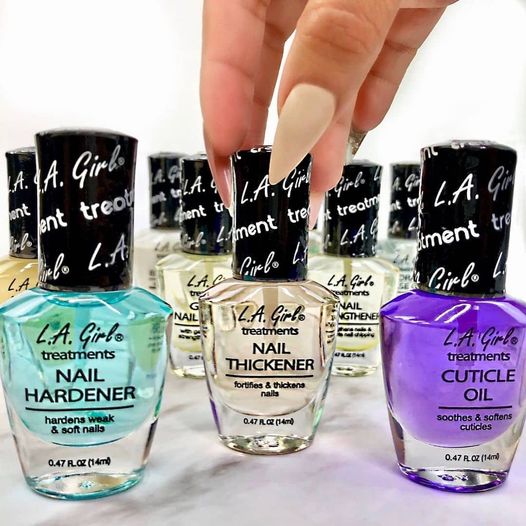 LA Girl
14 LA Girl
LA Girl isn't totally vegan, but it does offer a number of vegan options, including its extensive range of nail treatments. Make sure your mani is looking on point by using products like its nail thickener, nail hardener, and cuticle oil, for example.
Learn more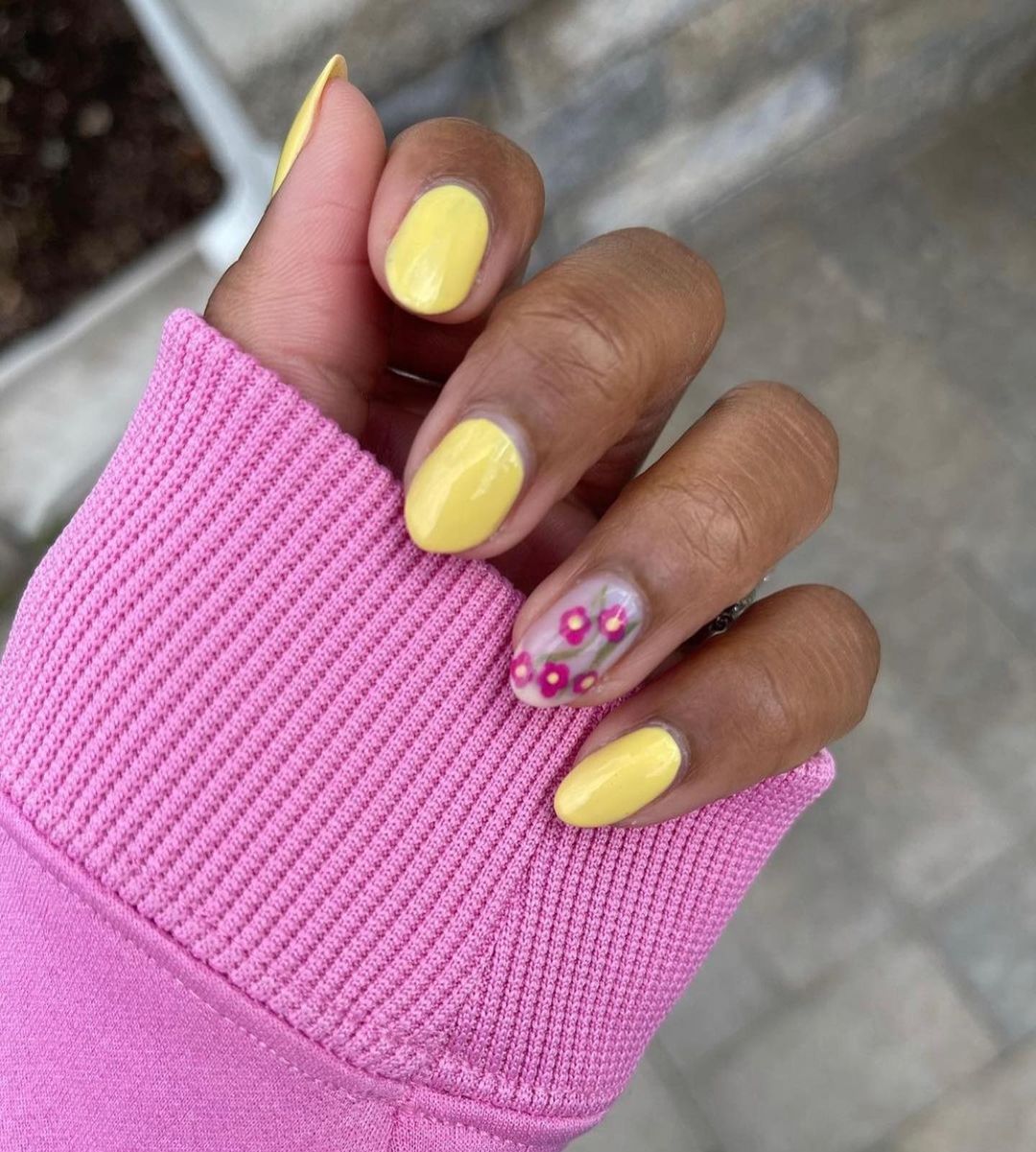 @lecame.shesaw.shepainted/Instagram
15 Olive & June
Olive & June is loved by many for its fast-drying, gel-like formulas, which will leave your nails looking like they've been pampered for hours in a salon. Plus, they're 15-free, cruelty-free, and vegan. We also love its set of vegan nail art pens, which are great for trying out different creative and intricate designs.
Learn more
For more vegan beauty, read:
Here at VegNews, we live and breathe the vegan lifestyle, and only recommend products we feel make our lives amazing. Occasionally, articles may include shopping links where we might earn a small commission. In no way does this effect the editorial integrity of VegNews.