When you think of pumpkins, two things likely spring to mind: jack-o'-lanterns and pie. But here, we're not talking about Halloween or dessert. If you've ever carved a pumpkin, you'll know that inside every one, there are, quite literally, hundreds of seeds. But while they may look like food-waste fodder, here's one reason not to throw them away: pumpkin seeds are a super nutritious addition to your diet. Plus, they're tasty and versatile.
What are pumpkin seeds?
People have likely been eating the small, flat, oval-shaped seeds of pumpkins for centuries. In fact, pumpkins themselves, which are a type of winter squash, were first eaten by Native Americans in pre-colonial times. But, in Mexico, evidence of humans using the seeds has been traced all the way back to 7,000 BC.
Today, there are several different varieties of pumpkin grown around the world, all ranging in size and taste. But the seeds you'll find on the shelves usually come from two types: Styrian or oil seed. These seeds are called "pepitas," which means "little seed of squash" in Spanish. Unlike carving pumpkin seeds, these varieties grow without a shell.
It is possible to buy shelled pumpkin seeds, but you'll usually need to roast them before eating. Pepitas, on the other hand, can be consumed raw.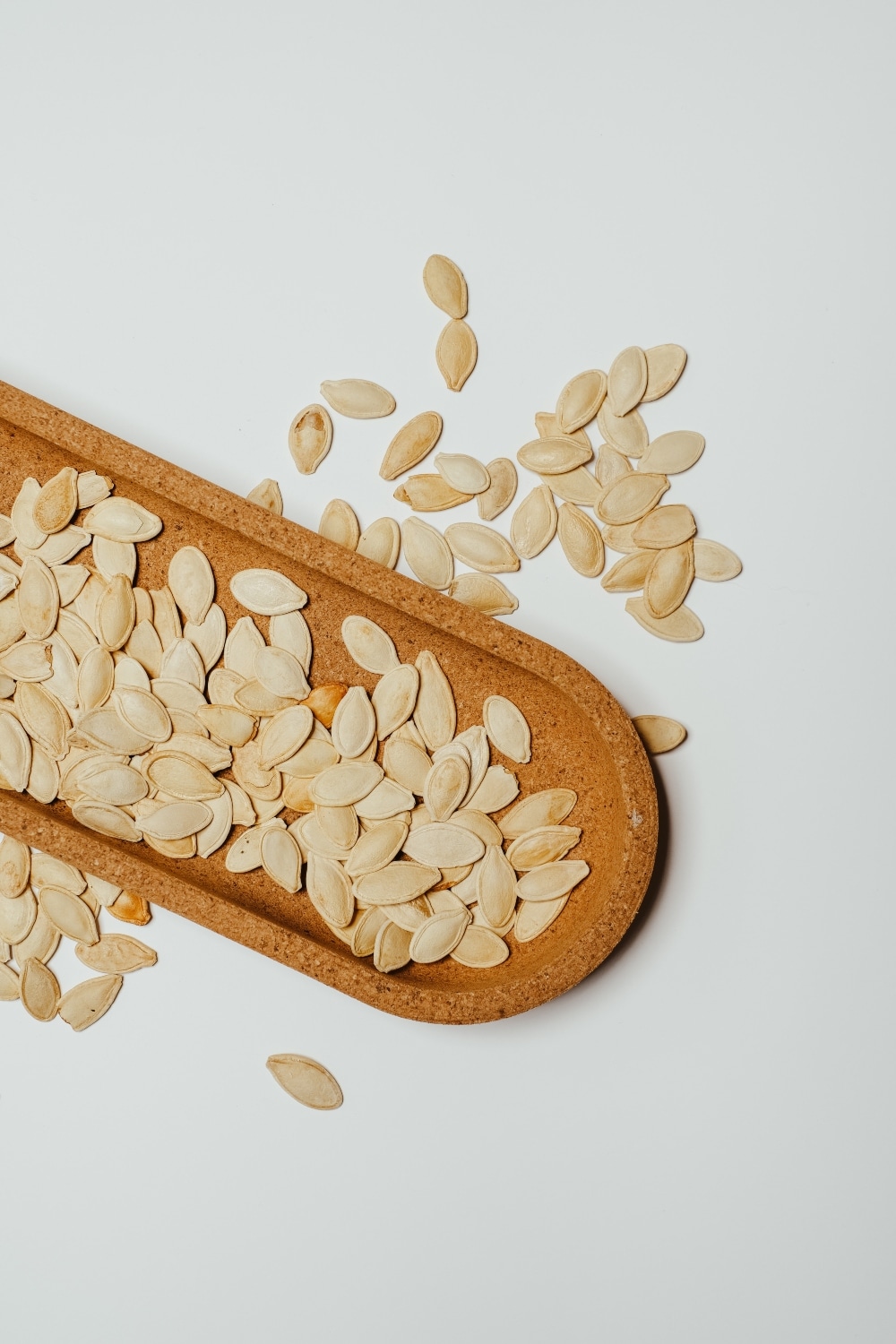 Pexels
Pumpkin seeds nutrition
Pumpkin seeds are packed with nutrients; they're a source of protein, fiber, magnesium, potassium, zinc, and iron. Plus, they also contain alpha-linolenic acid (ALA), which is a form of heart-healthy, unsaturated fat, as well as antioxidants. The latter refers to molecules that help to fight potentially disease-causing free radicals in the body.
According to Nicola Shubrook, RNutr, pumpkin seeds are even associated with a lower risk of some types of cancer. "While there are no single 'superfoods' that can prevent cancer, and certain risk factors for cancer are unrelated to diet, there is evidence that eating a healthy diet may reduce the risk of cancer. Diets rich in pumpkin seeds have been associated with a reduced risk of certain cancers including that of the breast, prostate, and colon," she wrote for BBC Good Food.
Is it okay to eat pumpkin seeds every day?
Because pumpkin seeds are packed with nutrients, they're a great daily addition to your diet. That said, you don't need a lot to get the benefits. Around 30 grams, which is about one-quarter of a cup or four tablespoons, is plenty, according to the American Heart Association. It's important to follow recommendations when it comes to pumpkin seeds, as, because they're so fiber-rich, if you eat too many in one go you may end up experiencing negative symptoms, like constipation.
How to roast pumpkin seeds
If you're carving a pumpkin (like many of us usually are in the lead-up to Halloween, for example), don't throw the seeds away. Instead, reduce food waste and nourish your body by saving the seeds and roasting them.
First, scoop them out of the pumpkin and separate them from all of the pulp and stringy fibers. After that, you'll need to wash and dry them. "It's okay if some flesh remains. Make sure to dry the seeds as much as possible in between a towel," notes culinary scientist Jessica Gavin in a recipe blog post for roasting pumpkin seeds. "This process will help to crisp up the seeds during roasting."
Next, add seasoning (for pumpkin seeds with a kick, follow this recipe for spicy pumpkin seeds) and roast for around 15 minutes, tossing regularly. Then, it's time to munch!
Pumpkin seed recipes
Seasoned, roasted pumpkin seeds, or pepitas you find on the shelves, are a crunchy, tasty snack on their own (particularly when mixed up with nuts or other seeds too), but they're also a great addition to other recipes. Here are some of our favorite pumpkin seed-packed dishes.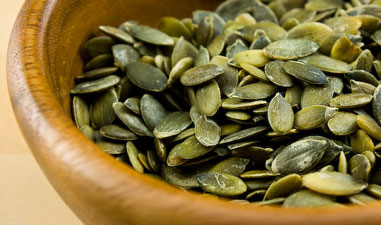 1 Sweet Potato & Chili Dauphinoise
In the winter months, dauphinoise potatoes are a great comfort dish. They're creamy, cheesy, and delicious. But they're arguably even better when they're topped with another winter favorite: pumpkin seeds. For a kick of heat, mix them with dried chili flakes and some smoked salt.
Check it out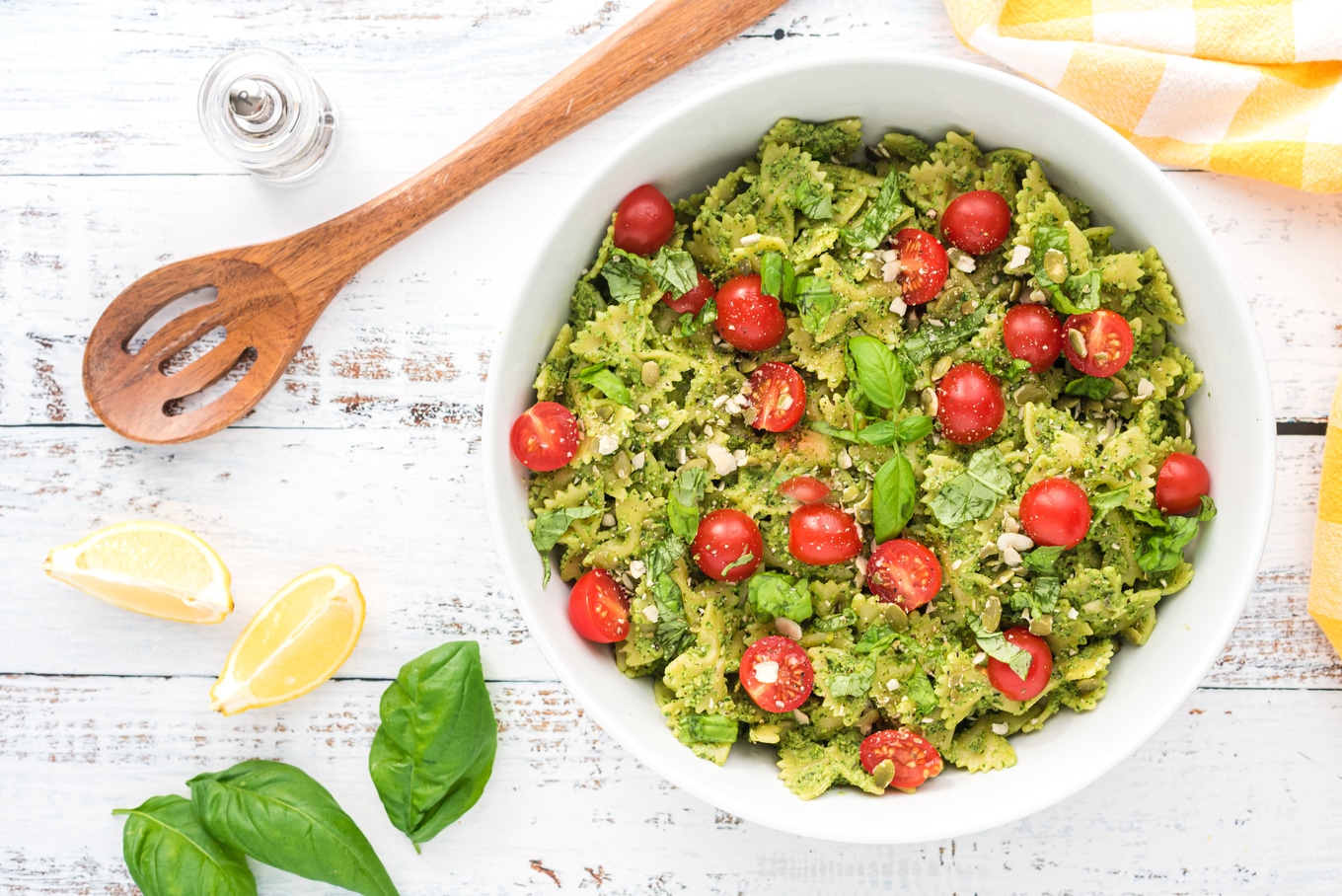 Dreena Burton
2 Lemony Pumpkin Seed Pesto Pasta
Pesto is an Italian classic, but while delicious, it's not suitable for everyone. For one, it often contains aged cheese, which isn't vegan, and it also contains nuts, which means it isn't suitable for many allergy sufferers. But it is possible to make crowd-pleasing pesto, which is totally dairy- and nut-free, using pumpkin seeds! Mix it with pasta and flavor-packed cherry tomatoes for a nourishing mid-week meal.
Check it out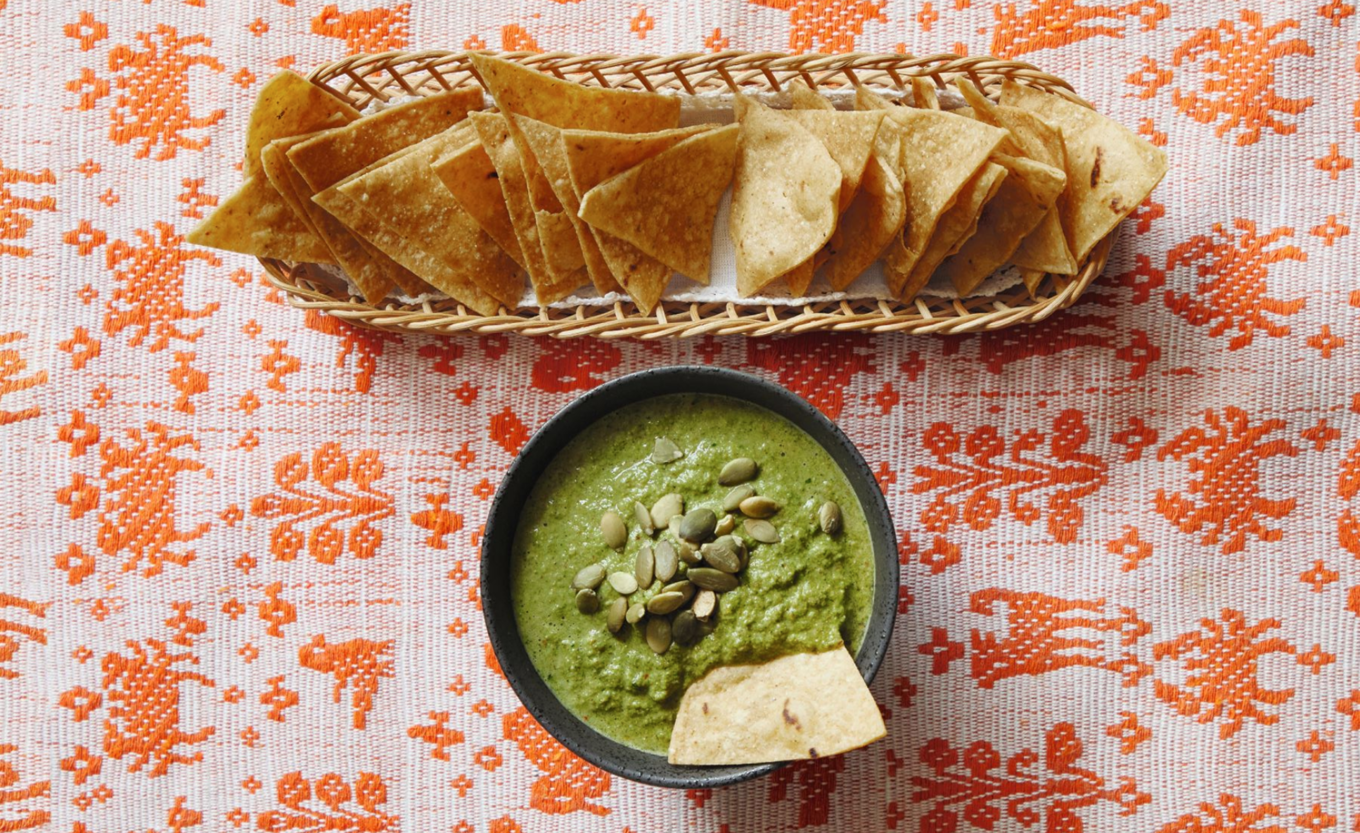 Ignacio 'Nacho' Urquiza
3 Vegan Tzirita
Mexican cuisine offers a range of delicious dips. There are, of course, the go-to classics, like guacamole and salsa. But in The Mexican Vegetarian Cookbook, Margarita Carrillo Arronte introduces us to another delicious option: tzirit, which is made with pepitas and Morita chile seeds. It's fiery, and smoky, and will definitely become one of your new favorites.
Check it out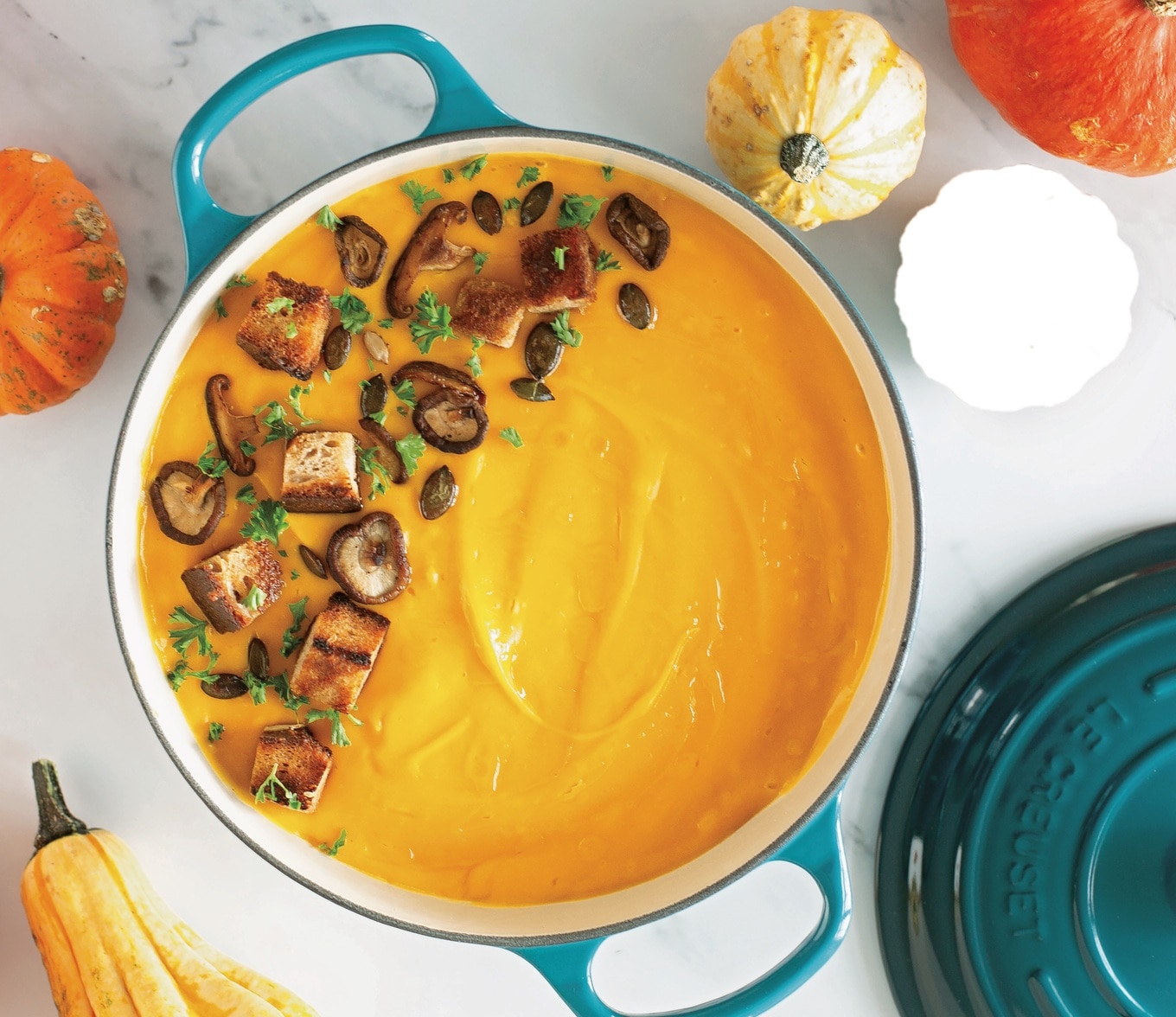 Andrea Soranidis
4 Creamy Pumpkin Soup
When the weather is chilly, there is, arguably, nothing better than a steaming bowl of creamy, nutritious soup. This winter-warmer recipe calls for several delicious seasonal ingredients, including pumpkin flesh and ginger. And to finish, instead of croutons, it calls for crunchy roasted pumpkin seeds instead.
Check it out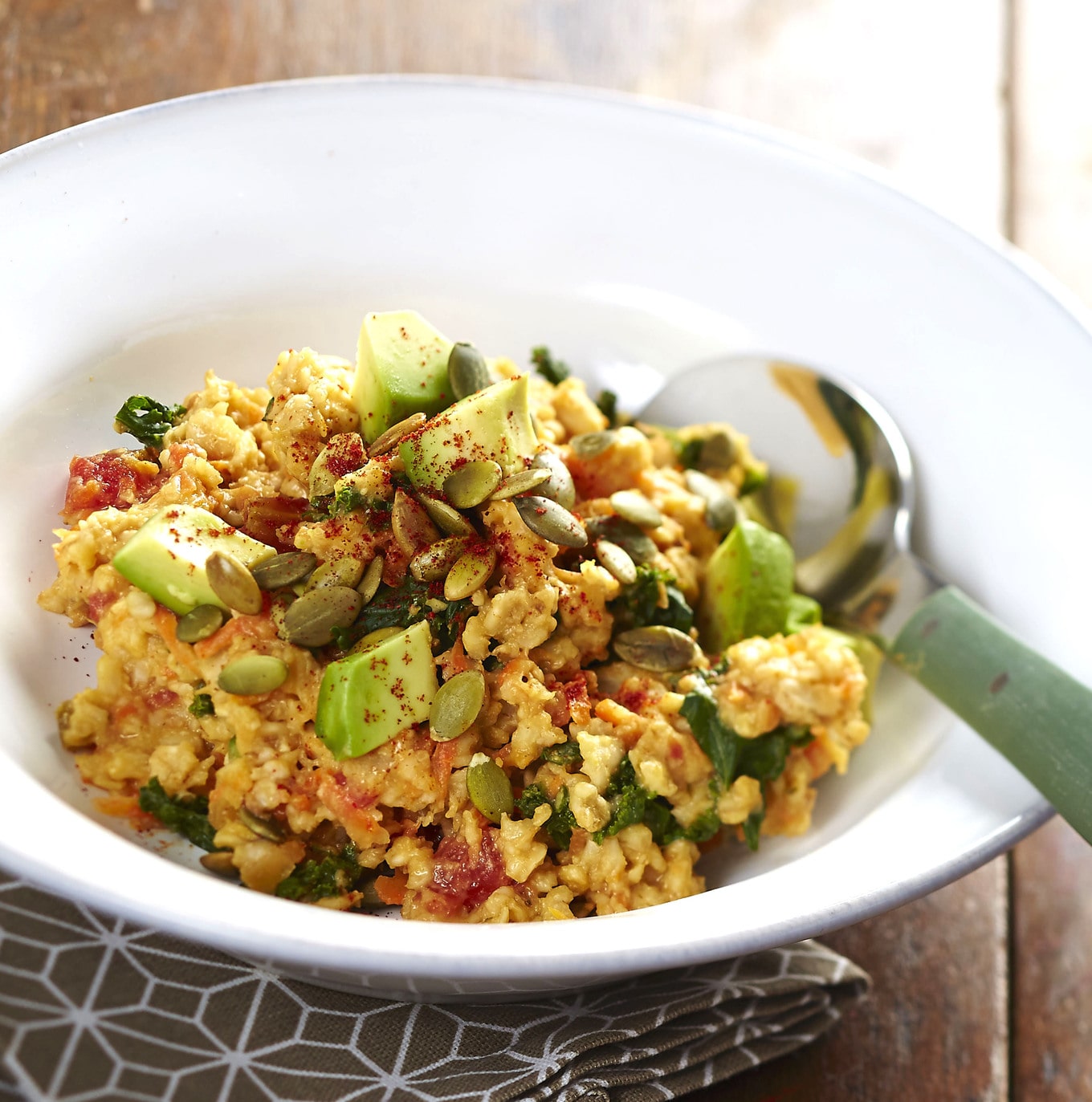 Matt Frazier and Stepfanie Romine
5 Cheesy Oatmeal Bowl
Usually, oatmeal is paired with sweet ingredients, like fruits and syrups. And don't get us wrong, this certainly has its place. But what about savory oatmeal? This dish, which features salsa, kale, nutritional yeast, and roasted pumpkin seeds, is guaranteed to become a firm staple in your breakfast rotation.
Check it out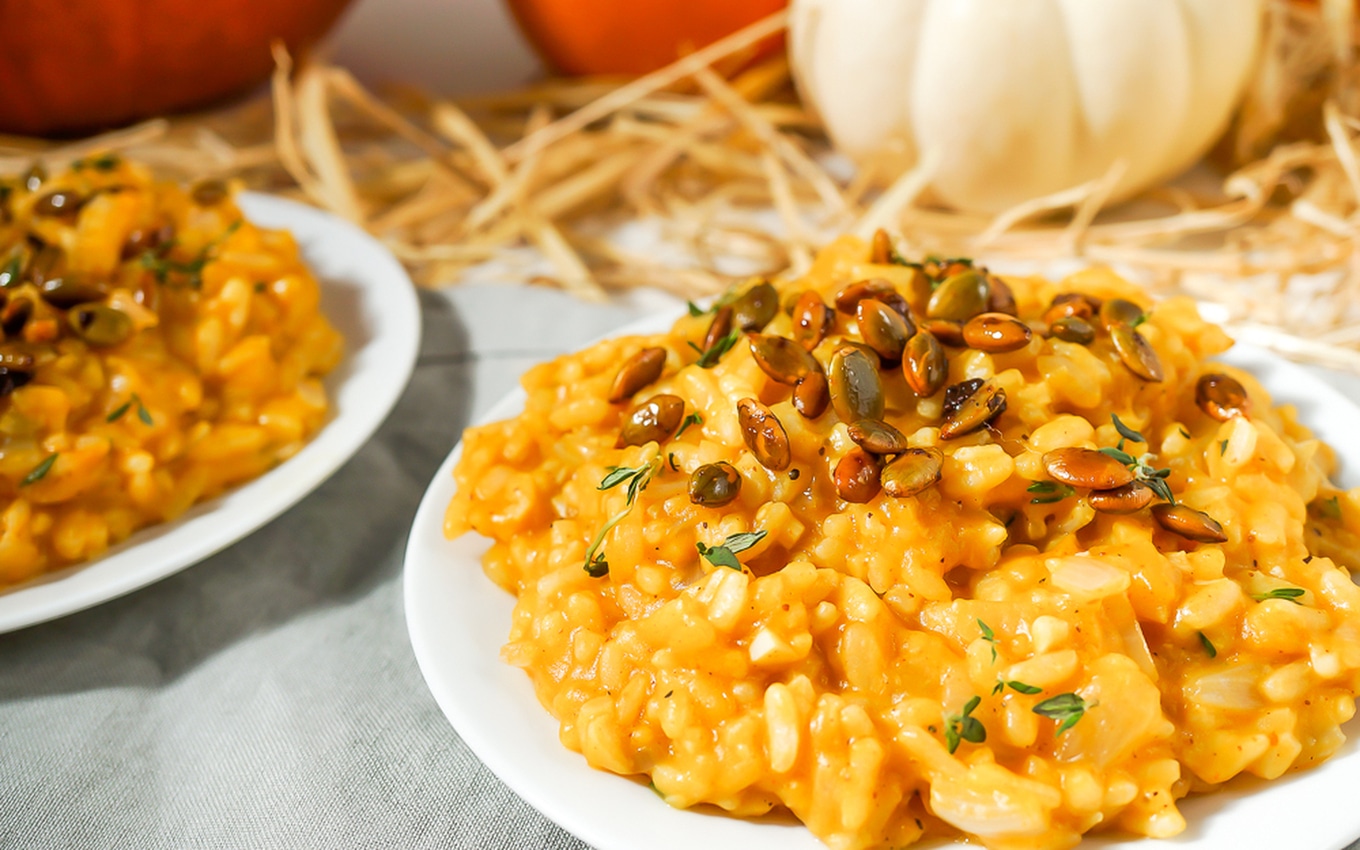 Liz Moody
6 Pumpkin Risotto With Sweet & Spicy Roasted Pepitas
Arguably, two of the most popular (and most delicious) cuisines in the world are Mexican and Italian. A blend of the two? It has to be a *chef's kiss.* Combine northern Italy's classic, comforting favorite, risotto, with spicy pepitas, which have long been a staple in Mexican cooking, for a delicious hearty treat.
Check it out
For more on pumpkins, read: