Before he was a successful businessman, entrepreneur, and multi-millionaire, as a boy, Daniel Carasso was just Danon (or "little Daniel" in Catalan) to his father, Isaac Carasso. His affectionate nickname, of course, ended up inspiring Danone, one of the world's biggest and most influential food companies, credited with popularizing yogurt in the US.
But while the Carassos corporation was built on the back of dairy yogurt, right now, its future is looking more and more plant-based. Here's more about Danone's vegan brand portfolio, and why it's consistently growing and improving. But first: just how did little Daniel end up becoming a multi-billion-dollar food empire?
The history of Danone
Born in Thessaloniki, Greece, Daniel, who came from a Sephardic Jewish family, moved to Barcelona, Spain with his family in 1916. And it was there that his father, Isaac, started making yogurt.
Isaac was inspired by the work of Élie Metchnikoff—a Russian zoologist, immunologist, and Nobel Prize winner–who was one of the earliest advocates of probiotics (live bacteria) and their role in maintaining good health. Isaac sold his yogurt (which he named Danone) to pharmacies, in an attempt to help the high number of Spanish children who were suffering from intestinal disorders.
But, according to The Smithsonian, as Daniel grew up, he became more business-minded. He learned more about bacteriology and fermentation at Paris' Pasteur Insititute (a nonprofit dedicated to biomedical research still running today), and after that, he stayed in the French capital to launch a new version of his father's yogurt business, called Société Parisienne du Yoghourt Danone.
Daniel had huge success, but amid the Second World War, he was forced to flee France and head to the US. Again, he attempted to find success in the yogurt industry. And he did, eventually. After he decided to sweeten the formula with strawberry jam in the late 1940s, American consumers, quite literally, lapped it up.
Over the years, Daniel and Isaac steered Danone to corporate success. In the 1970s, the business merged with glass producer Boussois-Souchon-Neuvese, and the company became BSN-Gervais-Danone, before again, being shortened to just Danone.
Now, the company, headquartered in France again, is a multinational, with a market worth of more than $35 billion. But while its core business is still very much dairy-focused, the corporation has also demonstrated a keen interest in the plant-based market. Plus, it's also working on becoming the first multinational to be a certified B Corporation, which would commit the company to ensuring all of its operations are in line with strict social and environmental performance standards.
Is Danone going vegan?
Right now, the dairy market is declining. In fact, since 2003, more than half of licensed dairy operations have shut down in the US. There is, undeniably, still a market for dairy products, but they are seemingly not as in demand as they used to be. This, in part, is due to the growth of the plant-based market. Now, consumers are more open to trying various non-dairy milks, cheeses, and yogurts, and Danone knows this.
That's why, in 2016, the French-headquartered corporation announced it was acquiring WhiteWave Foods—the parent company of several plant-based brands including Silk, Alpro, and So Delicious—for $12.5 billion. "Danone and WhiteWave are a perfect match to build a global leader leveraging consumer trends and expectations for healthier and more sustainable eating and drinking choices," said Danone's CEO at the time, Emmanuel Faber.
Danone is a long way from transitioning to a totally plant-based portfolio, but it is committed to nurturing the growth of its dairy-free brands. Two years ago, it invested $49 million in the conversion of a French dairy factory to an oat milk plant for Alpro. And at the end of 2022, it revealed it would invest $22 million in making its plant-based beverages more nutritious.
In 2021, it also announced new "plant-based 2.0" technology to upgrade products from Silk, Alpro, and So Delicious, in a bid to encourage even more people to try dairy-free alternatives. "While we might consider the plant-based beverage to be very developed, there's still 60 percent of users that are not in the category," Shane Grant, Danone's interim co-CEO and CEO of North America, said in an earnings call at the time.
"So as the leader of the category, that's really an opportunity we see to really step up the growth of the segment overall and then our opportunity to really lead it," he added. "We know the barrier is primarily product taste and product texture."
Vegan-friendly Danone brands
So, are you now wondering what other vegan-friendly brands are owned by Danone? There are a few, it turns out. We've got the lowdown on each.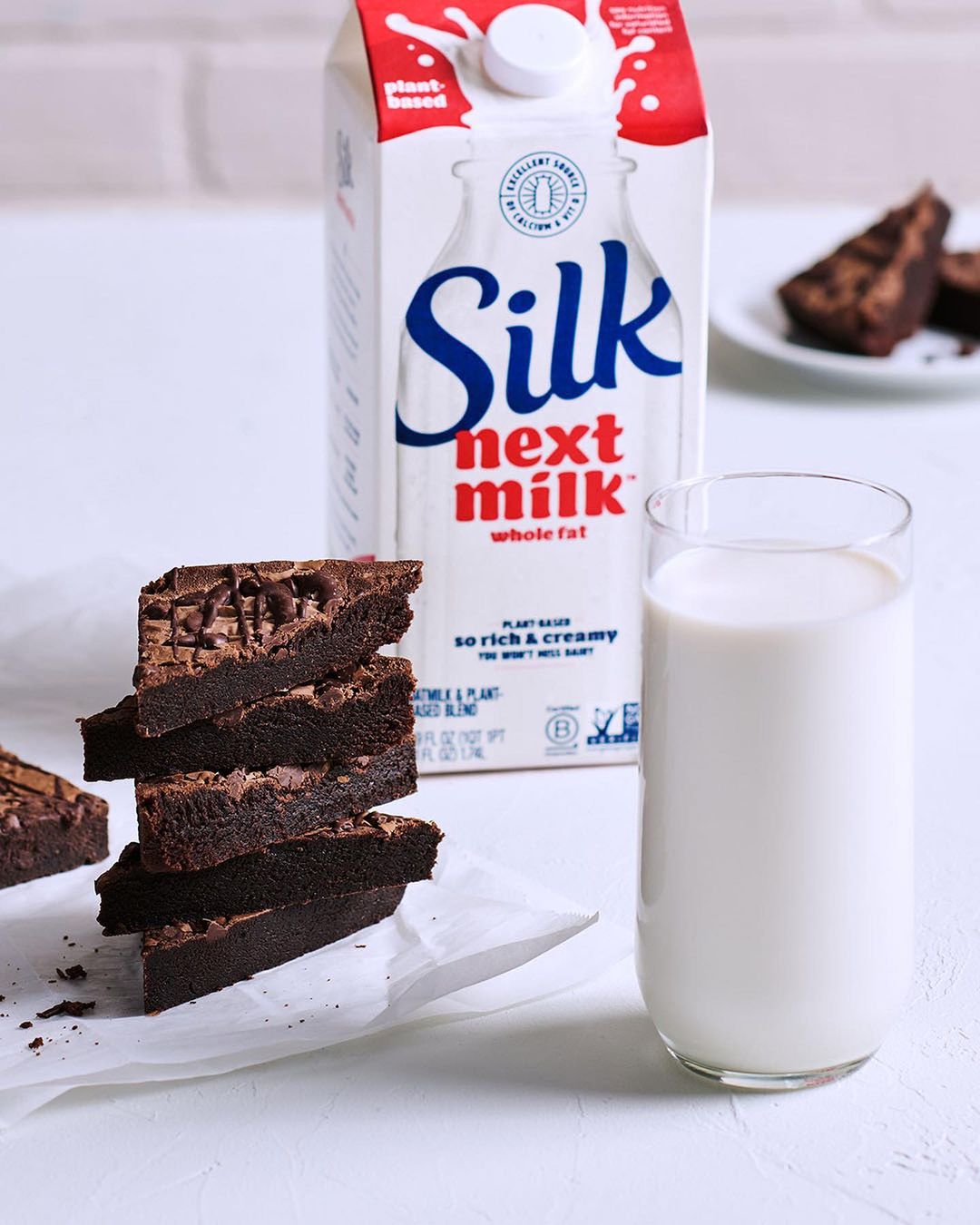 Silk/Instagram
1 Silk
Founded in Colorado in the 1970s, Silk has been on the dairy-free scene for decades, way before drinking plant-based milk was considered a pretty mainstream thing to do. Now, its extensive range of products includes a wide variety of plant-based milks (from soy to oat to cashew), yogurt alternatives, and coffee creamers. And recently, it launched its dairy-mimicking Silk Next Milk using Danone's "plant-based 2.0" technology.
Check it out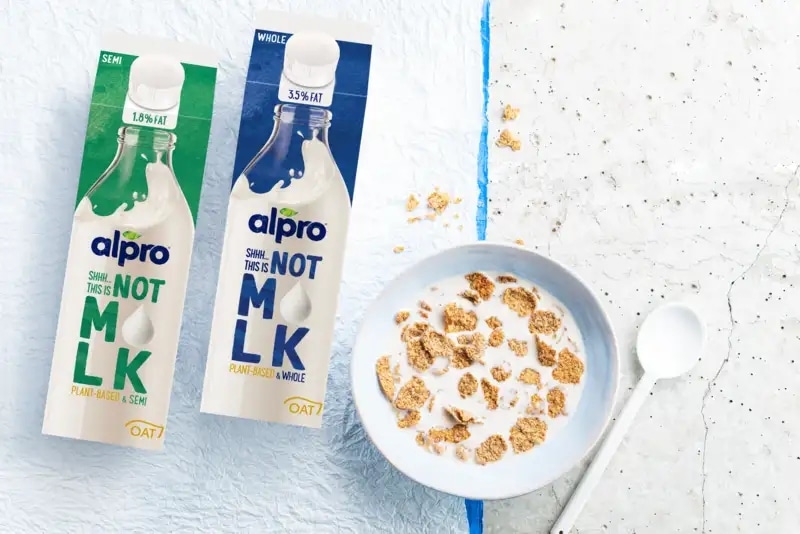 Alpro
2 Alpro
Again, Alpro was one of the first plant-based milk brands on the scene, as it was first launched in the 1980s—this time, in Europe. Over time, its drinks became synonymous with soy milk (before the dairy-free alternative boom), and it's still one of the most popular vegan brands on the European market. Like Silk's Next Milk, its Alpro Not Milk was created with the "plant-based 2.0" platform and is designed to closely emulate cow's milk.
Check it out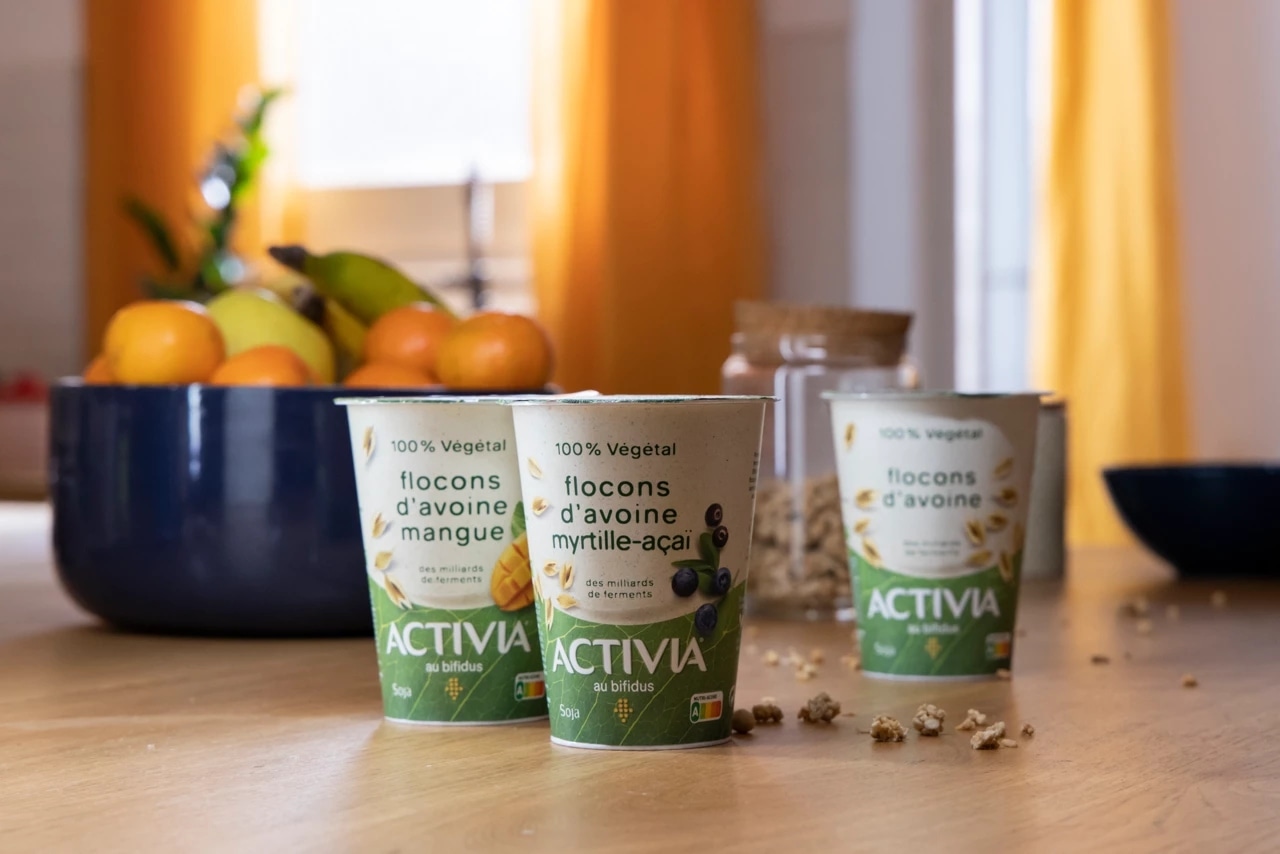 Activia
3 Activia
In the 1980s, Danone debuted a yogurt brand called Activia. And like Isaac's first creation, it was designed to help people with their digestive health. To this day, the brand is still going strong, and its products are available on five continents. In 2019, Danone launched plant-based Activia—complete with gut-friendly probiotics—in Europe for the first time.
Check it out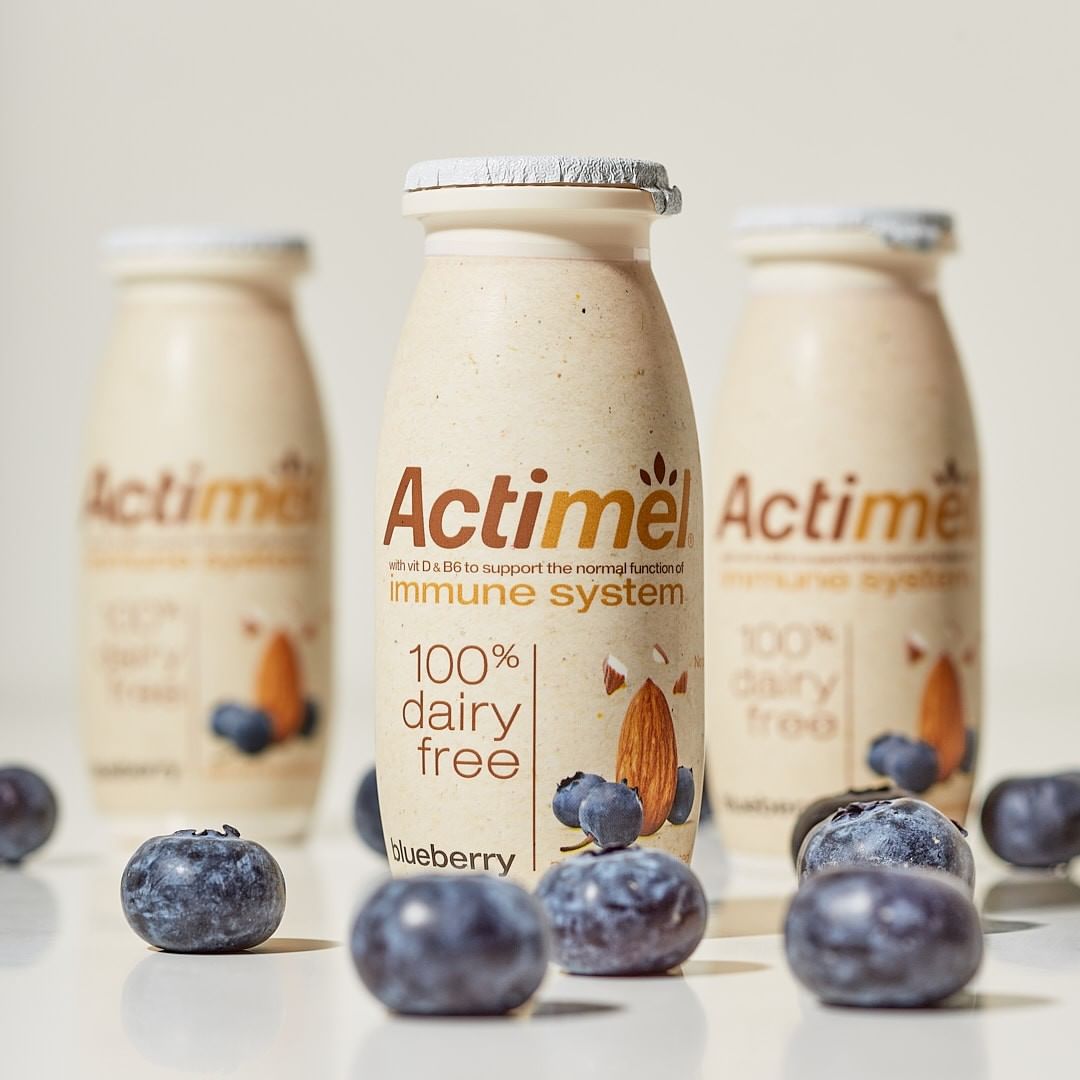 Actimel/Instagram
4 Actimel
Similar to Activia, Actimel is a type of probiotic yogurt—only instead of eating it, you drink it. Just recently, Danone launched the first-ever vegan Actimel range, called Actimel 100% Dairy Free, in the UK. "We're really excited to bring our decades of experience in live cultures and immune support to the plant-based world with the launch of our Actimel 100% Dairy Free shots," Sarah Dossett, Danone's UK and Ireland marketing director for dairy and plant-based, said at the time.
Check it out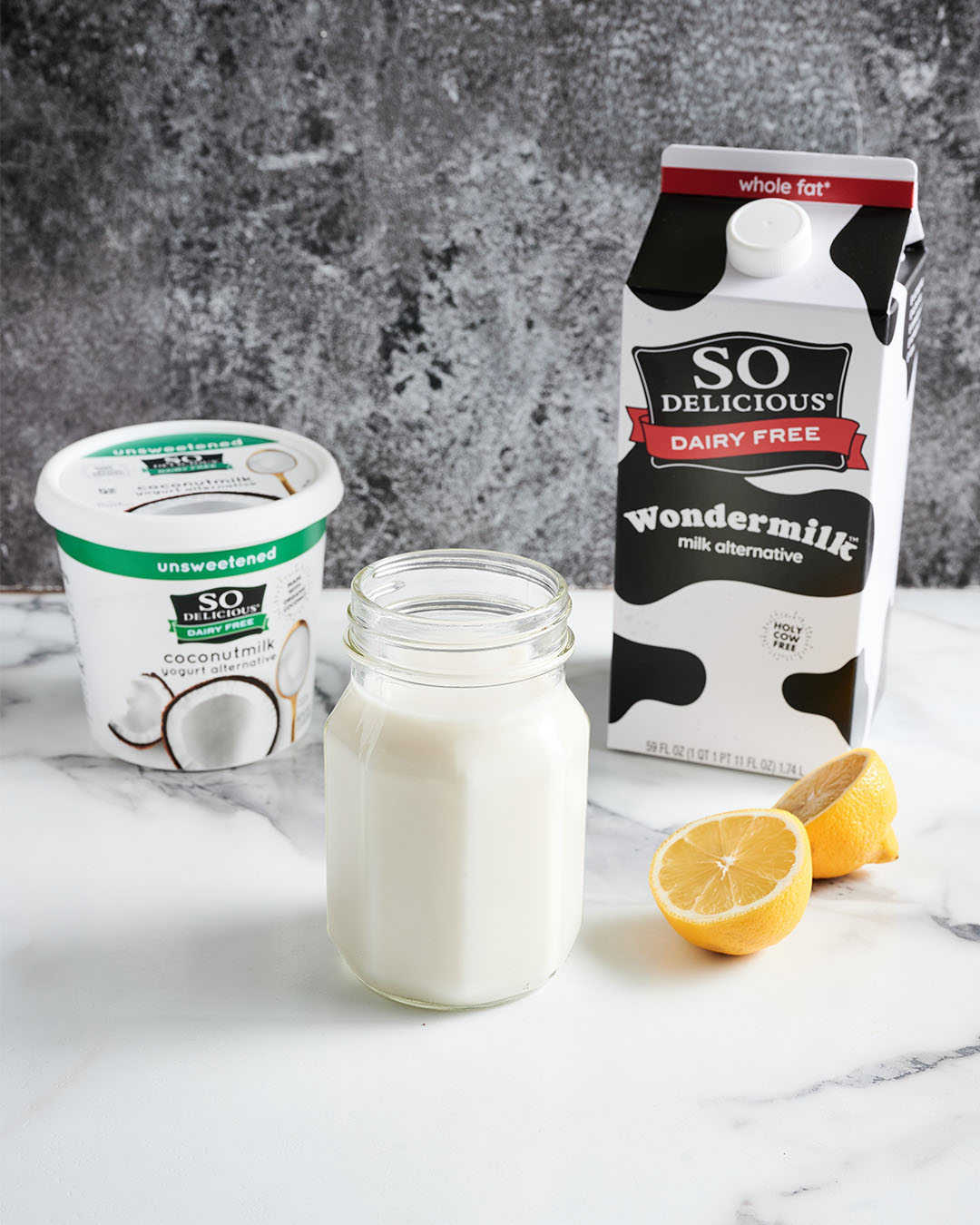 So Delicious/Instagram
5 So Delicious
Founded in the late 1980s, US brand So Delicious is arguably best known for its line of creamy frozen desserts, but it also offers milk, creamers, vegan cheeses, and, of course, the Danone signature, yogurt. Using the "plant-based 2.0" technology, the brand recently introduced a new Wondermilk range, which includes dairy-free desserts in the form of Vanilla Peanut Sundae and Cookies & Creme.
Check it out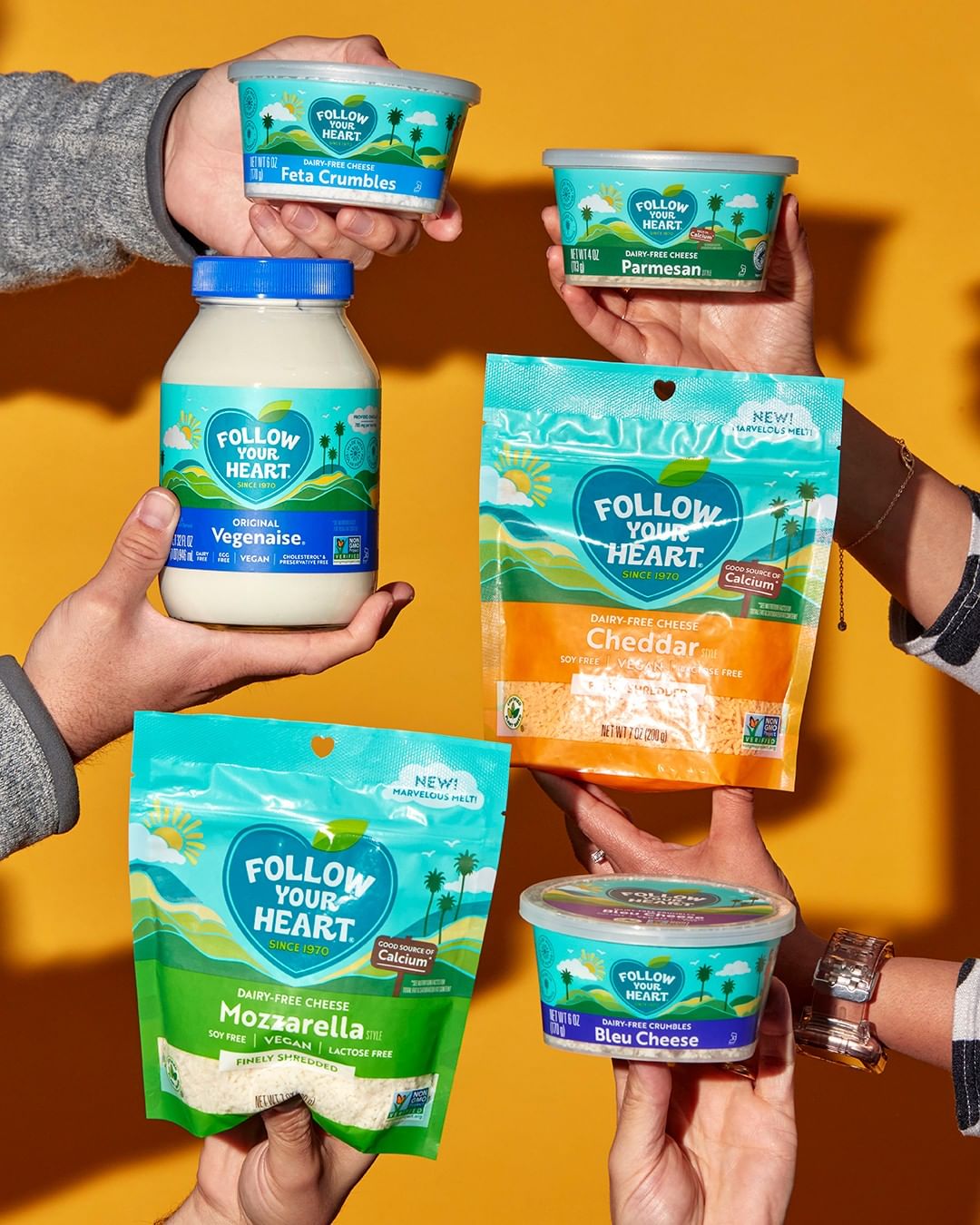 Follow Your Heart/Instagram
6 Follow Your Heart
Follow Your Heart had humble beginnings. It started with a California vegetarian restaurant, before it grew into the popular plant-based brand we know today. It's well-known for its vegan take on mayonnaise (aptly called Vegenaise), but it also offers vegan versions of mustard dressing, parmesan, cream cheese, and much more.
In 2021, Danone publicly acknowledged the brand's potential when it acquired Earth Island, which produces Follow Your Heart. At the time, Follow Your Heart's CEO Bob Goldberg, was eager to reassure people that this would help the brand reach even more people with its plant-based mission.
"I am pleased to report that we have found one company with whom we feel both a shared vision and shared values and one which we believe will, perhaps more than any other organization in the world, help us rapidly advance and expand our mission," he said.
Check it out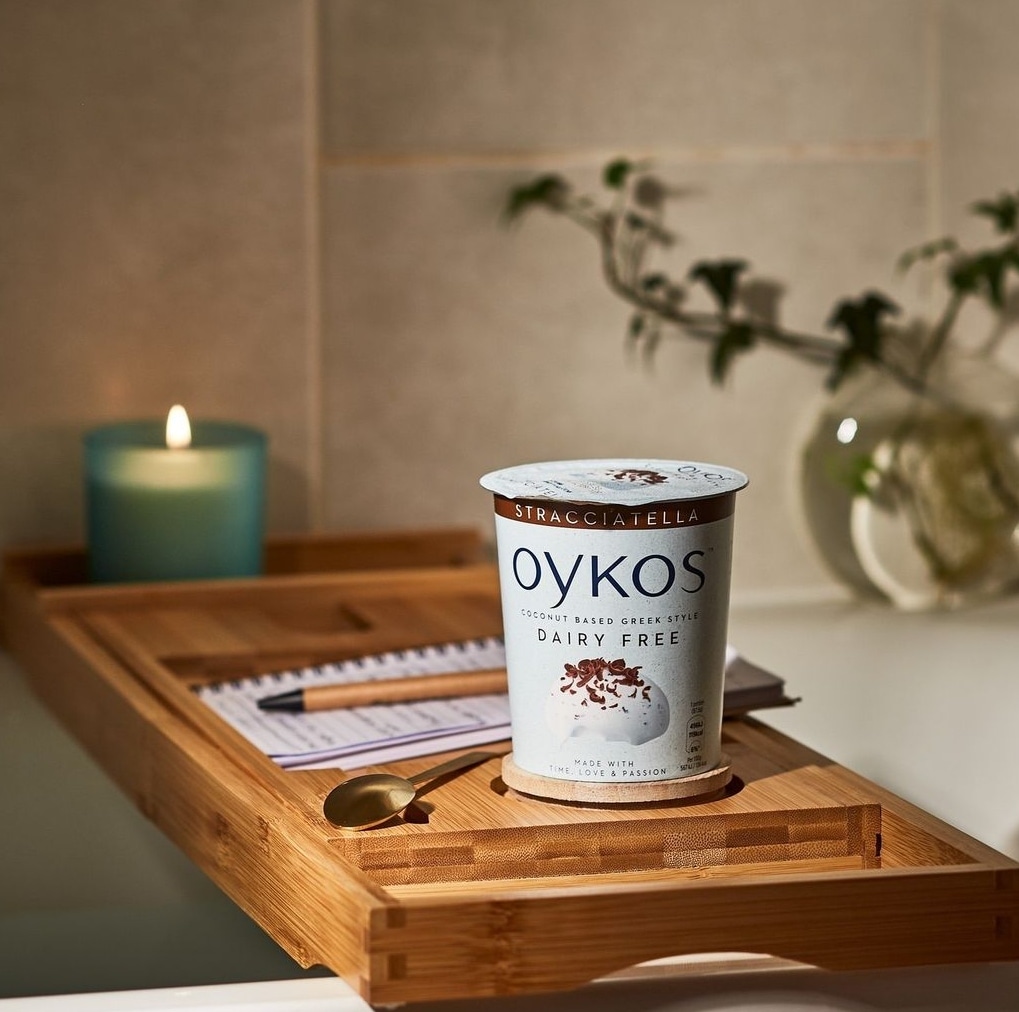 Oykos/Instagram
7 Oikos
Founded in the 1990s and now available around the world, Oikos (known as Oykos in the UK) specializes in indulgent, creamy Greek yogurt. But in 2020, Danone decided to expand the range in the UK with Oykos Dairy Free Chocolate Stracciatella Yogurt, which is inspired by the flavors of traditional Italian gelato.
Check it out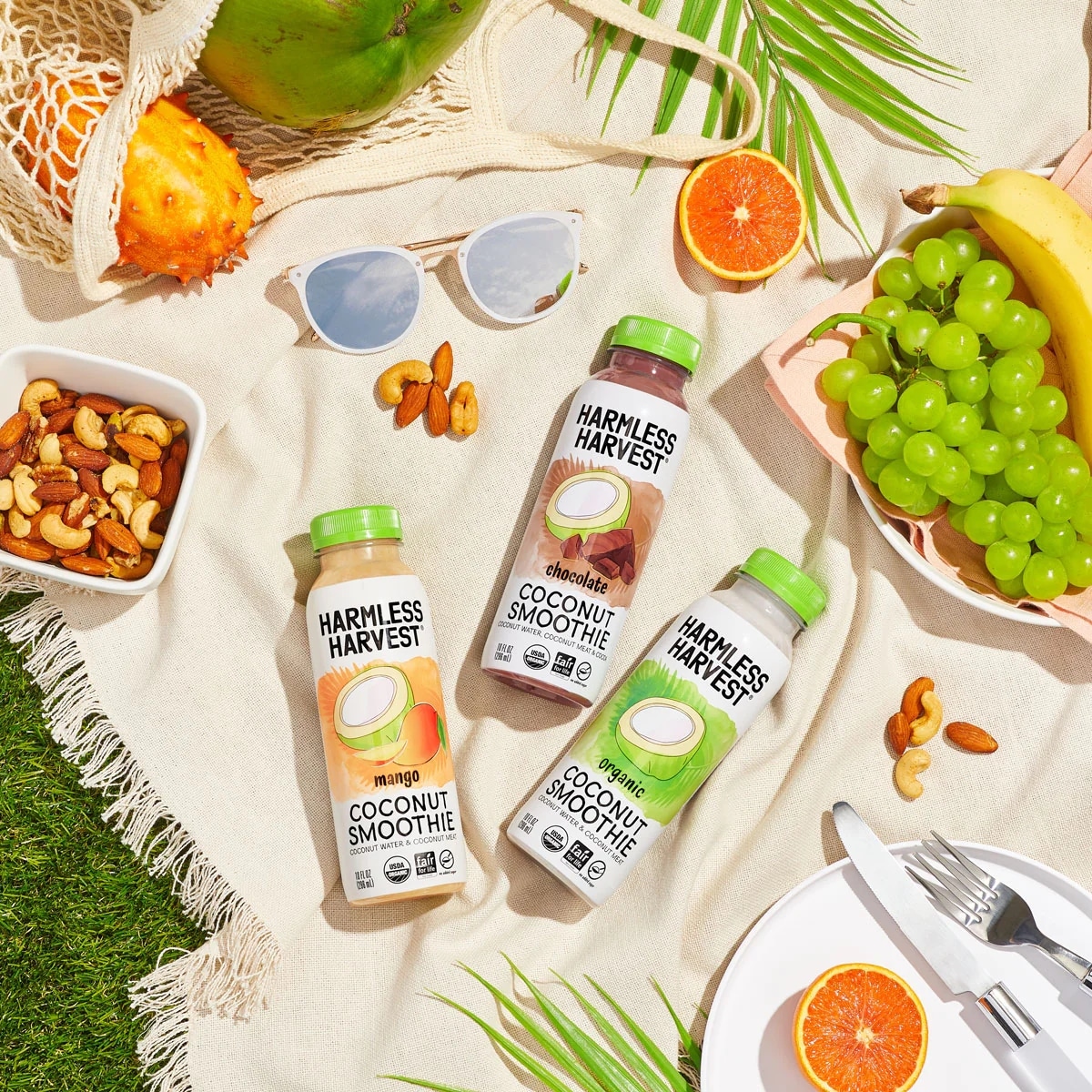 Harmless Harvest
8 Harmless Harvest
Founded in 2009, California-based Harmless Harvest started out as a coconut water brand with a big focus on ethical, organic sourcing in Thailand. Since then, it has expanded beyond coconut water and also offers vegan coconut smoothies and yogurts, too. In 2021, Danone Manifesto Ventures (Danone's corporate venture arm) acquired a majority stake in Harmless Harvest, which means that it now has majority ownership, too. But that said, while Danone offers financial and strategic support to the brand, Harmless Harvest is still operating independently.
Check it out
For more on some of the world's biggest food companies, read: