General Mills has come a long way from its flour mill roots. The American corporation has been producing flour since the mid-1880s, and while it does still sell the key baking ingredient, over the decades, it has expanded into several other food categories, including potato chips, cereal, and yogurt. But how many of its products are suitable for vegans? Let's dive in.
Does General Mills have any vegan brands?
In 2021, General Mills launched a brand called Bold Cultr, which produced vegan cheese with animal-free whey by Perfect Day. However, despite expansion plans, this line was abruptly discontinued early in 2023, after the company decided to "deprioritize funding."
That said, the multinational manufacturer—which is worth around $48 billion—does still have several vegan-friendly brands, plus one vegan brand: Lärabar. The latter was founded in 2000 and specializes in plant-based snack bars made with natural ingredients.
Find out more about Lärabar, plus all the other vegan-friendly brands in General Mills' lineup, below.
The most vegan-friendly brands at General Mills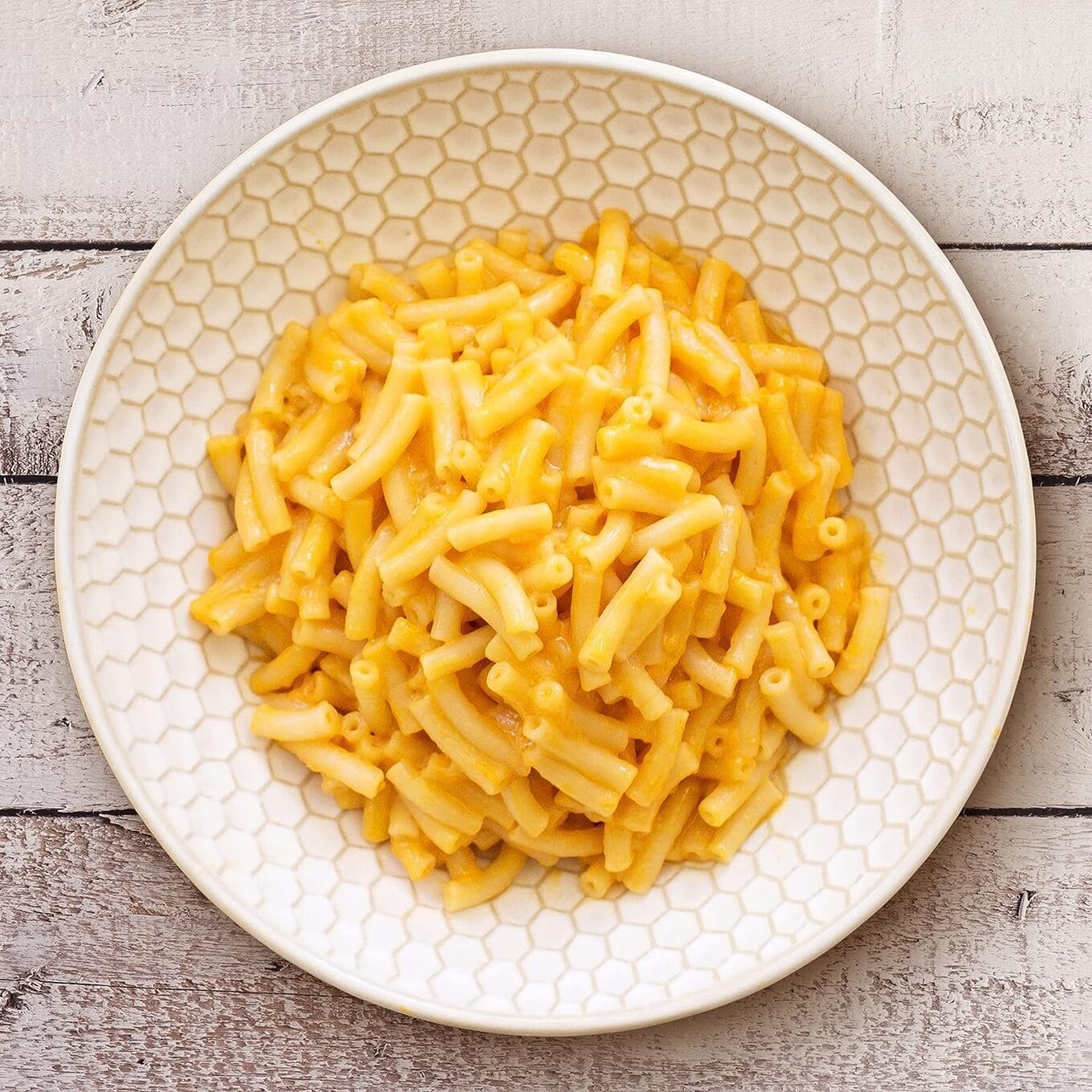 Annie's
1 Annie's
While not a vegan brand, Annie's Homegrown does offer an extensive range of plant-based products, including vegan mac & cheese in several varieties (including sweet potato pumpkin), a handful of salad dressings, FruitTape, and several different gummy fruit snacks.
Get it here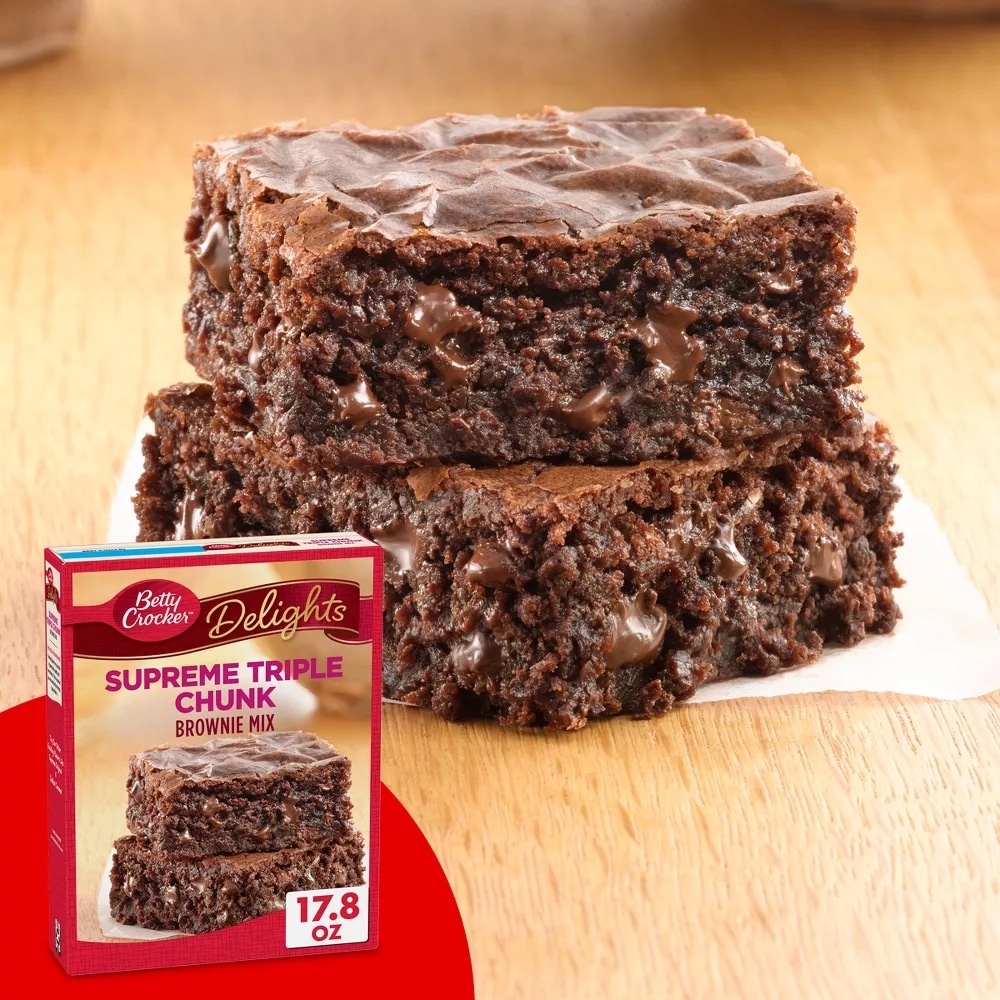 Betty Crocker
2 Betty Crocker
Iconic baking brand Betty Crocker has quite a few vegan-friendly options, although none of them are clearly labeled, so you'll need to check the ingredients list before you buy. And while the prep instructions usually call for eggs, you can find our guide to plant-based alternatives here.
Get it here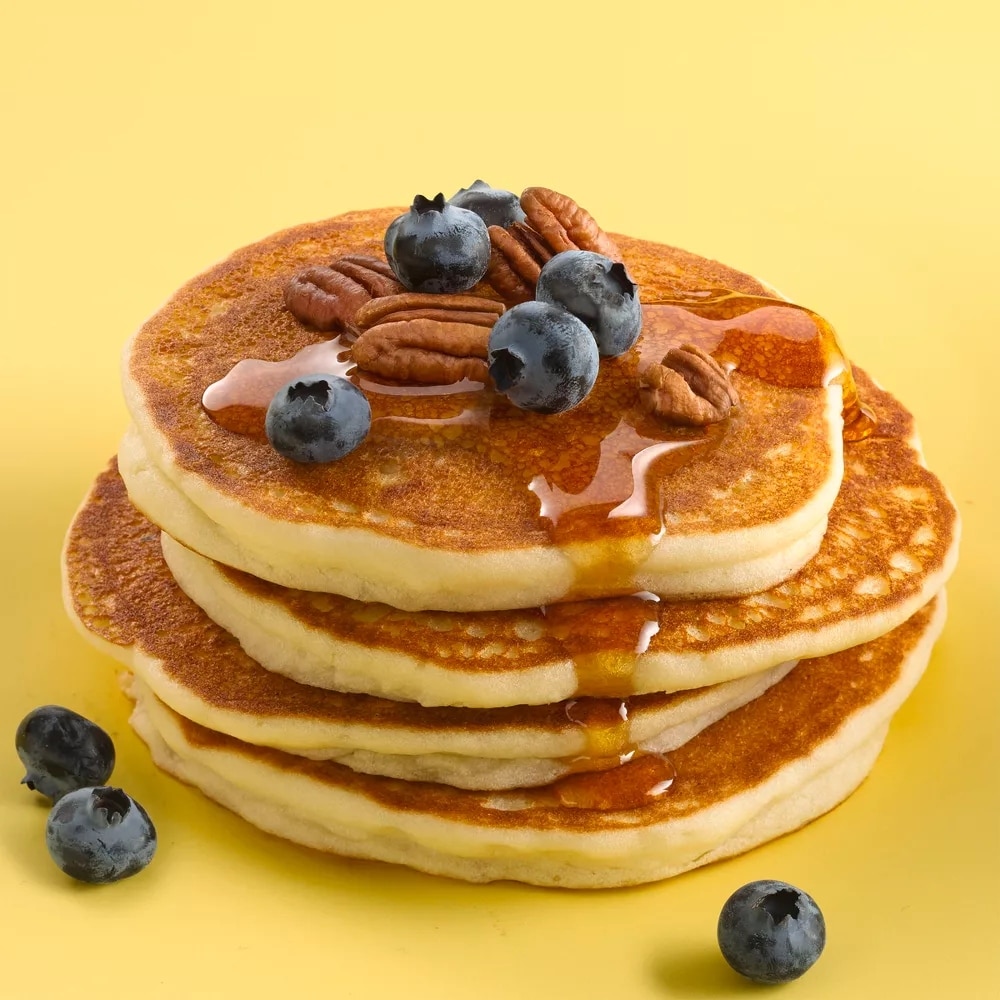 Bisquick
3 Bisquick
Another popular baking mix, Bisquick is vegan in its original format. But again, you'll need to swap out the eggs and milk when you start making it at home. We recommend following our ultimate guide to egg, milk, and butter substitutes for easy, quick baking!
Get it here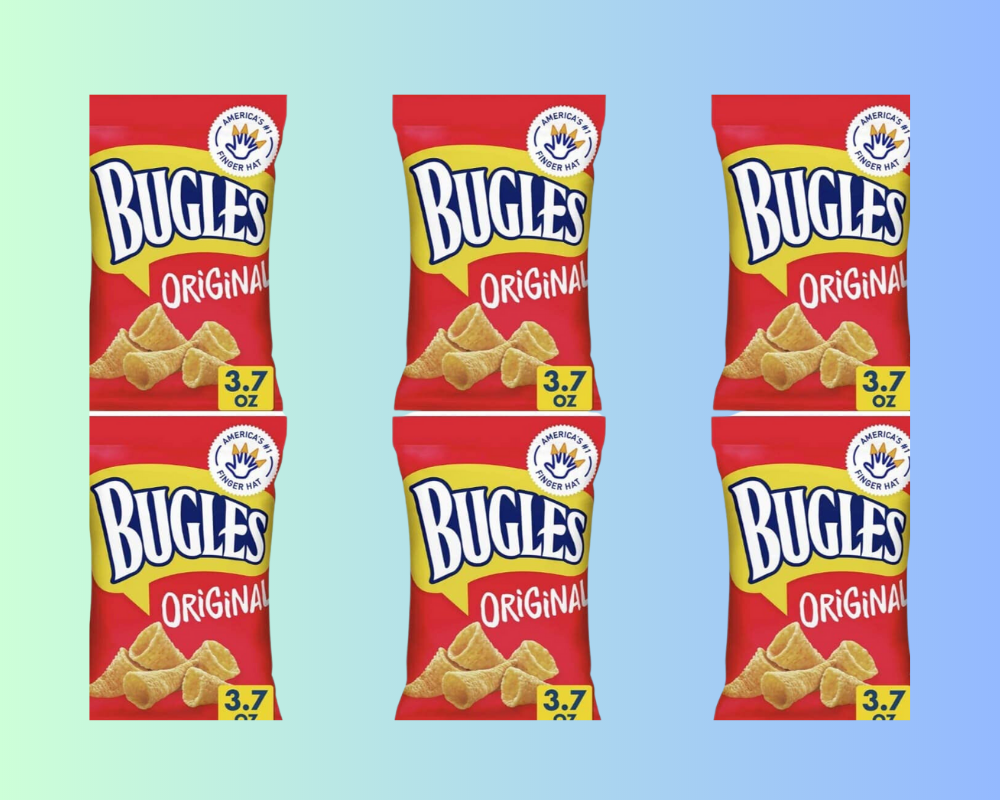 4 Bugles
If you love the lightly salted crunch of Original Bugles potato chips, then you're in luck, this flavor is vegan. Most other flavors, like Nacho Cheese and Hidden Valley Ranch, do contain milk, but Cinnamon Toast Crunch appears to be milk-free.
Get it here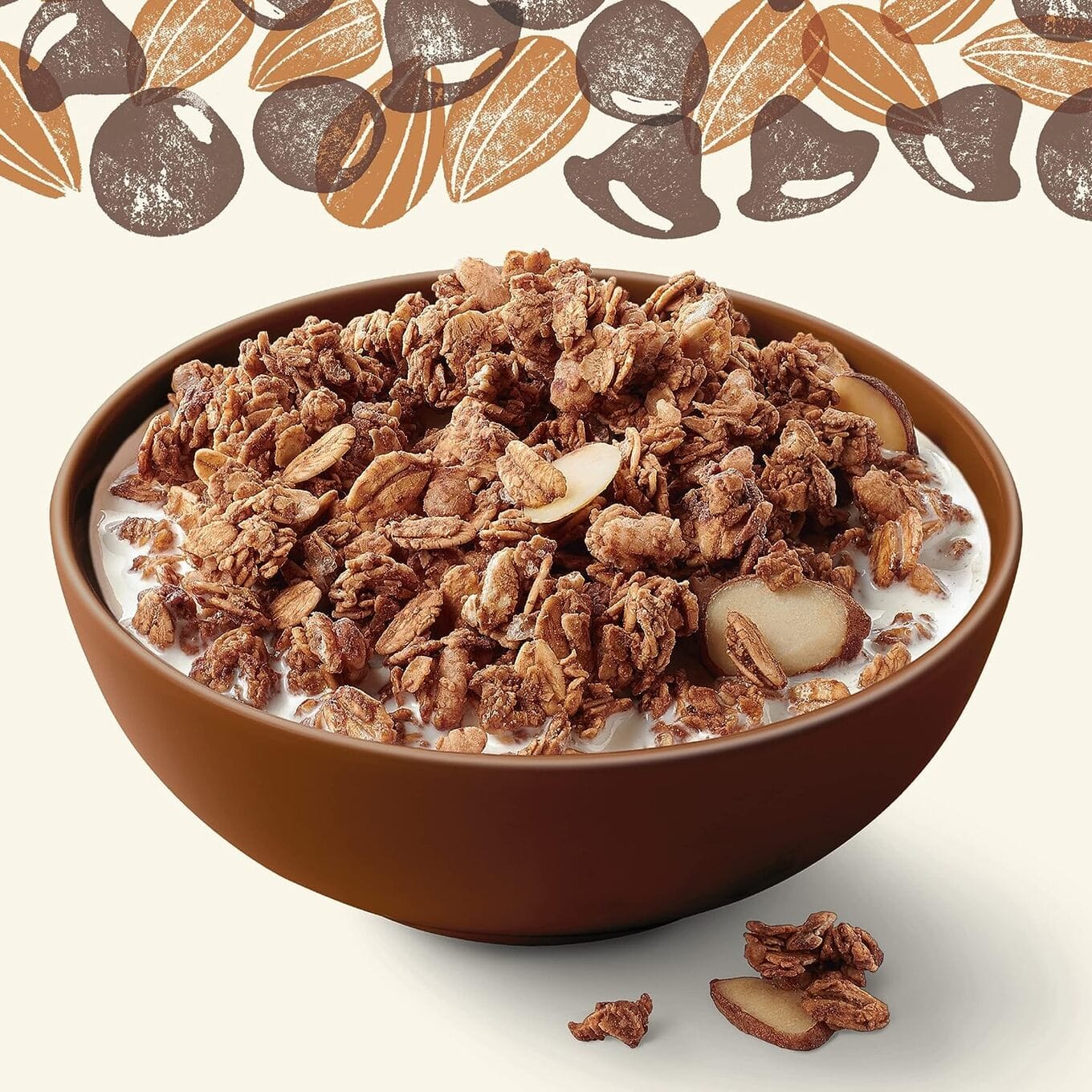 Cascadian Farm
5 Cascadian Farm
When it comes to cereal, vegans have to be careful. And that's because while most products initially appear to be vegan as they don't contain milk or eggs, they often contain animal-derived vitamin D. That said, several Cascadian Farm's organic options—like its Dark Chocolate Almond Granola, for example—are vegan-friendly.
Get it here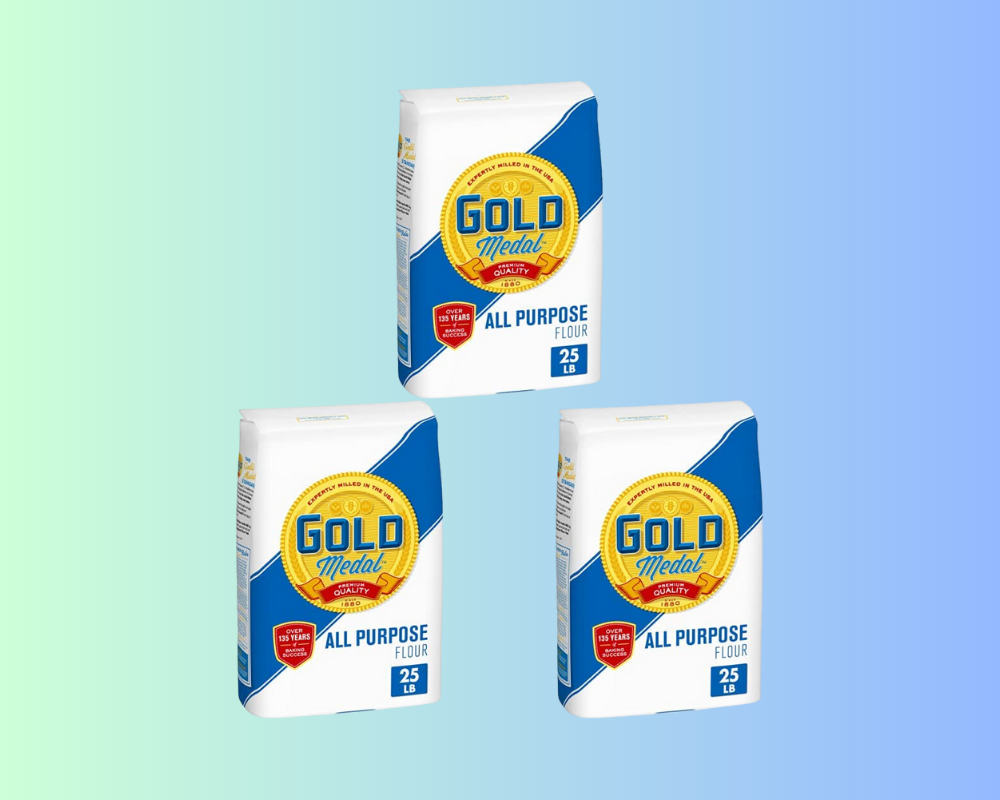 6 Gold Medal
While General Mills has grown significantly since its humble beginnings in the flour industry, it hasn't forgotten where it came from. And, like most flours, its Gold Medal Flour is vegan.
Get it here
7 Green Giant
Green Giant has plenty of vegan options for one pretty obvious reason: it's a frozen and canned vegetable brand. But that said, if you're looking to buy from its restaurant-style or veggie spiral range, note that many of the products include milk or eggs. However, you are safe with a few options, like its Veggie Spiral Skillet in Teriyaki flavor and its Restaurant Style Roasted Root Vegetables with Garlic & Thyme.
Get it here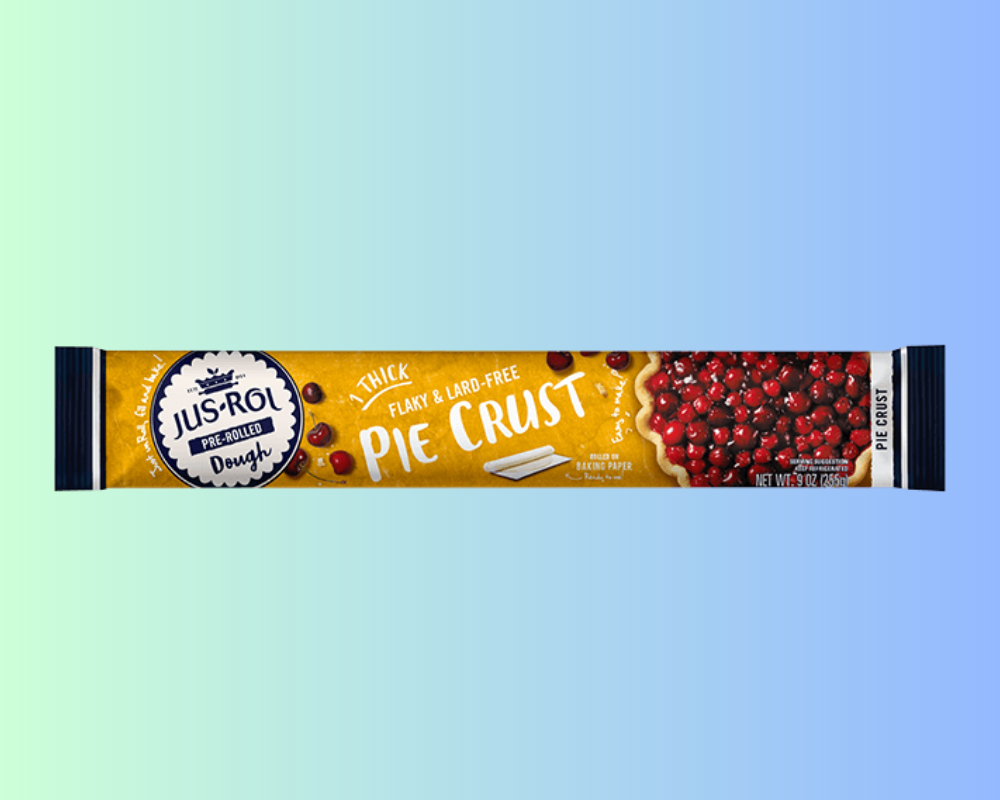 8 Jus-Rol
If you're in the market for pastry, Jus-Rol is a good choice, as most of its products, like its Flatbread and Pie Crust pastry options, are vegan-friendly. Just watch out for its pizza dough, which contains milk.
Get it here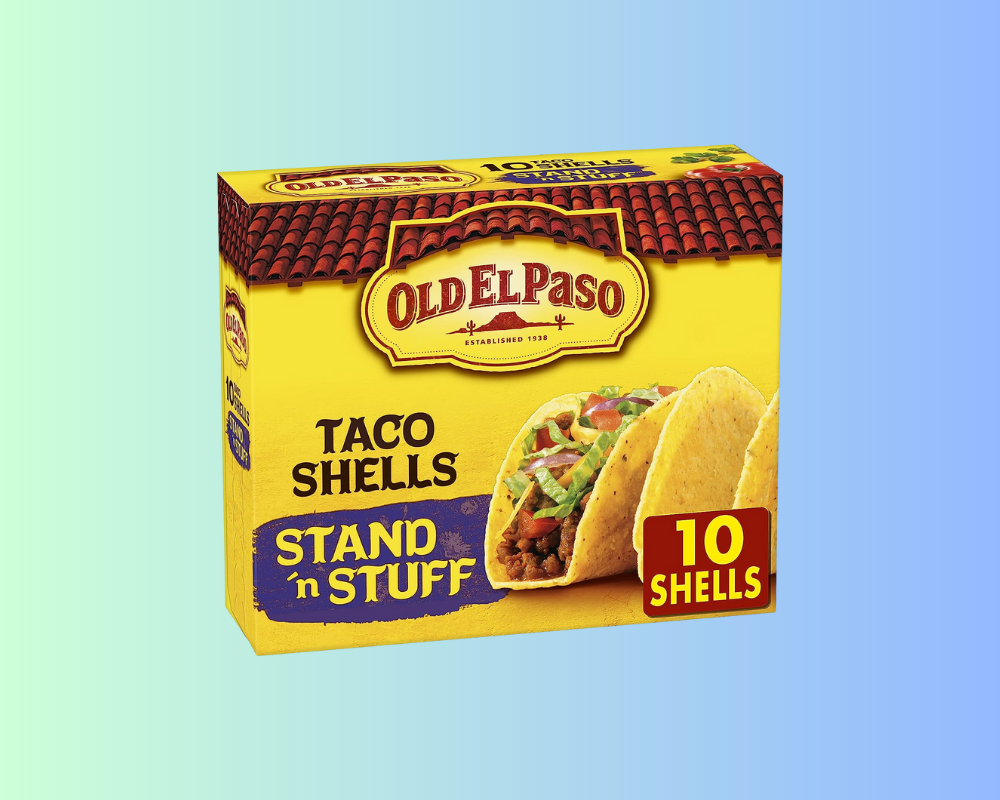 9 Old El Paso
One of the go-to brands for Tex-Mex-style cuisine, Old El Paso, has plenty of vegan-friendly options, including its taco shells and tortillas. Many of its dinner kits and seasonings, including its Fajita Dinner Kit and its Mild Taco Seasoning, are suitable for vegans, too.
Get it here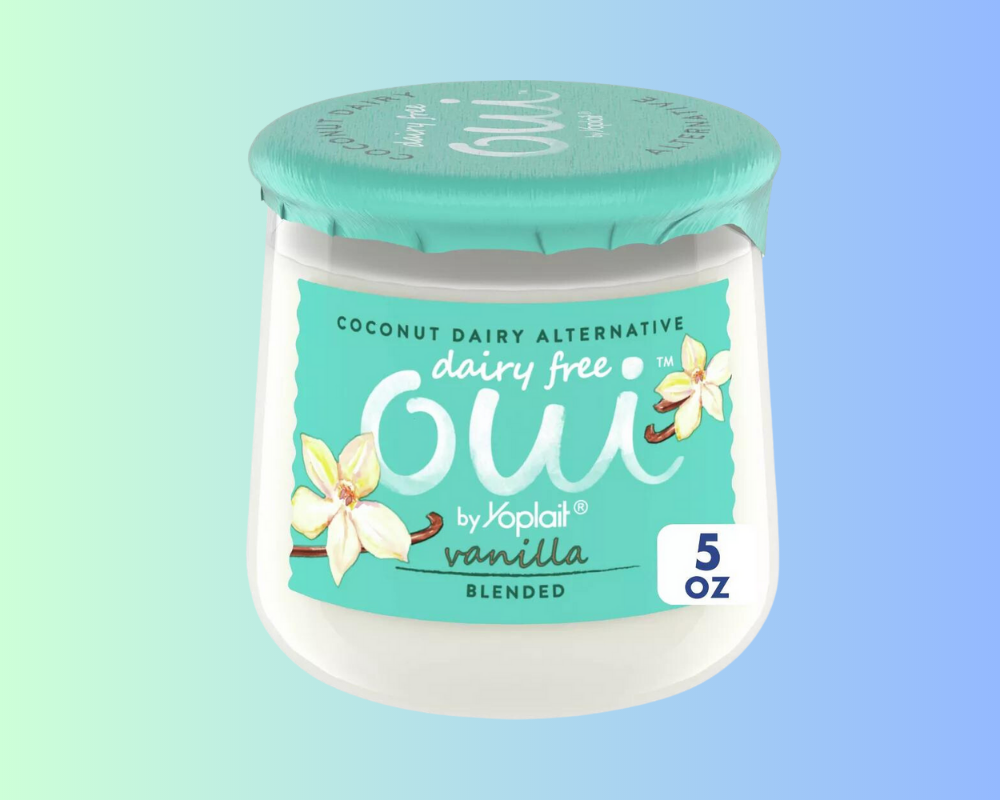 10 Oui by Yoplait
Yoplait's Oui line of yogurts are made to a traditional French recipe, but, while they mostly contain dairy, the line also offers dairy-free, vegan options. Choose from five flavors: Vanilla, Strawberry, Raspberry, Mango, and Coconut.
Get it here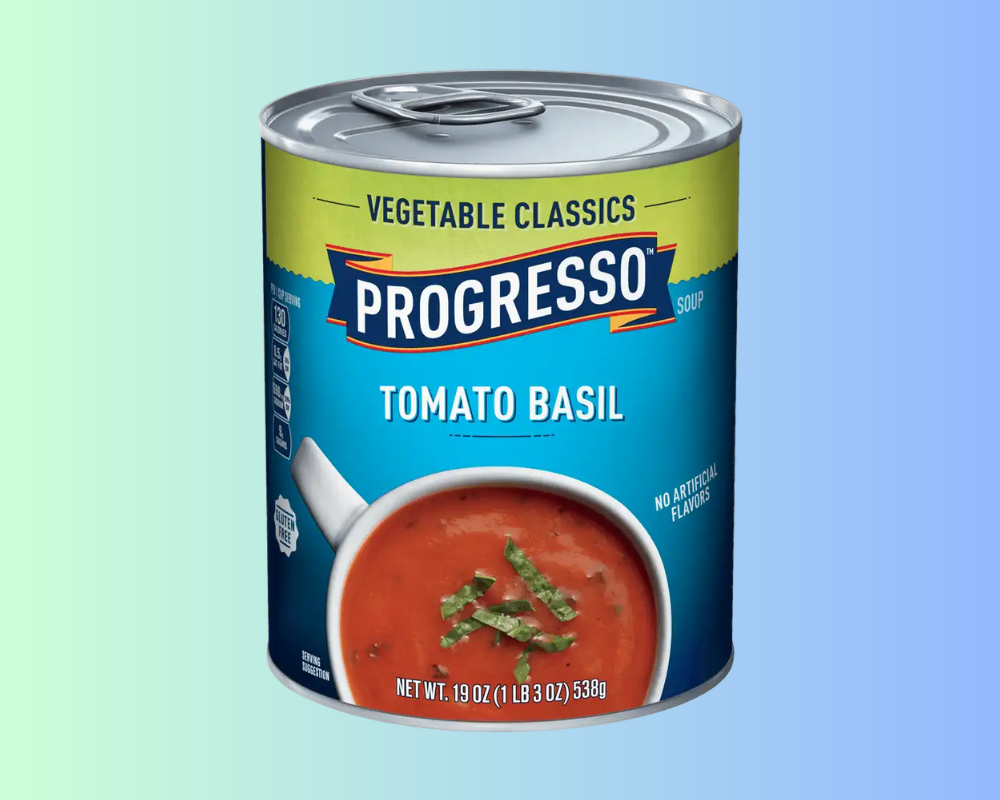 11 Progresso
For days when you just want something hearty and warming, but also quick and easy, there's canned soup. Progresso has plenty of vegan-friendly options in its Vegetable Classics range, including Tomato Basil, Lentil, and Garden Vegetable, but make sure you check the ingredients list before you buy, as some options do contain animal products.
Get it here
Lärabar
12 Lärabar
And finally, Lärabar's fruit and nut bars are not only vegan but also gluten-free and made with minimally processed ingredients. Choose from unique and tasty flavor options, like Apple Pie, Chocolate Peanut Caramel Truffle, and Pineapple Upside Down Cake, for example.
Get it here
For more vegan guides, read:
Here at VegNews, we live and breathe the vegan lifestyle, and only recommend products we feel make our lives amazing. Occasionally, articles may include shopping links where we might earn a small commission. In no way does this effect the editorial integrity of VegNews.