Bernardo Buontalenti, an Italian stage designer, engineer, artist, and architect who lived during the 1500s, is often credited with the invention of gelato. The story goes that Buontalenti, who lived in Florence, was tasked with creating a magnificent banquet by Cosimo I de' Medici, the Grand Duke of Tuscany. After a little bit of experimentation, he came up with a new dessert for the table, which was, of course, the sweet, frozen, intensely flavored cream that we now know as gelato.
Centuries later, gelato is still enjoyed all over the world. Buontalenti's creation is very similar to ice cream, but there are some key differences (which we'll get into below) and it is possible to make it vegan, too. Here's what you need to know about dairy-free gelato, plus some of the best places to find it in the US (and the best brands!).
What is gelato?
While the terms "ice cream" and "gelato" are often used interchangeably, they are not actually the same thing—although they are extremely similar. Both are frozen, sweet, and creamy, but while ice cream tends to be smooth and fluffy, gelato is a little silkier and softer.
"Two of the main ingredients in both ice cream and gelato are milk and cream, but it is the amount of each that results in differing desserts," explains chef and food writer Jessica Harlan for The Spruce Eats. "As the name implies, 'ice cream' contains more cream than milk, whereas gelato is made with a greater proportion of whole milk to cream."
Another key difference is egg and fat content. While ice cream is often made with eggs and is high in fat, gelato is usually egg-free and a little lower in fat content.
What is vegan gelato made of?
Milk and cream are central to gelato recipes, but these ingredients don't have to be dairy-based. Many shops and brands have worked out how to get the same silky, soft, tasty result using alternative milks and creams, like coconut or cashew milk, for example. If you want to make it at home, this recipe from Food Nouveau will walk you through the steps of using unsweetened full-fat coconut cream.
Vegan-friendly gelato shops in the US

Heading out for a scoop of gelato is, undeniably, one of life's greatest pleasures. Here, we've gathered just a handful of the best places to try across the US, but it's worth noting that plenty of ice cream and gelato makers offer vegan flavors now. It's always worth checking in with your local shop to see if they have anything dairy-free (and if there's no vegan gelato, you can't go wrong with a sorbet!).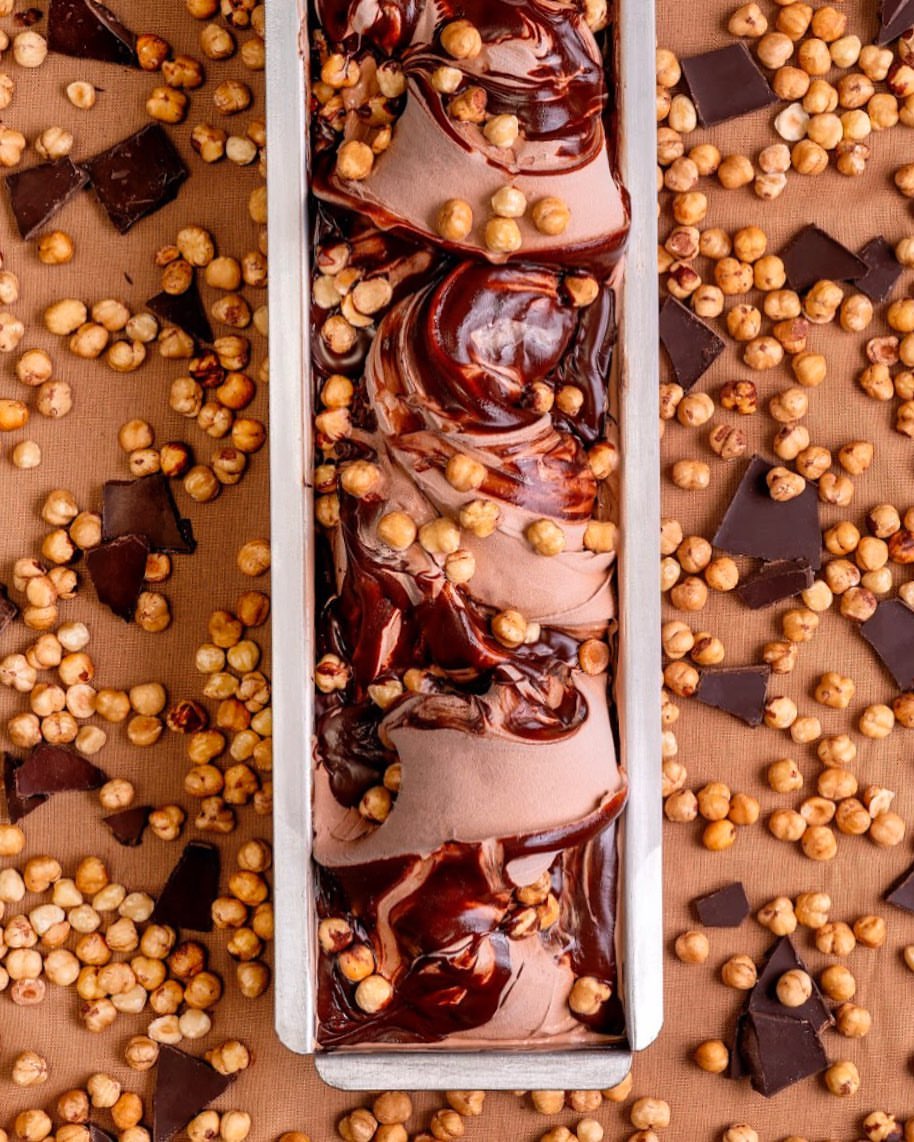 Bacio di Latte/Instagram
1 Bacio di Latte
Los Angeles, CA
This popular gelato spot has two locations in California. The first is at the Westfield Mall in Century City, Los Angeles, and the second is at Fashion Island in Newport Beach, Orange County. While neither are totally vegan locations, the gelateria does offer gelato-inspired plant-based options, like Crema Cioccolato Hazelnut.
Learn more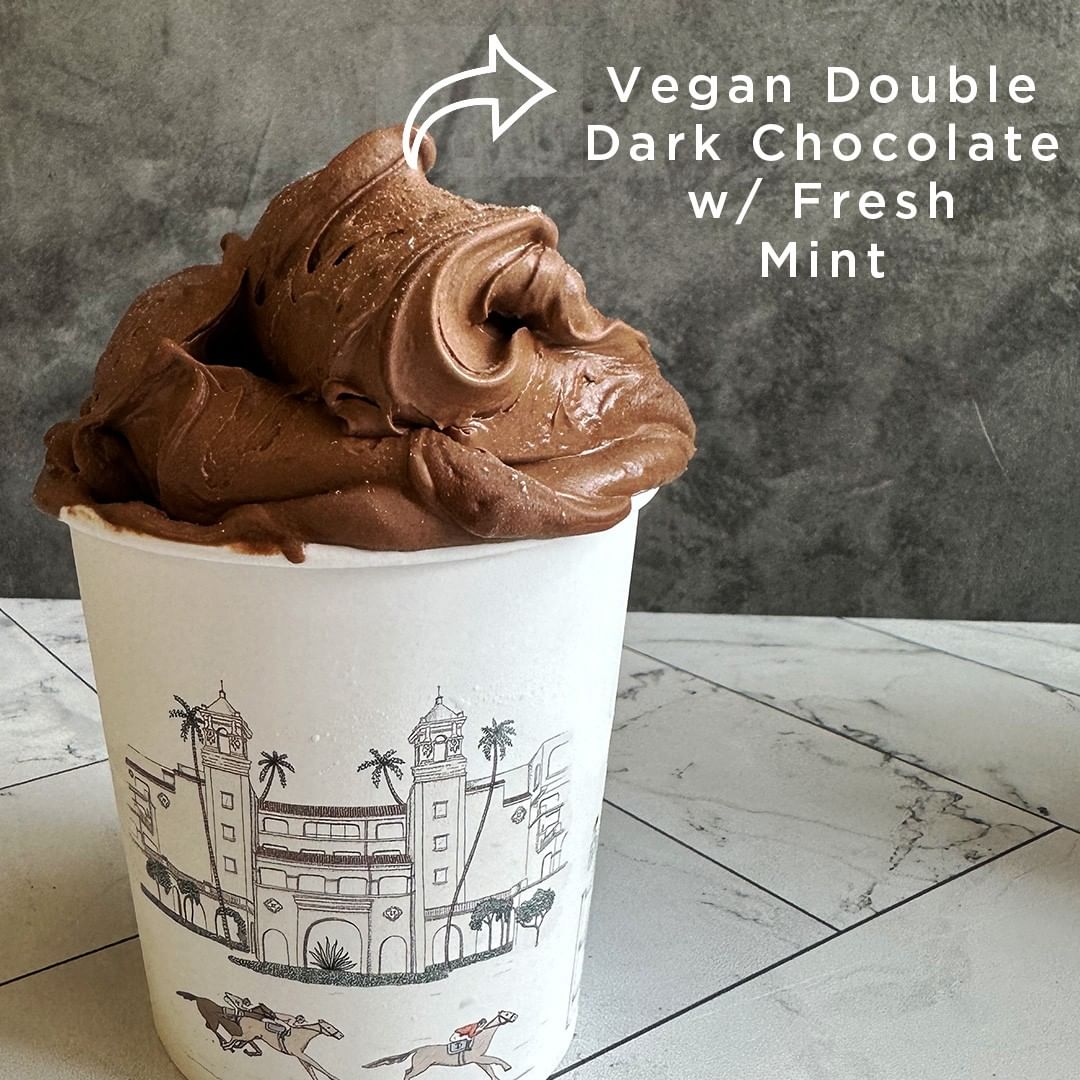 An's Dry Cleaning/Instagram
2 An's Dry Cleaning
San Diego, CA
Don't be confused by the name, this really is a gelato shop (the founders just couldn't bear to change the name of a building that was loved by so many, so they kept it the same). The popular menu is always changing, but there are often vegan options to choose from.
Learn more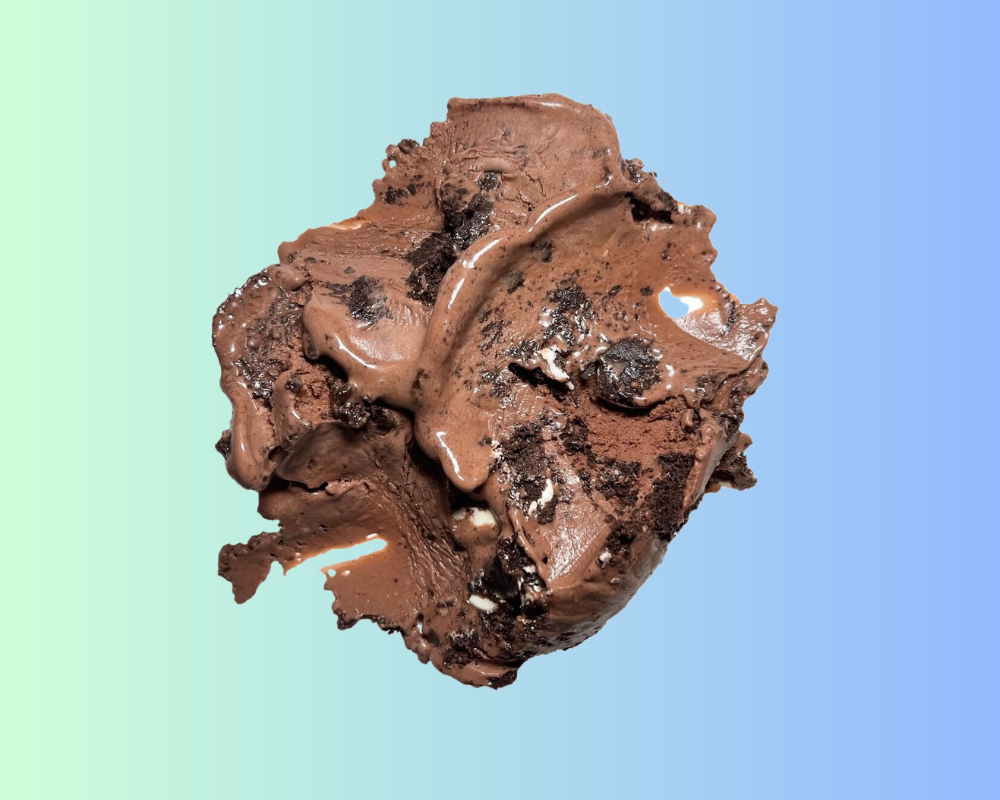 Awan/Instagram
3 Awan
West Hollywood, Los Angeles
Ok, so this one is sort of cheating because it's not technically gelato, but because the texture is so similar, we think you'll love it anyway. Awan makes creamy frozen desserts inspired by Indonesian cuisine using ingredients like coconut cream and Balinese vanilla beans. And the best part? It's all vegan!
Learn more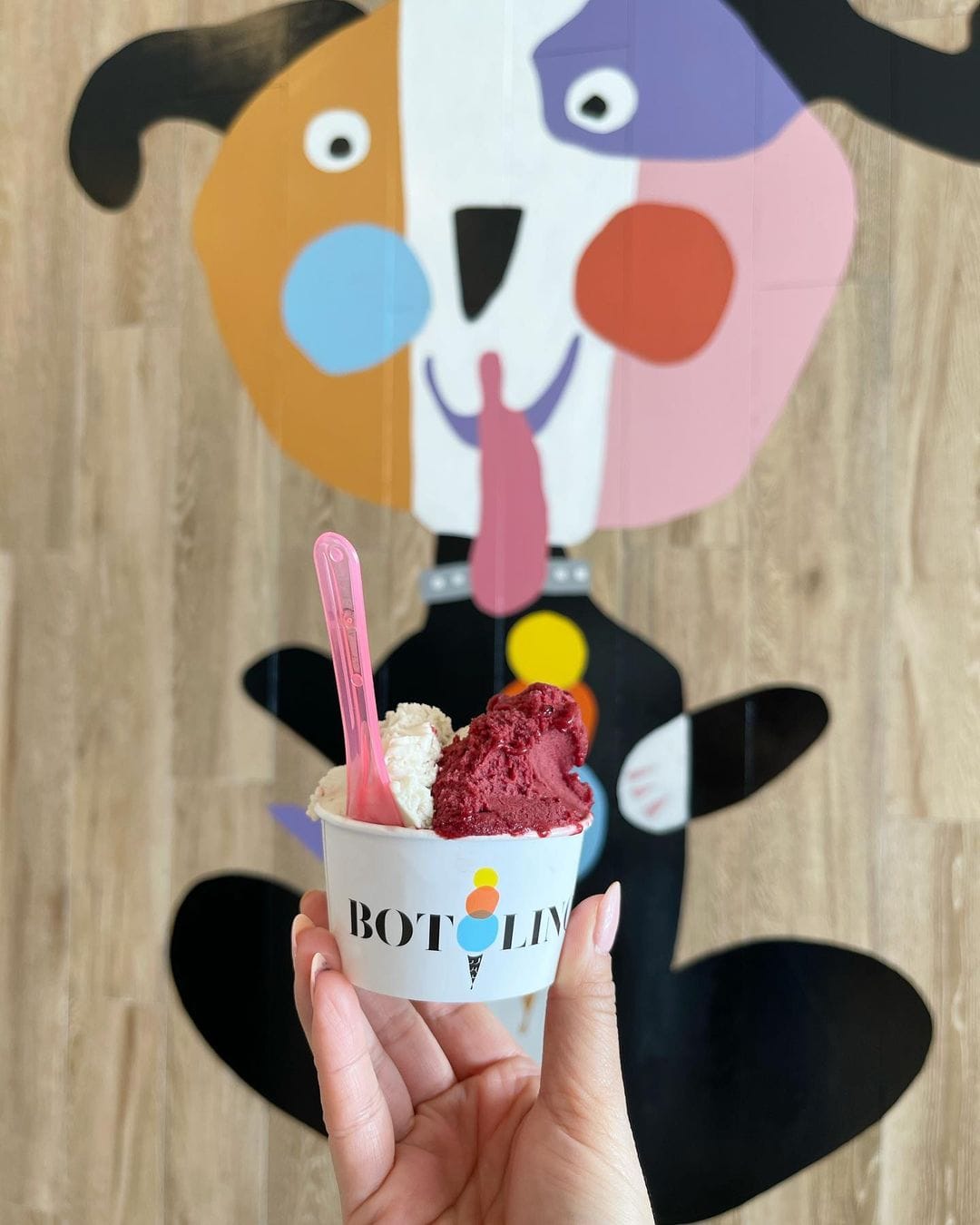 Botolino Gelato Artianale/Instagram
4 Botolino Gelato Artigianale
Dallas, TX
This family-owned gelaterie in Dallas, Texas has two spots, one on Greenville Avenue and one on Royal Lane. It has a number of dairy-free sorbets to choose from, but if it's that milky, gelato taste you're after, give the Peanut & Jelly Sandwich option a try. The totally dairy-free dessert is made with cashew milk, home-ground peanuts, and strawberry variegate.
Learn more
Bottega Italian Seattle/Instagram
5 Bottega Italiana
Seattle, WA
All of the gelatos at Seattle's Bottega Italiana are handmade every day using fresh ingredients. The menu changes regularly based on what it's in season, but the brand confirms on its website that it usually has vegan and gluten-free gelato flavors in store, and they're usually based around fruits.
Learn more
The best vegan-friendly gelato brands
Sometimes, you just want to sit in the comfort of your own home in your pajamas, watching Netflix, with a pint of gelato. And there's nothing wrong with that. To help you find the best sweet treat to accompany your next streaming session, we've found these seven delicious vegan-friendly gelato brands. You're welcome!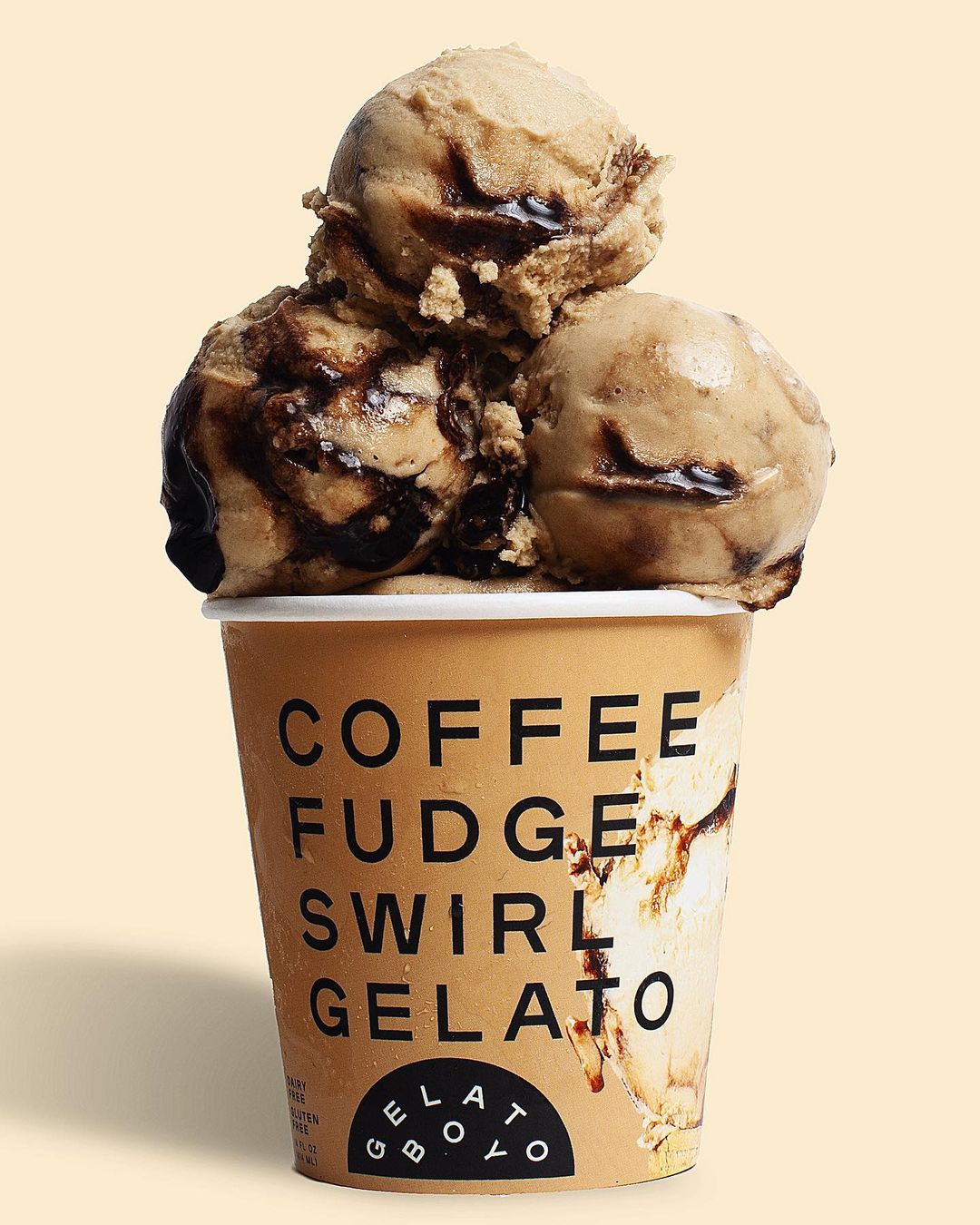 Gelato Boy/Instagram
1 Gelato Boy
There's one very good reason we awarded this brand "Best Vegan Gelato" in our Vegan Ice Cream Awards: honestly, it's melt-in-your-mouth delicious. It's not a totally dairy-free brand, but it does have many outstanding vegan flavors, including Boyfriend Brownie, Coffee Fudge Swirl, and Chocolate Chunk.
try it here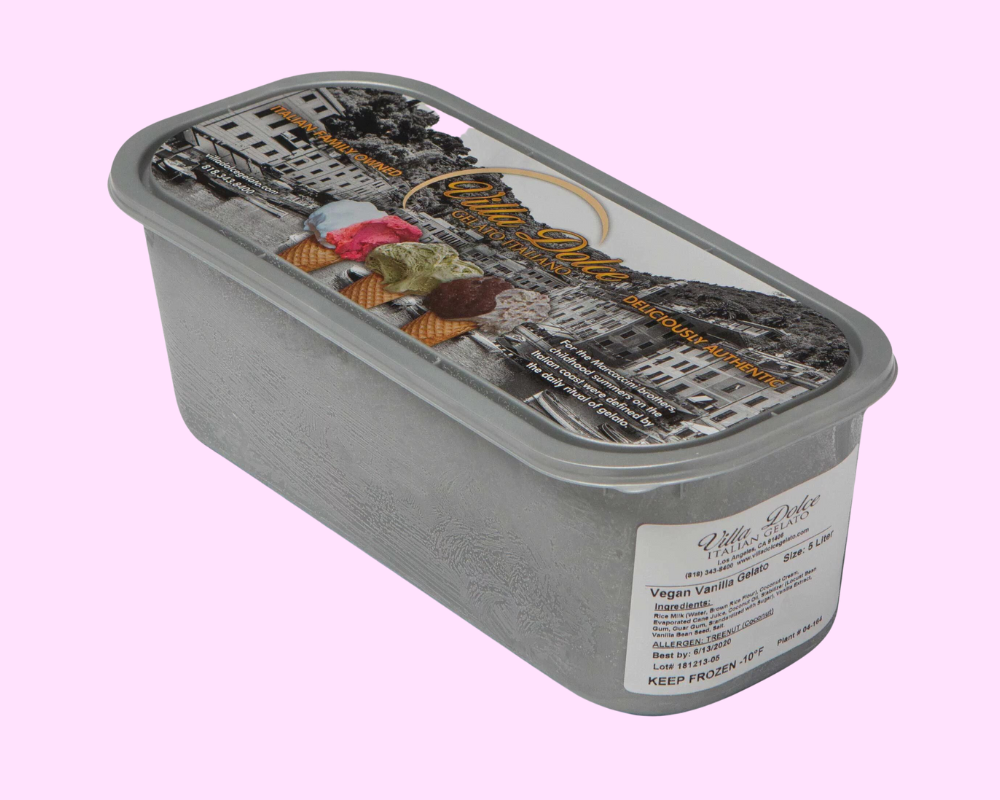 2 Villa Dolce
Popular gelato brand Villa Dolce recently partnered up with food-tech brand Perfect Day to make delicious, vegan gelato that tastes like the real thing, thanks to Perfect Day's animal-free dairy protein. This flavor is available across several universities, hotels, and casinos. But you can also find vegan flavors like Villa Dolce Vegan Vanilla, which is made with rice milk and coconut cream, in retailers like Walmart.
try it here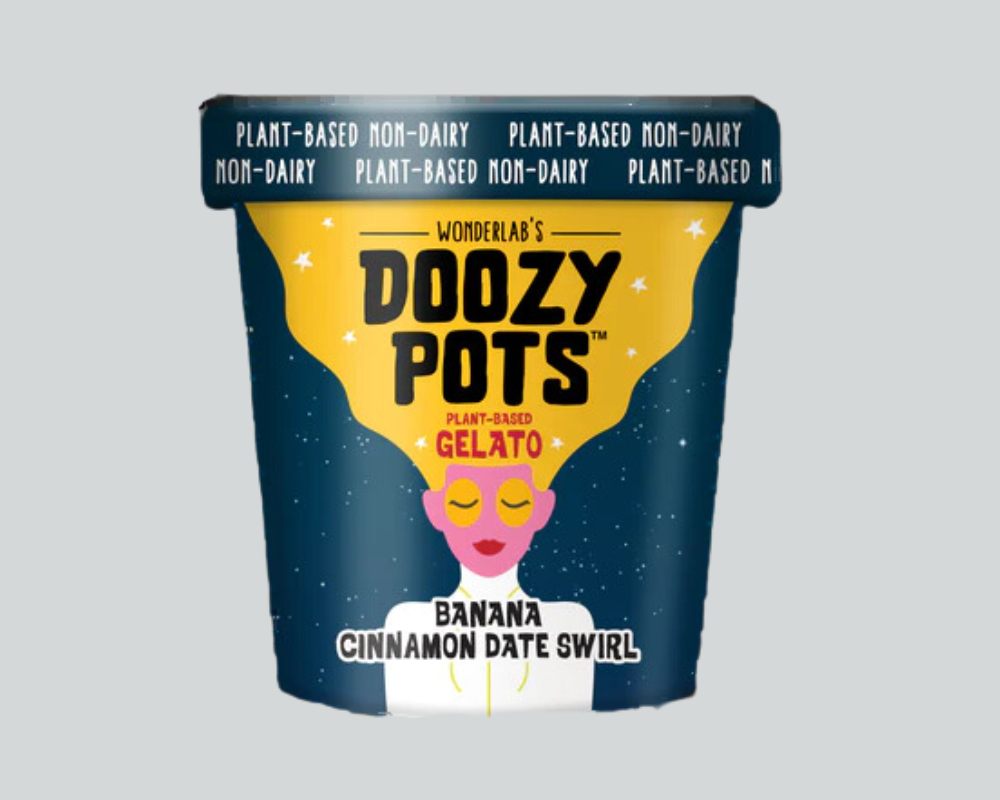 Doozy Pots
3 Doozy Pots
If you prefer to buy from brands that don't use any animal products at all, this doesn't mean you have to skip out on great-tasting gelato! Doozy Pots' gelato is totally plant-based, organic, and totally delicious. Available in retailers across the US, its flavors include Banana Cinnamon Date Swirl, Chocolate Mint Chip, and Smooth Coffee.
try it here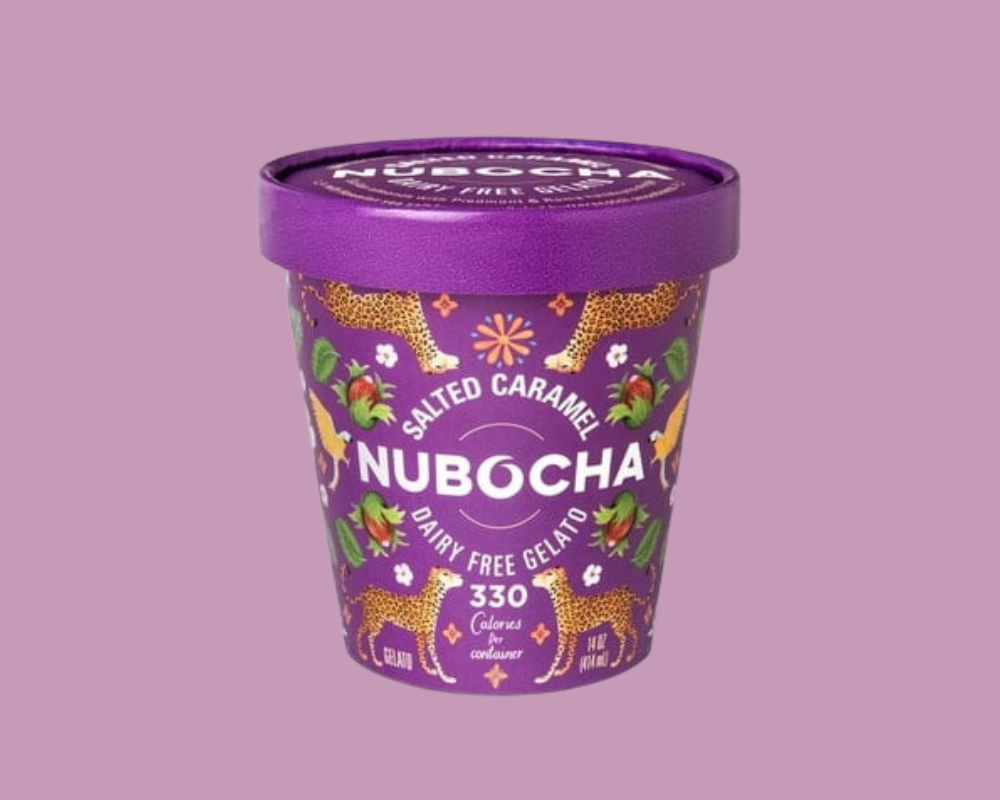 4 Nubocha
Nubocha is another great choice when it comes to totally dairy-free gelato brands. Choose from flavors like Cold Brew, Italian Vanilla, Salted Caramel, and Pistachio to get your fix of all things sweet and creamy.
try it here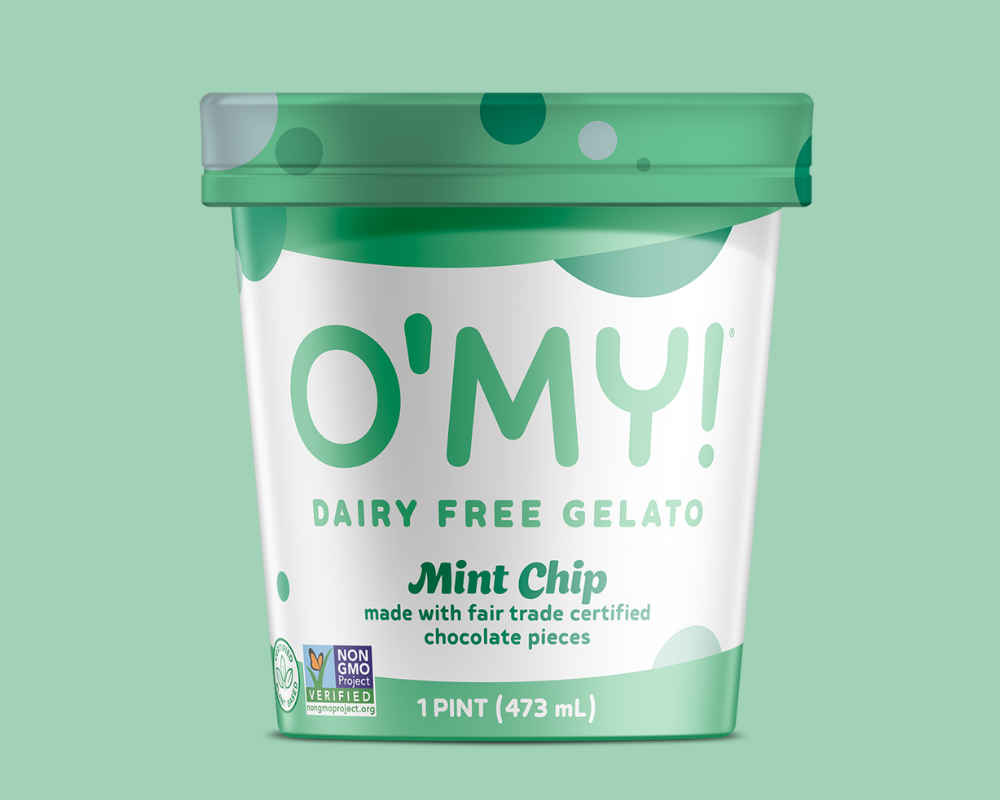 5 O'my!
Made with coconut, O'my!'s dairy-free gelato is also non-GMO, allergy-friendly, low-calorie, and most importantly: super tasty and creamy. Choose from a wide range of classic and creative flavors, like Mint Chip, Chocolate, Cake Batter, and Coffee Break.
try it here
For more on vegan ice cream, read:
Here at VegNews, we live and breathe the vegan lifestyle, and only recommend products we feel make our lives amazing. Occasionally, articles may include shopping links where we might earn a small commission. In no way does this effect the editorial integrity of VegNews.