Do you love Oatly's dairy-free ice cream and baseball? You're in luck. The Swedish brand is bringing its vegan ice cream novelties to more than 50 baseball venues this summer thanks to a new partnership with Minor League Baseball (MiLB).
What can baseball fans expect from this first-of-its-kind sponsorship deal? Oatly's vegan ice cream bars in chocolate fudge and vanilla flavors at stadiums across North America, sampling events, and "Oatfield" activations across all 120 MiLB stadiums.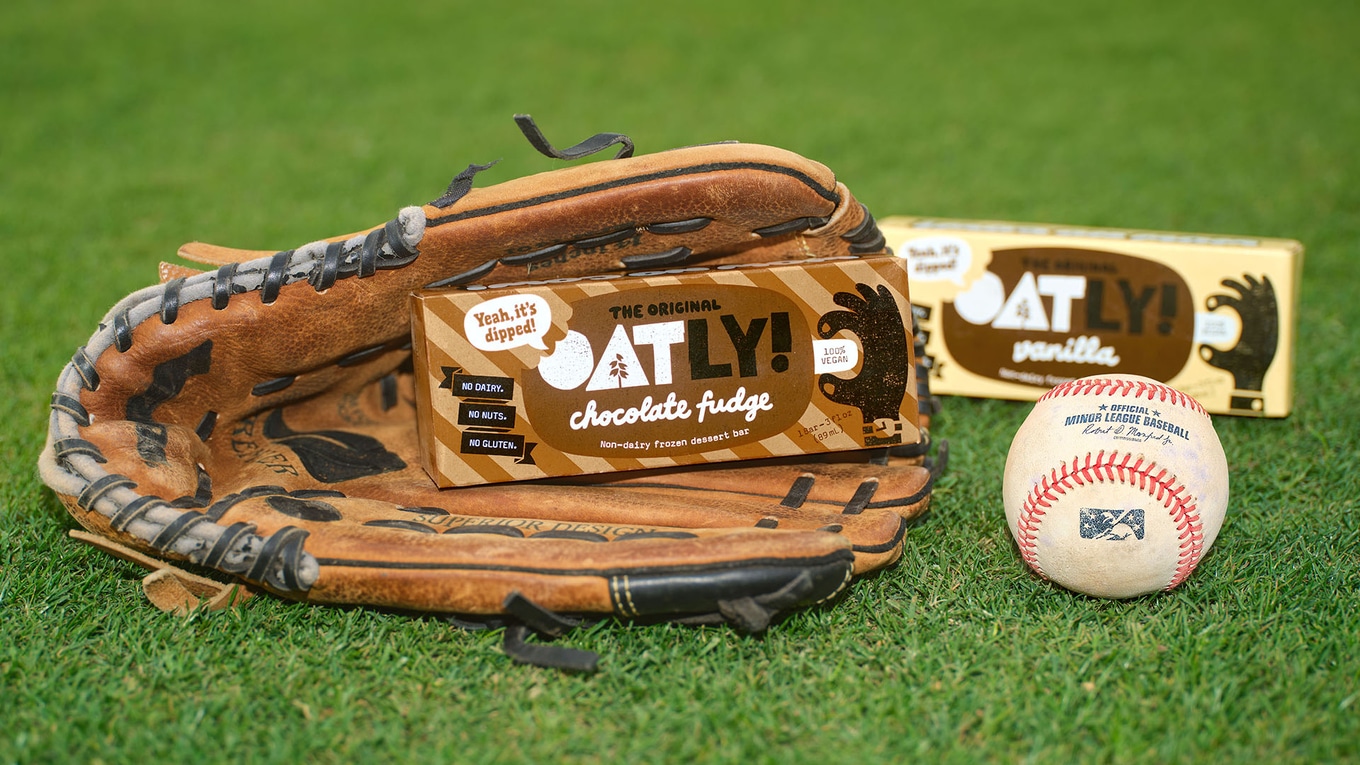 Oatly
This sponsorship builds on Oatly's partnership with major league ballparks, including Yankee Stadium (New York City), Wrigley Field (Chicago) and Globe Life Field (Arlington, Texas).
And because this is Oatly we're talking about, for the MiLB partnership, the company is billing itself as: The Official Oatmilk from Sweden That Started Like 35 Years Ago But Is Now All Over America Where It's Promoting Various Kinds of Frozen Dessert Products In One of Those First-Ever Plant-Based Sponsor Deals You Know The Kind We're Talking About of Minor League Baseball.
"From bat dogs to iconic mascots, Minor League Baseball is all about fun, and Oatly is a perfect partner for us with their irreverent and fun brand personality," Uzma Rawn, Major League Baseball's Senior Vice President, Global Partnerships, said in a statement.
"This partnership enables us to elevate our concession menus in select stadiums with delicious plant-based frozen dessert items, something we know many of our fans are looking for to meet their dietary needs," Rawn said.
Oatly embraces controversy
The company's vegan ice cream is sure to be a hit at baseball venues this summer. But are you also a little unsure about Oatly and can't put a finger on why?
Oatly might have an answer for that with its new Fck Oatly website campaign—and accompanying 'F*ck, Fck Oatly' landing page where you can register your hate for the Fck Oatly campaign with a click, limited to five clicks per user.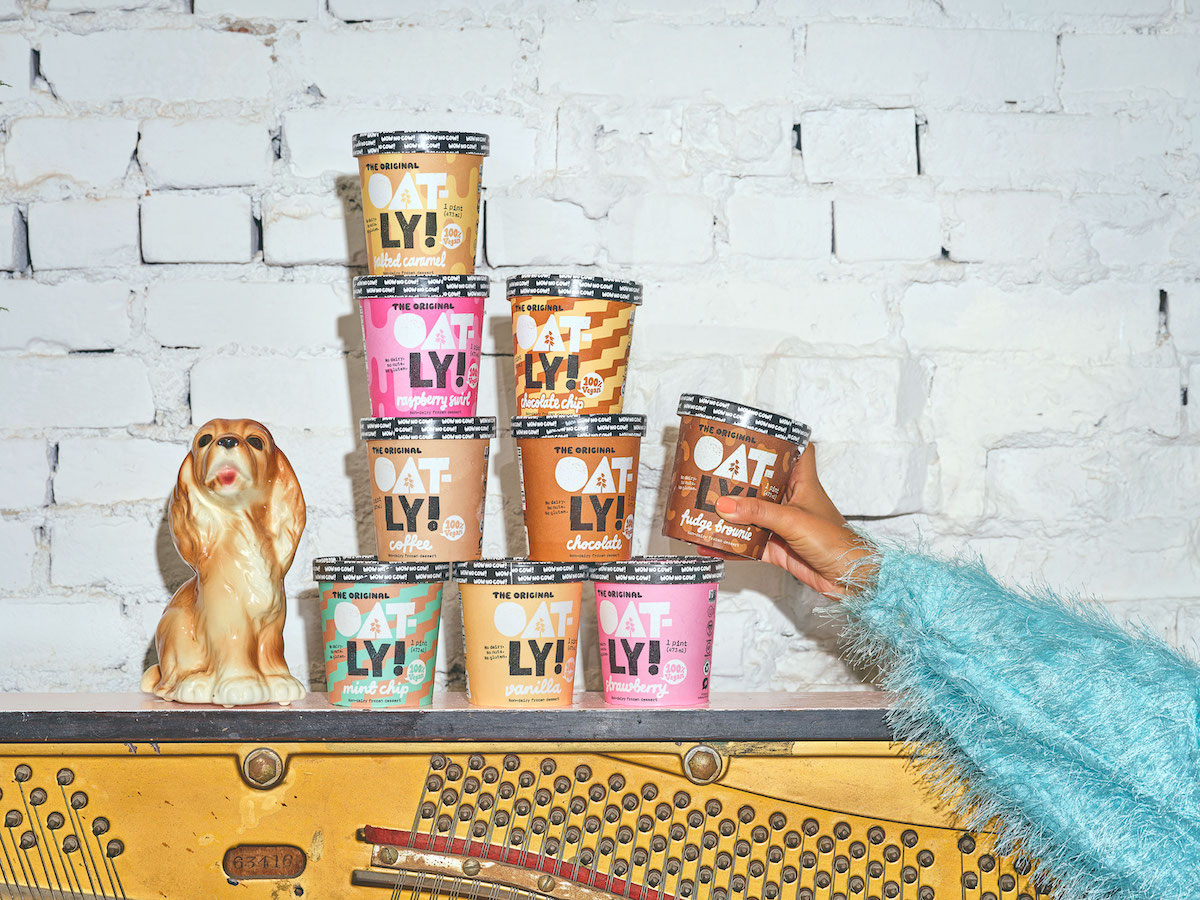 Oatly
"Oatly exists to make it easy for people to eat better and live healthier lives without recklessly taxing the planet's resources in the process," Brendan P. Lewis, Executive Vice President of Global Comms and Public Affairs at Oatly, tells VegNews. "That means challenging the status quo and making some mistakes along the way."
The campaign was developed by Oatly's in-house creative team (called "The Oatly Department of Mind Control") together with, Lewis stresses, the legal team, to embrace all of the critiques and controversies it has experienced over the years, valid or not.
"When you're a brand that takes a stand like us, it's guaranteed you'll make decisions that draw critics, and the ire of incumbent industries," he says.
Pig farms, blacklisted investments, and more
Headquartered in Malmö, Sweden, Oatly has been around since 1994 and is distributed in 20 countries. Over the years, it has been involved in its fair share of controversies. So what's the tea?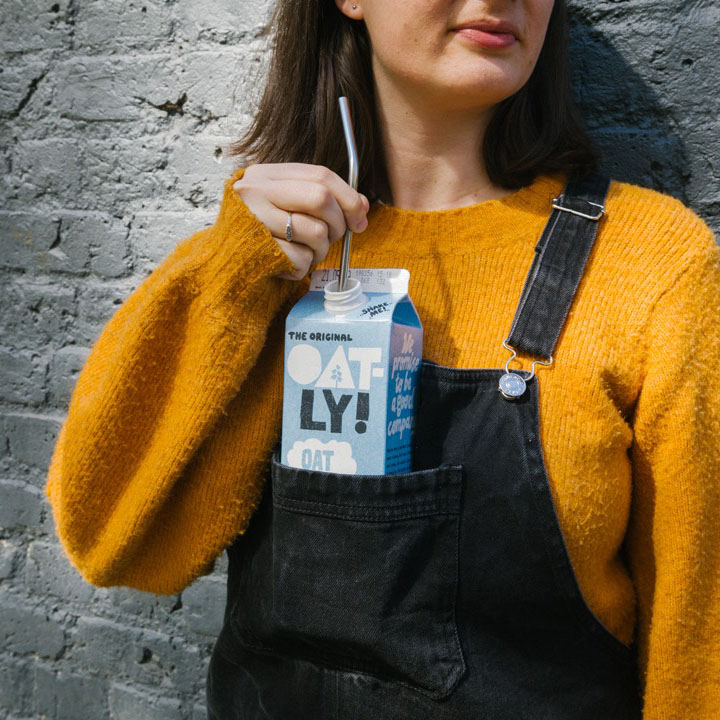 Oatly
The FckOatly campaign is essentially an exhaustive collection of controversies Oatly has experienced and its responses to them. Namely, the company addresses six controversies that range from its trademark infringement lawsuit against Glebe Farms for its PureOaty products to its ill-fated dad-centric campaign.
"We're not afraid of conflict. On the contrary, we embrace a two-way dialogue with both our fans and non-fans alike," Lewis says. "FckOatly is about addressing these 'missteps' we've encountered over the years head on and in a very human and Oatly way."
The company digs into the issues surrounding its $200 million investment from Blackstone, opening discussion about whether capital from blacklisted firms can be used to support good causes.
It leans into the controversy around selling its 100,000 plus tons of oat waste to be used as animal feed at pig farms—a program it discontinued based on consumer backlash. The company is now experimenting with creating new ways to upcycle it—including a potential new line—without sending back through to support animal agriculture.
"Ultimately, we thought to ourselves, 'We've said everything we need to say about certain things, so why not put them all in one place? We have nothing to hide, so let's just put it all out there," Lewis says.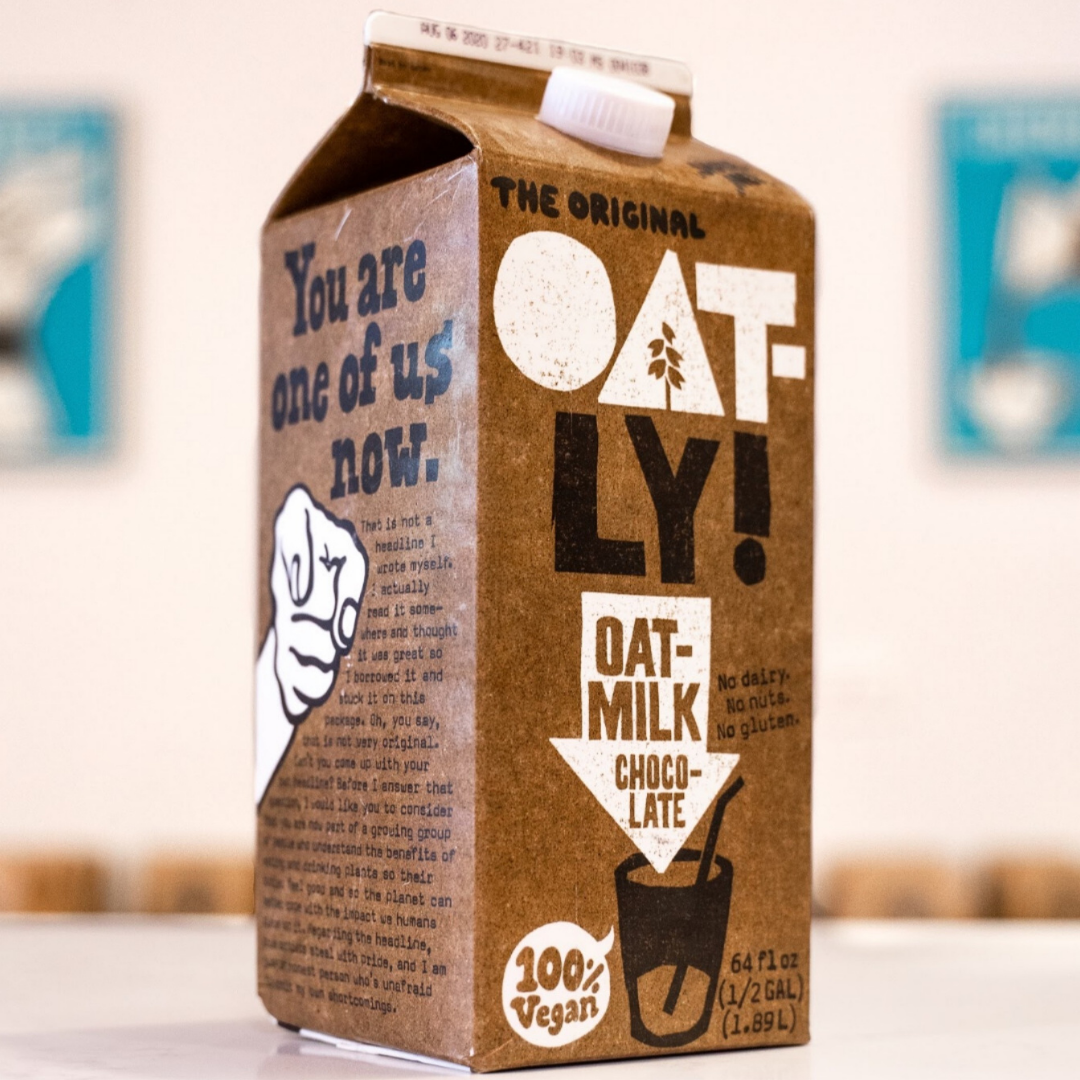 Oatly
There's also an entire section about ingredient misinformation involving rapeseed oil that went viral on TikTok, along with a list of older controversies.
If this campaign isn't clear, Oatly's approach is a little different. The company also runs the platform OatlyFans, a nudity-free community forum and sends out a monthly Spam Newsletter.
"Really, this is all about being human and not full of washed-over corporate speak," Lewis says.
Ultimately, Lewis says, Oatly's approach to its business partnerships, campaigns, and public discussions is centered around transparency. For that reason, the company made sure to leave a "New Scandal Coming Soon" section on its Fck Oatly website.
"Whether in a MiLB baseball stadium or on a website that our own team created to talk about our missteps, being honest enough to note that we will likely add to it, while leaving space for all the ways we inevitably will—it really comes down to sticking to what makes Oatly, Oatly everywhere we show up," Lewis says.
For the latest vegan news, read: