Wendy's dares to be different. From its square-shaped hamburger patties to its controversial fries-and-Frosty combination, it's safe to say this fast-food chain doesn't abide by the status quo.
In one way, it's frustrating, because it hasn't fallen in line with other major chains like Carl's Jr. or Burger King and adopted an Impossible or Beyond Meat burger. But, that doesn't mean that you can't find vegan options at Wendy's.
In a time when so many fast-food chains are putting plant-based meat on the menu, it may seem strange that Wendy's, as one of the biggest chains, doesn't have anything of the sort.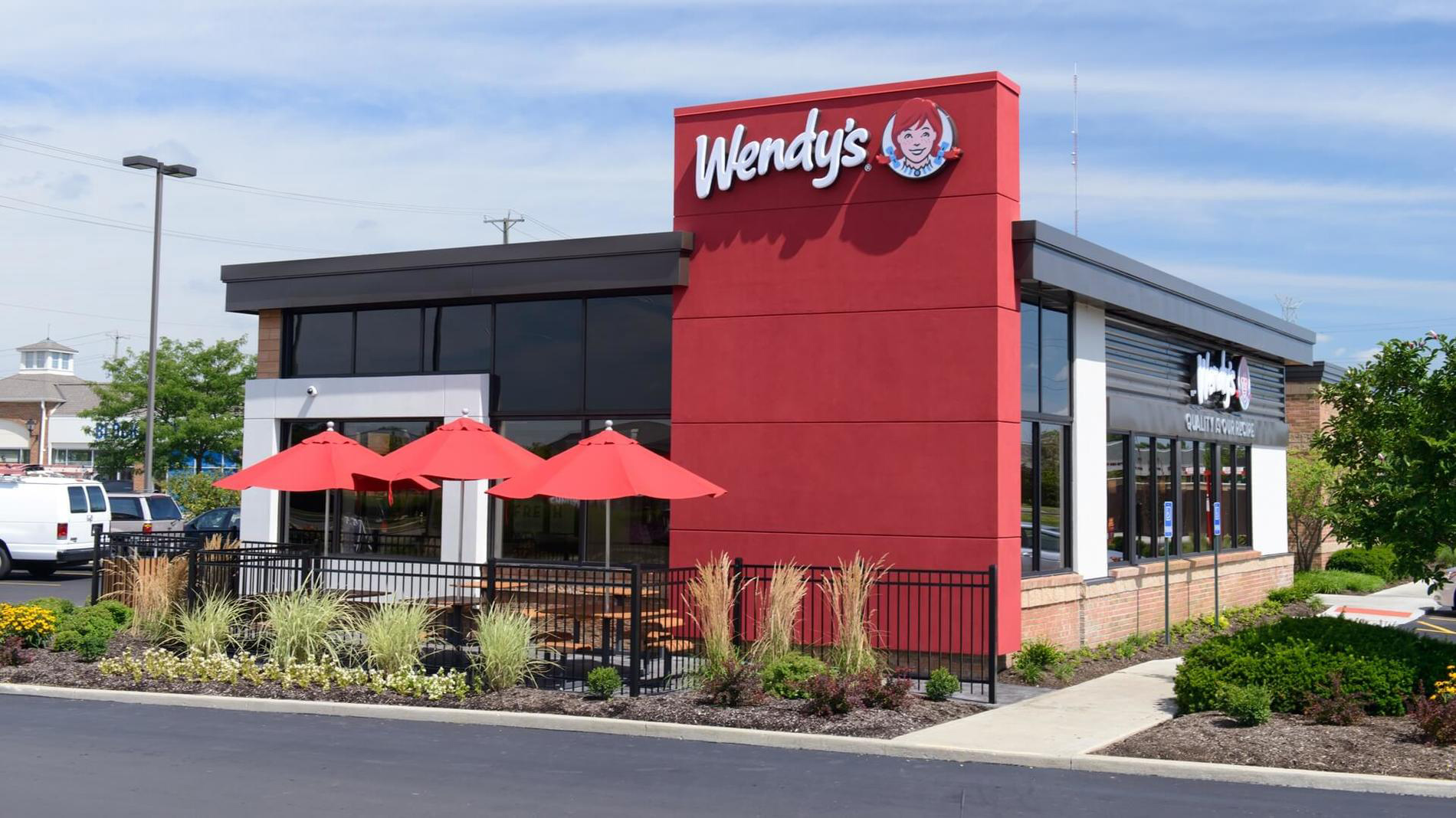 Wendy's
However, it should be noted that Wendy's is considering a meatless burger option—it just prefers to do the innovation itself.
Wendy's Spicy Black Bean Burger
In June 2021, the chain released a very limited launch of a Spicy Black Bean Burger on its Made to Crave menu. While it required vegan modifications and is no longer available, the move signifies a permanent position in the future. After all, most chains trial vegan meat for a period of time before giving it the greenlight, so there's still hope.
Vegan options at Wendy's: the ultimate guide
While waiting for the veggie burger to return (fingers crossed), you can still order vegan food at Wendy's. But, unfortunately, potatoes are the most substantial thing on the meat-free, dairy-free menu. Here is how to eat vegan at Wendy's.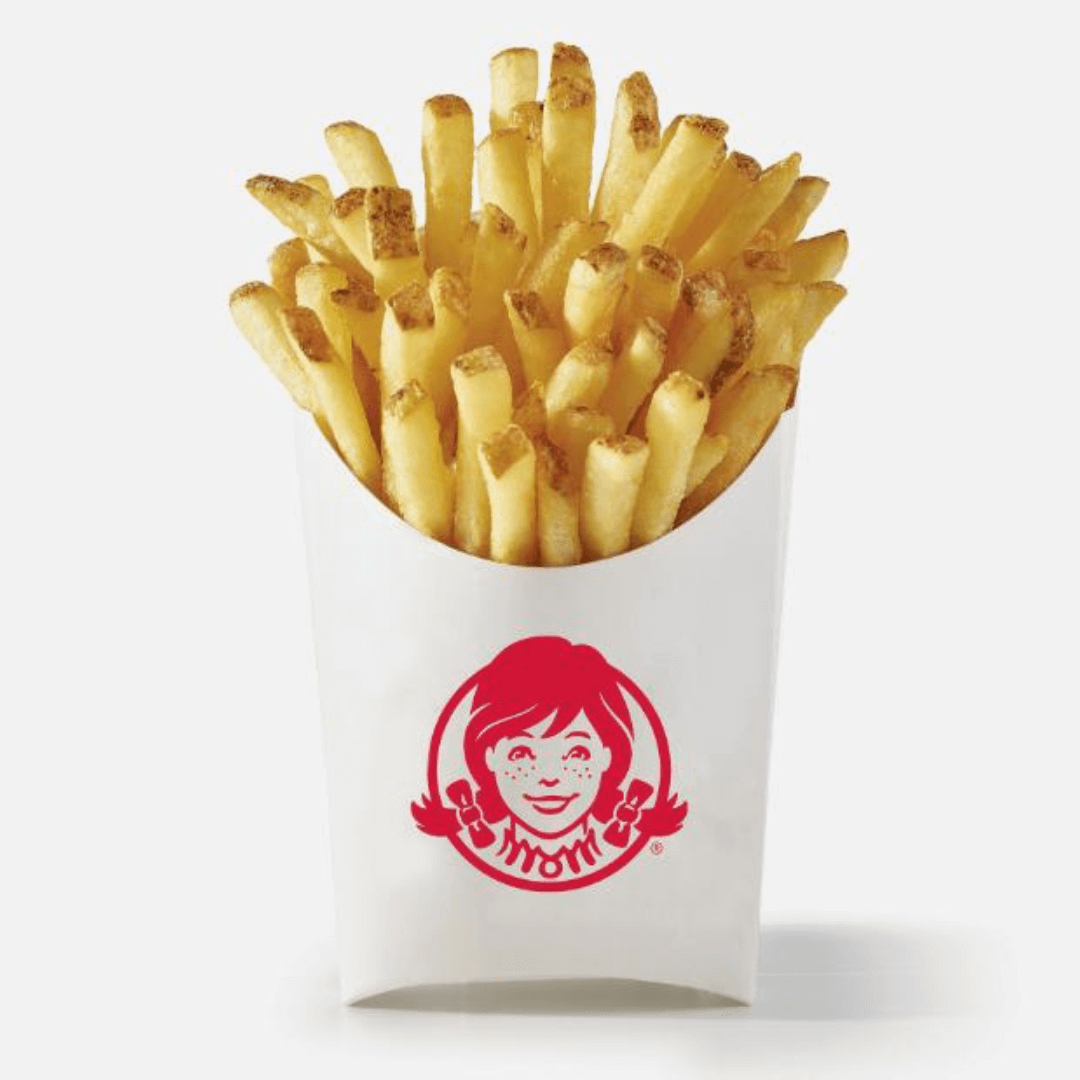 Wendy's
1 Vegan sides at Wendy's
The sides are where you'll add most of the heft to your meal. Like Taco Bell and so many other fast-food chains, that heft comes in the form of potatoes—both fried and baked. Seriously, where would we be without potatoes?
Wendy's natural-cut French fries are another example of the chain's outlier tendencies, as the chain doesn't peel its potatoes before slicing and frying. The plain baked potato is another fail-proof option. Ask for a side of chives and/or salsa to impart more flavor into your spud.
For something fresh, ask for a side of apple or strawberry slices. The majority of fast-food chains offer fruit as a side in some way, shape, or form.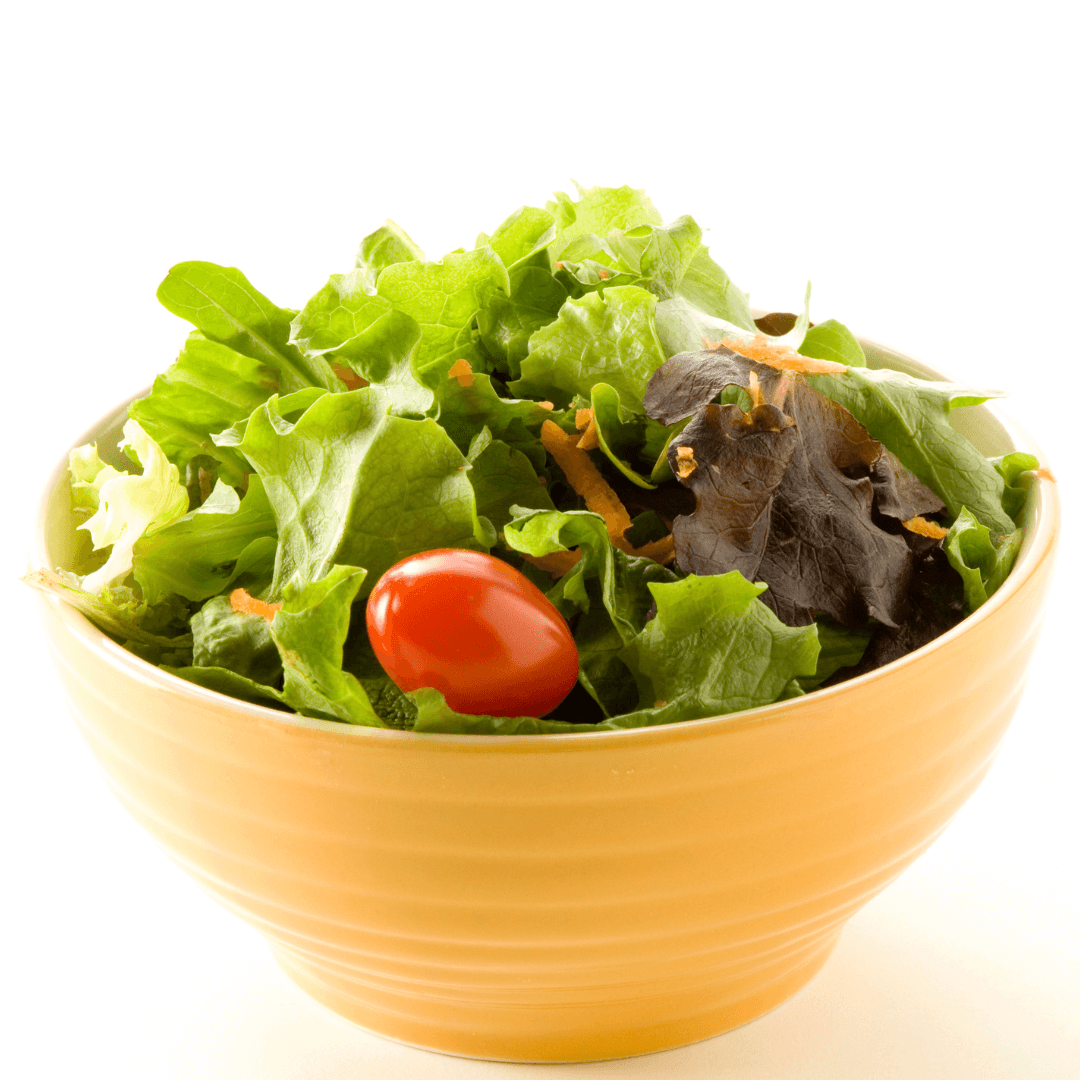 Wendy's
2 Vegan salads at Wendy's
All of the salads on Wendy's menu can be made vegan when you remove the meat, nuts, and cheese and choose one of the two vinaigrette dressings. However, there is little left on some salads after this removal.
For example, the Apple Pecan Salad is light and fruity—without chicken, bacon, pecans (contain honey), and cheese, you get a bowl of greens with diced apples and a vegan-friendly Pomegranate Vinaigrette. You can also order the Garden Salad, but get it without cheese or croutons, as the latter are made with butter. Bulk it up with avocado and get some fries or a baked potato on the side, because you'll need the calories.
Few of us want to get by on just lettuce and fruit, so for a salad with more substance, opt for the Southwest Avocado Salad. Ask for no chicken, cheese, dressing, or bacon, but ask for extra diced tomatoes and the taco chips that come with the taco salad, so at least you can add carbohydrates to your bowl of greens. In lieu of the vinaigrette, dress this salad with a side of salsa.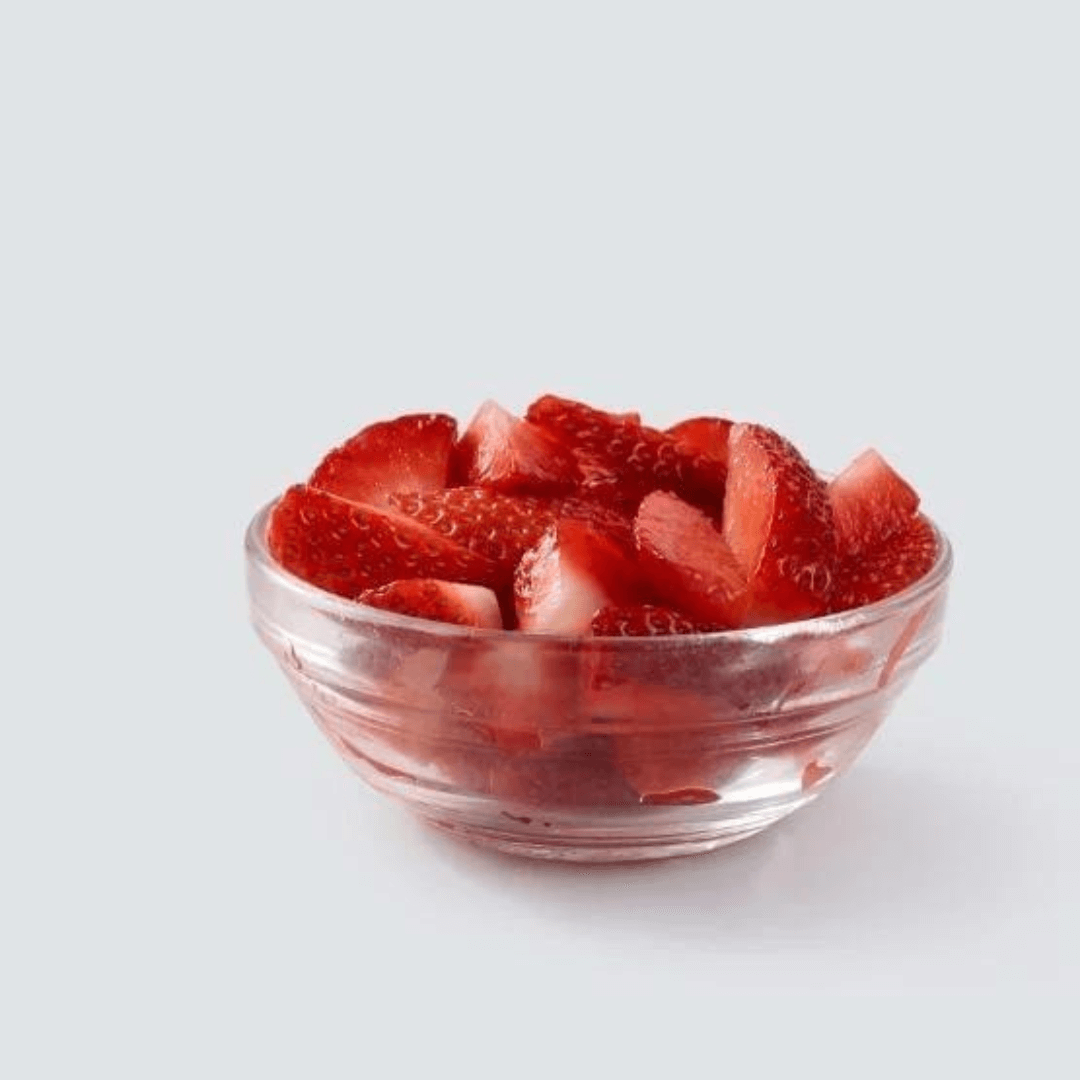 Wendy's
3 Vegan breakfast at Wendy's
The options are slim, but there are options if you find yourself at a Wendy's between the hours of 6:30 and 10:30am.
Vegans have two choices: seasoned potatoes and fruit. Essentially, it's a reiteration of the sides on the main menu with the exception that these potato wedges come with a bit more zing thanks to a sprinkling of garlic and onion powder. We won't ever say "no" to potatoes. Get yourself a hot or cold brew coffee (there's no dairy-free milk—sorry) and you might feel like you're actually eating breakfast.
4 Vegan sandwiches and wraps at Wendy's
Until the Spicy Black Bean Burger returns, vegans, vegetarians, or anyone who simply doesn't want a burger or nuggets are out of luck—sort of.
The Premium bun is vegan, so technically, you could ask for a sandwich with lettuce, avocado, tomato, pickles, and raw onion, but that seems extremely sad. You can also construct something similar using a tortilla instead of bread, and have yourself a veggie-stuffed wrap.
Still, if Wendy's is your only option for food on a road trip, then at least it's something—but we don't recommend going out of your way for bread or tortilla packed with just vegetables and not a single protein source.
5 Drinks
There may not be a dairy-free Frosty, but you don't have to be parched while you eat. Apart from water, vegan drink options at Wendy's include:
All-Natural Lemonade
Barq's Root Beer
Coca-Cola
Cola-Cola Zero Sugar
Cold Brew Iced Coffee
Diet Coke
Dr Pepper
Fanta Orange
Fresh Brewed Coffee
Fresh Brewed Decaffeinated Coffee
Hi-C Flashin' Fruit Punch
Honest Kids Fruit Punch
Iced Tea
Minute Maid Light Lemonade
Pineapple Lemonade
Simply Orange Juice
Sprite
Strawberry Lemonade
Sunburst Melon Lemonade
Sweet Iced Tea
In regards to the Frostys and bakery items, all contain some form of animal ingredients. While a Wendy's spokesperson told us the company likes to do things "the Wendy's way"—meaning that they want to craft their own options—we're still hoping for a Beyond Meat chicken or an Oatly soft serve collaboration to guide it into the vegan future.
Wendy's may not have much in the way of vegan options, but plenty of other chain restaurants do. But, if you ever find yourself near a Wendy's and only a Wendy's, you can at least get yourself some potatoes, bread, and a drink.
For more tips on dining out as a vegan, read: