The vegan diet is abundant in nutrients, but given the demanding world we live in, we can all benefit from some expert nutrition advice. To keep ourselves in balance, we look to the Instagram accounts and websites of vegan nutritionists and registered dietitians. These individuals keep us motivated to stay on track with their informational posts, satisfying recipes, and relatable captions. Here are eight vegan nutrition experts to start following today.
What does a vegan nutritionist do?
Just like most nutritionists and dietitians, vegan nutrition experts work with people to help them understand more about the link between food and health. But in the case of vegan nutritionists, they focus on the benefits of plant-based foods exclusively. Many embrace a holistic approach to nutrition, and plenty are also anti-diet culture, which means they reject the idea that we need to restrict certain foods and categorize them into "good" and "bad" groups to be healthy. Instead, they promote long-term, sustainable healthy eating habits.
Vegan nutritionists
To find out more and discover which approach works for you, check out the list below.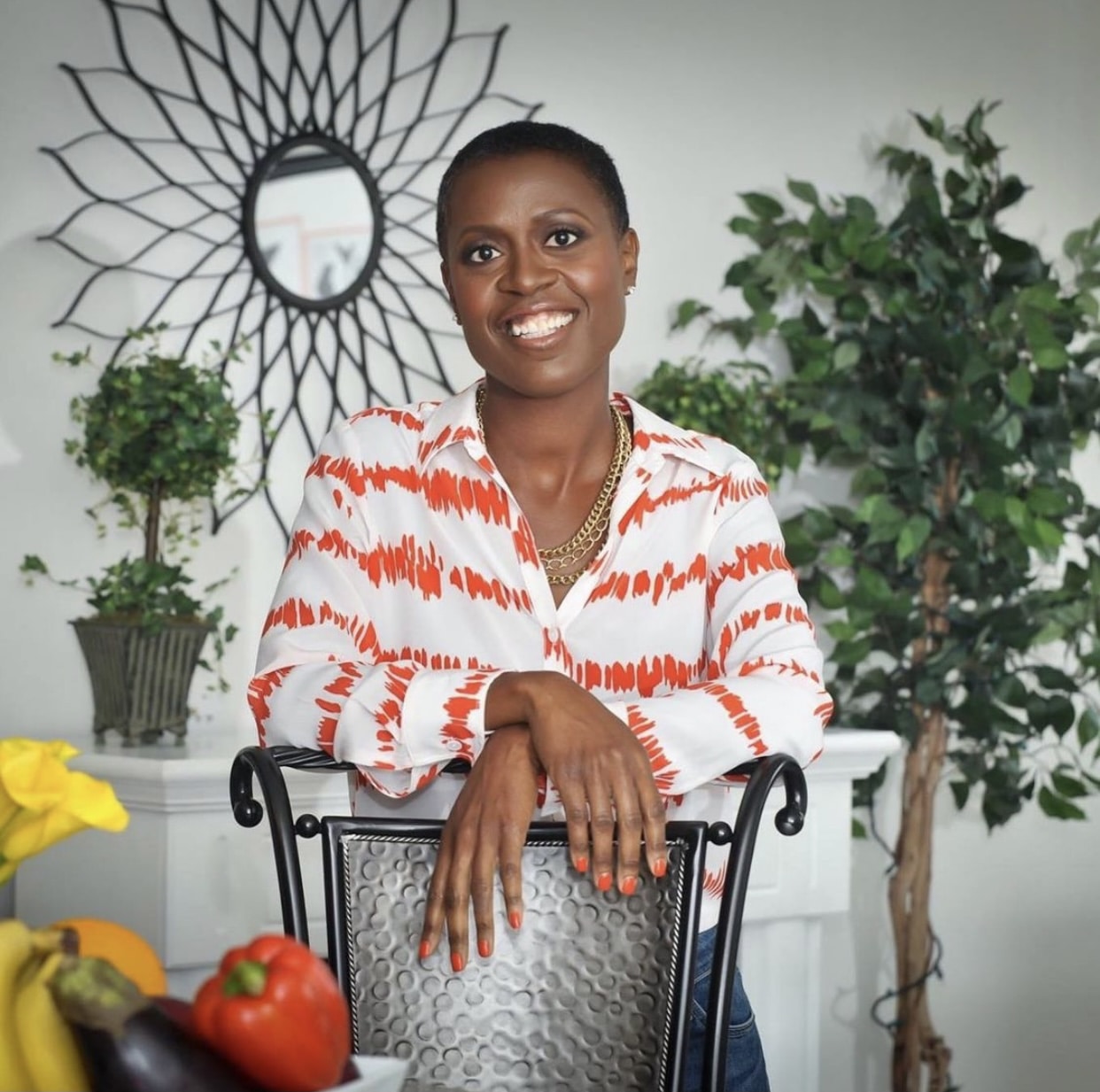 Tracye McQuirter
1 Tracye McQuirter, MPH
"I truly believe that being vegan is all about practicing love, freedom, and joy—not deprivation," Tracye McQuirter says. Her work as a public health nutritionist and a proud vegan trailblazer clearly reflects that belief. A vegan of more than 30 years, McQuirter has dedicated herself to making the movement a positive and inclusive space for communities of color. Empowering and supporting the Black community to embrace a healthy vegan lifestyle is central to her mission, which is why she started the 10,000 Black Vegan Women Movement, a program equipped with nutritious meal-prep tips, wholesome recipes, and grocery shopping lists. Follow her on Instagram to keep up with her latest endeavors.
Learn more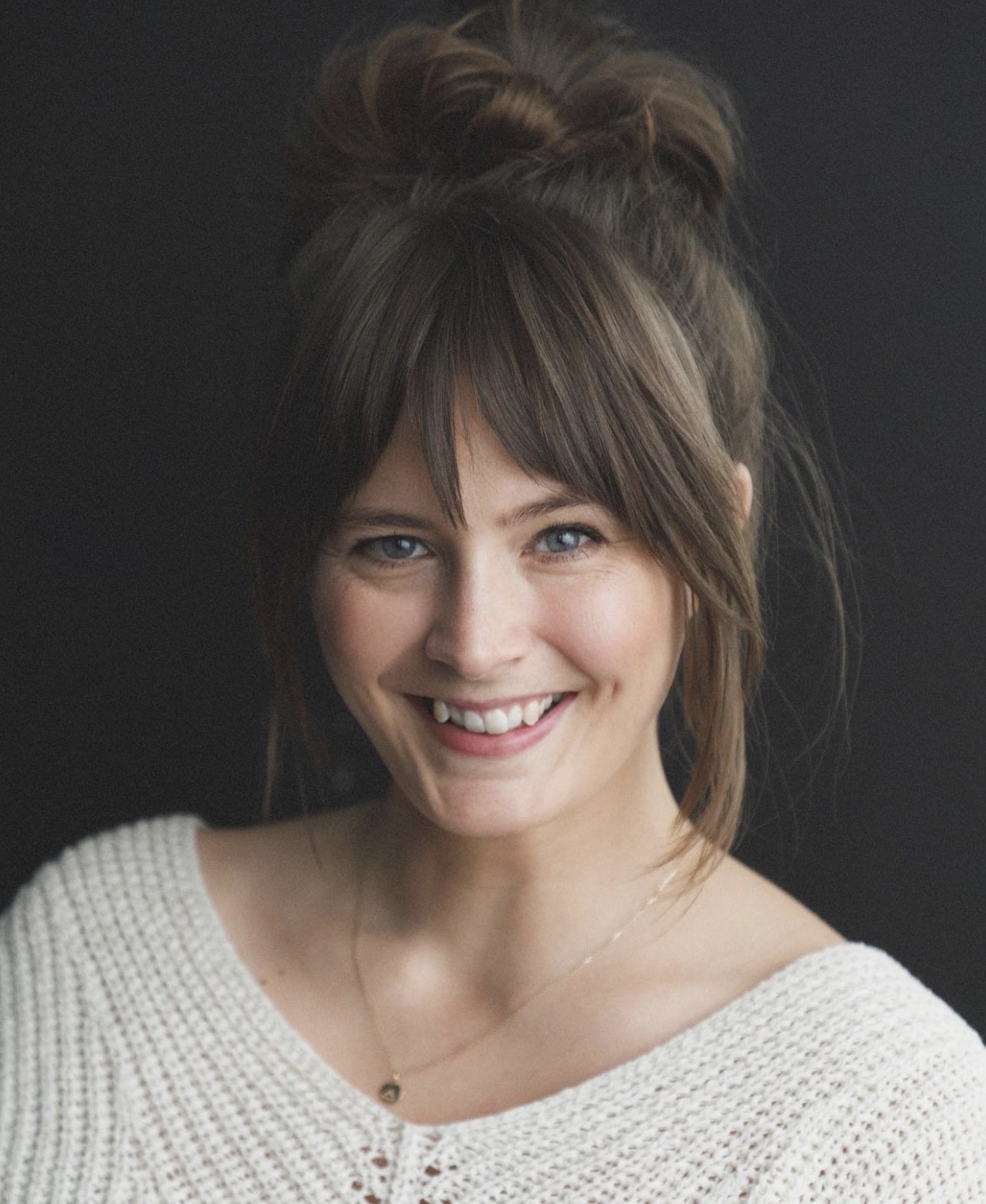 @taylorwolframrd/Instagram
2 Taylor Wolfram, MS, RDN, LDN
Taylor Wolfram is an inspiring embodiment of ethics, she is not just a vegan dietitian, but also anti-diet and anti-racist, too. Her work is centered on shunning diet culture, fighting back on the toxic narratives that perpetuate fatphobia and unhealthy relationships with food, and educating the public about fallacies on veganism and eating disorders. Wolfram's core message? Advocacy and activism require us to have a healthy relationship with ourselves so we can dedicate our best to the causes we are fighting for. Her Instagram combines positive affirmations with enticing food photos while her website offers a deeper education on anti-racism, anti-diet, and body liberation resources.
Learn more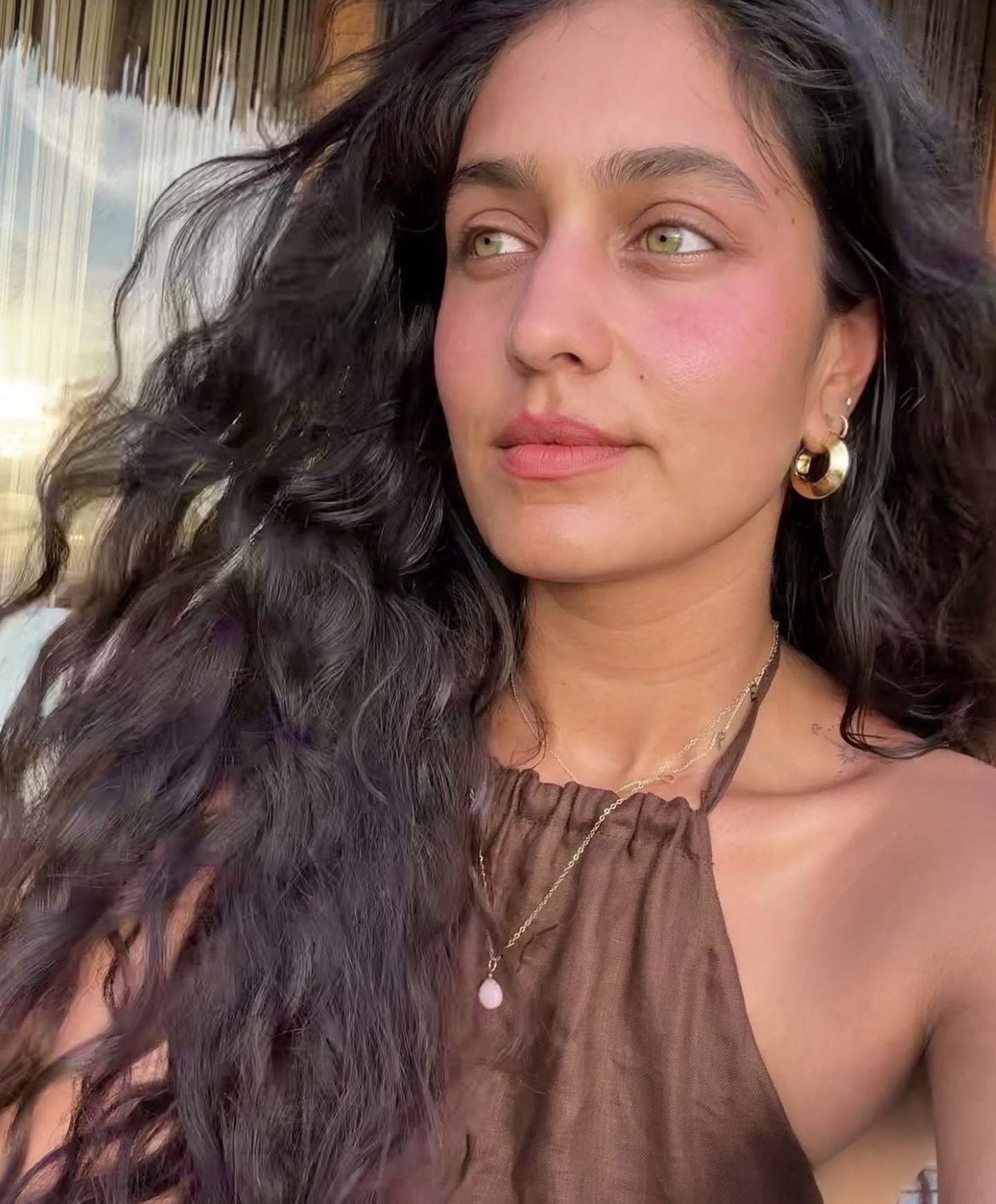 @radhidevlukia/Instagram
3Radhi Devlukia-Shetty, AHC
If you follow Radhi Devlukia-Shetty on Instagram, you know her bubbly personality and fun dances in her kitchen are bound to bring joy to your days. While she has a degree in Nutrition and Dietetics, she sought out a more holistic approach to wellness and later earned a degree in Ayurvedic Health Counselling. The Instagrammer uses the sacred knowledge of Ayurveda and her love for Indian cuisine to create recipes that bring Western and Eastern cuisines into one harmonious, mouthwatering meal. In addition to food, her content includes words of wisdom on mindful, conscious living.
Learn more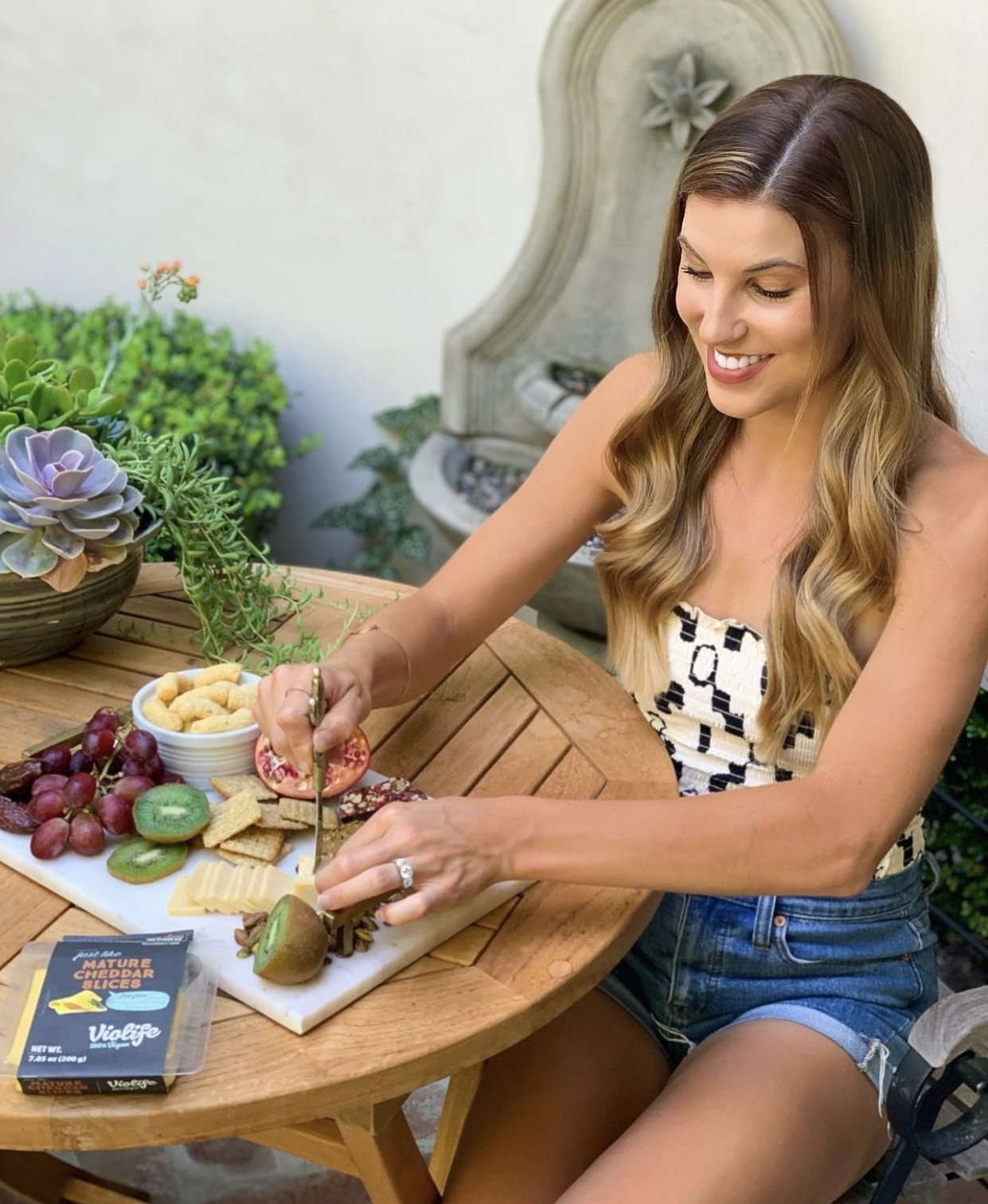 @babychickpeas/Instagram
4 Grace Pascale, MS, RDN
Grace Pascale is all about living with intention. She focuses her work on encouraging a healthy attitude toward one's body image, abolishing the "good and bad food" labels, and communicating evidence-based nutrition science in a manner easily accessible to all. If you enjoy "What I Eat in a Day" videos for endless recipe ideas, her YouTube channel has plenty of them. On Instagram, expect day-in-the-life-style photos including meals, homelife, and her adorable vegan daughter.
Learn more
@marriedtohealth/Instagram
5 Dahlia Marin, RDN and James Marin, RDN, EN
This dynamic duo specializes in plant-based integrative medical nutrition. They co-founded the Institute of Plant Based Medicine (IOBPM)—an organization that implements a multi-specialty approach combining plant-based nutrition with evidence-based medicine to prevent, treat, and/or reverse disease. Follow this vegan power couple on Instagram for vegan nutrition tips, recipes for kids and adults, safe DIY household cleaning products, and sustainable home hacks.
Learn more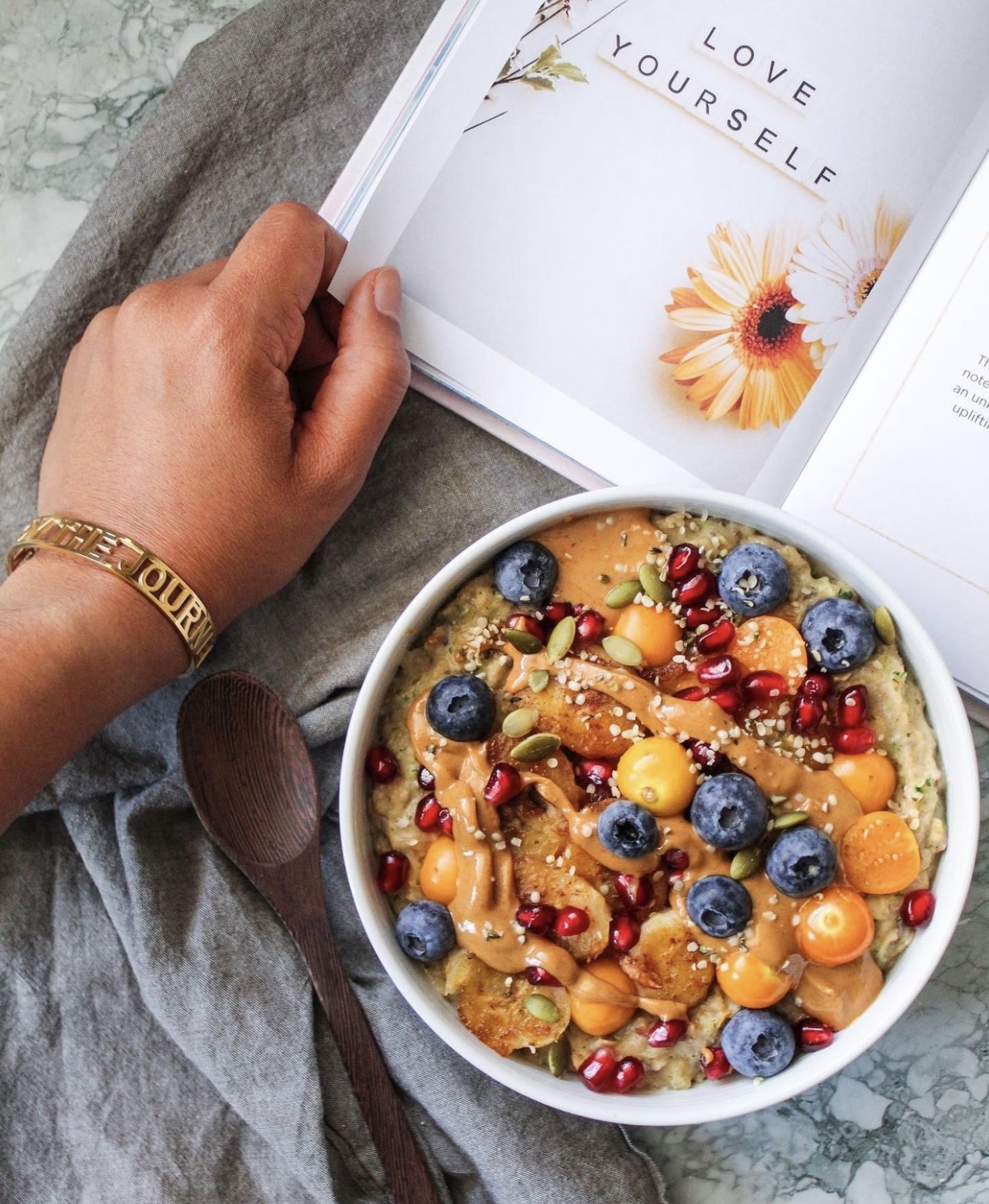 @plantbasedrd/Instagram
6 Catherine Perez, MS, RD
Catherine Perez will get anyone on the bowl food bandwagon. Her satiating vegan recipes are packed with delicious lentil stews, beans, whole grains, and good-for-you greens. She offers wellness tips, cooking classes, and accessible vegan grocery lists on her website and Instagram account alongside mouthwatering food photos. Perez's mission is to showcase the delightful ways of living as a vegan and to educate those around her to make their own decisions at their own pace. If you need to baby-step your way toward healthier eating, Perez will hold your hand the entire time.
Learn more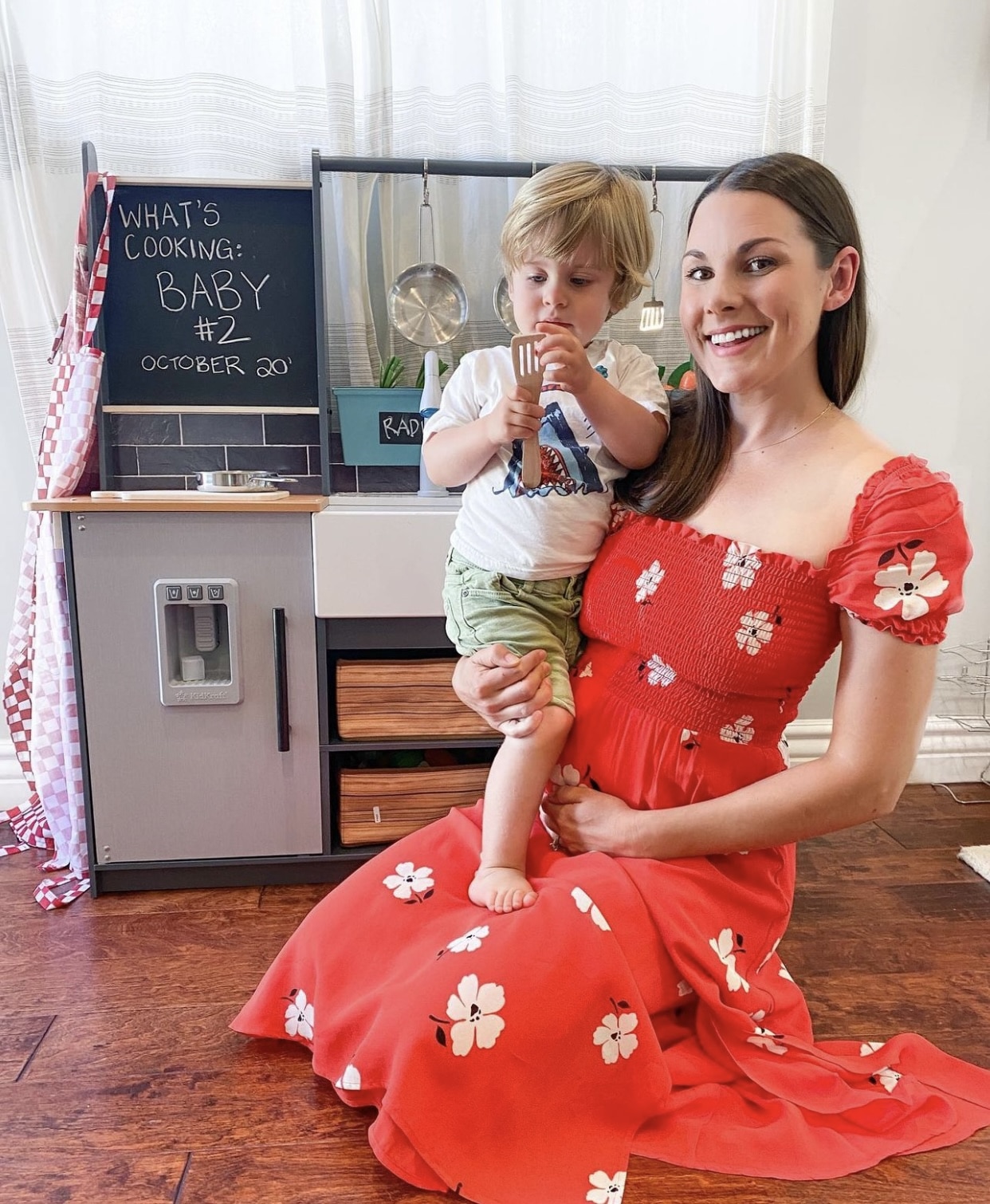 @plantbasedjuniors/Instagram
7 Alexandra Caspero, MA, RDN and Whitney English, MS, RD
These powerful moms are helping fellow parents navigate the misinformation around raising vegan kids. Backed by scientific research, their Plant-Based Juniors company offers a positive, inclusive, and open-minded space for parents of different dietary preferences. Their website and Instagram include resources for pregnant moms and new moms with picky eaters. Give them a follow to receive healthy recipes, supplement advice, feeding tips, simple swaps, and plenty of advice that will make you feel less overwhelmed as a parent and more at ease with your growing child's health.
Learn more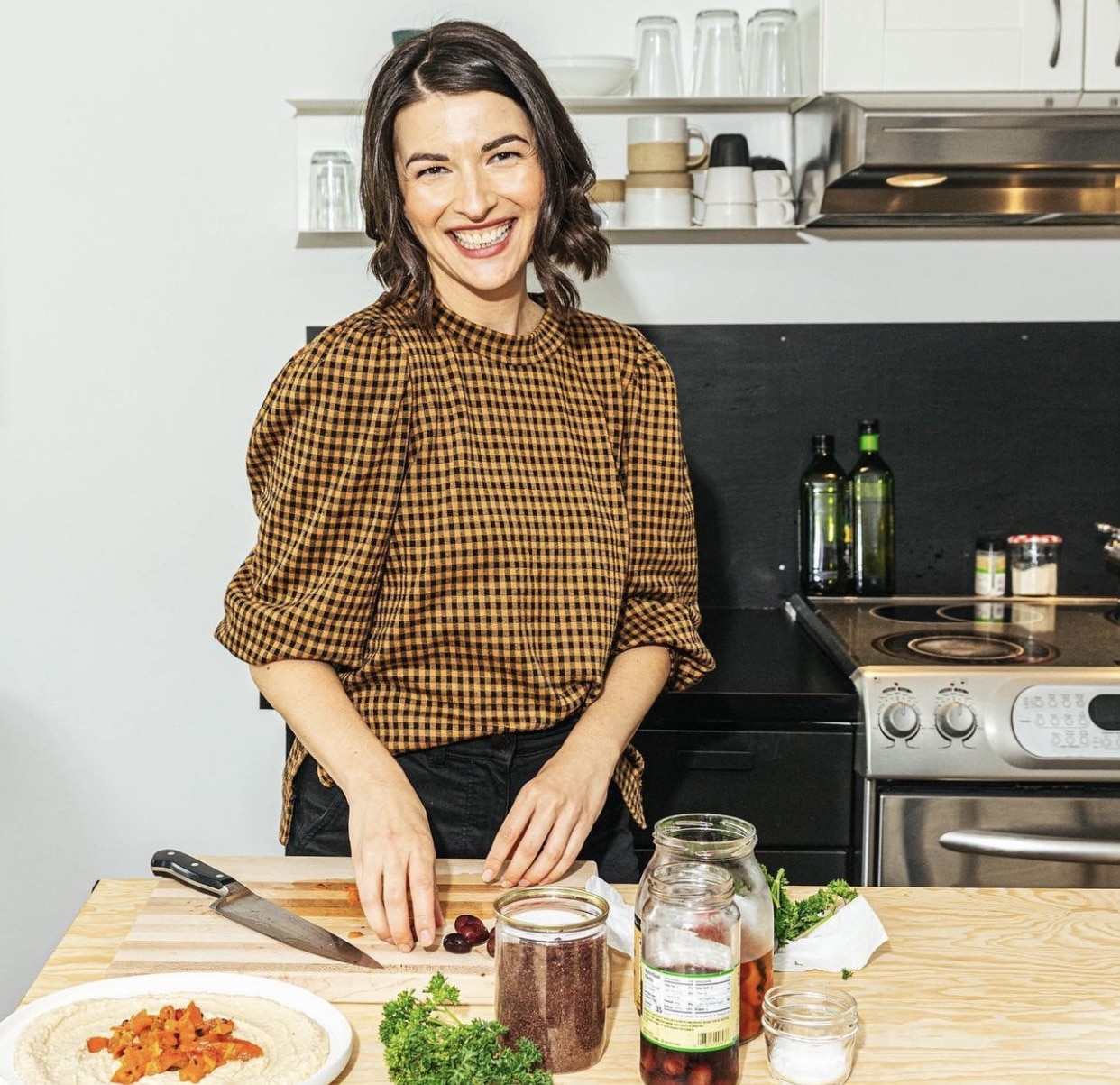 @desireenielsenrd/Instagram
8 Desiree Nielsen
If you want to learn more about gut health, Desiree Nielsen, RD is a great person to follow on social media. She's the author of digestive health cookbook Good For Your Gut, and her approach is predominantly focused on chronic digestive issues, as well as inflammatory diseases. You can also listen to her podcast The Allsorts Podcast, which is all about healthy plant-based eating, and includes interviews with influential figures like athlete Dotsie Bausch and influencer and vegan chef Joanne Molinaro (aka The Korean Vegan).
Learn more
For more on vegan nutrition, read: