Global non-profit organization Veganuary is making going vegan in January (and beyond) even easier this year with the release of The Vegan Kit. The kit is a gift box of advice and inspiration cards providing all you need to know to go vegan, including motivational messages from compassionate celebrities such as Paul McCartney, Lewis Hamilton, Sara Pascoe, Evanna Lynch, and Chris Packham.
The Vegan Kit is published by the United Kingdom-based publisher Laurence King Publishing, with text by Veganuary and illustrated by Cachettejack. In the pack of 40 cards, you will find practical, informative, inspirational, and fun advice about trying plant-based, including how to plan for weekly grocery shopping, navigate dinners out, make informed nutritional decisions, and more.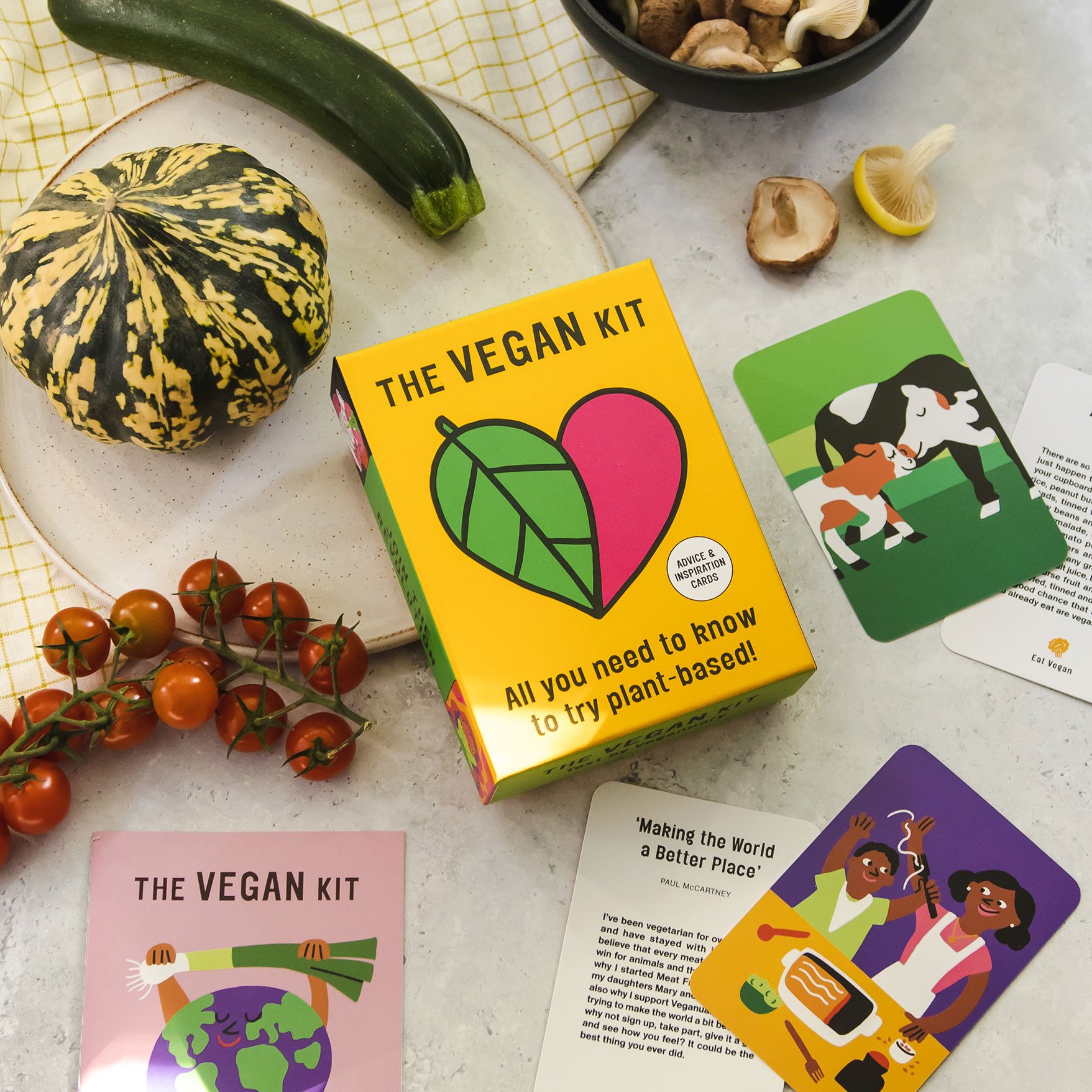 Veganuary
"Eating more plant-based foods is a win for the environment, for animals, for global health and often for personal health, too," Toni Vernelli, Head of Communications at Veganuary, said in a statement. "One thing we know for sure: small changes to what we eat can have a big impact on the world, and the world needs all of us to make positive changes right now."
The Vegan Kit retails for £14.99 (US$18.24) and is available at British book retailer Waterstones as well as on Amazon and the Veganuary shop. Royalties from the sale of the kit will help fund Veganuary's global work to make it easier for more people to eat more plant-based food for the good of the planet, animals, and our health.
More people are going vegan in January
Veganuary is an annual campaign that encourages people all over the world to go vegan for the month of January and beyond. According to the organization, nearly 2.5 million people have signed up since the charity was founded in 2014 with participants from every country in the world except North Korea.
This means the campaign has more than quadrupled since January 2021, when more than 582,000 people signed up to take part in Veganuary.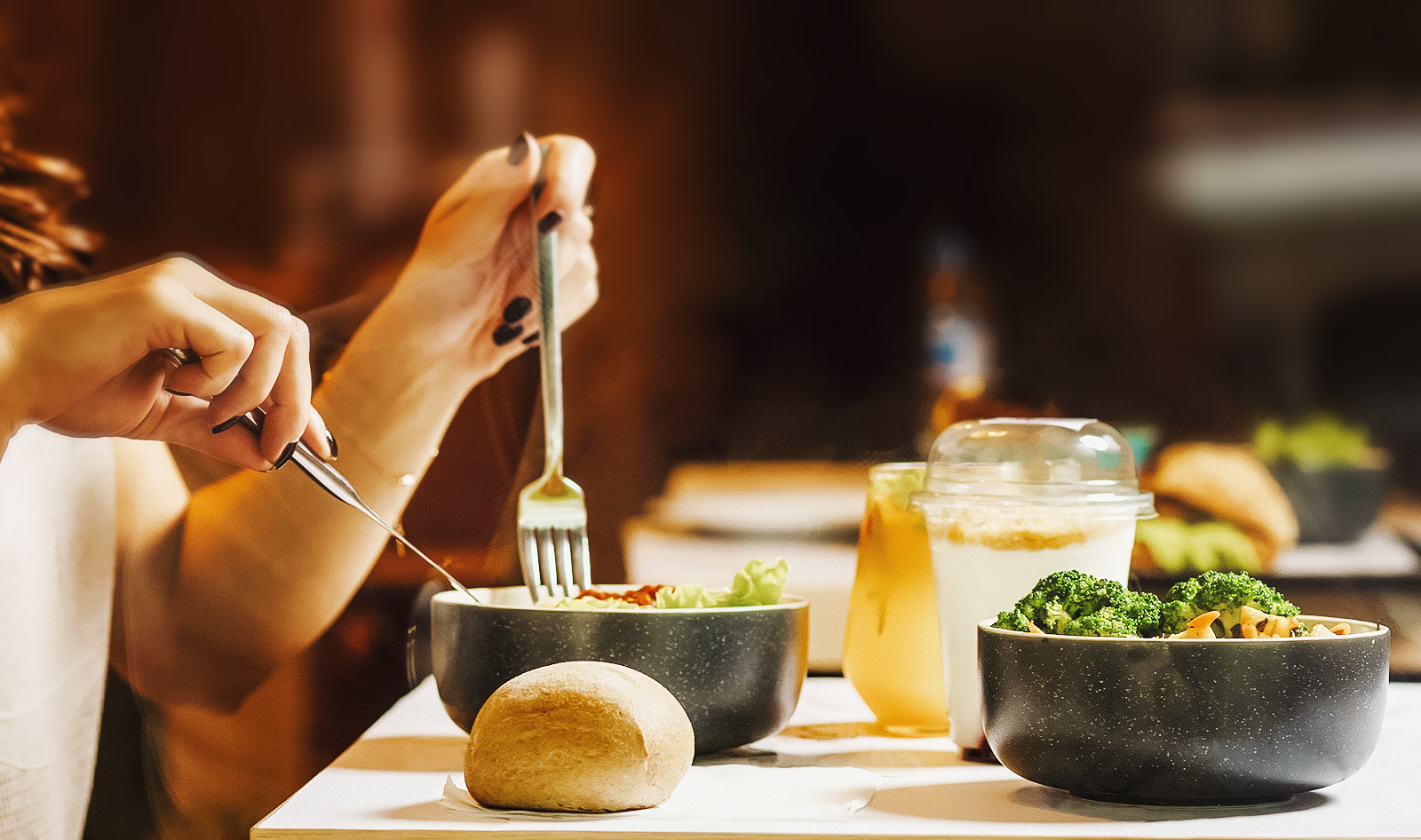 Unsplash
In a six-month follow-up survey of Veganuary 2022 participants, more than 629,000 people took part in Veganuary 2022, breaking all previous records. Six months after completing their one-month Veganuary challenge, 80 percent of those participants who were not vegan when they signed up have maintained a reduction in their animal product consumption, including 28 percent who are still eating a fully vegan diet, and 37 percent eating at least 75 percent less meat and other animal products than they were pre-Veganuary.
"These results show that Veganuary is helping people make lasting diet changes that are good for the planet and their health," Vernelli said.
"Cutting out meat and dairy is the best way to cut our carbon footprint. As an added bonus, two-thirds of participants who stick with a plant-based diet feel health benefits as well. There is simply no downside to signing up for Veganuary," Vernelli added.
Though Veganuary was first born in the United Kingdom, it expanded its efforts to the United States for the first time in 2020 when more than 50,000 Americans pledged to go vegan in January. Veganuary's 2023 campaign has further expanded with the US, Germany, Brazil, Chile, Argentina, India, and the UK as campaign hubs.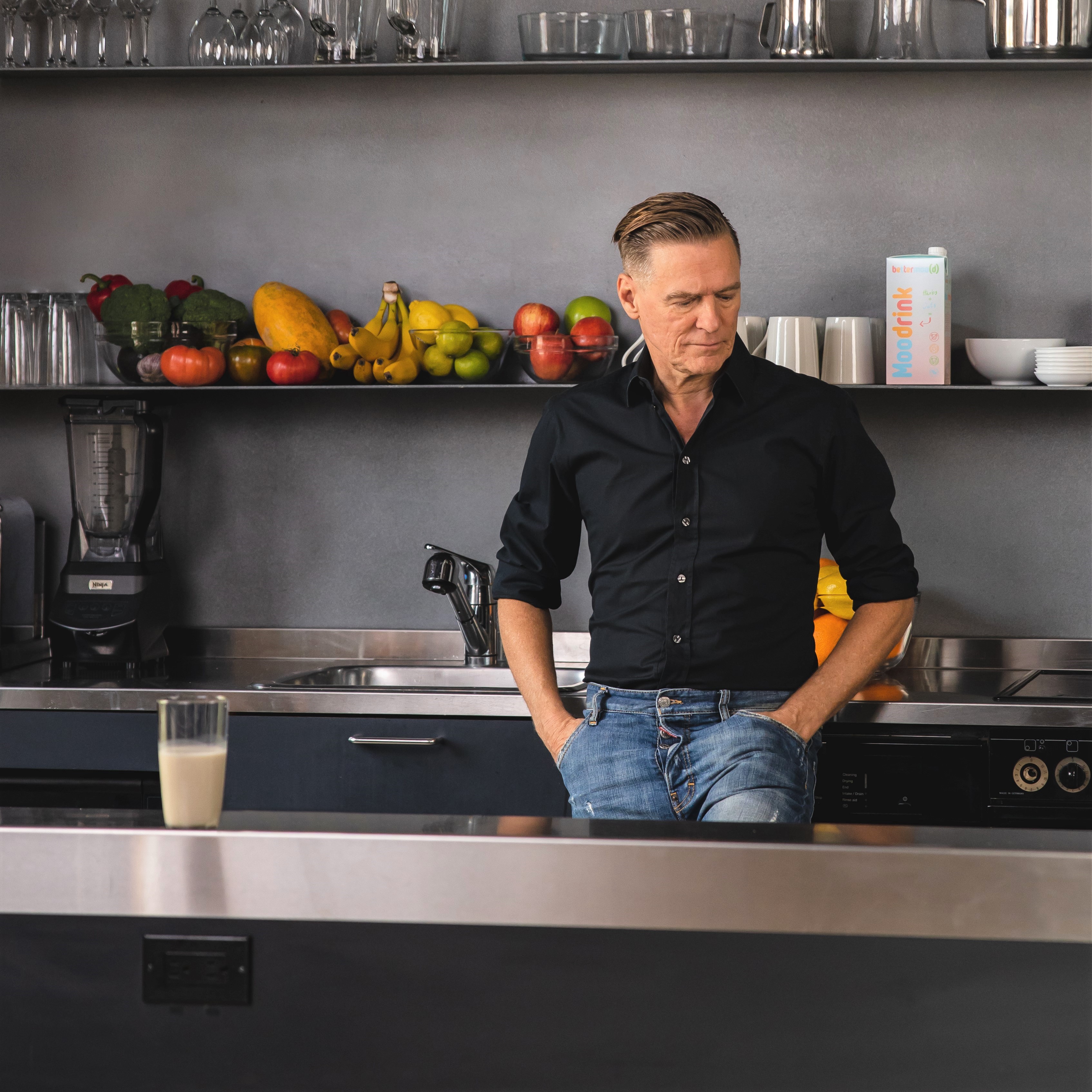 Better Moo(d)
The Veganuary campaign provides people who pledge to go vegan with tools and resources to help with the transition. Resources include a free celebrity e-cookbook, the Official Veganuary Starter Kit as well as daily recipes, nutrition trackers, meal plans, tips on eating out, and ongoing support through a 31-day email series during their pledge month. In previous years, a Celebrity Cookbook included contributions from Venus Williams, Jane Goodall, Bryan Adams, Mayim Bialik, and NYC Mayor Eric Adams.
"No matter what your past habits or family traditions might have been, you always have the power to choose to eat healthier," Adams said in a statement. "You can incorporate foods that tie into your heritage while reinventing comfort food the way it was always intended: as healing for the mind, body, and soul."
More brands support Veganuary
In recent years, major brands, retailers, and restaurants have joined Veganuary by offering promotions, giveaways, and special menu items, while creating specialized marketing campaigns for plant-based products.
In 2021, for example, IKEA's UK branch went all in on Veganuary by promoting its vegan hot dogs and meatballs in an effort to encourage shoppers to go vegan for the month of January and beyond.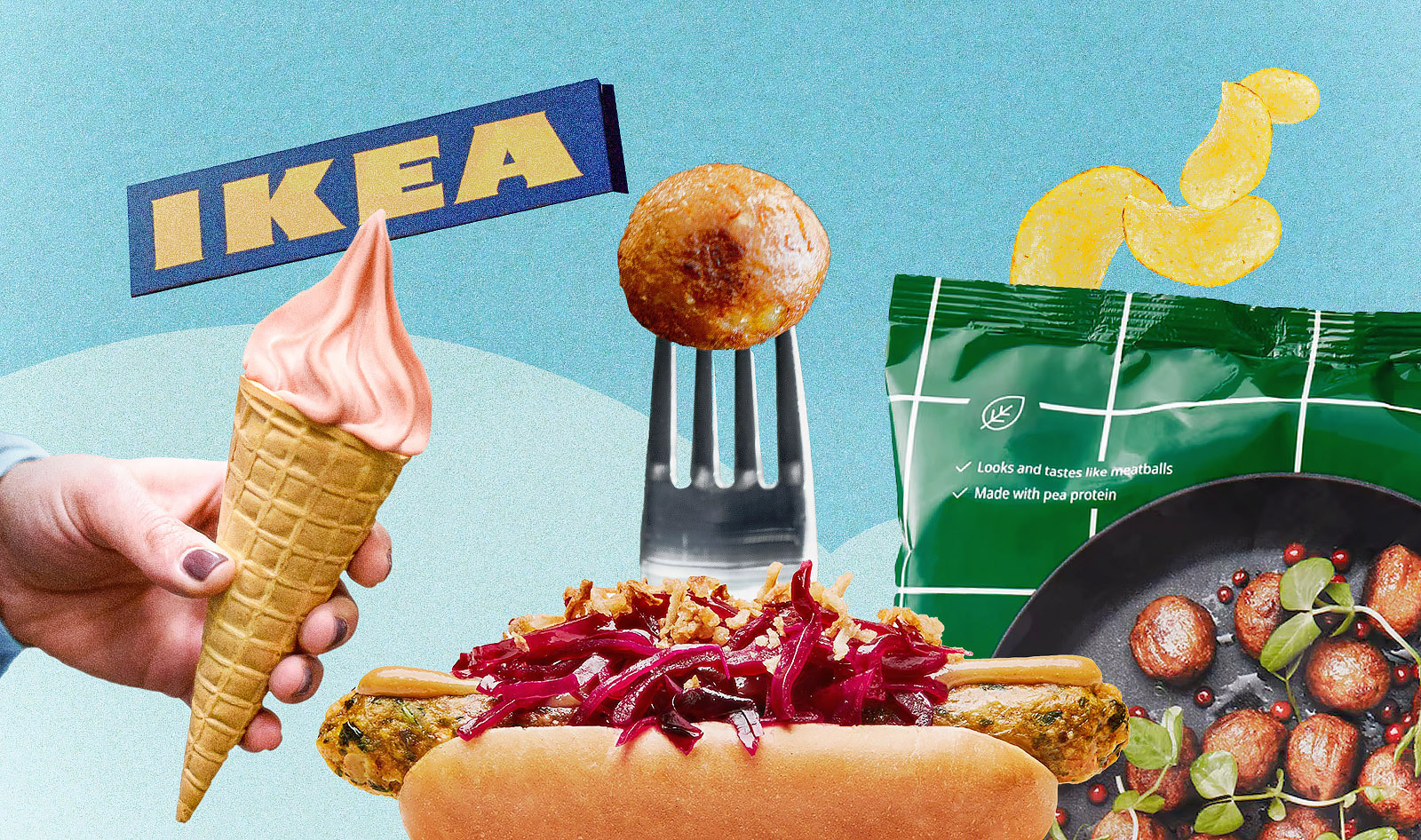 Unsplash
"We want to inspire change and enable the many to make more sustainable choices every day," Ellie Pniok, Commercial Food Leader for IKEA UK & Ireland, said in a statement at the time. "Veganuary is a wonderful opportunity for us to do so, highlighting both the environmental impact of making meat-free switches and the easy and affordable changes you can make to do so."
And for the 2022 challenge, more than 1,500 vegan products and menus launched for Veganuary. This year, more major brands are getting onboard with Veganuary promotions.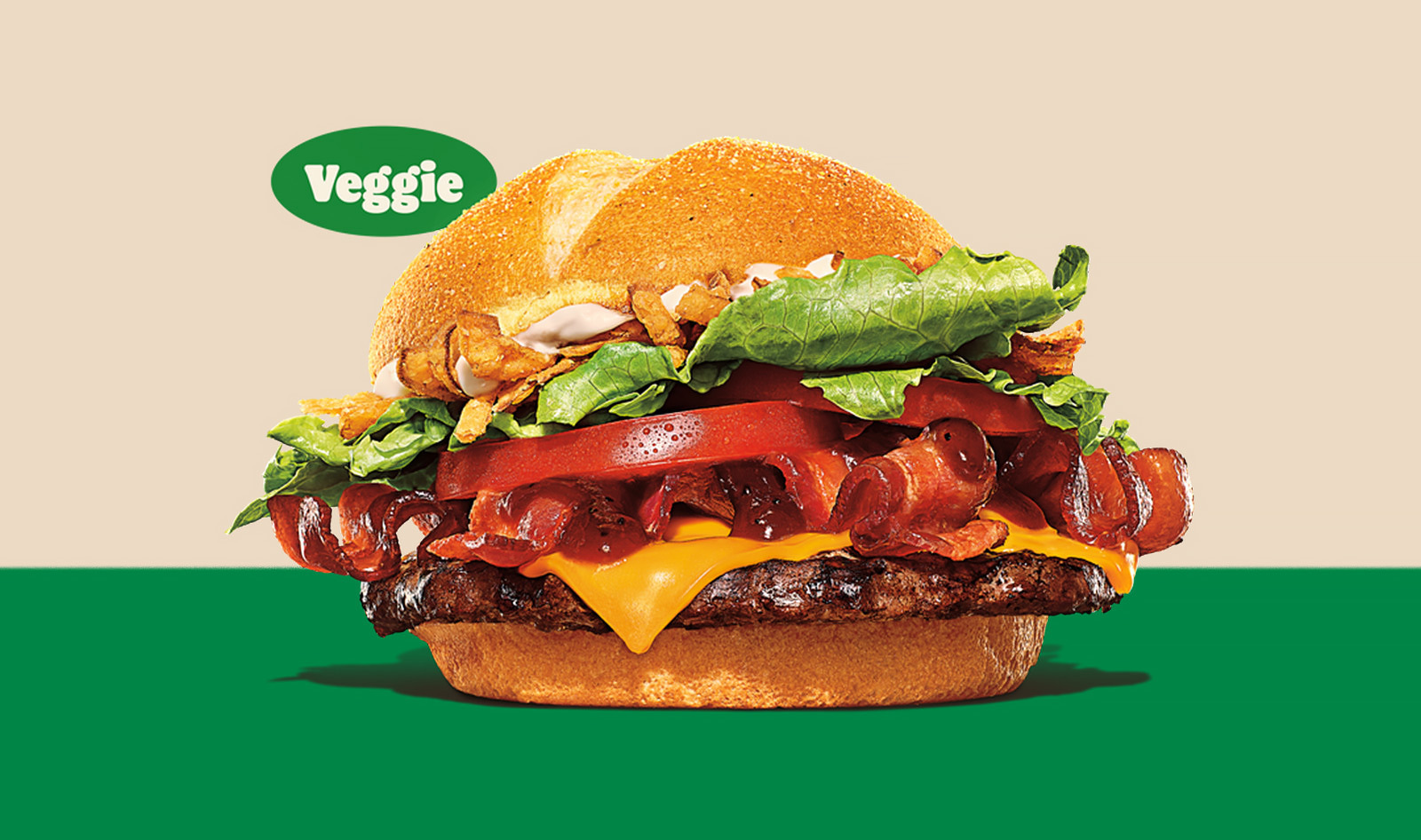 Burger King UK
Over in the UK, vegan bacon will be hitting the menu of 510 locations of Burger King starting January 4. And while it comes just in time for Veganuary, the vegan bacon—made by French company La Vie—will stay on the Burger King menu permanently.
Speaking of France, companies such as Monoprix, Planet Sushi, and Eatic are mobilized to support Veganuary.
And stateside, brands such as Lightlife, Field Roast, Lekka Burger, Maya's Cookies, Atlas Monroe, Unreal Deli, and Sweet Earth are supporting Veganuary with special offers and discounts. Find more here.
For the latest vegan news, read: