According to Vogue, Amal Clooney is a big fan of seaweed. In fact, the human rights lawyer and activist enjoys the ingredient every morning for breakfast. But why? What are the benefits of eating seaweed? And if you want to be just like Clooney, how can you incorporate it into your daily diet? We've got all the details below, plus a few tasty vegan recipe ideas.
What are the health benefits of eating seaweed?
Seaweed is the blanket term for different types of algae that grow in the sea. While there are many different edible varieties of seaweed, nori, kelp, wakame, and dulse are some of the most popular. Seaweed has been consumed across Asia for centuries, and research suggests that eating it in small amounts regularly is beneficial for our health.
While specific nutrients vary depending on the type, seaweed is generally a rich source of iodine, for example, which helps to support the thyroid gland (just don't overdo it, as eating too much may have the opposite effect). Seaweed may help to reduce blood cholesterol, too, which, in turn, may reduce the risk of heart disease. It's also a source of fiber, which may help to promote gut health, and it contains antioxidants, iron, protein, and more essential vitamins and minerals.
But one important note: you should take care to check where the seaweed you buy has come from, notes registered nutritionist Jo Williams for BBC Good Food. "Seaweed can soak up and store minerals in high amounts and as such may accumulate toxic heavy metals like cadmium, mercury, aluminum, and lead," she explains. "If possible, check the source of the seaweed you buy to ensure it is organic and sourced from clean waters."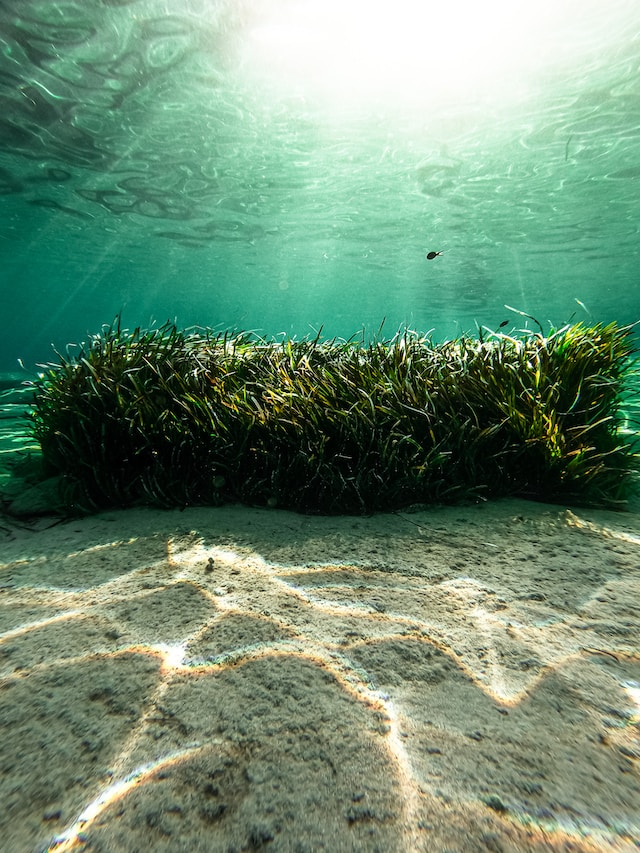 Unsplash
Is seaweed good for the planet?
Seaweed isn't just beneficial for our health, it's also good for the environment, too. Most of the seaweed you'll find on the shelves isn't taken from the wild, but it's cultivated on farms instead. It doesn't need chemicals, like pesticides, to grow, and it doesn't need many resources, like land or water, either. And while it grows, it also helps to absorb carbon dioxide from the water.
"[Seaweed] grows fast—some marine algae can be ready to harvest in as little as six weeks—and absorbs CO2 while it's growing, making it a valuable carbon sink," notes the World Wildlife Fund. "Algae also absorbs other excess nutrients like nitrogen and phosphorus, and creates new habitats for marine life."

Vegan recipes with seaweed
According to reports, Clooney enjoys her seaweed every morning in a type of Korean soup called miyeokguk. Traditionally made with brown seaweed or wakame, the dish also usually features animal protein, like beef or seafood, so it's not vegan. But there are plenty of vegan recipes out there to enjoy seafood with. Here are some of our top picks.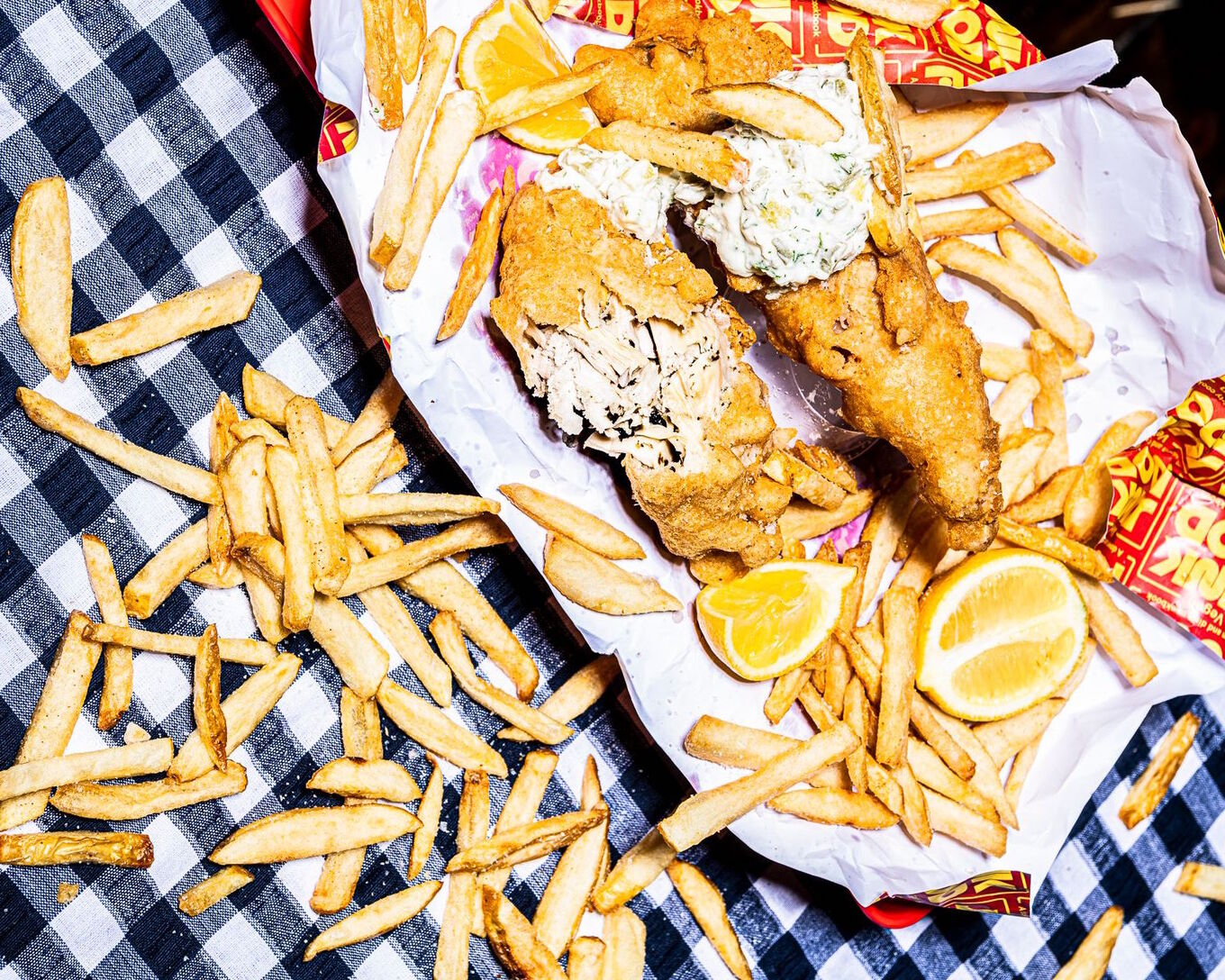 Zacchary Bird
1 Beer-Battered Banana Blossom Fish Filets
This isn't a light dish, so unless you're looking for something hearty and filling, you can skip over this entry. But we recommend you don't because this is a really tasty way to have your British fish and chips and eat them, too. Instead of real fish, it's made with banana blossom, which is battered and served with tartar sauce and French fries, of course.
Get the recipe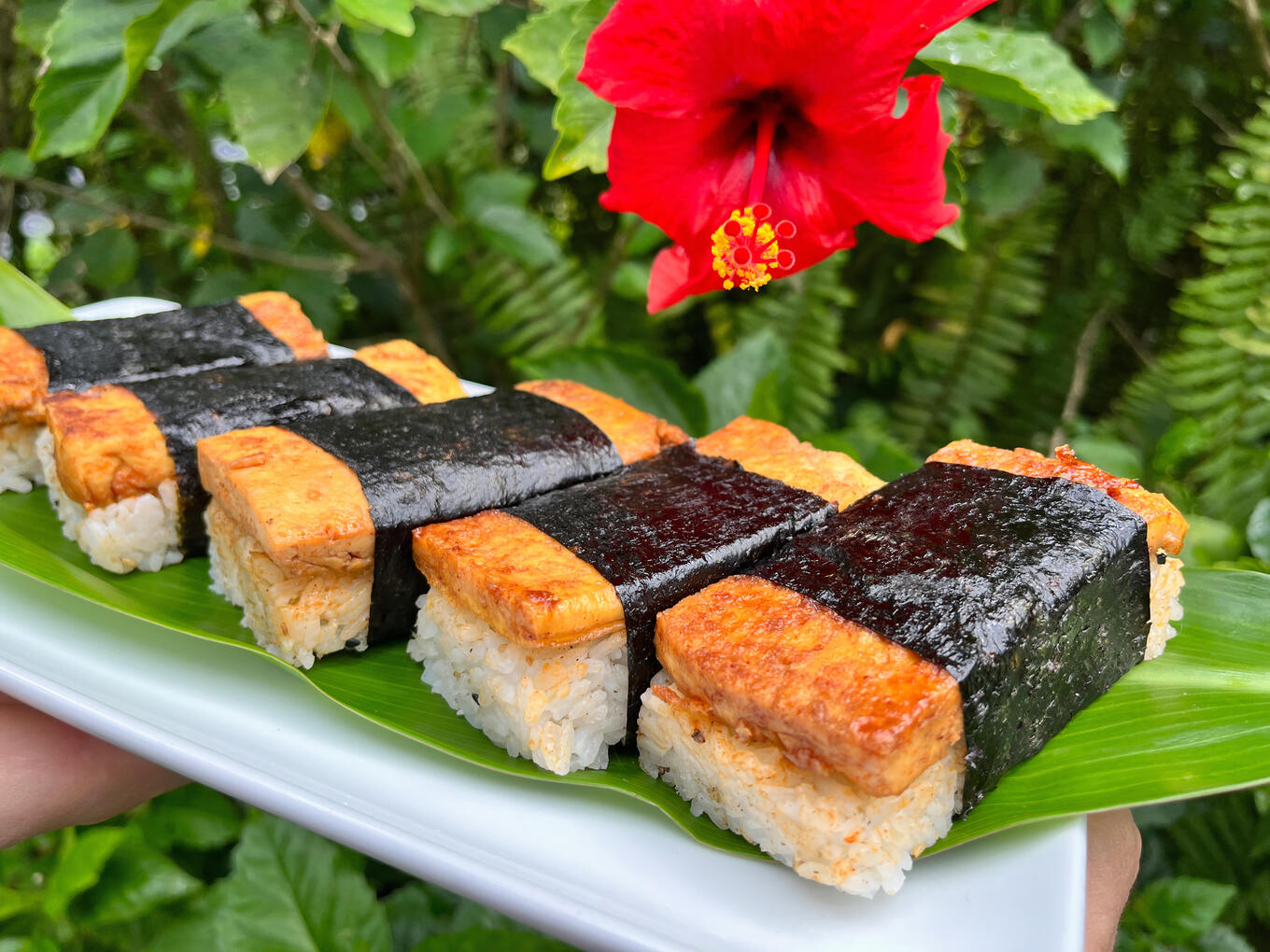 2 Maple-Glazed Tofu Musubi
Musubi usually consists of slices of grilled Spam, which are wrapped together with rice with a sheet of nori seaweed. Spam isn't vegan, but you can make a delicious plant-based version with tofu, just like this recipe demonstrates.
Get the recipe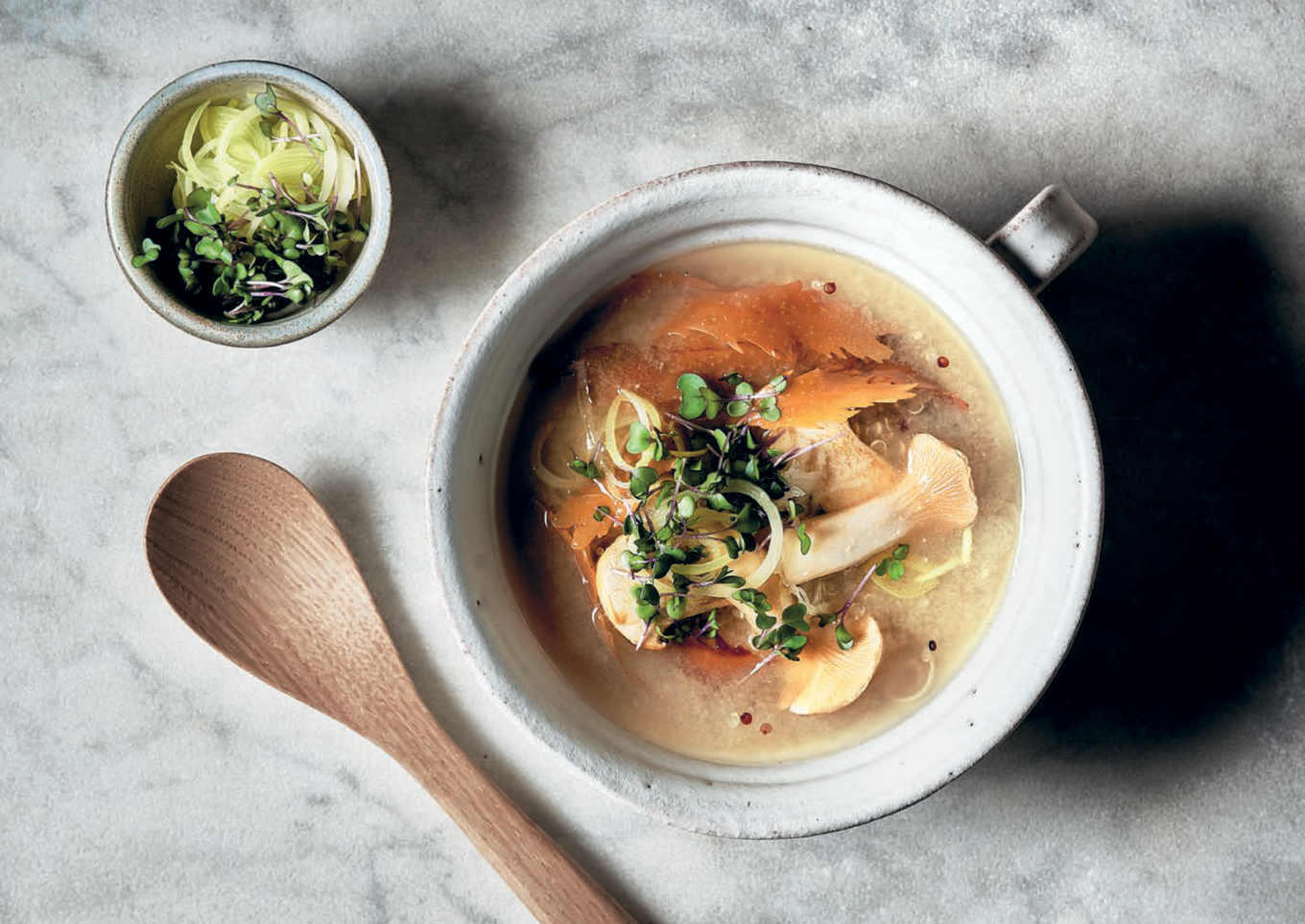 Martin Nordon
3 Miso Soup With King Oyster Mushrooms, Quinoa, and Seaweed
If you are looking for something light and nourishing, this miso soup is a great choice. It's packed with nutrients, it's easy to make, and it's warming and satisfying, too. Bookmark this vegan recipe for a rainy, cold day, when you're in need of a satiating pick-me-up.
Get the recipe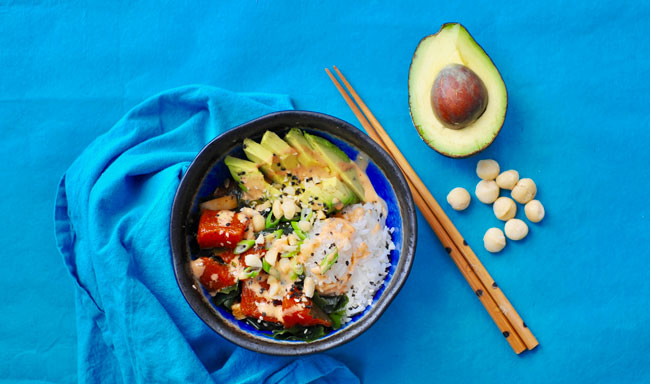 Leinana Two Moons
4 Watermelon Poke With Spicy Sesame Soy Dressing
Hawaiian poke often consists of raw fish, seaweed, onion, and sesame soy dressing, but it's quite easy to swap out the fish part for an alternative. You can opt for tofu, for example, but this watermelon recipe is another great option. It's slightly spicy, and there's no denying it looks the part, too.
Get the recipe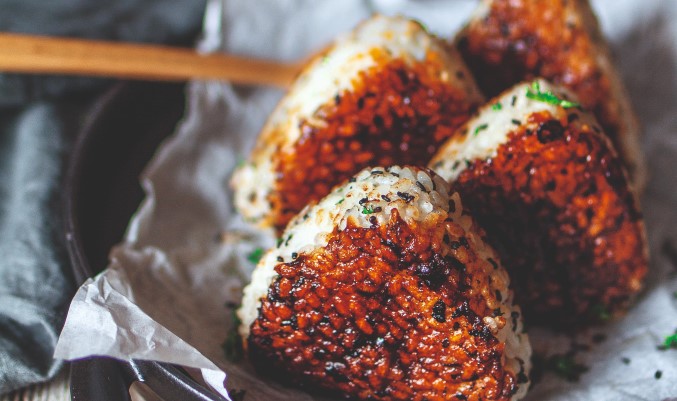 Nadine Horn and Jörg Mayer
5 Grilled Onigiri With Japanese-Style BBQ Glaze
Another option for fans of Japanese-style cuisine, this grilled onigiri recipe is made with a flavorful barbecue sauce, as well as agave nectar, nori seaweed, and sushi rice. It's a great option for cookout season, but if you have a grill pan, you can enjoy it at any time of the year.
Get the recipe
For more on vegan ingredients, read: