Musical artist Lizzo went vegan back in the summer of 2020 and we have been living for the vegan food finds and meals she shares on TikTok ever since. So what does the four-time Grammy Award-winner eat on tour? Turns out, a lot of great vegan food.
Lizzo's "The Special Tour" kicked off in September 2022 in Florida and brought the musical artist across 25 cities in North America, including in Atlanta (where she had a feast of mac and cheese, elote, and sauce fries); a bacon, egg, and cheese bagel sandwich from a vegan deli in Portland, OR; and a chicken and waffle sandwich from Oh My Soul in Charlotte, NC.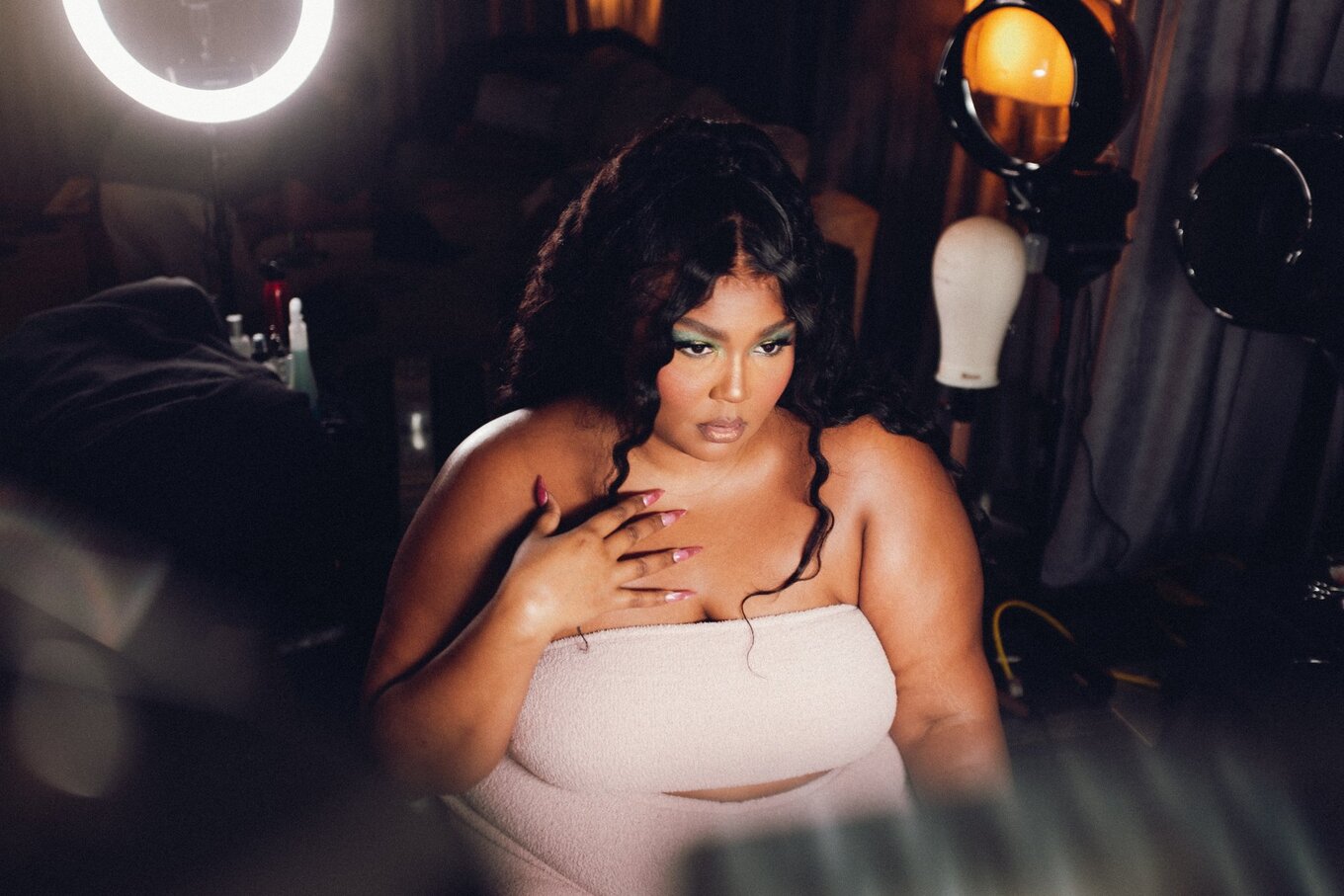 Yitty
She then went off on the European leg of "The Special Tour" and before coming home, shared a meal she thoroughly enjoyed from Gooey in Manchester, United Kingdom. There, she got a tofu sandwich, hash browns, and a side of ketchup. "This is why I love the UK," she said in a TikTok video. "Their hash browns are always crispy, never gloopy, always salty."
After completing this leg of her tour, Lizzo turned to some nourishing comfort foods to help her recover and set a goal to get through all of her groceries before they go bad. What did she turn her groceries into? A variety of home-cooked meals, including the first tofu scramble she made without a recipe featuring vegan seitan bacon, avocado, and beans, along with a big bowl of fruit drizzled with lime and topped with Tajin.
For a quick lunch, Lizzo made a Tofurky sandwich stuffed with mashed-up purple yams "for some sustenance," along with a pickle, chips, and a plum. To use up the purple yams, Lizzo made a hash (which also included cabbage, onion, Tofurky, and seitan bacon) with avocado toast topped with a squeeze of key lime juice with cucumber and, of course, Tajin.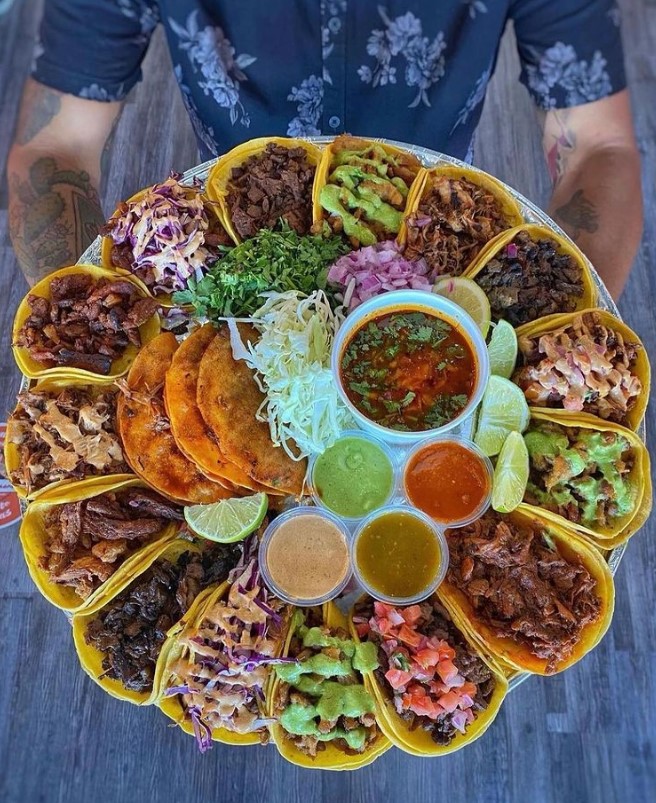 El Cocinero
In April, Lizzo discovered vegan eatery El Cocinero Restaurant in Van Nuys, CA, where she sampled a jackfruit quesadilla (with a rich consommé for dipping), beans, rice, a spread of sauces, and a rice milk horchata.
The meal left her speechless and messy in a good way.
"You know it's good when you're sucking off your fingers," Lizzo said. "This is the best vegan Mexican food I have ever had. Ever."
She also used the leftovers from this meal to make breakfast tacos spruced up with Just Egg and Violife cheddar.
Around Easter, Lizzo used a vegan bun bread sent to her by Golden Krust to make Jamaican Bun and Cheese sandwiches. Later in April, Lizzo dumped Fritos in a bowl, topped them with chili, green salsa (which some call a "Frito Pie"), and washed down this meal with a strawberry lemonade.
Before heading back out on tour, Lizzo sat down with a friend to try nattō—a fermented soybean dish common to Japan—topped with soy sauce and mustard.
Lizzo's vegan food faves during "The Special 2Our"
The second half of her "The Special Tour" (officially called "The Special 2our") kicked off in Knoxville, TN on April 21 where she invited a group of drag queens to perform with her and delivered a message of solidarity with the LGBTQ+ community.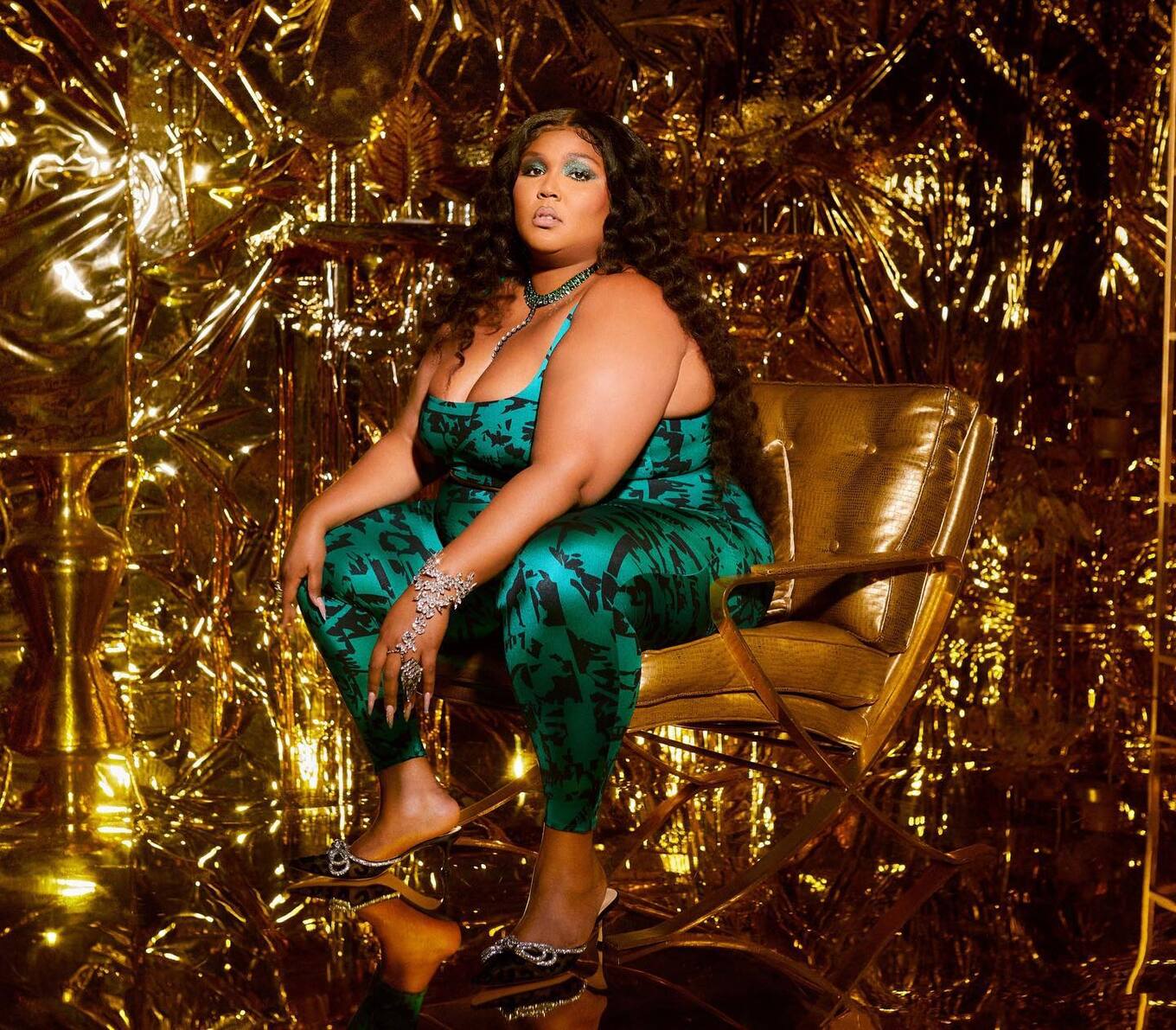 Yitty
Her first food share was a Carolina Peanut Soup from an undisclosed restaurant during her St. Louis show, which she said was good but could use a little spice. She celebrated her birthday with a giant vegan cake airbrushed with her photo on April 27—during a rare break from performing nearly every day for months since September 2022.
The North American leg of Lizzo's tour is headed to a few more cities before taking off to Europe in late June. What might Lizzo find along the way? In Chicago (May 17), she can stop into the super popular Penelope's Vegan Taqueria, which just opened its second location in the city's Andersonville neighborhood.
In Omaha (May 19), the original location of pioneering vegan restaurant Modern Love is still holding it down in the beef-centric city. And in San Diego (May 25), Lizzo will find 15 top vegan businesses to choose from, including Black-owned shop Maya's Cookies.
Maya's Cookies
Lizzo's first stop outside of the United States on this leg of the tour is the Glastonbury festival in the United Kingdom, where she will be spoiled for choice by the plethora of plant-based options in Bristol a few miles north.
She will continue through to Australia in July where—we hope you're reading this, Lizzo—the world's only vegan version of Kraft boxed mac and cheese lives.
And "The Special 2Our" will conclude with a final show on July 30 in Japan, a country that increased its number of vegan restaurants from 400 in 2018 to 1,000 in 2020.
Unfortunately, Lizzo canceled her stop in Montreal last week due to illness—only the second time the musical artist has ever canceled a show.
For the latest vegan news, read: