United Kingdom-based startup Clean Food Group has completed a £1.65 million (US$2 million) seed funding round that will bring the company one step closer to producing a viable yeast-based alternative to palm oil. The cultured (or lab-grown) alternative has the potential to reduce the detrimental environmental impact of palm-based ingredients that includes massive global deforestation and the resulting destruction of wildlife habitats for endangered species such as the orangutan, pygmy elephant, and Sumatran rhino.
The investment in Clean Food Group was led by Agronomics—which has also backed companies such as VitroLabs, a cultured leather startup that aims to take animals out of the leather-making process—holding a 35 percent interest in the company along with SEED Innovations Limited, a global food and beverage company, as well as venture capital investors. In addition, billionaire Jim Mellon has joined the board of Clean Food Group following the investment by Agronomics.
"With this funding round now successfully completed, we are not only well capitalized to complete the next stage of our corporate development, but are also well placed to take the next step on the path to bringing our palm oil alternative—an ingredient with the potential to solve substantial environmental, food security, health, and working environment challenges within the incumbent palm oil supply chain—to market," Alex Neves, co-founder and CEO of Clean Food Group, said in a statement.
Why is palm oil so harmful?
Palm oil—an industry that is estimated to be worth $65 billion—is used in a number of everyday products such as food, clothes, shampoo, cosmetics, and fuel and is associated with deforestation of rainforests from Costa Rica to Indonesia to make way for palm tree plantations, releasing carbon dioxide into the atmosphere and destroying habitats for people and endangered wild animals along the way.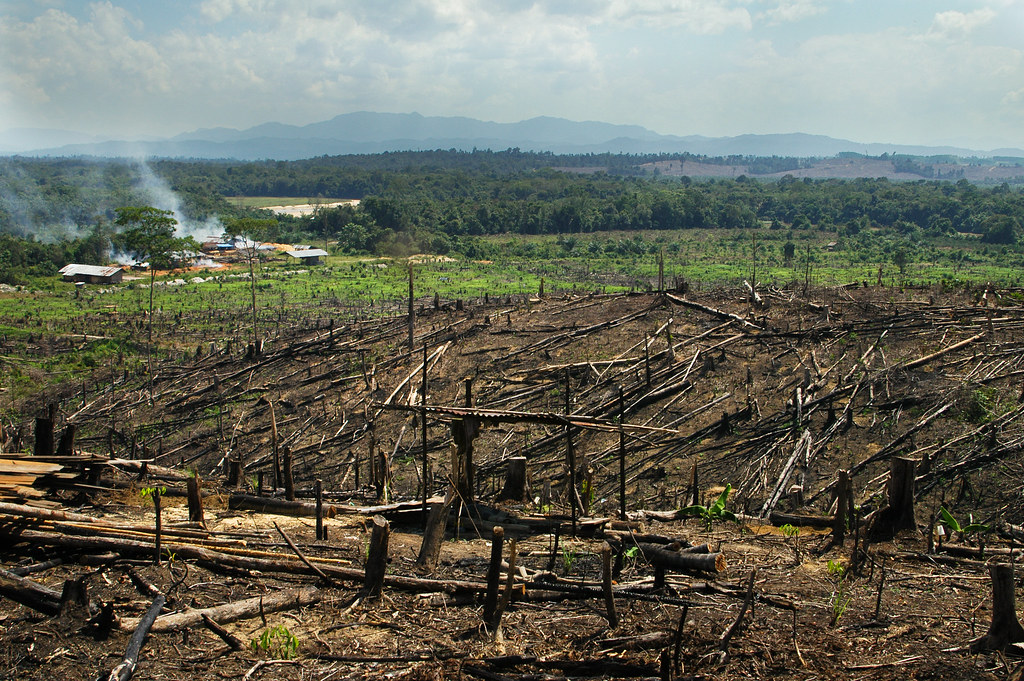 Peter Prokosch
This deforestation leaves the orangutan and thousands of other species without a home. Consequently, their ability to survive is greatly affected: The orangutans are isolated within small enclaves of the rainforests, unable to forage for food, and too close to humans. Additionally, the forest is often burnt after having been cleared which can start uncontrollable forest fires and destroy even more of the forest. For orangutans alone, it is estimated that between 1,000 to 5,000 are killed every year in palm oil concessions.
A sustainable palm oil alternative
Clean Food Group was founded in 2021 by Neves and Ed McDermott with the mission to solve the environmental crisis caused by the production of palm oil. The startup makes its yeast-based alternative using fermentation, a process that is similar to that of beer making. It ferments a proprietary natural yeast that contains oils, proteins, and other ingredients using food stocks that would otherwise go to waste in a sustainable and circular process. The startup then separates the ingredients and sells them for use in food and cosmetic products.
Taking on the palm oil industry is no small feat. Currently, palm-based ingredients are used in nearly 50 percent of packaged products globally. To provide an alternative for such a massive market, Clean Food Group is relying on a combination of cutting-edge tech, strategic partnerships, and impact investment. Earlier this year, the startup acquired relevant intellectual property from the University of Bath, where the technology has been developed over the last eight years by Professor Chris Chuck and his team. Prior to the acquisition, more than $5 million was spent to develop the technology to the stage where it is ready for scale-up and commercialization.
Now with the intellectual property rights to the technology, the startup has initiated a two-year collaboration agreement with the University of Bath. Additionally, Chuck, the lead developer of the product, has joined the team as a technical advisor and leads a team of scientists at a dedicated Clean Food Group laboratory and pilot plant at the University of Bath.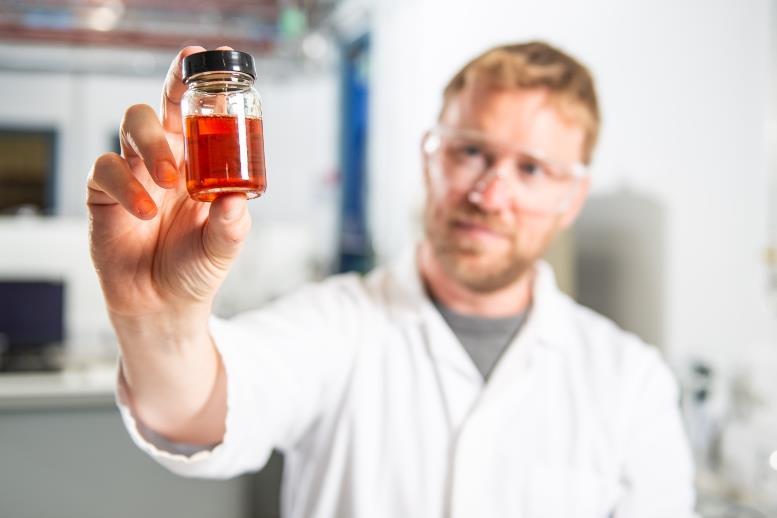 Laurie Lapworth / University of Bath
"Our dependence on palm oil comes at a great environmental cost," Chuck said in a statement. "We've worked over many years to create robust palm oil alternatives that give us a real chance to cut the impact of a range of products that until now have only been possible to produce with palm oil and the deforestation, pollution, and emissions that come with it."
Clean Food Group is not the first company to attempt to provide a sustainable solution to palm oil. In 2019, startup C16 Biosciences developed a lab-grown alternative to palm oil also using yeast, which grows in tap water and feeds off a feedstock or carbon source to multiply. Given the wide use of palm oil in products, the company is concentrating its efforts to replace the use of palm oil in a small portion of the market, starting with the skincare and cosmetics industries.
"Fermentation is a well-proven commercial process that has been used for centuries to convert raw materials into consumable commercial products consumed by billions of people every day," C16's website says. "We believe that brewing palm oil like beer is the best and most likely path to developing a truly sustainable palm oil alternative."
For the latest vegan news, read:
Nestle Launches New Vegan Beef Made For NoMoo
Kourtney Kardashian and Travis Barker Reveal Their Favorite Vegan Dishes
Plant-Based Meat Is Healthier and More Sustainable Than Animal Meat