Billionaire investor, businessman, and author Jim Mellon recently stated that he believes half of the world's meat will be replaced with plant-based or cultured meat (where meat is grown in a lab from a small amount of animal cells) in the next 10 years. This prediction is the only way the human race will be able to mitigate future pandemics such as COVID-19, Mellon says.
"At the time of [the COVID-19] pandemic, when the virus has come out of agriculture malpractice in the Far East, we need to do something about our food supply. We need to make it cleaner; we need to make it less environmentally damaging; and we need to remove antibiotics and hormones from the food supply," Mellon said. "This is a matter of urgency. At the same time as the pandemic has hit us, demand for animal protein is going through the roof, particularly in countries like China and India. And the world just can't sustain the level of intensive farming of animals that is currently underway."
Mellon believes that cultured meat is the answer to the negative impacts of animal agriculture, which is responsible for a large amount of greenhouse gas emissions causing global warming; the polluting of water systems; the felling of forests for inefficient land use; as well as the transmission of lethal zoonotic diseases which result in global pandemics, affecting the lives of millions. The animal cruelty at the heart of traditional meat farming must also end now, Mellon says.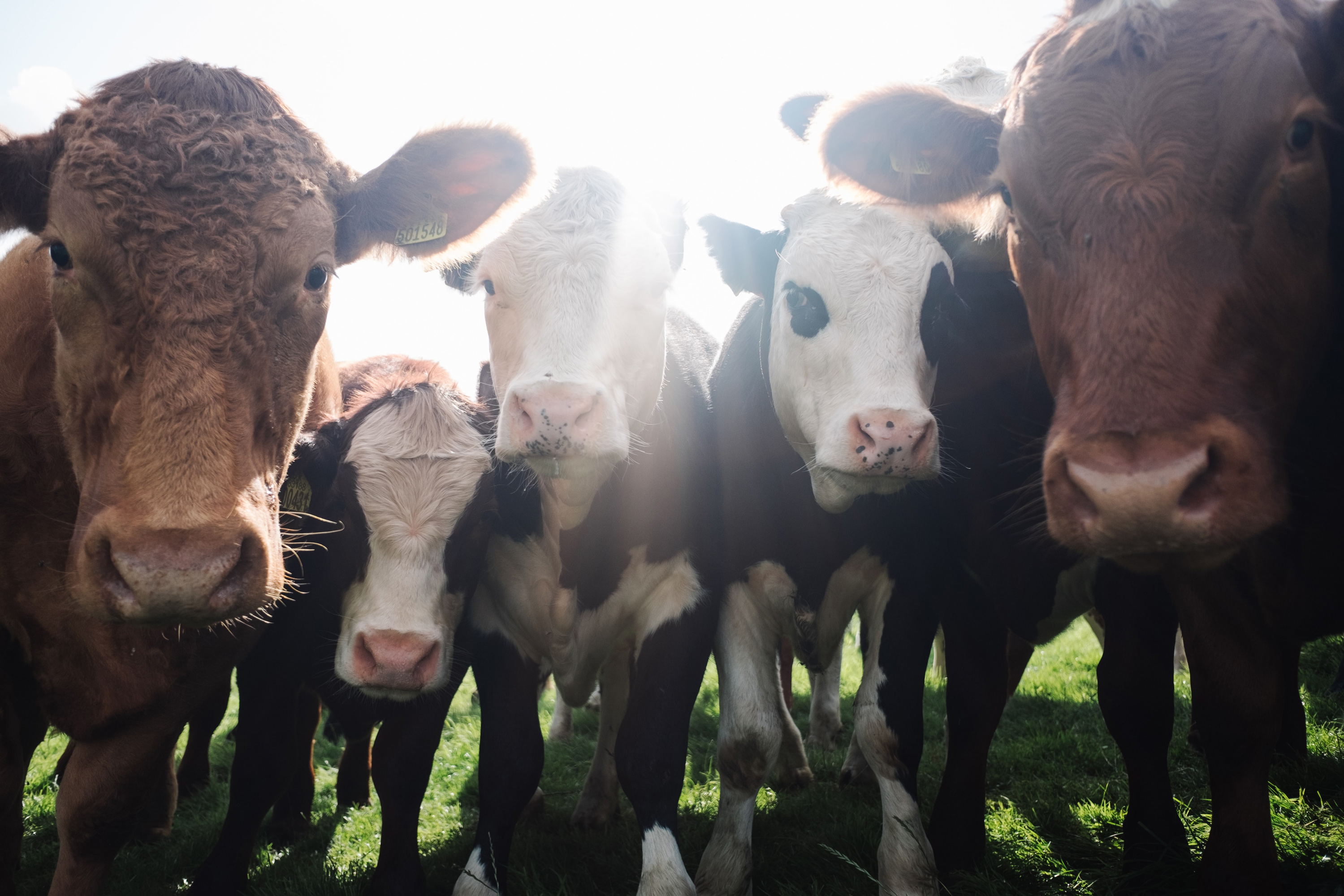 Replacing meat and dairy farming with new technologies
Mellon says it's an exciting time to invest in alternatives to animal meat, and he predicts that cultured meat (also known as cell-based, cultivated, or lab-grown meat) will be priced equal to or less than conventional animal meat within five years. Mellon also says that dairy farming will disappear entirely because "it's an industry that's in terminal decline."
Mellon's understanding of the cultured meat space was shaped in part by his conversations with many of the sector's early leaders, whom he talked to for his new book, Moo's Law: An Investor's Guide to the New Agrarian Revolution. The book helps readers understand the investment landscape in cultured meat, and how it will radically transform world agriculture within the next couple of decades. The book also explains our inability to feed the world's ever-growing population, giving us no choice but to grow meat in labs or derive our proteins from plant-based sources. "Once price parity with conventional meats is reached, there will be no turning back—this is Moo's Law," Mellon said.
The first lab-grown burger
Ever since Mark Post—who founded pioneering cultured meat company Mosa Meat—presented the first lab-grown burger in 2013, a number of companies have sprung up to help revolutionize the food industry with this new method of food production. As of 2020, more than $300 million has been invested in this sector, and major food companies such as Nestlé have been moving in to capitalize on the emerging market.
From lab-grown sushi to cultured chicken, the current goal of these companies is to scale efficient production to drive down costs for consumers and make cultured meat the most financially sensible option. Another hurdle in bringing lab-grown meat to market has been obtaining regulatory approval. Last year, Singapore granted regulatory approval of GOOD Meat chicken—made by California-based startup Eat Just—becoming the first country in the world to authorize the sale of lab-grown meat.
Shortly thereafter, avant-garde restaurant 1880 added the chicken to its menu, becoming the first eatery in the world to sell cultured meat. GOOD Meat has since partnered with delivery platform Foodpanda to make meals such as Katsu Chicken Curry, Chicken & Rice, and Chicken Caesar Salad made with its cell-based chicken available for delivery in Singapore.
While Singapore is currently the only country where cultured meat can be sold, in the United States, aquaculture startup Wildtype recently announced that it is planning to open a first-of-its-kind cell-based sushi restaurant in San Francisco. Currently, the US Food and Drug Administration is moving through a pre-market consultation process for regulatory approval for selling and serving lab-grown fish and other animals.


For more about alternatives to meat and dairy, read:
What Is Beyond Meat? A Plant-Based Meat-Lover's Guide (Plus 5 Recipes)
This New Dairy-Free Ice Cream Is Made From an Unlikely Legume
The VegNews Guide to Dairy-Free Cream Cheese