Scotland's capital city Edinburgh is taking a major step in its fight to mitigate the climate crisis by endorsing the Plant Based Treaty (PBT). This doctrine was created to help governments shift their municipalities away from animal agriculture, a key driver of the climate crisis.
"Edinburgh has lived up to its reputation as a global climate leader by acknowledging the critical need to reduce greenhouse gas emissions from the food system to achieve our climate targets," Nicola Harris, PBT Communications Director, said in a statement. "Promoting plant-based food across Edinburgh will help residents make informed choices that are better for the planet, personal health, and animal protection."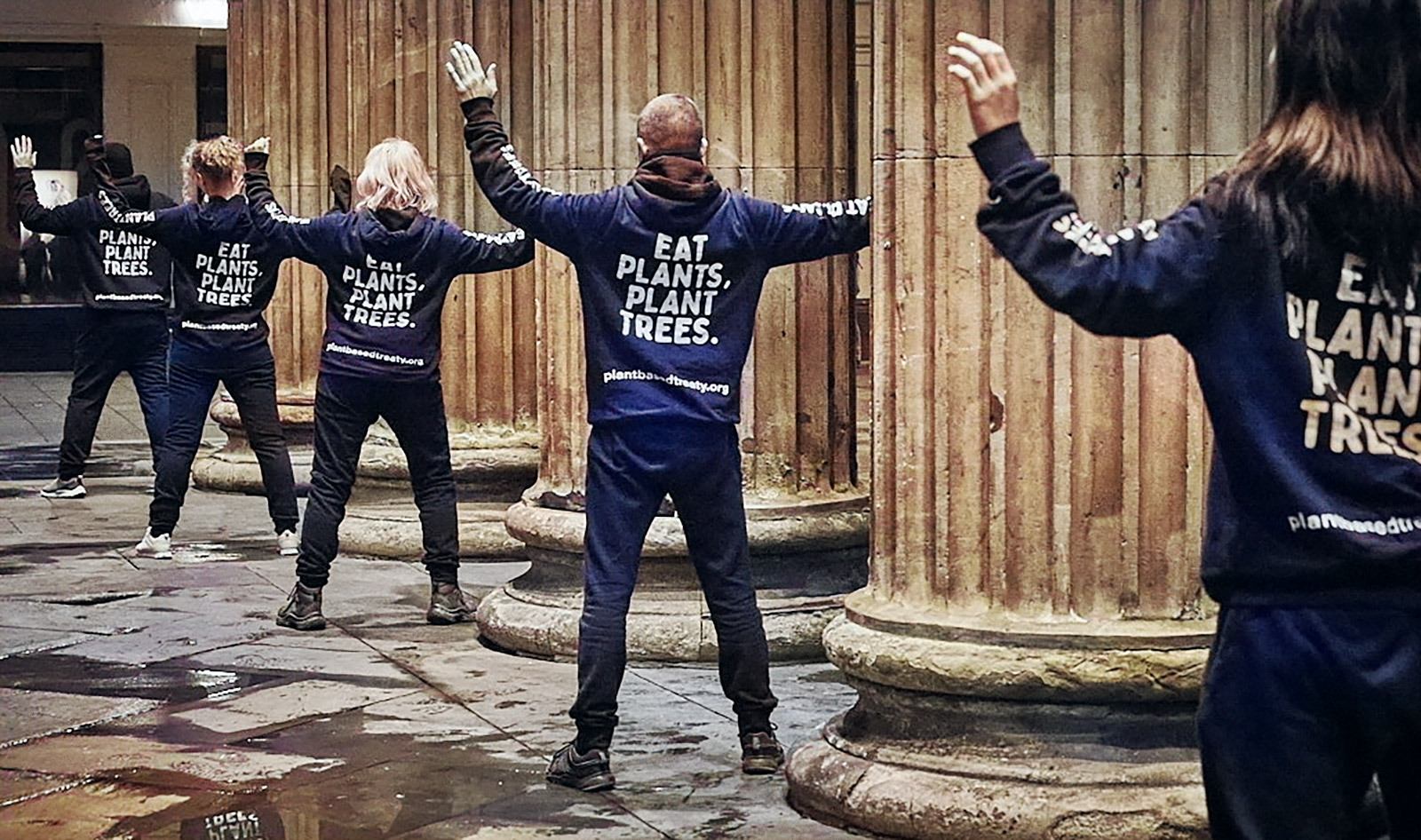 Plant Based Treaty
The PBT was first introduced to Edinburgh City Council in March 2022 by Green Councilor Steve Burgess, prompting the councilors to compile an impact assessment of the city's endorsement of the PBT. This report was presented to the city council last week and revealed that food accounts for 23 percent of Edinburgh's consumption-based footprint and nearly half (12 percent) can be attributed to meat consumption.
More generally, the report acknowledged that according to the best available science, a reduction in meat and dairy consumption is necessary to lower greenhouse gas emissions.
"Edinburgh council itself now also has a fantastic opportunity to encourage far more plant-based eating and I look forward to the forthcoming council report on how we can do that," Burgess said in a statement. "By declaring our endorsement, we are acknowledging that food systems are a main driver of the climate emergency and that a shift towards plant-based diets can go a huge way in reducing greenhouse gas emissions."
"Plant-rich diets are also a 'win-win-win' for society: they have a lower environmental impact, significant health benefits, and reduce animal welfare impacts," he said.
Edinburgh is the first European capital city to sign the PBT, a move that climate advocates hope puts pressure on other major cities and countries to follow.
Putting the Plant Based Treaty into practice
Launched in August 2021, the PBT is modeled around the Fossil Fuel Non-Proliferation Treaty (FFT) and is based on three main tenets: Relinquish (freeze expansion of animal agriculture to halt environmental destruction); Redirect (shift toward a plant-based food system); and Restore (rewild natural habitats to restore balance).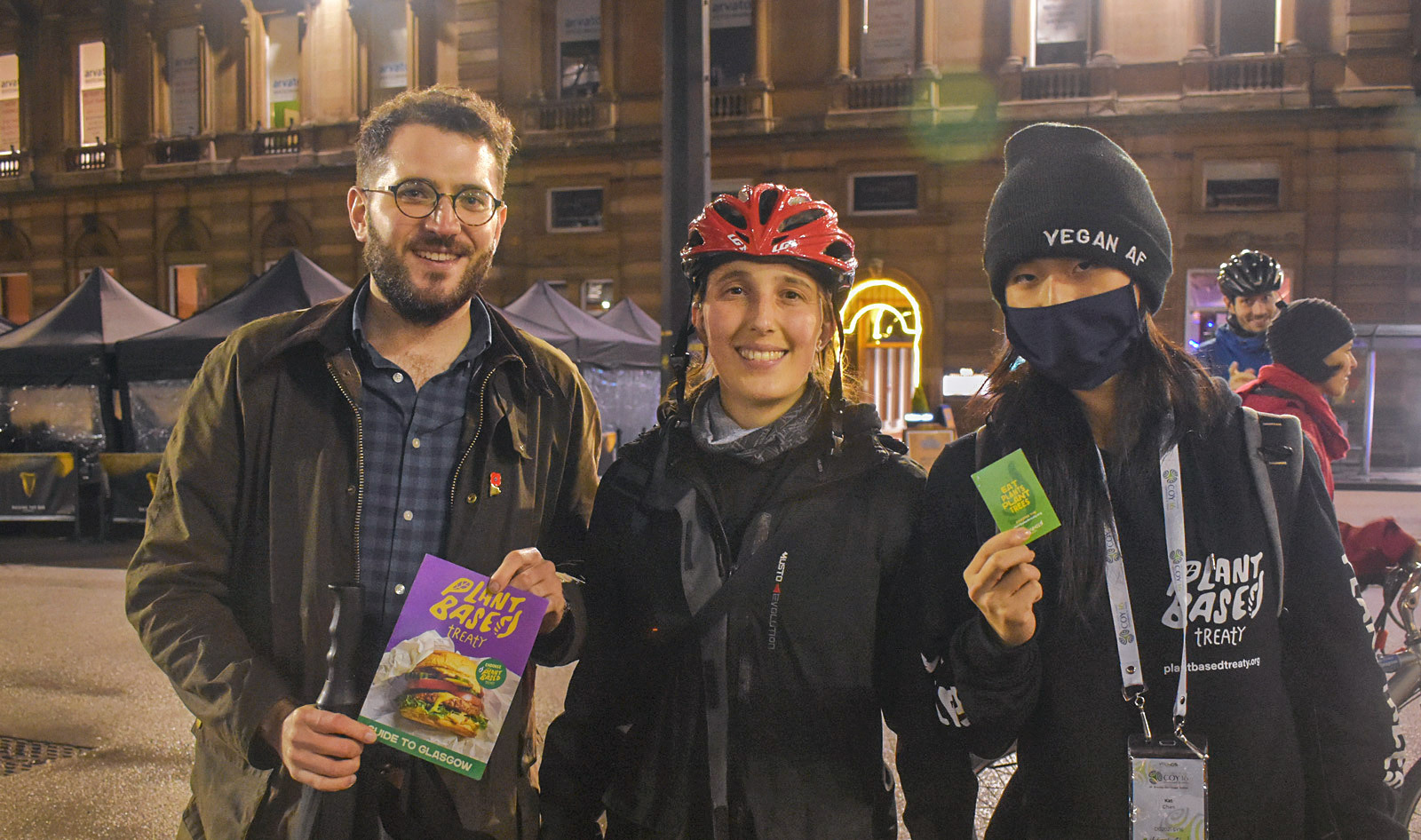 Paul Sweeney
Endorsing the PBT is not legally binding but it does acknowledge that animal agriculture is a main driver of the climate crisis and can help with the implementation of policies that focus on reducing food-related emissions in government-run institutions.
Edinburgh's PBT endorsement passed by a vote of 12 to 5 with support across parties, including Greens, Labour, and Scottish National Party. The endorsement also came with an addendum that requests the Council Leader to contact other political leaders to encourage the Scottish Government to follow suit.
The Scottish capital declared a climate emergency in 2019 and signed the FFT in 2021. Its endorsement of the PBT is a continuation of the city's desire to implement policies that mitigate the climate crisis.
"To sign the treaty is to show that we take our climate commitments seriously, and recognize the science behind the climate emergency—that is, to know that food systems are key drivers of emissions, and that plant-based foods must figure as part of the solution to tackling climate change," Ben Parker, City of Edinburgh Council Member, said in a statement.
"When it comes to the climate emergency, we must leave no stone unturned," Parker said. "We need to see a radical and wholescale shift in our approach to all manner of policies, actions and activities—crucially, this must include food systems, and that's why I'm so pleased to see the Council sign the treaty today."
Edinburgh's action plan and timescale for implementation of changes related to its PBT endorsement will be presented to the committee within three city council cycles.
The Plant Based Treaty gains momentum
In July 2022, Haywards Heath in West Essex, England became the first city to sign the PBT. Since then, more than 240 councilors from nearly 60 towns and cities in the UK have individually endorsed.
Edinburgh's endorsement of the PBT follows a similar commitment made in October by Los Angeles, the biggest city to sign the doctrine to date. Globally, PBT is now backed by 20 municipal governments around the world.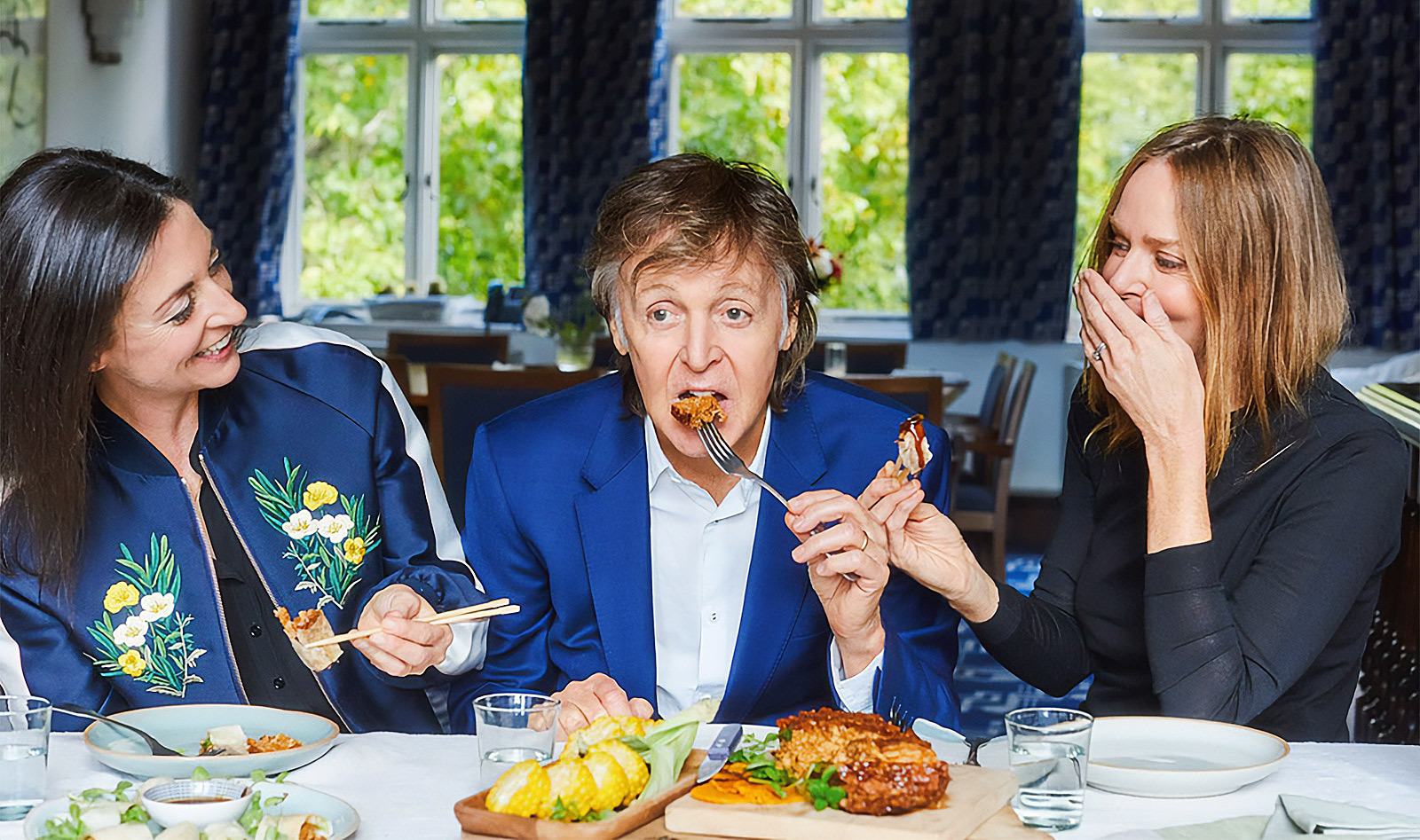 Paul McCartney
The treaty has also found support from celebrities such as actor Paul Wesley; famous family Mary, Stella, and Paul McCartney; and others.
"Everyone can join the movement by asking their local councilors to support the PBT and put forward a motion for their town, city or county to endorse," Harris said. "By developing plant-based food strategies to address consumption-based greenhouse gas emissions we can make great inroads in delivering the emissions cuts needed this decade to avoid catastrophic climate breakdown."