How does legendary actress Jennifer Coolidge fuel up for a memorable night at the Golden Globes? With a vegan coffee drink, of course.
During this week's 80th Golden Globes, Coolidge was a presenter and also hit the stage a second time to accept her first Golden Globe award for Best Supporting Actress for her role as Tanya McQuoid in the HBO series The White Lotus.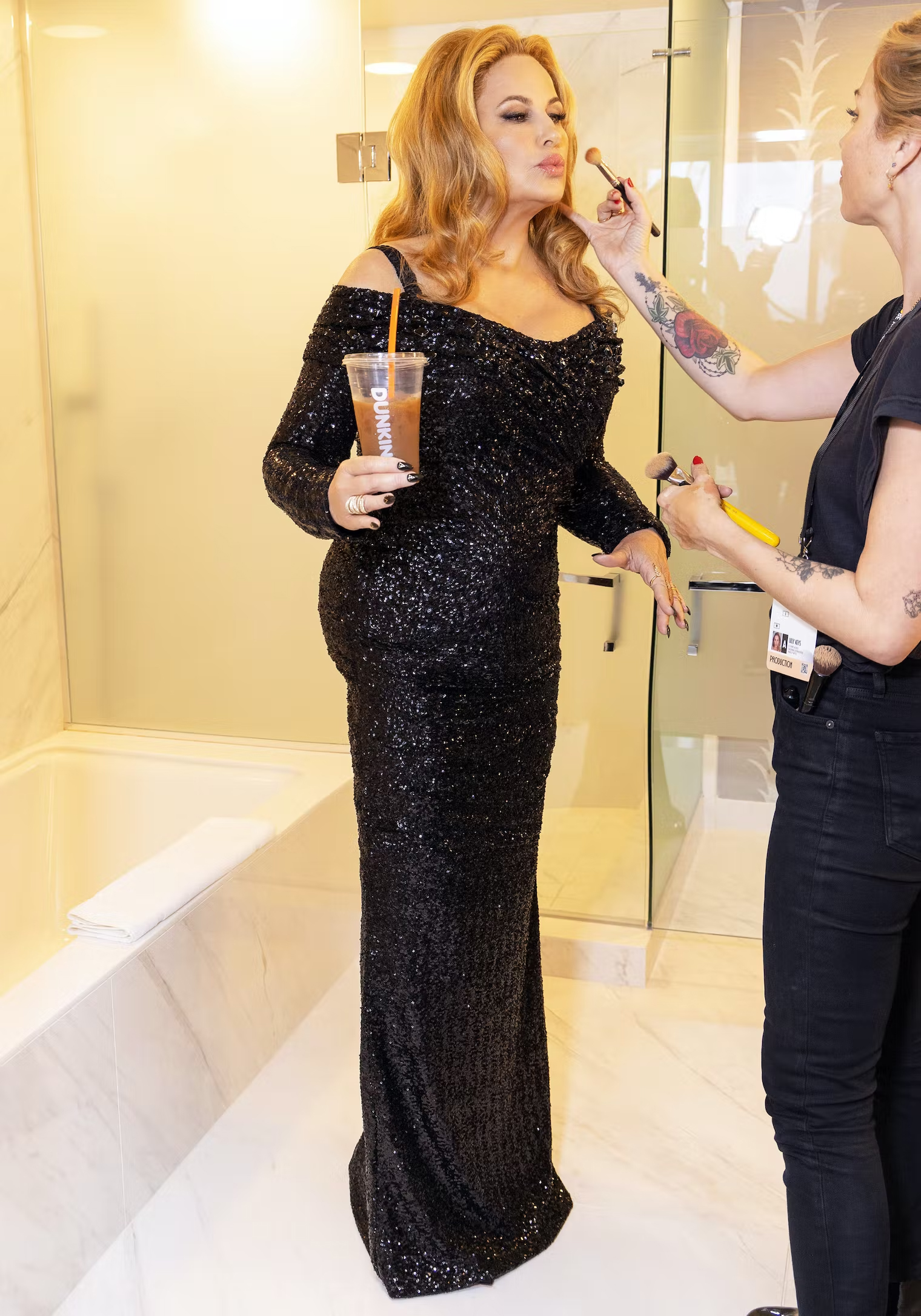 Dunkin'
Prior to taking the stage at this year's award ceremony, Coolidge shared snaps of herself on her Instagram Stories sipping a coffee beverage from Dunkin' with the caption, "Running on Dunkin' tonight for the Golden Globes."
After the show, a rep for Coolidge revealed to Elite Daily that the star was sipping on a classic iced coffee made with almond milk. The rep also shared that Coolidge is a fan of the vegan food options at Dunkin'.
Vegan food at Dunkin'?
So what are some vegan food options Coolidge can order at Dunkin'? If she's visiting a location in the United States, Coolidge is mostly limited to avocado spread atop sourdough bread, English muffins, hash browns, and bagels (plain, everything, cinnamon raisin, and sesame are vegan).
These limited options were not always the case as Dunkin' previously experimented with much heartier plant-based fare, including a sandwich made with Beyond Meat's vegan breakfast sausage patties. However, in 2021 the chain discontinued the sandwich—which needed heavy modification to be made without animal products—at most of its locations.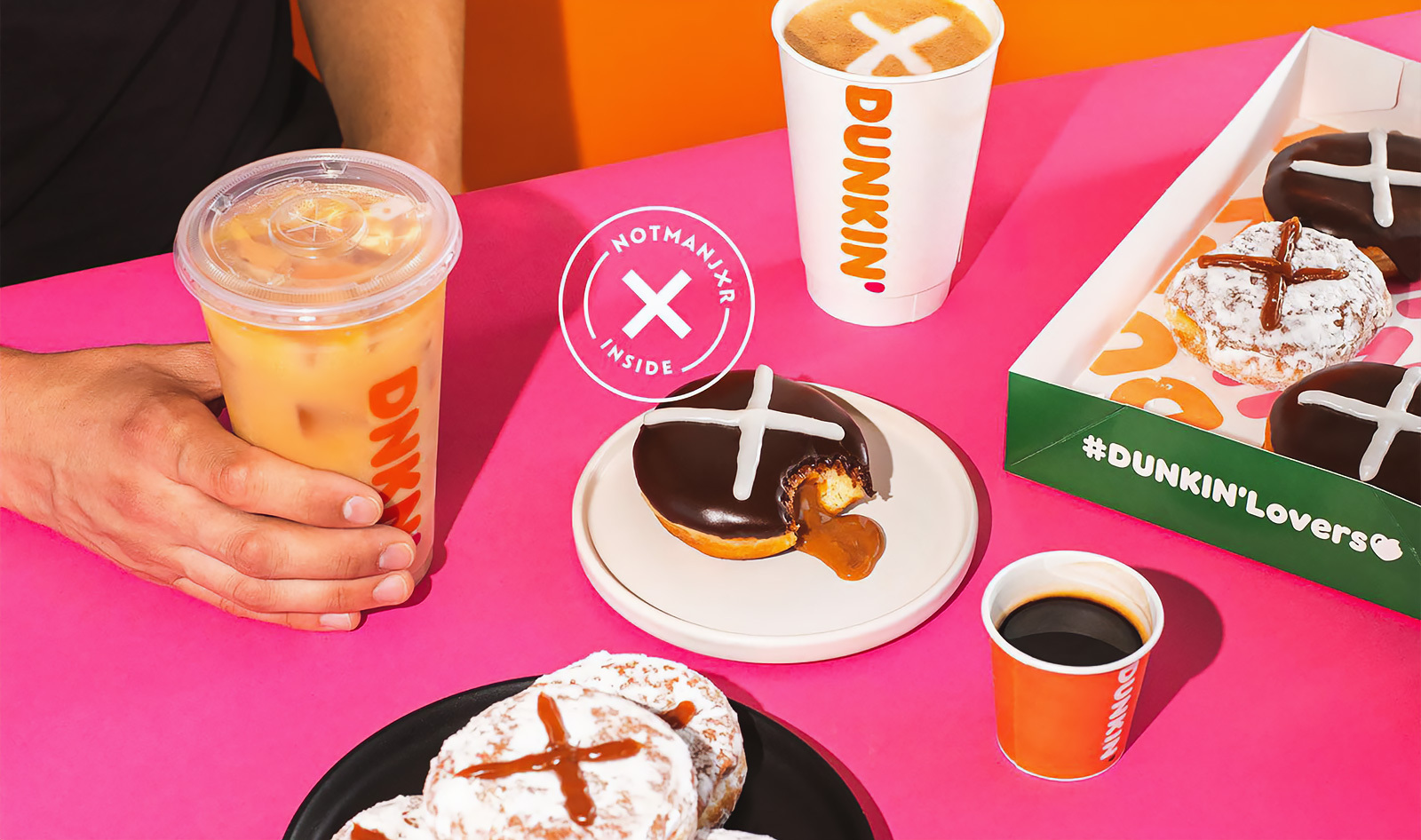 Dunkin' Chile
Outside of the US, Coolidge would find a wealth of vegan options, notably in Belgium where Dunkin' launched 41 vegan doughnut flavors in 2021. Dunkin' locations in Chile are also a vegan doughnut destination. That's because late last year, local company NotCo worked with the chain to infuse its existing vegan doughnuts with NotManjxr—a dairy-free take on dulce de leche.
Back in the states, Dunkin' is currently running a promotion where customers can get a classic doughnut for just $1 with the purchase of a medium or large coffee. Unfortunately, unlike its international locations, Dunkin's US shops do not offer vegan doughnut options.
Jennifer Coolidge praises Mike White at Golden Globes
In accepting her first Golden Globe, Coolidge delivered a memorable speech filled with her typical relatable humor and a smattering of expletives. At the center of her speech was praise for the show's creator Mike White, who watched Coolidge from the audience with tears in his eyes.
"You've given me a new beginning. Even if this is the end, because you did kill me off, but it doesn't matter," Coolidge said to White in reference to her The White Lotus character. "Even if this is the end, you changed my life in a million different ways."
Coolidge continued the tribute by speaking about White's caring personality, making reference to his love of animals. "If you don't know Mike White, this is what you should know," she said. "He is worried about the world; he's worried about people; he's worried about friends of his that aren't doing well; he's always worried about people; you're worried about animals; and he really is one of the greatest people I've ever [met]."
A mainstay in the entertainment industry for decades, White has been vegan since approximately 2005, a decision he made after reading a book about pigs while filming Nacho Libre in Utah. Since then, White has incorporated vegan messages into many of his projects, most prominently in his film Year of the Dog in which main character Peggy (played by Molly Shannon) goes vegan after the death of her dog.
In 2011, White has also worked with People for the Ethical Treatment of Animals (PETA) to share his vegan story in a Veggie Testimonial campaign video. Here, he revealed that he was motivated to stop eating animals after making the connection that his dog was no different from a pig living on a factory farm.
"If you've ever loved a cat or a dog, or even a human, I hope you'll extend your compassion to include all animals," White said in the video. "I'm Mike White, and I'm a vegan."
Over the years, White not only created popular films and series, but also appeared on reality competition shows Survivor and The Amazing Race—where he competed following a plant-based diet.
Is Jennifer Coolidge vegan?
Judging by her go-to orders at Dunkin', Coolidge is still striving to go plant-based, a desire she revealed in a 2020 interview with The New York Times when the actress was in NYC to promote her new film Like a Boss.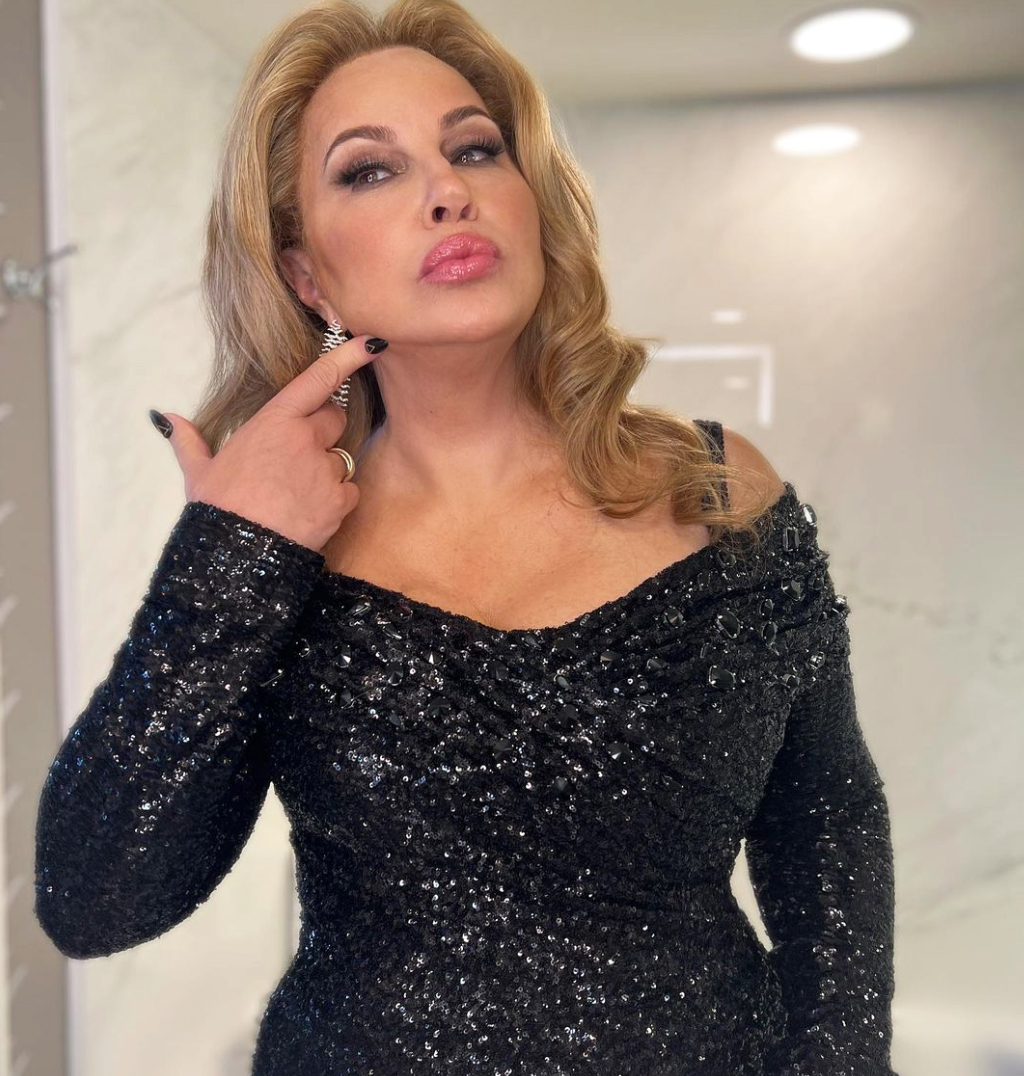 Jennifer Coolidge/Instagram
While there, Coolidge stopped by vegan supermarket and sandwich shop Orchard Grocer, where she sampled Snacklins' vegan pork rinds, VEGO's vegan milk chocolate car, and coconut whipped cream.
Coolidge also expressed her love of Beyond Burgers during the interview, stating: "I'm obsessed with the Beyond Burgers. Obsessed. I mean, I cannot eat enough. I feel like the Beyond Burger is orgasmic sometimes."
Back in her hometown of Los Angeles, Coolidge is reportedly a fan of Vegetable, a low-key vegan restaurant in Studio City where, in addition to The White Lotus actress, regulars have spotted other plant-leaning celebs such as Rachel McAdams, Ariana Grande, Sasha Baron Cohen, Daisy Fuentes, and more.
For the latest vegan news, read: