Impossible Foods was founded in 2011 with an unwavering mission to use plants to recreate animal products with the mission of replacing them with more sustainable, ethical, and delicious alternatives. First launched in 2016, its flagship Impossible Burger took on conventional ground beef and has since become a supermarket and restaurant menu mainstay.
Impossible Food's mission is to make viable plant-based alternatives to all animal products by 2035. The next step of that journey starts today with the launch of Impossible Beef Lite which was created to lock horns with "lean" animal-derived beef (specifically USDA 90/10 ground cow meat).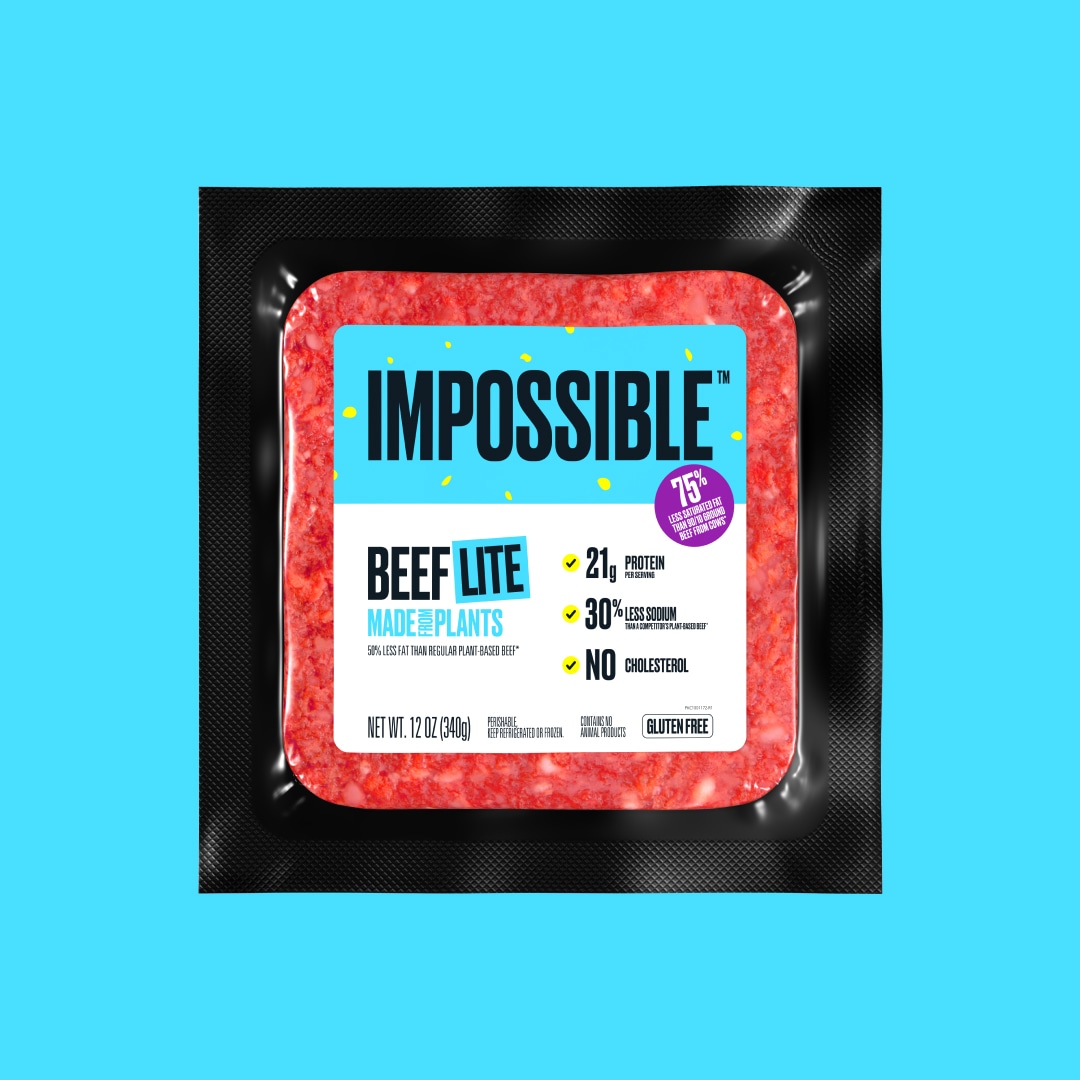 Impossible Foods
"We know consumers love our plant-based beef," a spokesperson for Impossible Foods tells VegNews. "Our flagship ground beef product is the number one best-selling retail product across the entire plant-based category, and it's the best-selling product by volume of any plant-based meat brand in United States food service."
"But, we also know especially health-conscious consumers want options that better fit their lifestyles," the spokesperson says. "Impossible Beef Lite is our response to that demand."
Improving lean beef with plants
Impossible's original plant-based beef was designed to compete with USDA 80/20 beef and is already better than the animal product on many metrics. In addition to delivering comparable nutrition without downsides such as cholesterol, Impossible Beef requires less resources to produce and, because it doesn't come from an animal, does not contain antibiotics or hormones.
Its new Impossible Beef Lite brings these benefits into a new consumer segment.
"We were able to create a leaner beef from plants that not only tastes, cooks and satisfies like lean beef from cows, but actually outperforms the animal on key nutritional metrics," the spokesperson says.
When it comes to nutrition, Impossible Beef lite contains 21 grams of plant protein per serving and is a good source of fiber, iron, B vitamins, zinc, and potassium. It also features 45-percent less total fat, 75-percent less saturated fat, and zero cholesterol than lean animal-derived beef.
"It's also a better option for the planet than lean beef from cows because, like all of our Impossible Beef products, it uses less land and water and generates less greenhouse gas emissions compared to the animal version," the spokesperson says.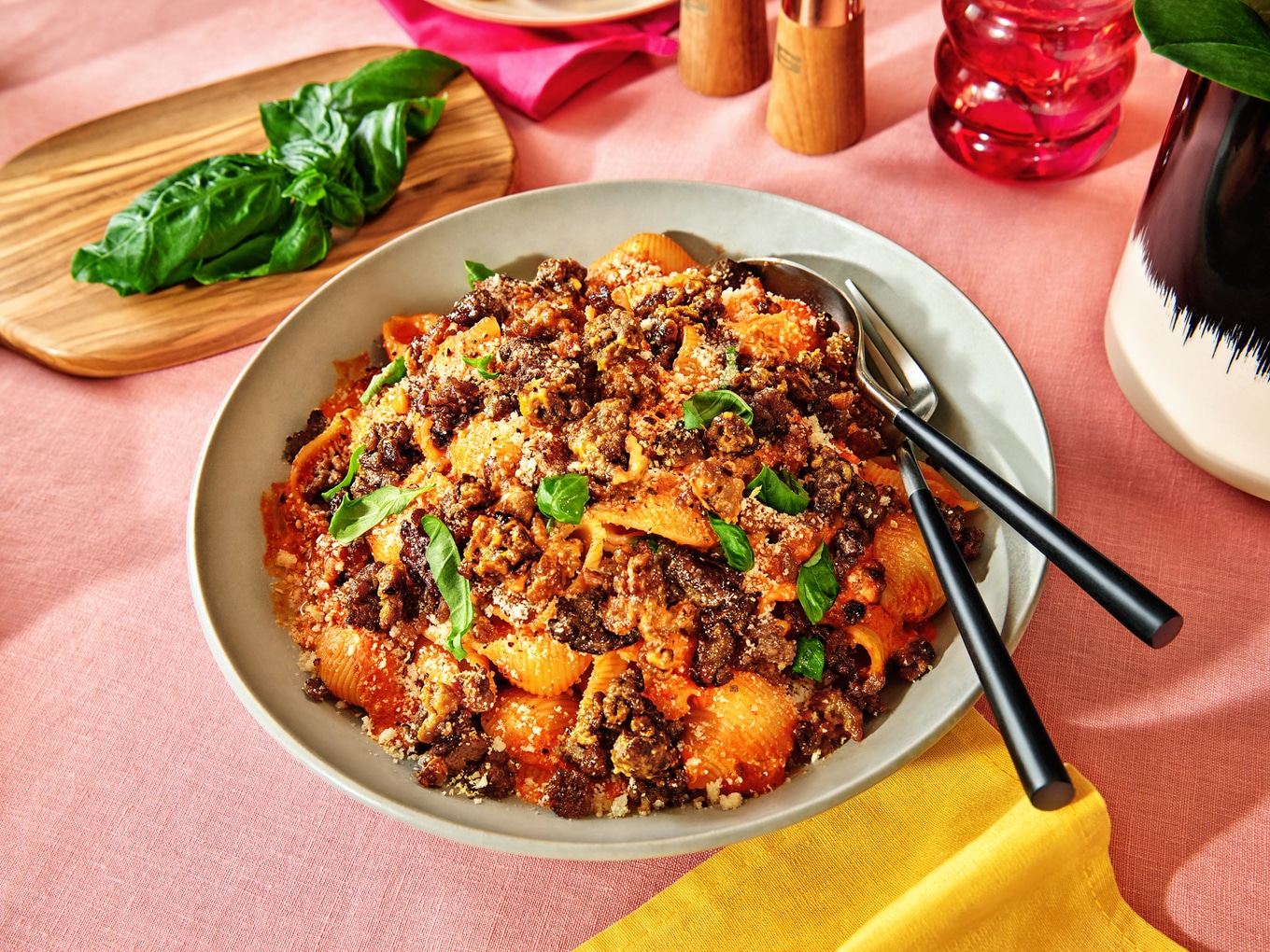 Impossible Foods
The new Impossible Beef Lite can be used in any recipe that calls for lean ground beef such as tacos, pasta dishes, and more.
Impossible's got the plant-based meats
The planet cannot sustain animal meat consumption at its current levels, and so the purpose of products like Impossible Beef Lite is to give meat-eaters a new entry point into plant-based meat.
In addition to plant-based beef, Impossible has thus far developed a number of products to go head-to-head with animal meat, including plant-based pork and chicken products, along with frozen meals.
Impossible Foods began tackling the chicken category—the most consumed meat in the United States—in the summer of 2021 with the launch of its Impossible Chicken Nuggets made from Plants. Last year, Impossible worked with Burger King to develop a plant-based chicken sandwich—a first for the fast-food giant on domestic soil—which was available in Cincinnati, OH locations for a limited time.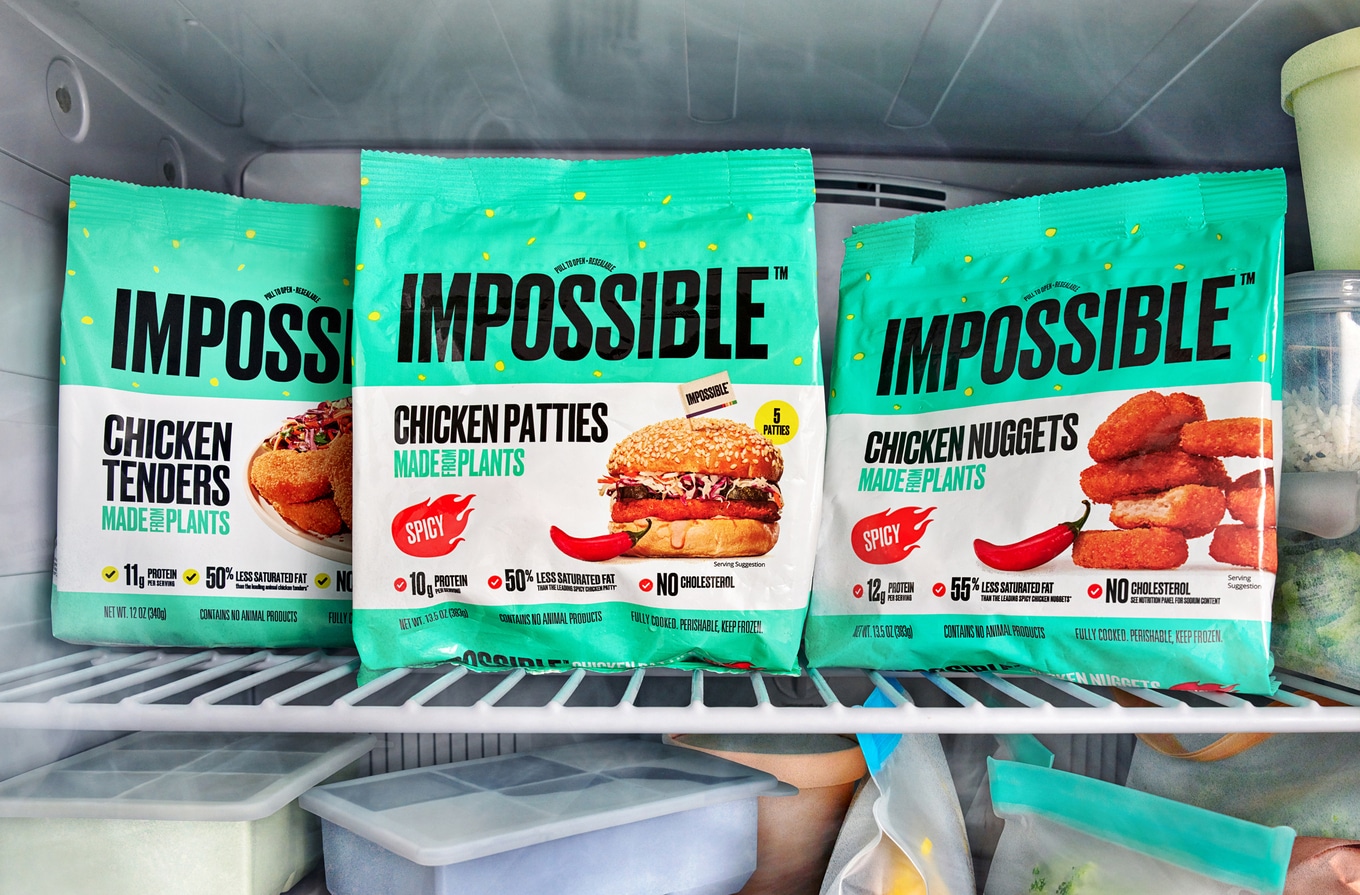 Impossible Foods
Earlier this year, the company announced an extension to its plant-based chicken platform that brings new options to consumers in the form of Spicy Chicken Nuggets, Spicy Chicken Patties, and Chicken Tenders.
"Our chicken products caught on fast with consumers, and they've served as a successful entry-point to our brand," Sherene Jagla, Chief Demand Officer at Impossible Foods, said in a statement last month.
"In retail, our original nuggets are leading the plant-based chicken category in dollar sales, and in food service, consumers prefer them to animal chicken nuggets," Jagla said. "We're excited to expand on the platform's success, and we expect this category to continue to be valuable for our brand."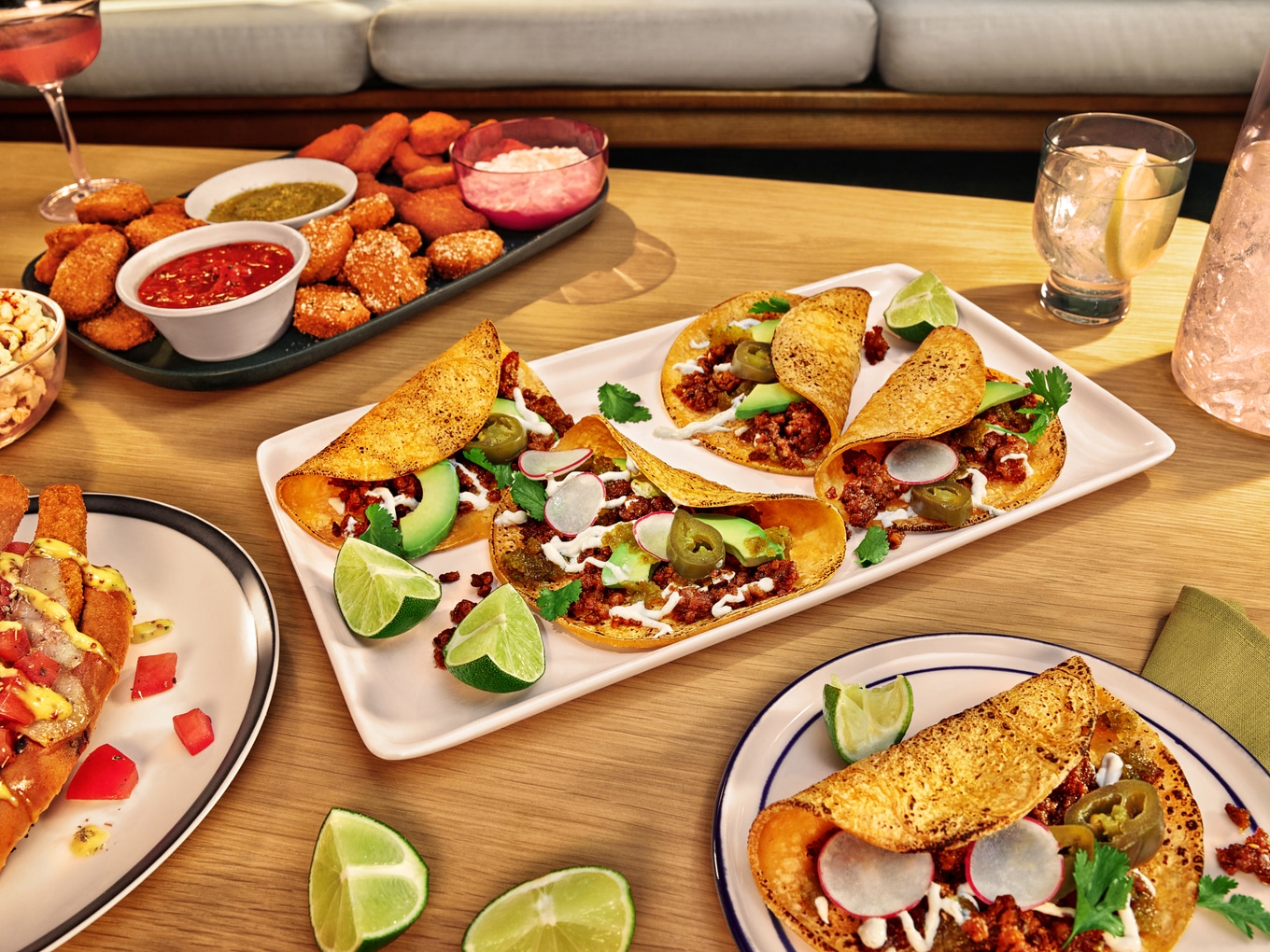 Impossible Foods
And while the overall plant-based meat category has hit some snags since 2020, Impossible reports that its US retail sales increased by 50 percent in the last year.
"We've said from day one that we want to show up in the same spaces as animal meat," the spokesperson says. "This includes offering consumers a comparable level of choice as with animal beef. Impossible Beef Lite is a meaningful step toward that goal."
"We're excited about the potential to continue innovating with our beef from plants platform."
For the latest vegan news, read: