Meati's vegan steaks and chicken filets found a new fan in celebrity chef Rachel Ray, who just joined the Colorado-based company's Culinary Collective. Meati's revolutionary vegan whole-cuts are made from mycelium, the fast-growing root system of mushrooms.
When VegNews editors first tried Meati's steaks back in March, we were thoroughly impressed. It turns out, Ray agrees and has created a 10 recipes, along with tips and cooking videos, to showcase Meati's vegan meat, a sustainable, cruelty-free alternative to animal-derived protein.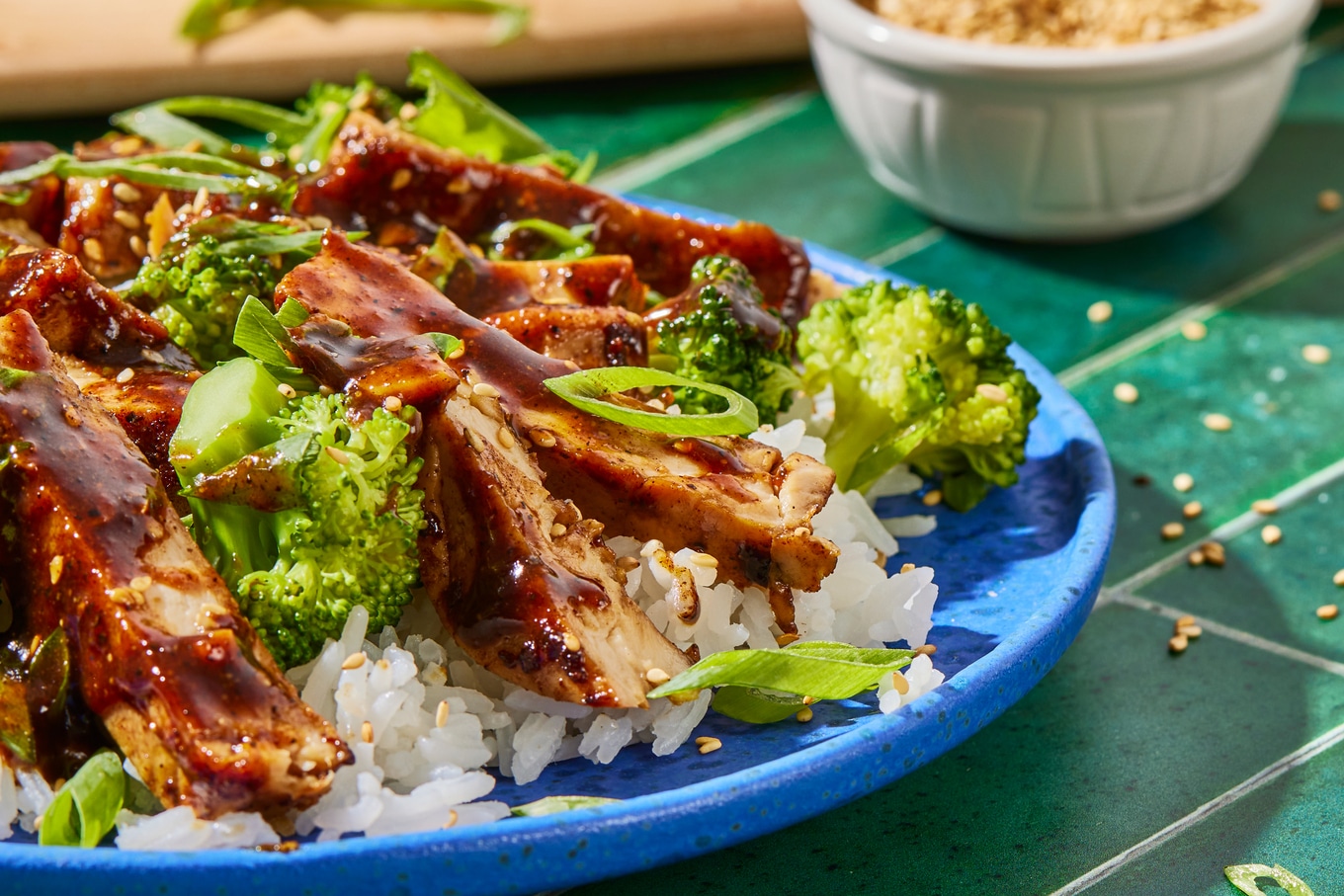 "When I first heard about Meati, I couldn't wait to sink my teeth into it," Ray said in a statement. "You will see by the content I created how much fun I had working with their cutlets and steaks—the possibilities seemed endless and I am really excited to see how you use this truly new, whole-food protein in your favorite recipes."
Ray has been cooking on television for more than two decades, and is best known for long-running shows such as Food Network's 30 Minute Meals and talk show The Rachael Ray Show—which CBS officially canceled in March after 17 seasons on air.
"Rachael Ray is a food industry icon who has proven time and again that one of her super powers is connecting with home cooks looking to create incredible food and build out their arsenal of cooking abilities, ingredients, and recipes," Scott Tassani, President and COO of Meati, said in a statement.
"When considering recognizable stewards of American kitchens, choosing to partner with Rachael was a no-brainer—she is full of good energy and still today, ranks as the top food influencer in America," Tassani said.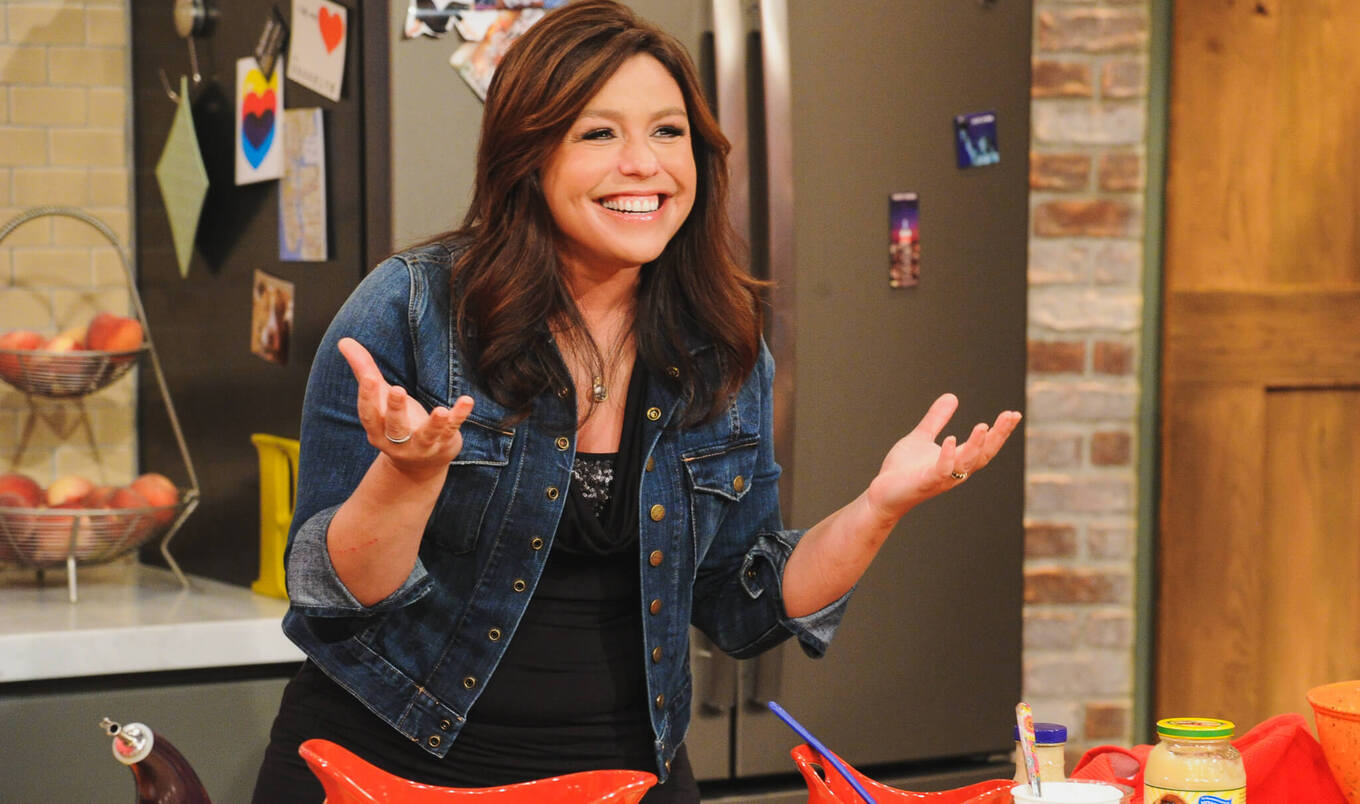 The Rachael Ray Show
In addition to Meati, Ray has been digging into the world of plant-based cuisine as the head of New York City's first-ever Chefs Council which is developing scratch-cooked, plant-based, and culturally relevant recipes and providing hands-on training for chefs of the New York City Department of Education's Office of Food and Nutrition Services.
Chefs back Meati's mushroom meat
Ray is the fifth chef to join Meati's Culinary Collective which also includes Top Chef host Tom Colicchio; Los Angeles-based chef Evan Funke of Felix and Mother Wolf; and Chicago-based chef Charlie McKenna (a two-time World BBQ Champion) of Lillie's Q; and Michelin-starred chef David Chang.
Known for his Momofuku restaurant chains and television appearances, Chang kicked off the collective in March with exciting Meati-powered menu items—which are still available until May 23.
At his New York City restaurant Momofuku Noodle Bar, Chang is serving Meati Crispy Cutlet Buns, while at Momofuku Ssäm Bar (also in NYC), Chang put Gochujang Double Fried Meati Nuggets with Garlic Sesame on the menu.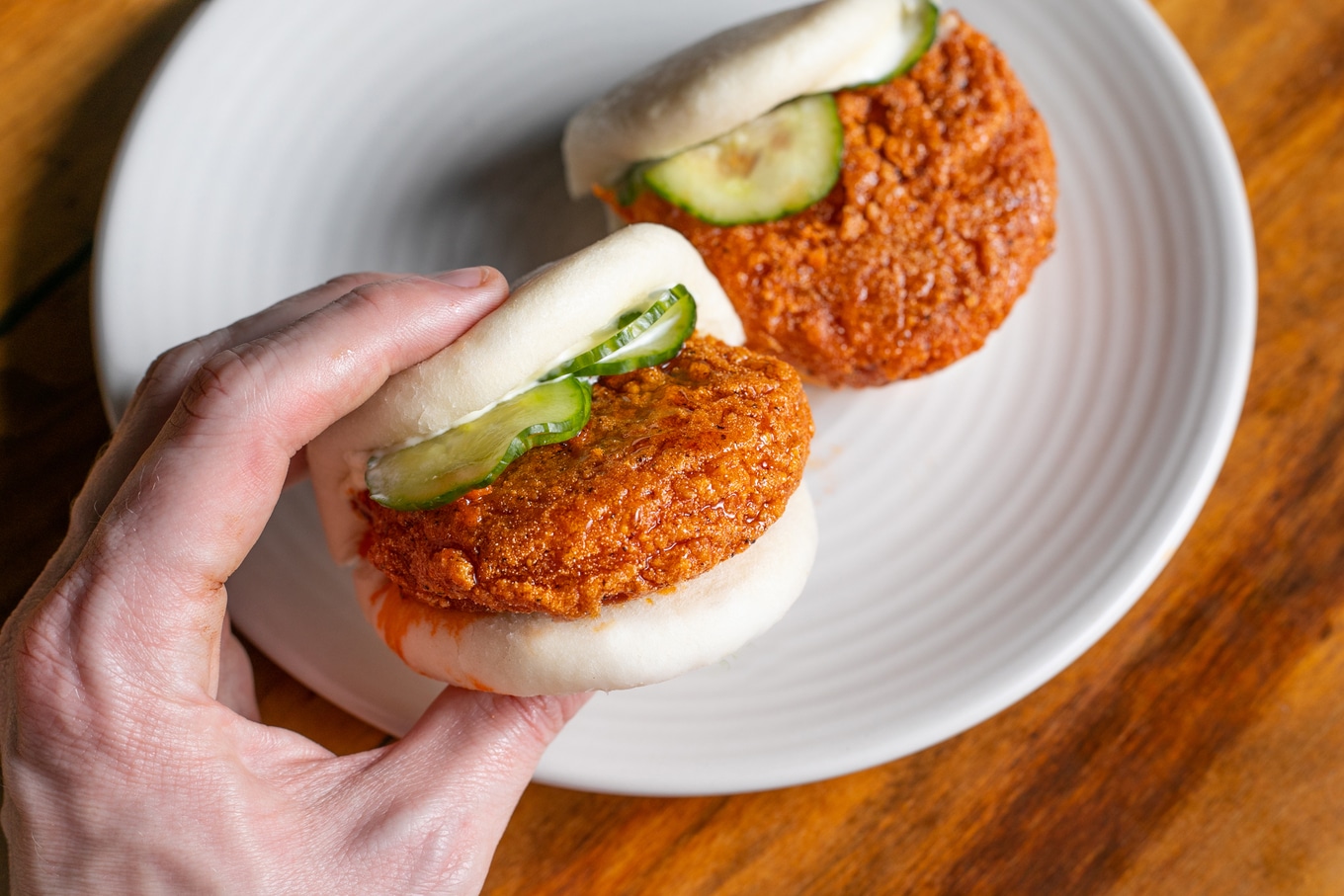 Meati Foods
Angelenos can get a taste of the vegan mushroom meat at Chang's Majordomo, where the chef is serving it as part of a Meati Carne Asada Lan Larb Salad.
Like Ray, Chang—who, in 2016, was the first chef to add the Impossible Burger to his menu—was thoroughly impressed with Meat's vegan meats. "I've been closely following plant-based innovations for years," Chang said in a statement at the time. "I can say without hesitation that the food Meati delivers is unmatched in terms of its clean label, nutrition, texture and taste.
"I'm thrilled to be part of the team and mission and want to bring the power of Meati to life," he said.
Meati's mushroom chicken breast is also on the menu at PLNT Burger (a vegan chain owned by Top Chef alum Spike Mendelsohn) and chicken chain Birdcall at its locations across Colorado, Arizona, and Texas.
Meat made better with mycelium
Tyler Huggins—who gained his meat know-how growing up on a bison ranch—founded Meati in 2016 with the mission of making better meat.
Why make meat from mushroom root? The process takes the inefficiency out of raising animals en masse for meat. While it takes approximately 18 months for a cow to grow to a slaughter weight of 1,000 to 1,200 pounds, Meati can grow the equivalent of hundreds of cows worth of meat in just a matter of days from a teaspoon of spores.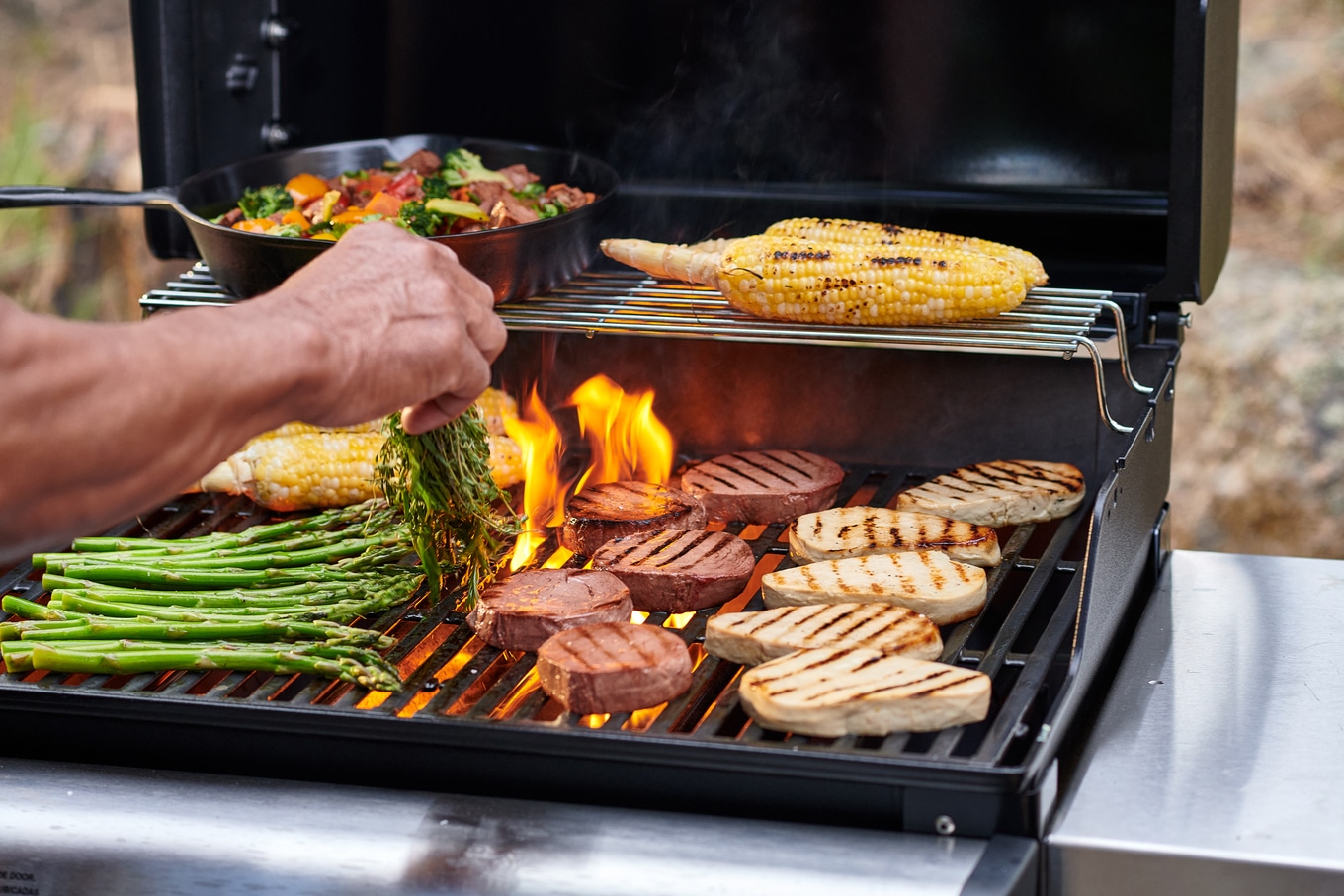 Meati Foods
In addition to its chef partnerships, Meati's vegan meats have been available in select retailers since July 2022. Earlier this year, the Colorado-based company expanded its retail distribution with a national launch at Sprouts Farmers Markets.
This month, Meati further expanded to 260 Mejier stores in Michigan, Ohio, Indiana, Illinois, Kentucky and Wisconsin, introducing its vegan meats to mainstream grocery shoppers.
By late 2023, Meati aims to produce 45 million pounds of mushroom meat at its new facility Mega Ranch with an eye on further expansion to a facility it calls "Giga Ranch"—all with the purpose of changing the way meat is made for good.
For the latest vegan news, read: