You might have caught Ryan Gosling in some (or maybe all) of the 30 movies he has appeared in during his acting career. They span genres from romcoms The Notebook to dramas like Drive. Or, maybe you've only ever known him as Ken in the new Barbie movie that is taking the box office by storm this summer.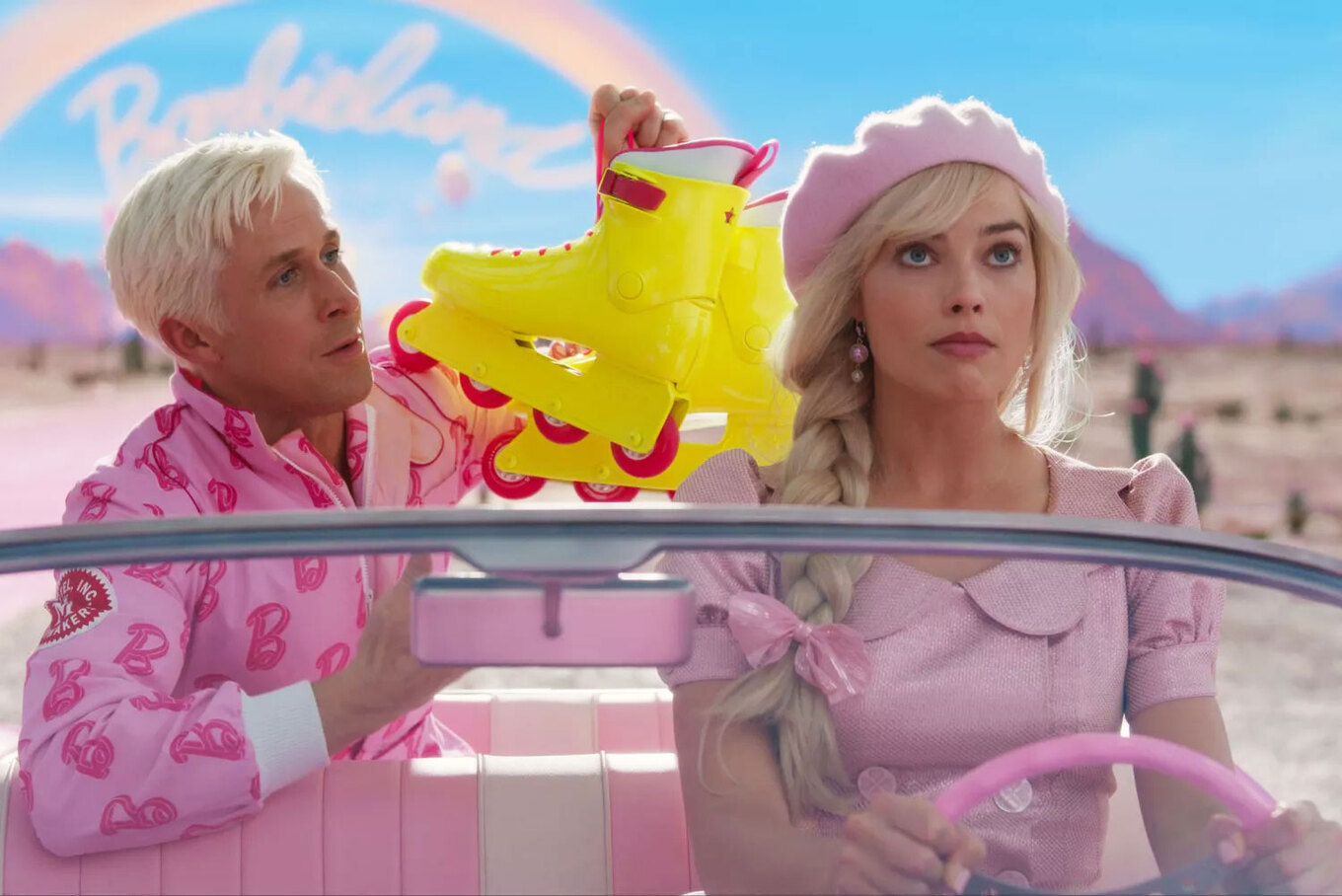 Warner Bros. Pictures
While his film career is growing increasingly more impressive, Gosling is also making strides to do less harm to animals along the way. For example, the 42-year-old actor demanded that his now famous "Ken Coat" be made from faux fur instead of animal skins.
Though he has not publicly identified himself as vegan, these eight signs, from his dedicated advocacy to his conscious fashion choices and family influence, contribute to the possibility that Gosling might be embracing a vegan, or at least a plant-based, lifestyle.
Ryan Gosling's advocacy for animal welfare
Gosling's history of standing up for animal rights is robust. In 2003, he wrote to KFC Canada, on behalf of animal-rights group People for the Ethical Treatment of Animals (PETA), urging them to improve chicken welfare. He detailed the inhumane conditions and passionately pleaded for better care.
This action precedes a similar letter Gosling wrote to McDonald's then-CEO Jim Skinner on PETA's behalf, demanding that the fast-food chain reform its poor animal welfare practices.
In 2013, Ryan Gosling teamed back up with PETA in a concerted effort to end the practice of "dehorning" calves within the dairy industry. Alongside this, he penned an op-ed in Canada's Globe and Mail, making a case for the eradication of gestation crates, voicing a clear stance against specific inhumane practices in animal farming.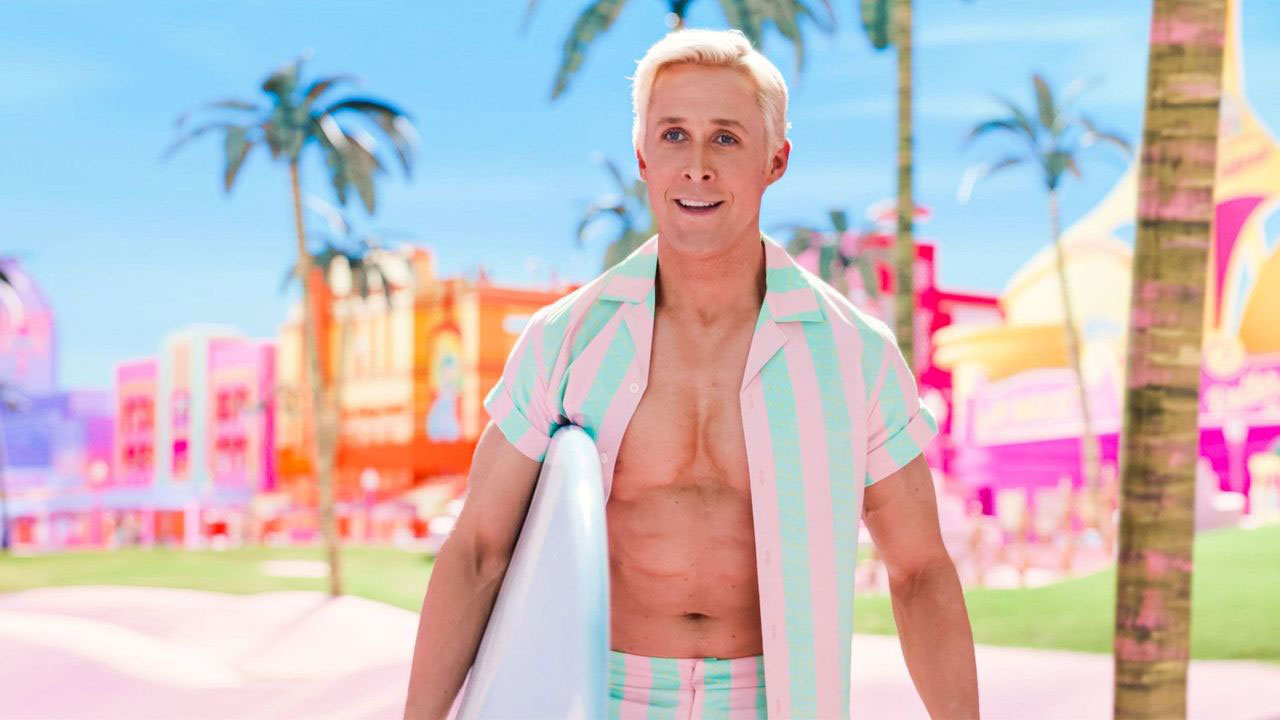 Warner Brothers
In 2015, Gosling also penned a letter to Costco, criticizing its use and sale of eggs sourced from cruelly confined hens. He wrote this letter to Costco CEO Craig Jelinek to bring light to the "abhorrent cruelty" uncovered by an investigation conducted at the time by The Humane Society of the United States (HSUS). Here, footage adhered undercover by HSUS showed rows of injured hens living in squalid conditions in battery cages alongside dead birds.
"Furthermore, it is appalling that Costco has been selling these eggs with deceptive labeling on cartons featuring graphics of birds living out in a green pasture," Gosling wrote. "You're already eliminating cages for veal calves and pigs—don't you feel that chickens also deserve the same mercy?"
"So many corporations are meeting public demand for more humane products and transparency in the food chain," Gosling said. "I sincerely hope that Costco will set plans now to go completely cage-free for its eggs."
These four actions go beyond celebrity endorsements and show a personal commitment to fighting against animal cruelty.
A meat-free household?
Eva Mendes, Gosling's wife, has openly stated her opposition to meat consumption and factory farming. In a conversation with Women's Health, she also linked her meat-free diet to improved health.
While Gosling himself has not publicly confirmed his dietary choices—and he has been seen consuming animal products—family influence and shared values with Mendes could be indicative of a meat-free household.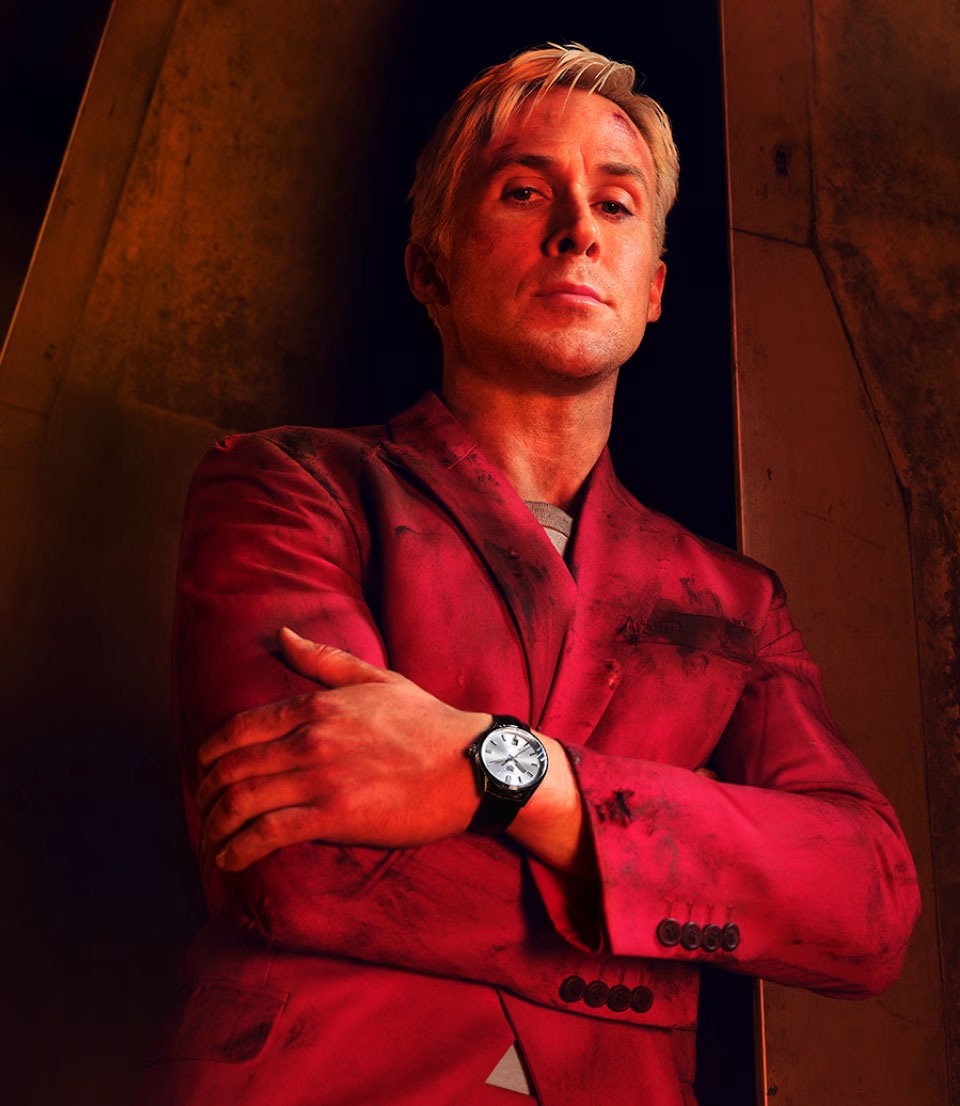 Tag Heuer
Last year, Gosling, who starred in Netflix's new action-thriller film, The Gray Man, participated in a No Filter interview with Netflix Latin America's YouTube channel. During the interview, he answered questions and provided some insight into his personal life, particularly his favorite dessert.
"It would be Eva's mom's arroz con leche," he revealed, before likening the taste to something as ethereal as "an angel crying on your tongue."
Arroz con leche, also known as Mexican rice pudding, is a popular dessert made with ingredients such as rice, milk, cinnamon, vanilla, and raisins. However, this dessert can be made using plant-based ingredients, such as dairy-free milk. Gosling's mention of this dish without specifying the ingredients leaves room for interpretation.
On-set vegan clothing choices
Gosling's conscious choice of cruelty-free clothing on-screen reflects a deliberate effort to align his professional life with compassionate living.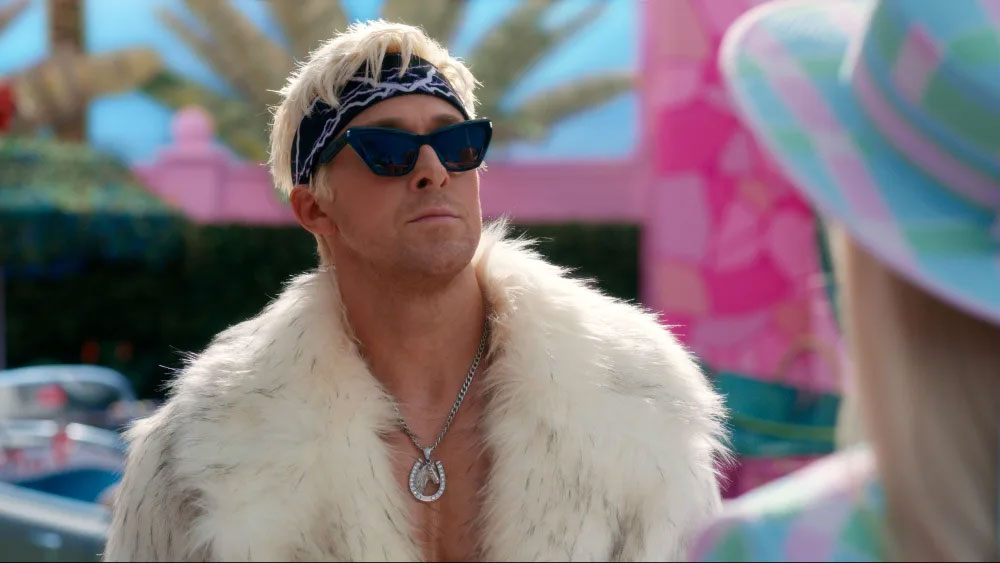 Warner Brothers
His Ken coat, in its faux mink glory, is now a part of Mattel's new collection of merchandise dedicated to the wildly popular Barbie film. And in addition to the faux fur coat, Gosling donned vegan leather boots in the movie.
PETA's Senior Vice President, Lisa Lange, praised Gosling for his animal-free clothing in the new film. "From his fabulous faux mink coat to his rad vegan leather boots, Ken serves looks that mirror actor Ryan Gosling's own kindness to animals and refusal to wear fur," she told TMZ.
This Halloween, Lange hopes that revelers who don Ken costumes follow in Gosling's footsteps.
"PETA encourages everyone to be Kenough this Halloween by following in Gosling's footsteps and keeping animals' skins out of the mojo dojo casa house," Lange said.
In addition to his vegan fashion choices in Barbie, back in 2017, Gosling also made sure his coat in Blade Runner 2049 was made from vegan shearling.
Endorsements from PETA and his alignment with vegan organizations give a glimpse into Gosling's personal beliefs and can help inspire his large fan base to take a stand against animal cruelty, as well.
Getting 'Barbie' ready the vegan way
Gosling's co-star Margot Robbie is decidedly not vegan but her routine to get ready for her starring role in Barbie relied on a number of plant-based foods, including fermented foods such as sauerkraut and kimchi (which can be made vegan without fish); berries; and milk thistle tea.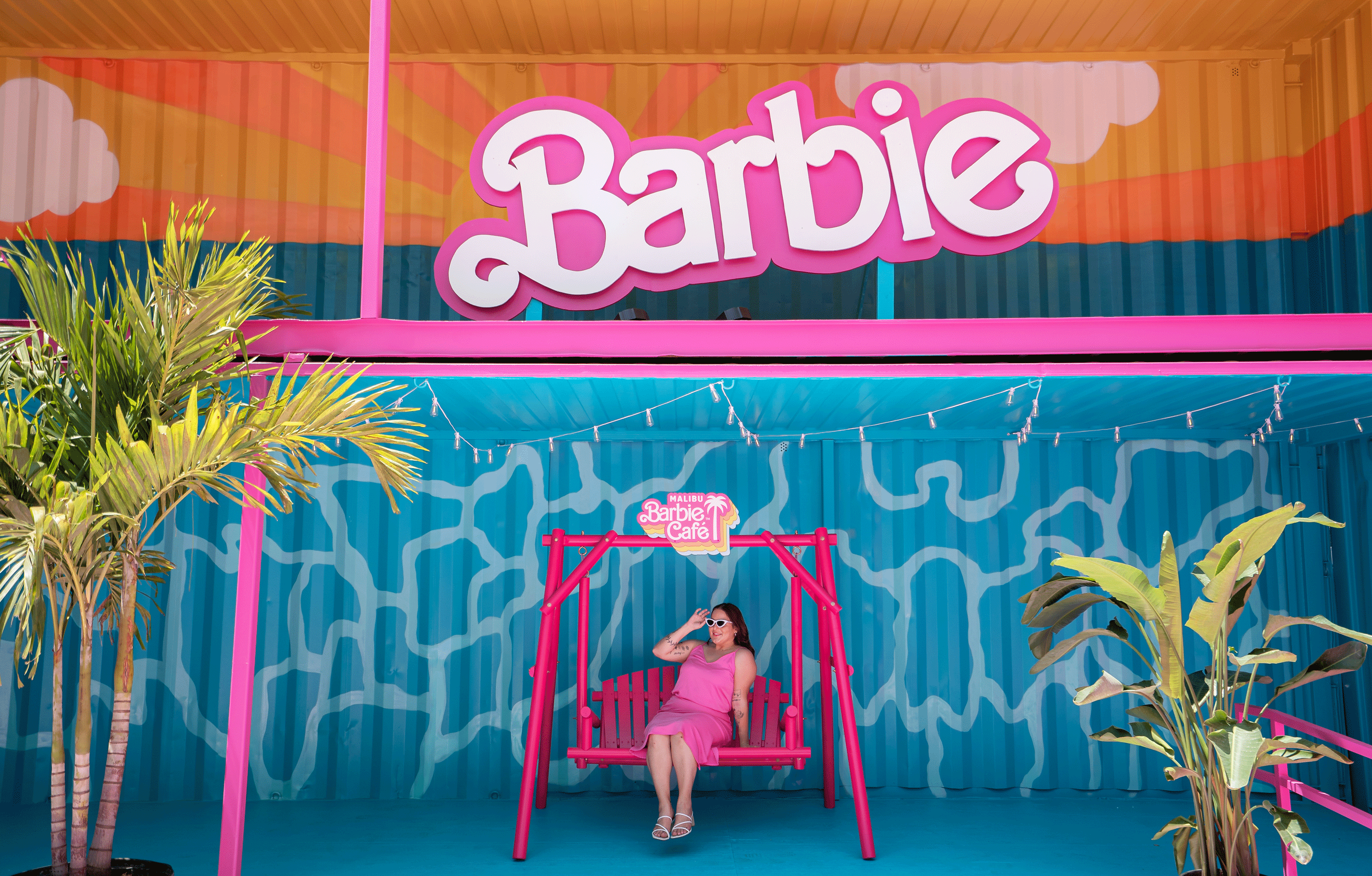 Mattel
Craving a real vegan Barbie experience? There's a pop-up series just for you. Throughout the fall, The Malibu Barbie Café is operating immersive pop-ups in New York City and Chicago. Between Barbie-themed photo opportunities, guests looking for plant-based fare will have plenty of choices, thanks to event organizers Bucketlisters and Master Chef alum chef Becky Brown—who baked vegan options right from the start.
"For The Malibu Barbie Café, we definitely wanted to include plant-based options, because Barbie is inclusive and would want everyone to have something fabulous and delicious to eat, regardless of their dietary preferences," Brown recently told VegNews.
"We intentionally included delicious plant-based dishes on the menu from the start, it wasn't an afterthought, but an objective from the jump," the chef said.
What's plant-based on the menu? Today Is the Day Parfait, Good Vibes Beets Hummus, and the Beach Burger (swap Beyond Meat) are on the menu to make sure all the Barbies are well-fed.
For the latest vegan news, read: