There are few things as indulgent and nostalgic as Nutella, and actor Noah Schnapp—of Stranger Things fame—is out to improve the beloved hazelnut cocoa spread with a version that omits undesirable ingredients.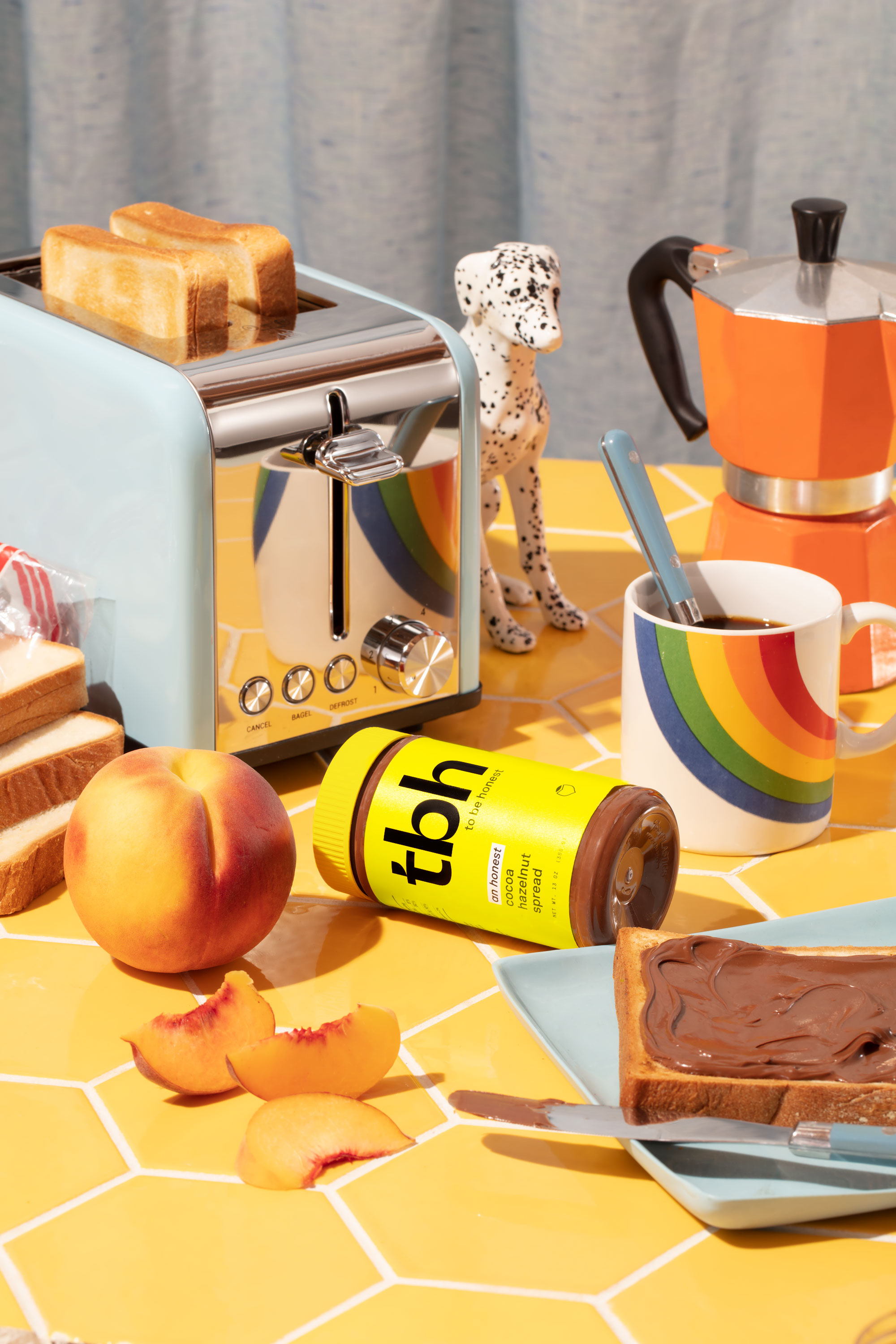 tbh
Together with co-founders Elena Guberman and Ba Minuzzi, Schnapp launched his tbh brand (which is an acronym for "to be honest") last year with a flagship product: a version of nutella with hazelnuts as its first ingredient that is made without dairy or palm oil. The company is also founded on principles of sustainability, with packaging made with low carbon footprints in mind.
Since its launch, the vegan nutella brand has gained a wide social media following and now counts 20 million views on TikTok. This month, Schnapp decided to take tbh to the next level by launching a campaign on Republic—where the 18-year-old made history as the youngest entrepreneur on the investing platform.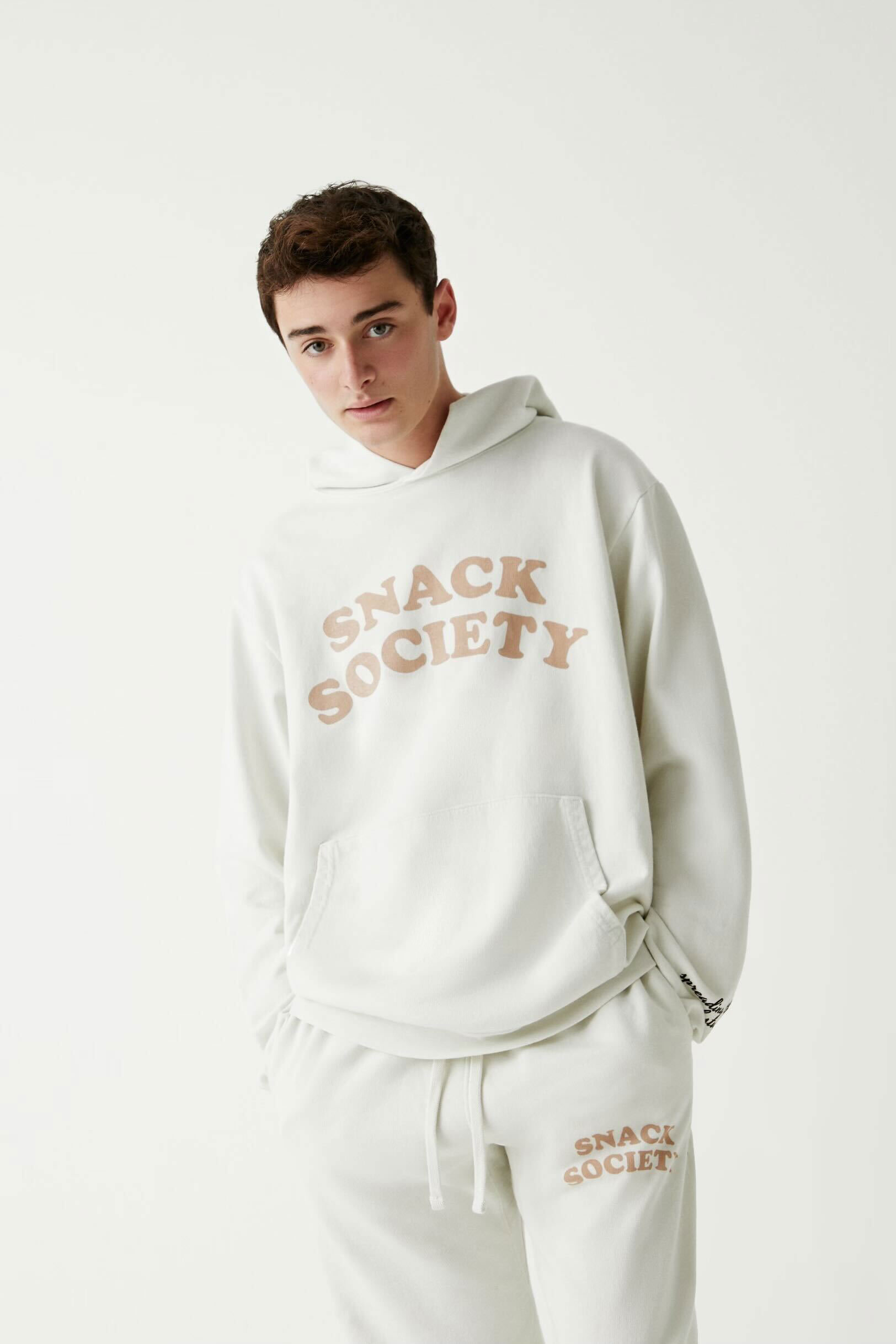 tbh
"I started working with Netflix when I was eight, and have been consistently growing my financial portfolio, but I don't want to just accumulate money; I want to circulate money wisely to create a legacy, to effectively build a community to change things for the better," Schnapp said in a statement. "I've been learning to invest in startups, and now as the co-founder of tbh, I want to give the same opportunity to my fans. I am officially inviting them to join tbh's journey."
Is nutella vegan?
Nutella was first introduced by Italian brand Ferrero in 1964 and became an instant hit among those who love sweet snacks and rich desserts. However, original Nutella is made with dairy milk, an ingredient with a high carbon footprint.
It also contains palm oil which is extracted from palm fruit. While a plant-based ingredient, palm oil is often problematic in that its production is typically linked to deforestation in rainforested areas in Southeast Asia—where the majority of palm oil is produced.
Nutella's palm oil is "100-percent RSPO (Roundtable on Sustainable Palm Oil) certified sustainable." The company also says that 100 percent of its palm oil is traceable to separated mills and not plantations subject to deforestation.
And while Nutella's palm oil may well be deforestation free, the validity of RSPO certification has come under scrutiny, most recently with a 2020 study published in scientific journal The Science of Total Environment. Here, researchers found a strong correlation between deforestation and the development of certified "sustainable" palm oil over the last 30 years.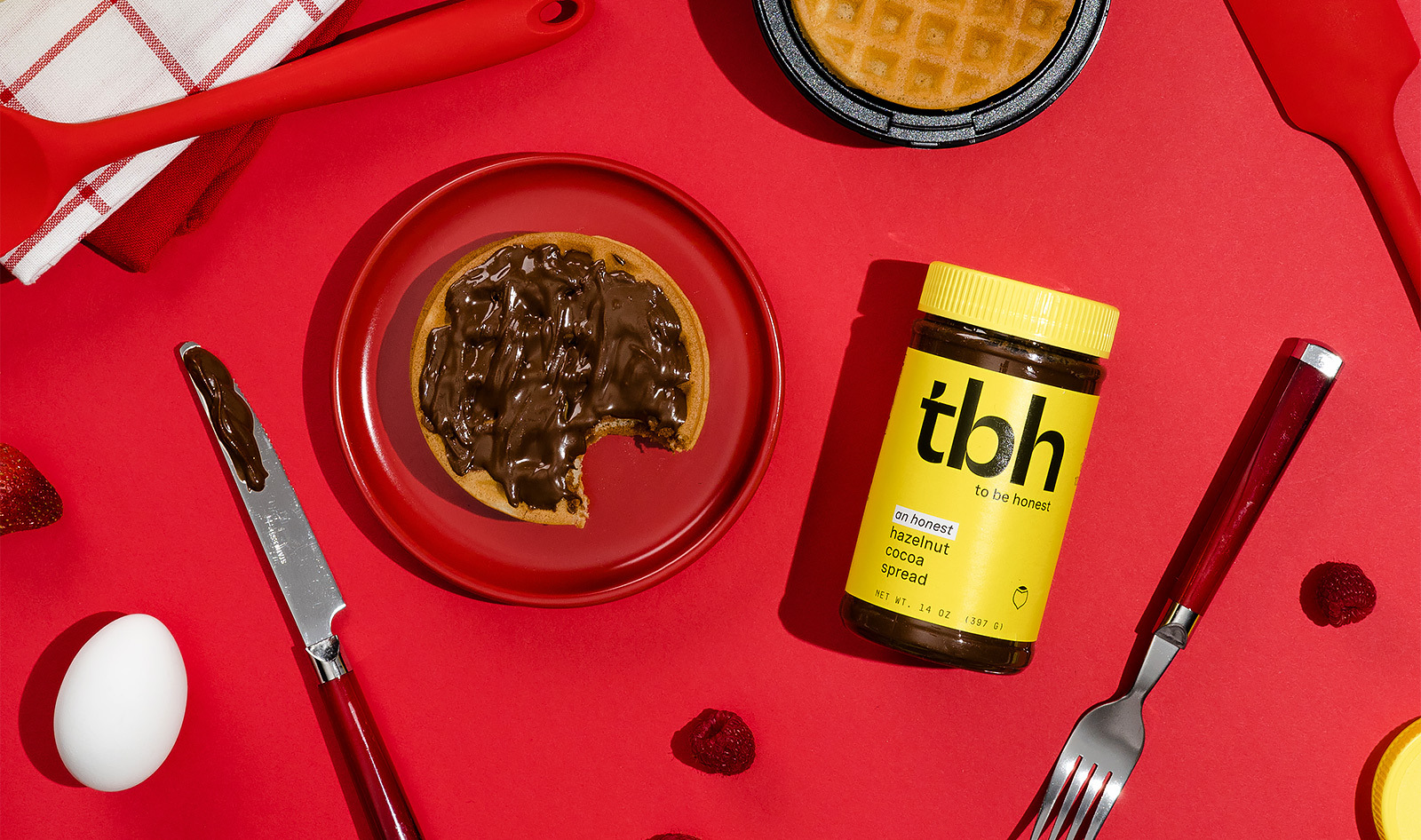 tbh
Schnapp's tbh version of nutella features the same indulgent blend of cocoa and hazelnuts but is updated to serve the needs of Generation Z—who are increasingly interested in snacks that do not contain animal products and are better for the environment.
Making history with vegan nutella
As the youngest entrepreneur in the Republic platform, Schnapp hopes to attract younger investors to build a company that speaks to the values of his generation. On the platform, investors can contribute as little as $50 to become shareholders in tbh.
"tbh is more than just a snacking company. It's about sustainable consumption," Schnapp said.
"My generation believes we can do better, and the more we vote with our dollars through buying and investing in products with clean ingredients and companies that really care about doing good, we can create a wave of change for the better," Schnapp said. "It's no coincidence that tbh's mantra is 'spread the good stuff.'''
Since launching last week, tbh has attracted more than 250 investors who collectively invested more than $330,000 into the company—which means the campaign has raised more than 1,200 percent more than its minimum goal. The company plans to use this funding to expand its retail footprint beyond the West Coast as well as launch single-serve packets of vegan nutella.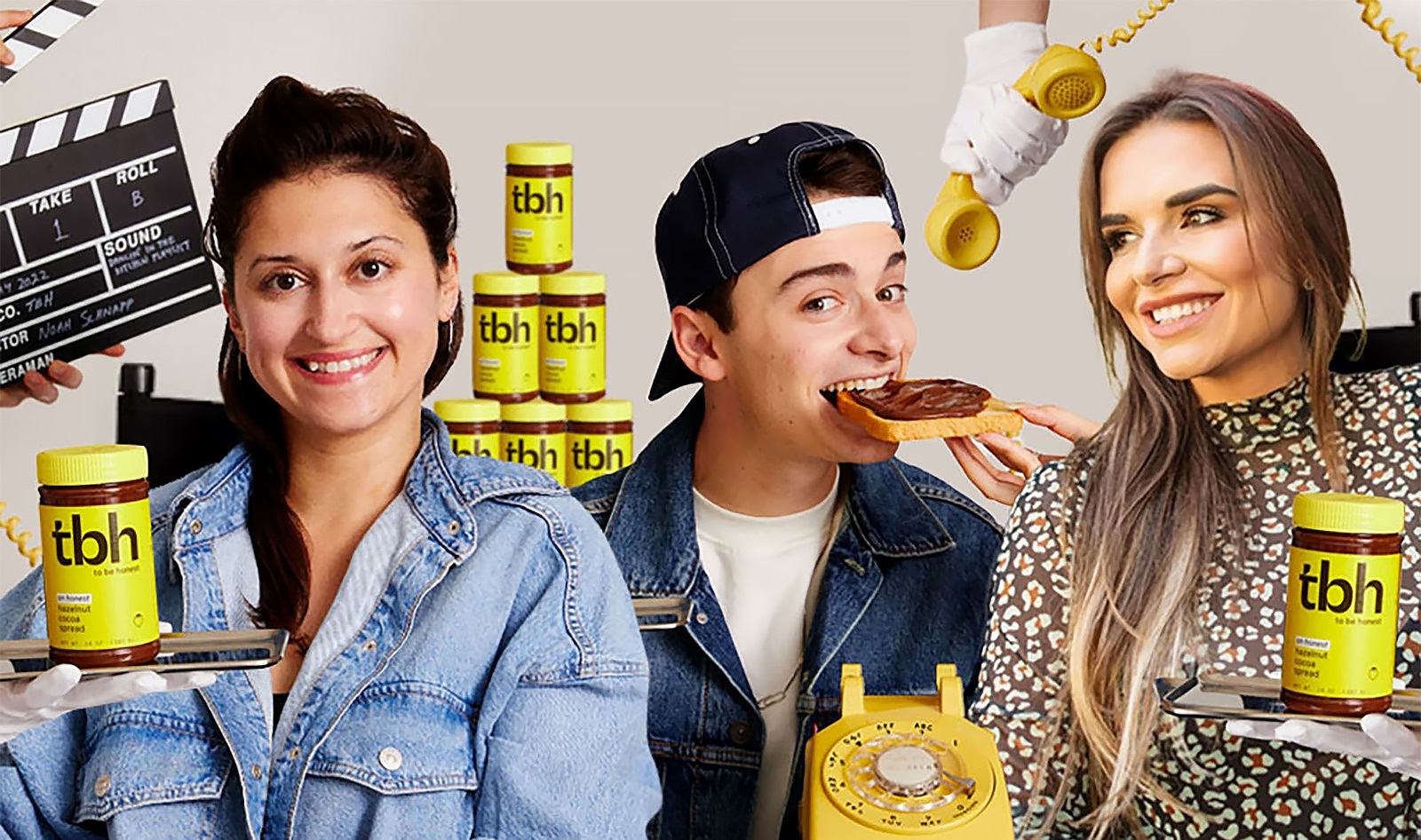 tbh
"Today, celebrities like Noah do more than just their craft—they are also founders, business leaders, and investors," Kendrick Nguyen, CEO of Republic, said in a statement. "Republic powers the next iteration of the creator economy, where celebrities, artists, and other creators let their fans own a piece of what they're building. We are thrilled to usher in this new world with Noah and the TBH team."
Interested investors have until January 20, 2023 to invest in tbh on the Republic platform.