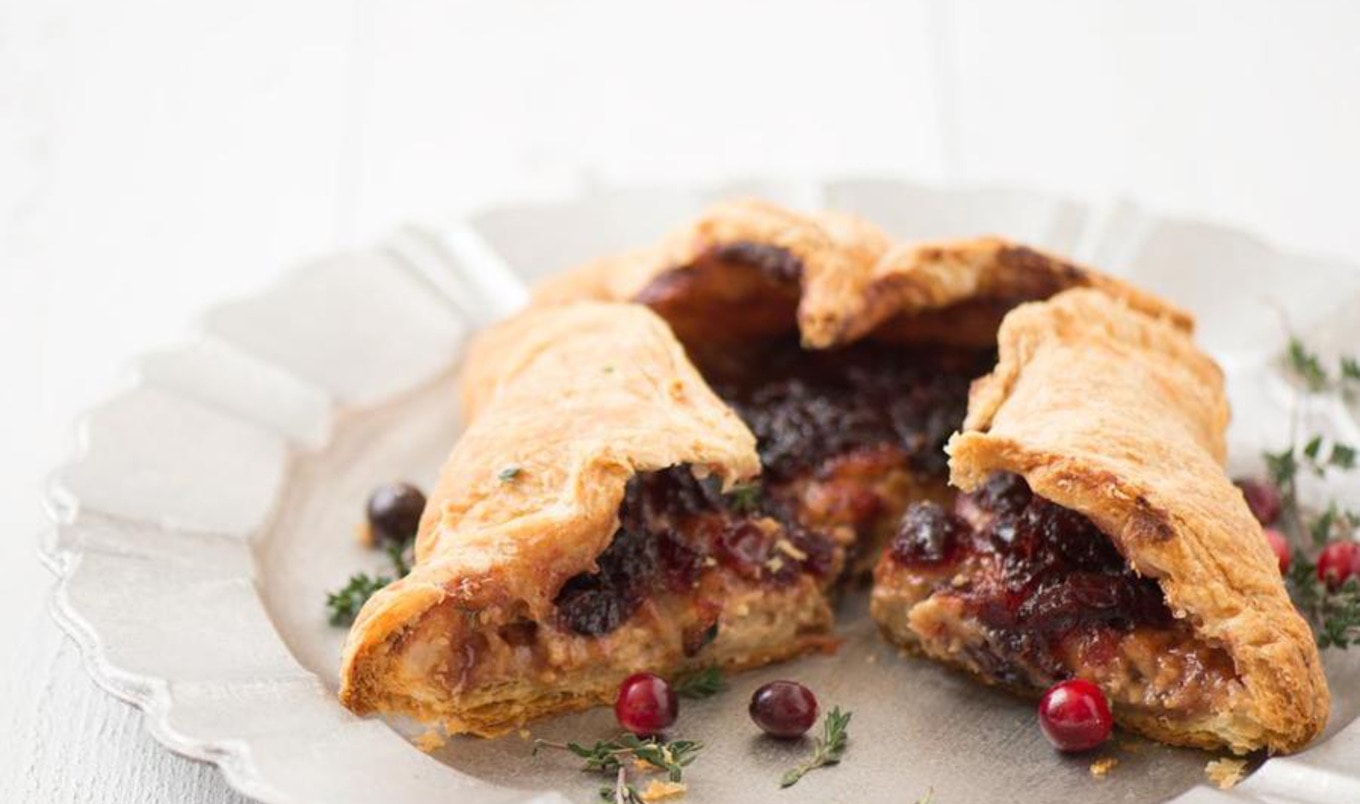 You're only three ingredients and three steps away from an elegant, vegan holiday cheese wheel.
November 14, 2021
Imagine, VegNews Veggie Award-winning cheese; tangy-sweet cranberry sauce; and golden, flaky puffed pastry. Now, stop imagining, and get to baking. This impressive vegan appetizer takes virtually no effort, but will completely wow your guests this holiday season. Can't find vegan puff pastry? Look out for Pepperidge Farms.
What you need:
1 package Miyoko's Winter Truffle Vegan Cheese Wheel
½ cup leftover cranberry sauce, or apricot jam
8 ounces (1 sheet) frozen vegan puff pastry
What you do:
1. Preheat oven to 375 degrees. Follow package instructions on thawing puff pastry.
2. Once thawed, place wheel of cheese on to the center of puff pastry, and top with the cranberry sauce or jam. Fold over pastry to enclose and crimp the top together to seal.
3. Place onto a baking sheet and bake for 40 minutes, or until the pastry is golden brown and puffy. Serve warm.