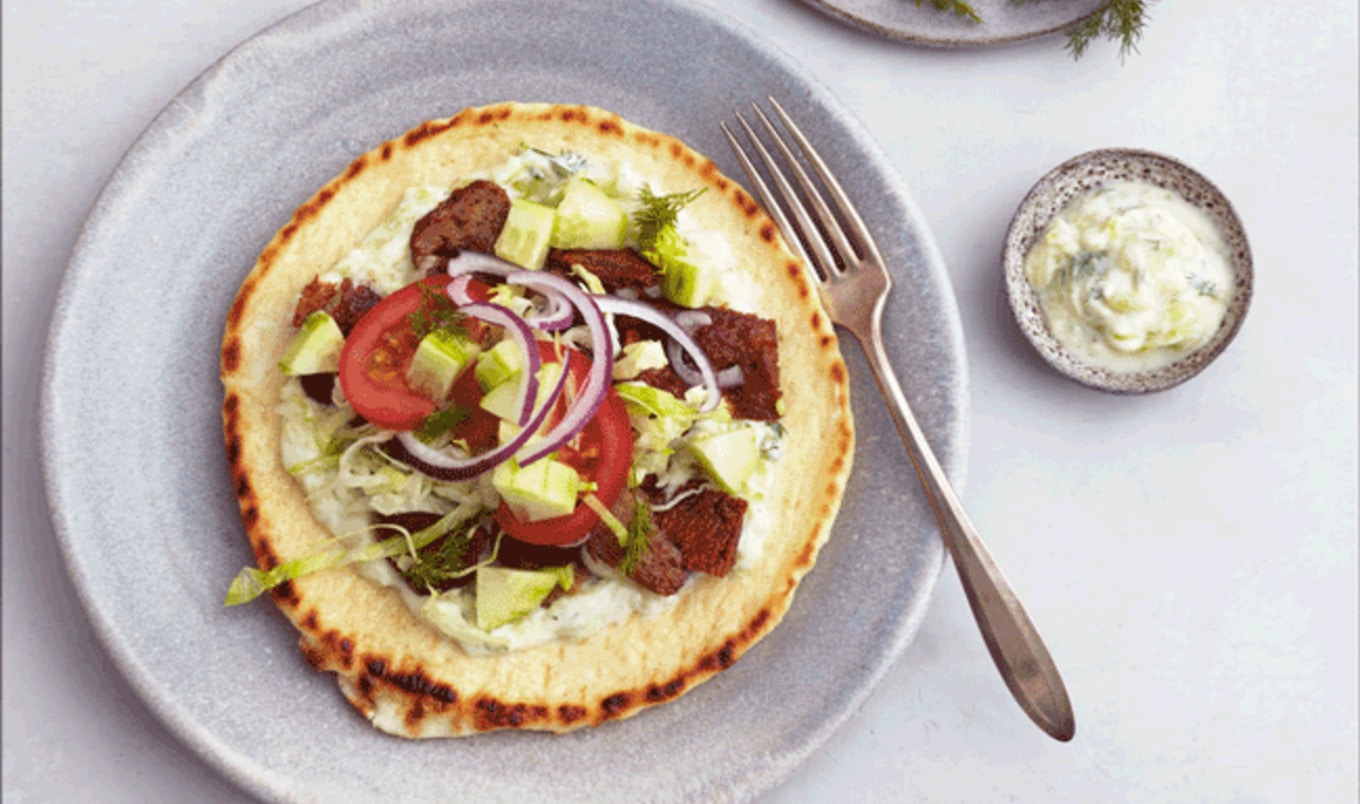 We're loving this quintessential taste of Greece, with a plant-based twist.
June 13, 2017
Whether or not you can make a full island-hopping vacation of the Greek islands happen this summer, thanks to this classic gyro recipe from Robin Robertson's Veganize It!: Easy DIY Recipes for a Plant-Based Kitchen, you can savor the tastes of the Mediterranean anytime. Super simple to make but loaded with flavor, these killer wraps are perfect for picnics and barbecues. Oppa!
Serves 4
What you need:
1 tablespoon olive oil
12 ounces seitan, thinly sliced
1 teaspoon dried oregano
1 tablespoon fresh lemon juice
Salt and ground black pepper
Vegan tzatziki sauce
4 pitas
2 cups shredded lettuce
1 large tomato, halved and thinly sliced
½ English cucumber, peeled and chopped
½ red onion, thinly sliced
What you do:
1. In a skillet over medium heat, warm oil. Add seitan and cook until browned, about 5 minutes. Add oregano and lemon juice and season with salt and pepper to taste, tossing to coat.
2. To assemble, spread tzatziki sauce onto warm pitas, divide seitan mixture among each, and top with lettuce, tomato, cucumber, and onion. Serve immediately.