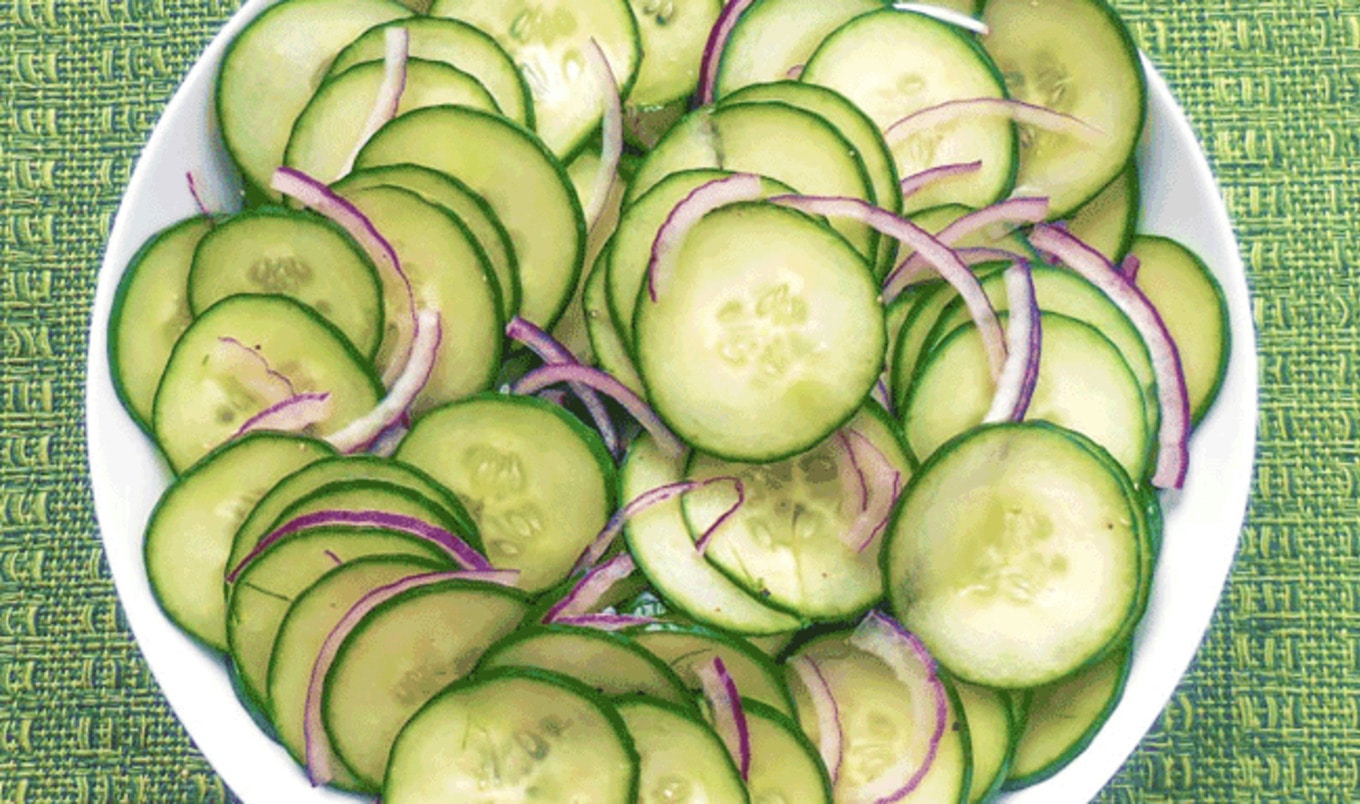 Our easy-to-make salad is a light and refreshing addition to your next potluck or picnic.
July 28, 2017
If it's summer, that means it's time for cucumbers, which is why we're cooling down this season with crisp cucumbers and red onions tossed with white wine vinegar and a touch of sugar. Our sweet-and-tangy version of a summertime favorite is an excellent accompaniment to spicy or grilled foods and can be made up to a day in advance. For extra thin slicing, use a mandoline for prepping the cucumbers and onion.
What you need:
1½ pounds mini cucumbers, thinly sliced
½ cup thinly sliced red onion
1½ tablespoons white wine vinegar
⅓ teaspoon granulated sugar
¼ teaspoon sea salt
⅛ teaspoon ground black pepper
What you do:
1. Into a medium bowl, add cucumbers and onion. Into a small bowl, whisk together white wine vinegar, sugar, salt, and black pepper.
2. Pour vinegar mixture over cucumbers and onions. Toss well to coat. Cover and refrigerate for one hour. Serve chilled.