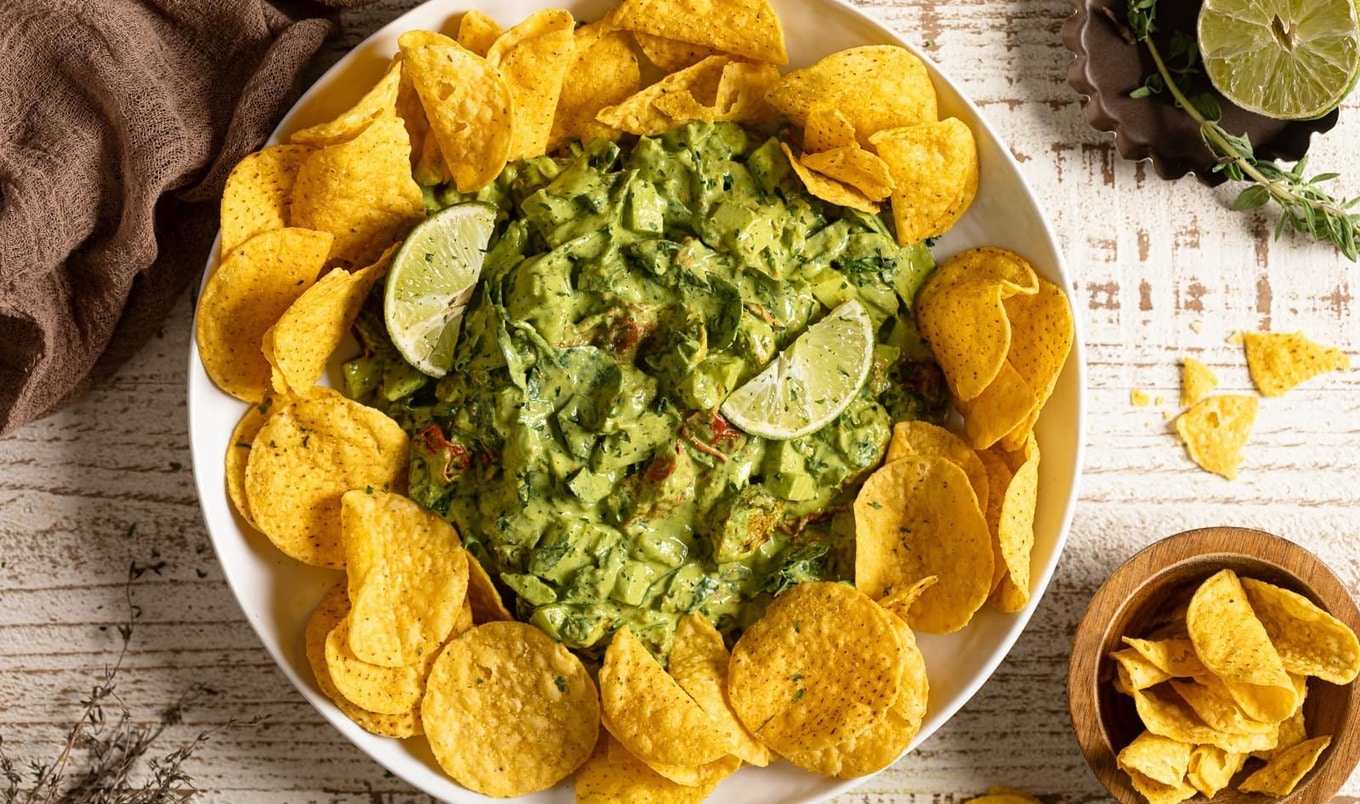 Whether you're dipping crunchy veggies, spreading it on crackers, or slathering it on a salad, this Green Goddess creation is absolutely irresistible.
October 2, 2023
This delightful creation by food blogger Orchids + Sweet Tea pays homage to the classic Green Goddess dressing, reimagined as a dip that's not only irresistibly creamy but also packed with wholesome goodness.
What you need:
For the salad dip:
2 cups grape tomatoes, halved
2 cups baby Brussels sprouts, halved
2 tablespoons grapeseed oil
1 teaspoon salt
1 teaspoon black pepper
1 teaspoon garlic powder
½ teaspoon smoked paprika
1 teaspoon dried oregano
1 teaspoon dried parsley
¼ teaspoon red pepper flakes
3 cups spinach, finely chopped
1 cup fresh arugula, finely chopped
1 cucumber, peeled and diced
For the green goddess sauce:
1 cup raw cashews, soaked
2 garlic cloves, minced
1 tablespoon grapeseed oil
1 tablespoon lime juice
½ teaspoon apple cider vinegar
1 teaspoon salt
½ cup plus 2 tablespoons filtered water
1 cup roughly chopped kale
½ cup fresh spinach
Tortilla chips, crackers, or pita bread, for serving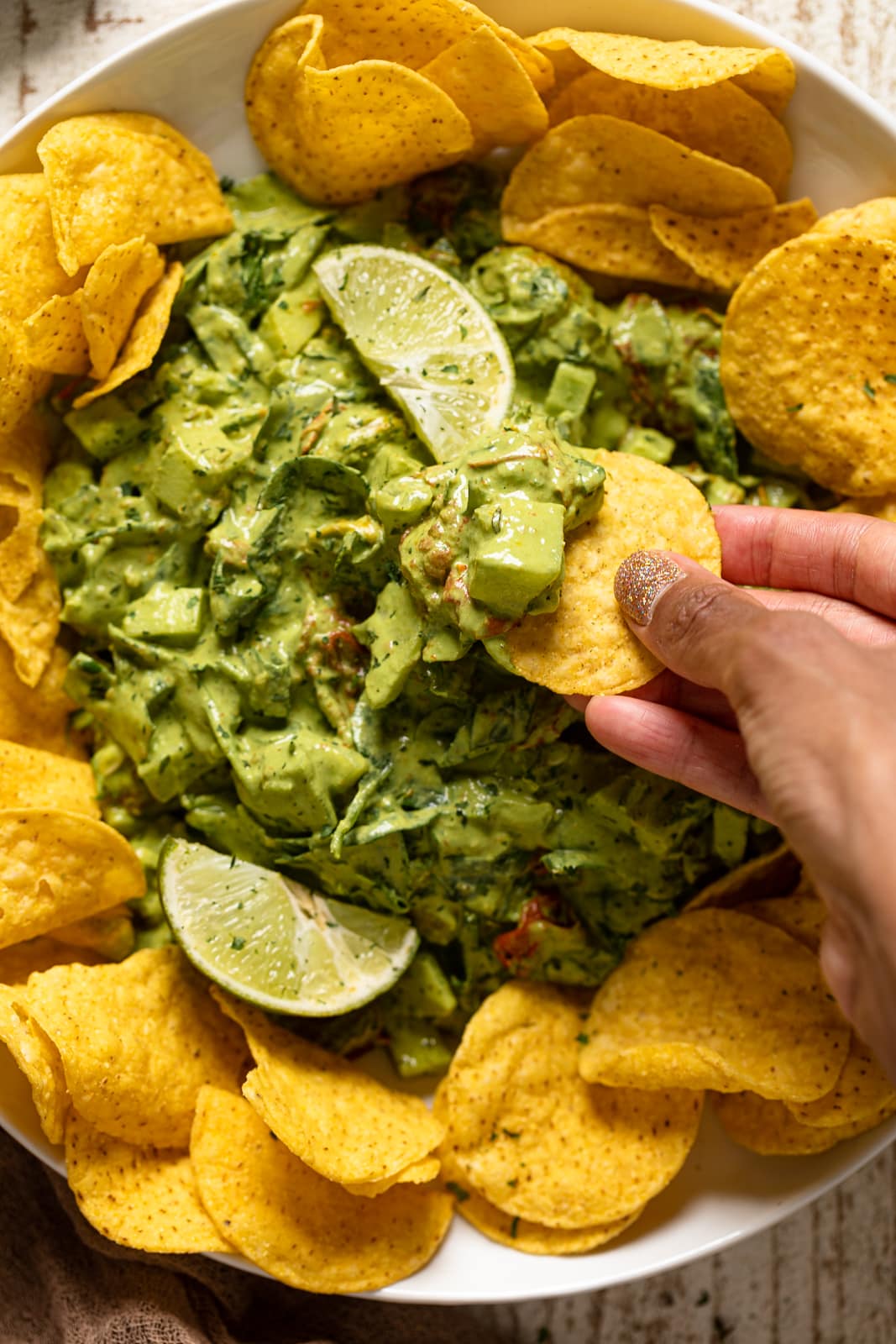 Shanika Graham-White
What you do:
1. For the salad dip, preheat oven to 400 degrees and line a large baking sheet with parchment paper.
2. Add tomatoes and Brussels sprouts in a single layer and drizzle with oil and toss with salt, black pepper, garlic powder, smoked paprika, oregano, parsley, and red pepper flakes. Bake for 15 to 20 minutes. Remove and let cool slightly.
3. For the green goddess sauce, into a high-speed blender, add all ingredients, starting with ½ cup water and blending until smooth. If not smooth enough, add another 2 tablespoons water and blend again.
4. Into a large bowl add spinach, arugula, cucumber, roasted tomatoes and Brussels sprouts, and 1 cup of green goddess sauce, mixing until combined.
5. To serve, add dip to a platter and serve with tortilla chips, crackers, or pita bread.
For more recipes like this, check out: