Wondering where you can get your pizza fix right now? Your freezer. Fortunately, you can buy frozen vegan pizza at almost any grocery store. While your choices may be limited in some areas of the country, it's safe to say that almost every major grocery chain carries at least one brand with a frozen vegan pizza option. Here are seven brands to look for on your next shopping trip.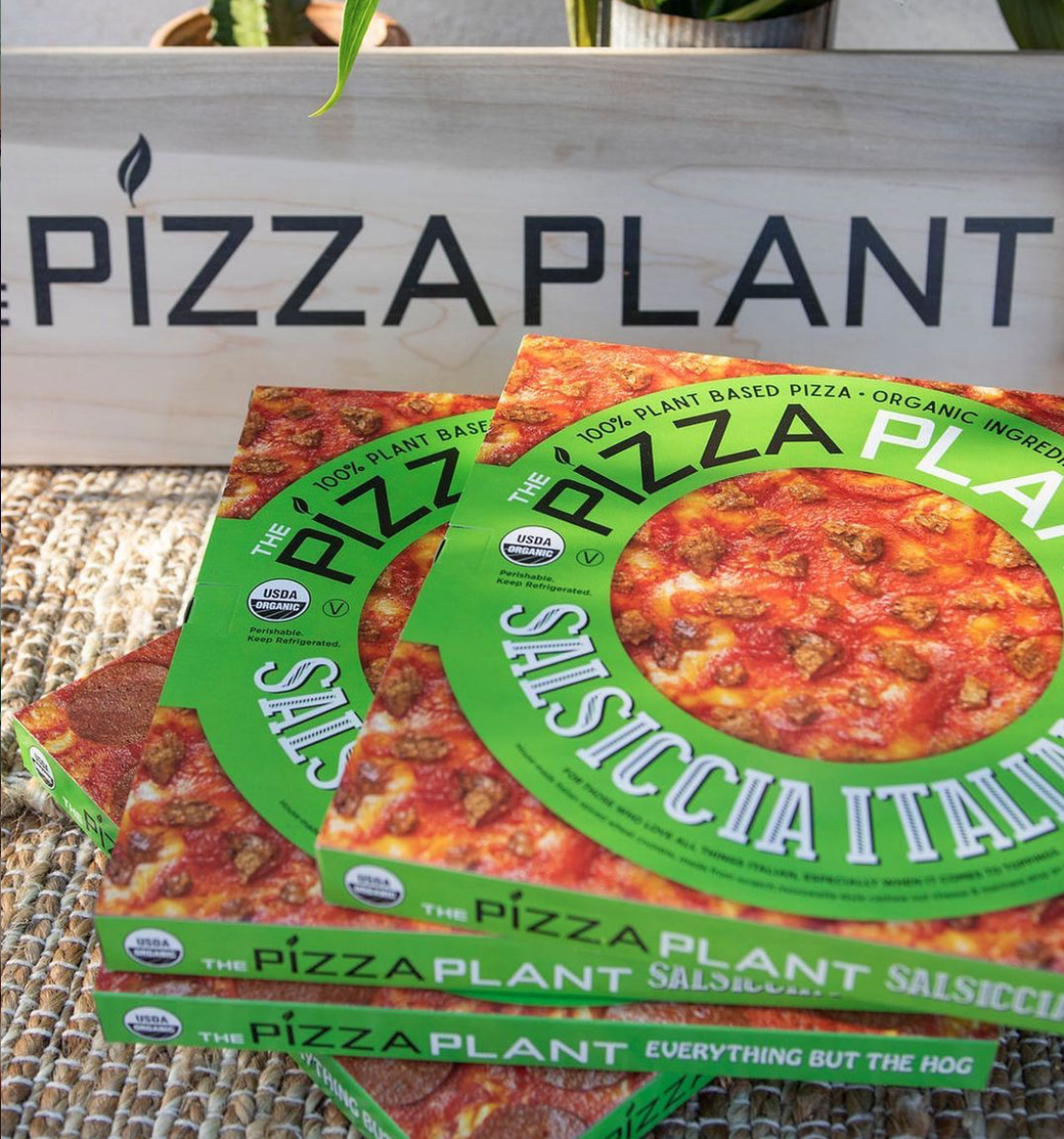 1. The Pizza Plant
How much do we love The Pizza Plant? If we're being honest, it was love at first bite. These made-from-scratch pies are entirely plant-based and available at Whole Foods Market. Even better, they ship straight to your door (nationwide shipping, FTW!). If you're an organic fan, you're in luck, as all pies are prepared fresh in a certified organic facility.
Find it here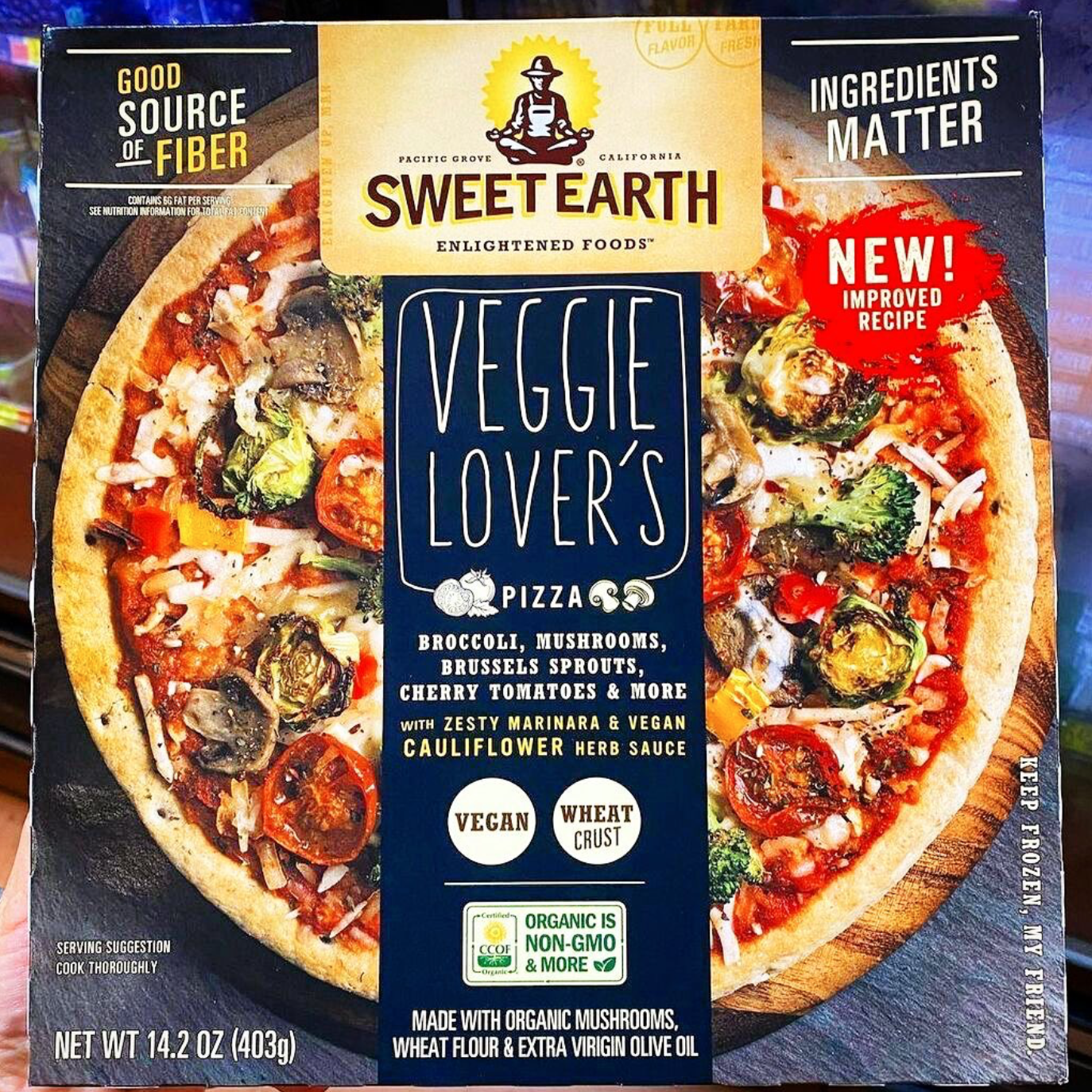 @veganwalmart/Instagram
2. Sweet Earth
The company calls its pizzas enlightened, and that's likely because its ingredients stretch into the creative realm. Of its four plant-based pizzas, the Veggie Lover's is the only one that's fully vegan. Its cornmeal crust is topped with broccoli, Brussels sprouts, mushrooms, roasted tomatoes, onion, garlic, and vegan cheese. The sauce even gets an upgrade with the fancy title of "zesty tomato sauce."
Find it here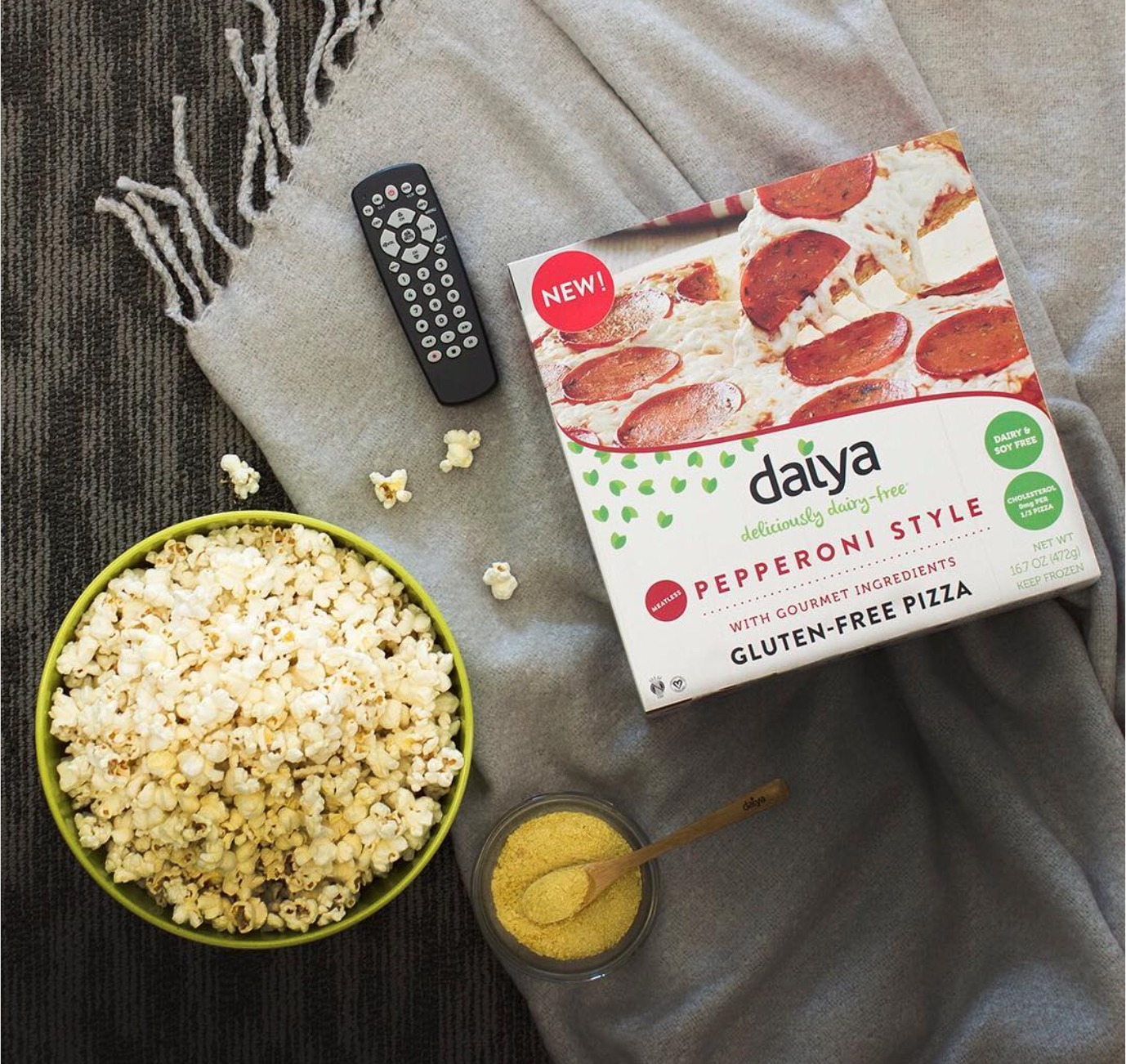 3. Daiya
It only makes sense that the long-time leader in vegan cheese is a frozen pizza rockstar, too. Its pizza lineup includes eight vegan pizzas that will satisfy every palate in your crowd. Got meat lovers among you? Serve up the Pepperoni, Meatless Meat Lover's, or Supreme (with Beyond Meat Italian Sausage Style Crumbles) Pizza. True vegheads may veer toward Fire-Roasted Vegetable or Mushroom & Roasted Garlic while cheese lovers will have no problem devouring the Cheeze Lover's or Margherita Pizza.
Find it here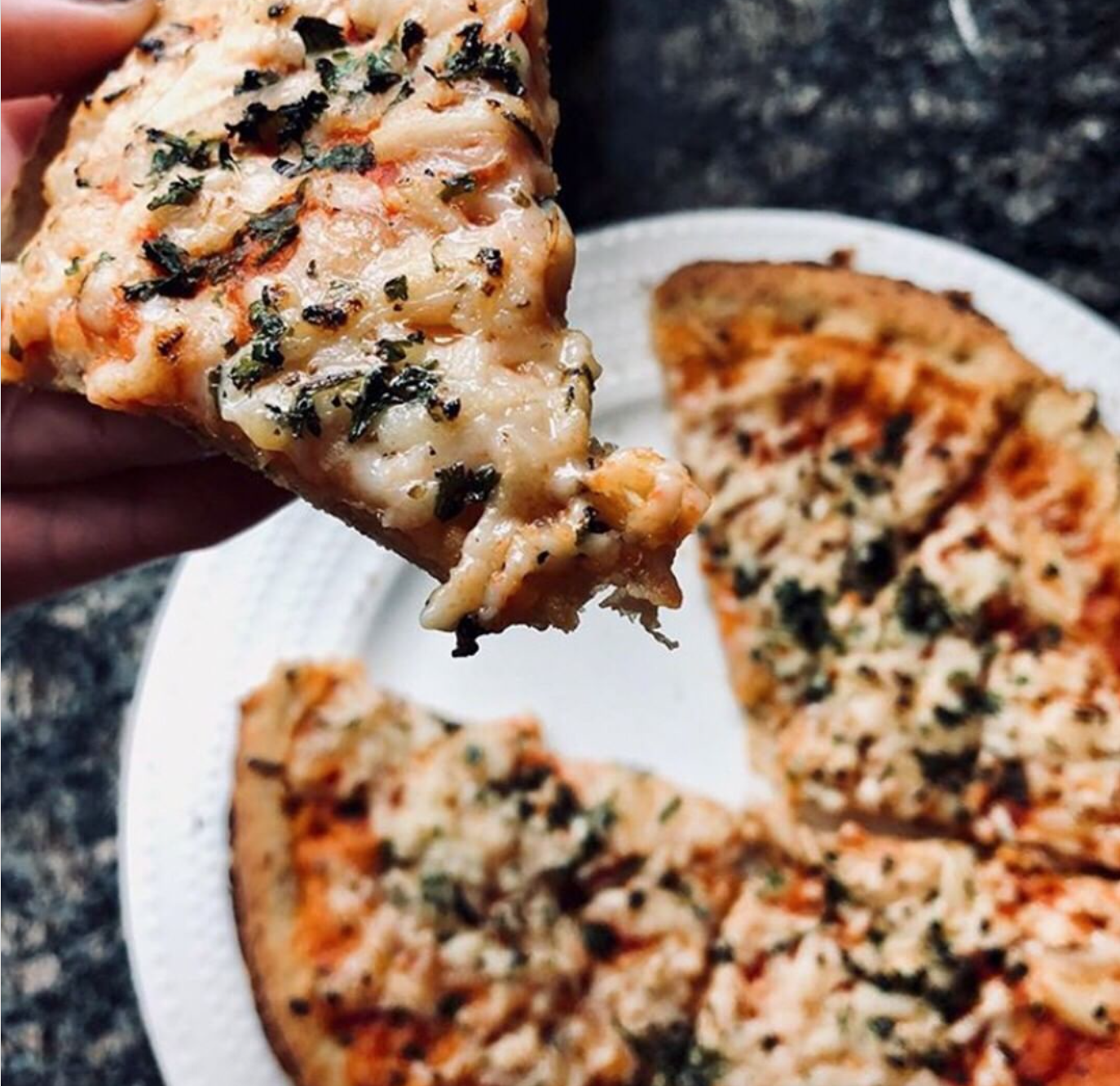 @vegan_kween/Instagram
4. American Flatbread
You won't be disappointed with this company's two vegan options. The crusts include organic wheat and wheat bran and their tomato sauce is loaded with organic goodness, including tomatoes, onions, red wine, carrots, celery, garlic, herbs, black pepper, and red pepper flakes. The Vegan Harvest pie is then loaded with vegan mozzarella, fresh parsley and other herbs, and salt. More in the mood for Farmer's Pie? Trust us, you won't be disappointed with this Bruchetta-topped offering.
Find it here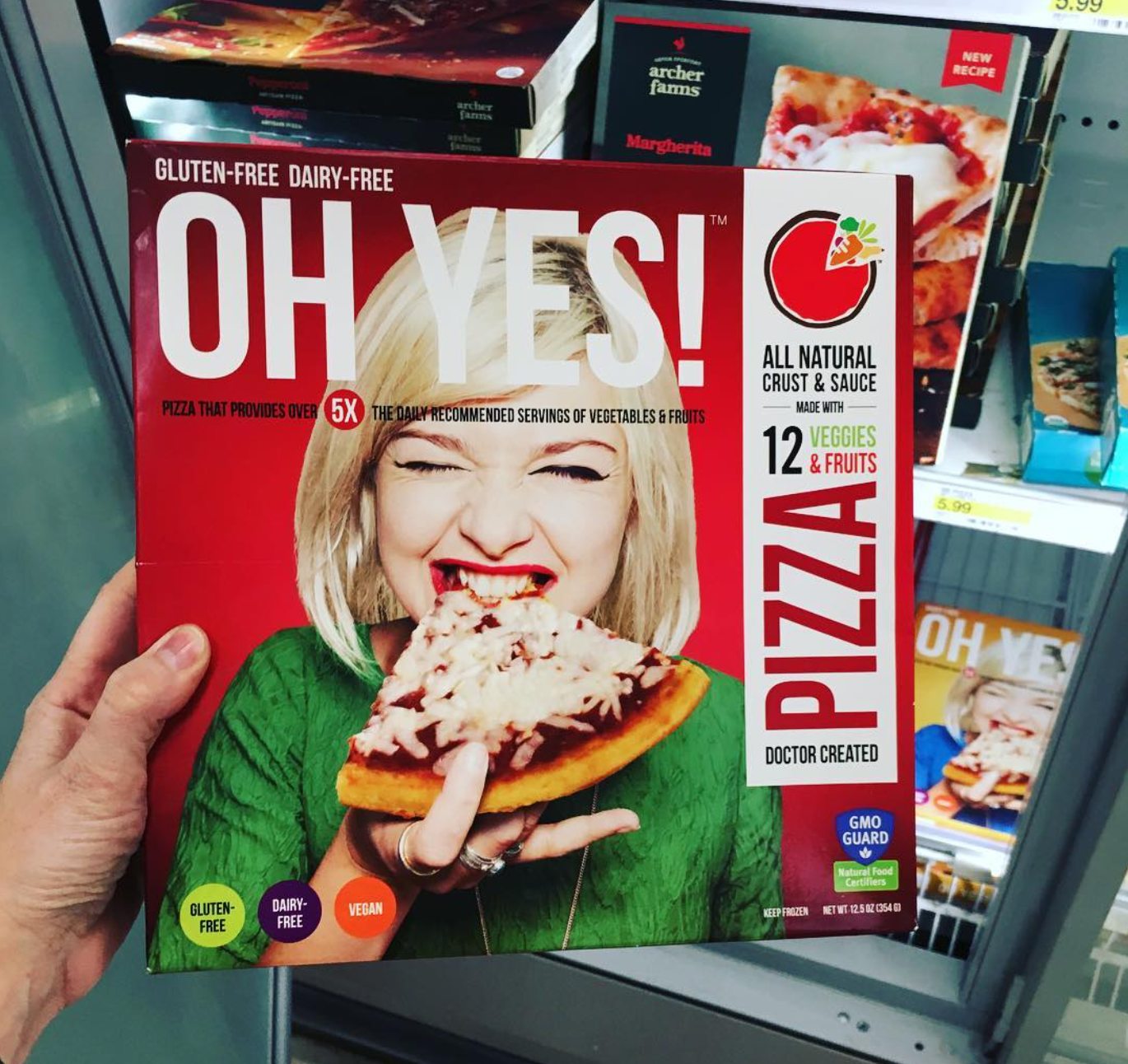 5. Oh Yes!
Not many other companies offer choices in sizes, but with Oh Yes! you can say yes to either 7.5-inch personal pizzas or 10-inch pies, both of which are available with either wheat or gluten-free crusts. The company's vegan pizza offerings feature Follow Your Heart cheese and pack in a full array of veggies in the pizza crust and sauce, including broccoli, carrot, kale, artichokes, cauliflower, and butternut squash.
Find it here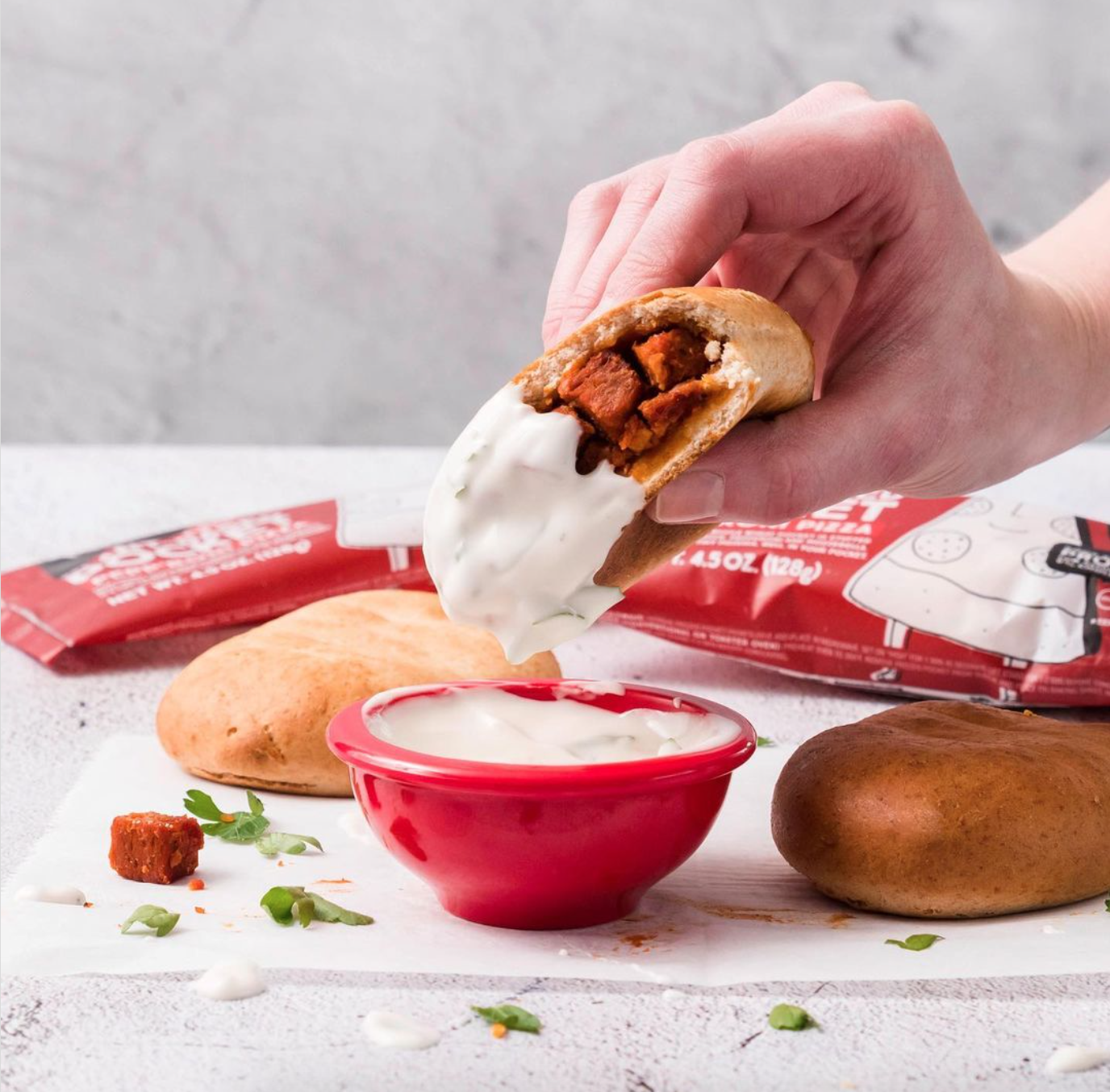 6. Tofurky
This pioneer in vegan foods may not have pizza per se (it discontinued its bona fide pizza line in 2017), but it does have pockets that ooze cheesy goodness, and it's a satisfying substitute when you want an inside-out pizza, so to speak. Choose from Pepp'roni, Turk'y Broccoli Ched'ar, or Ham and Ched'ar.
Find it here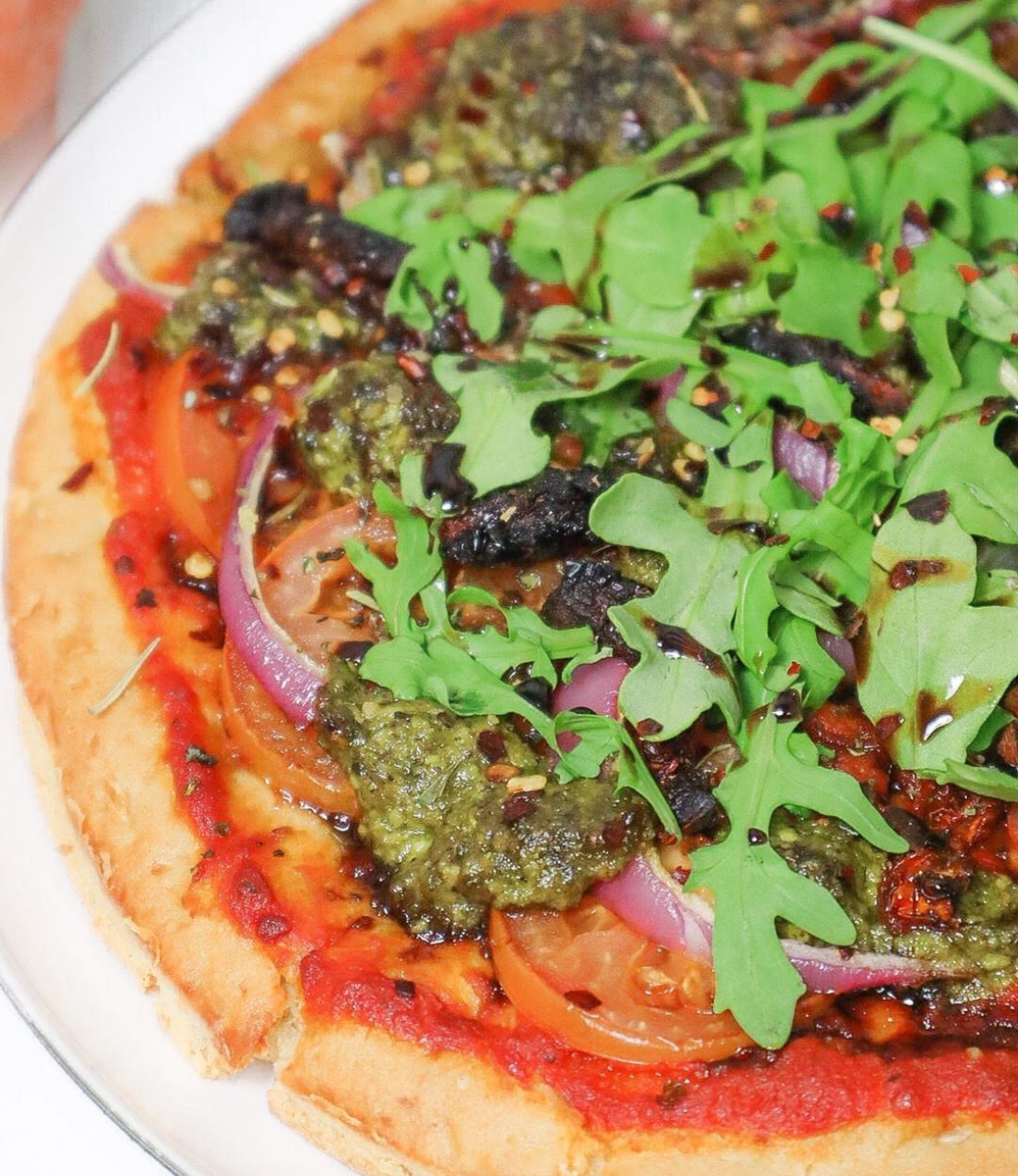 @bitesbylex/Instagram
7. Wholly Veggie!
From Classic Cheeze to Kale & Hemp Pizza, Wholly Veggie's vegan offerings are made with the company's signature cauliflower crust for an added touch of veggies. When we're not grubbing on a slice of cheesy Margherita, find us in the kitchen whipping up our DIY creations with a selection vegan crusts.
Find it here
Karen Asp is the author of Anti-Aging Hacks and award-winning journalist, as well as a fitness pro certified in plant-based nutrition, world record-holding athlete (in Nordic walking), and a vegan mentor with PETA.