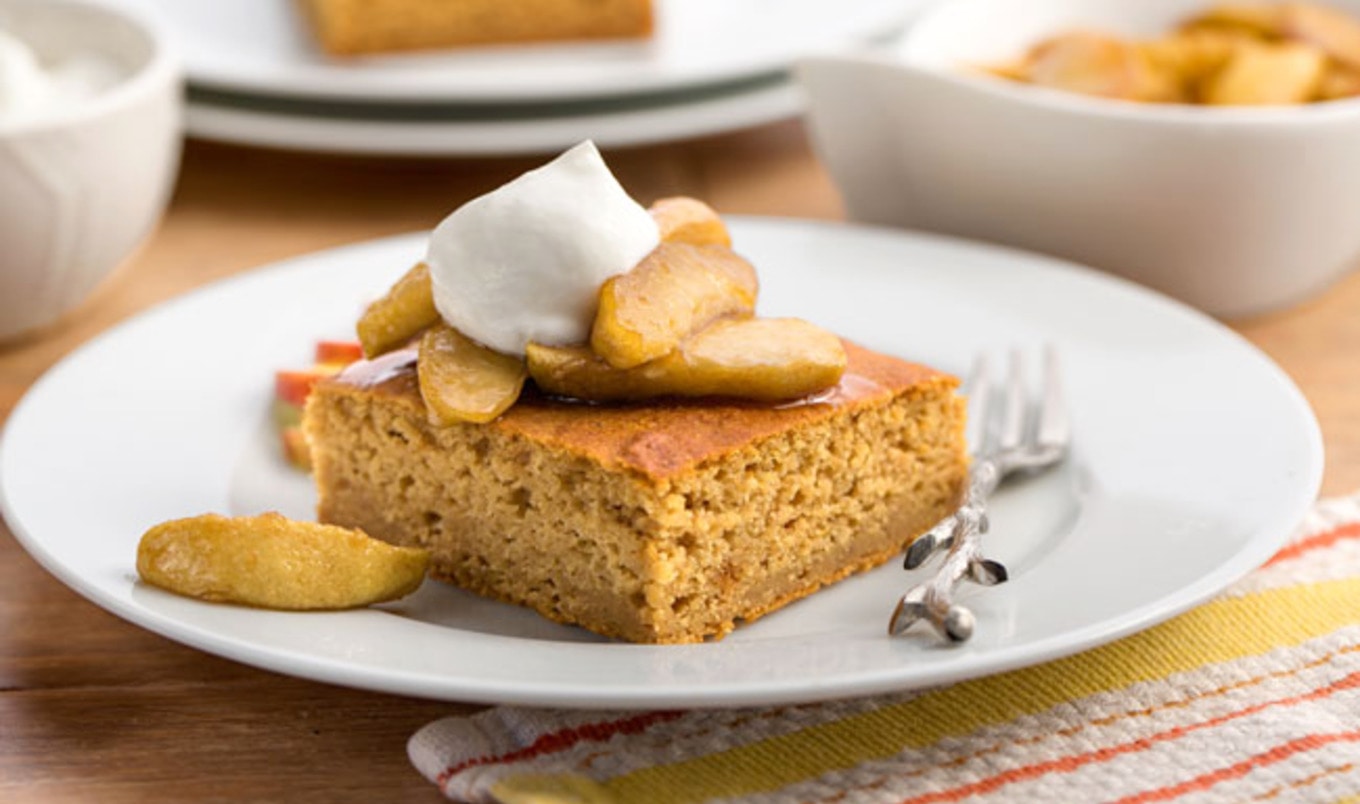 The flavors of autumn come together in this sweet vegan apple cake.
September 28, 2021
Makes one cake
What you need:
3 cups whole wheat pastry flour
2 teaspoons baking soda
1 teaspoon baking powder
1 teaspoon cinnamon
½ teaspoon ground ginger
¼ teaspoon ground nutmeg
¼ teaspoon salt
2½ cups applesauce
¾ cup apple juice
¼ cup maple syrup
2 tablespoons safflower oil, plus additional for pan
2 teaspoon vanilla
1 teaspoon almond extract
Maple Apple Topping, for serving
Vegan whipped cream, for serving

What you do:
1. In a large bowl, sift together flour, baking soda, baking powder, spices, and salt. In another bowl, whisk together remaining ingredients. Add wet ingredients to dry ingredients and whisk well to combine.
2. Lightly grease a non-stick 9x13-inch pan with a little safflower oil. Pour batter into greased pan, and bake at 375 degrees for 30 minutes, or until an inserted toothpick comes out clean. Allow to cool before cutting into 12 pieces. Serve with Maple Apple Topping and vegan whipped cream.