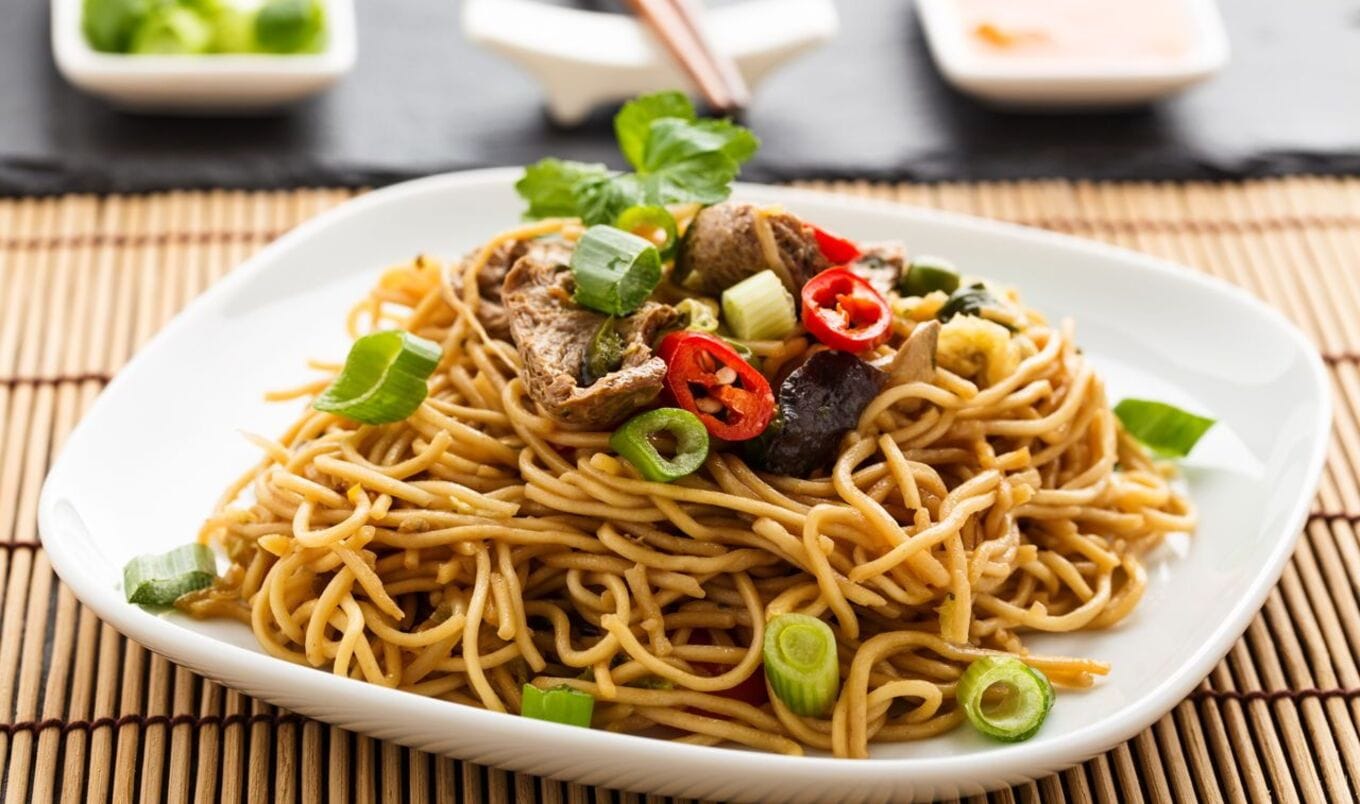 Chinese dishes are easier than ever to prepare at home.
June 23, 2023
This recipe brings together the bold flavors and textures of tender "beef" strips and crisp vegetables, all perfectly coated in a savory sauce. While traditionally prepared with meat, this plant-based version promises to deliver the same satisfaction without compromising on taste. So, get ready to savor the umami-rich flavors and the comforting allure of this classic Chinese dish.
What you need:
1 (12-ounce) package egg-free Chinese noodles
2 teaspoons toasted sesame oil
2 tablespoons peanut oil
1 cup vegan beef strips
4 scallions, chopped
2½ cups napa cabbage or bok choy, trimmed and shredded
1 small carrot, shredded
1½ cups snow peas, strings removed
1 garlic clove, minced
2 teaspoons fresh ginger, peeled and minced
3 tablespoons tamari
What you do:
Cook noodles according to package directions. Drain and place in a large bowl. Add sesame oil and toss to coat. Set aside.
Heat 1 tablespoon of peanut oil in a large skillet or wok over medium-high heat, add vegan beef strips and stir-fry 3 to 5 minutes. Remove from skillet and set aside.
Reheat skillet with remaining 1 tablespoon peanut oil. Add scallions and cabbage and stir-fry 1 minute to soften slightly. Add carrot, snow peas, garlic, and ginger and stir-fry for 1 minute. Add 1 tablespoon tamari and continue cooking until vegetables are tender, about 3 minutes. Add noodles, vegan beef, and remaining tamari, tossing to combine. Serve hot.
For more recipes like this, check out: