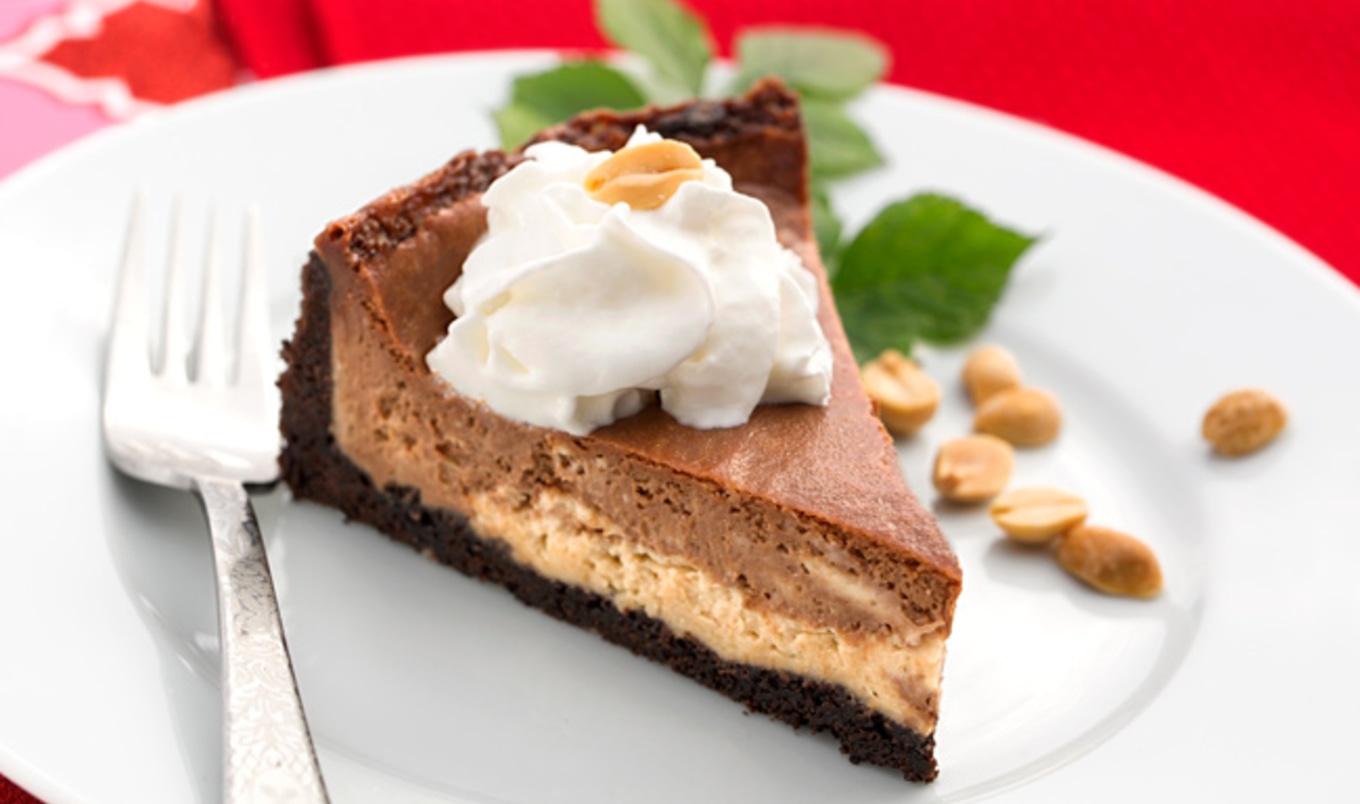 Peanut butter and chocolate have long been a winning combination, but when they're joined in a cheesecake, the result is pure bliss.
May 3, 2016
Serves 8 
What you need:
1-1/2 cups vegan chocolate cookie crumbs
1/4 cup non-hydrogenated vegan margarine, melted
2 (8-ounce) packages vegan cream cheese, softened
3/4 cup sugar
1/2 cup soymilk, at room temperature
1/2 cup semisweet vegan chocolate chips, melted
1/2 teaspoon salt
1/3 cup creamy peanut butter, at room temperature
What you do:
1. Preheat oven to 350 degrees. Lightly oil an 8-inch springform pan. In a bowl or food processor, combine crumbs with margarine and mix well. Place crumb mixture in bottom of prepared pan and press it against bottom and 1 inch up the sides. Refrigerate until chilled.
2. In a large bowl, combine one package of cream cheese, 1/2 cup of the sugar, 1/4 cup of the soymilk, peanut butter, and salt, and beat until smooth. Pour into prepared crust and set aside.
3. In same bowl, combine remaining package of cream cheese, 1/4 cup sugar, and 1/4 cup soymilk and beat until smooth. Fold in the melted chocolate and mix until well blended.
4. Using a circular motion, pour chocolate mixture into peanut butter mixture. With a thin metal spatula or knife, swirl the different colored mixtures to create a marbled pattern.
5. Bake until firm for 45 to 50 minutes. Remove the cake from the oven and let cool completely at room temperature. Refrigerate for several hours before serving.