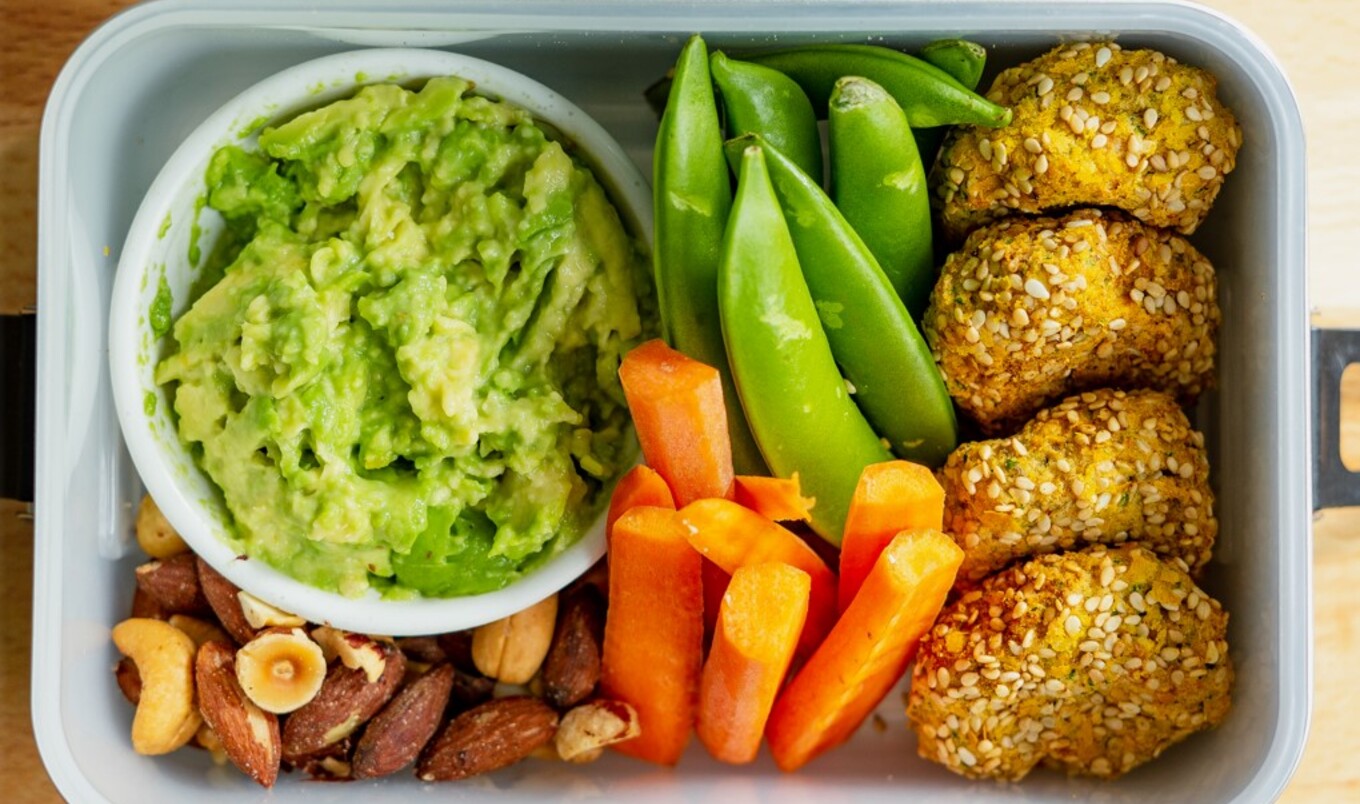 These simple, crispy, plant-based air fryer bites can be rolled into wraps, tossed over salads, or eaten on their own.
January 30, 2023
To complete the Starbucks experience, pair these protein-filled bites from Nosh with Micah blogger Micah Siva with guacamole, crudites, and roasted nuts for a ready-to-go lunch ensemble.
What you need:
1 can chickpeas, drained and rinsed
2 cloves garlic, chopped
2 tablespoons parsley
1¼ teaspoon cumin, divided
1¼ teaspoon paprika, divided
½ teaspoon ground coriander
2 tablespoons all-purpose flour
¼ cup hemp seeds
2 tablespoons chia seeds
1 tablespoon olive oil
Juice of 1 lemon
¼ cup sesame seeds
2 tablespoons nutritional yeast
¼ teaspoon salt
What you do:
Into a food processor, add chickpeas, garlic, parsley, 1 teaspoon of cumin, 1 teaspoon of paprika, ground coriander, flour, hemp seeds, chia seeds, olive oil, and lemon juice, and pulse until a rough dough forms.
Roll into 16 equal-sized balls and set aside.
In a shallow dish, combine sesame seeds, nutritional yeast, salt, ¼ teaspoon of cumin, and ¼ teaspoon of paprika.
Roll balls in sesame seed mixture to coat.
Into an air fryer basket, add chickpea balls and spray liberally with cooking spray. Cook at 350 degrees for 10 minutes.
For more recipes like this, check out: