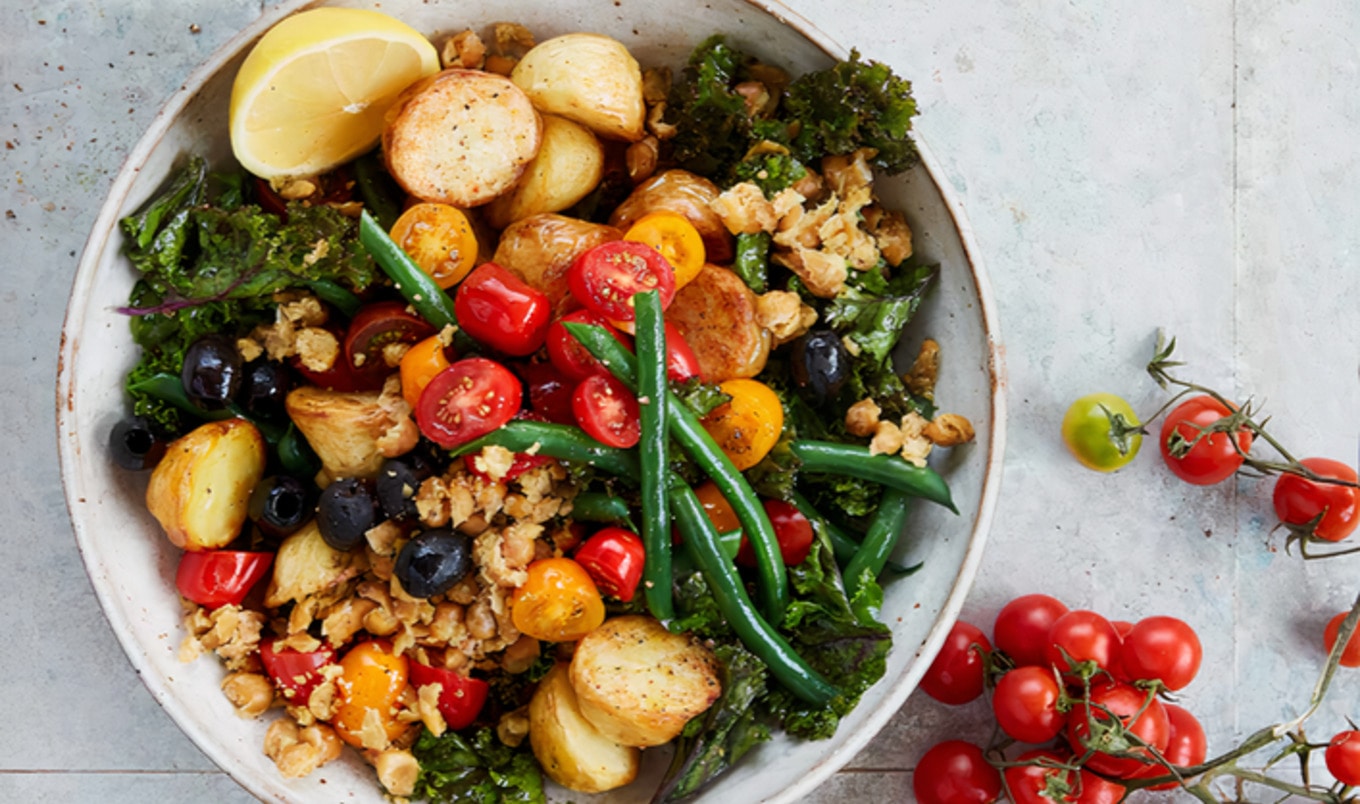 Chickpeas take the place of tuna in this classic French salad recipe.
October 9, 2020
Buttery, roasted potatoes and hearty, protein-rich chickpeas add satiating heft to this crisp kale salad from the Plant Over Processed cookbook.
What you need:
1 pound small red potatoes, cut in half
2 teaspoons olive oil

¼ teaspoon salt
¼ teaspoon black pepper
1 (15-ounce) can chickpeas
6 cups baby kale
1 cup steamed green beans

¼ cup pitted kalamata olives

½ cup cherry tomatoes, halved
¼ cup Italian dressing
What you do:
Preheat oven to 400 degrees. On a baking sheet, toss potatoes with olive oil, salt, and pepper.
Drain and rinse chickpeas and pat dry with paper towels. Spread dried chickpeas on a separate baking sheet. Place in oven with potatoes and bake for 30 minutes. Remove from oven. Place chickpeas in a medium bowl and smash with a fork.
In a salad bowl, place kale, green beans, olives, and cherry tomatoes and drizzle with dressing. Top with mashed chickpeas and baby potatoes.
Photo credit: Andrea Hannemann