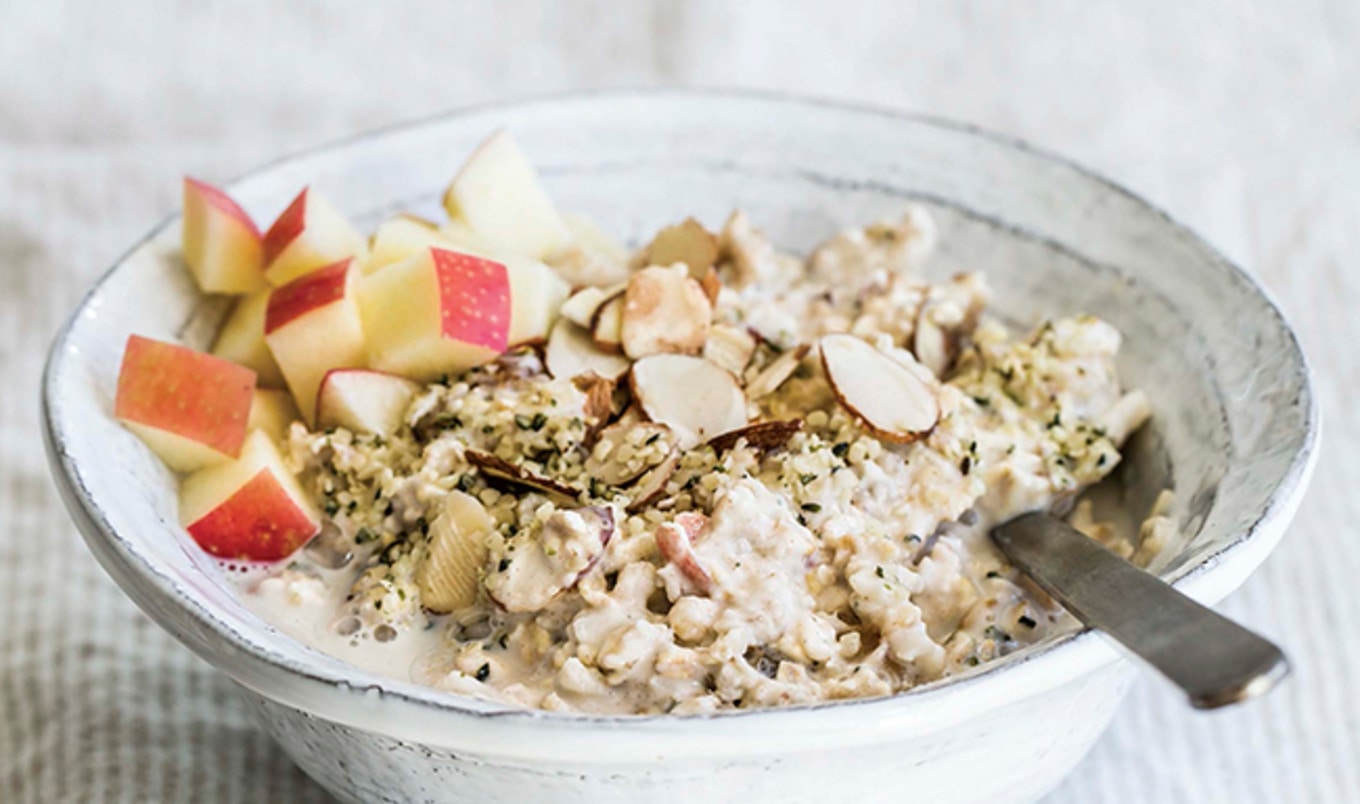 Creamy-dreamy, sweet-and-spicy muesli just became our new favorite on-the-go breakfast.
September 12, 2021
Traditional muesli isn't cooked, but thanks to an overnight soak in non-dairy yogurt, the oats become amazingly soft and creamy, with a nice tart flavor. This is recipe, from Gena Hamshaw's Power Plates, is ideal for busy days: prepare it the night before, then grab it on your way out the door the next morning for breakfast on-the-go!
What you need:
1 cup rolled oats
1½ teaspoons finely grated or minced fresh ginger, or 1⁄2 teaspoon ground ginger
¼ teaspoon ground cinnamon
2 tablespoons shelled hemp seeds
2 tablespoons slivered almonds
¼ cup finely chopped pitted dates or whole raisins
1 small apple, grated
12 ounces plain or vanilla vegan yogurt
Unsweetened vegan milk, if desired
Maple syrup (optional)
What you do:
1. In a medium glass bowl or container with a lid, combine oats, ginger, cinnamon, hemp seeds, almonds, dates, and apple. Stir in yogurt and cover and refrigerate overnight.
2. The next morning, the muesli will be thick and creamy. Stir in vegan milk if a thinner consistency is desired. Serve drizzled with maple syrup.