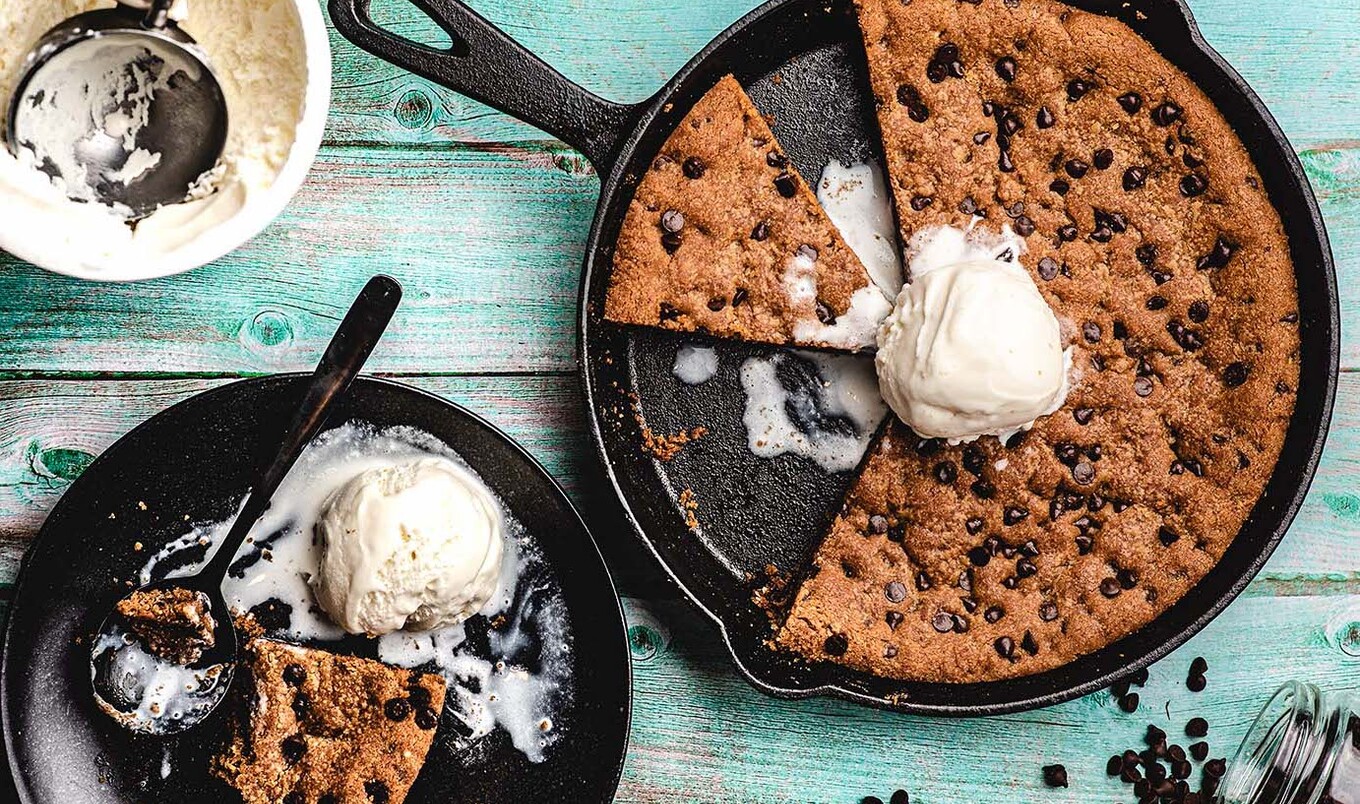 Why have a single-size cookie when you can have a cake-sized, gooey, skillet cookie?
January 18, 2023
Add toasted pecans, mini marshmallows, graham cracker crumbles, or shredded coconut to switch up this skillet cookie from the Epic Vegan Quick and Easy cookbook. Not feeling ice cream? Top this dessert with drizzled chocolate or coconut whipped cream.
What you need:
Cooking spray
1 cup vegan butter, room temperature
¾ cup light brown sugar
¾ cup sugar
3 tablespoons unsweetened vegan milk
1 tablespoon vanilla extract
2¼ cups flour
1 tablespoon cornstarch
1 teaspoon baking soda
1 teaspoon salt, divided
1½ cups vegan chocolate chips or mini vegan chocolate chips
Vegan vanilla ice cream, for serving
What you do:
Preheat oven to 350 degrees. Lightly grease a 10-inch cast-iron skillet or oven-safe skillet with cooking spray.
In a bowl, cream together butter, brown sugar, and sugar. Add milk and vanilla, and mix until well combined. Add flour, cornstarch, baking soda, and ¾ teaspoon salt. Mix until well combined, being careful not to overmix. Fold in chocolate chips until evenly dispersed.
Transfer dough into prepared skillet and press out to the sides of skillet. Sprinkle with remaining salt. Bake for 40 to 45 minutes, until center appears to be dry and top is lightly brown.
Remove from oven and cool completely before serving. Slice like a cake to serve, and top each slice with a scoop of vanilla ice cream.