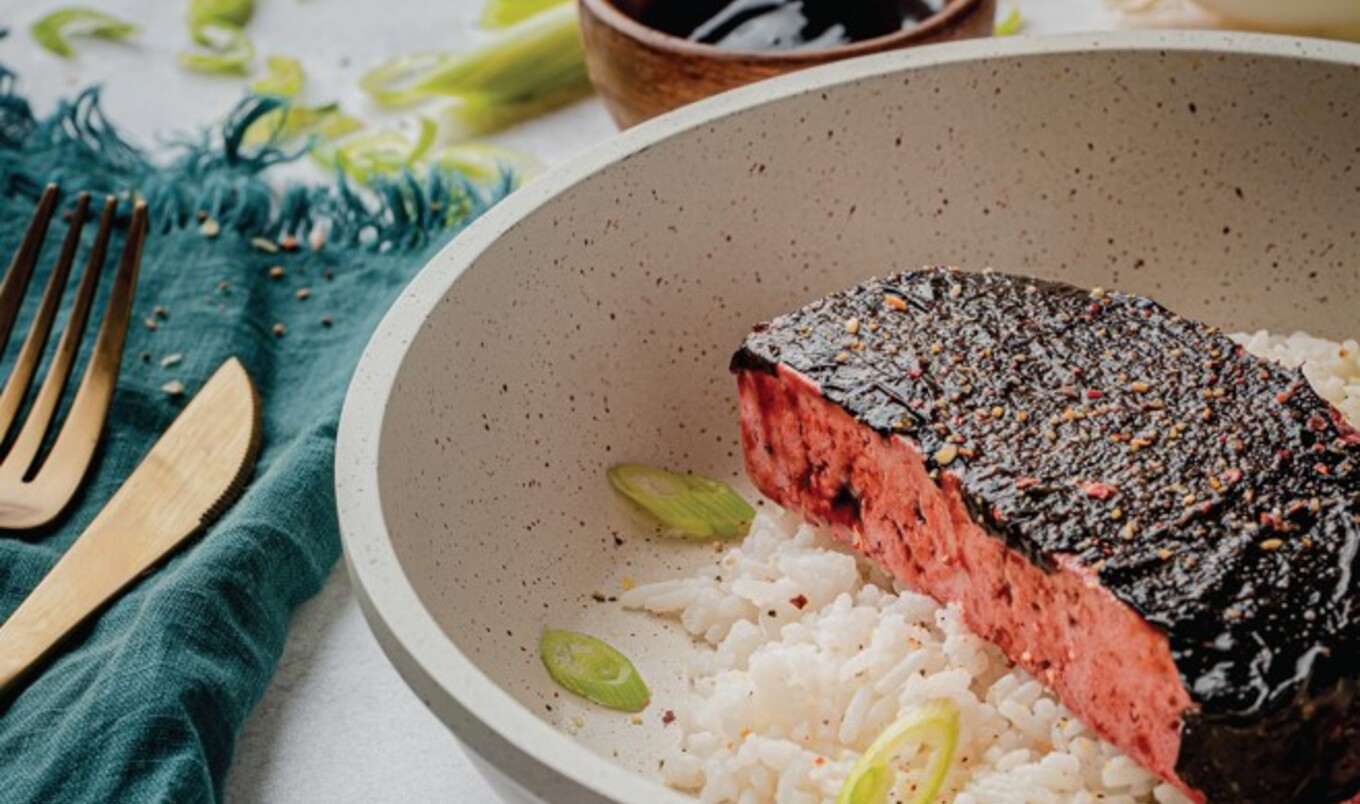 Vegan salmon? It's achieved by creating the same flaky texture and fishy flavor with a few culinary techniques.
April 3, 2023
Saving sea life, one block of tofu at a time. That's the beauty behind this recipe from Vegan Barbecue: More Than 100 Recipes for Smoky and Satisfying Plant-Based BBQ. It does call for a smoker to achieve a depth of flavor and texture, but the transformation of a block of tofu into a perfectly fishy filet makes it totally worth it. Don't have a smoker? Check out this how-to guide to get around it.
What you need:
1 (12.3-ounce) block extra-firm tofu, drained and pressed
2 sheets nori, divided
1 cup vegetable broth
3 tablespoons apple cider vinegar
½ cup beet juice
2 tablespoons white miso paste
1 teaspoon granulated garlic
1 teaspoon salt
½ teaspoon ground turmeric
½ cup cornstarch, plus more if needed
2 tablespoons light oil, for frying
½ cup teriyaki sauce or marinade
Lemon wedges, for garnish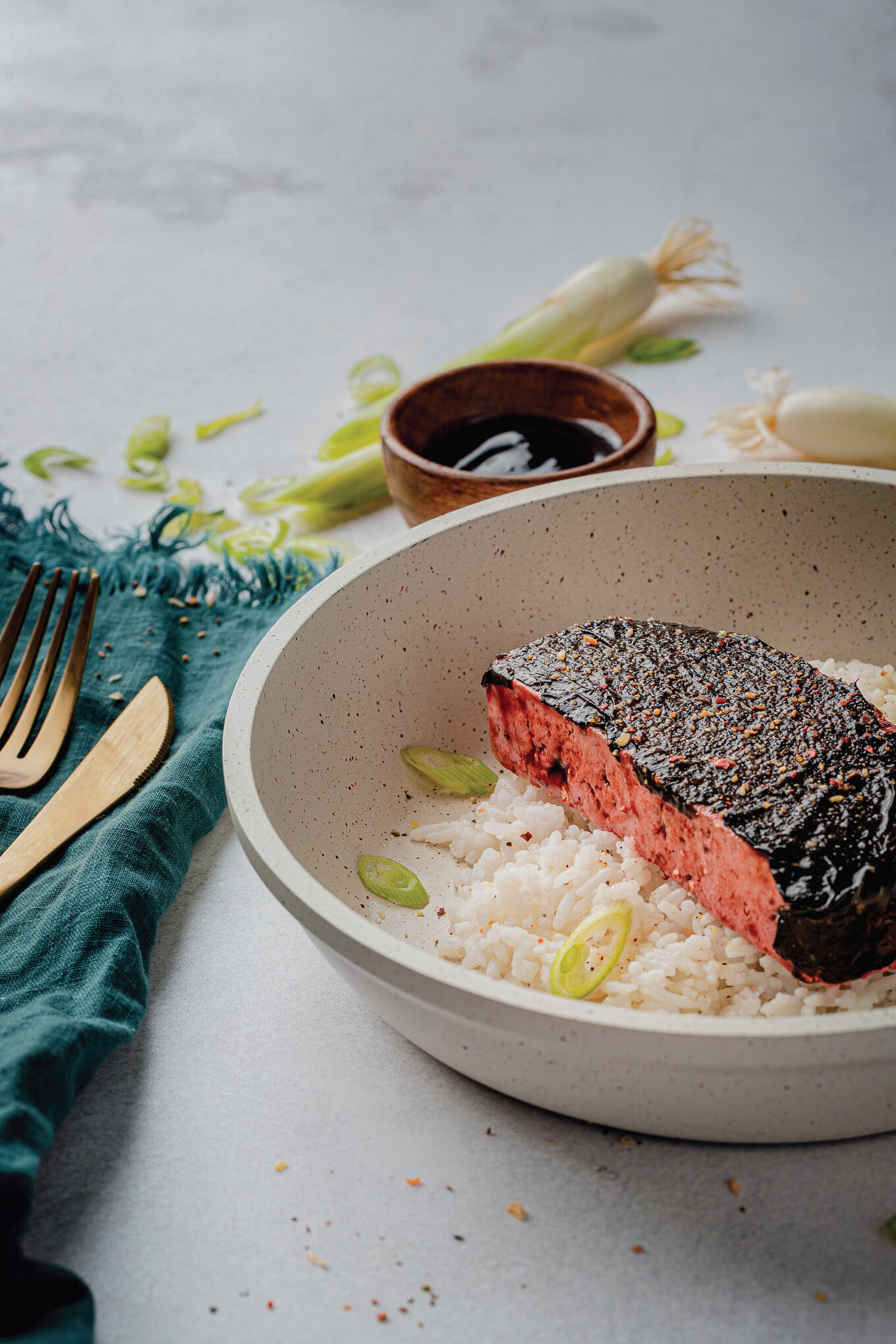 Vegan Barbecue: More Than 100 Recipes for Smoky and Satisfying Plant-Based BBQ
What you do:
Cut tofu in half lengthwise, then in half lengthwise again, making four long, skinny strips of tofu. Take one piece and place a chopstick on either side of tofu to avoid cutting all the way through. Slice tofu partway through repeatedly about ⅛-inch apart to achieve a flaky texture. Repeat with other tofu slices, handling carefully.
Into a blender, add 1 sheet torn nori, vegetable broth, vinegar, beet juice, miso, granulated garlic, salt, and turmeric. Blend until smooth. Into a zippered bag or dish, place tofu and cover with marinade. Let marinate for a minimum of 30 minutes or overnight in refrigerator.
Into a wide bowl, add cornstarch. Cut remaining nori into strips roughly same size as tofu pieces. Gently remove a tofu piece from marinade (carefully as it will be fragile). Dunk a strip of nori into marinade, then stick to back of tofu. Dredge tofu with nori attached in cornstarch, covering all sides. Repeat with remaining pieces.
In a large skillet or frying pan over medium-high heat, warm oil. Once hot, add tofu. Fry for 2 to 4 minutes per side, until lightly golden all over. Transfer to a baking dish and arrange in a single layer. Baste fried tofu with teriyaki marinade.
Prepare your smoker for a 10-minute smoke session over low heat. Smoke salmon just enough to establish a bit of flavor, about 10 minutes. Remove from smoker and serve with lemon wedges.
For more recipes like this, check out:
Here at VegNews, we live and breathe the vegan lifestyle, and only recommend products we feel make our lives amazing. Occasionally, articles may include shopping links where we might earn a small commission. In no way does this effect the editorial integrity of VegNews.