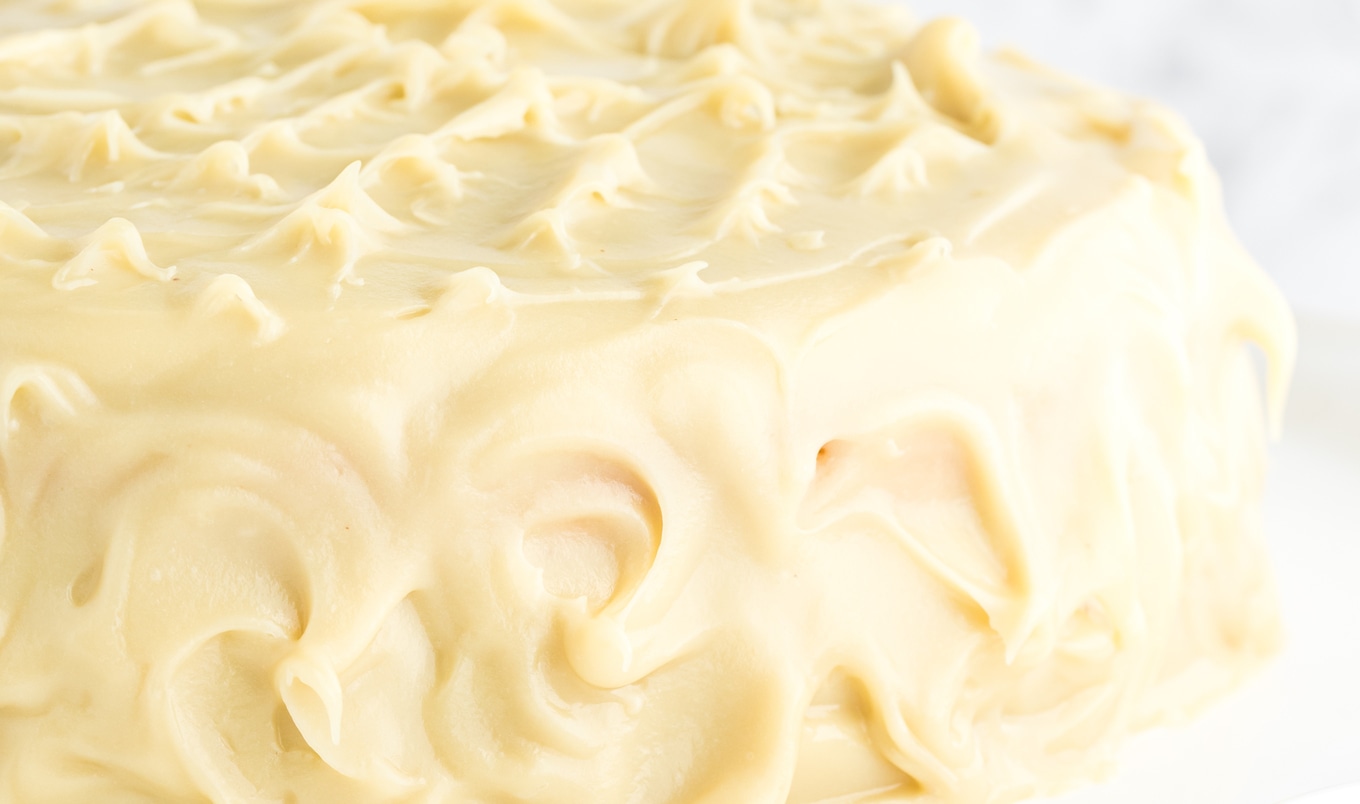 Yellow sweet potato adds mellow sweetness, moisture, and a tender crumb to this delicious birthday-ready layer cake.
August 7, 2021
Coconut butter and blended sweet potatoes combine to make a creamy frosting for this double-layer yellow cake from Dreena's Kind Kitchen cookbook. Top with sprinkles, fresh berries, or chocolate shavings for a stand-out dessert.
What you need:
For the cake:
1 cup cooked yellow sweet potato flesh, cooled
1½ cups vegan milk
3 tablespoons raw cashews
1½ teaspoons lemon juice
2 teaspoons vanilla extract
2 cups spelt flour
2 tablespoons white whole-wheat flour
½ cup plus 2 tablespoons sugar
2 teaspoons baking powder
¼ teaspoon baking soda
¼ teaspoon salt
For the frosting:
2 cups cooked yellow sweet potato flesh, cooled
1 cup coconut butter, not melted
¾ cup sugar
⅔ cup vegan milk
½ teaspoon salt
½ teaspoon vanilla bean powder
What you do:
For the cake, preheat oven to 350 degrees. Lightly grease two 9-inch round cake pans and cut a round of parchment paper to fit bottom of each pan.
Into a blender, add sweet potato, milk, cashews, lemon juice, and vanilla extract and blend until completely smooth.
In a large bowl, combine flour, sugar, baking powder, baking soda, and salt.
Add wet ingredients to dry and mix well. Into prepared pans, evenly divide batter. Bake for 21 to 23 minutes, until a knife inserted in center comes out clean. Transfer to a wire rack to cool completely in pans. Carefully invert pans to remove cakes and set aside.
For the frosting, into a high-speed blender, add sweet potato, coconut butter, sugar, milk, and salt. Process until very smooth, scraping down blender as needed. Add vanilla bean powder and stir with a spatula.
On a plate, place one cake layer and spread a thick layer of frosting over top. Place second cake layer on top and evenly spread with frosting. Ice sides of both layers ​​​​​​​​​​​​with remaining frosting.
Photo credit: Dreena Burton