There are no rules when it comes to pulling together a holiday meal. Start by choosing a vegan roast (there are a plethora of options) and then build around it with a mix of side dishes. This year, why not fuse components of a traditional dinner with some soul food classics? Whether you're a Southerner who wants to veganize some of your favorite comfort dishes or you have a craving for killer mac and cheese, these 18 vegan soul food recipes are sure to provide some drool-worthy dinner inspiration.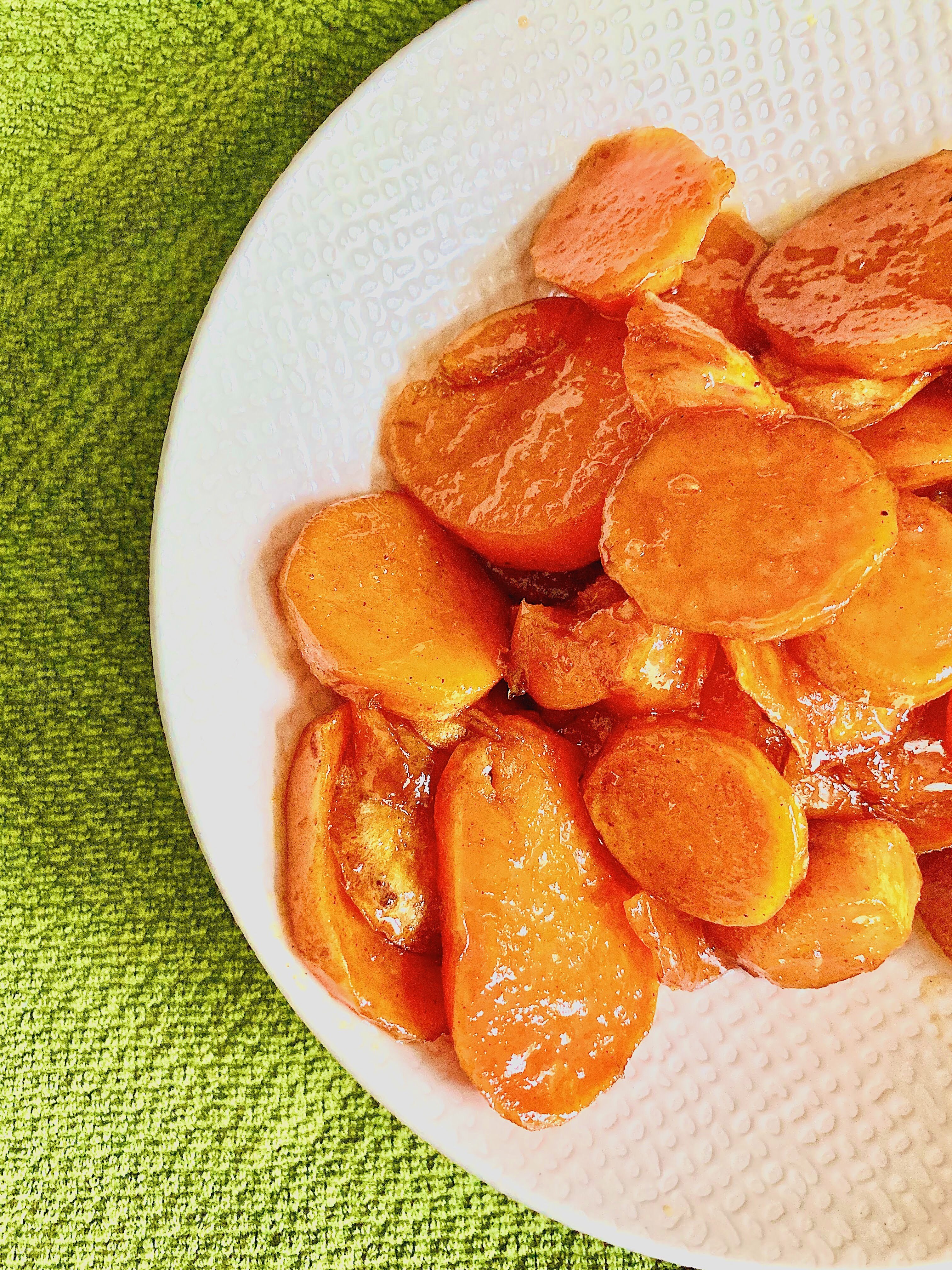 1. Southern Candied Yams by Eat Plants & Prosper
Yams are a mainstay for Thanksgiving traditionalists. Sweeten things up with this candied yam dish, which incorporates a sweet sauce made with cinnamon and brown sugar.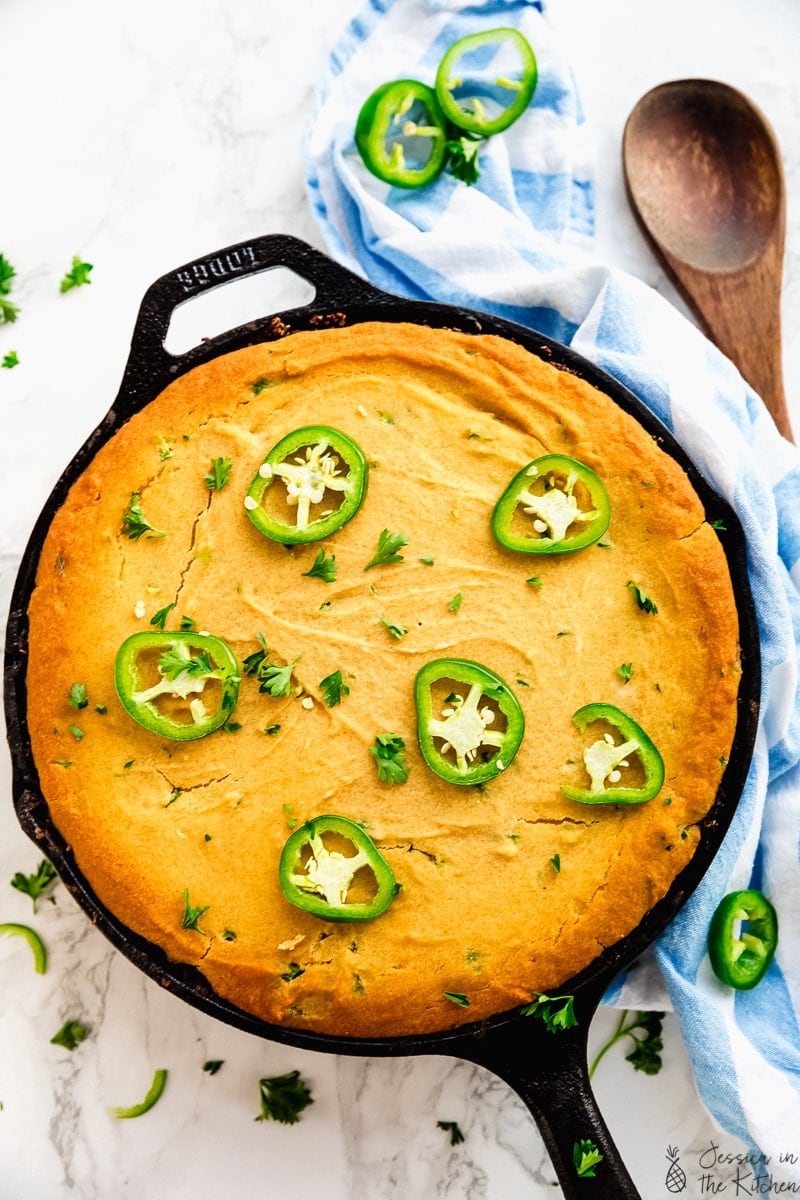 2. Chili Cornbread Casserole by Jessica in the Kitchen
Cornbread is a Southern classic. This recipe transforms a hearty chili into a holiday-worthy casserole by topping it with cornbread for a seriously scrumptious two-in-one side dish.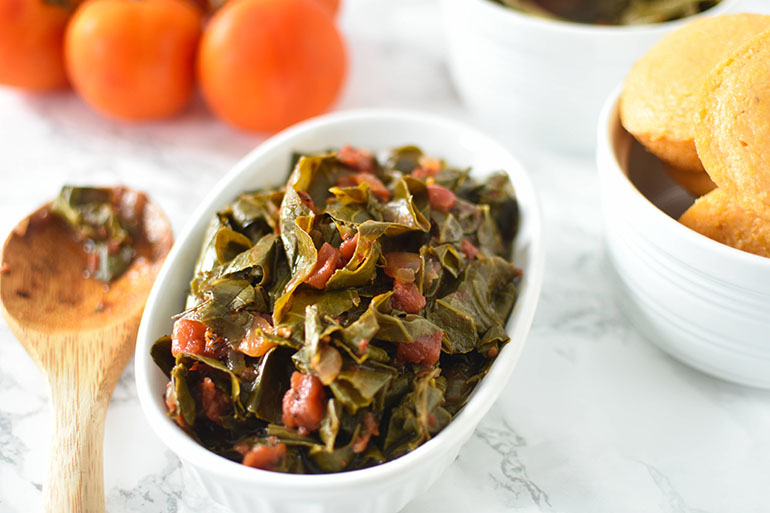 3. Slow Cooker Southern Collard Greens With Fire-Roasted Tomatoes by I Can You Can Vegan
Collard greens are one of the most popular dark leafy greens in soul food culture. A rare but practical way to stew them is in a slow-cooker, so you won't have to worry about one more thing taking up space on the stovetop.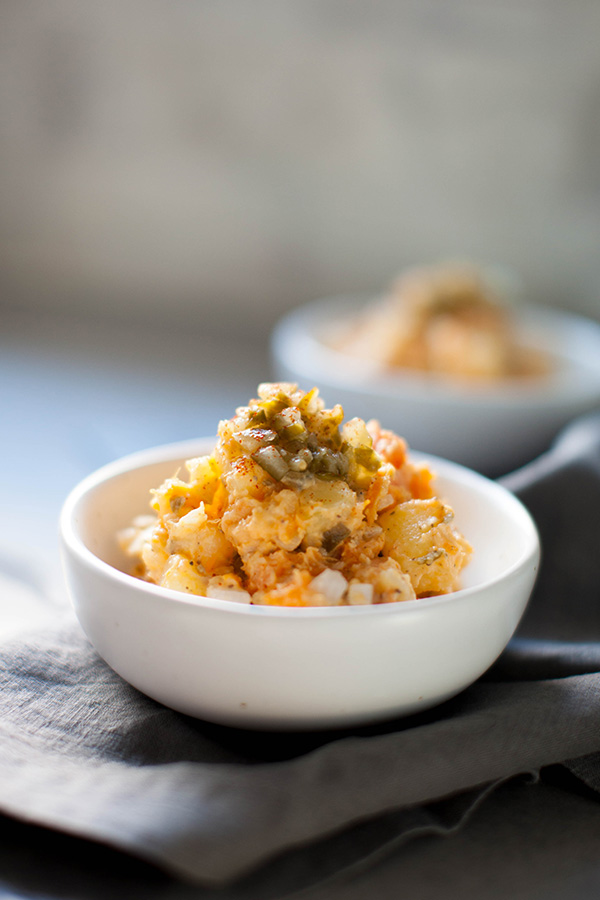 4. Southern Sweet Potato Salad by Sweet Potato Soul
This is the time of year to embrace root vegetables, and this simple salad brings together Yukon and sweet spuds in a creamy herb sauce you'll love.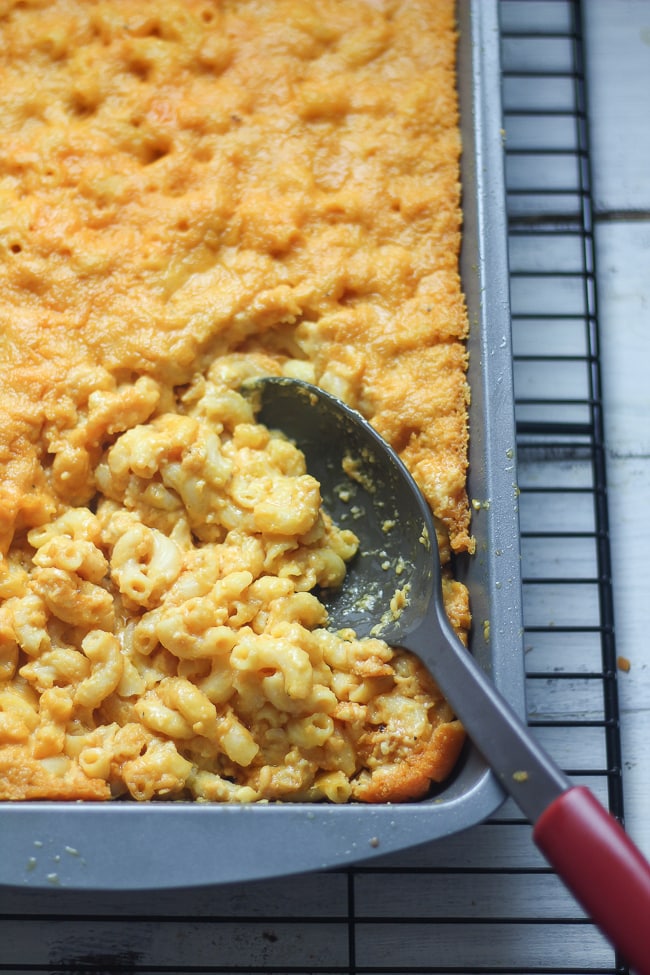 5. Baked Mac and Cheese by Vegan With Curves
Mac and cheese is a soulful side dish that should always have a place at the holiday dinner table. This version incorporates vegan cream cheese, shredded cheese, and silken tofu for a creamy, comforting staple that will tempt you long after it has been devoured.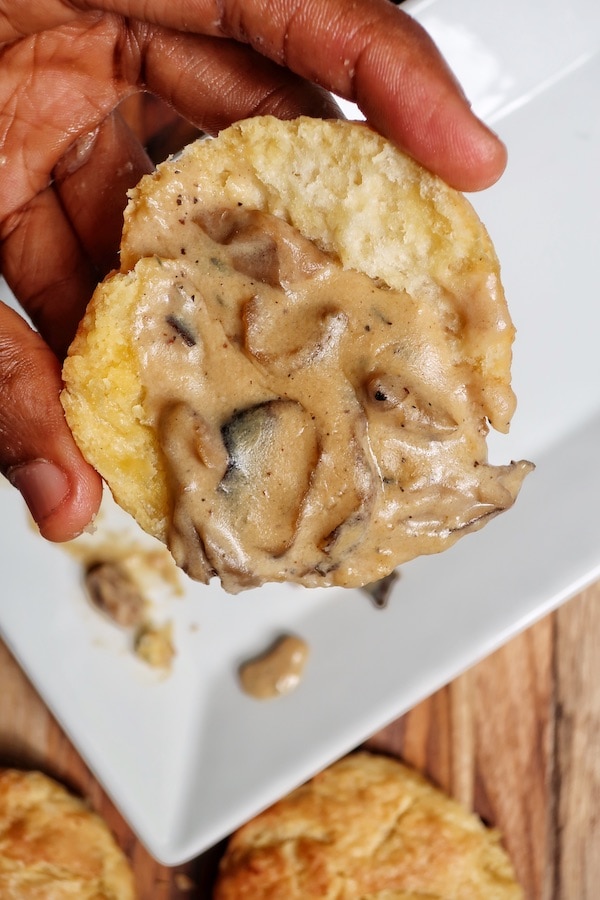 6. Biscuits and Gravy by From the Comfort of My Bowl
Homemade, fresh-out-of-the-oven biscuits smothered in country-style mushroom gravy—need we say more?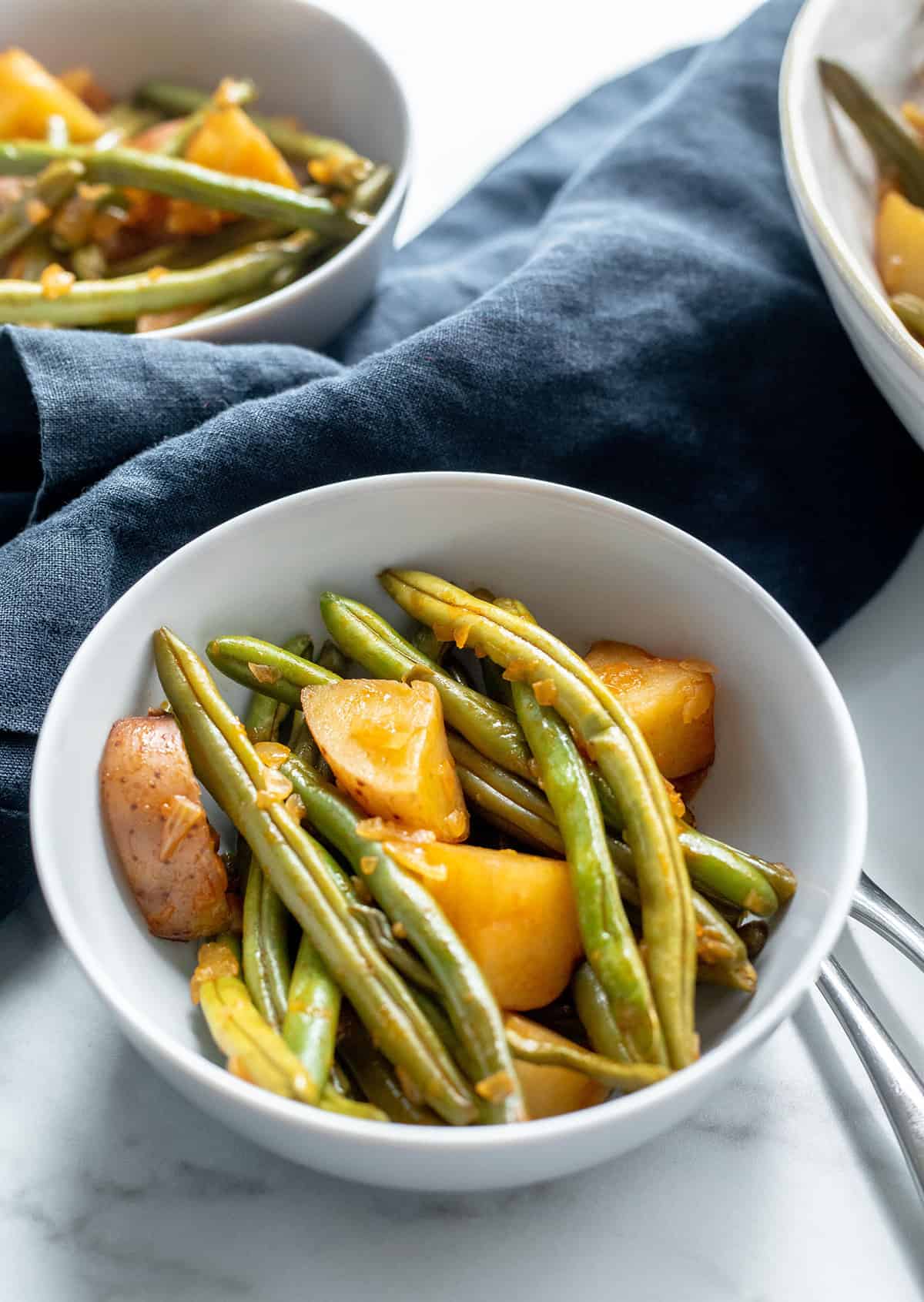 7. Southern Green Beans and Potatoes by Healthier Steps
In Southern cuisine, green beans are traditionally cooked with bacon. This version elevates with hearty baby potatoes, onions, garlic, and smoked paprika. Top it with coconut bacon for a little crunch.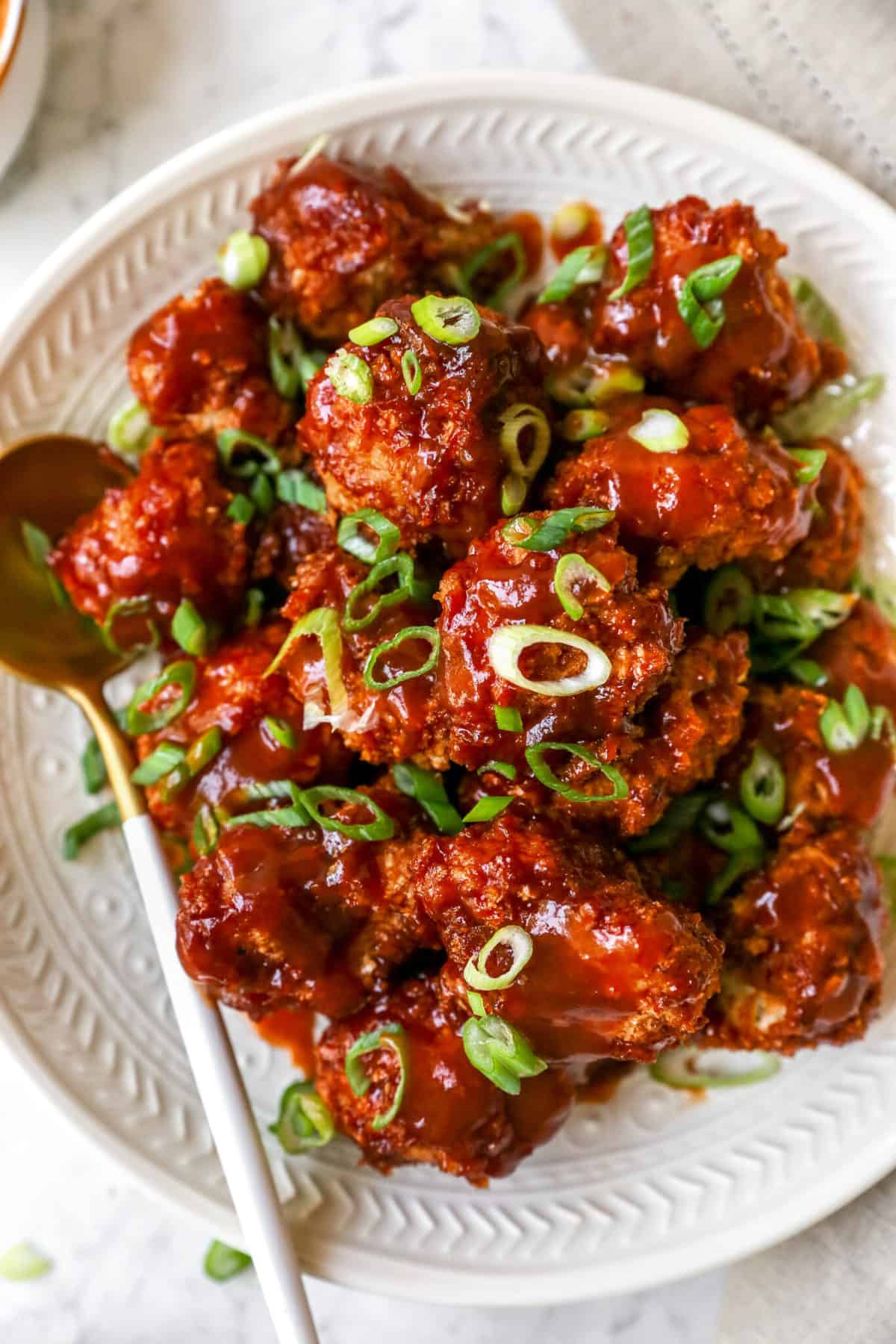 8. BBQ Cauliflower Wings by Jessica in the Kitchen
Capitalize on the cauliflower trend with this side dish everyone will love. These cauliflower wings are crispy, crunchy, and coated with a thick barbecue sauce.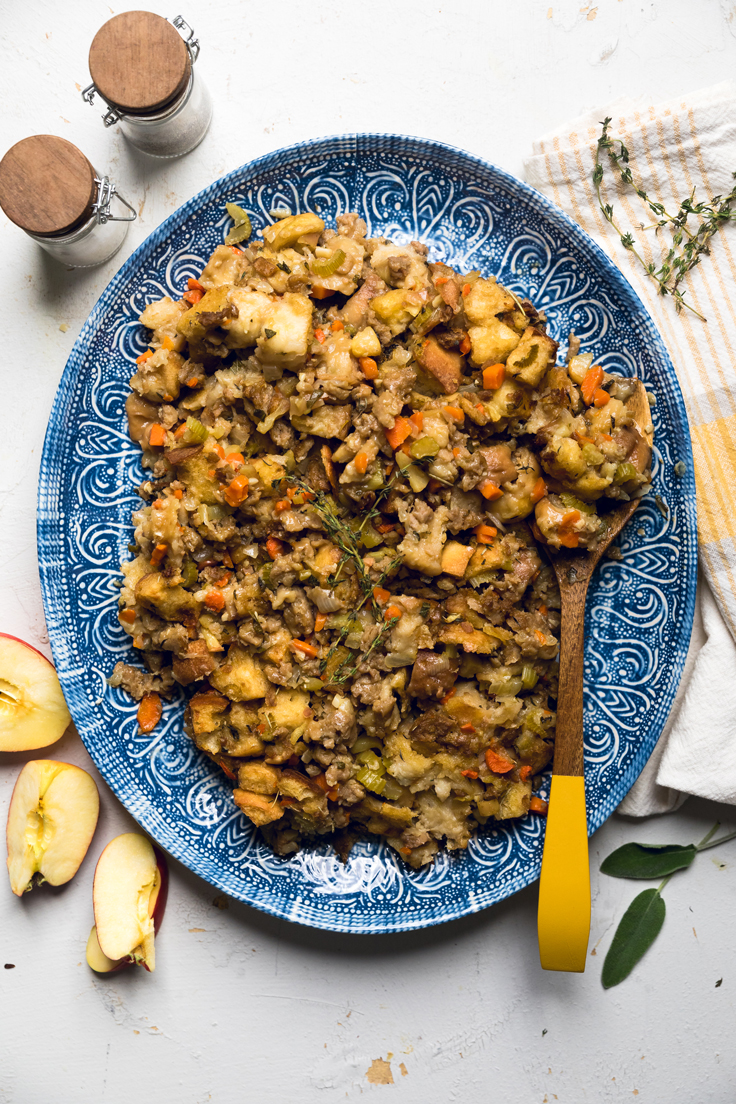 9. Apple and Sausage Stuffing by Make It Dairy Free
Stuffing is a traditional holiday addition you don't want to forget. This version is stuffed with vegan sausage, onions, apple, carrot, and the traditional mix of holiday herbs, and can be prepped a day in advance.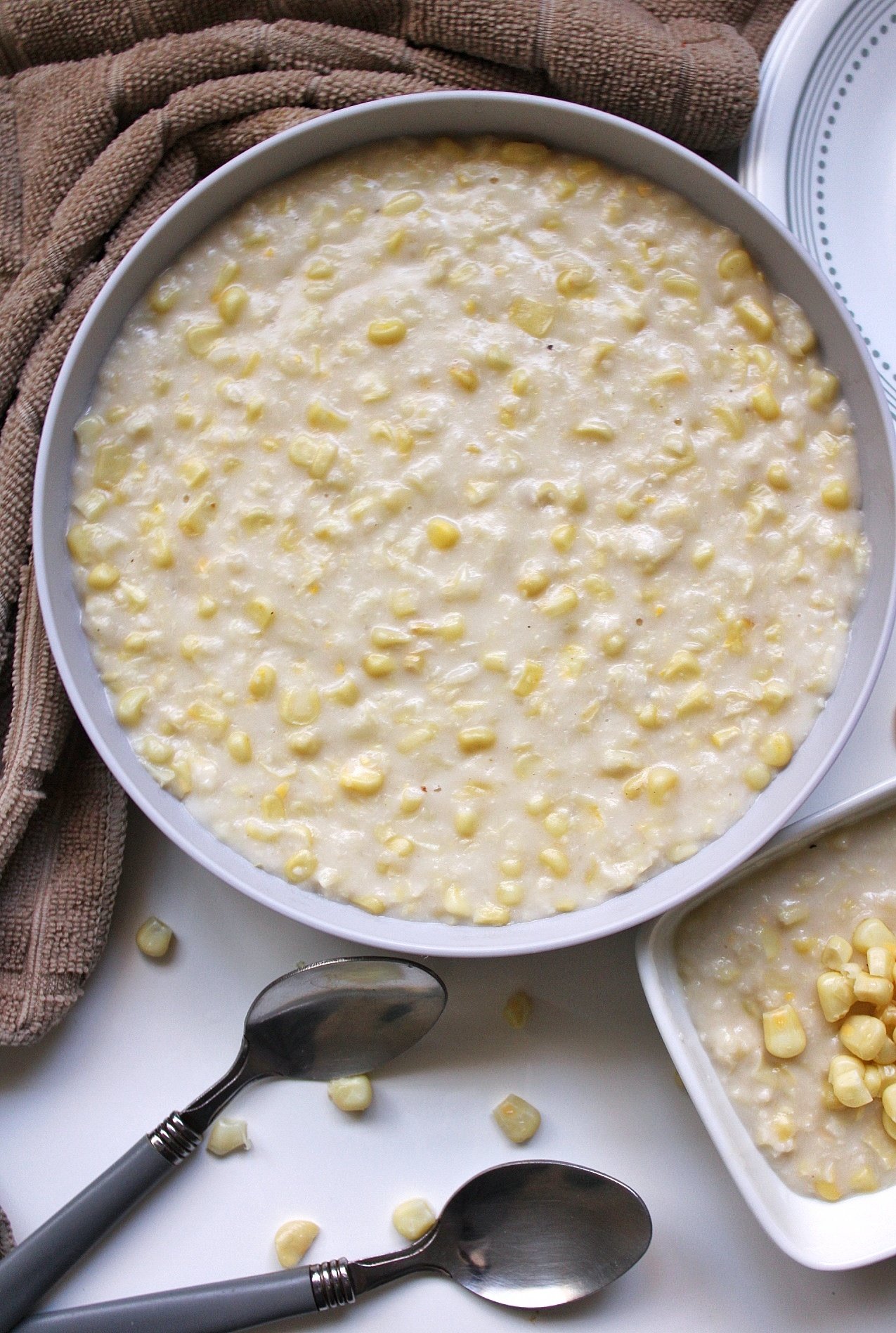 10. Coconut Creamed Corn by Plant-Based and Broke
Creamed corn is a popular side dish that is traditionally made with a cream base. This version swaps out the dairy for canned coconut milk, making it everything you want in a comforting dish—sweet, creamy, and packed with flavor.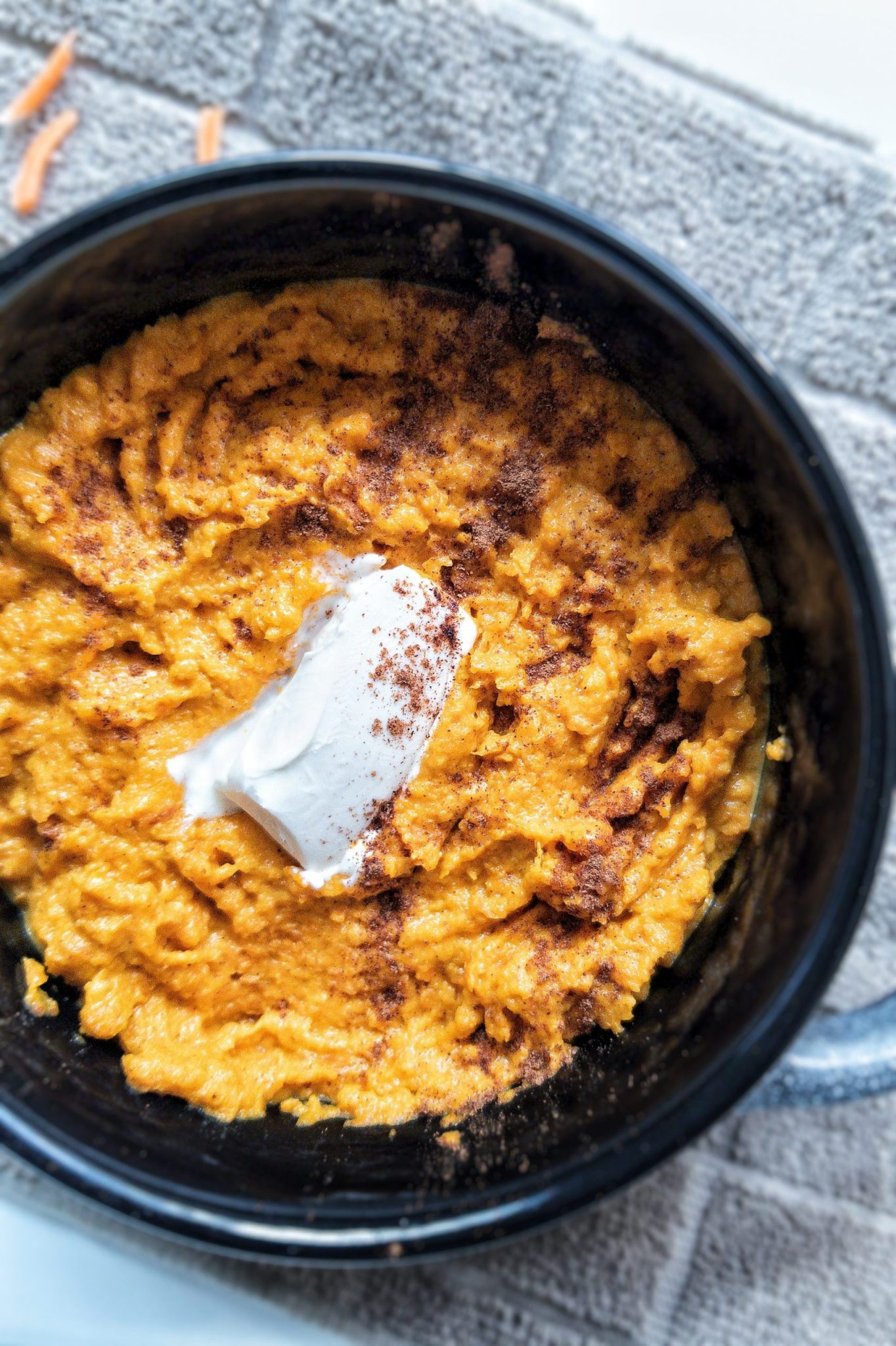 11. Mashed Carrots With Cinnamon and Brown Sugar by Plant-Based and Broke
An easy way to level up roasted carrots, this dish transforms them into a purée packed with warming spices, vegan butter, and coconut milk.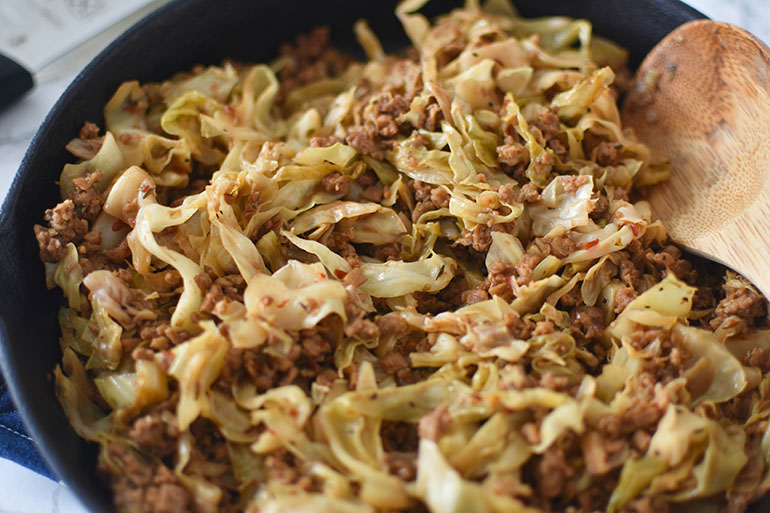 12. Southern Beef and Cabbage by I Can You Can Vegan
A simple side that comes together quickly, this Southern Beef and Cabbage dish is best served alongside mashed potatoes.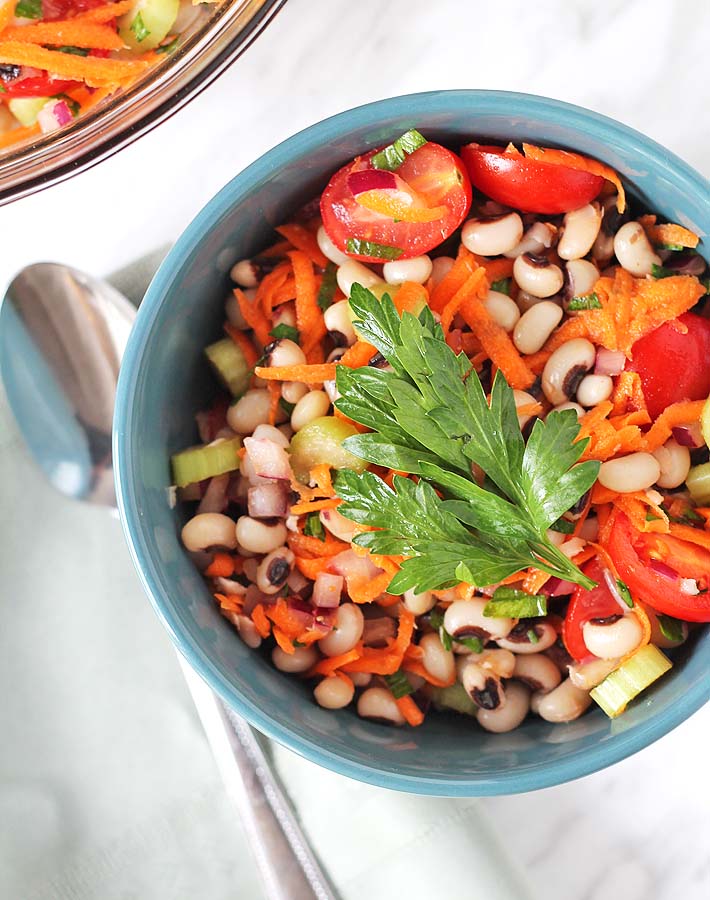 13. Black-Eyed Pea Salad by Delightful Adventures
You can never go wrong with a simple side salad. If you need to bring some color to your meal, add this salad to your "must-make" list.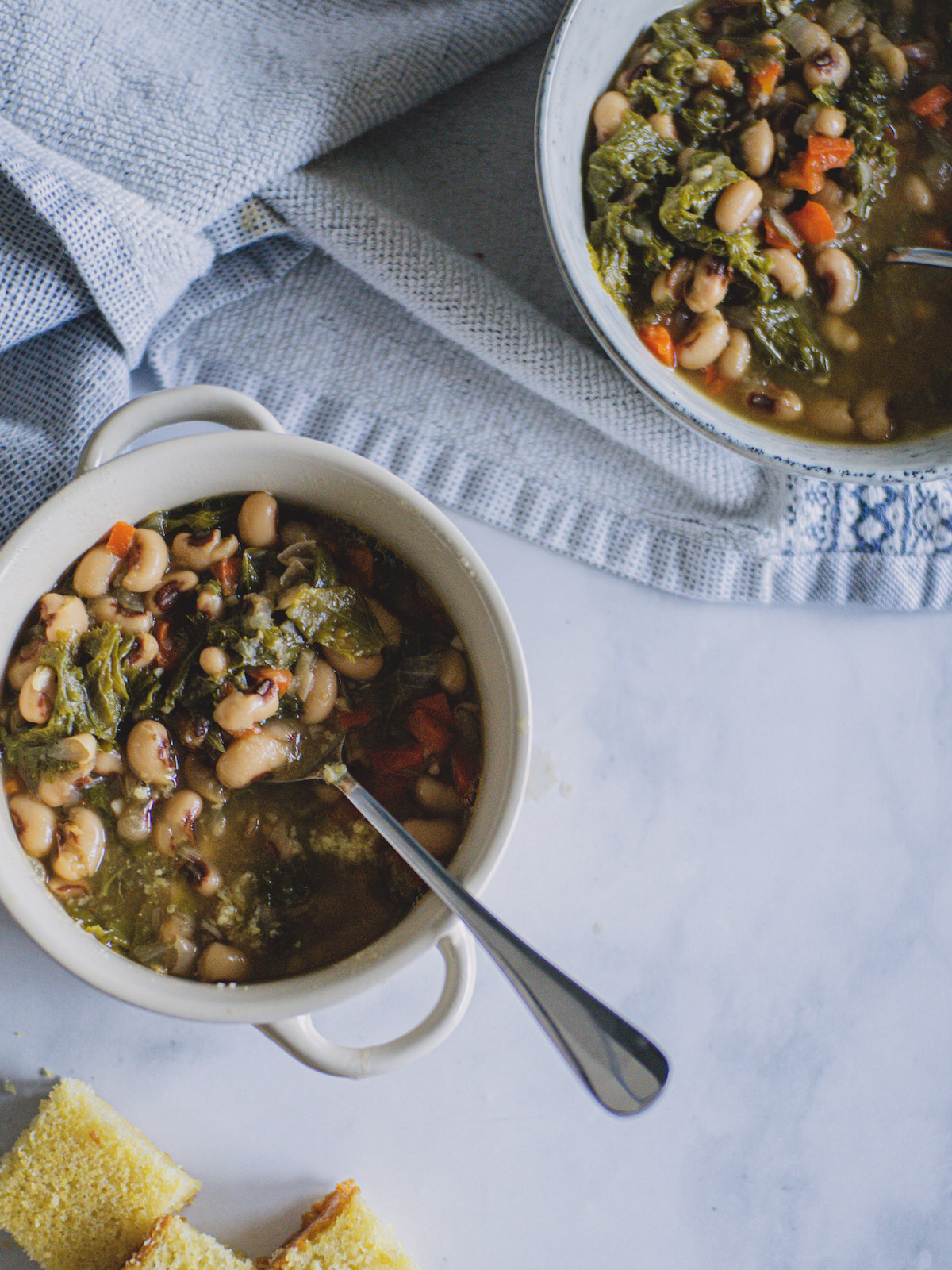 14. Slow Cooked Black-Eyed Peas and Greens by Baum Ass Foods
This slow-cooked side dish is packed with black-eyed peas and mustard greens for a nutritious and flavorful option that could be served alongside a lentil loaf.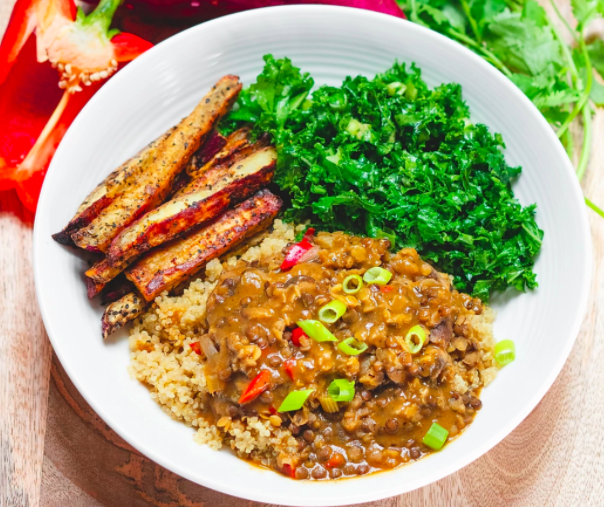 15. Cajun Lentil Étouffé by The Geneus Life
Bring some Cajun flavors to your table with this hearty, protein-packed étouffé.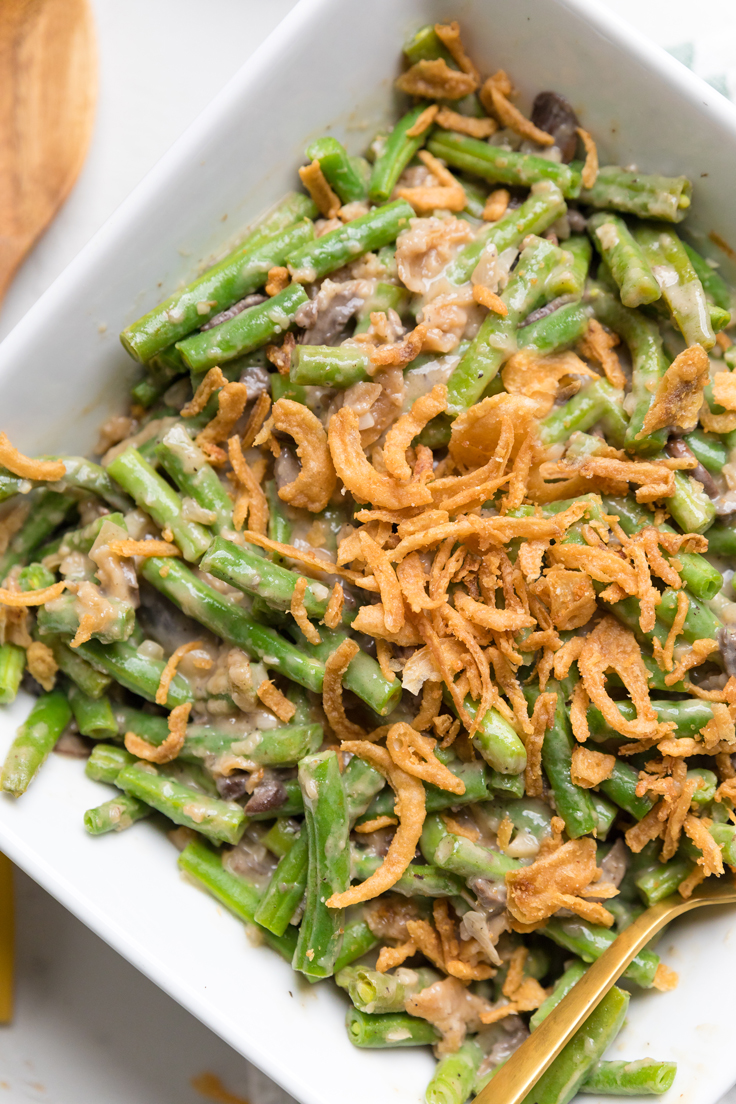 16. Green Bean Casserole by Make It Dairy Free
A staple side dish for any holiday get-together, this casserole incorporates a homemade vegan cream of mushroom soup as the base.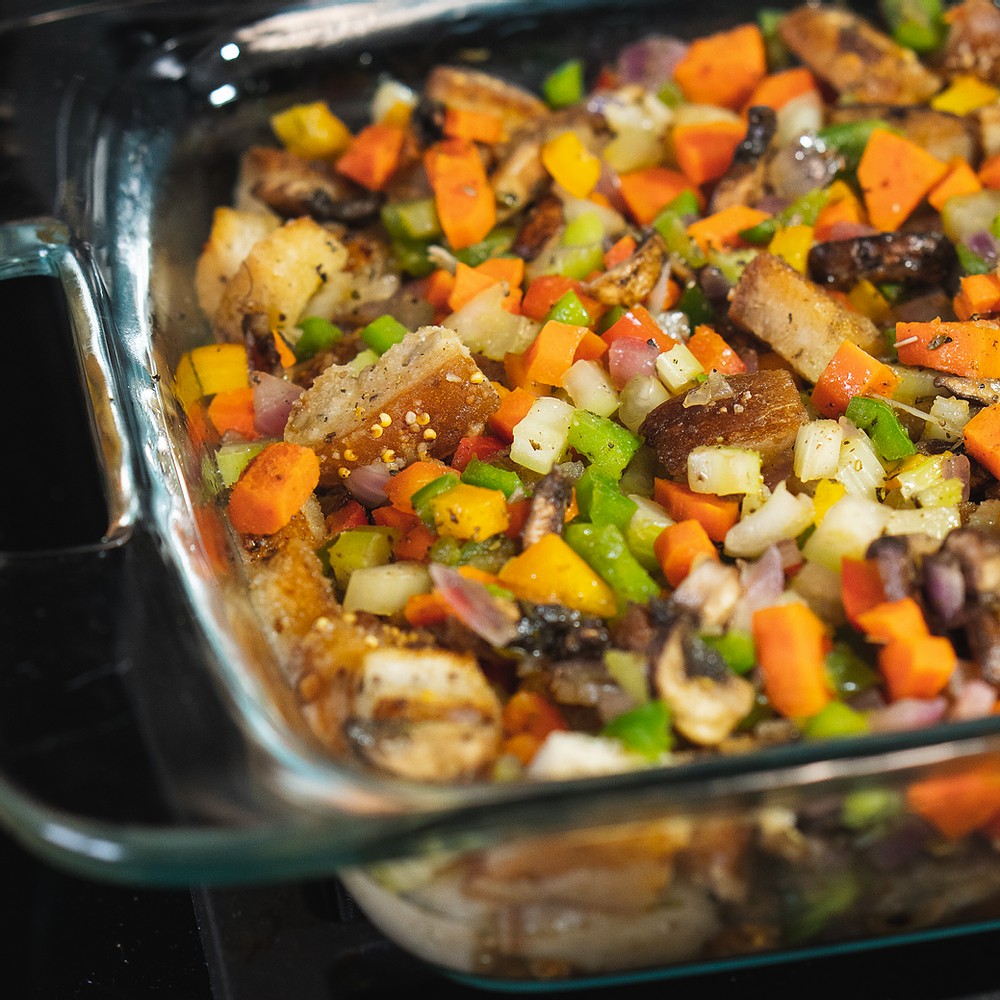 17. Holiday Stuffing by The Geneus Life
Never made homemade stuffing? This recipe shares step-by-step instructions and levels up the traditional version with loads of veggies.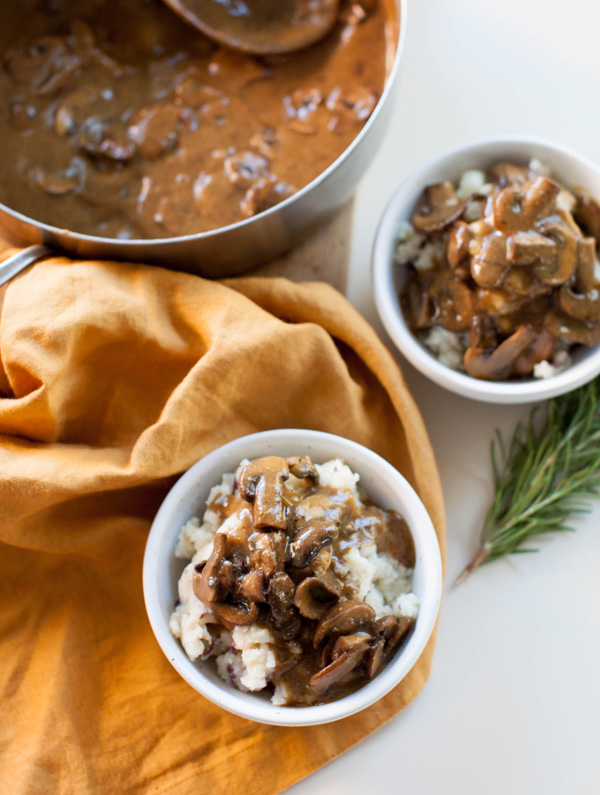 18. Mashed Potatoes and Mushroom Gravy by Sweet Potato Soul
Thanksgiving is not complete without mashed potatoes and gravy. As this recipe points out, veganizing them is easy—simply swap out the butter for vegan butter and the meat for mushrooms.
Nicole Axworthy is the News Editor of VegNews and author of DIY Vegan who considers side dishes just as important as the main.
Love the plant-based lifestyle as much as we do? Get the BEST vegan recipes, travel, celebrity interviews, product picks, and so much more inside every issue of VegNews Magazine. Find out why VegNews is the world's #1 plant-based magazine by subscribing today!