British multinational confectionery company Cadbury is launching its first line of vegan chocolate bars in the United Kingdom. The Cadbury Plant Bars come in two flavors: Smooth Chocolate and Salted Caramel. To create the new bars, the company replaced the dairy milk with almond paste.
The 197-year-old chocolate brand took two years to develop the vegan versions of its classic milk-chocolate bar, and the company acknowledges that it was a long wait for vegans. Cadbury's marketing campaign for the new products includes apology letters and murals to vegan Britains for taking so long to create the dairy-free bars. "Sorry it's taken this long," the letter says. "Sorry it seemed like we weren't listening to your calls … And sorry for all the other chocolate you've had to eat while you waited. We simply wanted it to be perfect."
Starting next month, the Cadbury Plant Bars will be available in UK supermarket chain Sainsbury's. The company plans to expand the products to convenience stores and other supermarkets across the UK next year. Cadbury has not yet revealed if and when it will expand to other countries like the United States.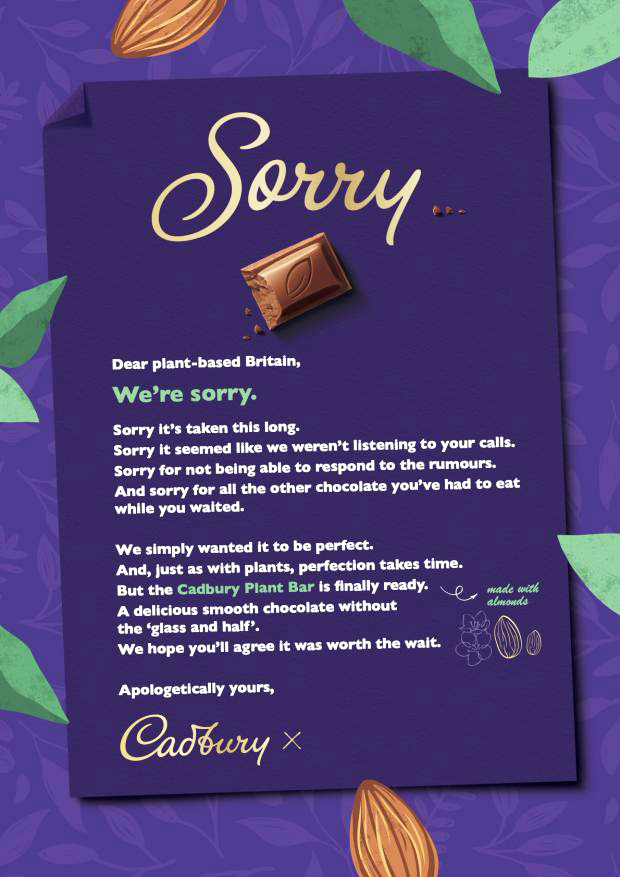 Cadbury's vegan bars are a long time coming
Rumors surrounding the vegan bars have been swirling since last year, when it was revealed that Cadbury was aiming to release the new product in time for Veganuary in January this year, but the company did not perfect the recipe in time.
"We're delighted to finally confirm that the rumors swirling around Cadbury Plant Bar are true. We've worked hard to add this delicious, dairy-free option to our iconic range, and we can only apologize for making our fans wait," Michael Moore, Cadbury Marketing Manager, said in a statement. "Ensuring we deliver against our commitment to exceptional flavor has taken quite some time, but as of November, the wait is over."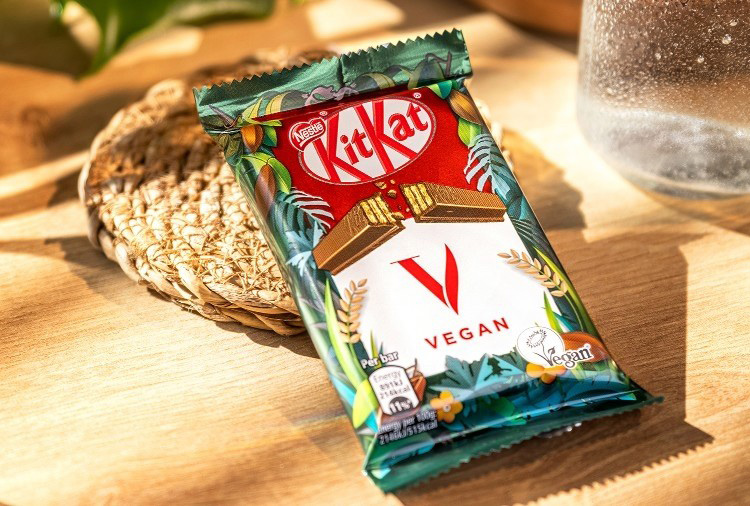 Vegan chocolate is everywhere
Cadbury joins a growing number of food giants who have developed vegan options of their iconic confections. Last year, Swiss brand Lindt & Sprungli launched a vegan milk-chocolate line in the UK. The oat-based chocolate bars are sold under its HELLO collection in three flavors: Cookie, Salted Caramel, and Hazelnut.
Earlier this year, a vegan version of the iconic KitKat bar began making its way to store shelves. Made from a combination of vegan chocolate and vegan wafer fingers, the new KitKat V was created by Nestlé's research and development team in York, United Kingdom.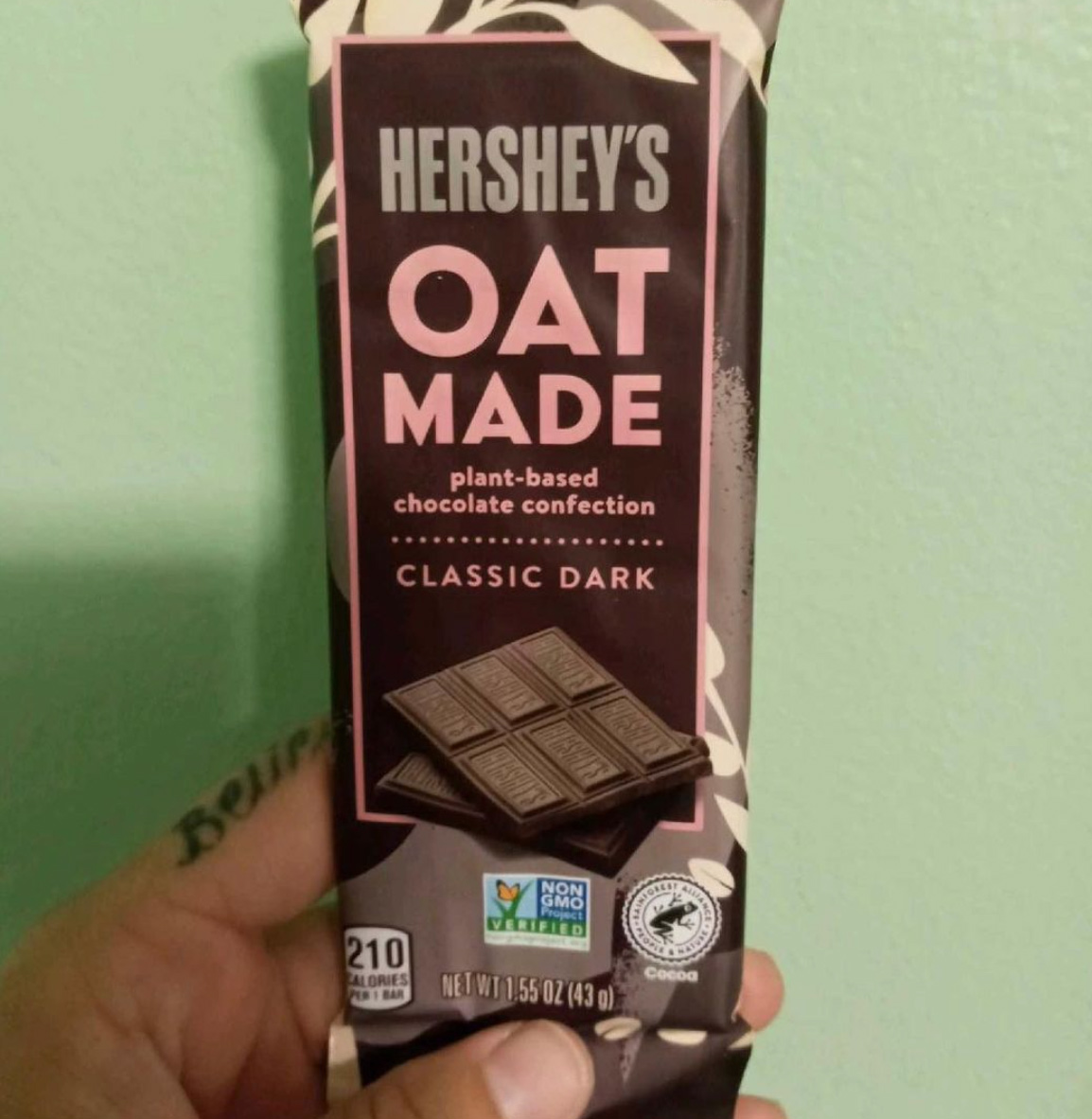 Stateside, the Hershey Company just launched its first vegan chocolate bars made with a base of oat milk at limited retailers, including select Target locations. The new line of Hershey's Oat Made bars comes in flavors such as Classic Dark and Extra Creamy Almond & Sea Salt. The launch of the bar is part of a real-time marketing test Hershey's is conducting. The new vegan chocolate bars are available until June 2022.
And in Canada, chocolatier Purdys recently introduced a new line of vegan chocolate bars at its more than 75 locations across the country. The new 50-gram vegan bar line includes three varieties: Vegan Mylk Chocolate, Vegan Mylk Trail Mix, and Vegan Dark Trail Mix. The vegan bars are sold individually or as part of a six-piece assorted bag. Purdys created a vegan version of its dairy-based chocolate by using rice milk powder instead of dairy milk. And for all of its vegan products, Purdys uses a designated vegan-only molding and packaging line at its production kitchen.
For more vegan chocolate, read:
The VegNews Guide to Vegan Chocolate
How to Make Vegan Hot Cocoa Bombs
Scientists Find Dark Chocolate May Block COVID-19