Diner chain Denny's is now exploring adding vegan breakfast options to its menus. In October 2019, Denny's first tested a burger made with a Beyond Burger patty at select locations before expanding the meatless option—served with dairy cheese and non-vegan sauce—to its 1,700 locations across North America. Now, the nearly 60-year-old diner chain is looking to expand its selection of plant-based options to keep up with the times.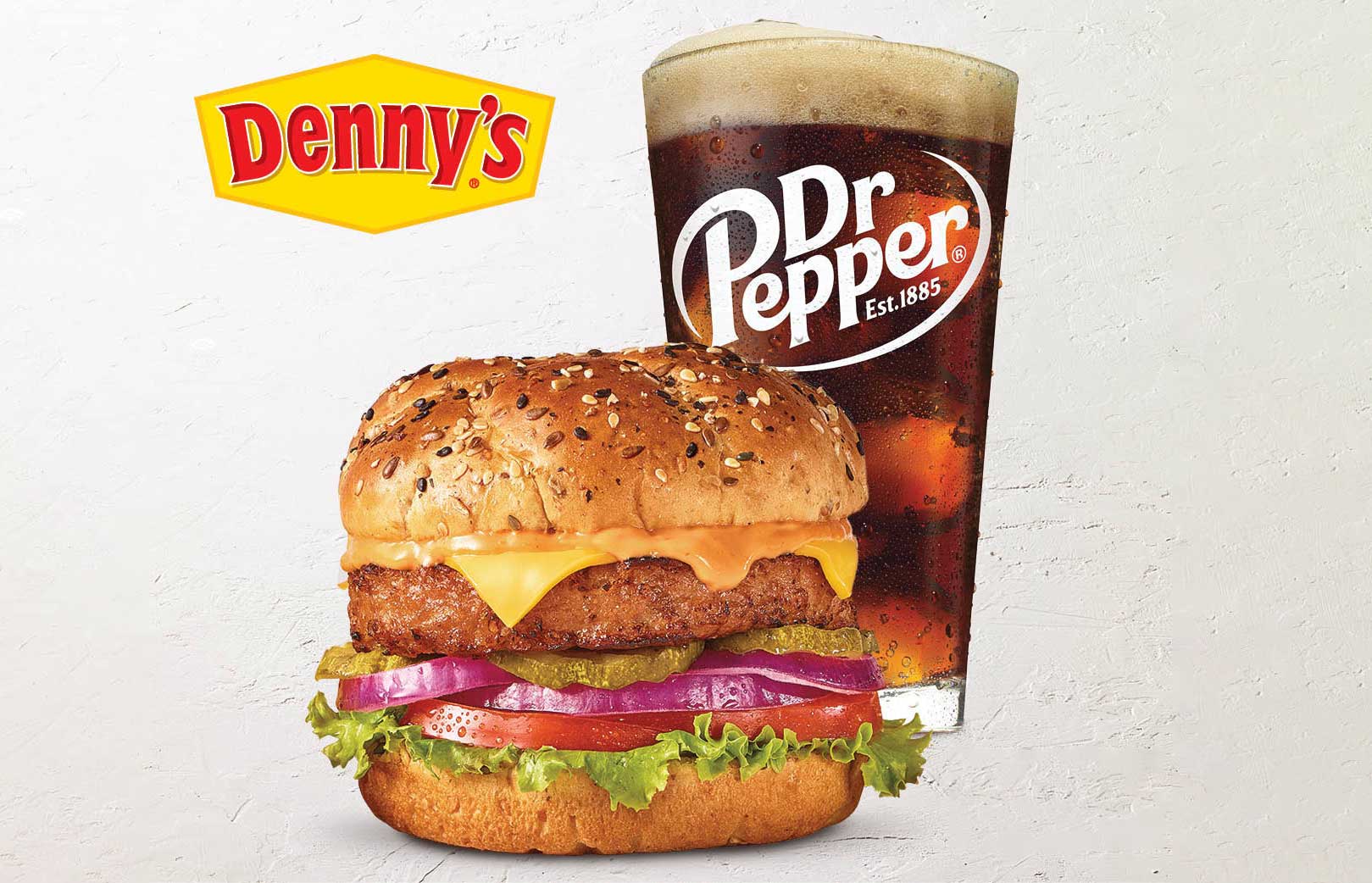 "Denny's guests have varied dietary preferences and we're proud to offer incredible flexibility to accommodate them. For decades, we've offered 'Build-Your-Own' options and several plant-based items to meet our guests' specific needs," Denny's announced on its website. "Denny's partnered with Beyond Burger almost two years ago to extend these offerings with a high-quality, meatless protein and we are currently exploring additional plant-based protein items that our guests can enjoy during breakfast as well as lunch, dinner, and late night."
The chain has yet to announce which plant-based items it plans to offer on its breakfast menu, which currently focuses heavily on animal proteins such as steak, eggs, and cheese.
Why Denny's is getting into vegan breakfast
Denny's made its announcement after pressure from animal-rights group Mercy for Animals (MFA), which launched the "Champions of Breakfast" campaign in September to push major chains to update their menus with plant-based options.
"Denny's famously serves breakfast all day, so a plant-based entrée on their iconic breakfast menu would significantly increase access to delicious vegan options. Imagine a fully plant-based Grand Slam or maybe a Moons Over My Plant-Based Sammie?" Erin Kwiatkowski, MFA Corporate Partnerships Manager, told VegNews. "By committing to add a plant-based protein to their breakfast menu, Denny's is setting a precedent for what people looking for plant-based options should expect from these family dining establishments. We shouldn't have to settle."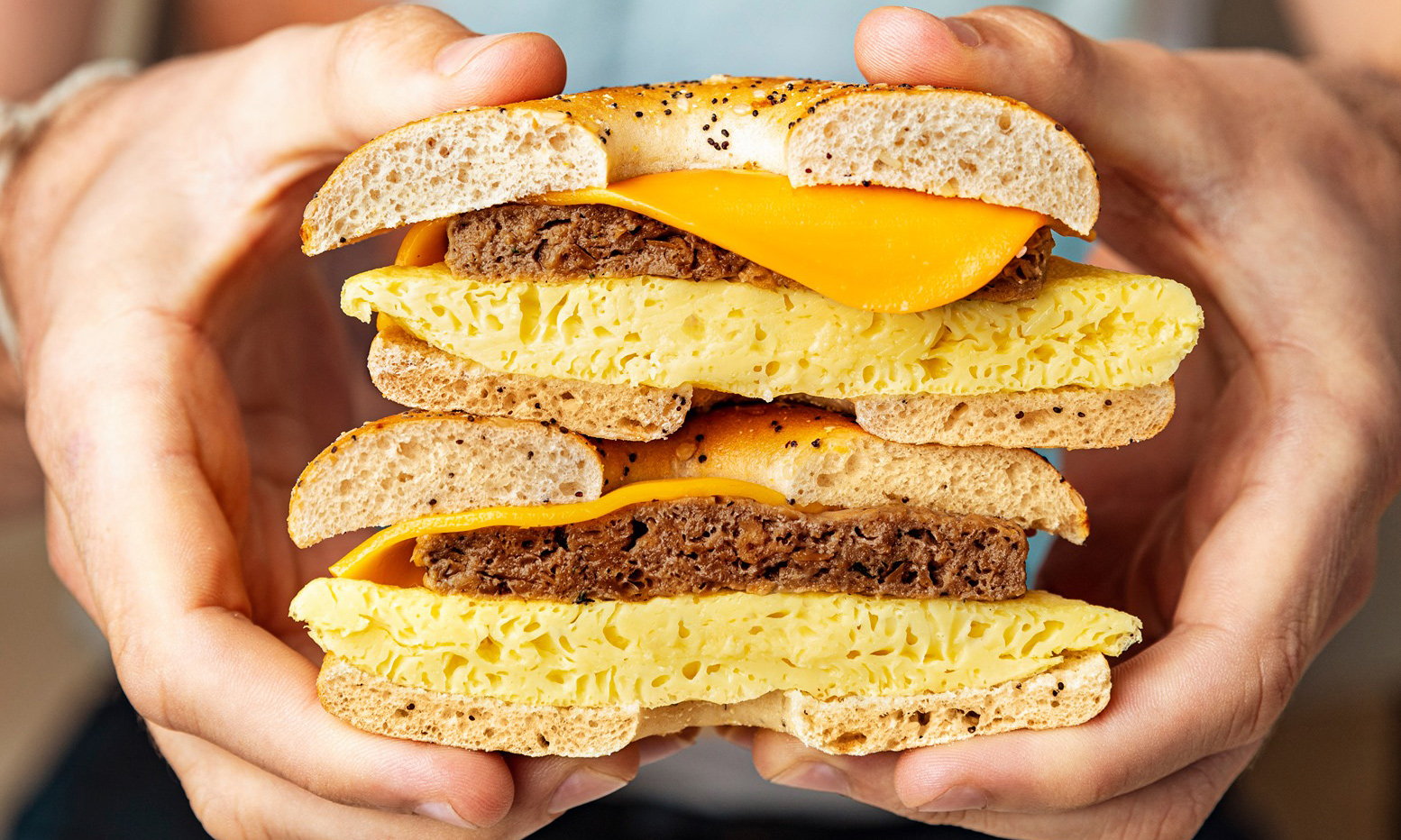 MFA's campaign has resulted in other recent wins, including at Cracker Barrel which added Impossible Foods' plant-based sausage to 50 test locations in September. "We want to make sure everybody feels welcome at our table. That means we're constantly on the lookout for new ways to make your experience with us even better, so we're especially excited about this news," Cracker Barrel stated on its blog. "This is just one more way for us to show you how much we care by giving you the food you deserve with the quality and taste you've come to expect from your Cracker Barrel family."
MFA's "Champions of Breakfast" campaign is also targeting chains such as Waffle House, Bob Evans, and Black Bear Diner. "I envision a world where vegans can walk into any restaurant and find delicious plant-based breakfast options," Kwiatkowski said. "More abundant, more accessible plant-based foods make it easier for everyone to leave animals off their plates. Breakfast menus impact so many different types of farmed animals, including chickens, pigs, and cows, so we know that a fight for plant-based breakfast is a fight for the animals."
A separate campaign, organized by animal-rights groups Vegan Outreach and Animal Outlook (formerly Compassion Over Killing), is looking to get vegan pancakes on the menu at IHOP—and the outlook seems promising. The campaign petition currently has more than 24,000 signatures and elicited a response from IHOP in 2019, which stated: "Although our vegetarian/vegan options are limited, that is something we are closely looking into."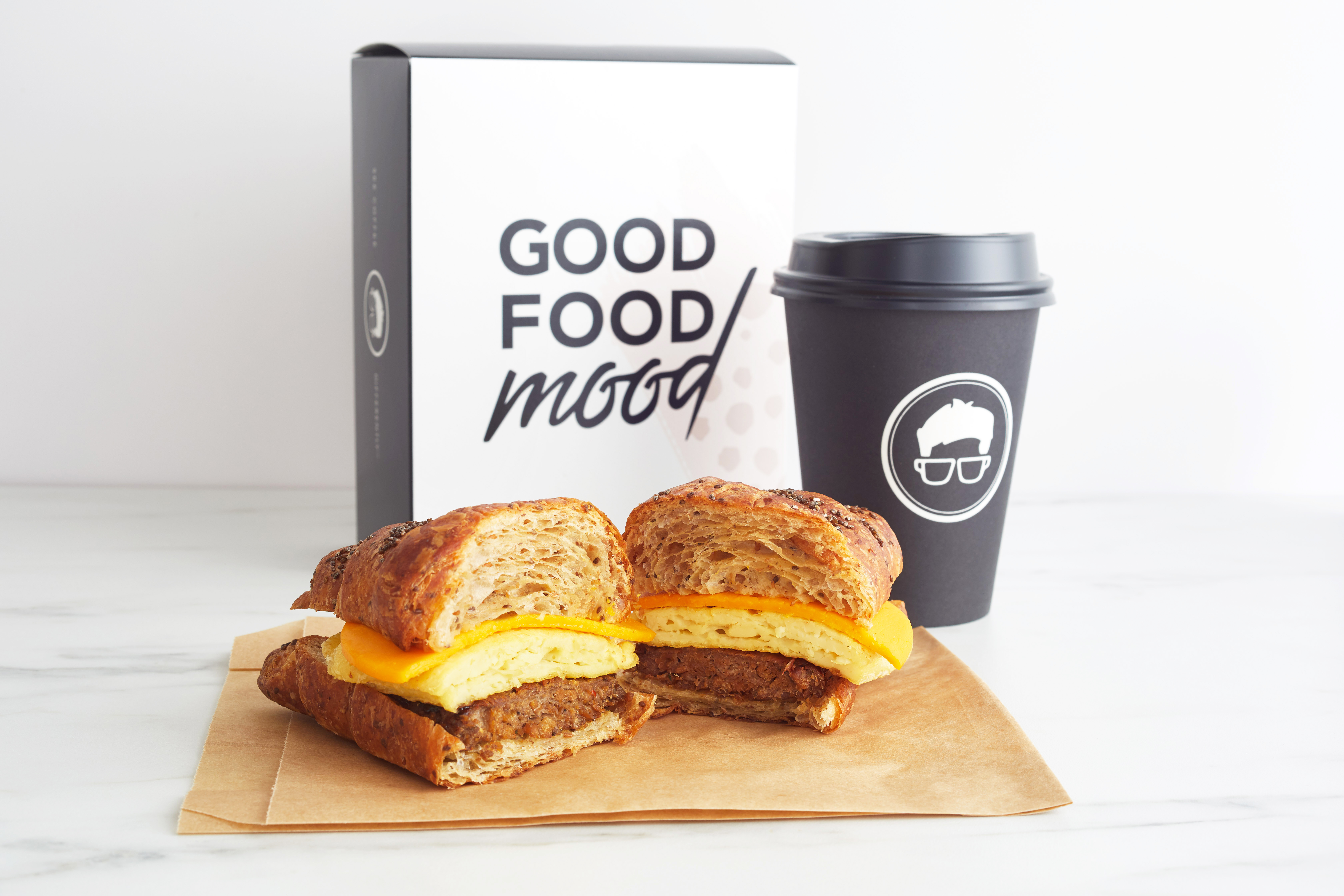 The best in vegan breakfast
Outside of the campaign, other major chains have dipped their toes into plant-based breakfast options. In 2019, Dunkin' added the Beyond Breakfast Sandwich to select menus before expanding the vegetarian option to its more than 9,000 locations last year. Since then, Dunkin' has scaled back the number of locations offering the Beyond Breakfast Sandwich, which needs heavy modification (removing the eggs and cheese) to be ordered vegan.
At Starbucks, the Impossible Breakfast Sandwich—the chain's first entry into plant-based meat—hit the national menu last summer. This pre-made sandwich is served with animal products so ordering it vegan is not possible. However, after a successful one-store test last year, Starbucks expanded the Plant Powered Breakfast Sandwich to Dallas area locations in January. Starbucks has yet to add this fully vegan breakfast option to its national menu.
While bigger chains figure out how to adapt to the plant-based shift, smaller players are going all-in on vegan breakfast. New York City-based Gregory's added the Vegan Deluxe—which features JUST Egg, Beyond Breakfast Sausage, and Daiya Foods' cheddar cheese, all served on a buttery vegan croissant—to its menus last July. On the West Coast, both Philz and Peet's launched vegan breakfast sandwiches made with similar fillings within the last year.
For more about vegan breakfast options, read:
Vegan Breakfast Sandwiches Just Launched at Costco

Vegan Just Egg Is on a Roll: Expands to Europe, Canada, and Costco
San Diego's First Vegan Breakfast Café Is Black-Owned